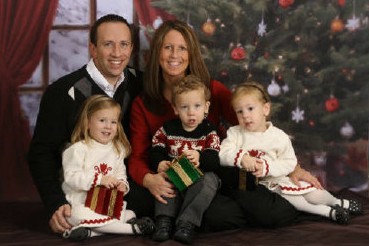 December 6
Happy St Nick's Day!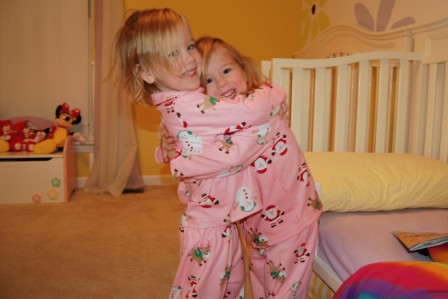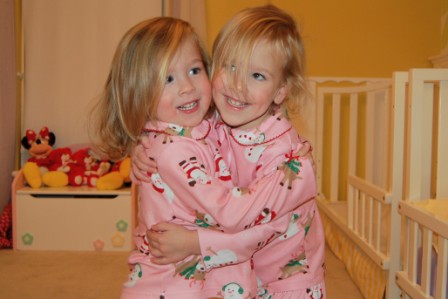 A little sisterly love to show off our new jammies that St Nick brought us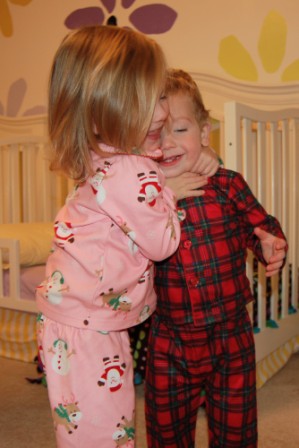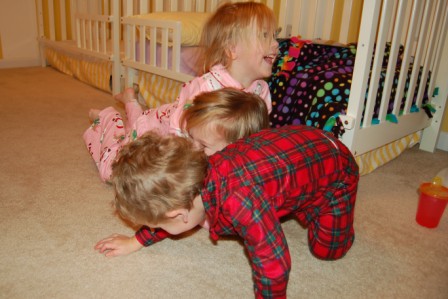 Luca's gettin' in on the action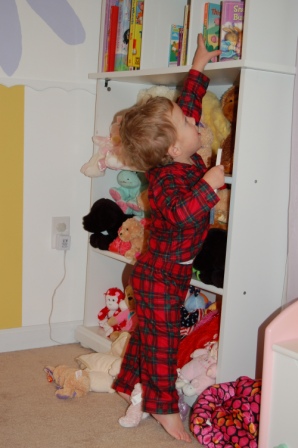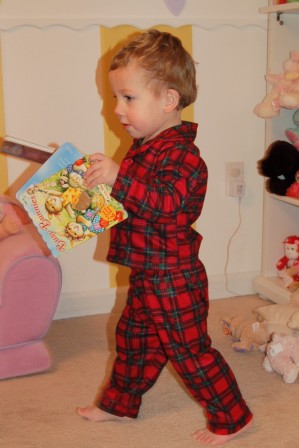 Story time!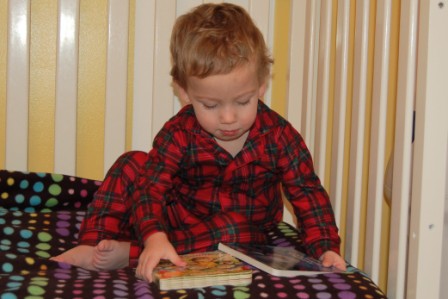 Cuteness and handsomeness
Pretty toes!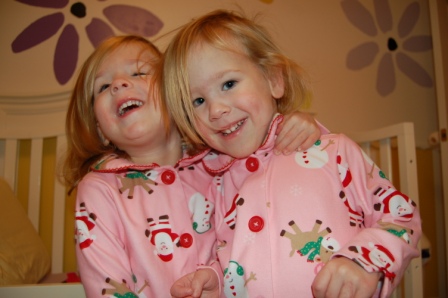 They really *do* love each other
December 9
Trip to The Mills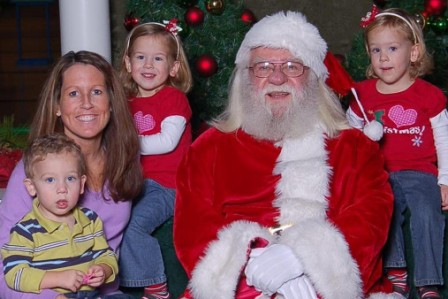 Unplanned visit with Santa
(The kids all talked with Santa just fine but when it came time to sit with him for the picture, forget it...that's how Mommy ended up in the pic)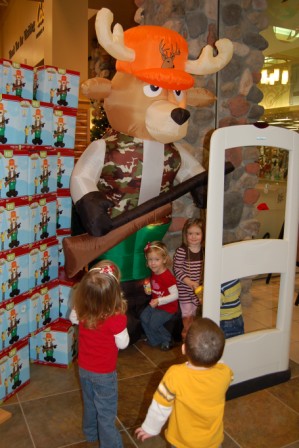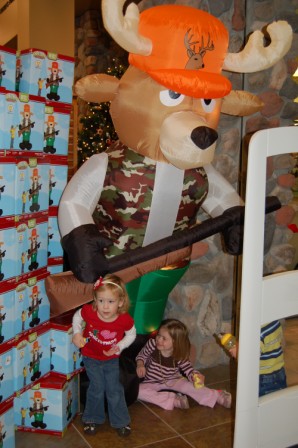 Our favorite lawn decoration at Cabela's...a reindeer wearing camo and toting an AK-47 rifle...Merry Christmas!
December 13
We're famous!!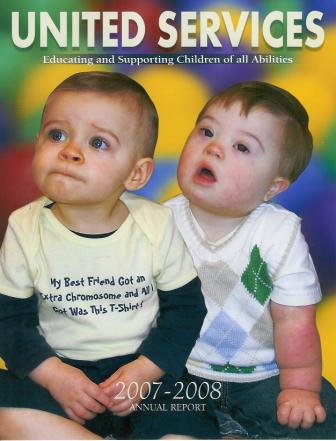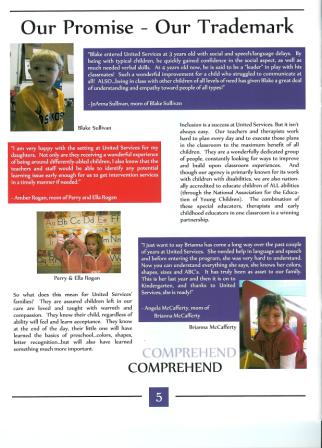 Perry and Ella are featured in the United Services Annual Report!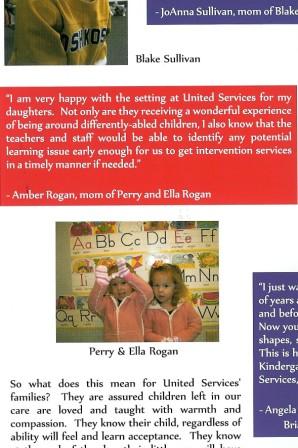 A close up
*United Services is where P&E attend preschool*
A trip to Fort Zumwalt Park to see the "YIGHTS"
Showers, jammies, and into the car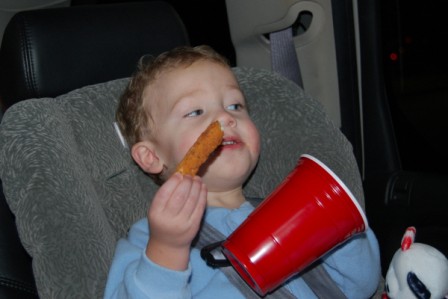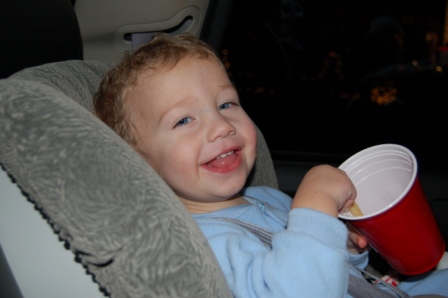 With chicken fries and French fries from BK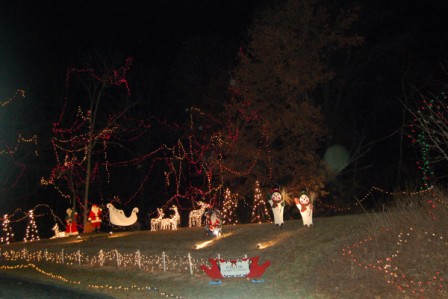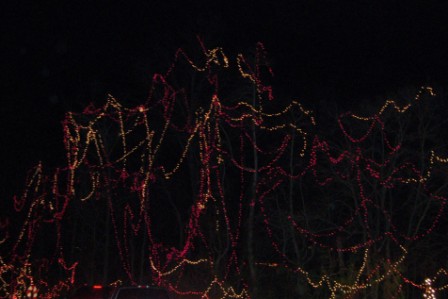 I swear they just shoot the lights to the top of the trees with one of those t-shirt cannon launchers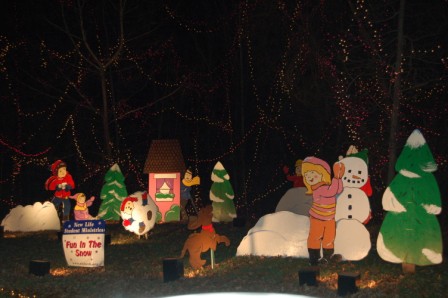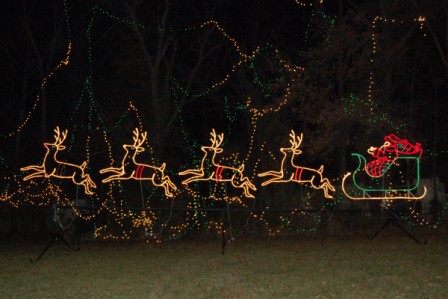 Christmas scenes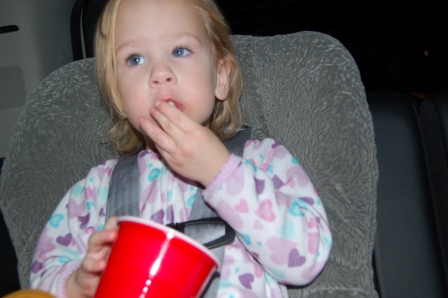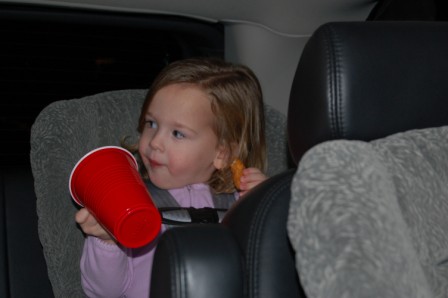 Eating and checking out the lights
December 20
Rogan Christmas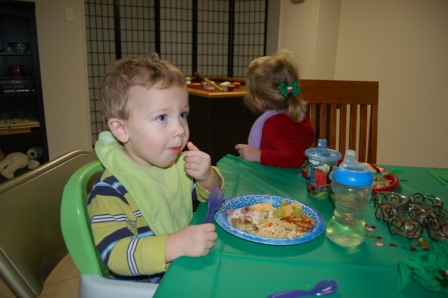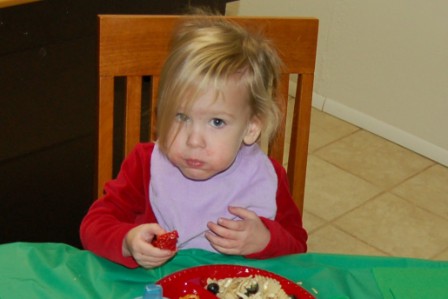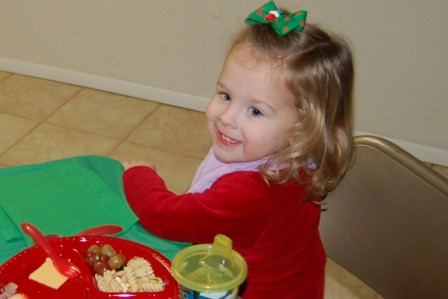 Eating dinner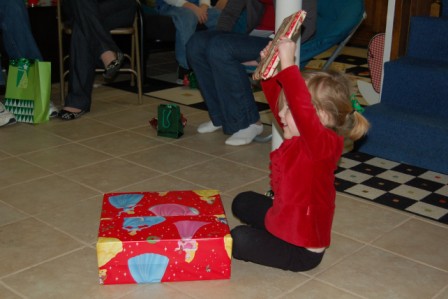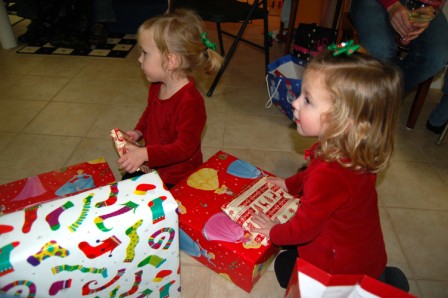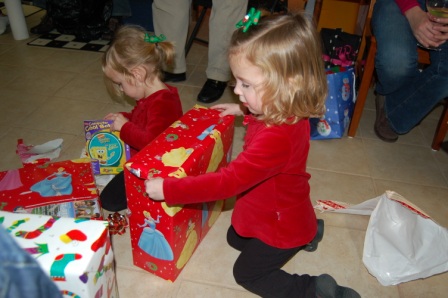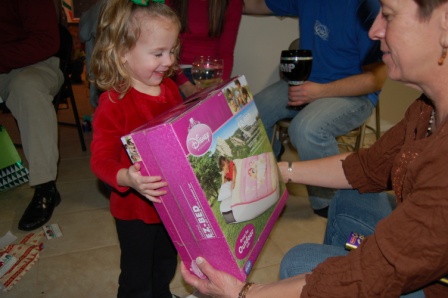 Opening presents (Luca was not interested)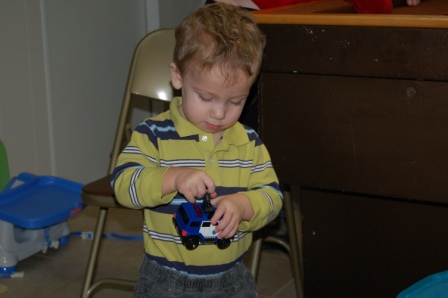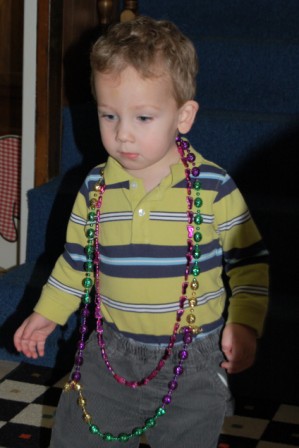 He was busy playing with the police car and wearing beads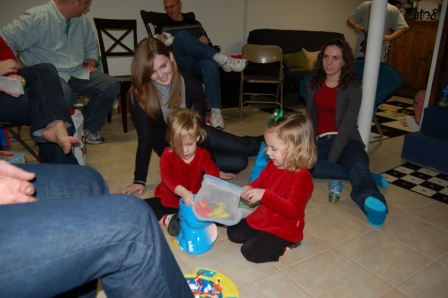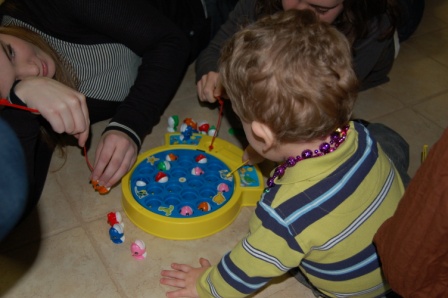 Playing Elefun and the fishing game with Amanda and Lindsay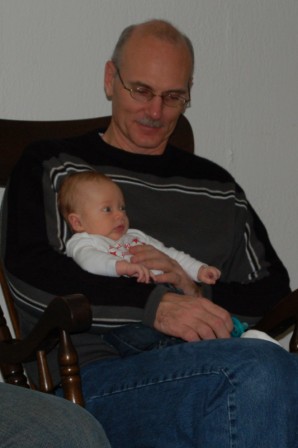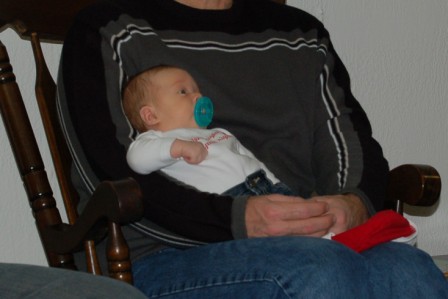 Uncle Chris and baby Noel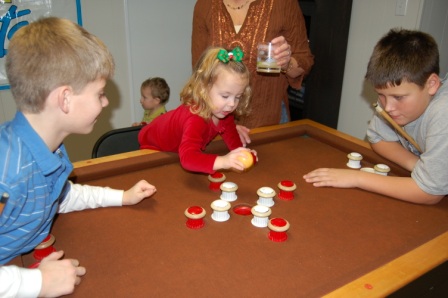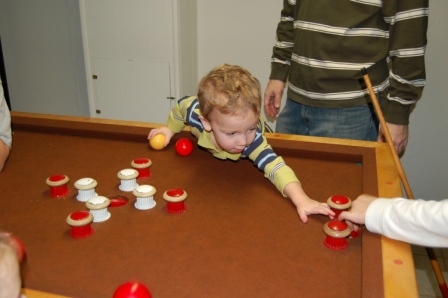 Do my kids know how to ruin a game or what?
All the kids and grandkids
December 21
Pratt Christmas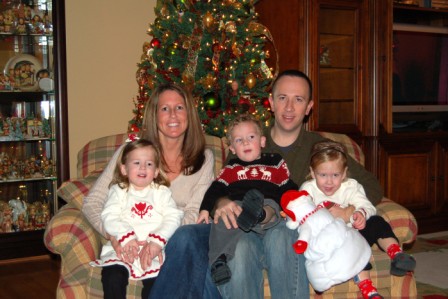 Always a joy to get a family photo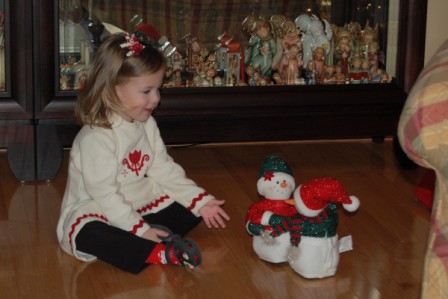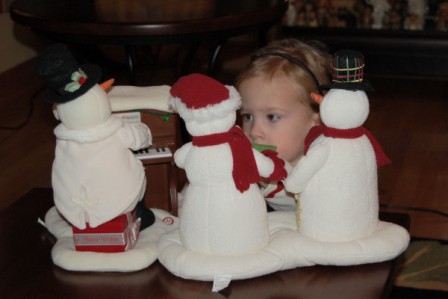 Perry and Ella love the dancing/singing snowmen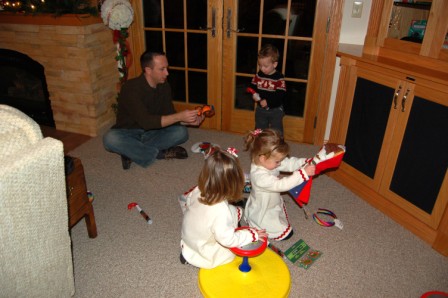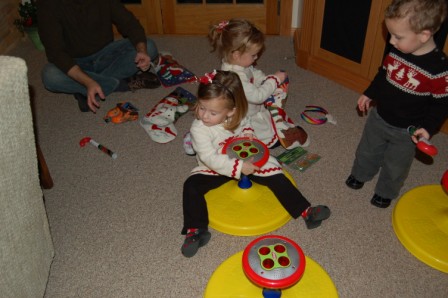 Sit N Spins and stockings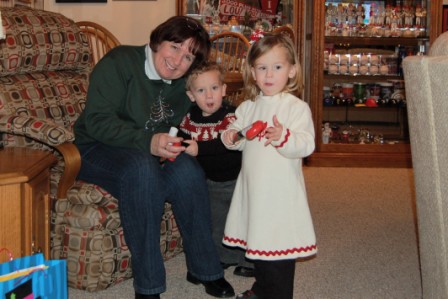 Lukey and Ella with Grandma (and the M&Ms)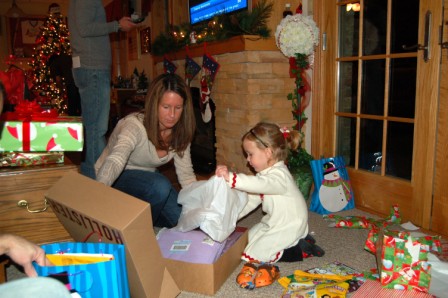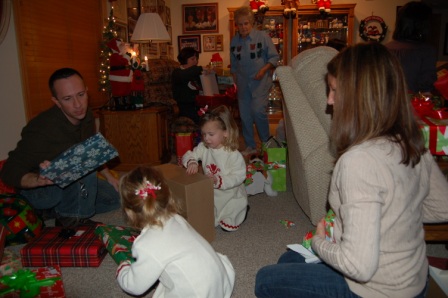 Opening presents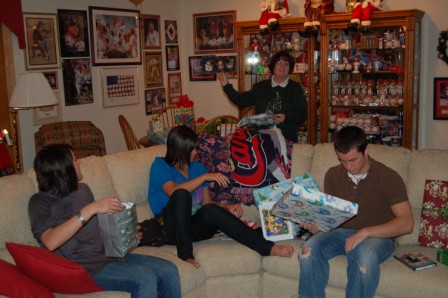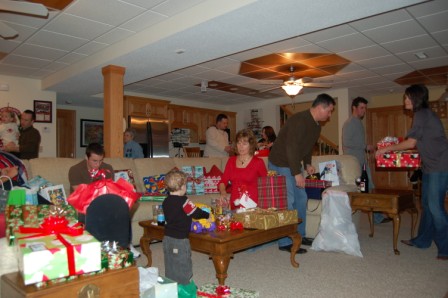 Everyone is busy with their presents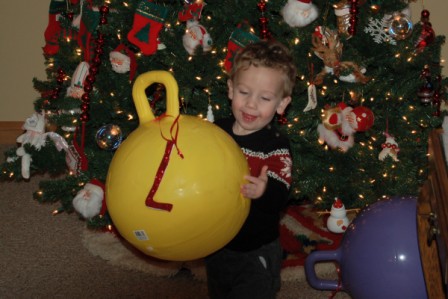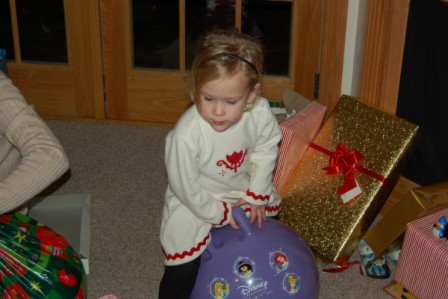 Luca and Perry found the bouncy balls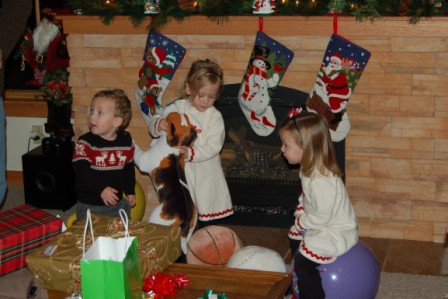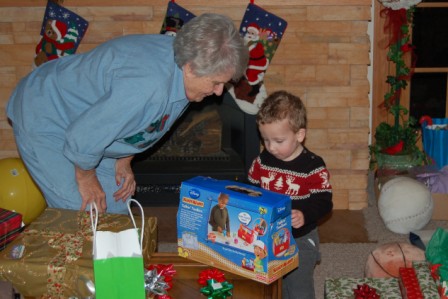 Everyone has something that makes them happy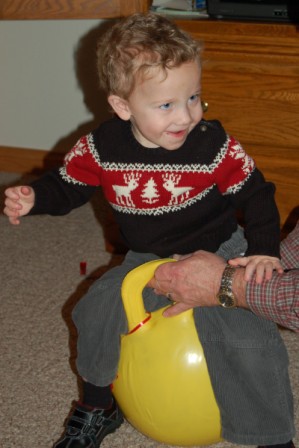 We were more interested in bouncy balls, tools, and Rice Krispy treats than the TV Dance Cam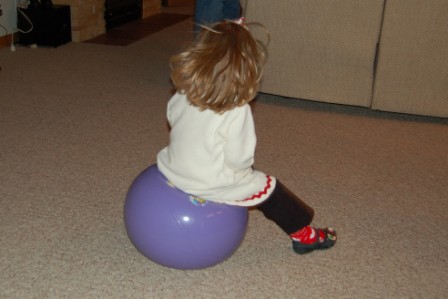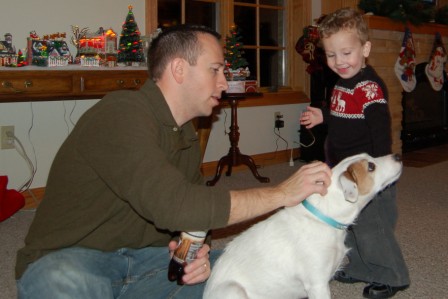 Ella bouncin'...Luca and Daddy petting Lily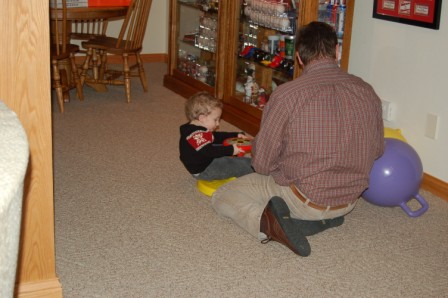 Spinnin' with Grandpa
December 24
Stuhlmann Christmas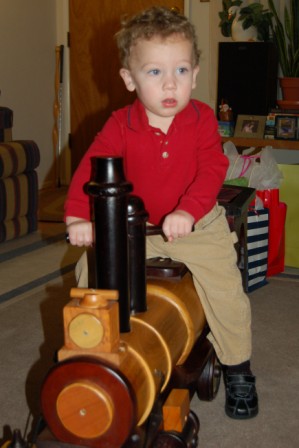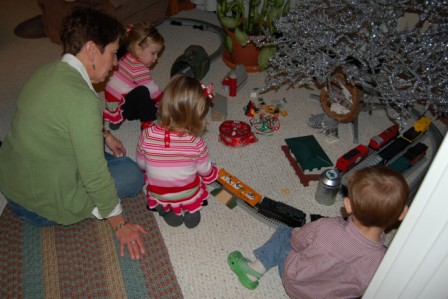 Lukey riding the big wooden train...Perry, Ella, Drew, and Grandma playing with the electric train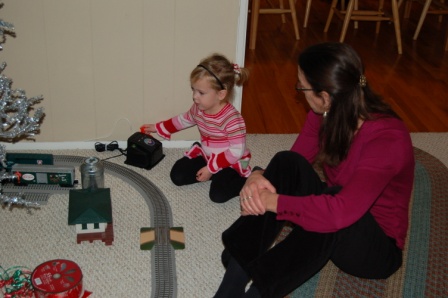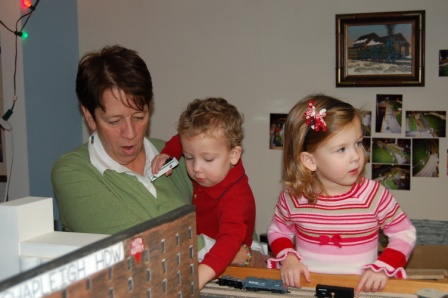 Perry getting some instruction from Margaret on the controls...Grandma, Luca, and Ella downstairs at the big train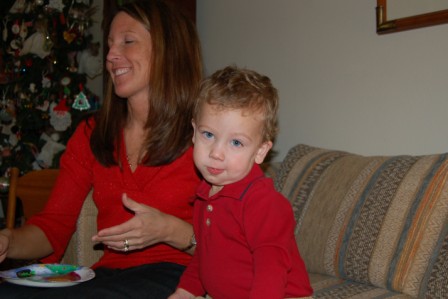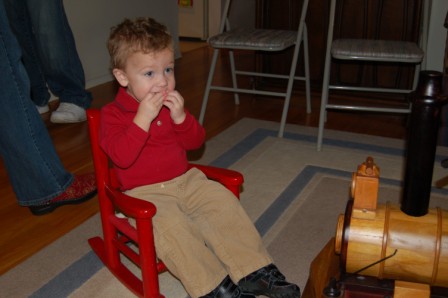 Despite Mommy's weird face, Luca was too cute not to post this picture...sittin' in the rocker and eatin' some crackers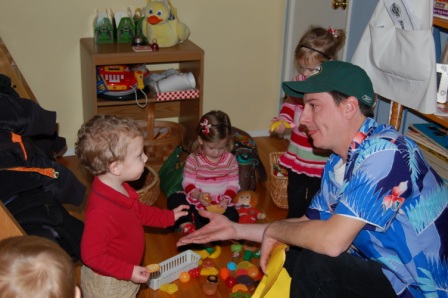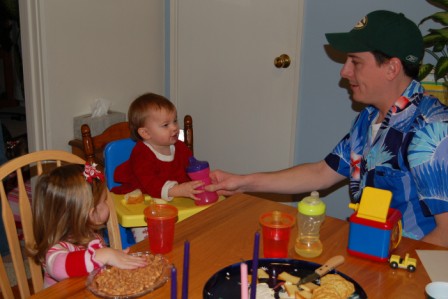 Cousin Jason entertaining the kiddos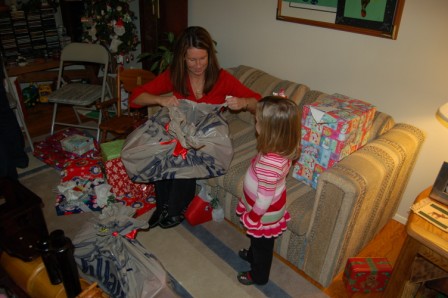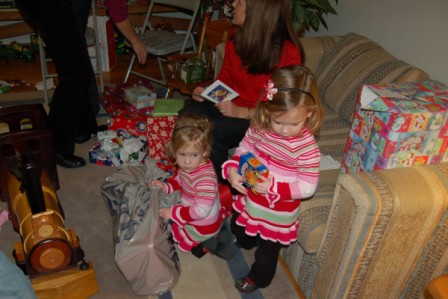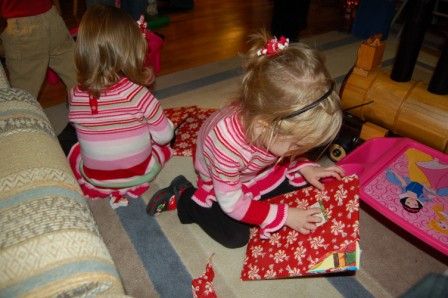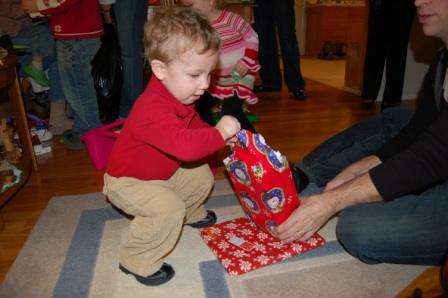 Opening presents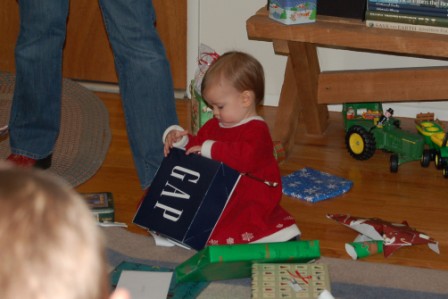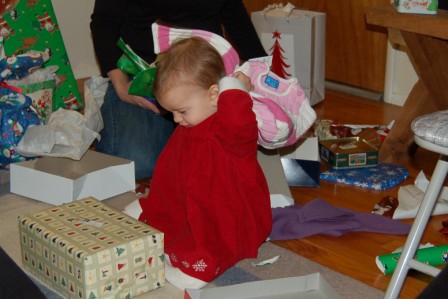 Baby "Cake" opening presents and trying them on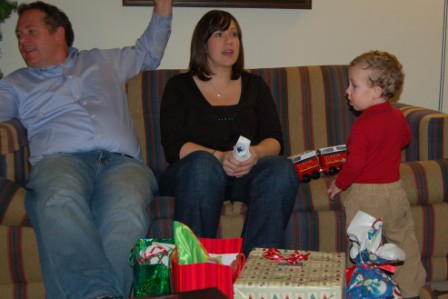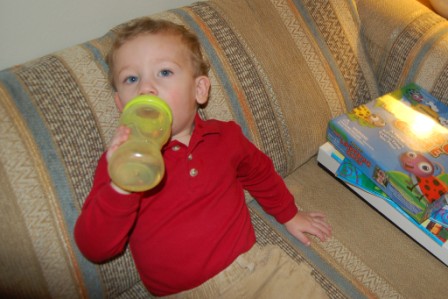 Luca playing trains by Aunt Angela and taking a ba-ba break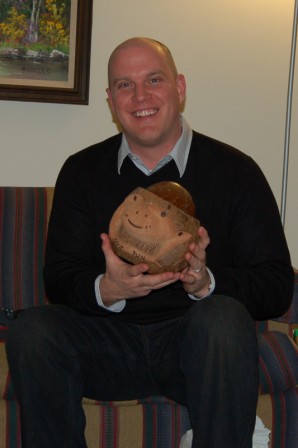 Uncle Julio's cool coconut drink holder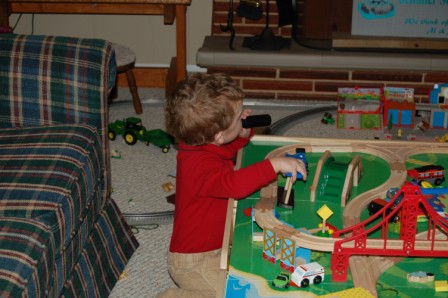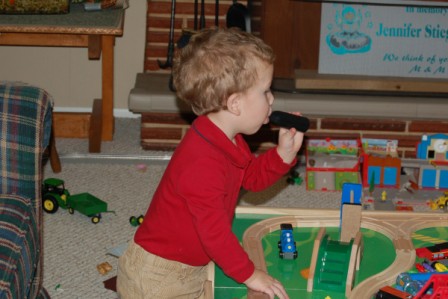 Luca must think that's real Root Beer
Putting out milk and cookies for Santa and water and carrots for the reindeer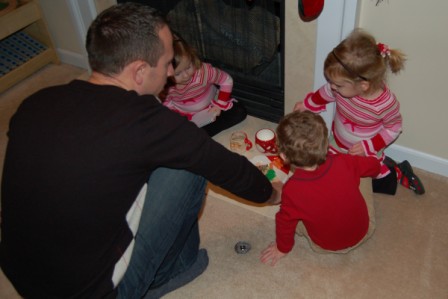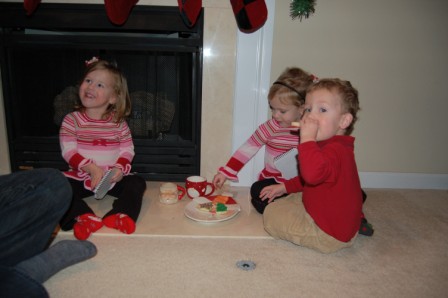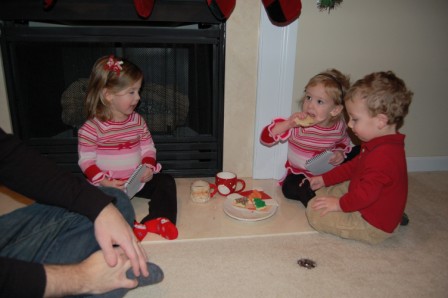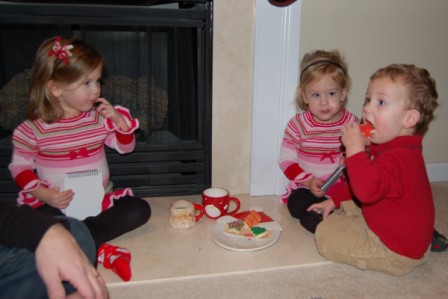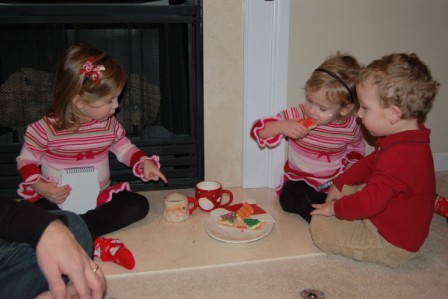 Hopefully Santa didn't mind the half-eaten cookies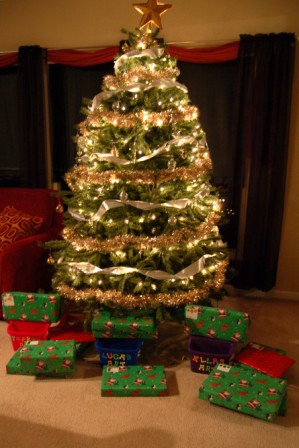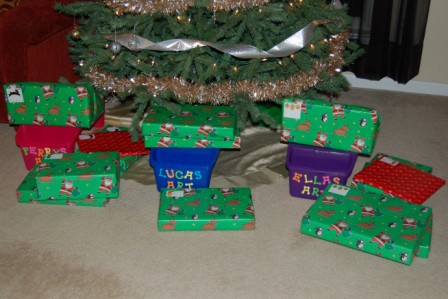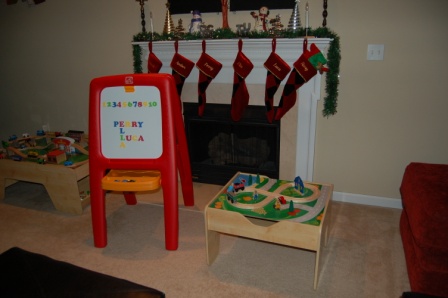 After Santa's visit
December 25
Merry Christmas!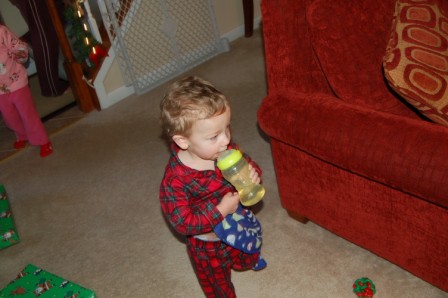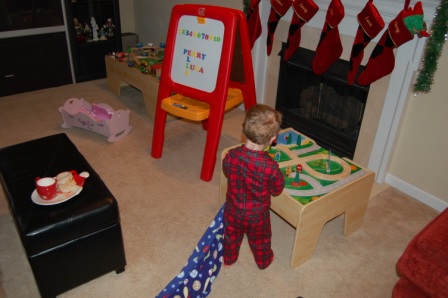 Luca is immediately drawn to his new train table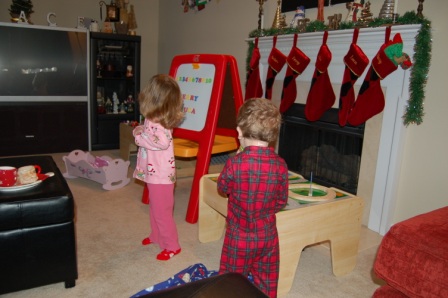 And Ella spies the easel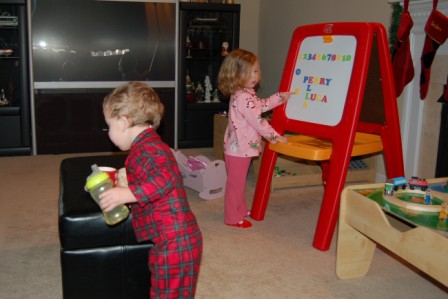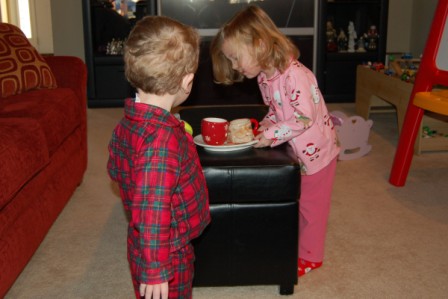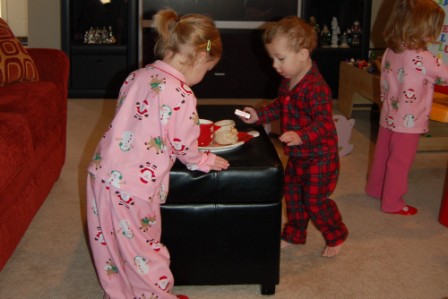 Everyone's gotta check out the cookie plate and mugs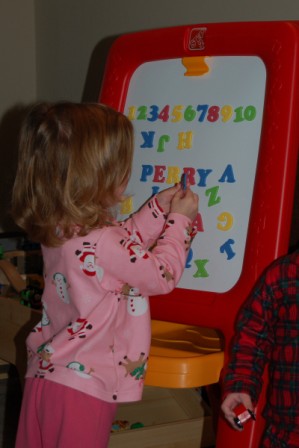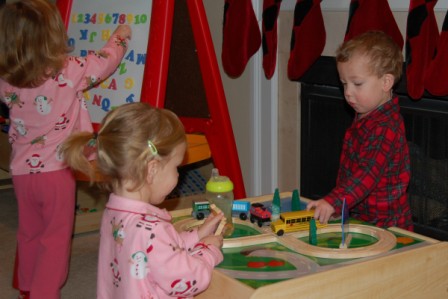 Back to playing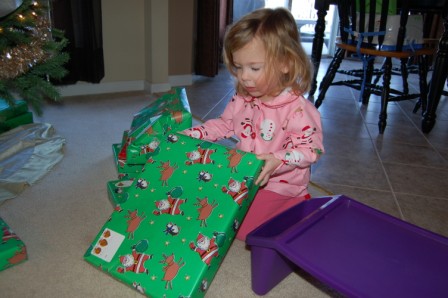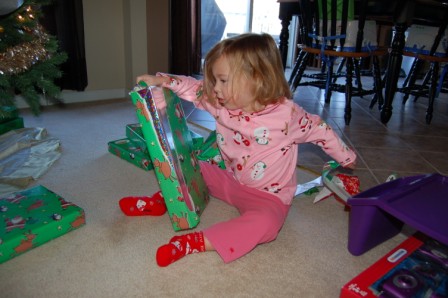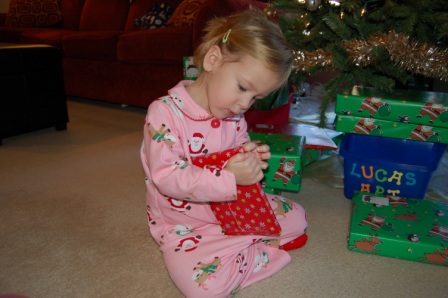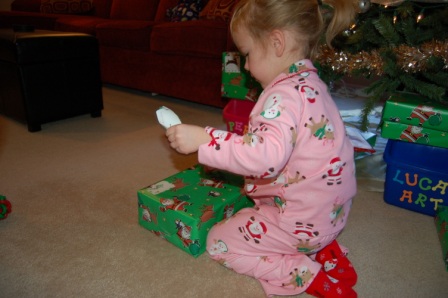 Ella and Perry opened their presents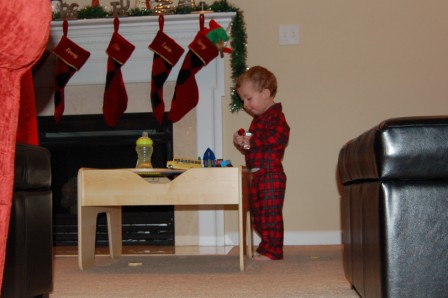 While Luca couldn't be torn apart from his train table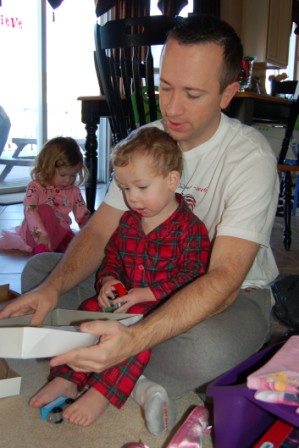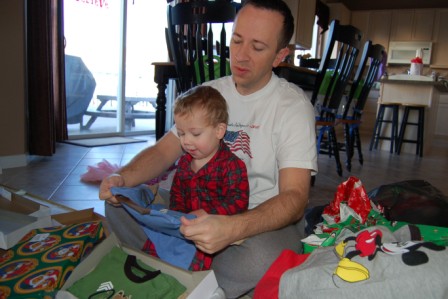 Finally opening some presents with Daddy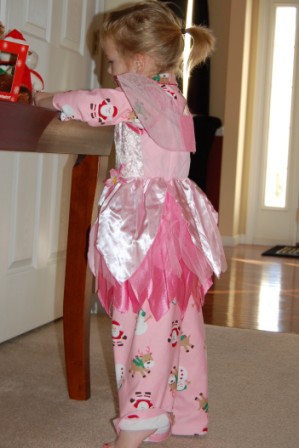 Perry wore her fairy costume the rest of the day!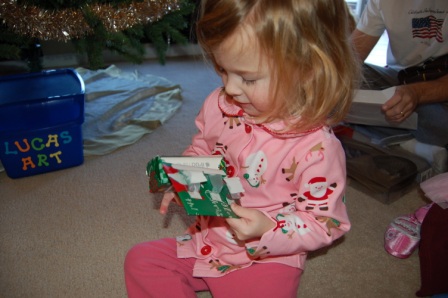 Ella helping open Mommy's present, a pink Ipod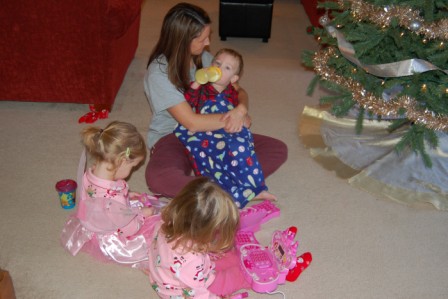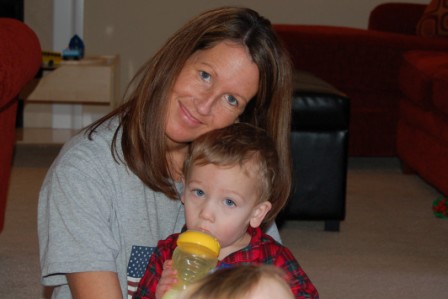 Luca cuddling with mama
Christmas with Teppie, Grandma Kim, and Papa John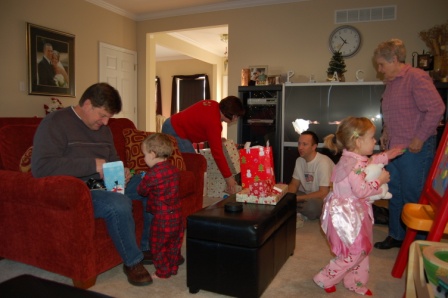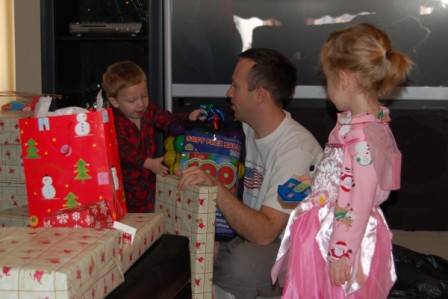 Ooooh, more presents!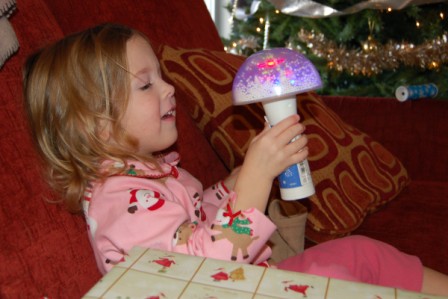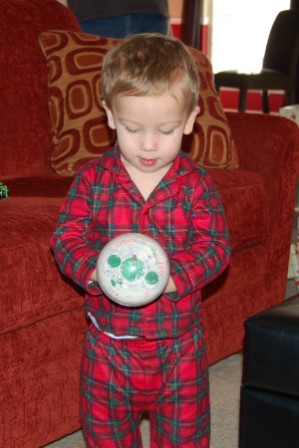 Cool snowglobe toys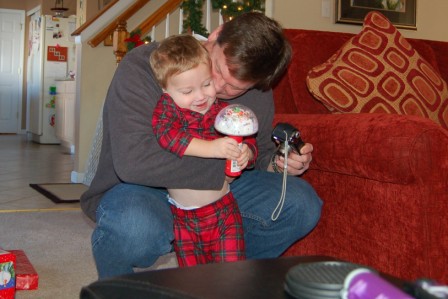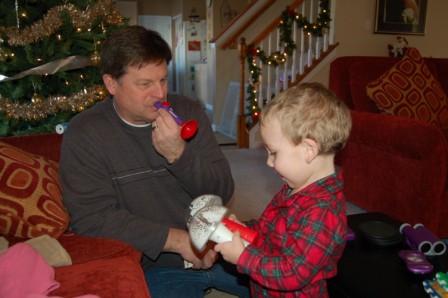 Grandpa's little buddy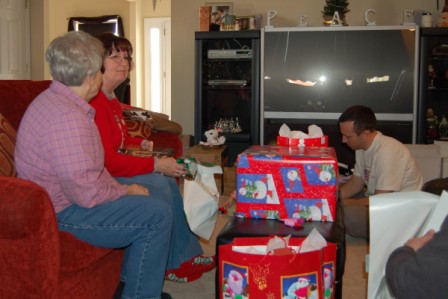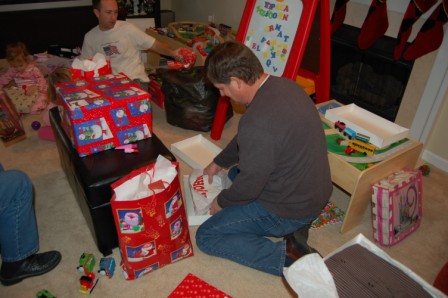 Opening presents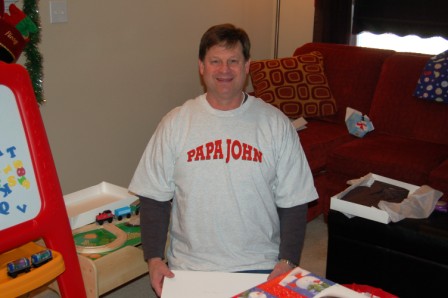 Papa John's cool t-shirt
Christmas at Grandma Deb and Papa Steve's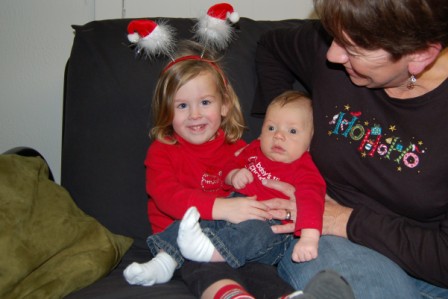 Ella holding baby Noel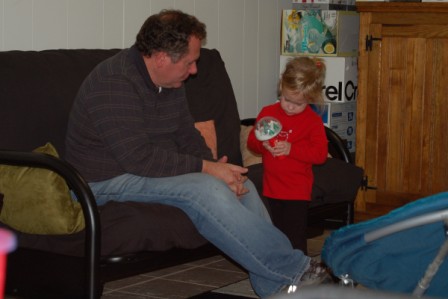 Perry showing Grandpa her snowglobe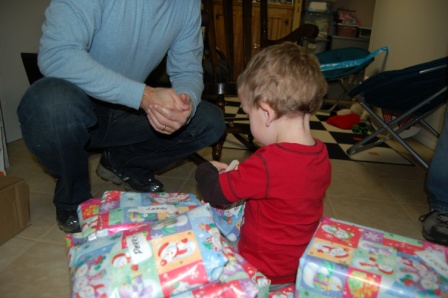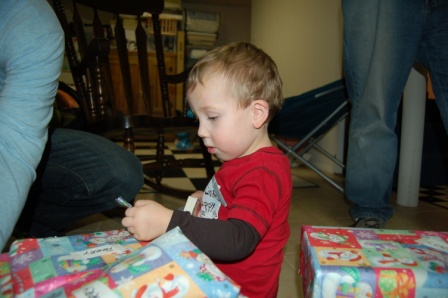 Luca opening presents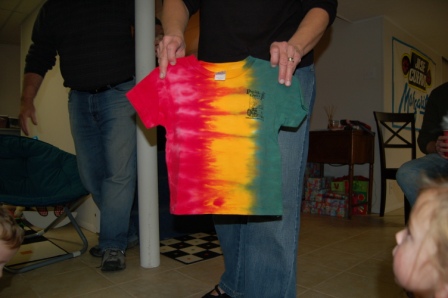 Cool Peg Leg Pete's t-shirt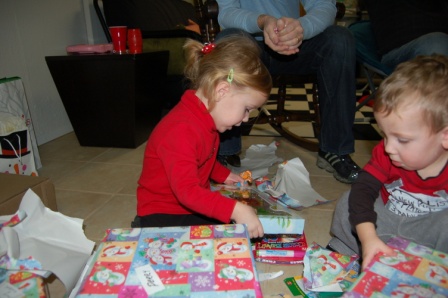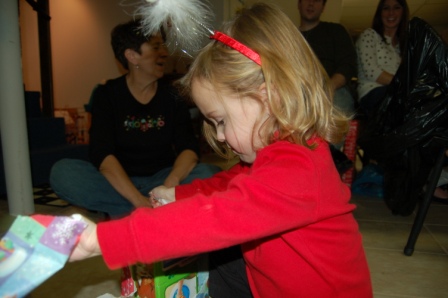 Perry and Ella opening presents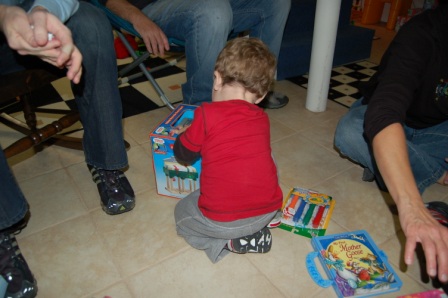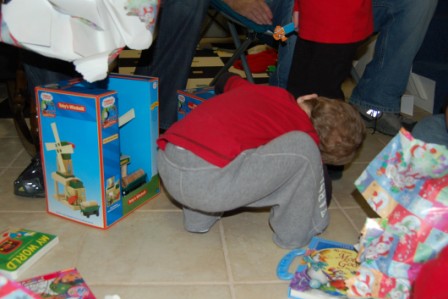 Luca loves his Thomas stuff!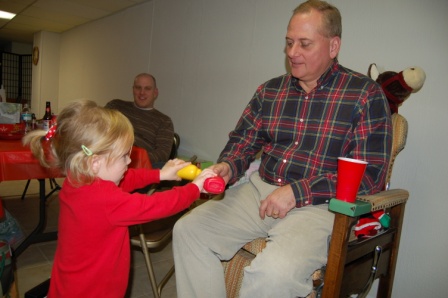 Perry giving Uncle Tim some ketchup and mustard on his hot dog
December 28
Bast Christmas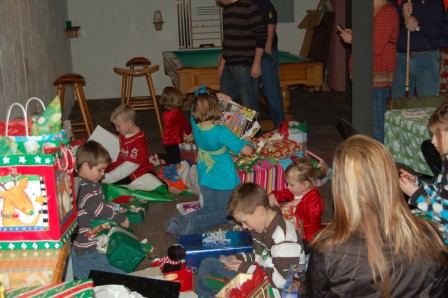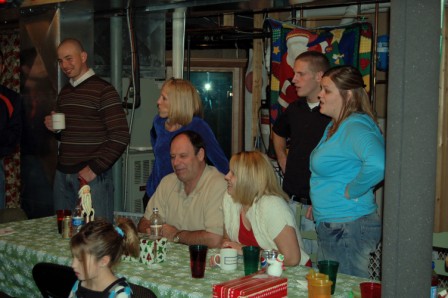 The kids opening presents and the adults watching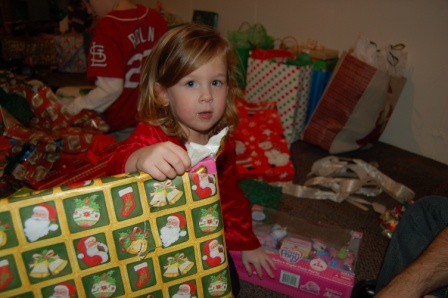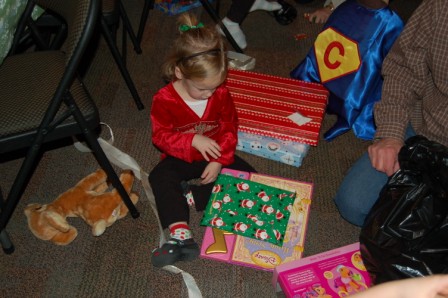 Ella and Perry (Luca was napping)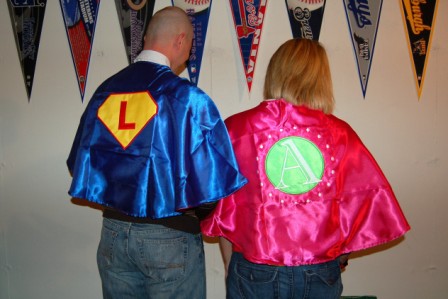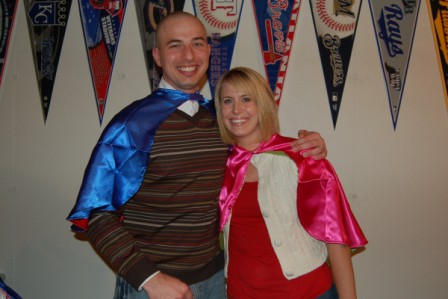 Super Lukasz and Ashley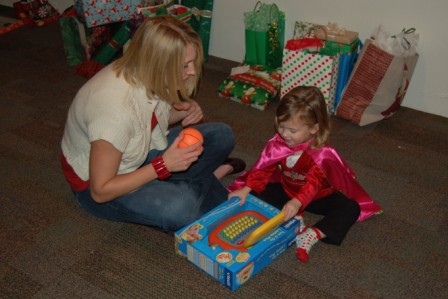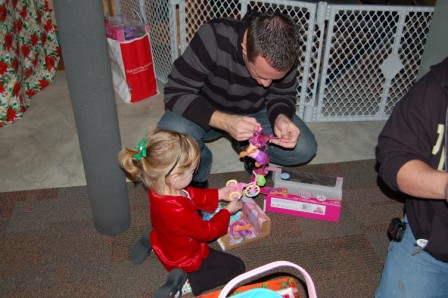 How do these work?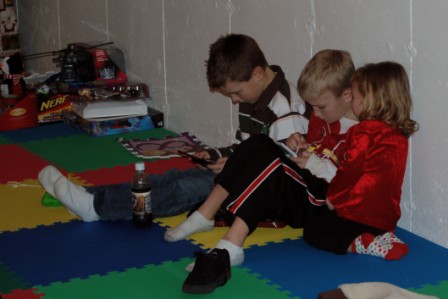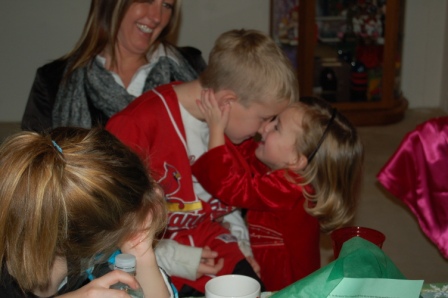 Ella took a liking to Jake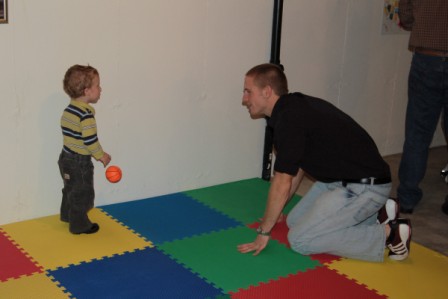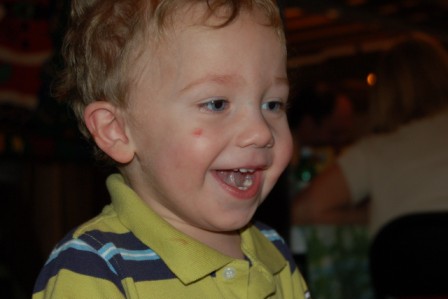 And Luca took a liking to Alex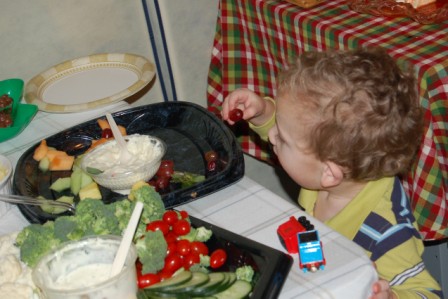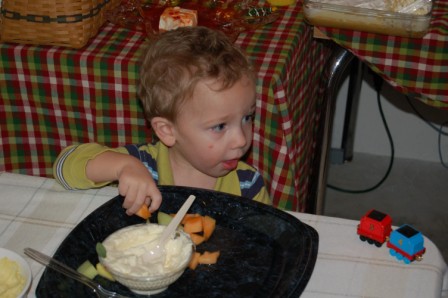 Luca also likes fruit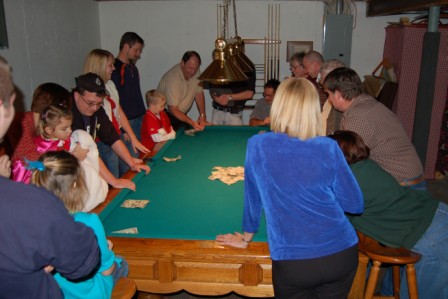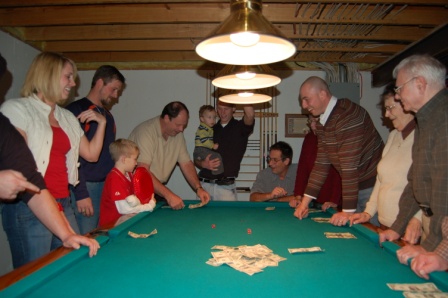 Playing a game (notice who Luca's hanging out with)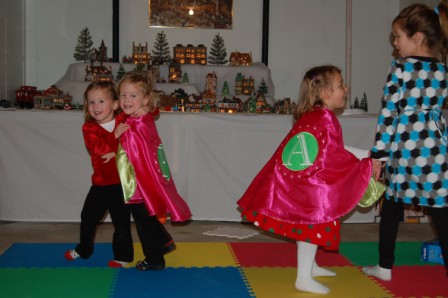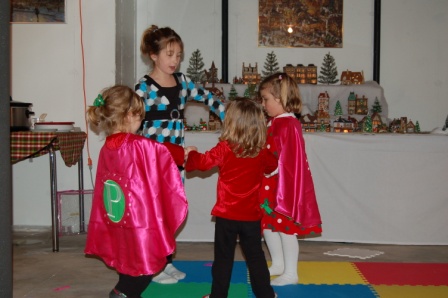 The girls playing ring around the rosie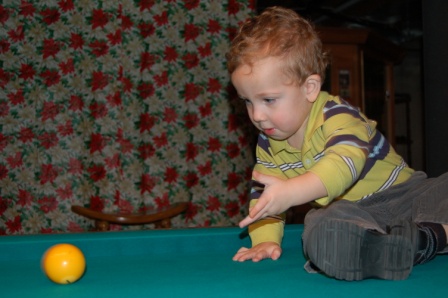 Luca playing pool with Christian and Papa John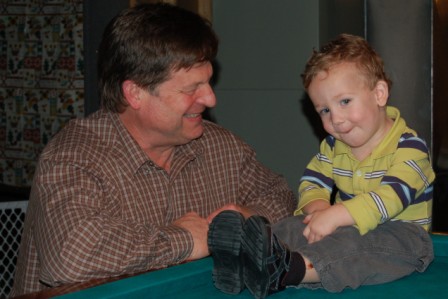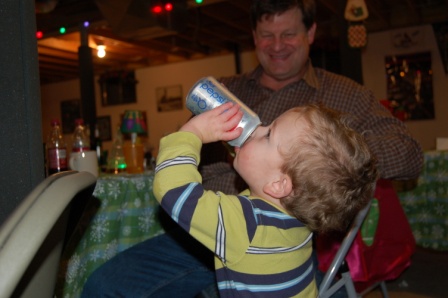 Awwww, such a cutie...sucking the water out of the lip of the can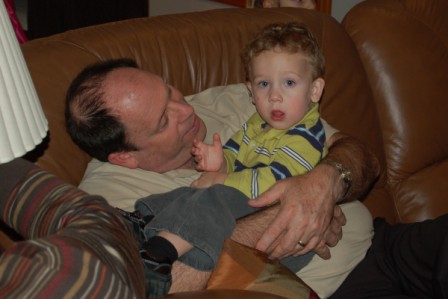 Luca and "the Papa John substitute" (aka Uncle Steve)
December 29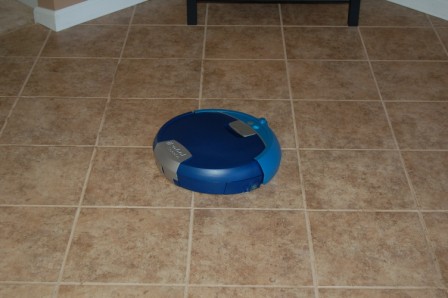 My cute little Scooba...he cleans my floors for me!
December 31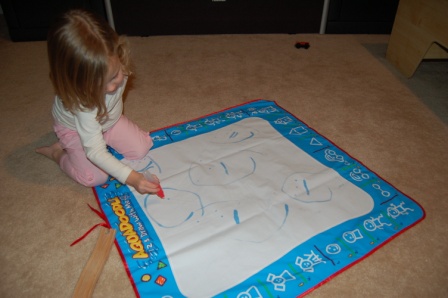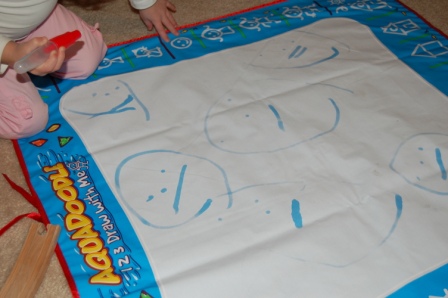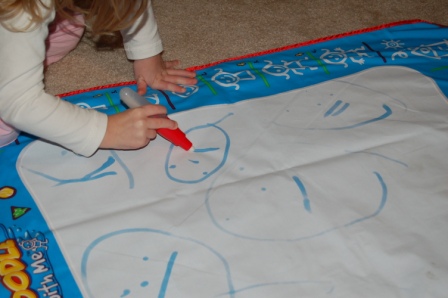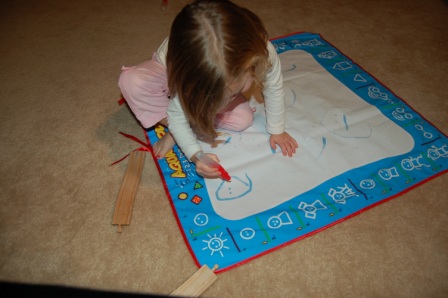 Ella using the new Aquadoodle...check out those "smiley" faces!!!