January 1
Happy 2008!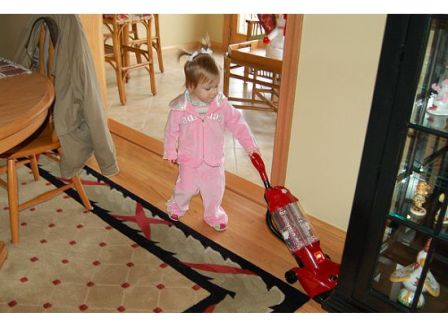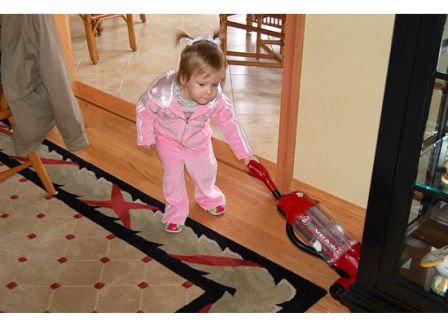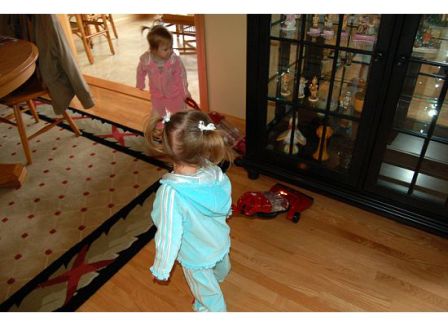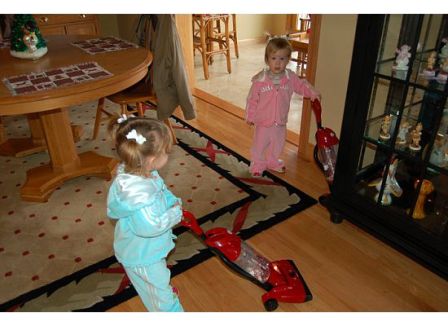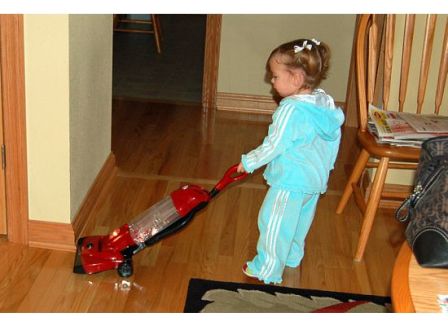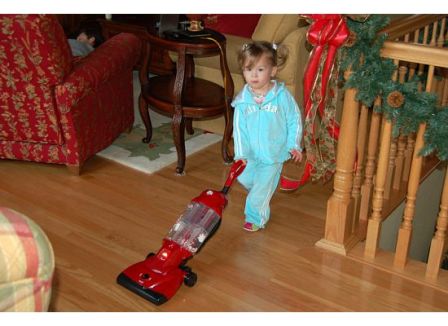 Starting the new year off with some vacuuming at Grandma Teppie's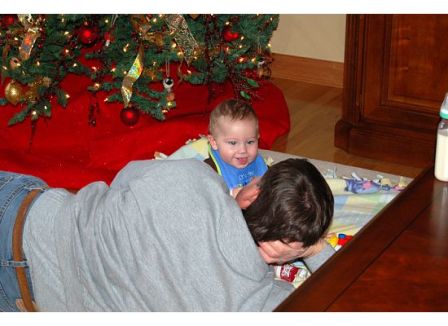 Grandpa and Luca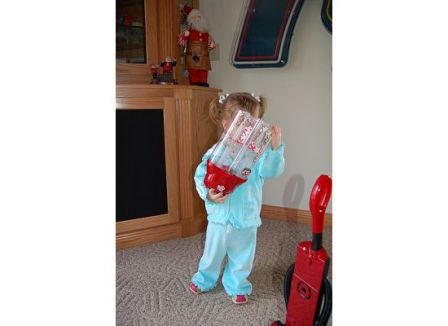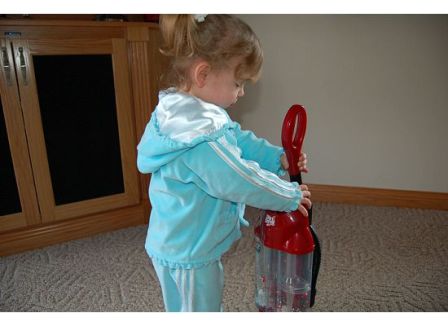 Ella has to empty hers out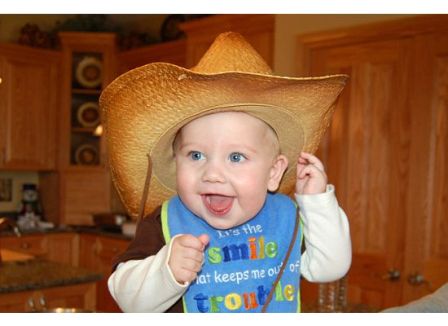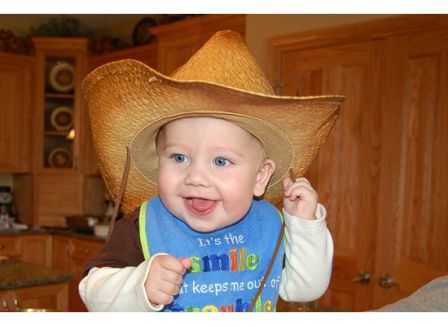 Ride 'em cowboy!
January 2
Luca is 8 months old and got his first tooth!
January 5
Perry & Ella are 26 months old!
Dinner at Tony's for Great Grandma Teppie's Birthday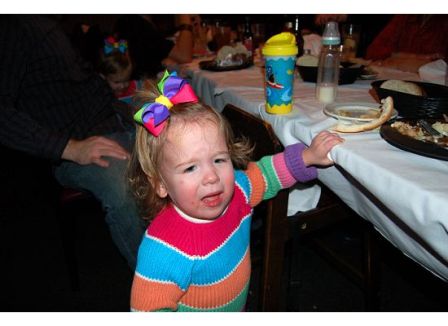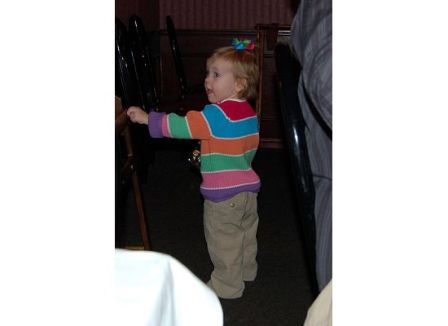 Not the best pictures...but it shows their cute sweaters and bows
(And you can see Ella's battle wounds from her playground fight the day before...she was the victim)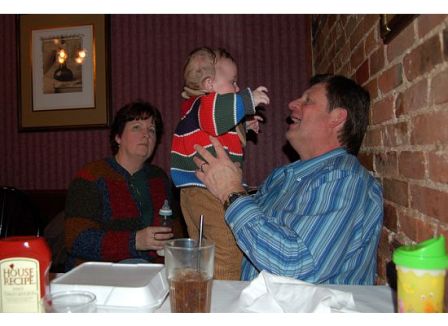 And Luca's coordinating sweater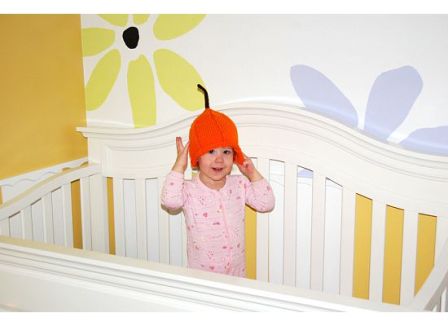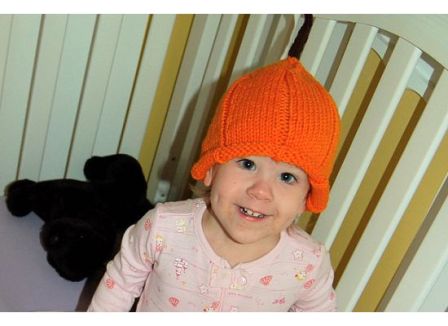 Perry being funny before bedtime
Mommy and Ella laying down in Ella's crib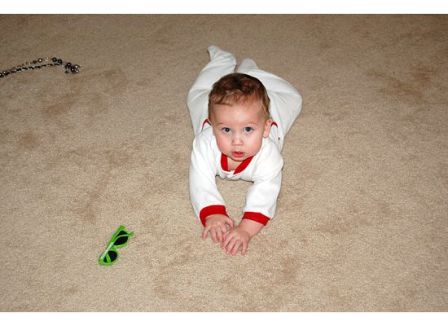 And Luca being cute on the ground
January 6
Record breaking temps today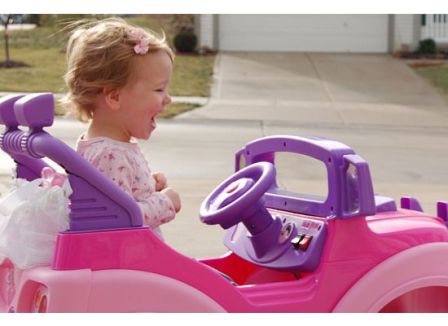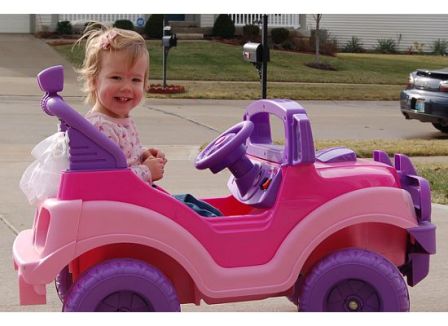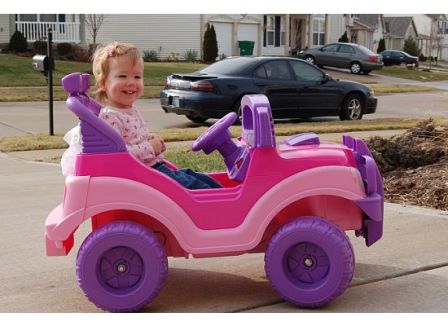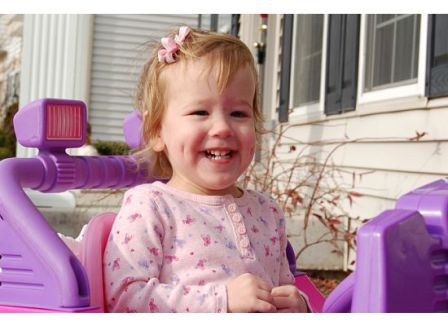 Perry having a good time driving her car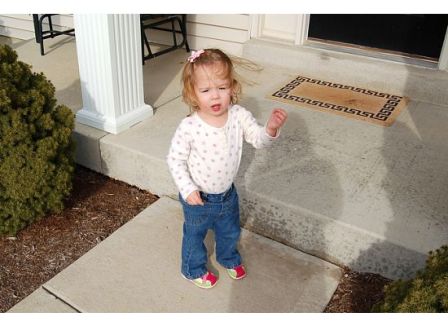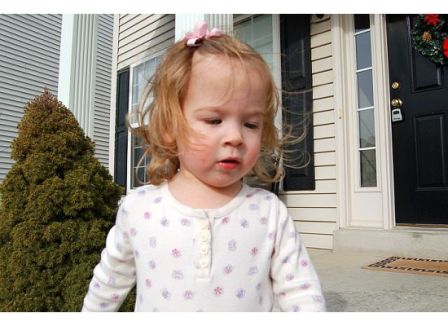 Ella liked walking back and forth from the driveway to the porch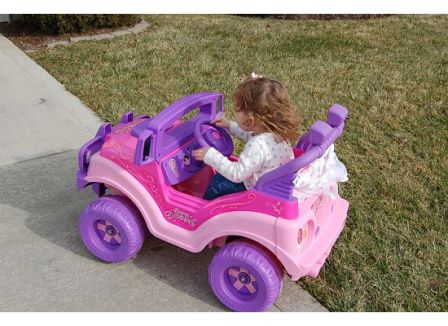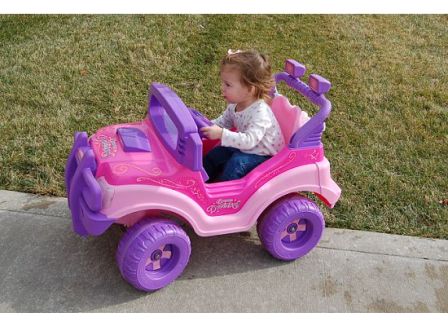 Now she's driving her car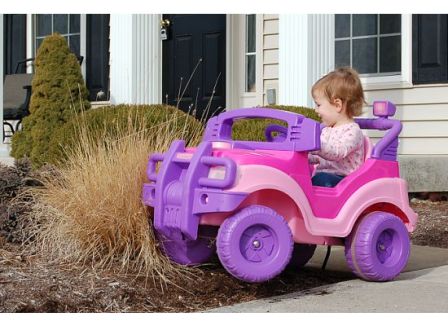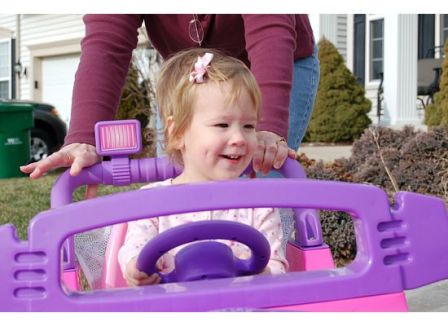 Perry crashed and burned...and getting some help from Grandma Kim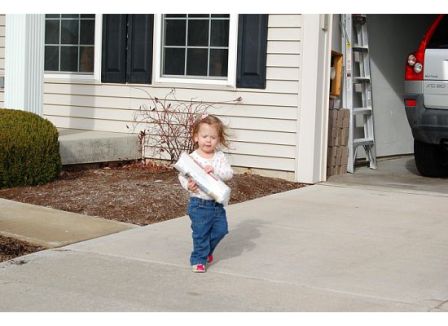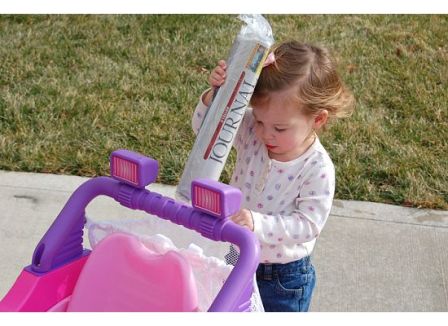 Ella likes to carry things in her "trunk" so she got the newspaper off the porch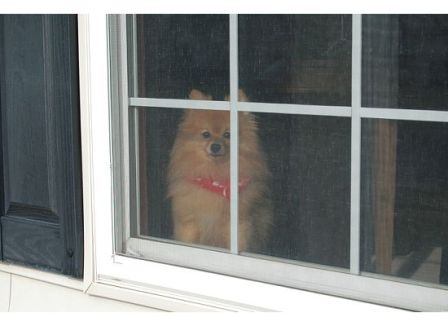 Riesy watching from inside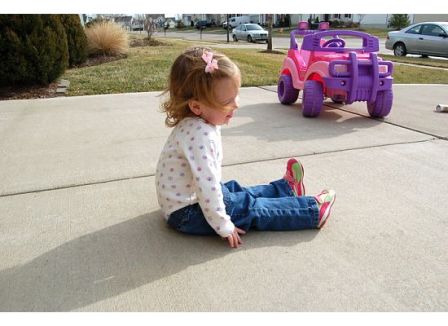 Ella taking a break with Mommy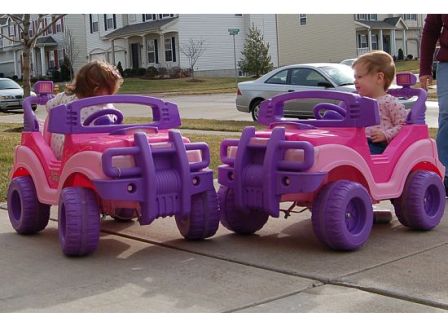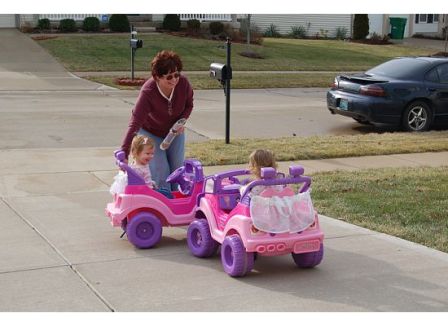 CRASH!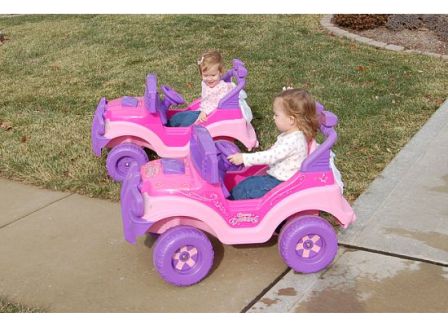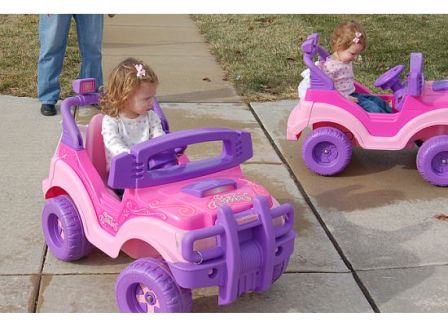 Such cute driving girls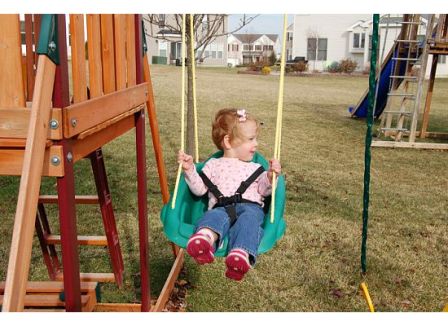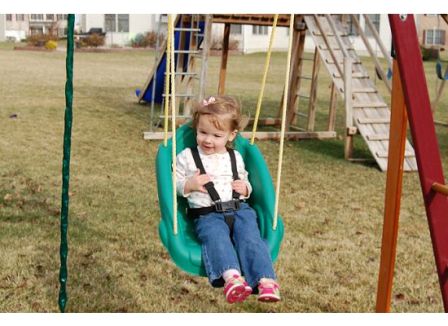 Swinging in the backyard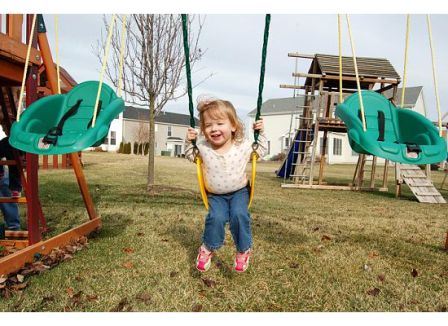 Ella on the "big girl" swing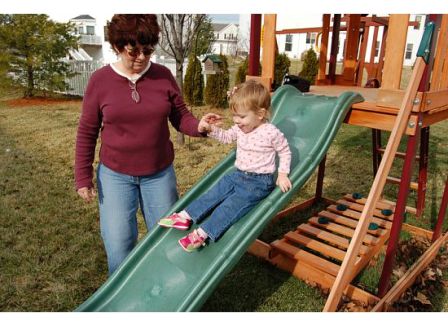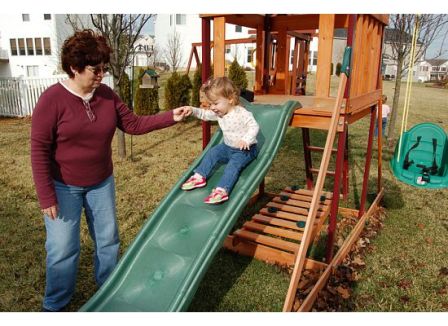 Sliding with Grandma
January 8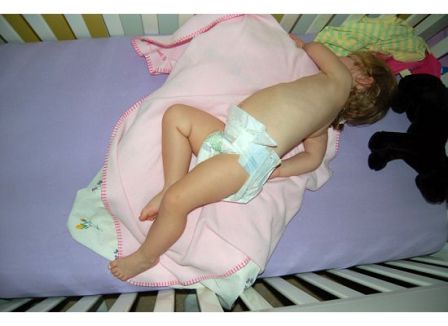 This is how we find Ella when we check on them before we go to bed
(Notice she is laying ON her blanket and pillow)
January 10
Perry & Ella's dance debut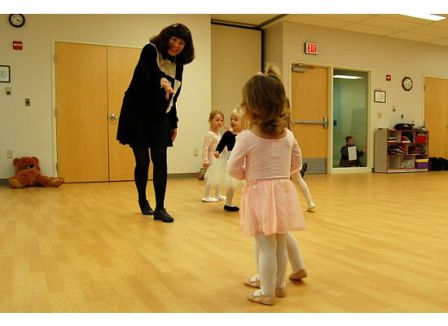 The teacher trying to get P&E to join the class
(they sat out the first song)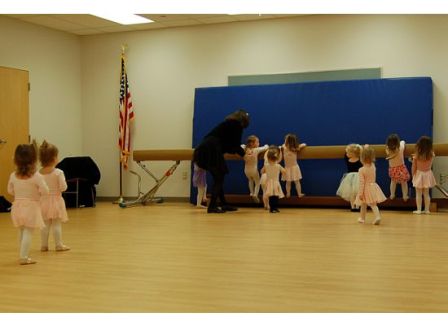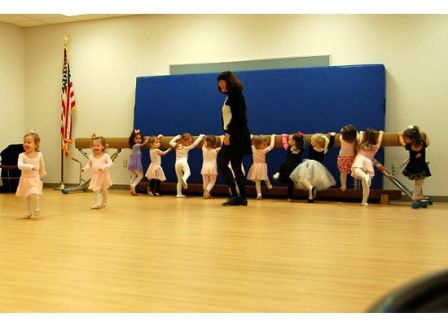 Ok, maybe we'll do what all these other girls are doing...Nah, let's just run around instead
(notice there are 10 other 2 year olds lined up perfectly and P&E are running wild)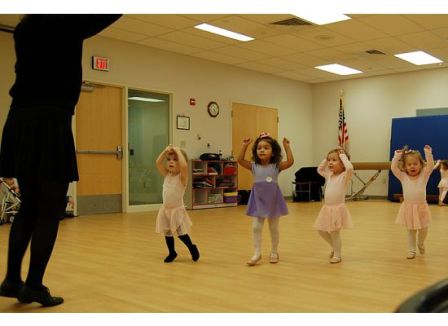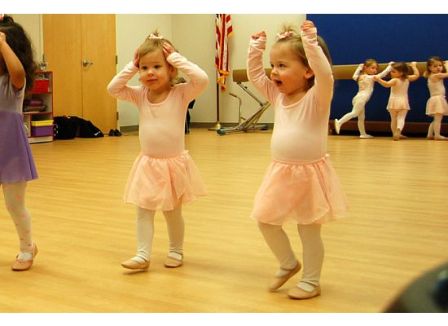 I guess walking on their tiptoes with their hands up in the air looked like fun, so they joined in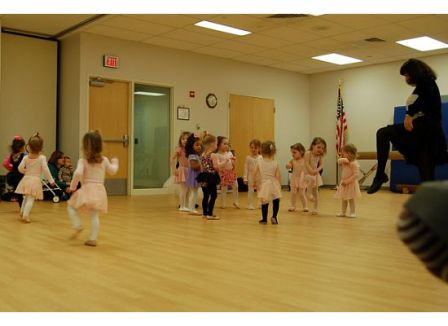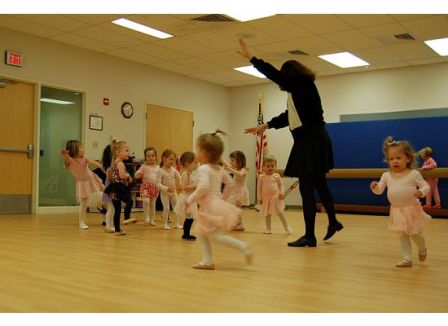 Perry and Ella are running circles around the class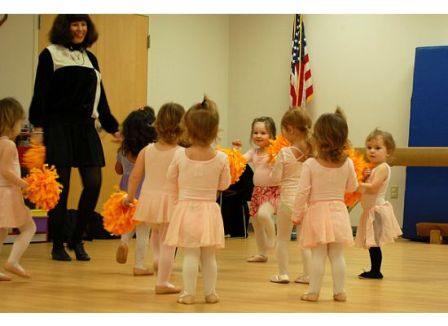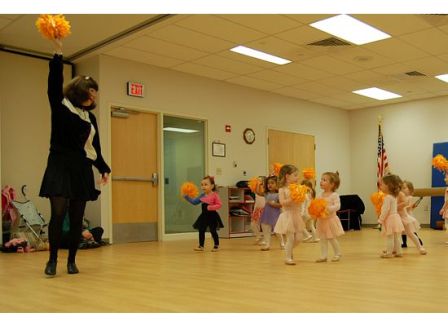 The pom poms have them interested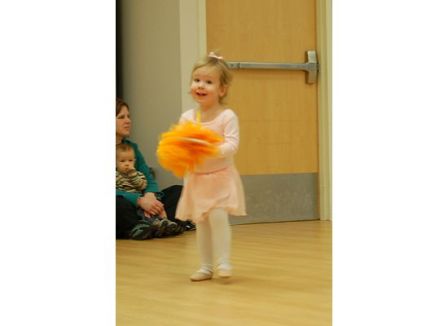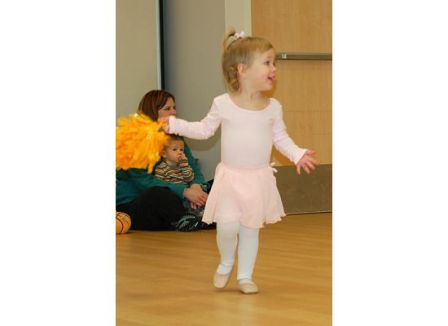 Perry loves the pom pom!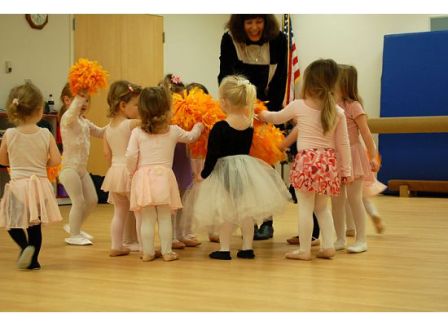 Can you pick Ella's backside out of a circle of tu tu's?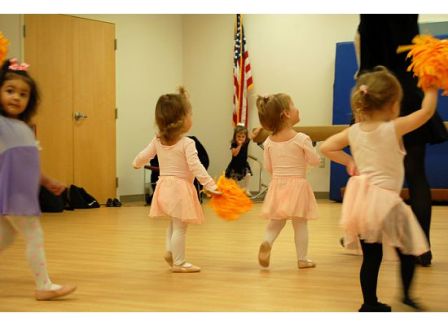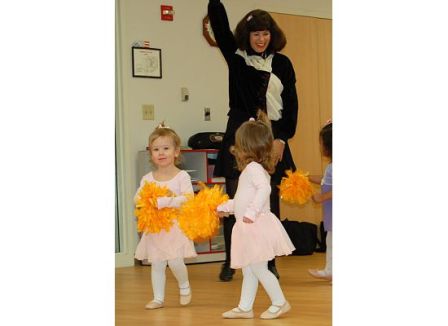 Now we're following along with the class!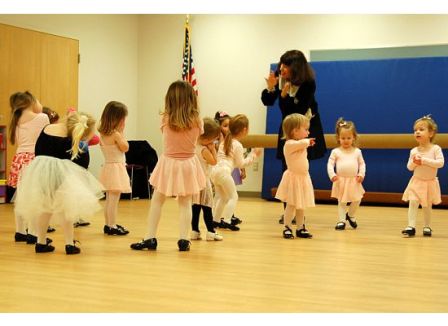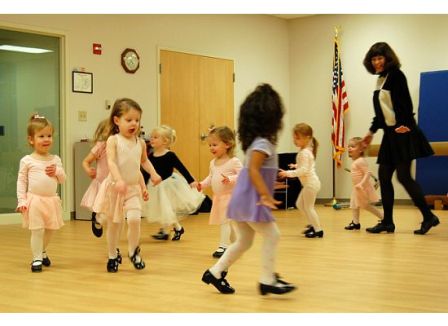 Tap time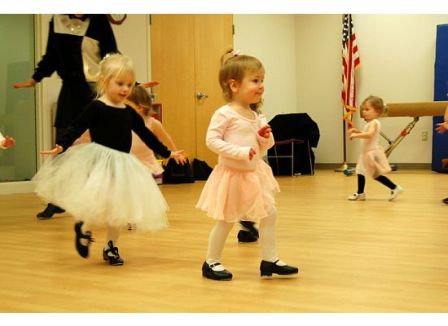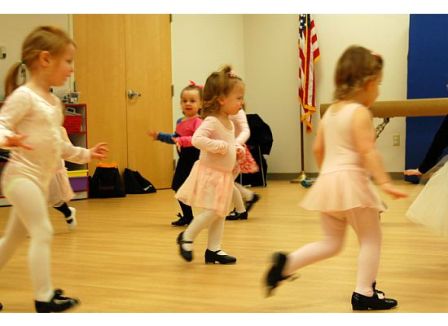 Perry and Ella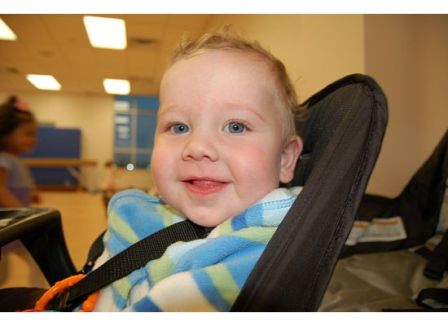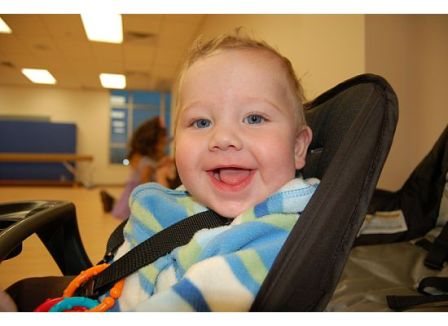 Luca chillin' with Mommy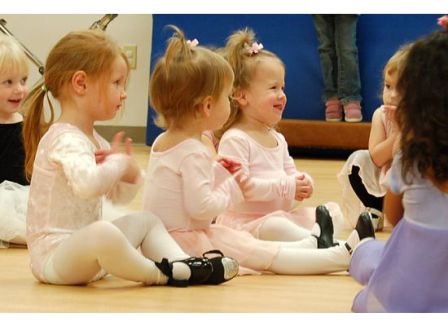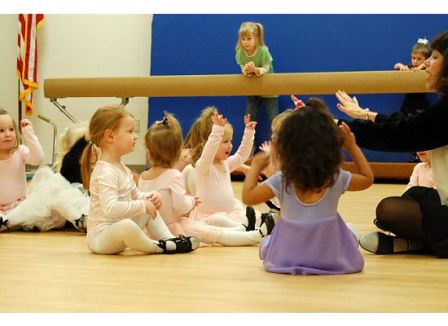 Good job girls!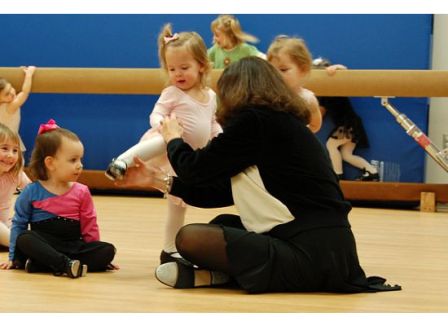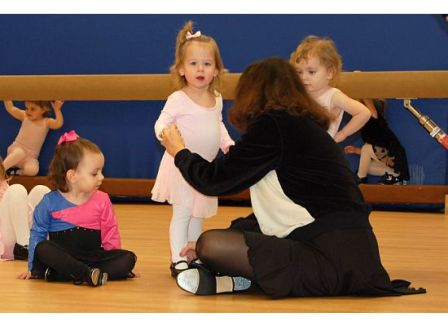 Ella getting some one on one instruction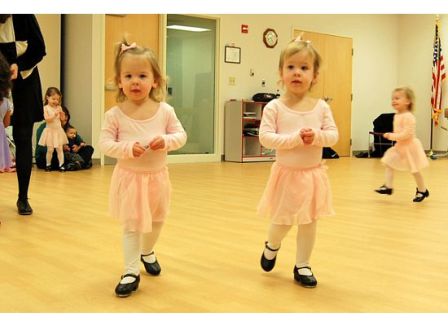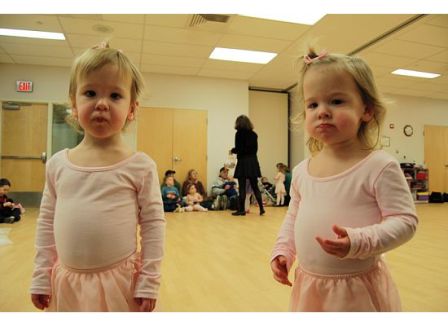 After class they got Tootsie Rolls...chewing ever so gracefully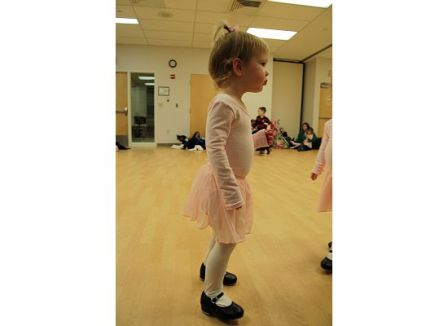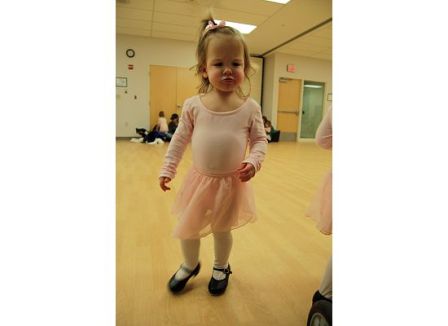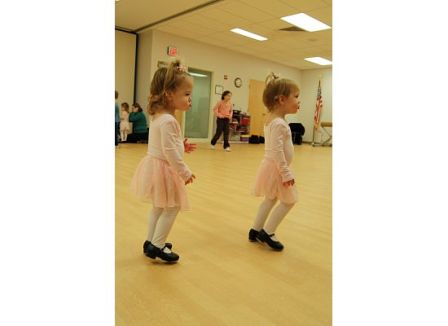 My tiny dancers
January 12
Incredible Pizza with Fred, Jessica, Nick, and Alex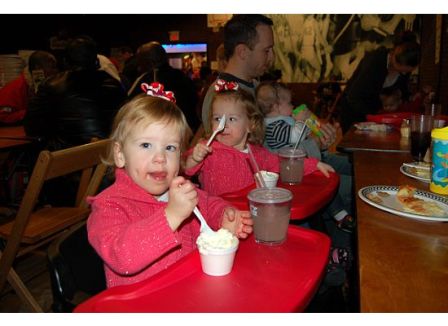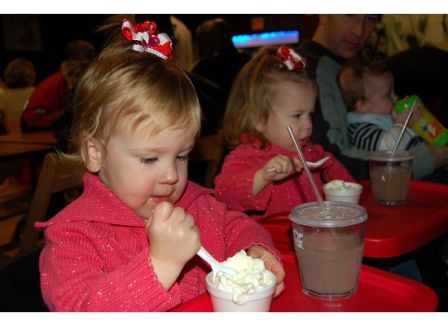 We're starting to learn that if we want to eat a meal in peace, get the girls some ice cream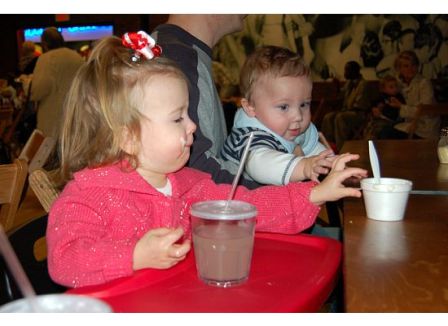 Luca wants ice cream too!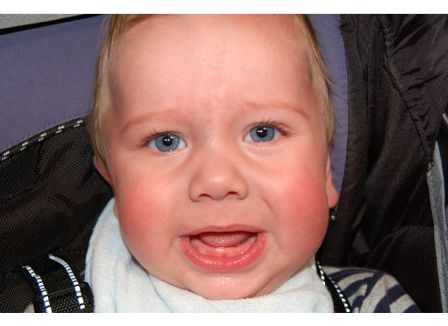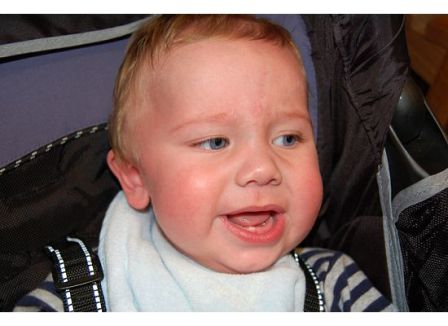 Mad Luca...but it shows his cute little new tooth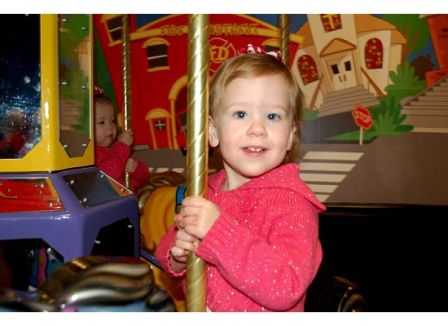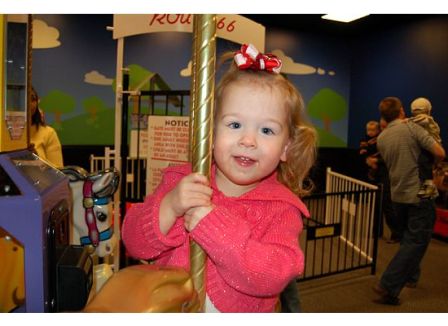 We love the carousel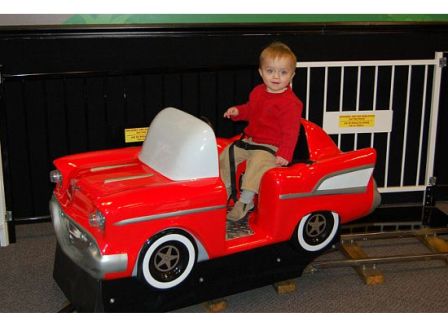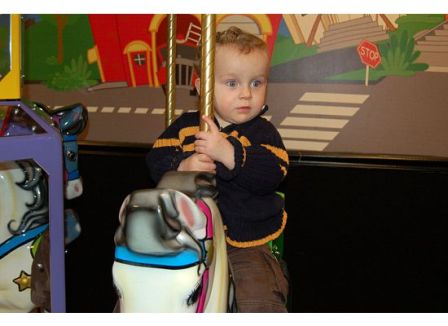 Alex and Nick having some fun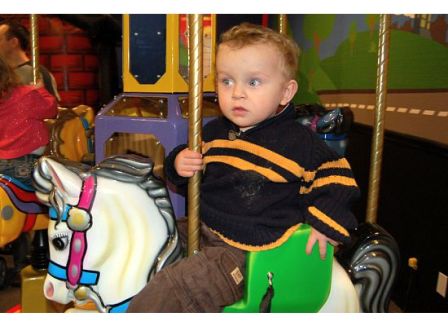 We think Nick and Luca might be long lost brothers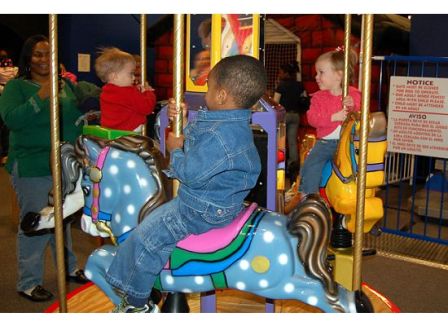 Perry riding the carousel with Alex and a new friend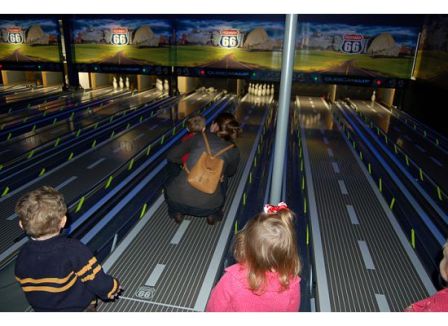 Mini bowling was a big hit with P&E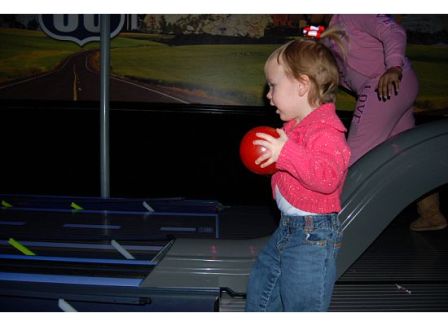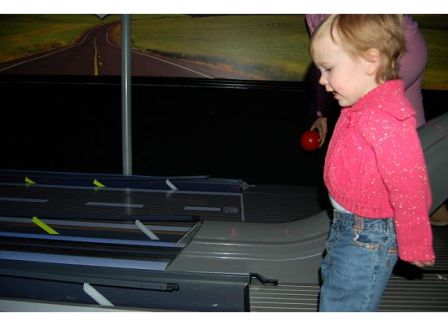 Perry's technique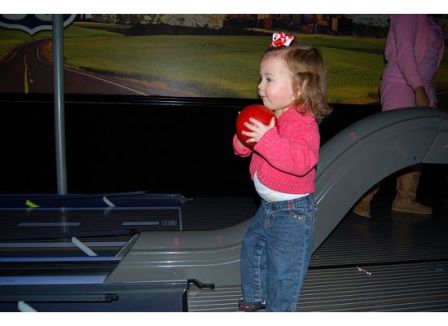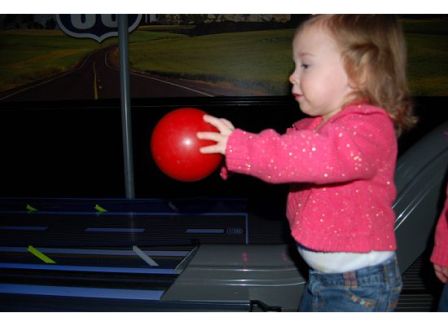 Ella's release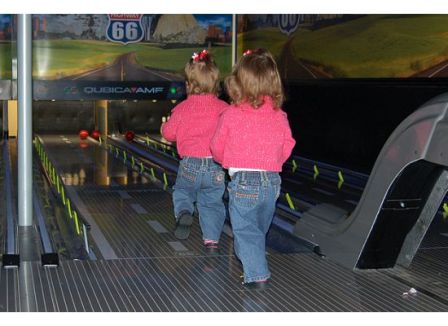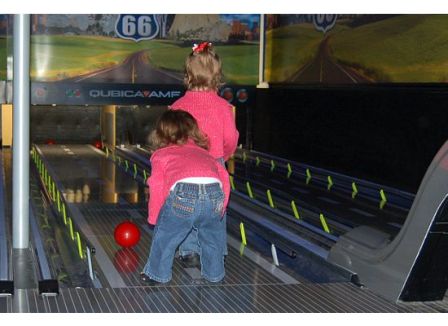 Such cute bowling girls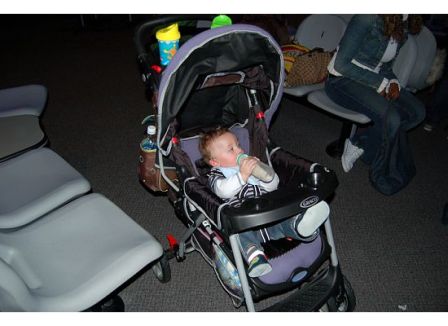 Luca's just takin' it all in
(You can't tell but everything was glowing b/c of the black lights...very trippy)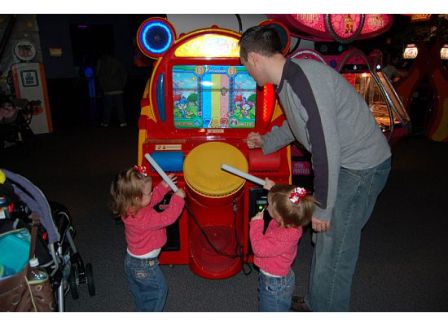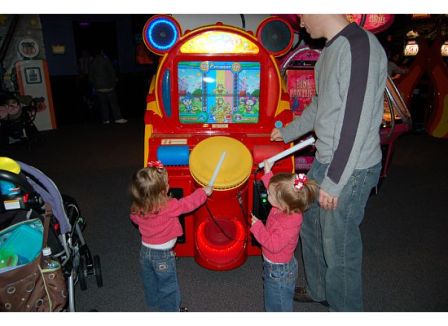 Some arcade games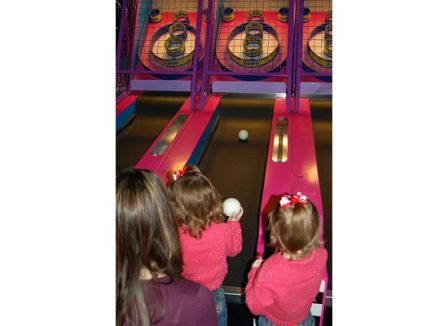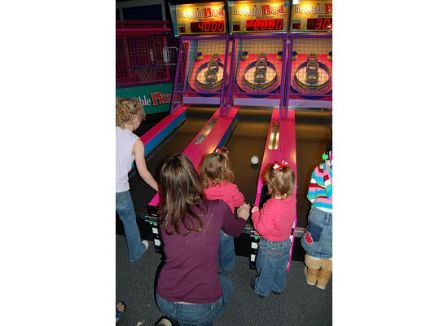 Ski ball was a little hard for 2 year olds
January 13
Luca's first biter biscuit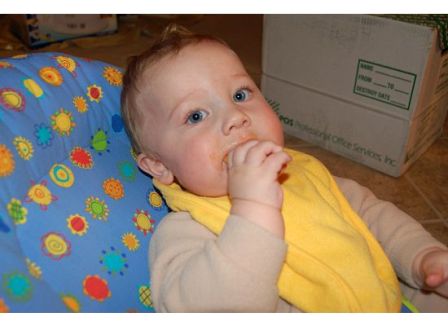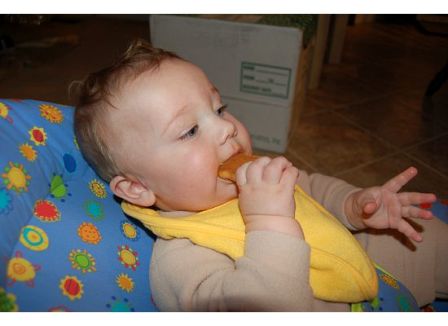 Mmmm, tasty!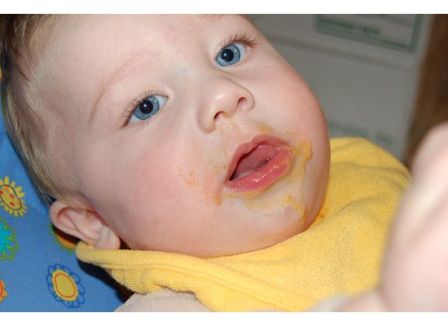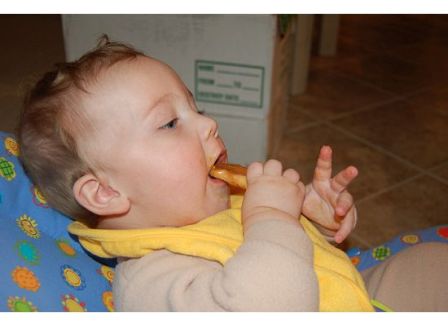 It's messy, but it's good!
January 17
Mommy's 30th Birthday!
January 26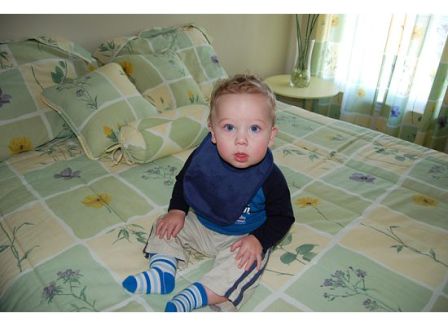 Luca hangin' out on the guest bed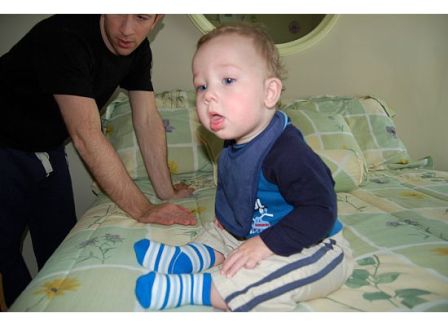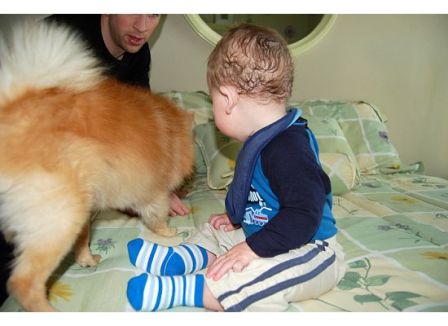 "Where's that doggie?...There he is!"
Mommy's Birthday Party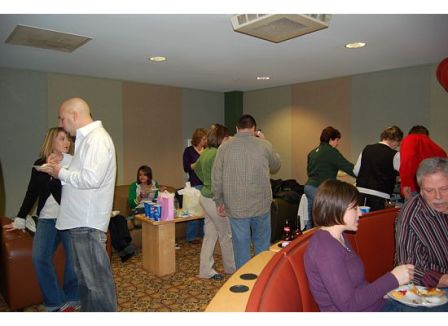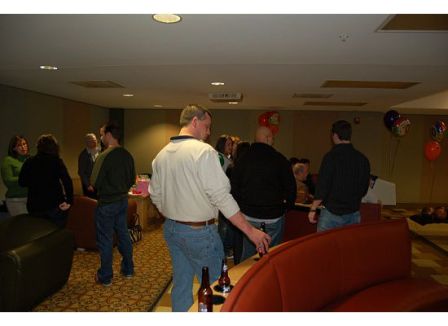 Eating and mingling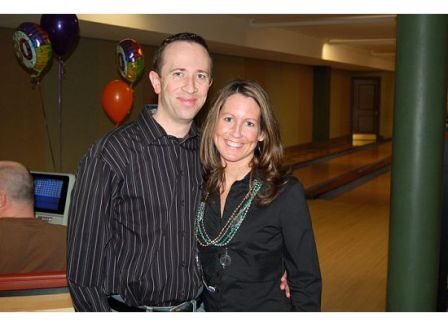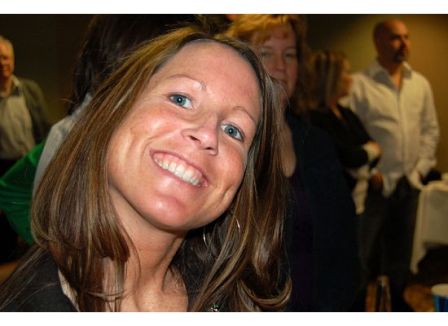 Dave and Amber...Being silly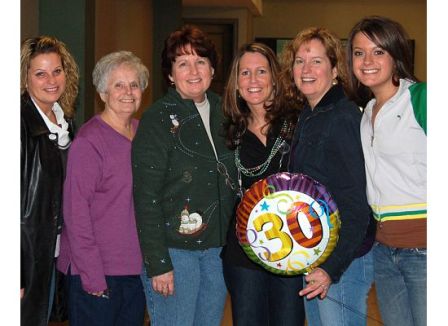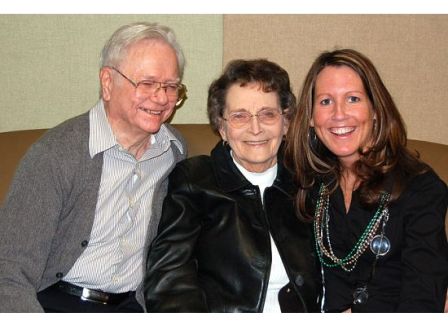 Aunt Judy, Granny P, Mom, Me, Aunt Carole, Courtney...Bill, Granny B, Me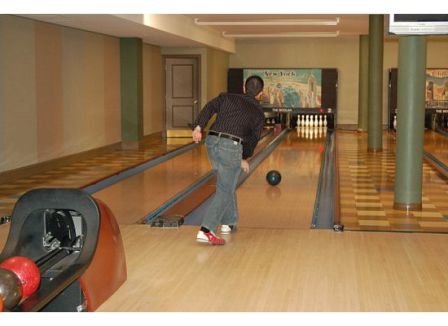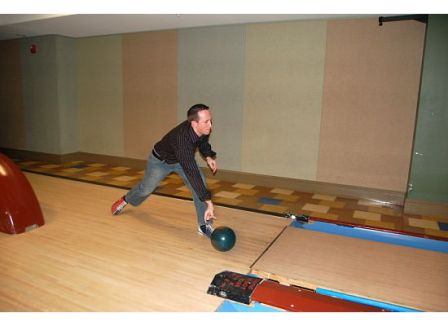 Dave's bowling technique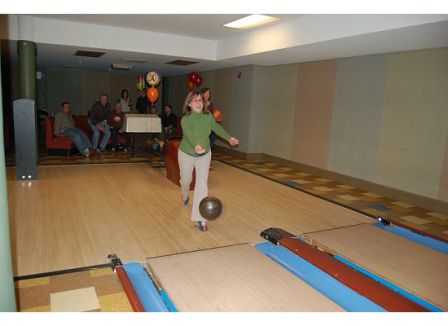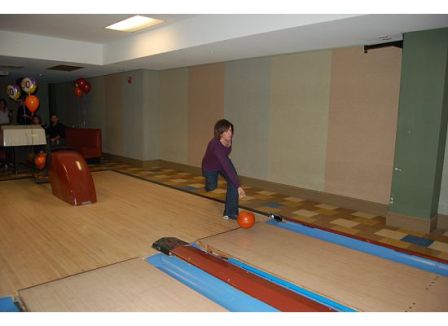 Kelly and Angela bowling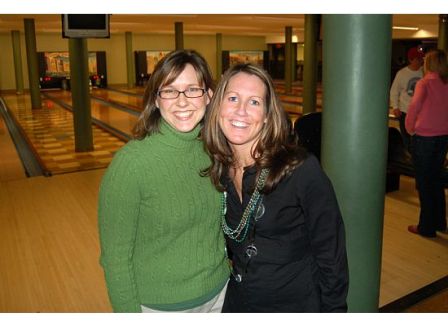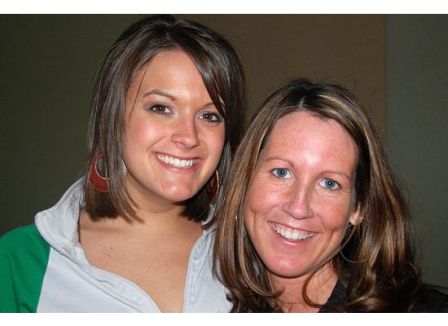 Kelly & Amber...Courtney & Amber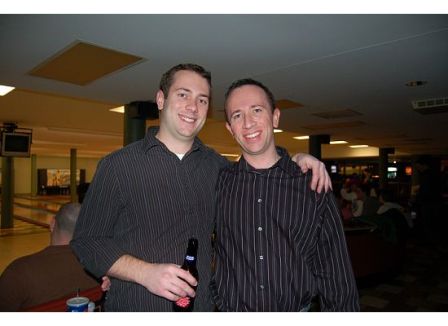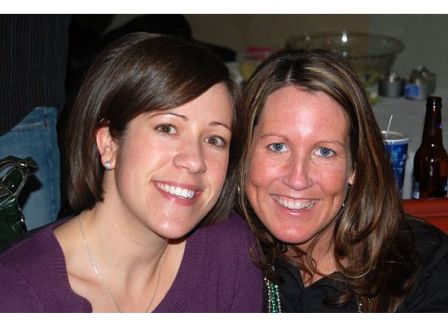 Andrew & Dave...Angela & Amber
30!
January 28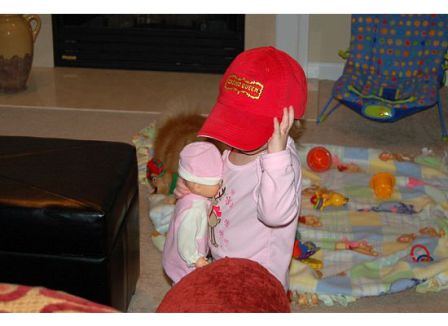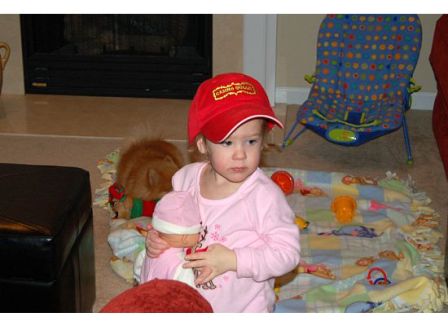 Perry being silly in Grandpa John's hat
♥ Back to Archives ♥