Luca's 12 month professional pics from Portrait Innovations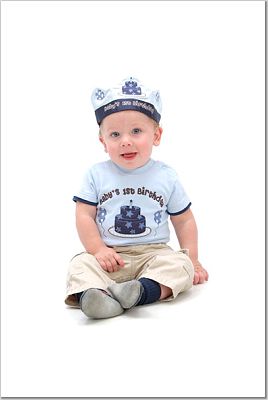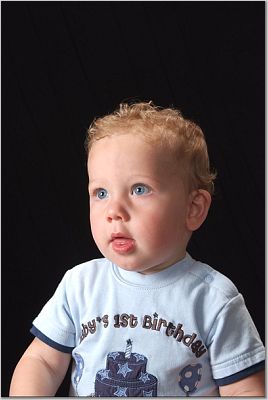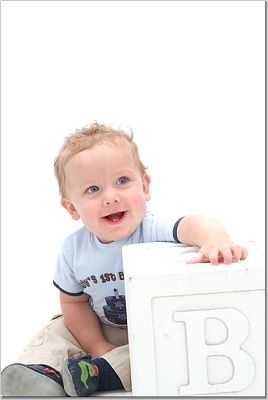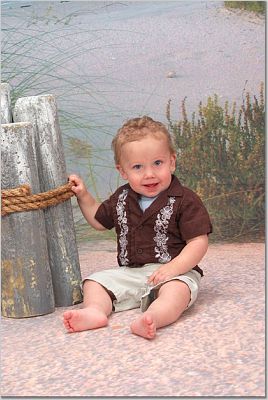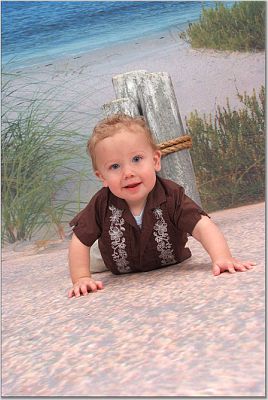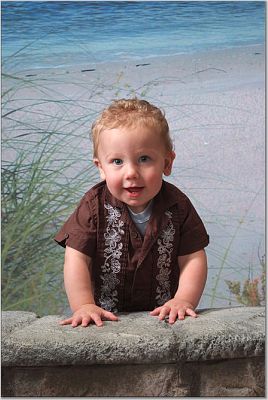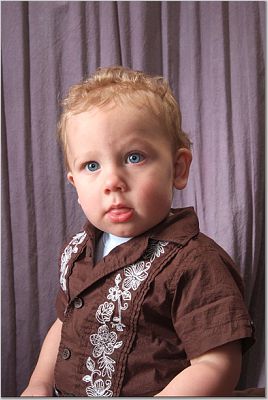 May 2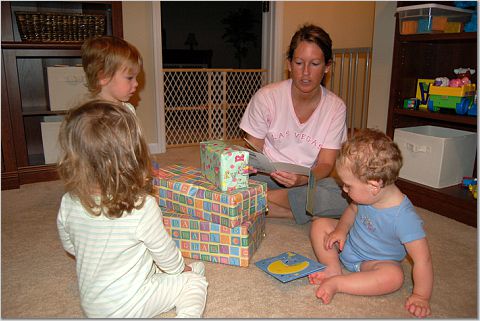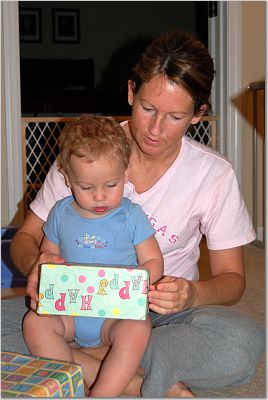 Opening presents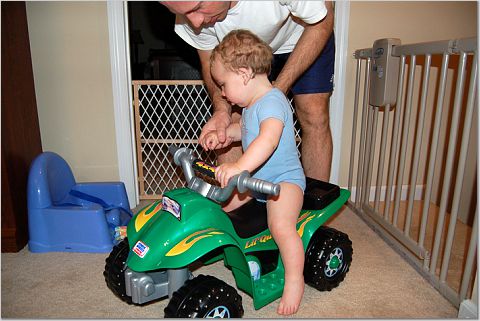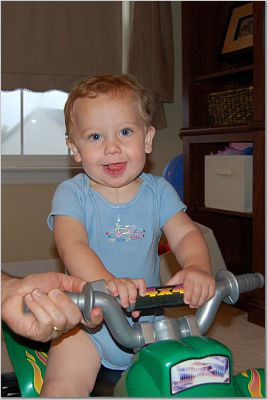 Riding on my Lil' Quad 4x4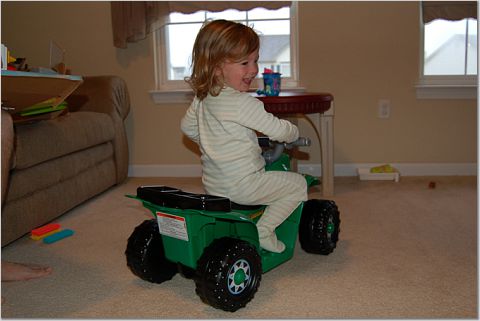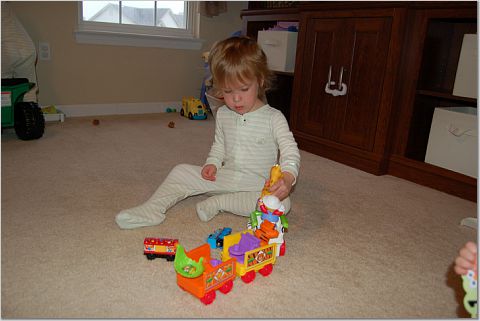 Luca's big sissies approve of his new toys
Monkey Joe's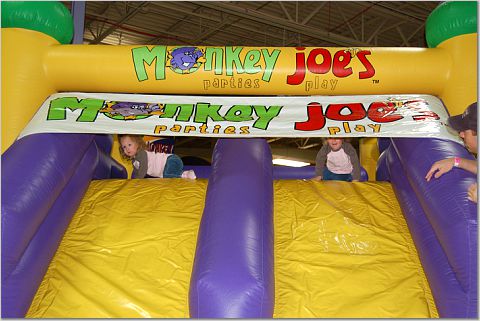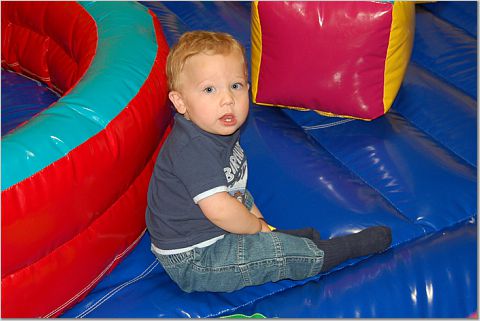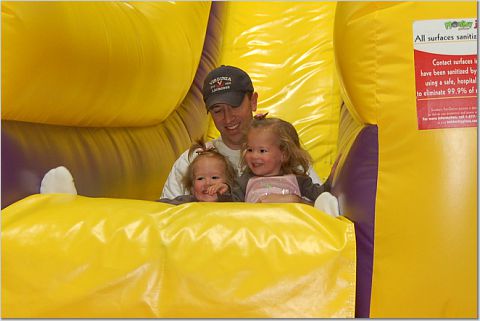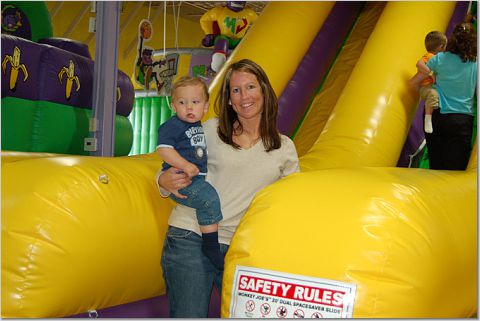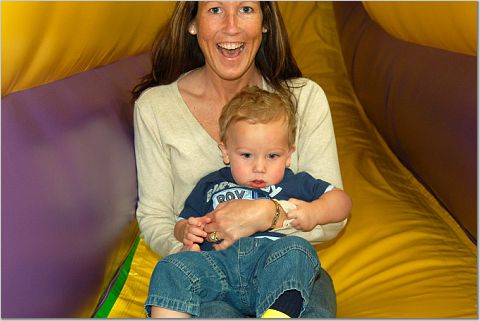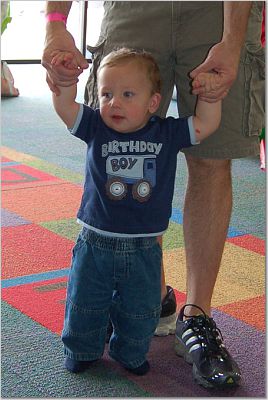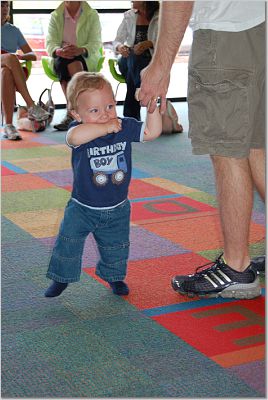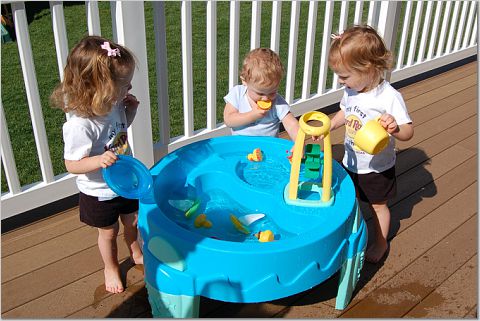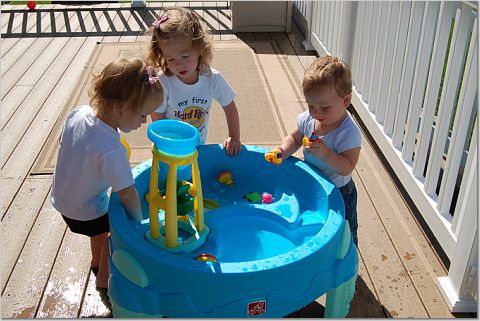 Our new water table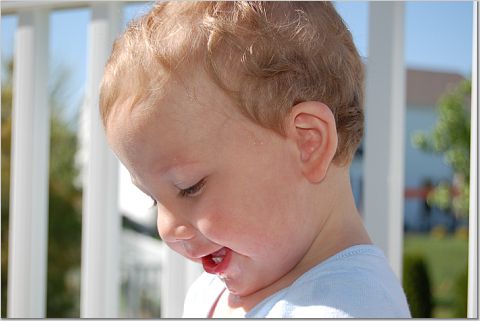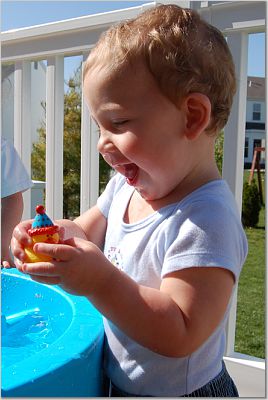 Luca LIKES it!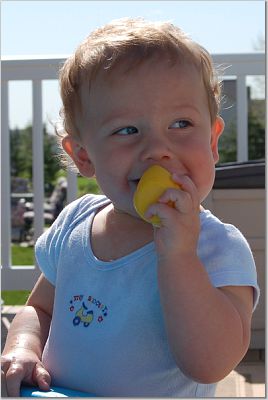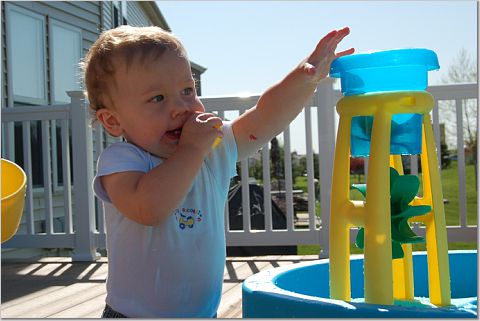 This is fun Mom!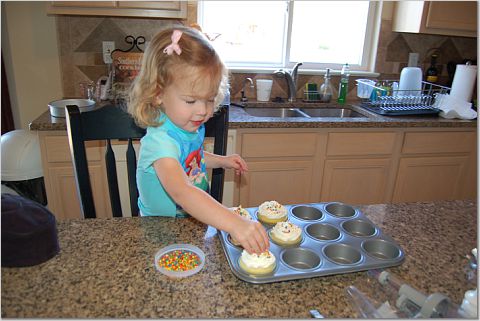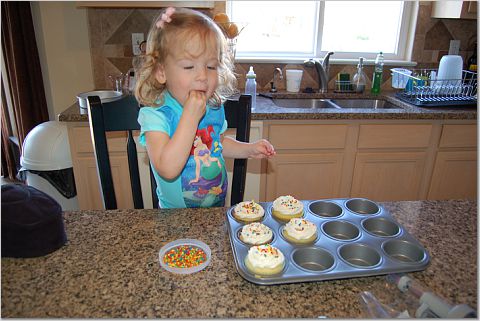 Ella's decorating philosophy...a pinch for the cupcakes, a pinch for ME!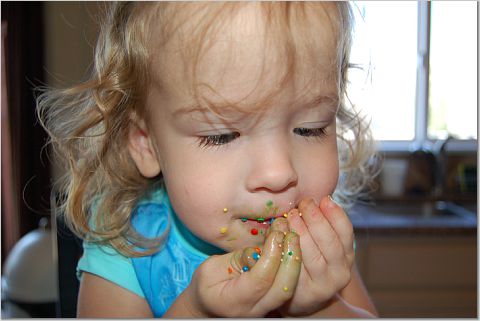 Mmmmmm!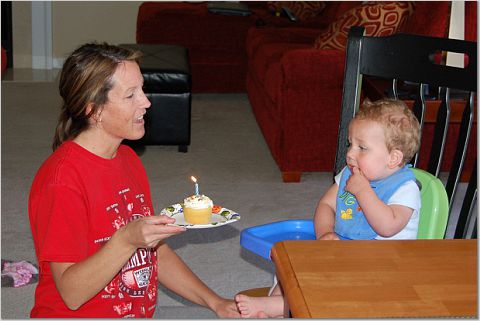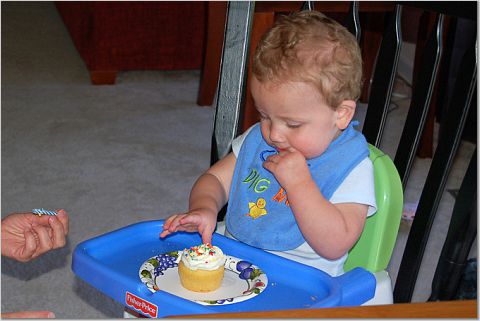 Happy birthday to you!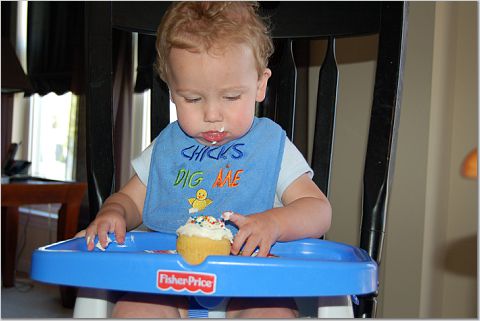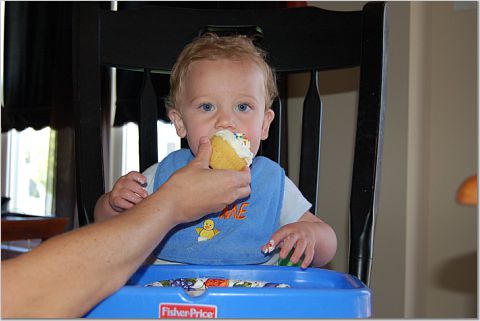 I don't know about this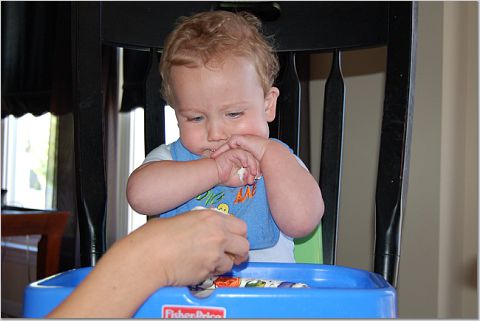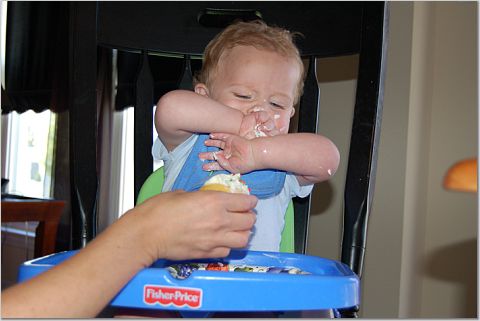 Yup, I don't like it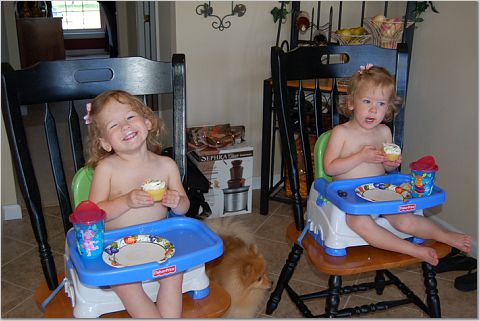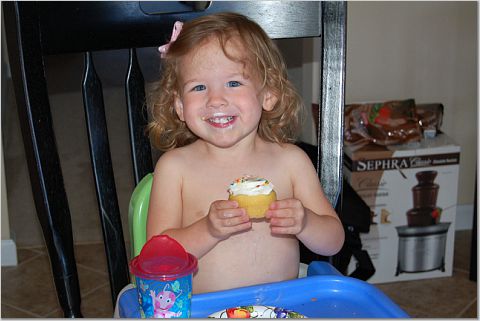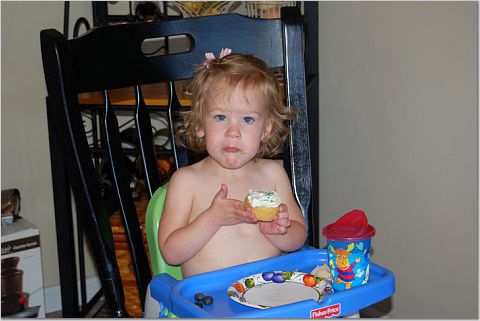 Perry and Ella like the cupcakes!!
May 3
Testing out the inflatable slide before the party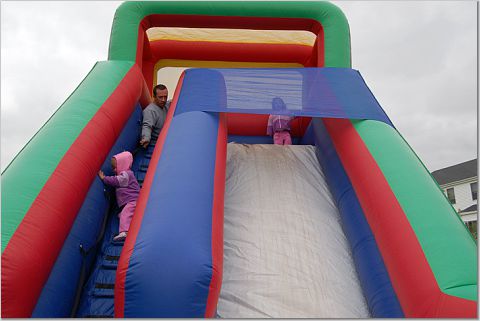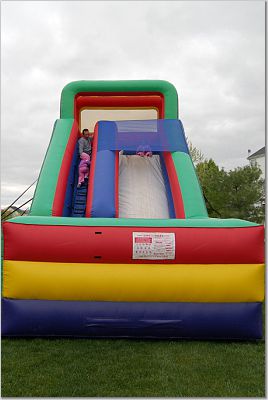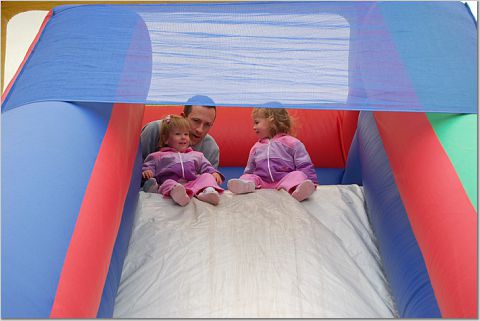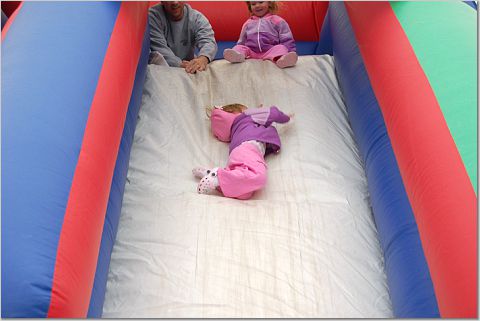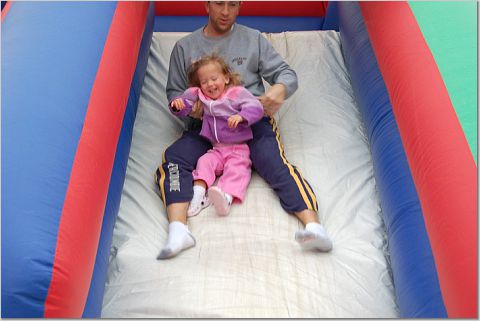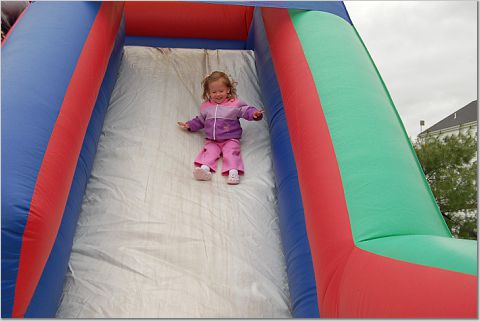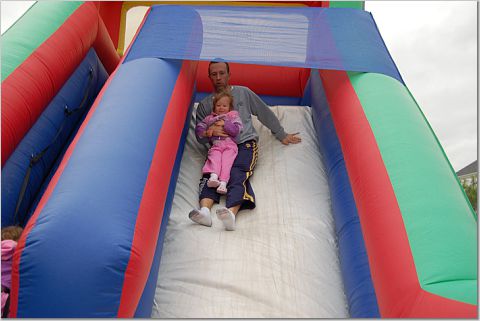 Wheeeeee!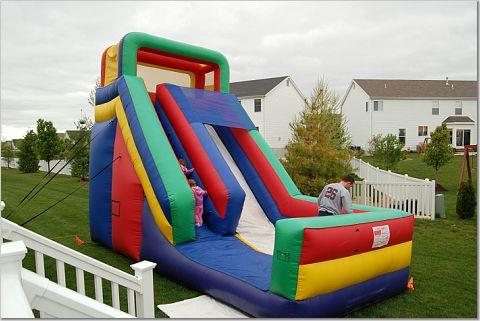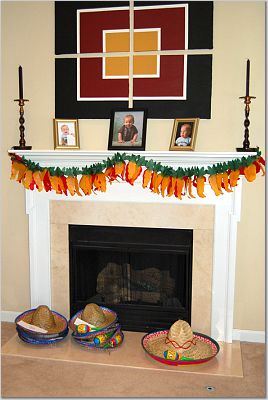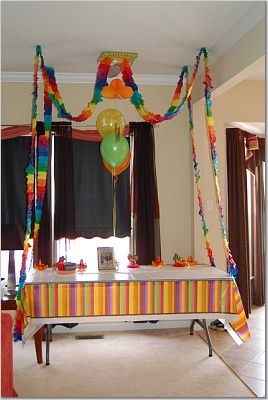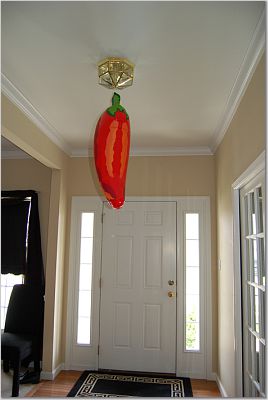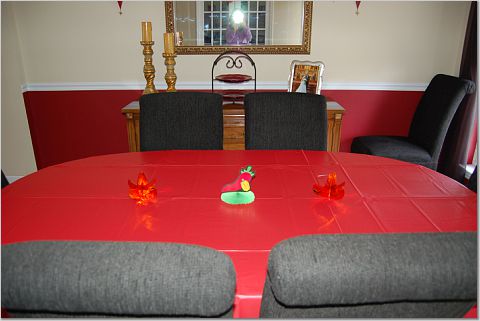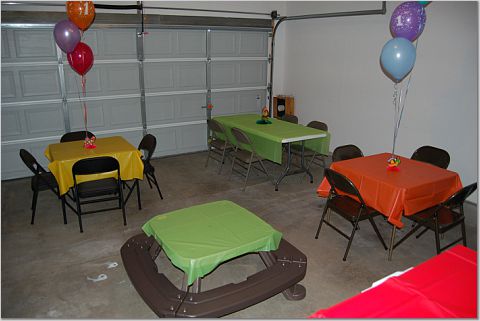 The fiesta decor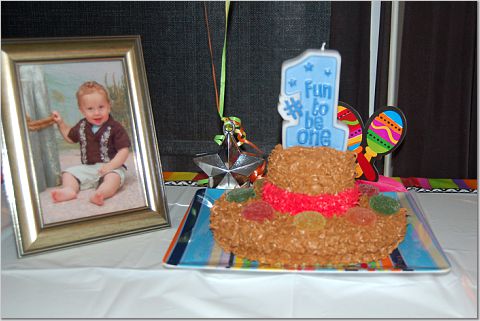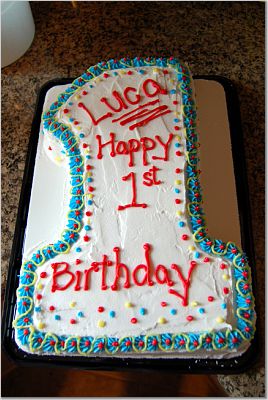 The cakes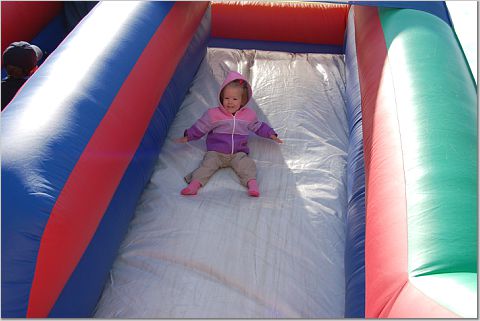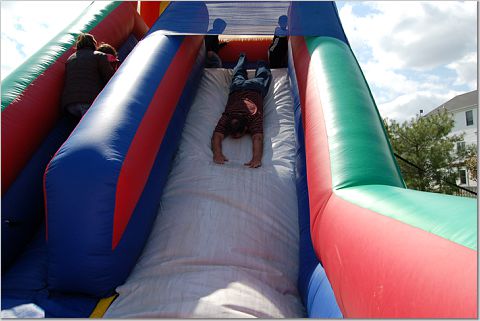 Perry and Grandpa Rogan on the slide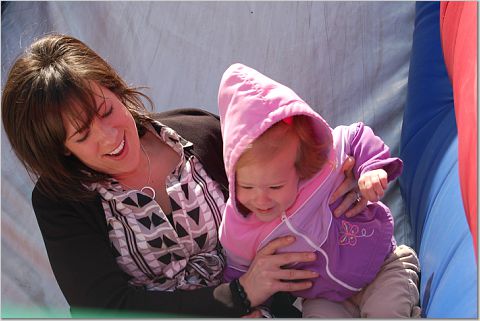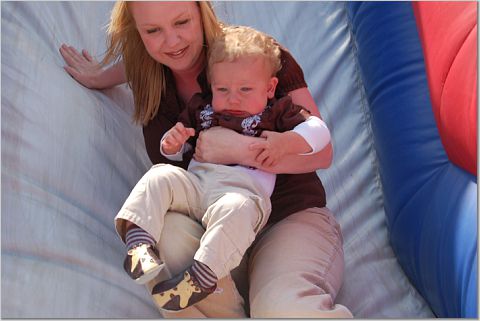 Aunt Angela and Perry...Luca and Jamie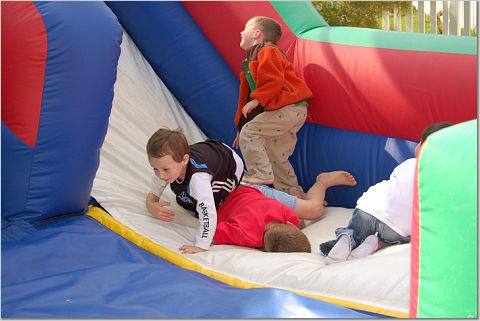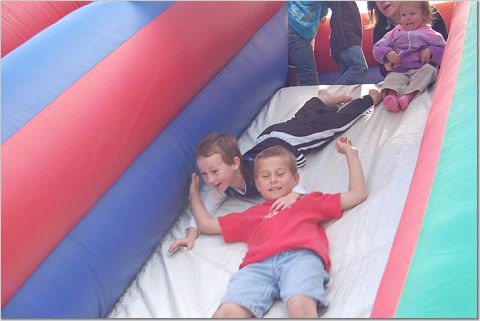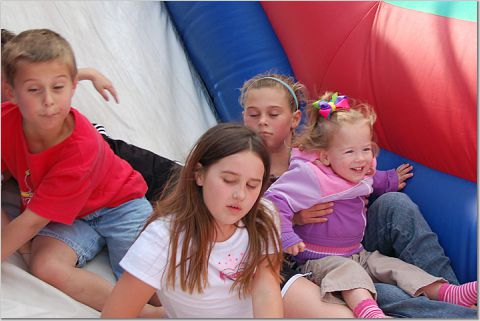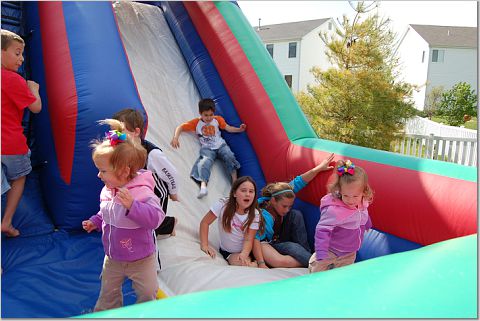 The kids enjoying the slide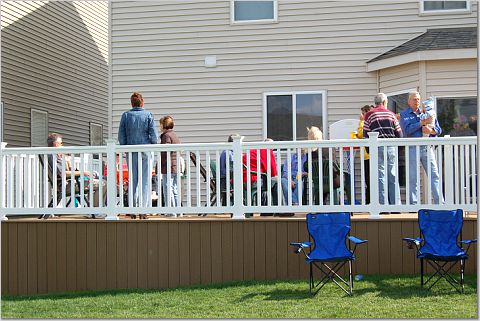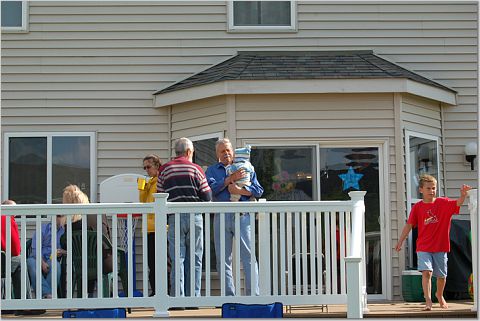 Party on the deck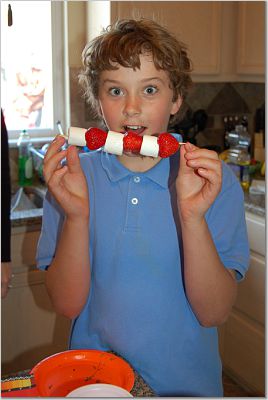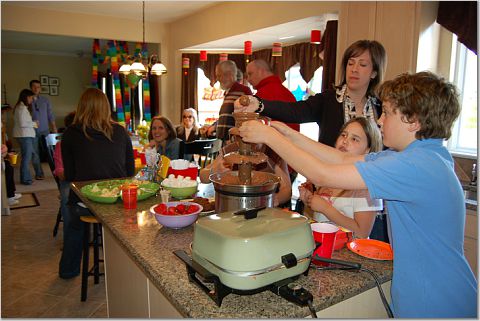 Dylan and his chocolate fountain kabob...we can never get our fountain to flow right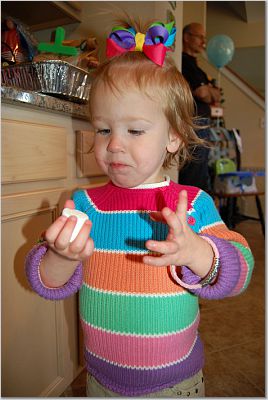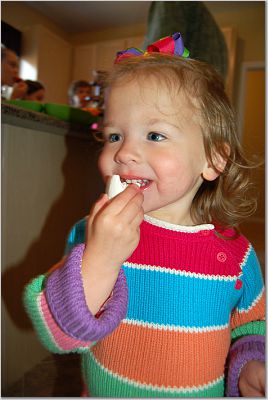 Perry and Ella enjoying some marshmallows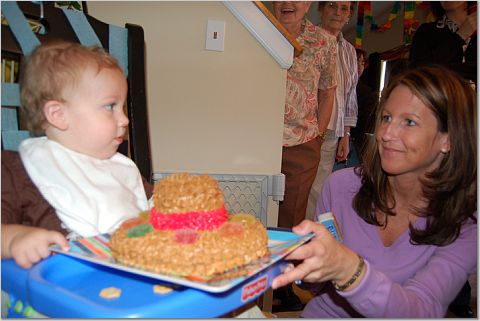 Luca says "1) Why is everyone singing to me? and 2) I told you last night that I don't like cake"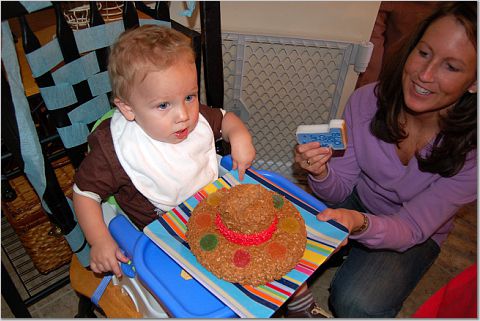 I don't think I'm gonna like this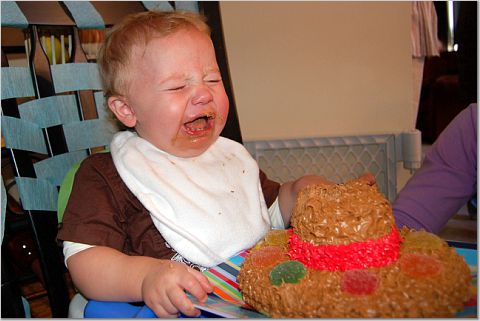 I was right, I don't like it!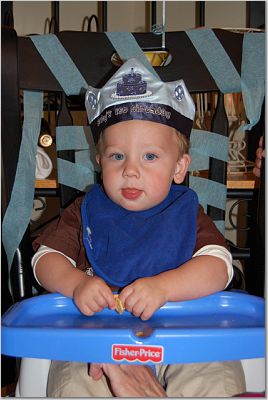 Now I'm happy, I've got my crackers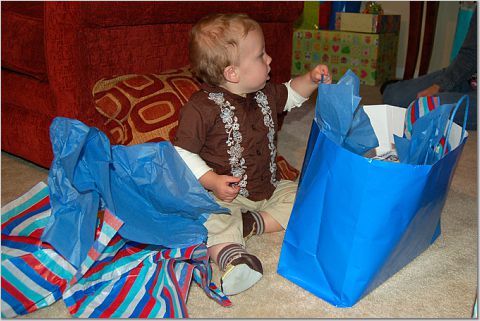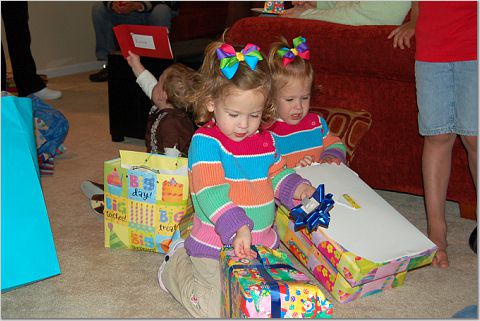 Opening presents with a little help from P&E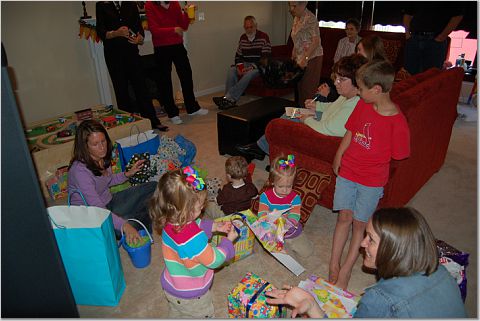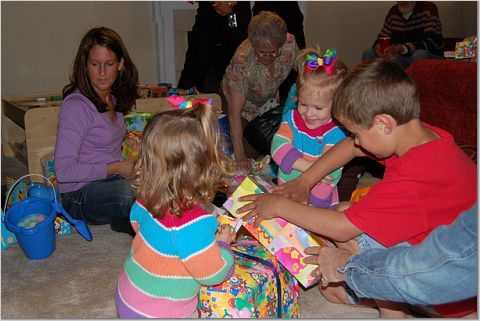 It's a group effort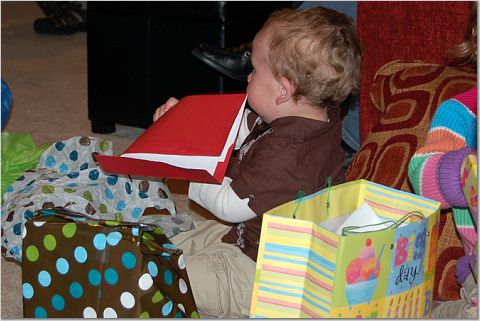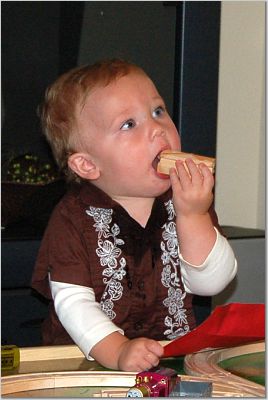 Luca is more interested in his cards and trains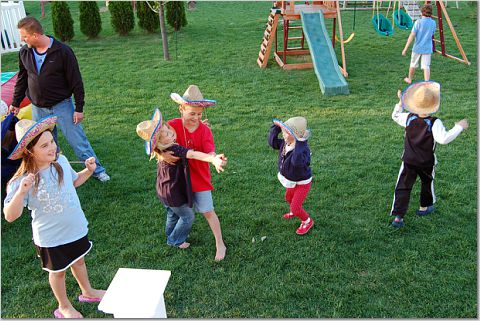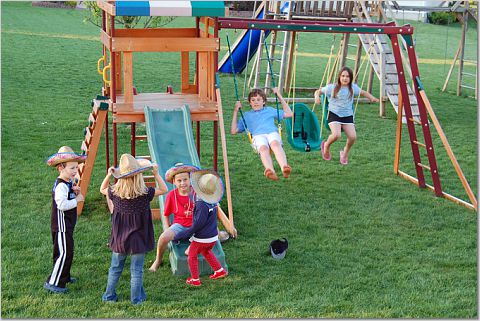 Some of the kids in their Mexican sombreros
May 6
Pics in the yard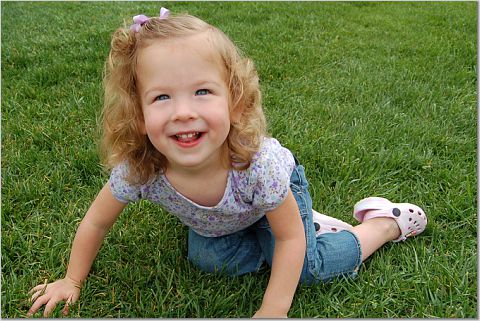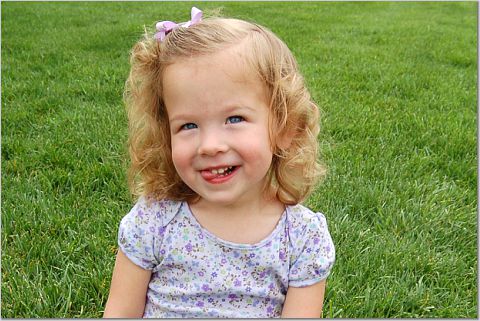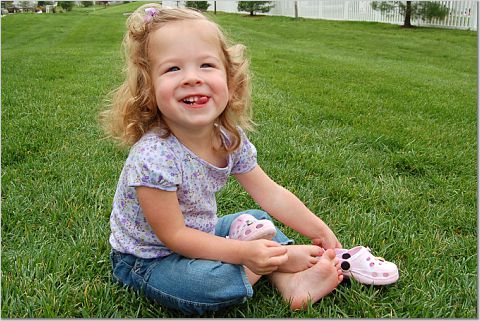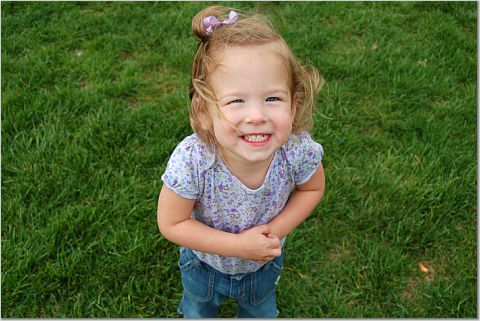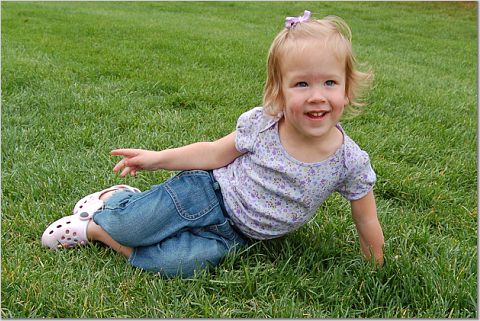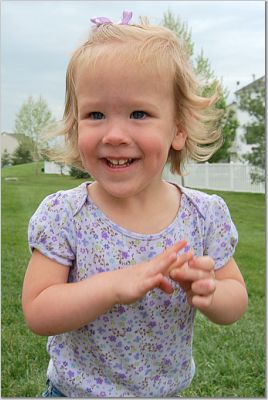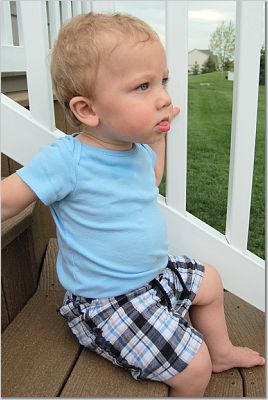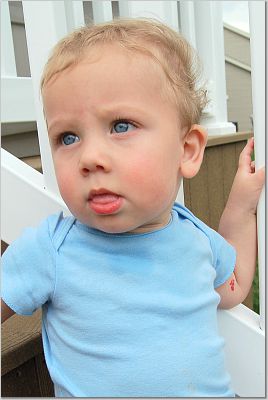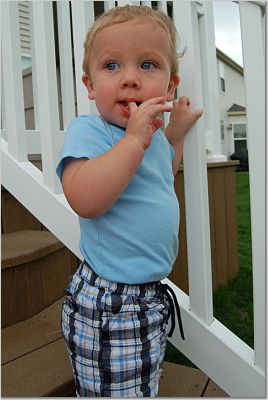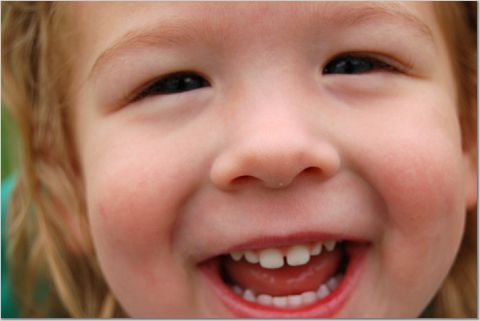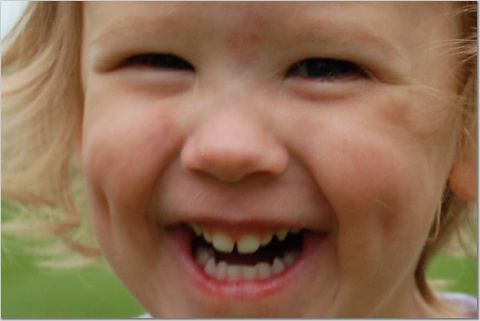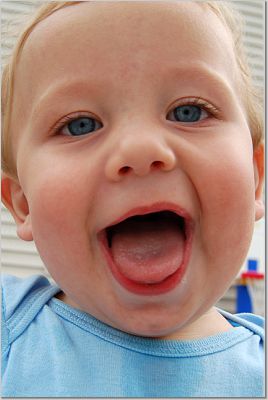 May 12
Trip to the Zoo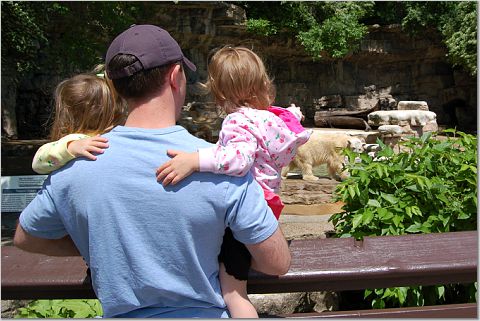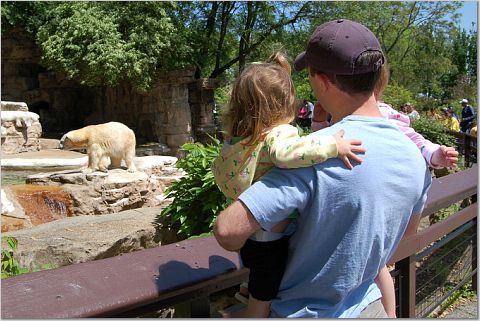 Daddy and the girls looking at the polar bear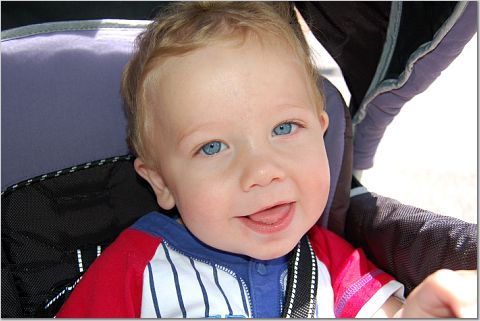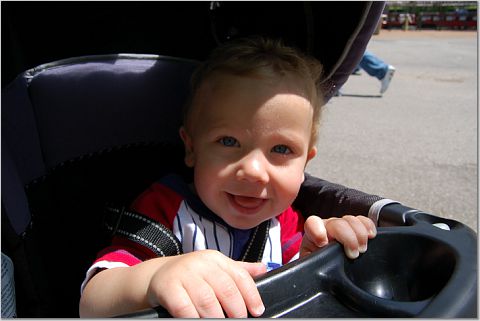 Luca just chillin' in his stroller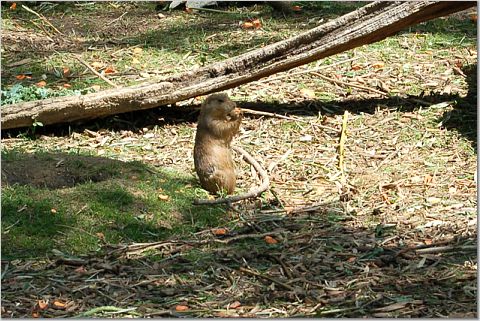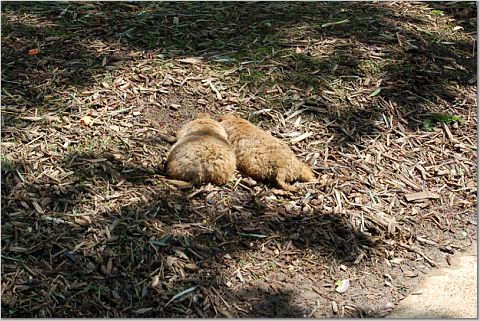 Cute little prairie dogs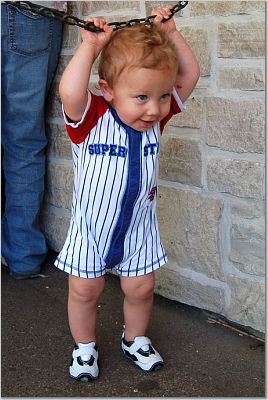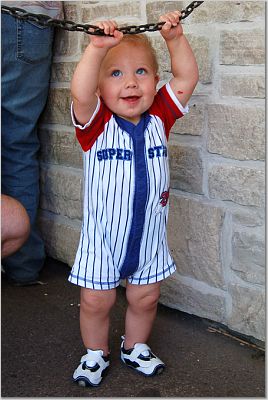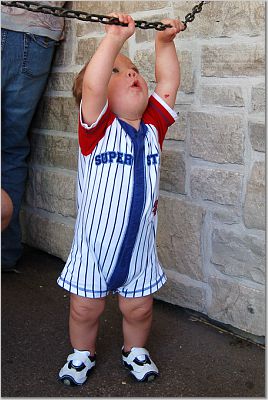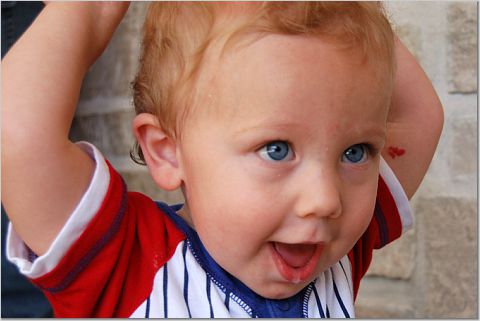 Luca waitin' for the train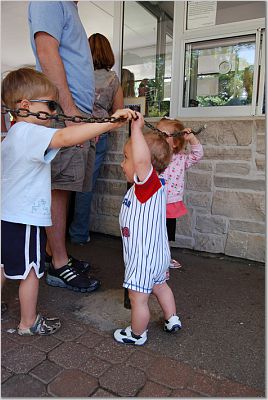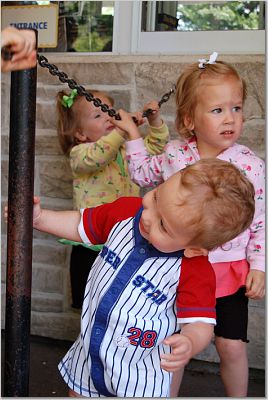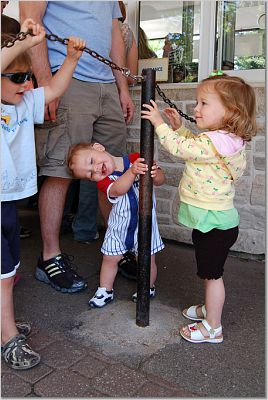 Luca made a friend to play peek-a-boo with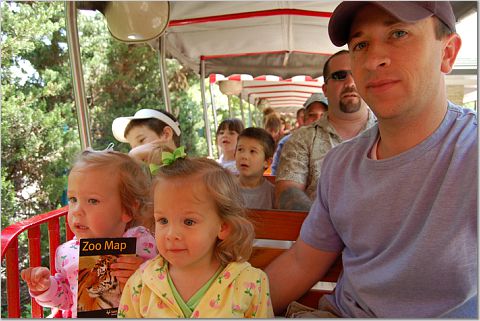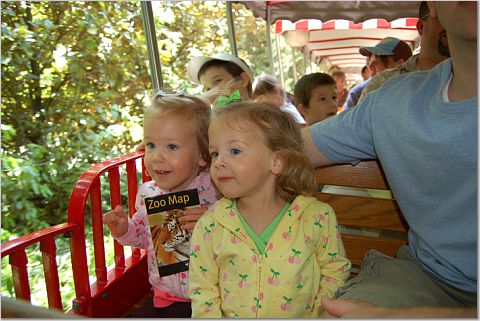 On the train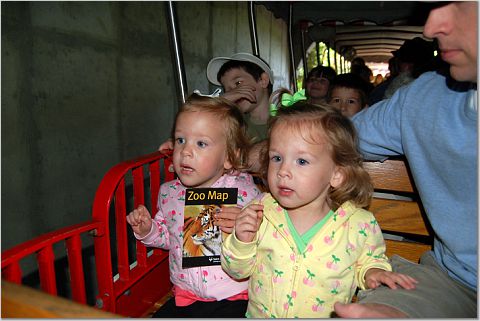 Not too sure about the dark tunnel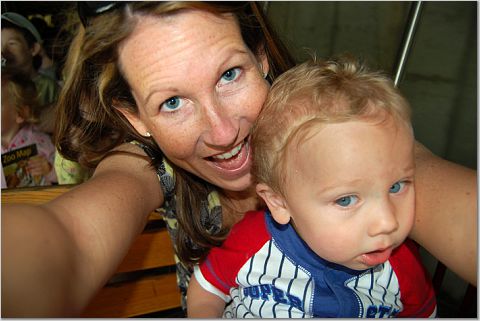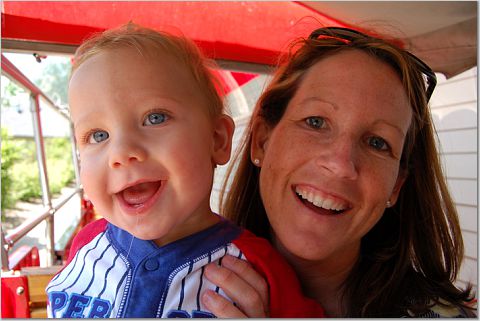 Mommy and Luca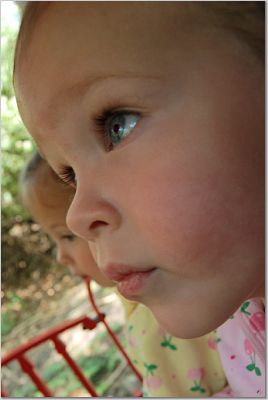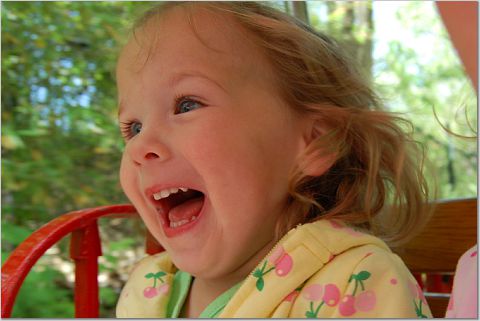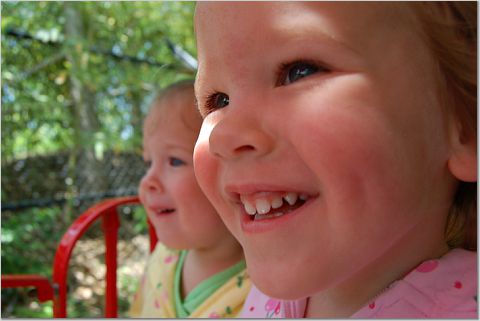 Daddy took some "creative" shots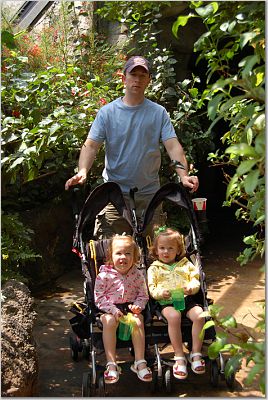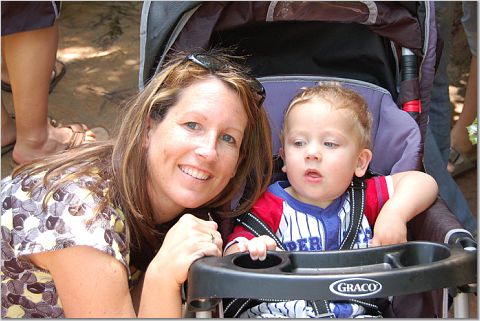 In the butterfly house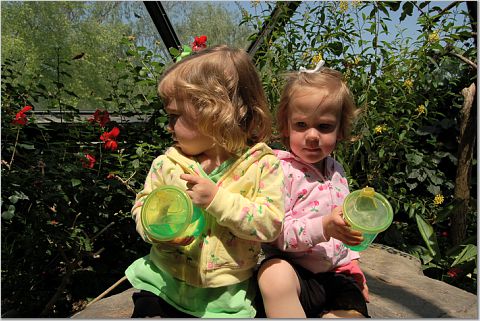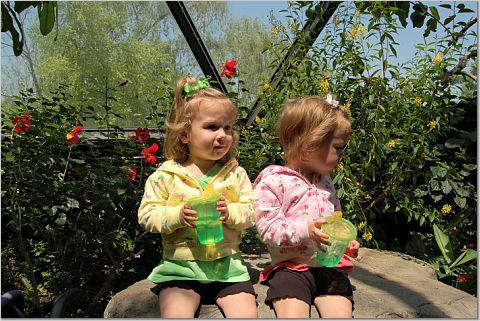 They're both on the look-out for "bugs"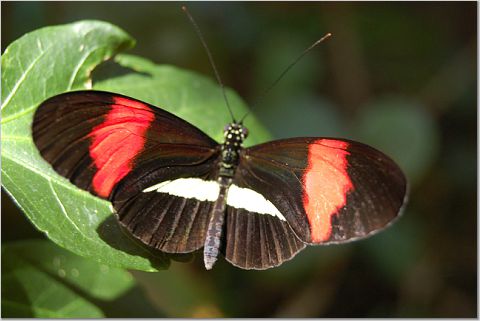 Pretty flower...pretty butterfly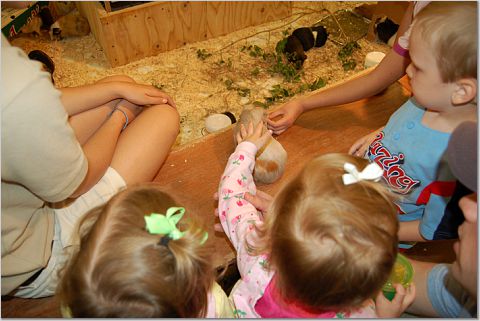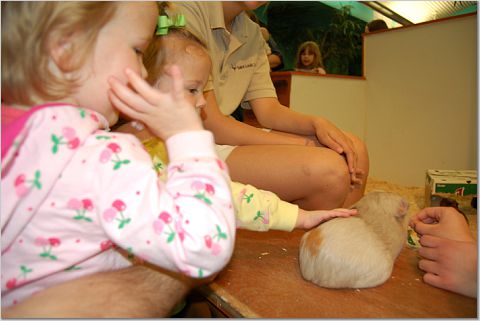 Petting the guinea pig in the children's zoo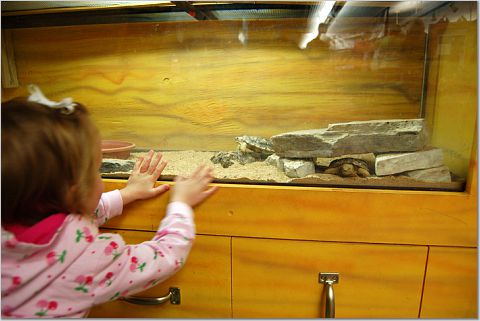 Perry looking at the turtles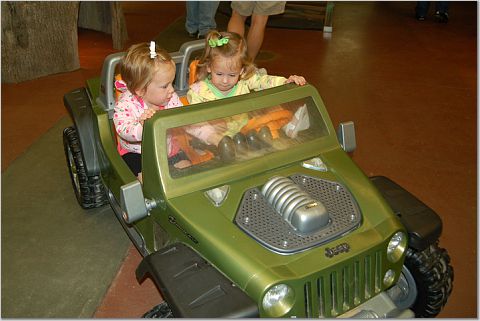 P&E driving the jeep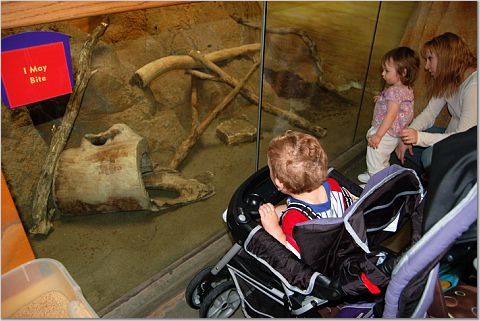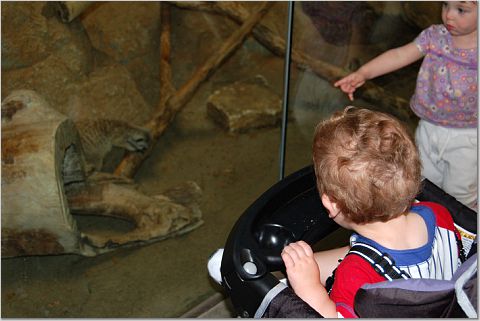 Luca looking at meerkats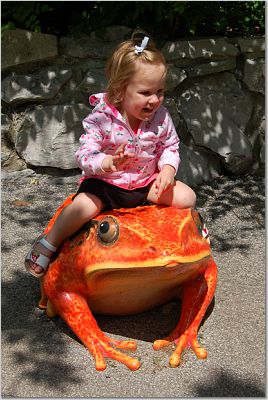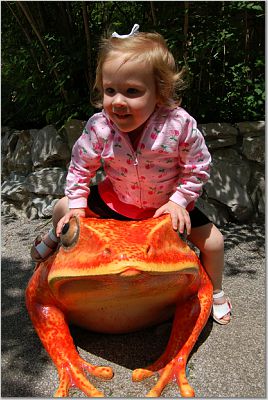 Perry on the orange frog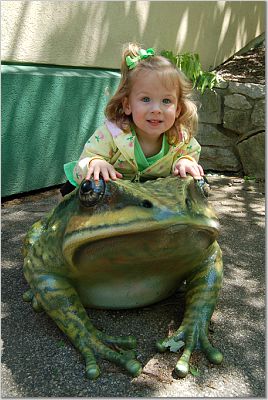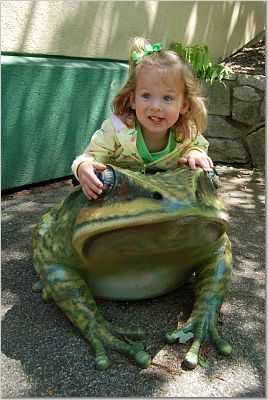 Ella on the green frog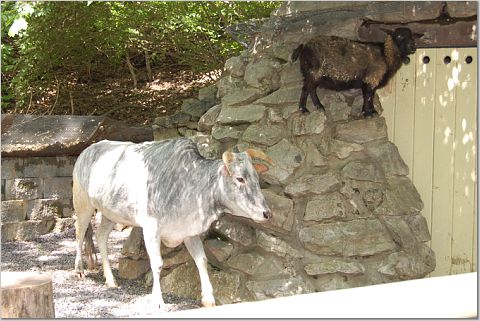 Cow and sheep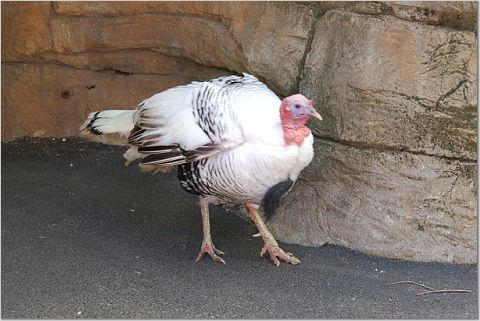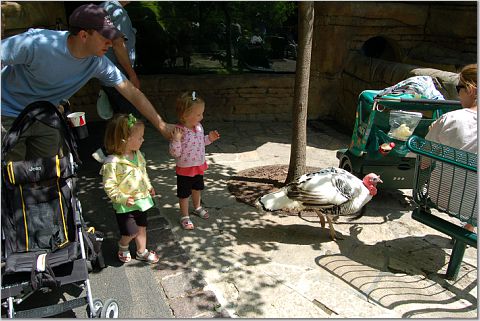 Loose turkey walking around...Daddy holding P&E back from the turkey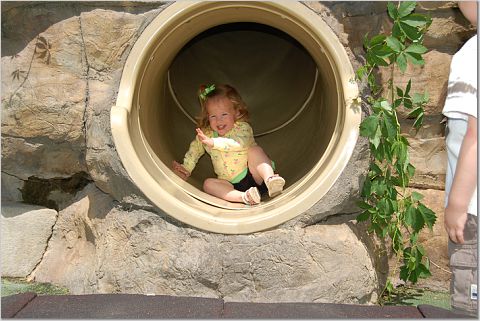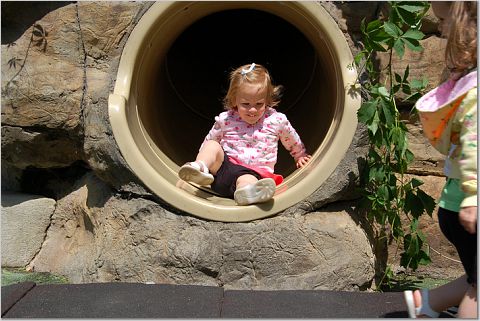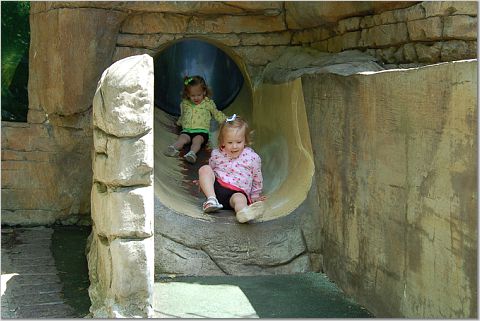 Slide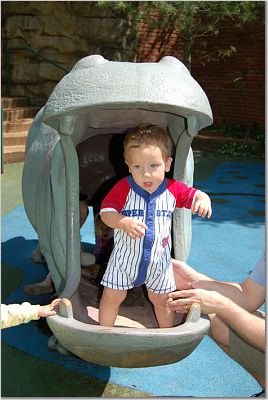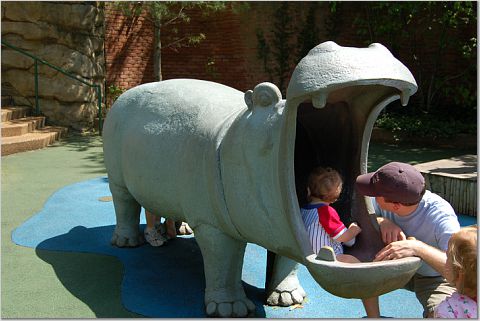 Luca in the hippo's mouth...What else is in here?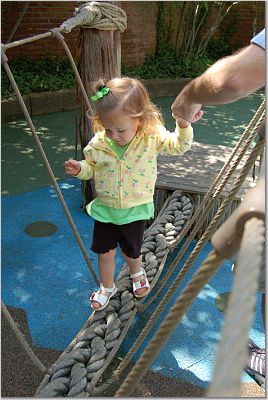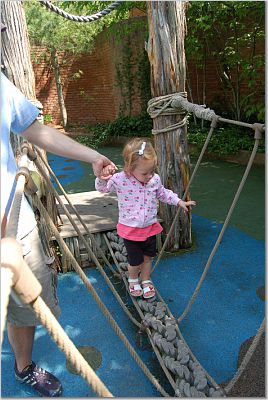 Rope walkers
May 13
Luca's 1 year appointment
Length: 32.5 inches (97th%ile)
Weight: 24 pounds 4 ounces (75th%ile)
May 31
Gluten Free Festival at Tilles Park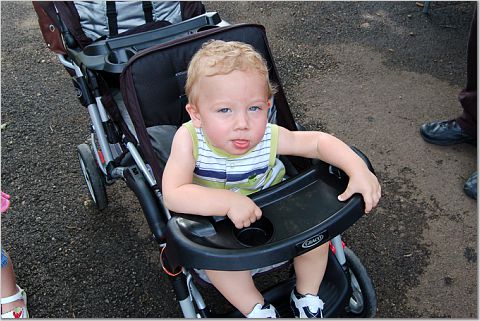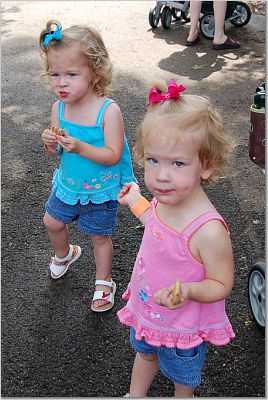 Trying some GF cookies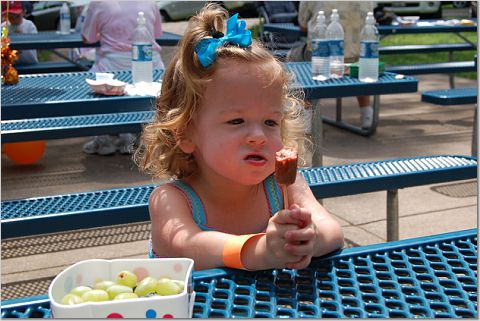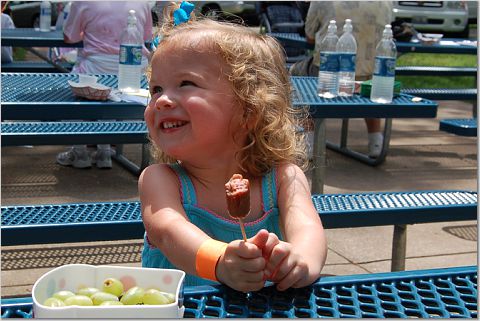 Ella and her hot dog on a stick
Perry with her hot dog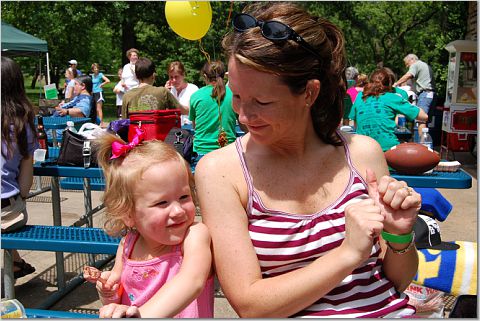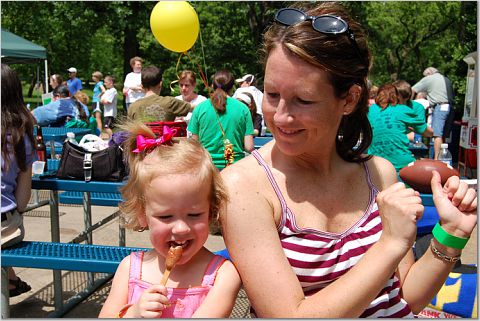 Mommy and Perry dancing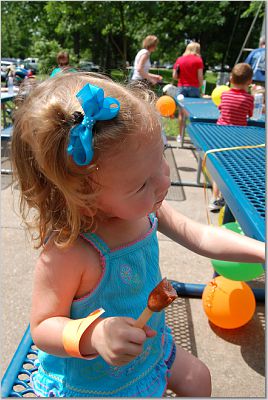 Ella dancing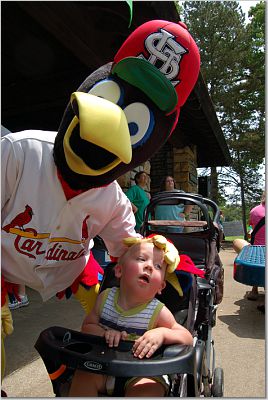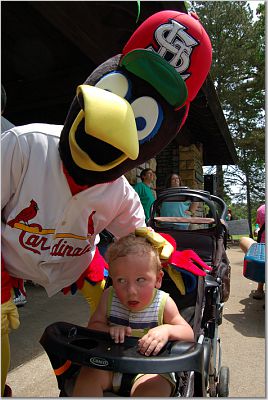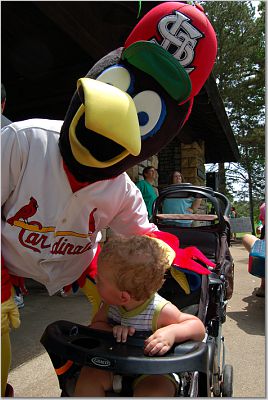 Luca and Fredbird
(Luca is wondering what the heck has its hand on his head)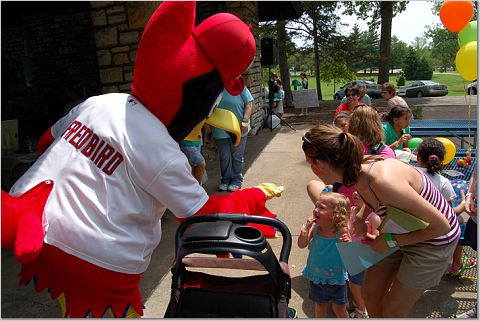 Perry and Ella were scared of Fredbird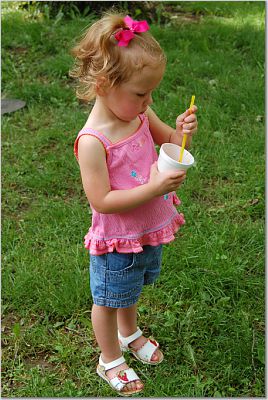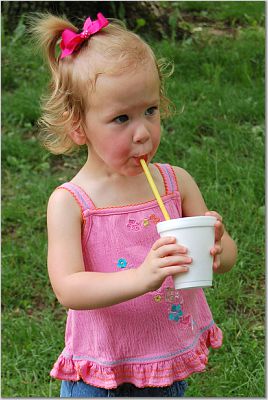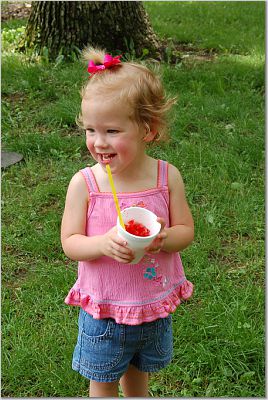 Perry with her sno-cone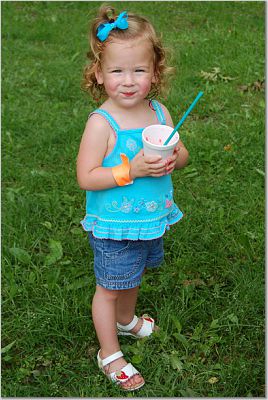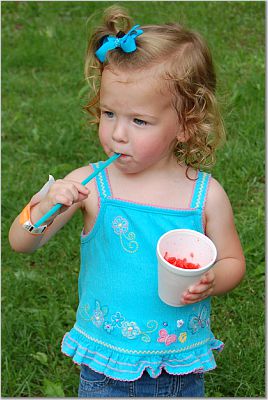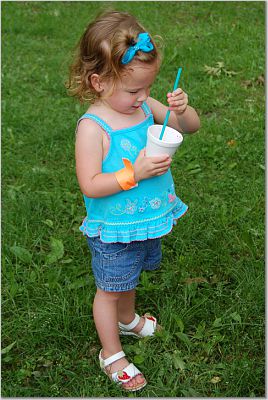 Ella and her sno-cone
Mmmm, good!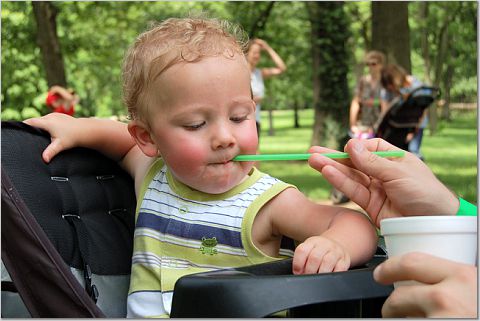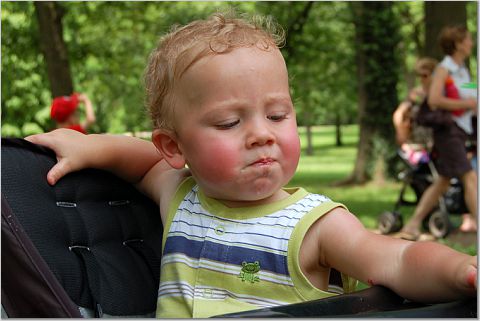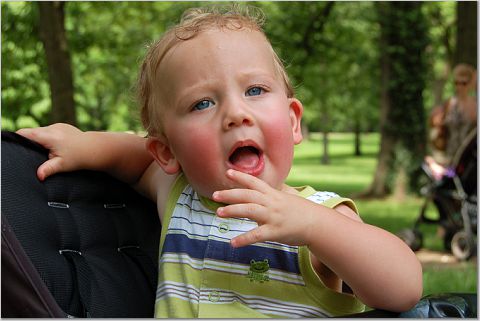 Luca says "brain freeze!!"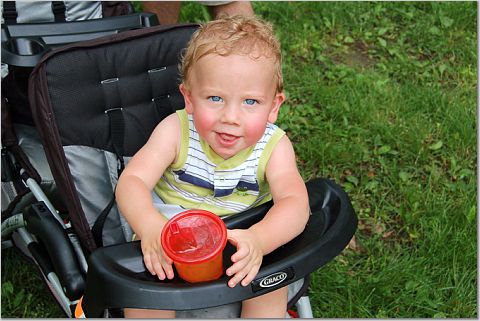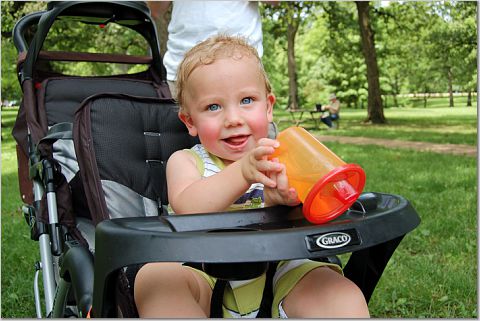 Being silly with the sippy cup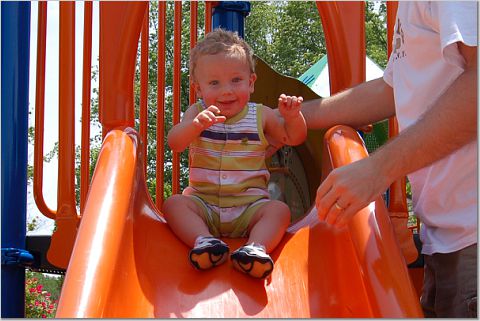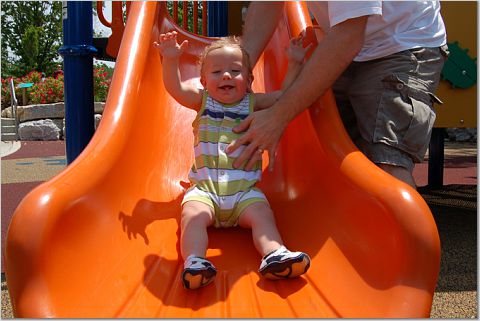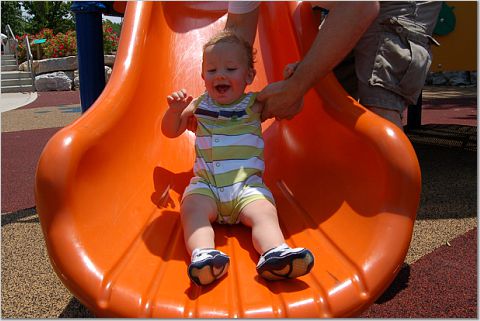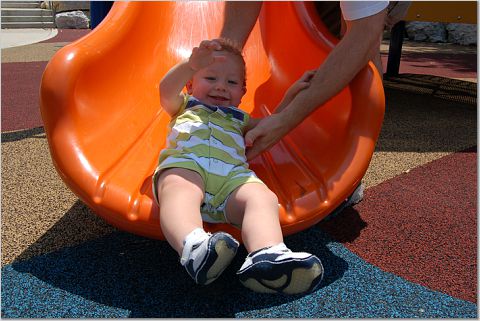 Luca LOVED the slide!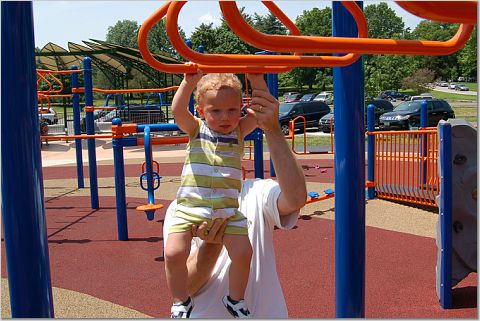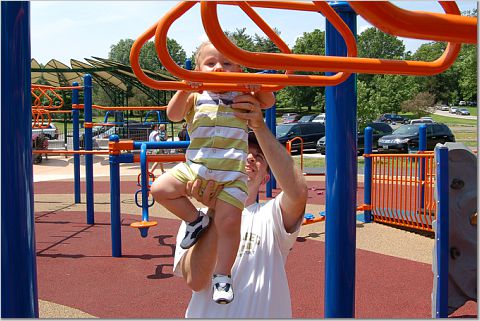 Doing the monkey bars and some chin ups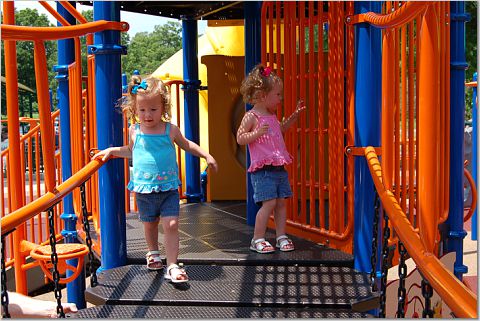 Perry and Ella
♥ Back to Archives ♥