Happy 3rd Birthday to Perry and Ella!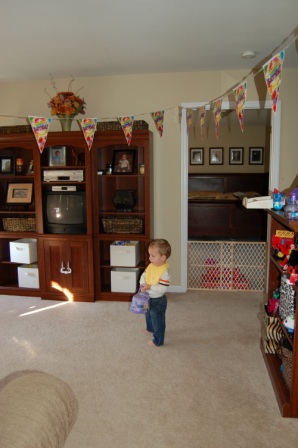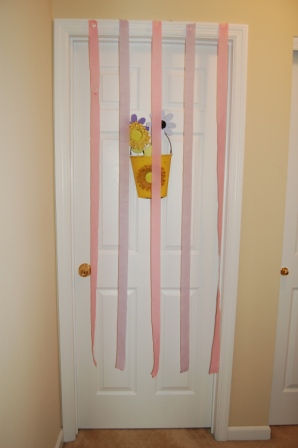 Luca likes the decorations!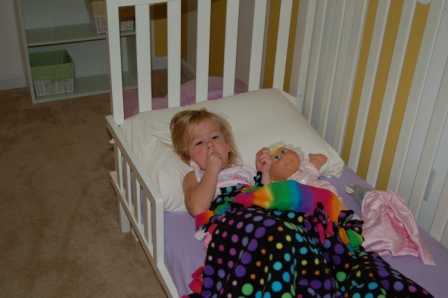 Happy birthday sleepy heads!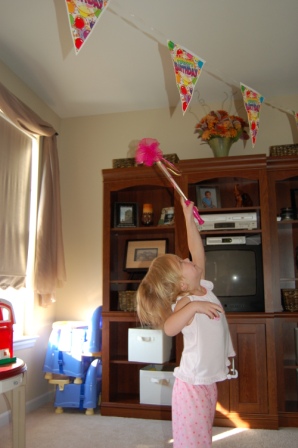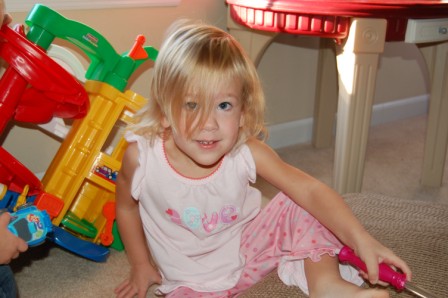 Perry trying to touch the decorations with her wand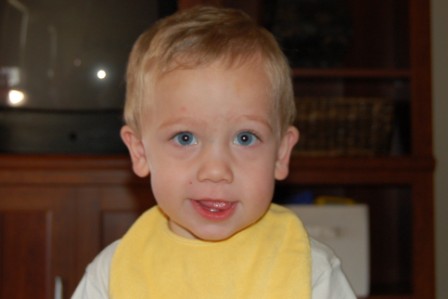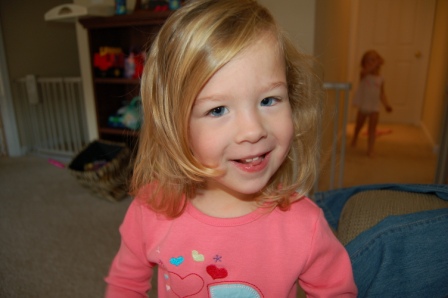 Close ups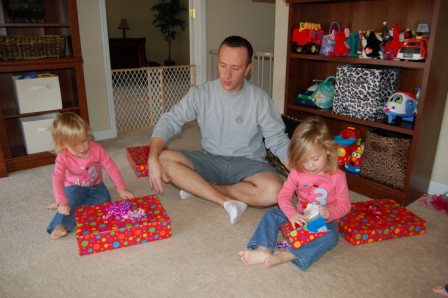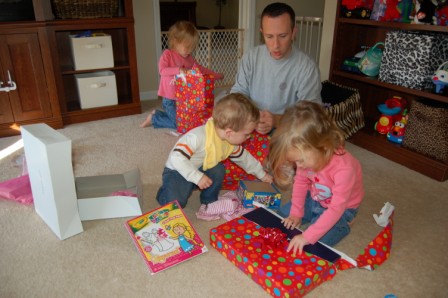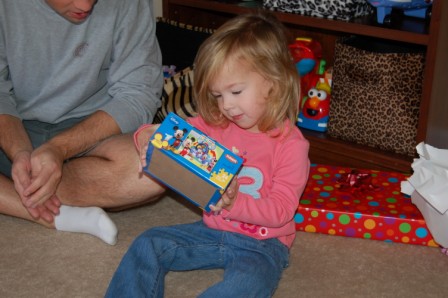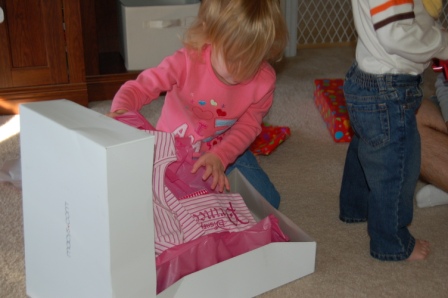 Opening presents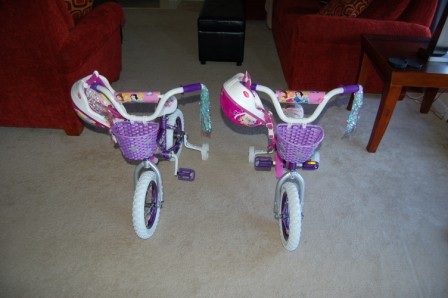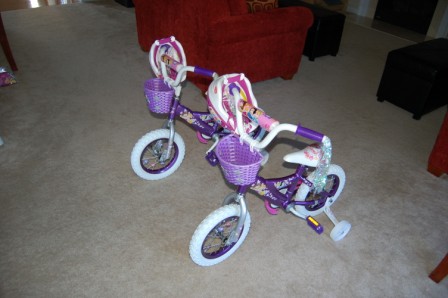 PRINCESS BIKES!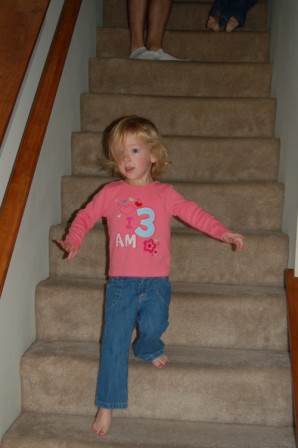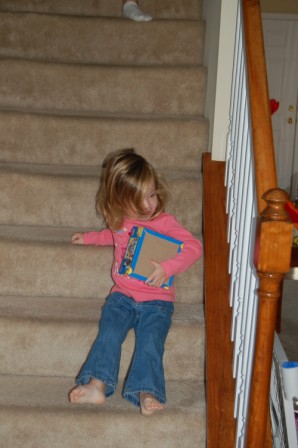 YAY, BIKES!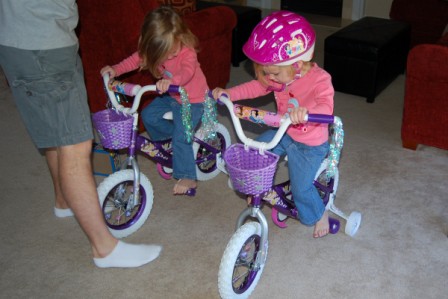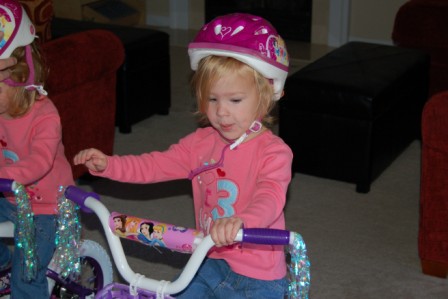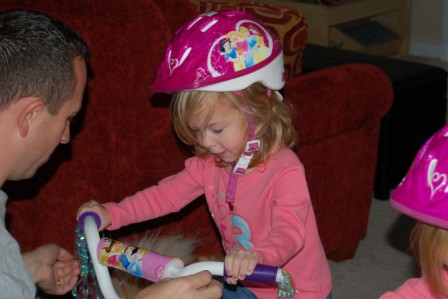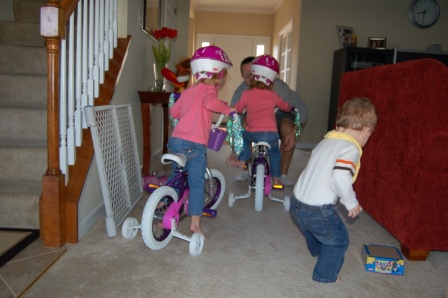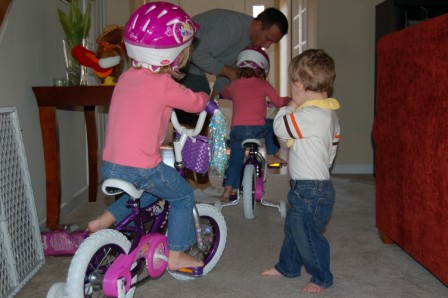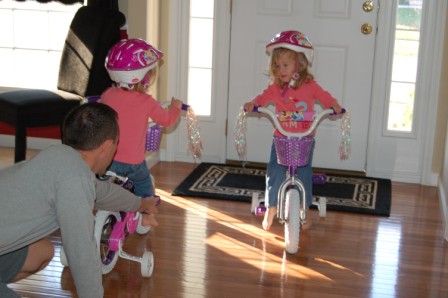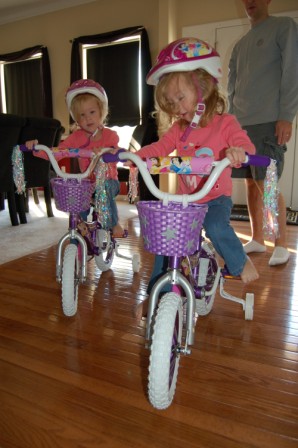 Gonna take awhile to figure out the pedals
Trip to the zoo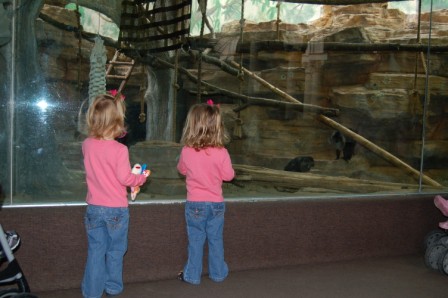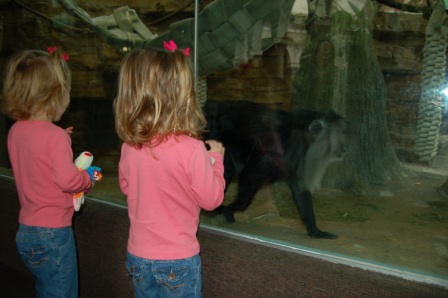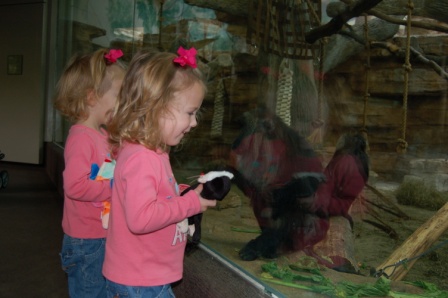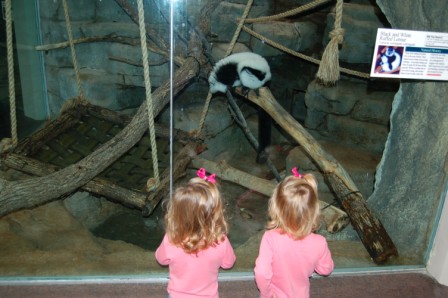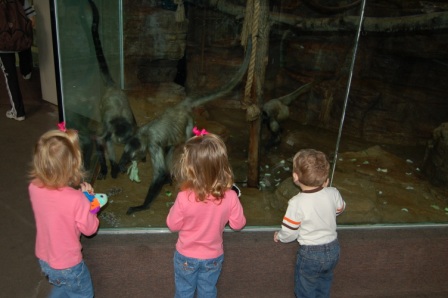 Monkeys!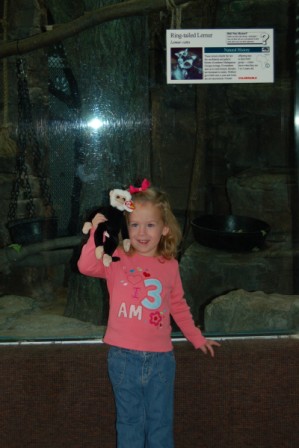 Ella and her monkey with the monkeys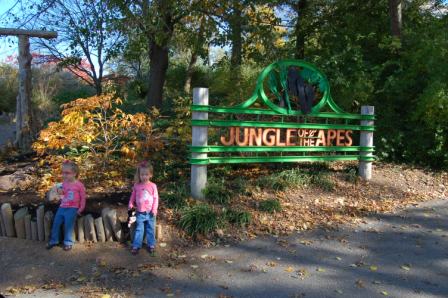 Jungle of the Apes...still not open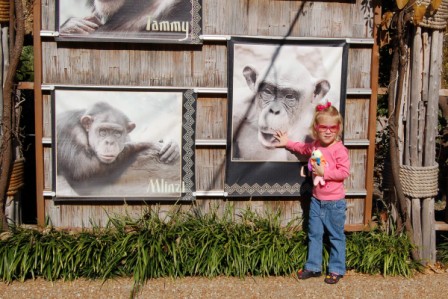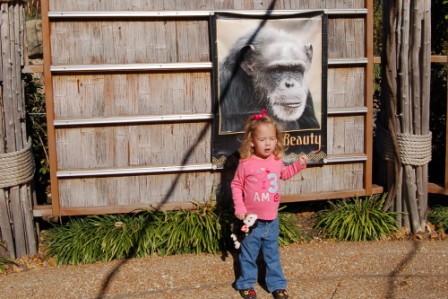 Standing by the "monkey" pictures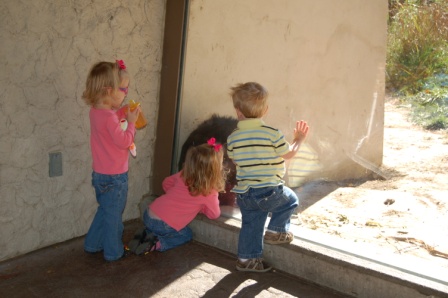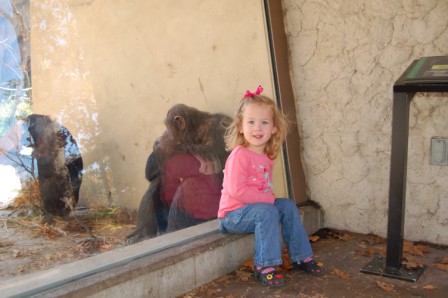 Chimps...or orangutans...I can never tell the difference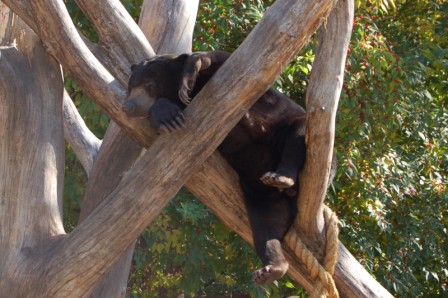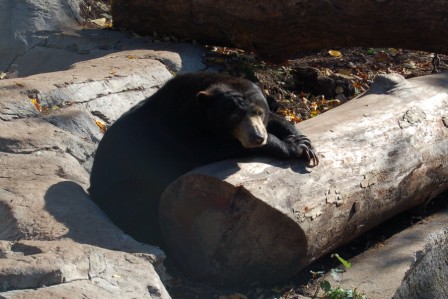 Bears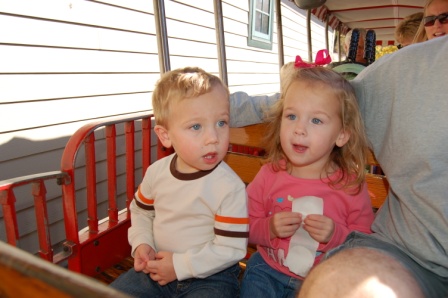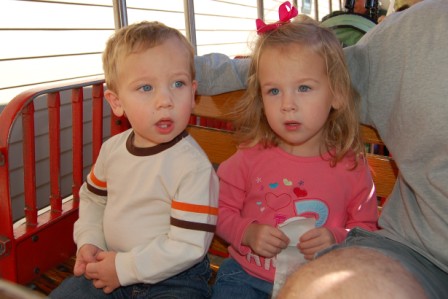 They about look the same size, don't they?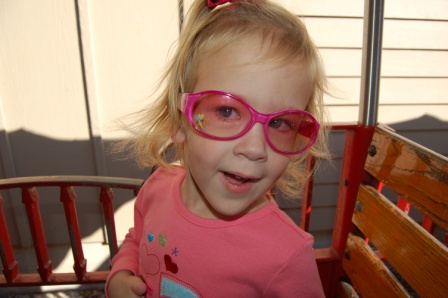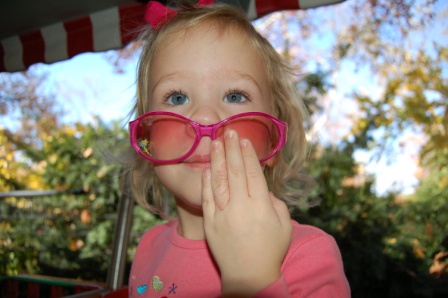 Pear Bear being silly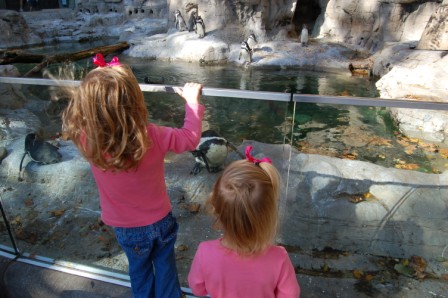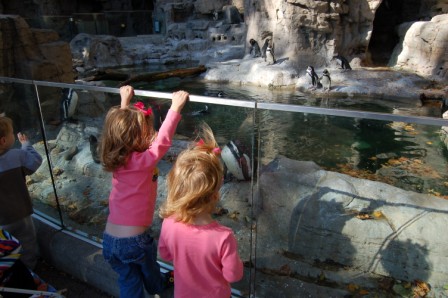 Penguins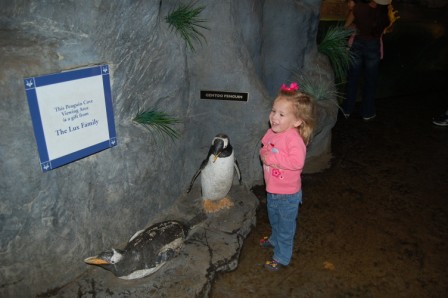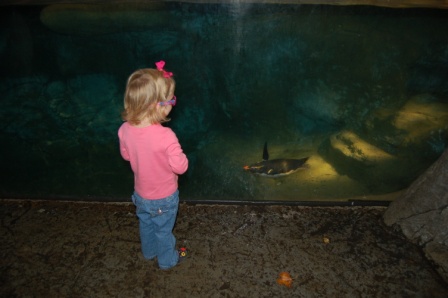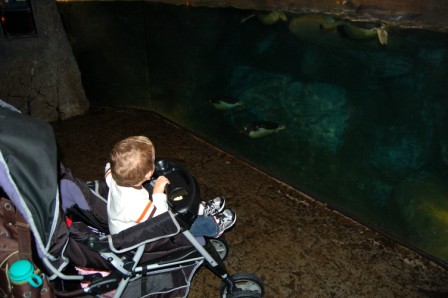 It was cold, but they got a kick out of the penguins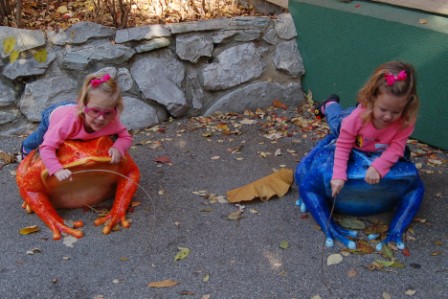 P&E on the frogs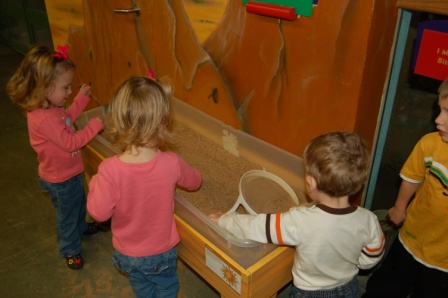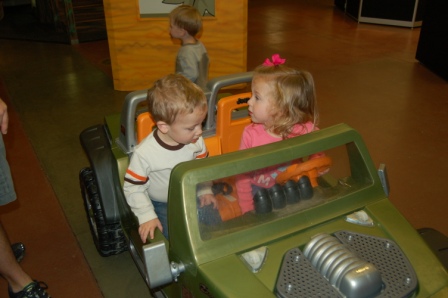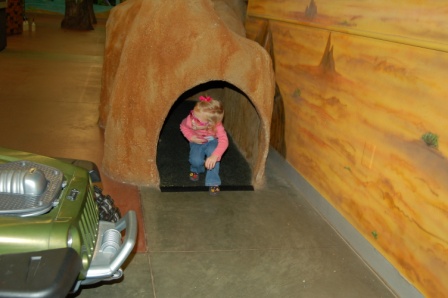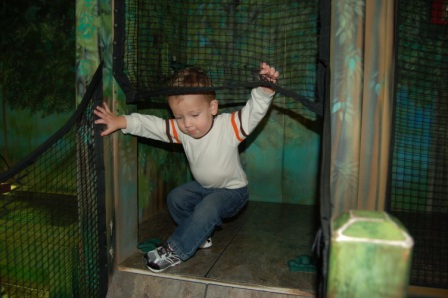 Playing in the children's zoo area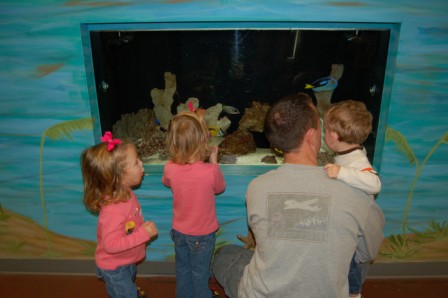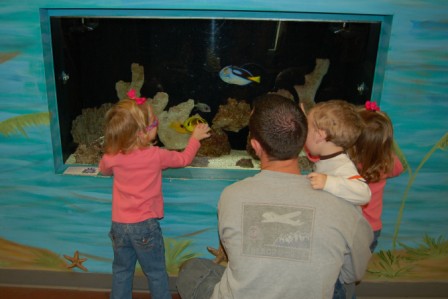 Fishies!
(We saw a Dorie fish...from Nemo)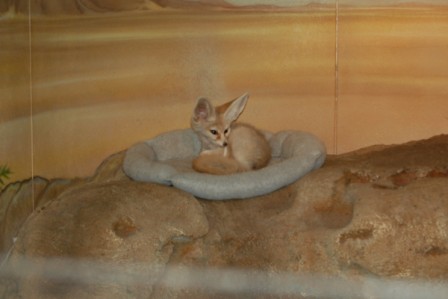 I thought this little fox kind of looked like Riesy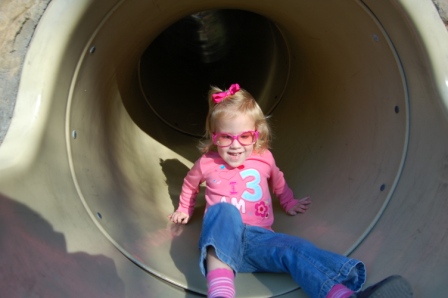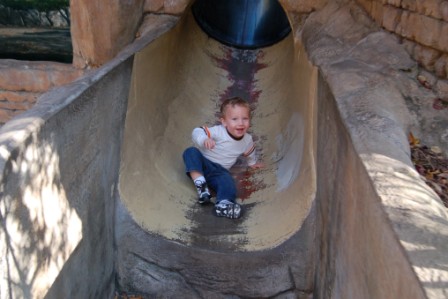 Slides!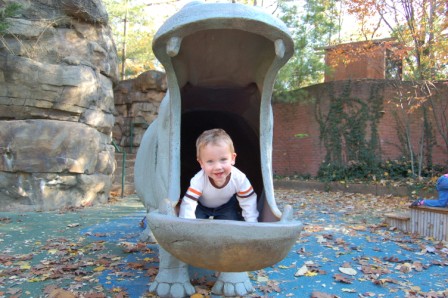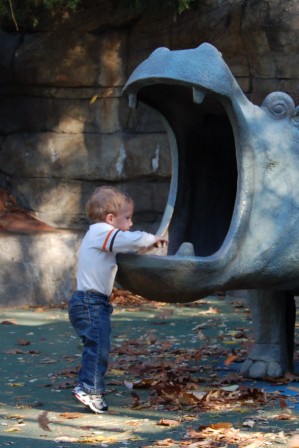 Luca and the hippo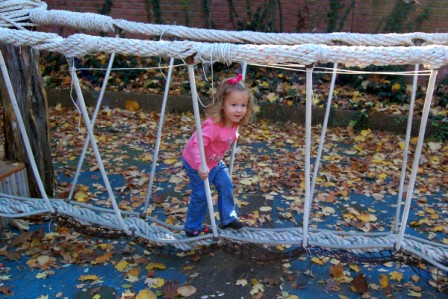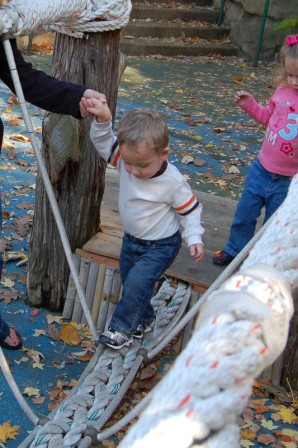 Rope walking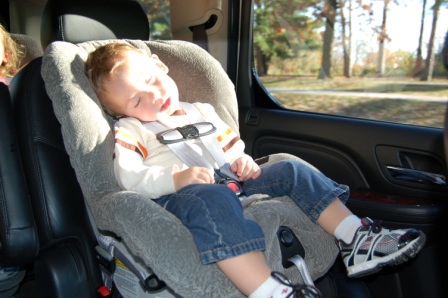 Sleepy Luca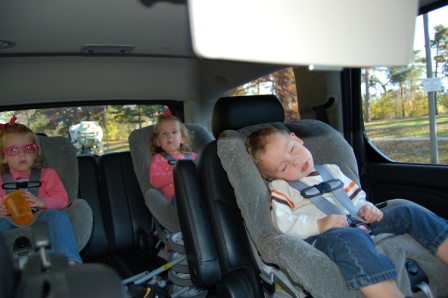 Our new spread out seating arrangement
(P&E ride in the 3rd row and Luca in the 2nd)
Visiting baby Noel in the hospital, he was born on 11/5 too!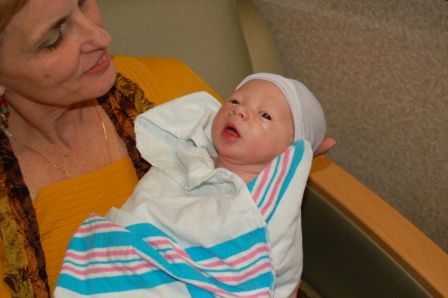 Noel with Grandma Velazquez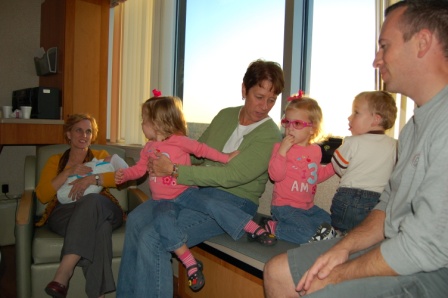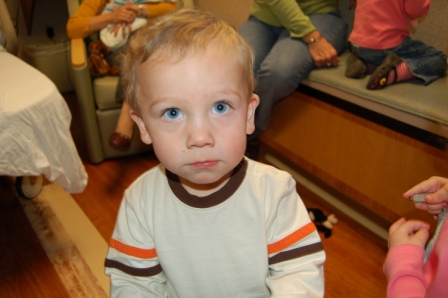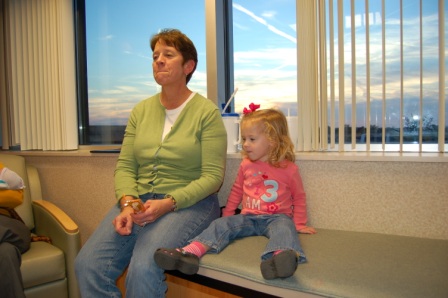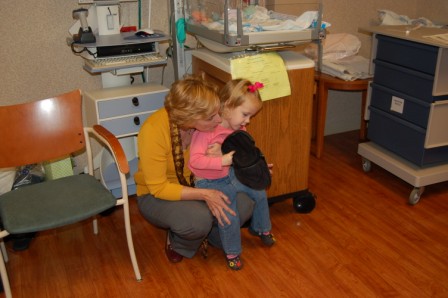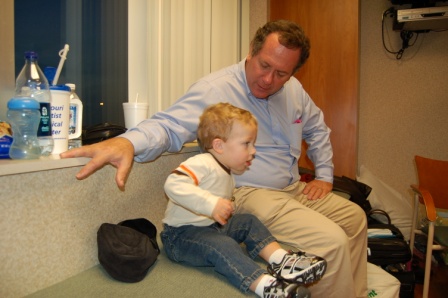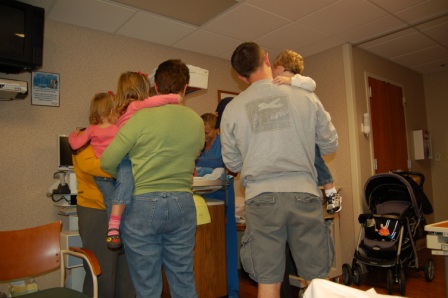 Watching the bath process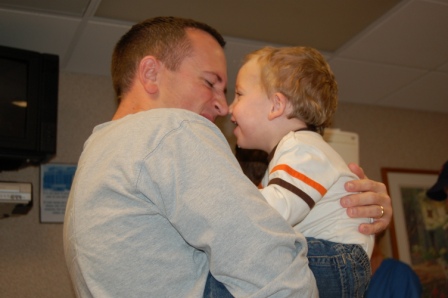 Luca and Daddy doing Eskimo kisses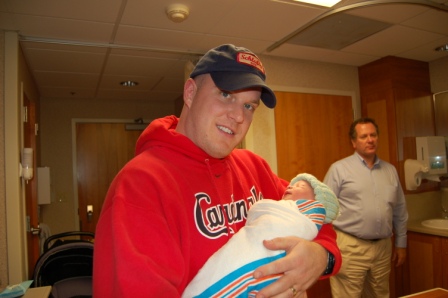 Proud parents, Julio and Angela!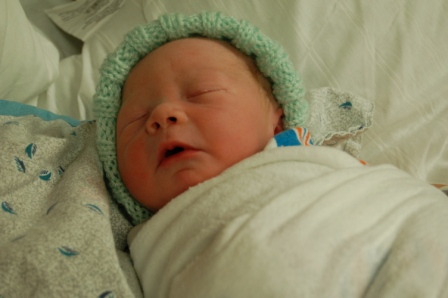 So sleepy after a bath!
November 14
Whittle Train Station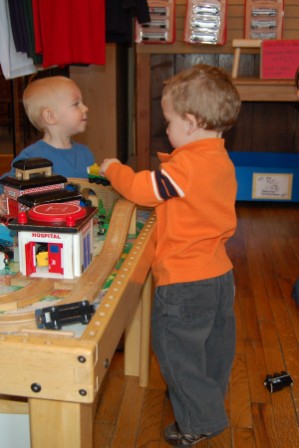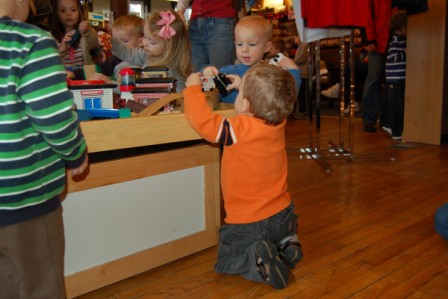 Luca was in heaven!!!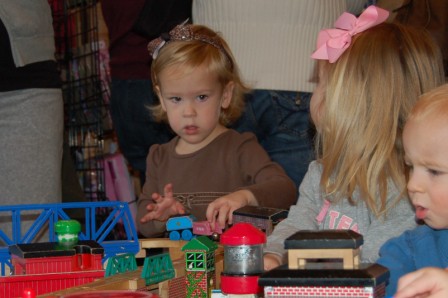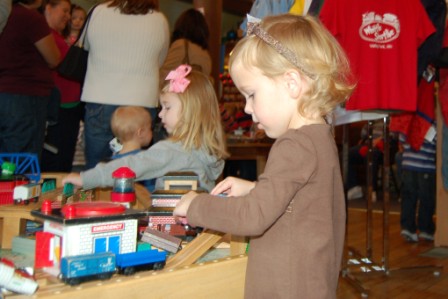 Perry loves playing trains too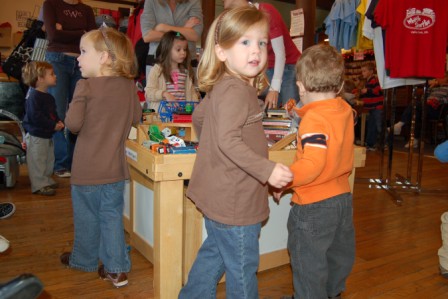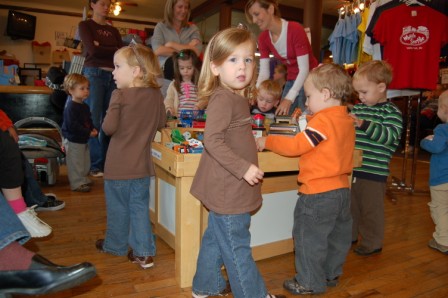 Ella was more interested in "helping" me take pictures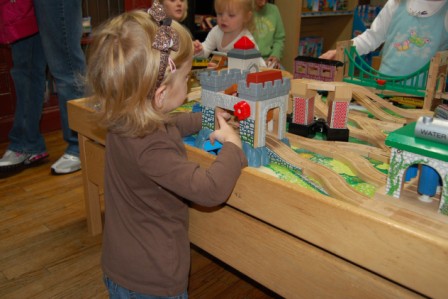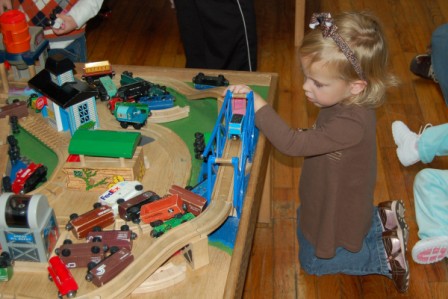 Perry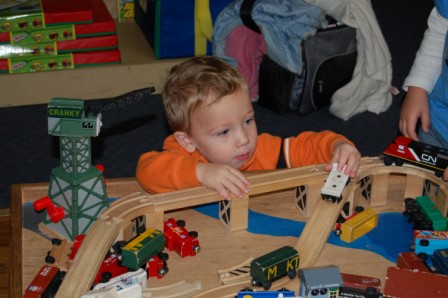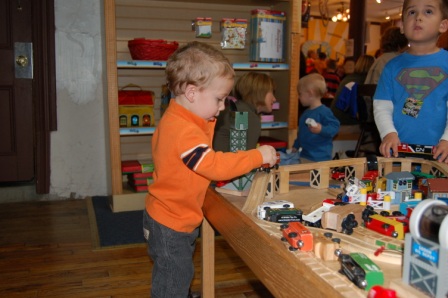 Luca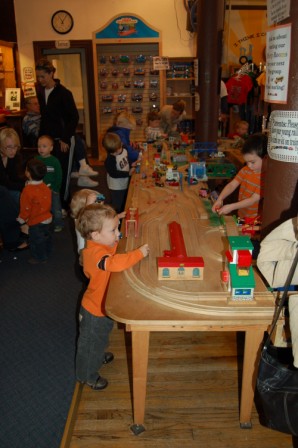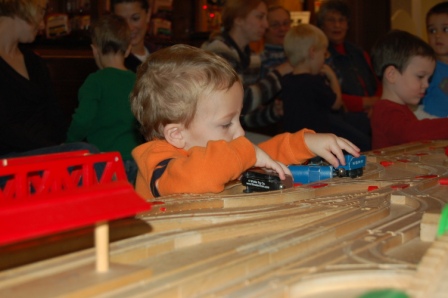 Luca playing at the BIG train table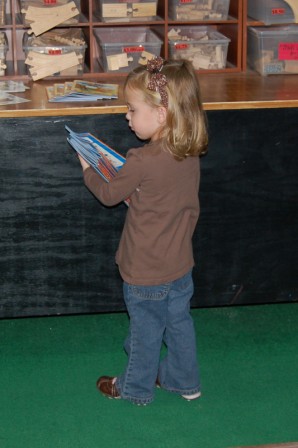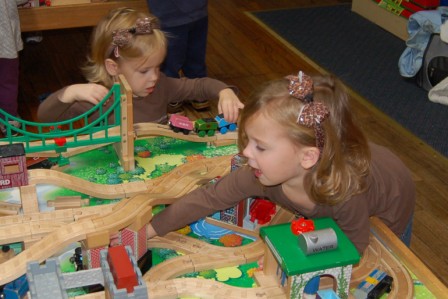 Ella got bored and went to rearrange the Thomas catalogs...both girls playing trains
November 15
Incredible Pizza Company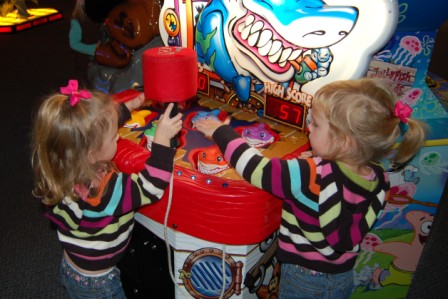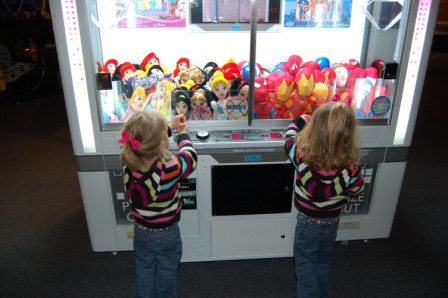 P&E playing some games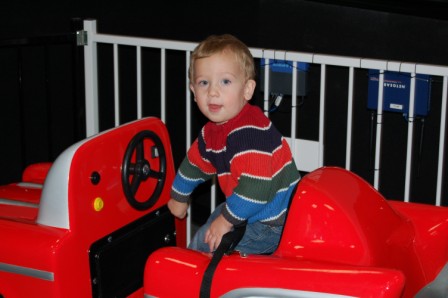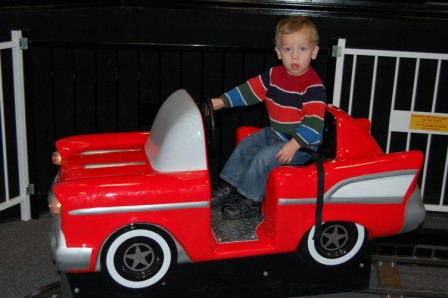 Luca ridin' around in his automobile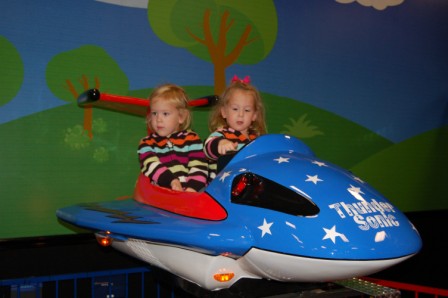 Leavin' on a jet plane...don't know when they'll be back again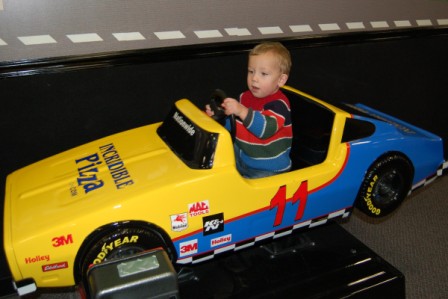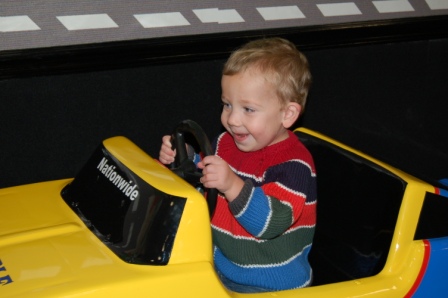 VROOOOOOOM!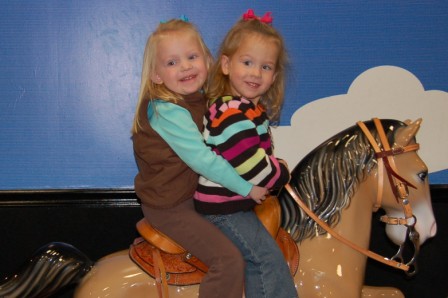 How many 3 year olds fit on a horse?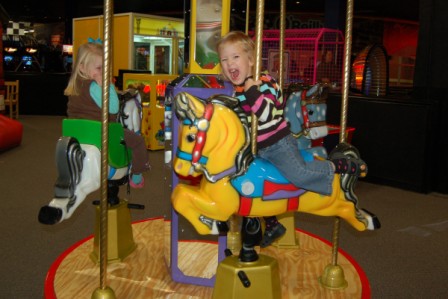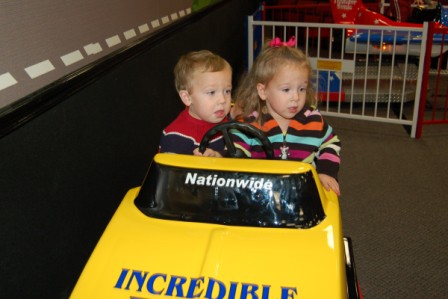 Perry on the carousel and Luca and Ella in the car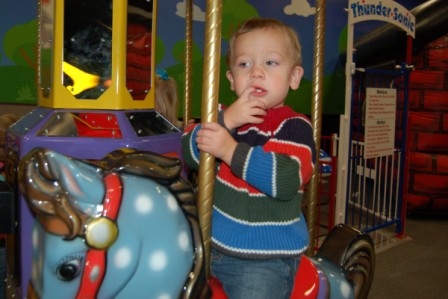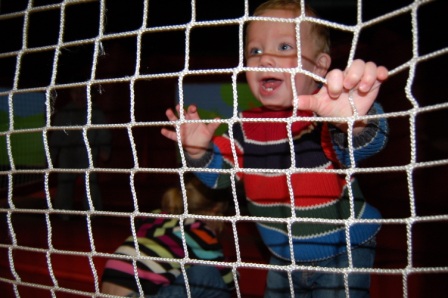 Luca in deep thought and having fun in the bouncy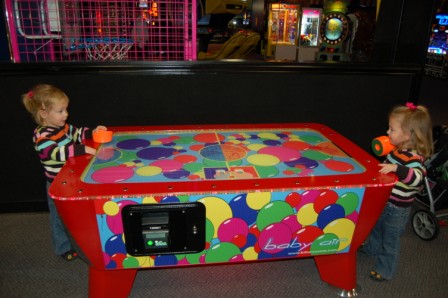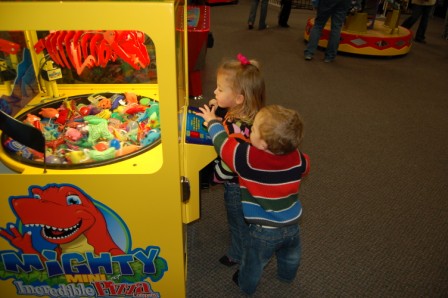 P&E playing air hockey...Luca "helping" Ella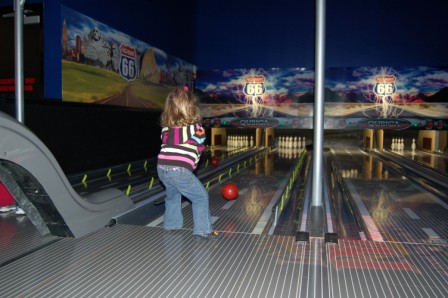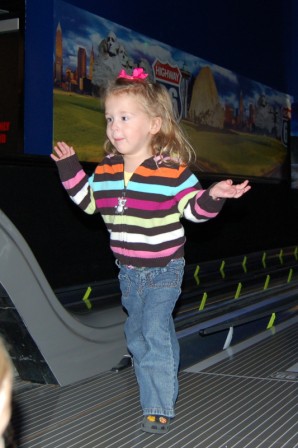 Ella bowling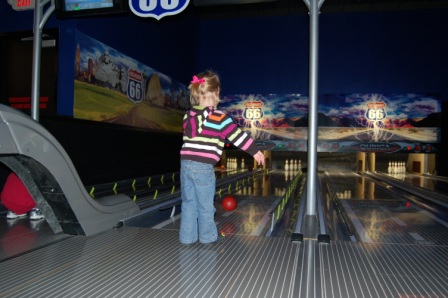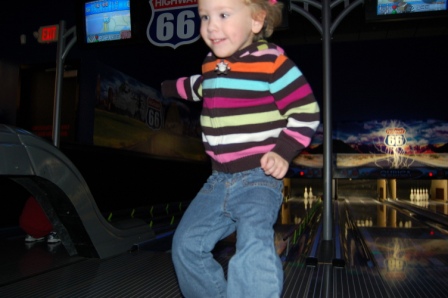 Perry bowling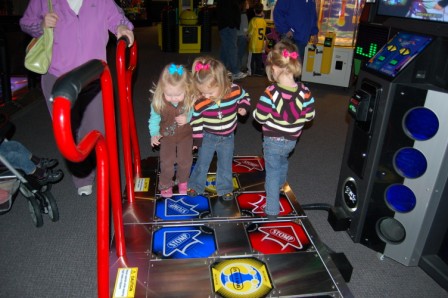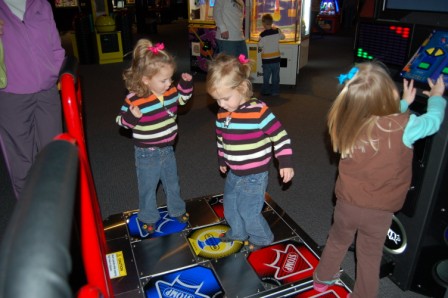 Dance Revolution
Visiting Aunt Angela and Uncle Julio's loft to see baby Noel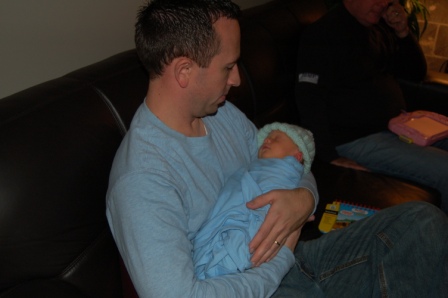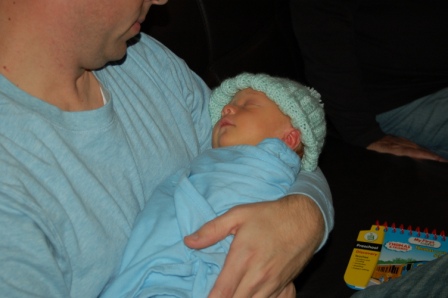 Dave holding Noel...all wrapped up like a tiny burrito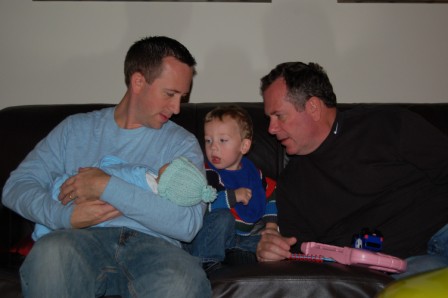 Luca checkin' the baby out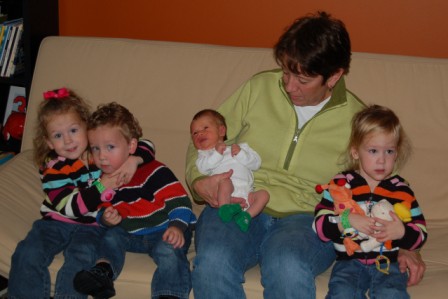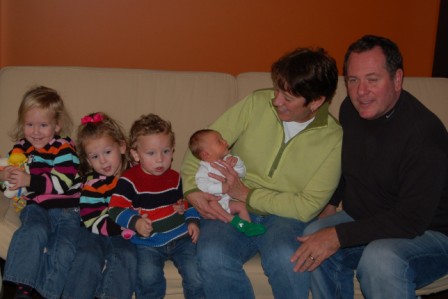 Trying to get a picture of all the grandkids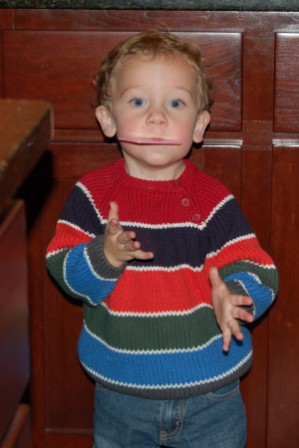 Luca with Uncle Julio and being silly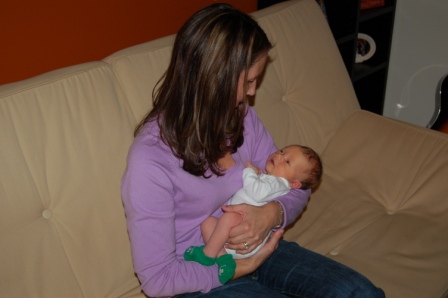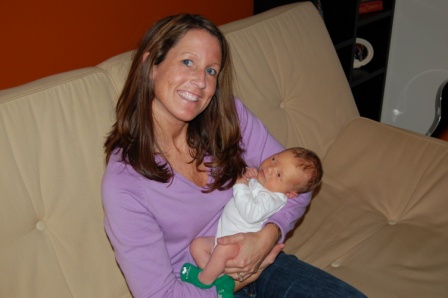 Amber with baby Noel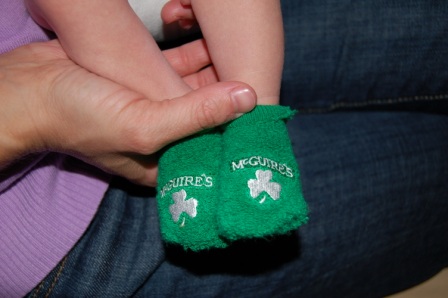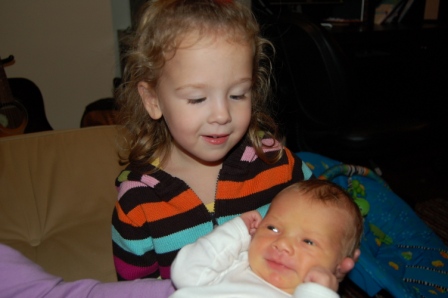 Little baby McGuire's booties...Ella checkin' out the baby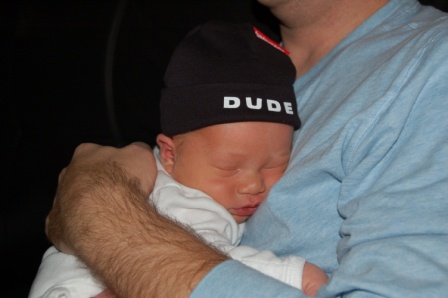 Cute little "DUDE" hat
November 23
Bast Thanksgiving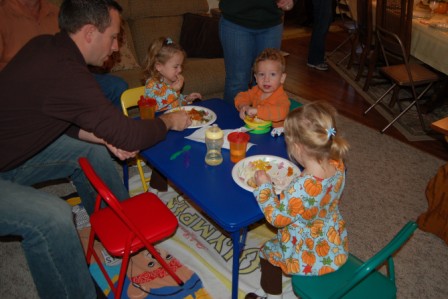 The kiddie table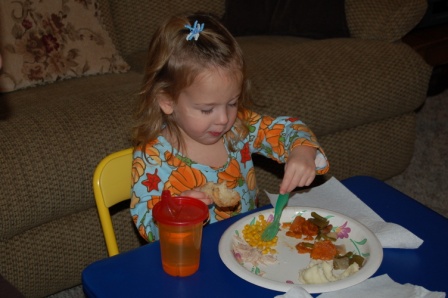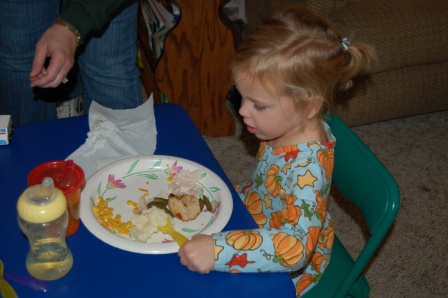 Mmmm, yummy food!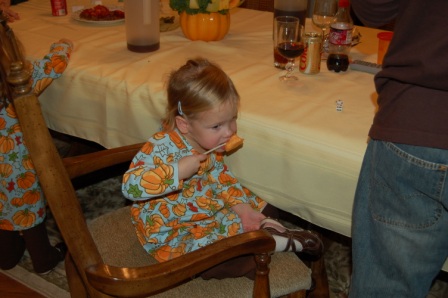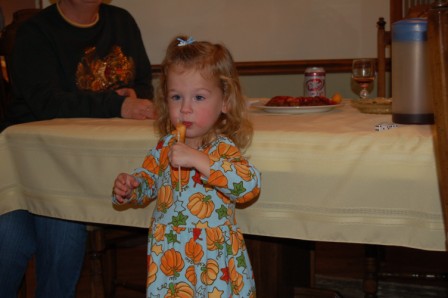 Fruit on a stick was a huge hit!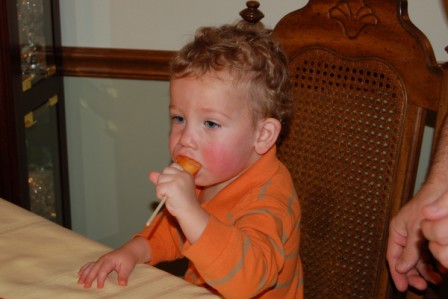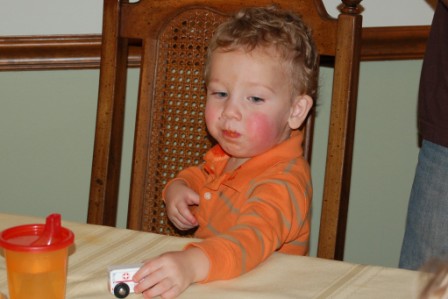 Luca LOVED it
November 25
Pictures at Kiddie Kandids
(they're blurry and mis-sized b/c I had to "borrow" them from the KK site)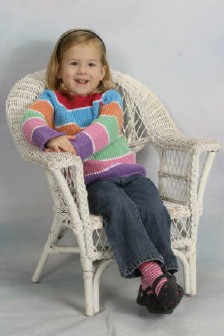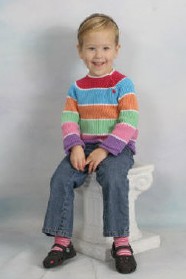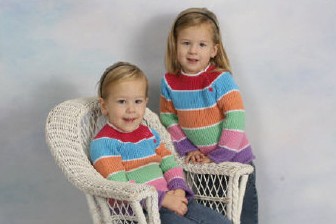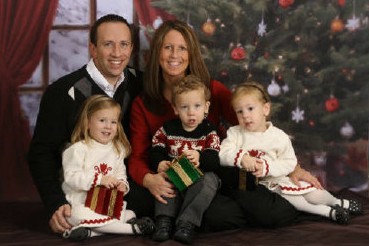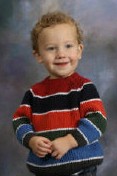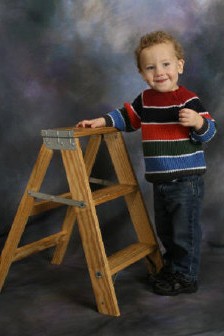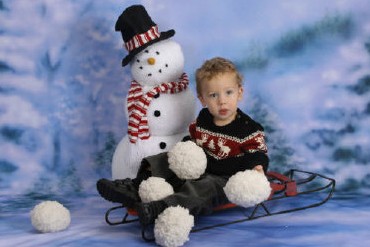 ♥ Back to Archives ♥