October 1
Perry and Ella's class field trip to the apple orchard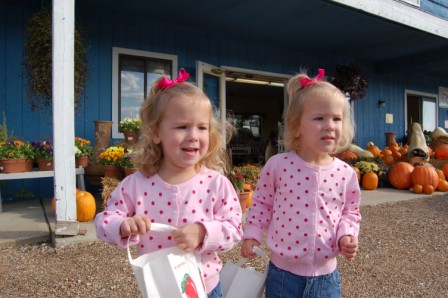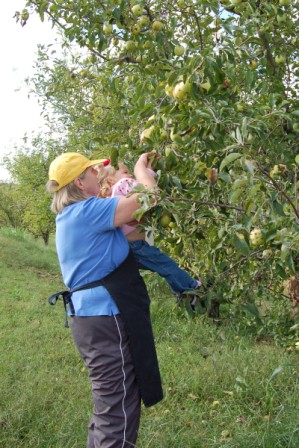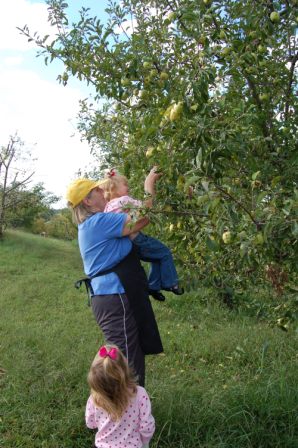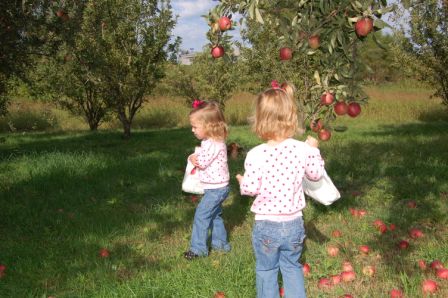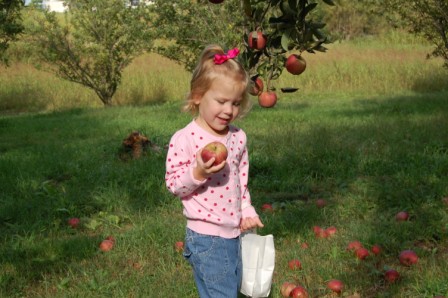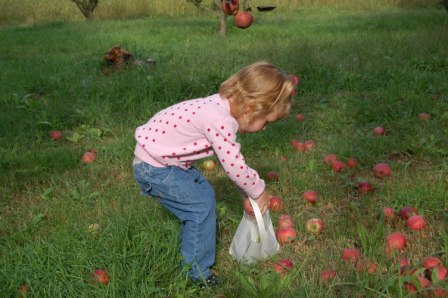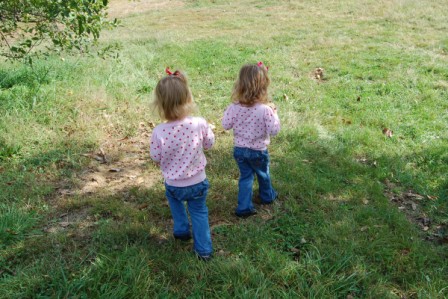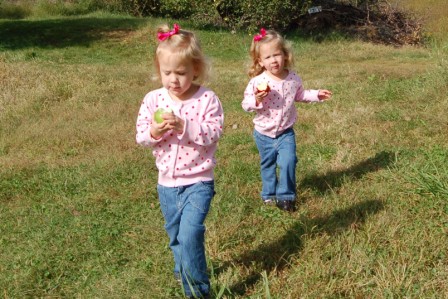 October 5
Rombach's Pumpkin Patch
We went with our friend Jamie, her daughter Bella, and her nephews Douglas and Tyree...that's SIX under FIVE!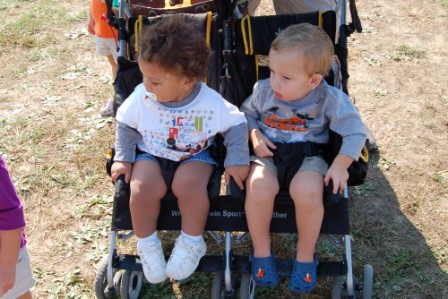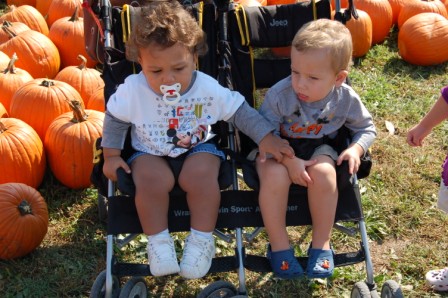 Tyree and Luca in the stroller
(Tyree just turned 1 in August and is bigger than Luca!)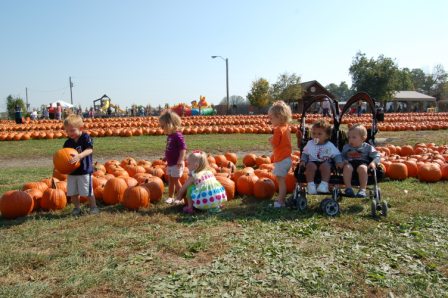 All the kiddos
(Douglas, Ella, Bella, Perry, Tyree, Luca)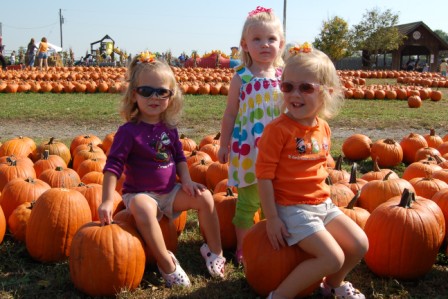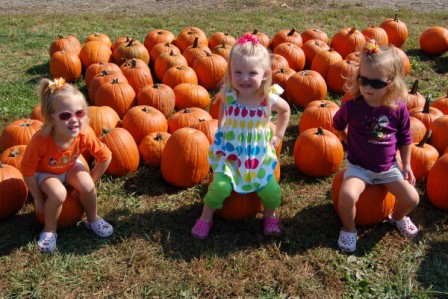 Ella, Bella, Perry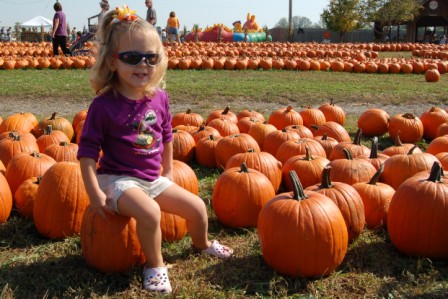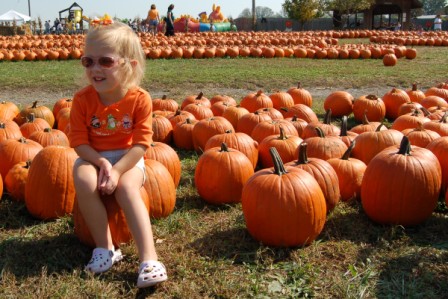 Ella and Perry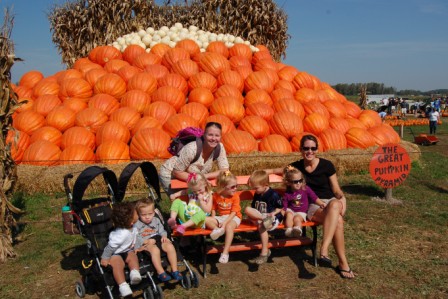 All the kiddos, Jamie, and me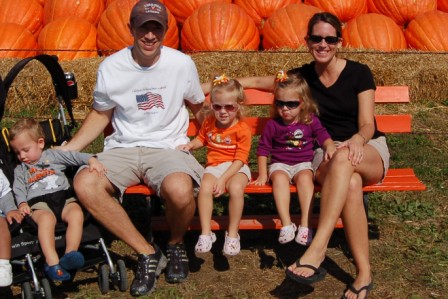 Our family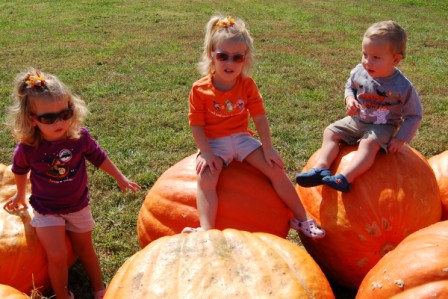 BIG pumpkins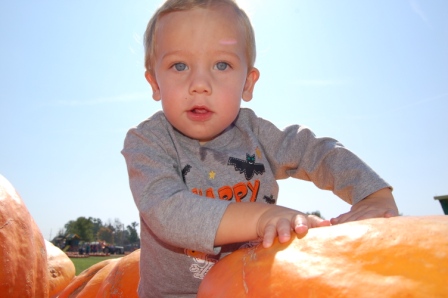 Who has the bluest eyes in all the land?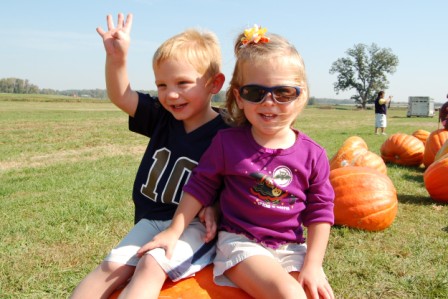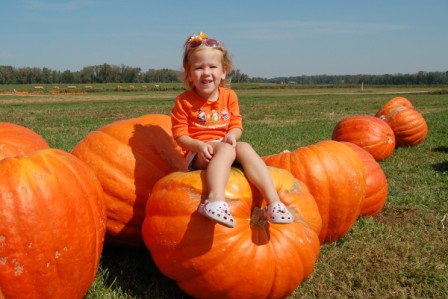 Douglas and Ella...Perry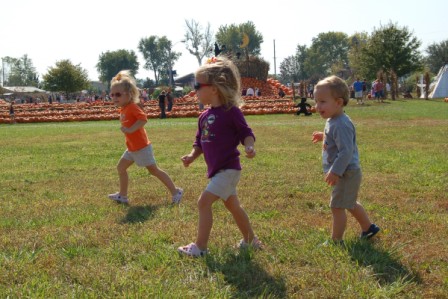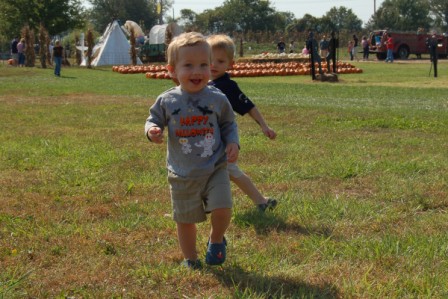 Running out some energy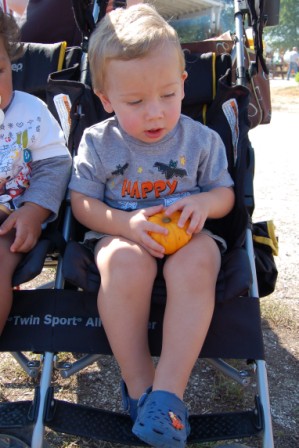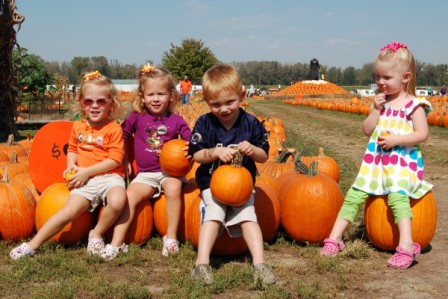 With our pumpkins
October 8
First French braids
(And no, we don't always wear these jammies)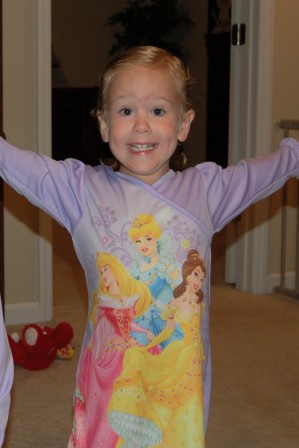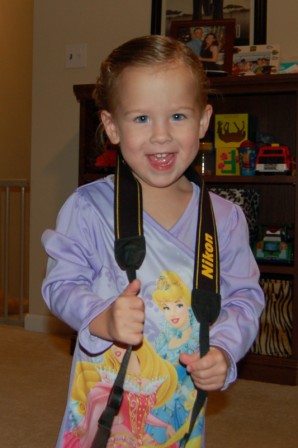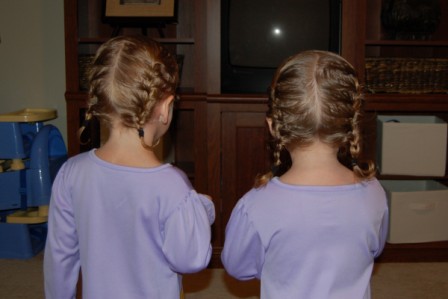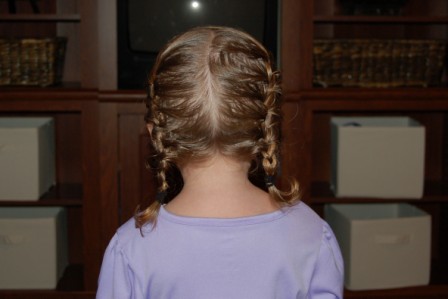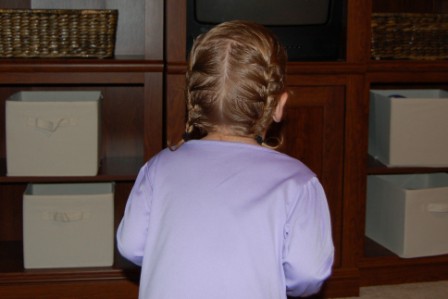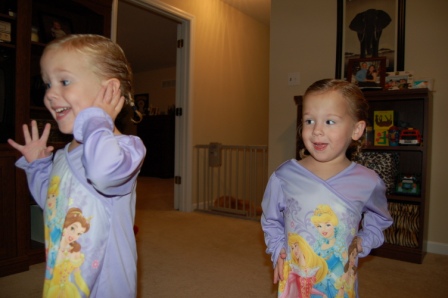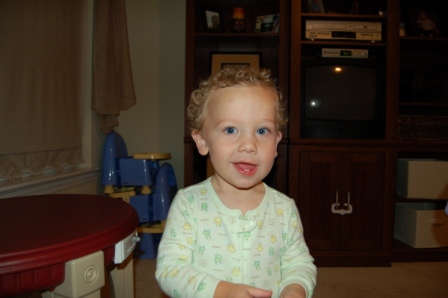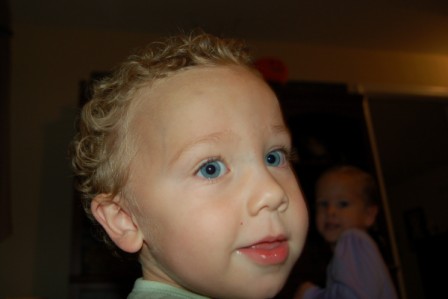 Luca's 'do...the curly Q
October 10
Bethalto Homecoming Parade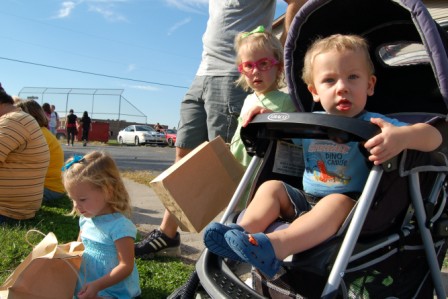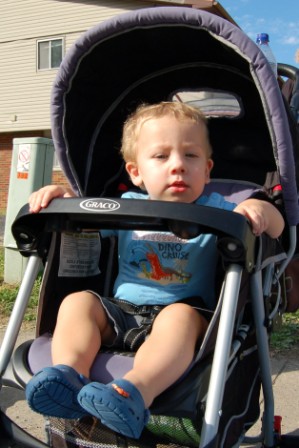 Waitin' for the parade to start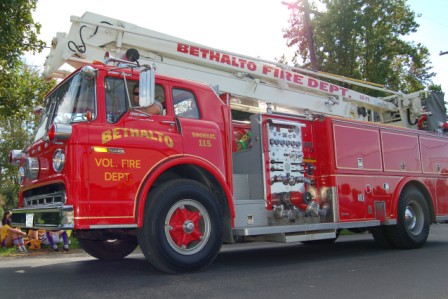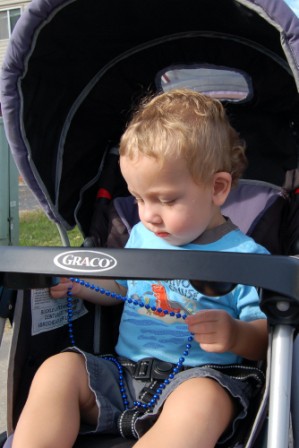 The firemen threw us some beads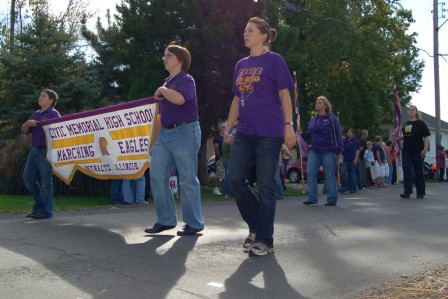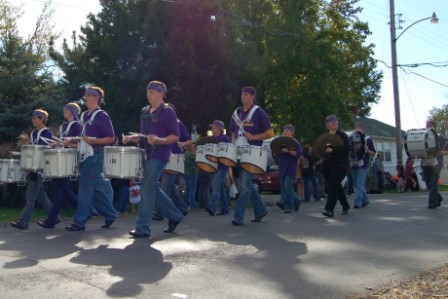 CMHS barching band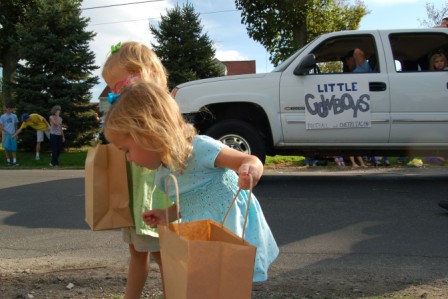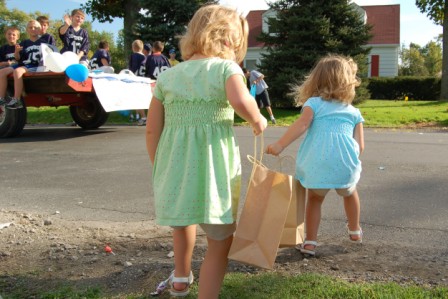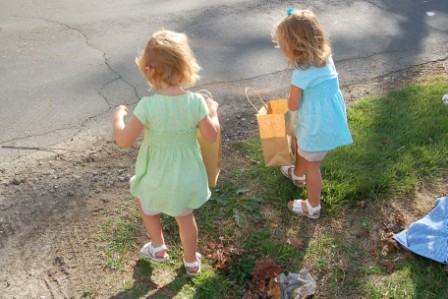 P&E picking up candy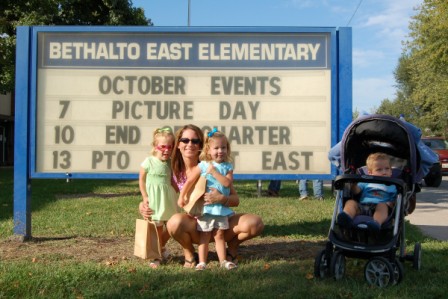 Mommy and the kids in front of her "alma mater"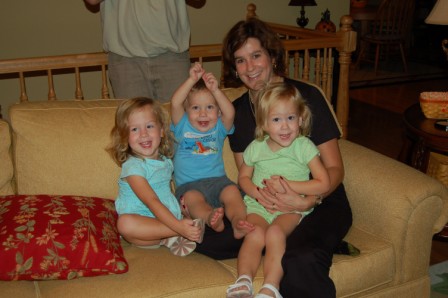 Visiting with Grandma Kim's cousin MaryAnn from PA
(cousin Patty was there too but didn't want to be in any pictures)
October 16
Trying on Luca's Halloween costume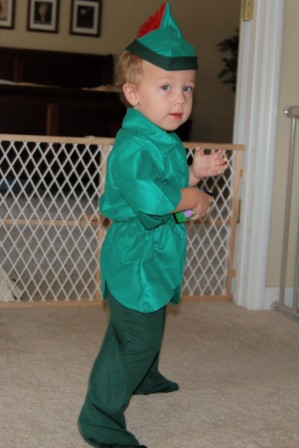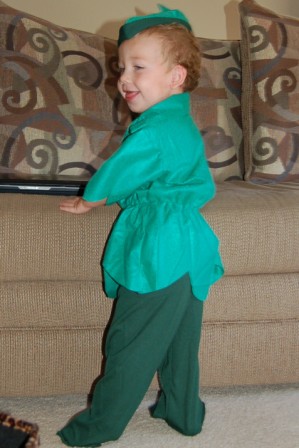 He's Peter Pan!!!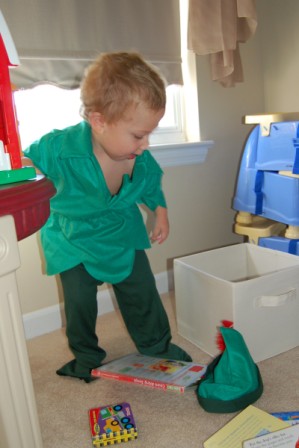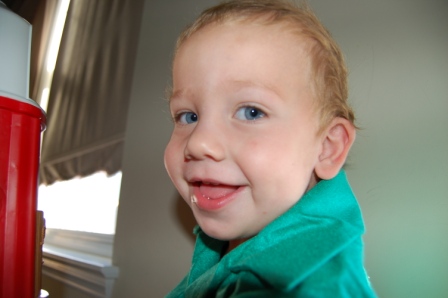 Unfortunately, he's not a huge fan of the hat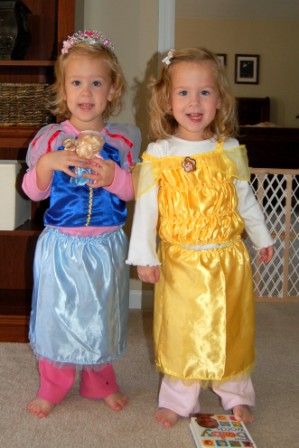 Perry and Ella playing dress up, as usual
(These are not their Halloween costumes)
October 18
Fright Fest at Six Flags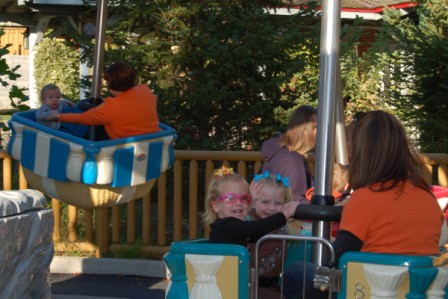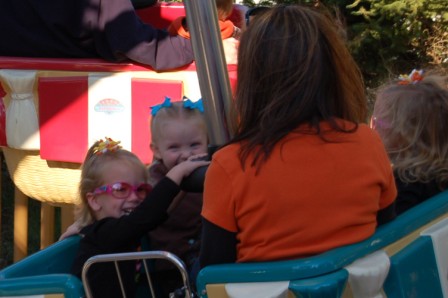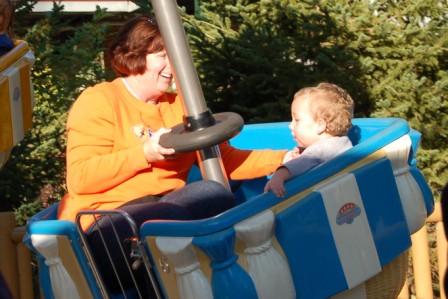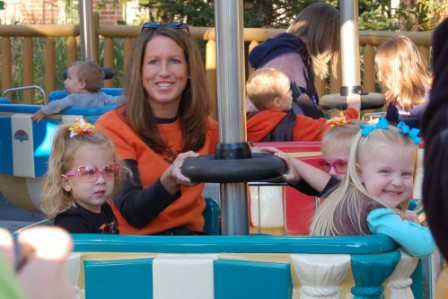 Riding the Elmer Fudd balloon ride
(with Perry and Ella's BFF Bella)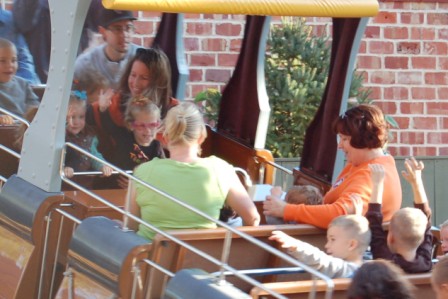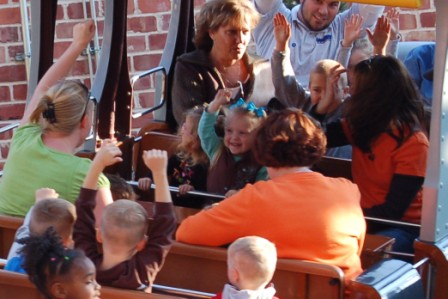 Tugboat ride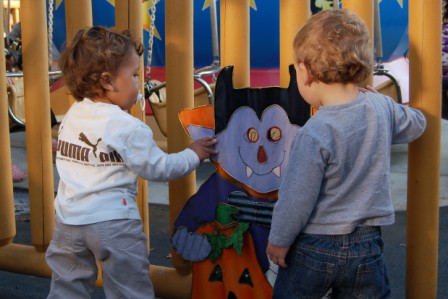 Luca and Tyree hanging out by the Dracula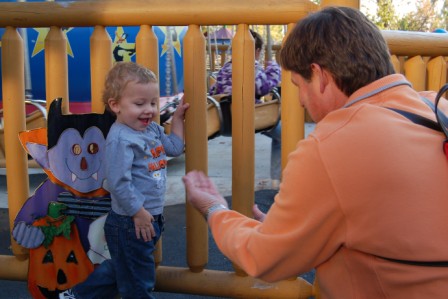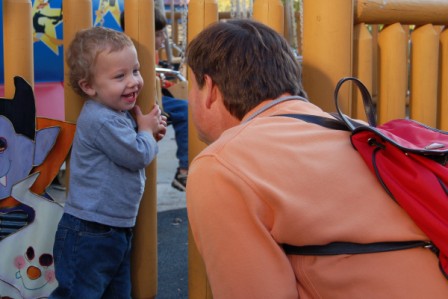 Luca and Grandpa being silly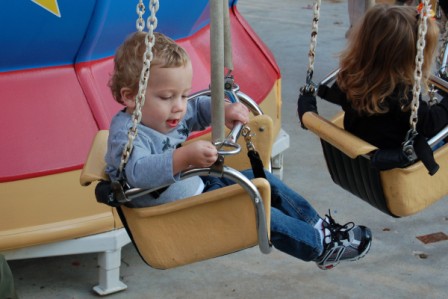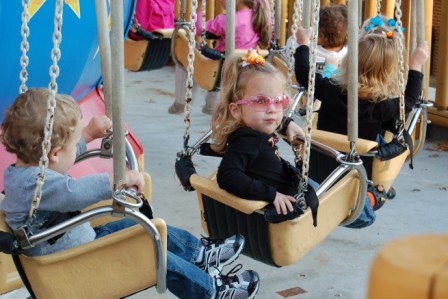 Luca's first time on the swings!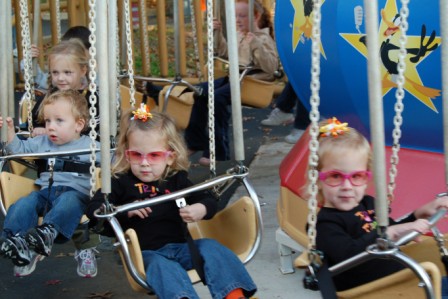 Wheee!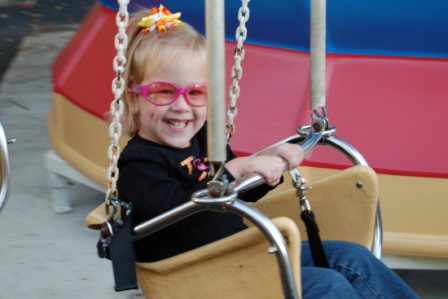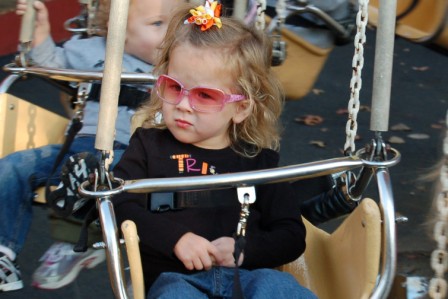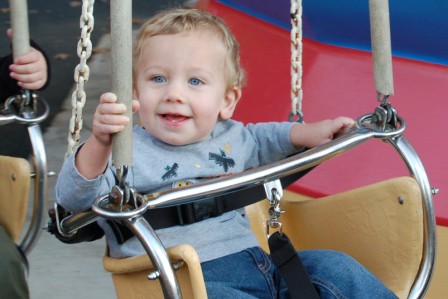 Smiles from 2 out of 3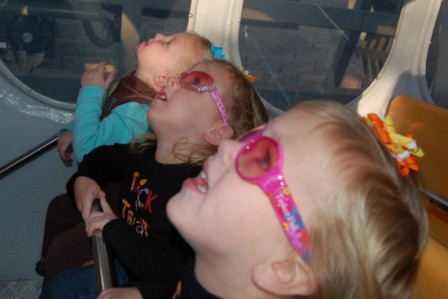 There was a ladybug on top of the ride and apparently that was more interesting than the ride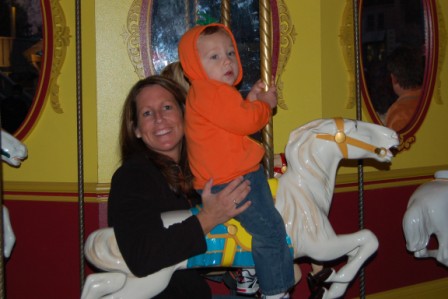 Mommy and her little pumpkin on the carousel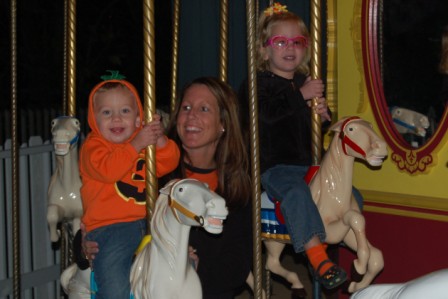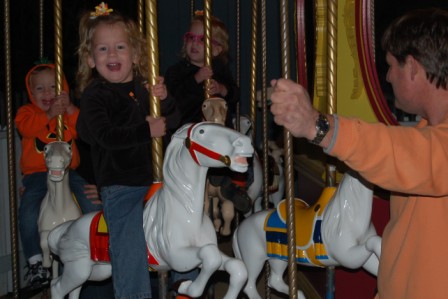 Smiles all around on this ride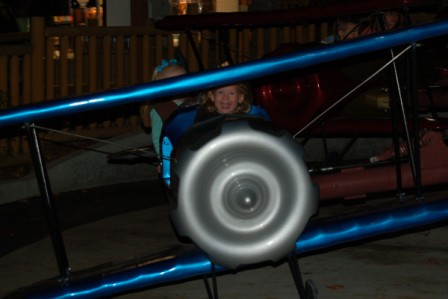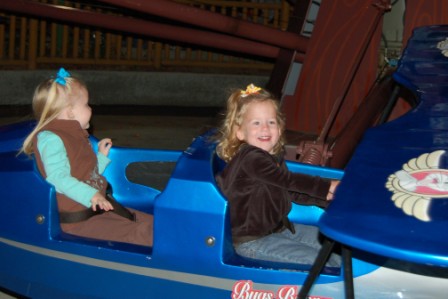 Bella and Ella on the plane ride
(Perry was taking a potty break)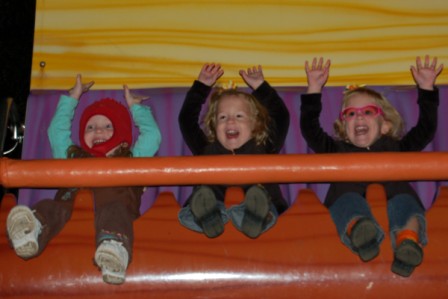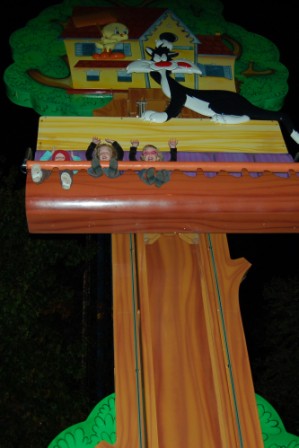 Tweety Twee House ride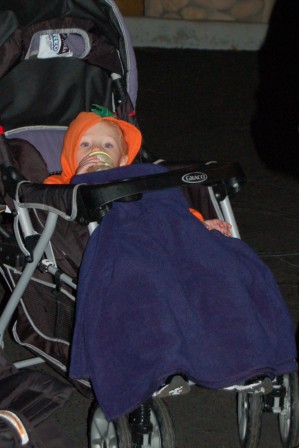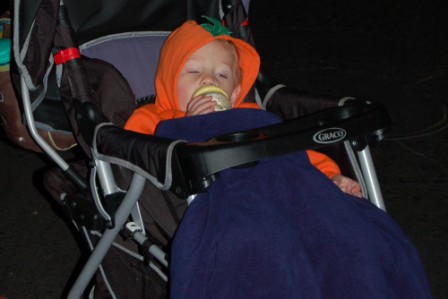 Little bundled up pumpkin is SO tired
October 26
Six Flags with just Perry and Ella as an early birthday treat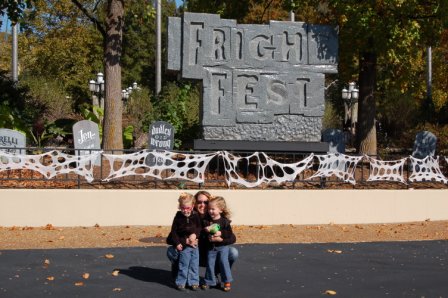 Fright Fest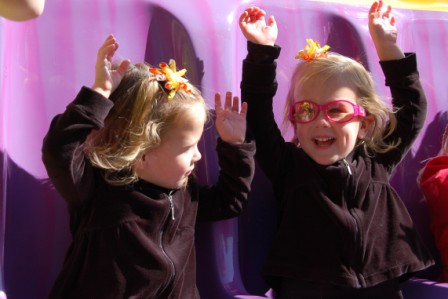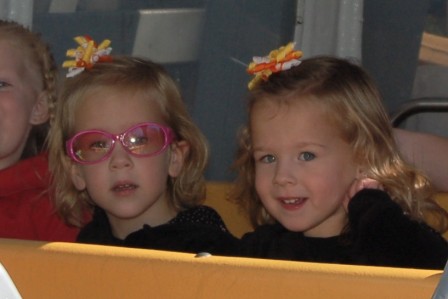 Tweety ride and Marvin the Martian ride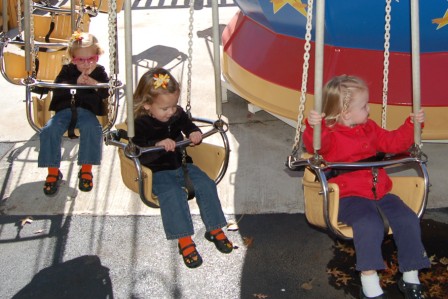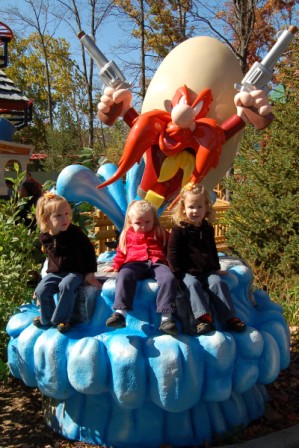 Swings...Yosemite Sam
(Perry and Ella's BFF Bella came too)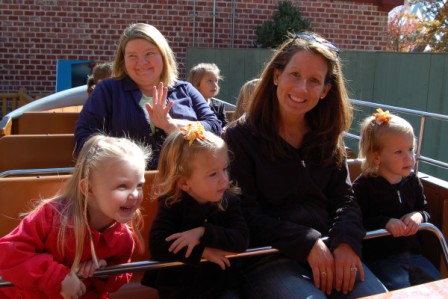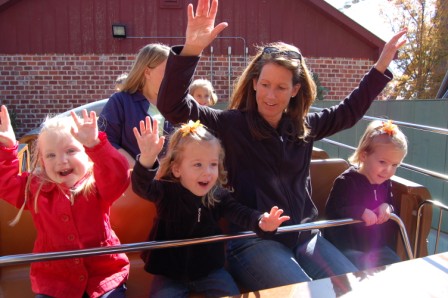 On the Tugboat ride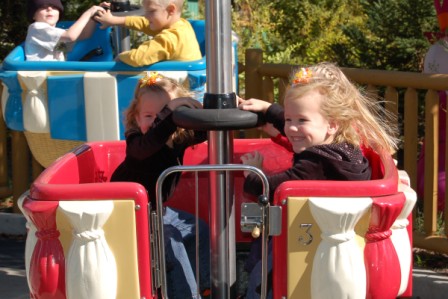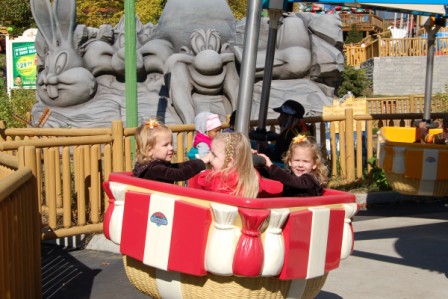 Big girls riding the balloon ride by themselves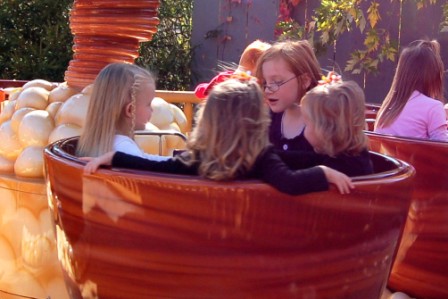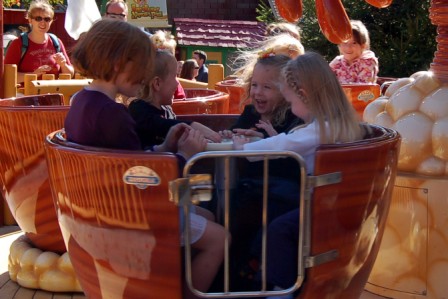 Riding with an older girl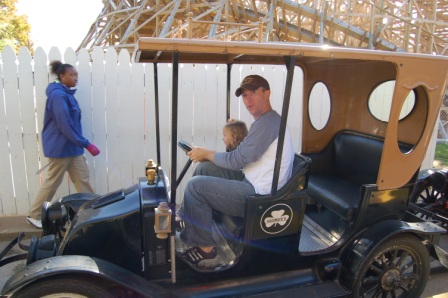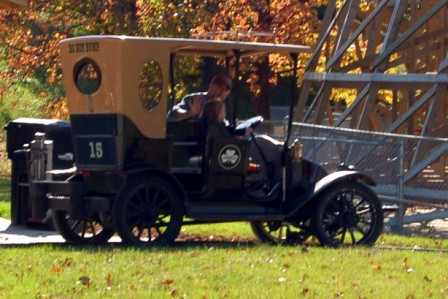 Ella and Daddy on the Moon cars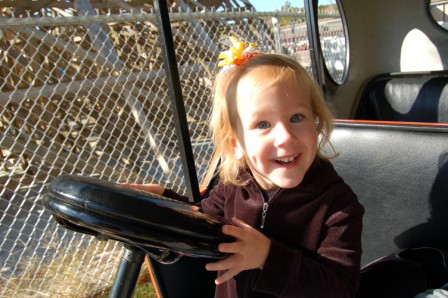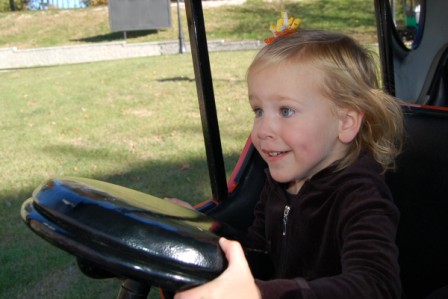 Perry LOVES driving!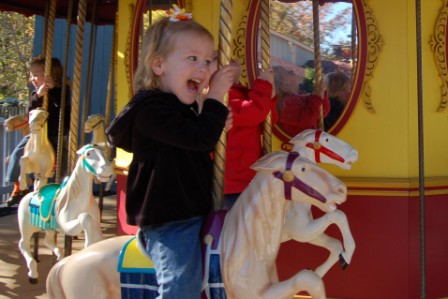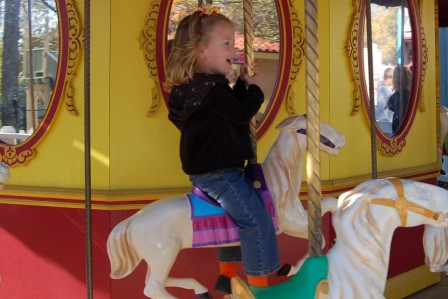 On the small carousel
October 31
Happy Halloween!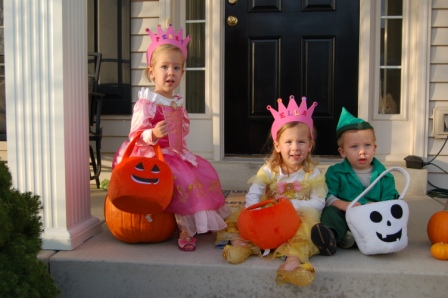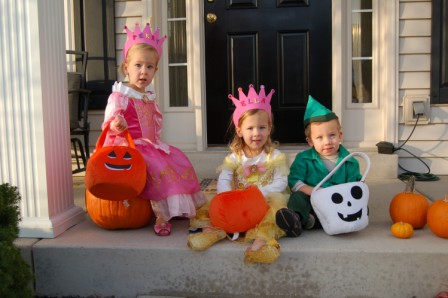 Perry as Sleeping Beauty, Ella as Belle, and Luca as Peter Pan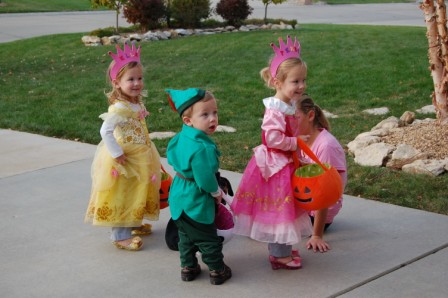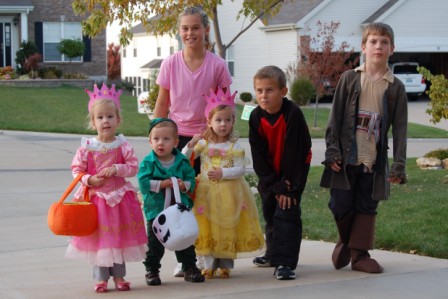 Over at our neighbor's house for dinner before Trick or Treating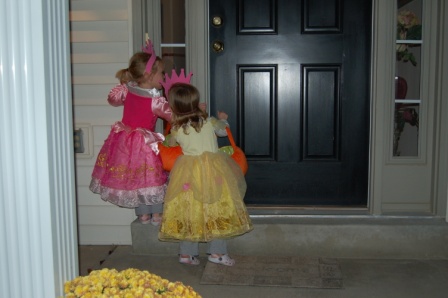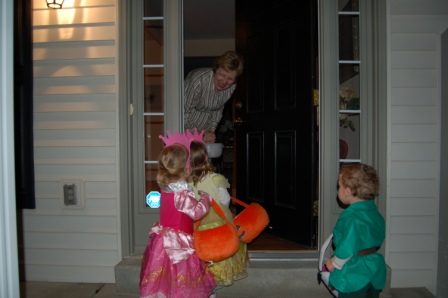 TRICK OR TREAT!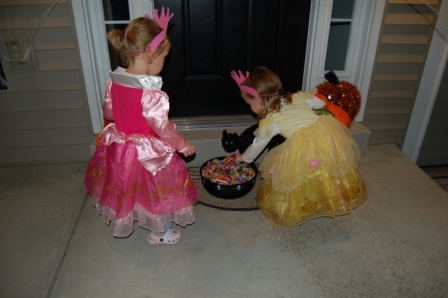 P&E are in heaven, these people left candy on their porch!!!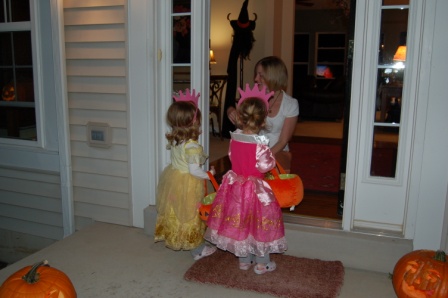 Perry and Ella really got the hang of trick or treating this year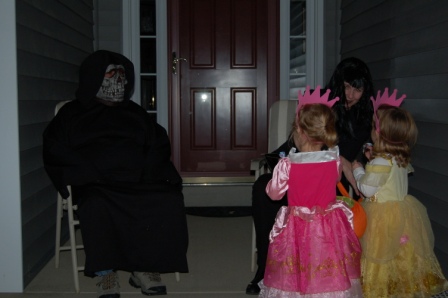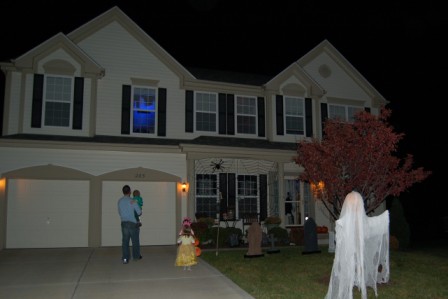 2 of the scariest houses...they weren't big fans of the scary mask or the fogger machine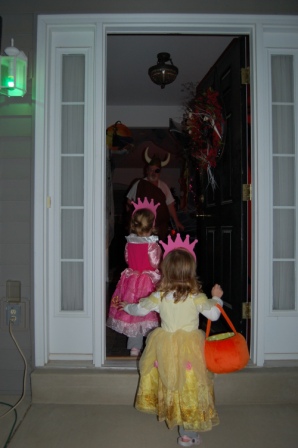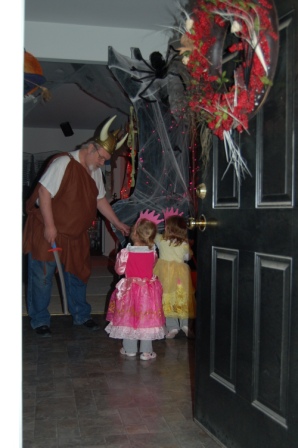 Luckily we knew these people...LOL!
♥ Back to Archives ♥