July 2
Six Flags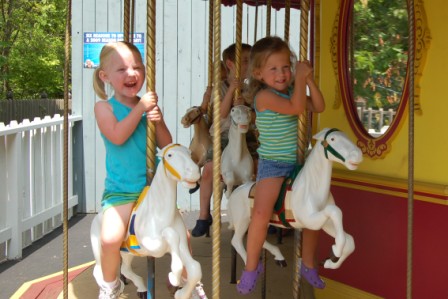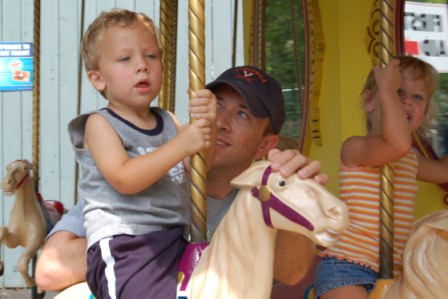 Bella and Ella and Luca and Perry on the carousel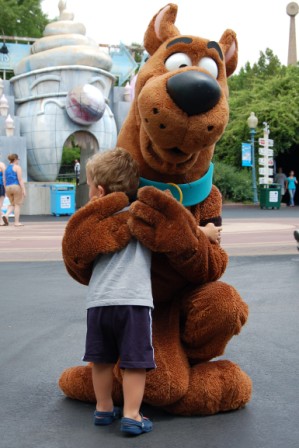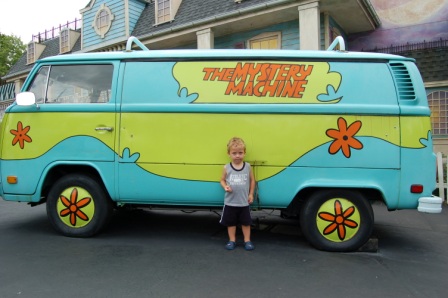 Lukey hugging Scooby Doo and posing in front of the Mystery Machine while big sissies rode the scrambler with Daddy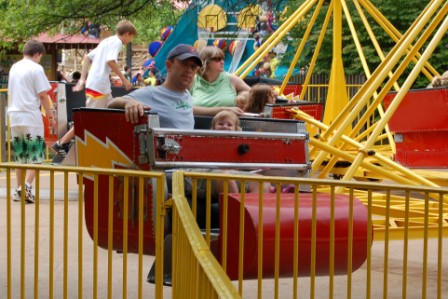 Daddy and Perry on the scrambler before it started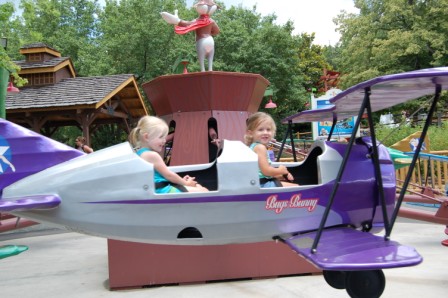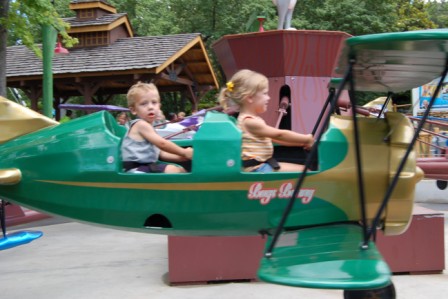 Bella, Ella, Luca, and Perry on the planes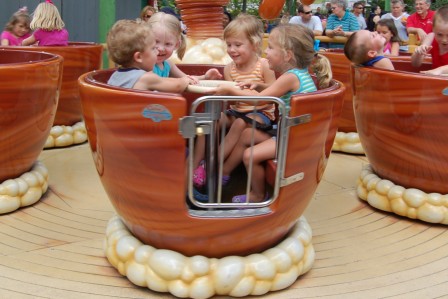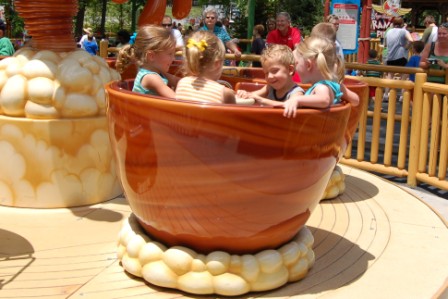 Riding another spinning ride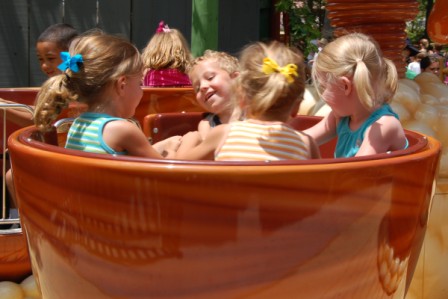 Luca's first smile on a ride!!!!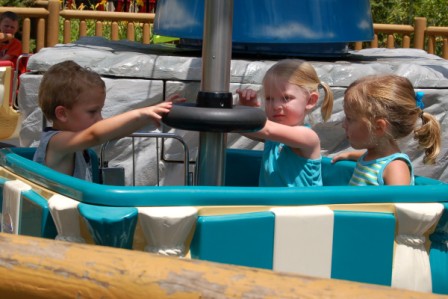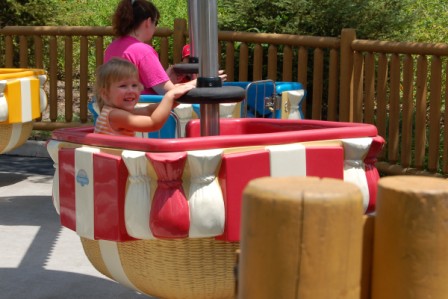 On the balloon ride...Perry wanted to ride by herself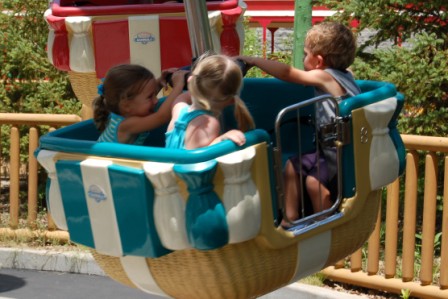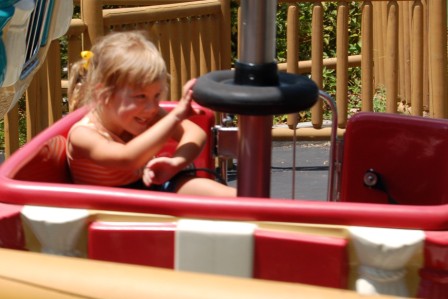 We love to spin!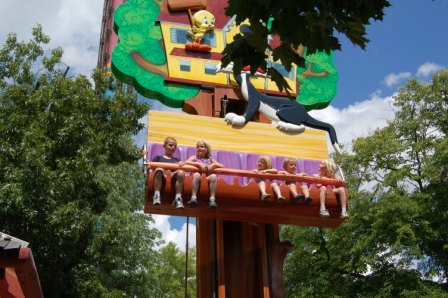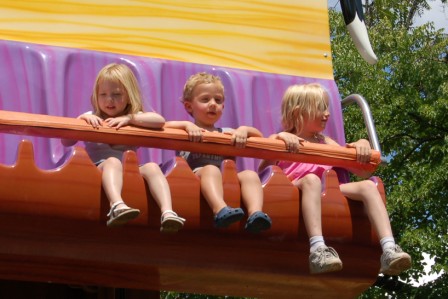 Tweety Twee House ride...Luca riding by himself with complete strangers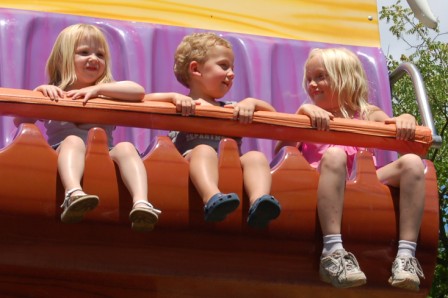 Is that another smile???
July 5
Baby Noel's Baptism
*Didn't get a lot of pics of the ceremony b/c we were entertaining 3 kids during mass*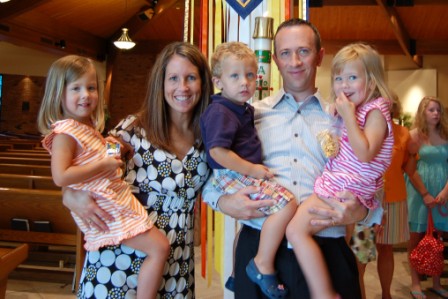 Proof that our family attended mass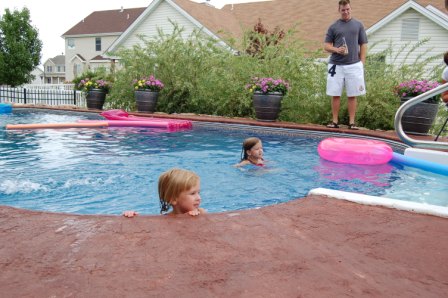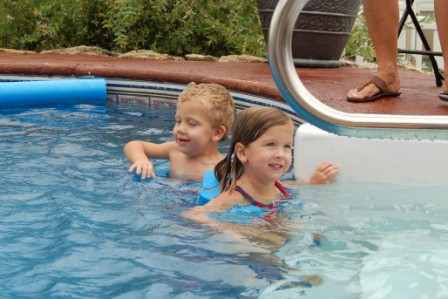 Swimming at the after-party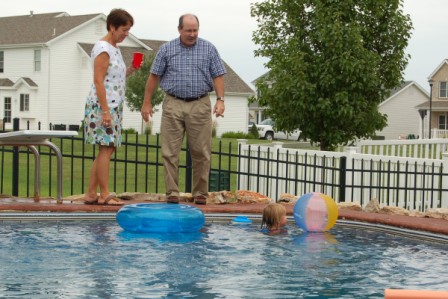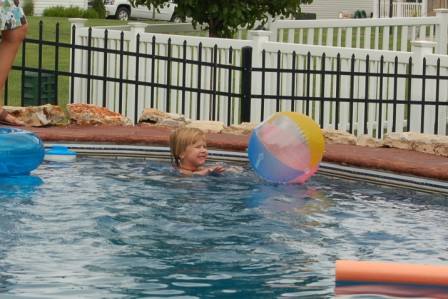 Perry's not scared of the deep end
NOT SURE IF YOU ALL KNOW, BUT WE HAVE SOLD OUR HOUSE AND
ARE IN THE PROCESS OF BUYING A NEW ONE (FINGERS CROSSED).
HERE ARE SOME PICTURES OF THE NEW PLACE...
July 13
HOME RUN DERBY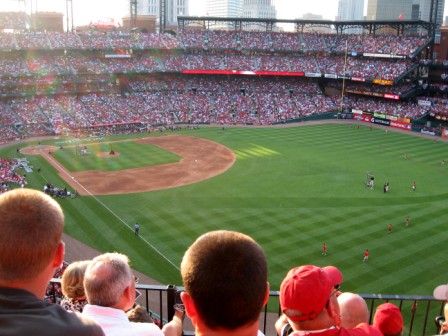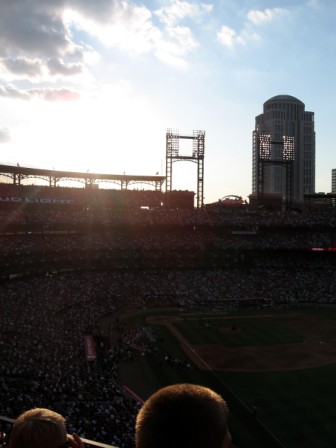 Upper deck seats, in the sun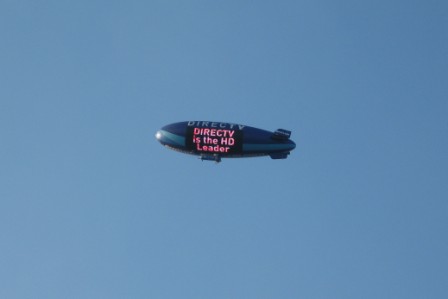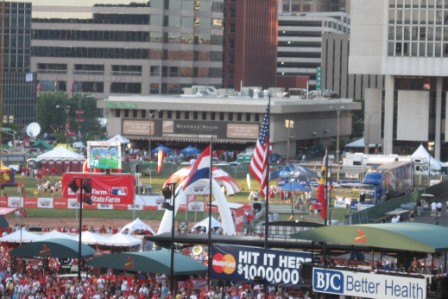 Blimp...Sponsor fair outside of the stadium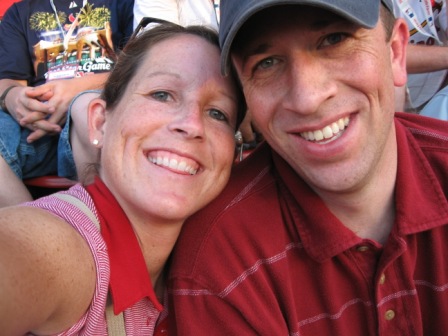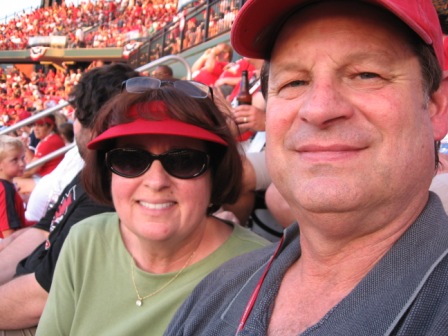 Self portrait...Kim and John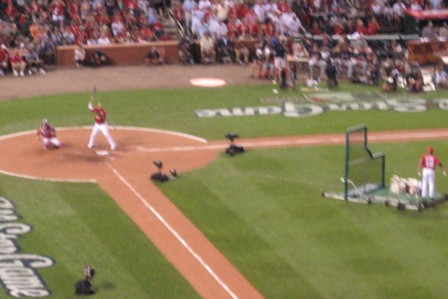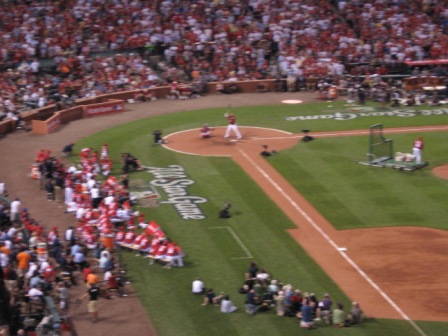 Blurry shots of Albert Pujols batting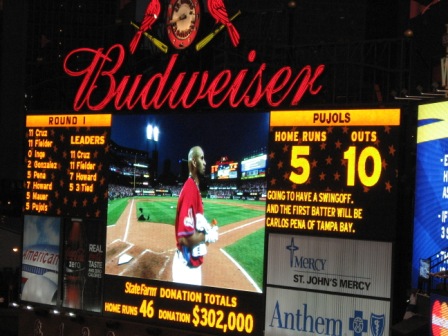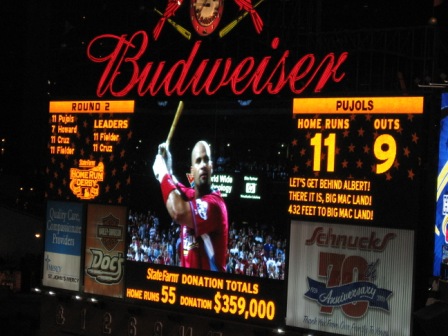 1st round...2nd round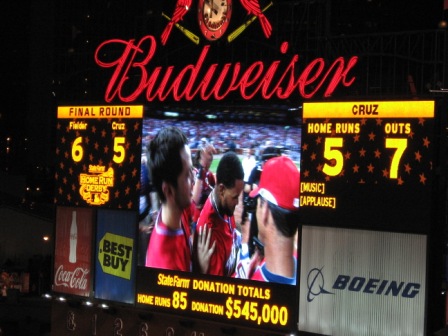 Fielder wins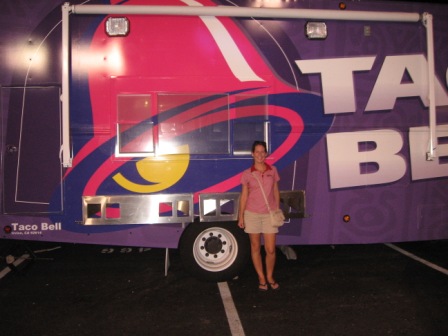 My favorite All Star sponsor
July 14
ALL STAR GAME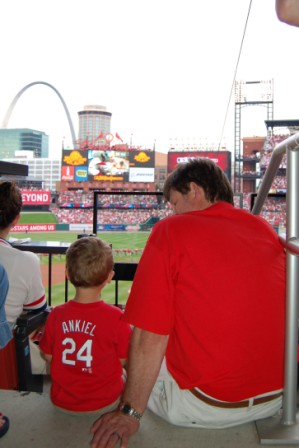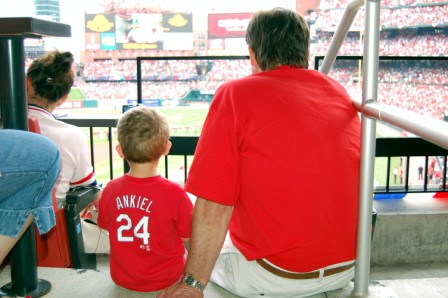 Luca and Papa John watching some pre-game festivities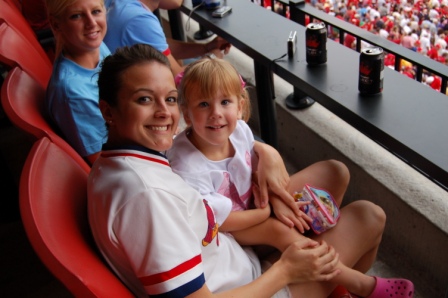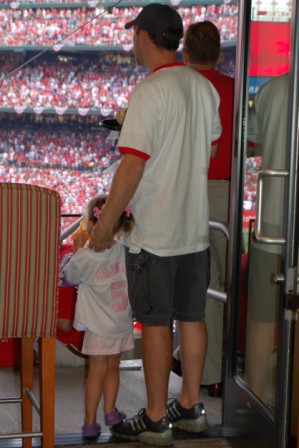 Perry and cousin Courtney...Ella and Daddy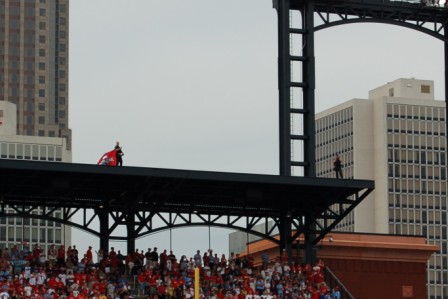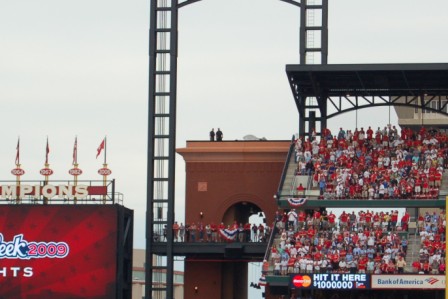 Snipers for the President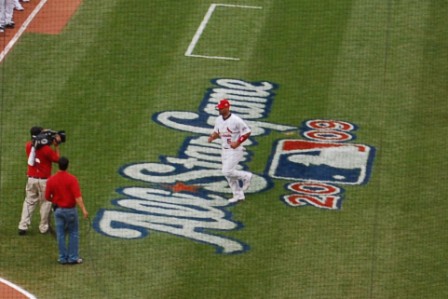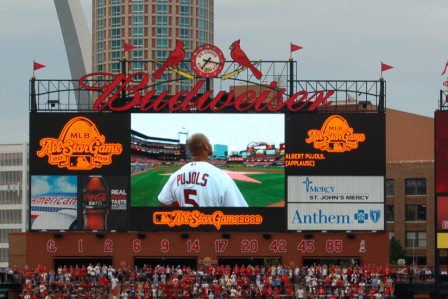 PUJOLS!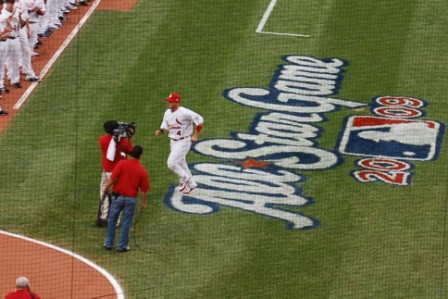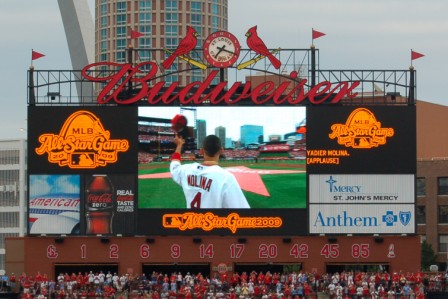 MOLINA!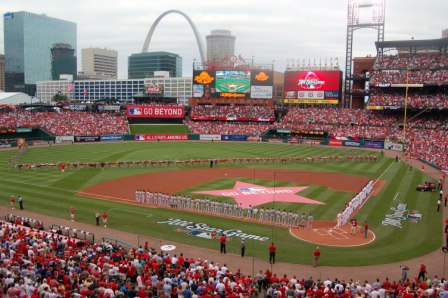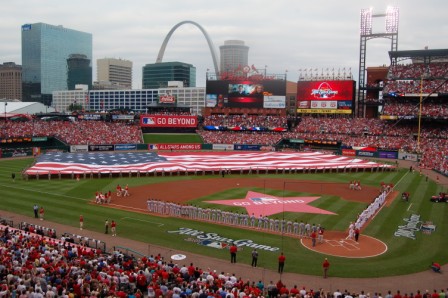 Teams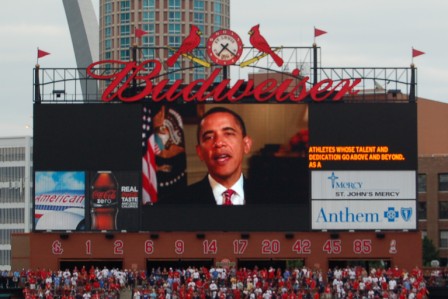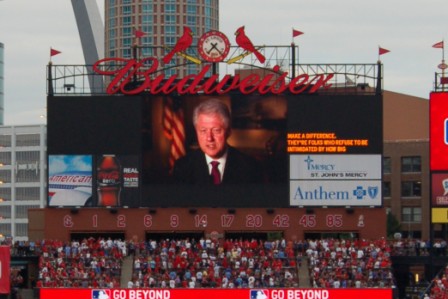 Obama and Clinton on the big screen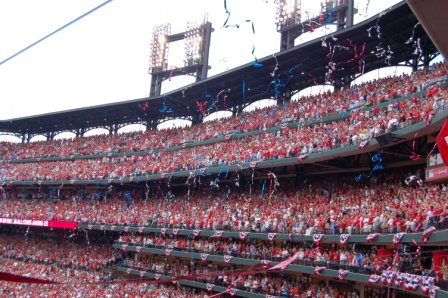 Confetti!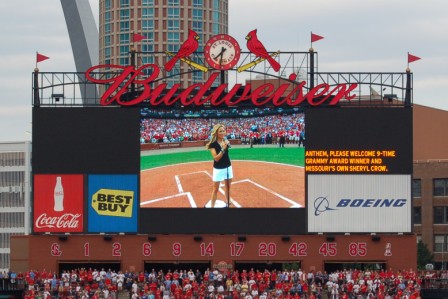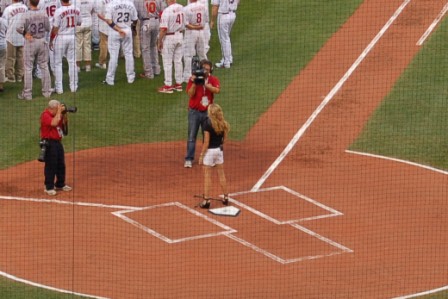 Sheryl Crow singing the National Anthem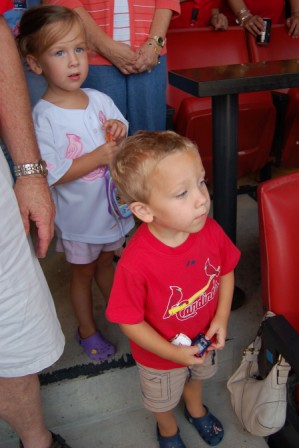 Ella and Luca listening intently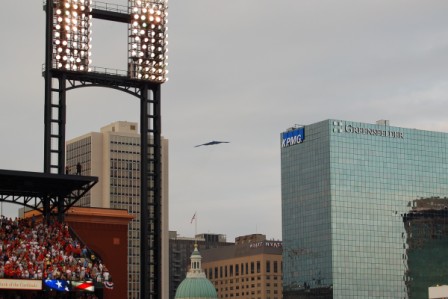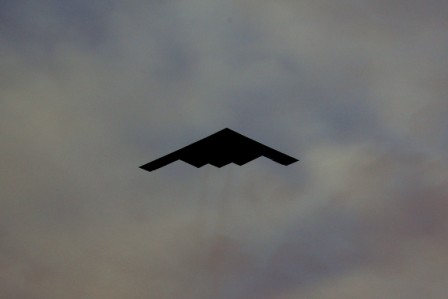 Flyover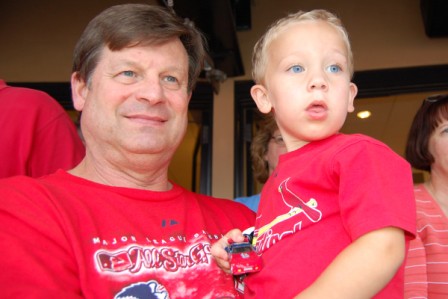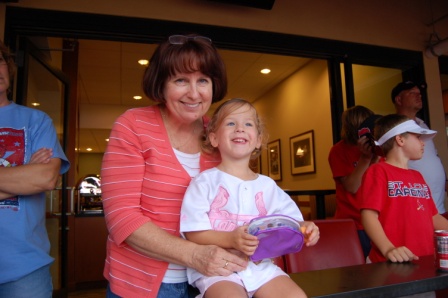 Papa John and Luca...Grandma Kim and Ella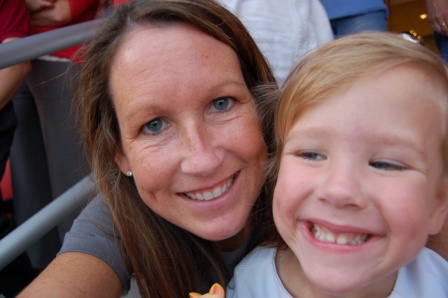 Mommy and Perry self portrait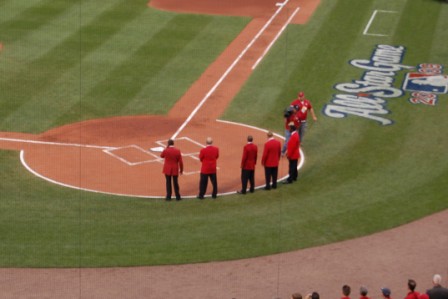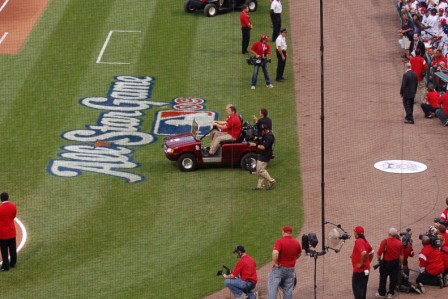 Hall of Famers...Stan Musial in the golf cart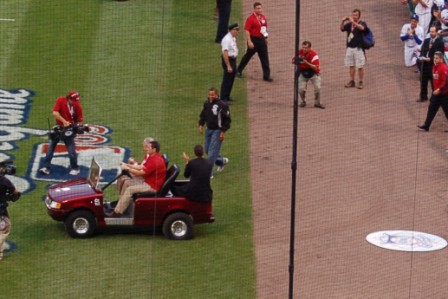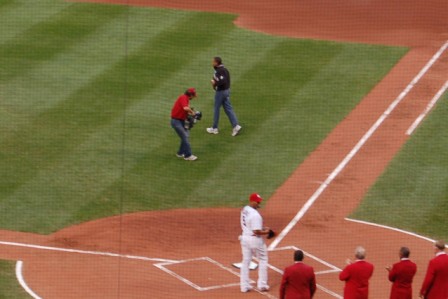 Obama taking the field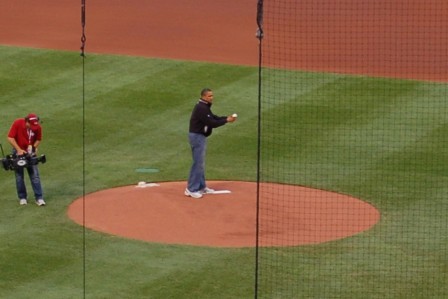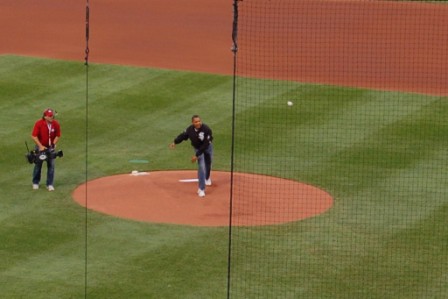 The wind up and the pitch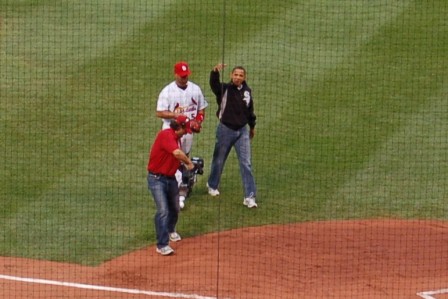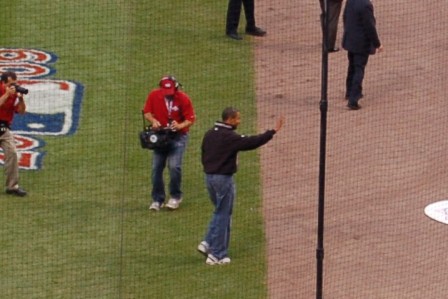 Good job Mr President!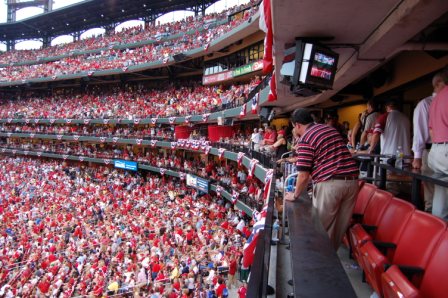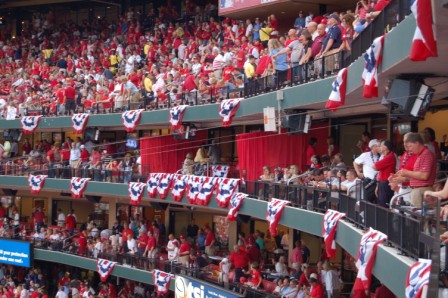 Obama and his entourage were only about 6 suites down from us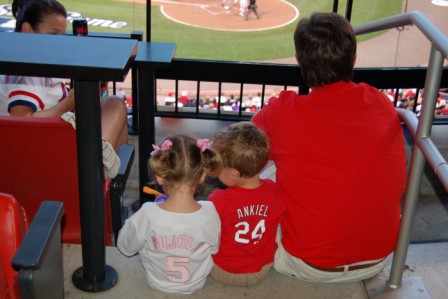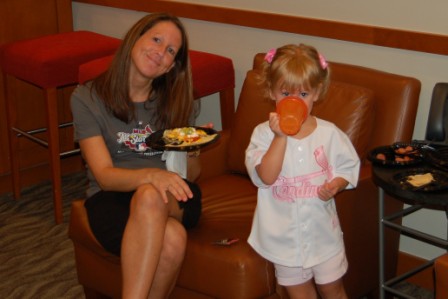 Watching the game and eating some food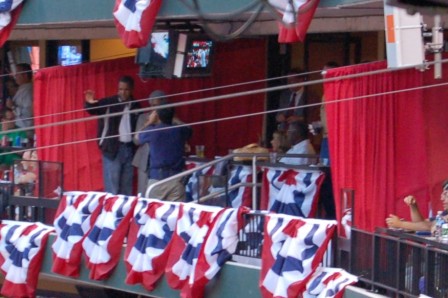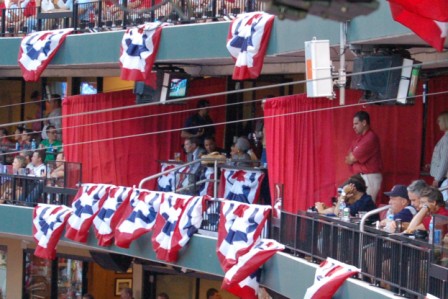 There's Obama!!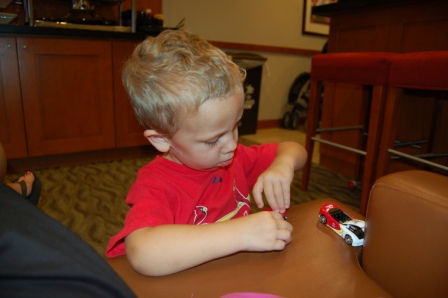 Lukey likes to play with his cars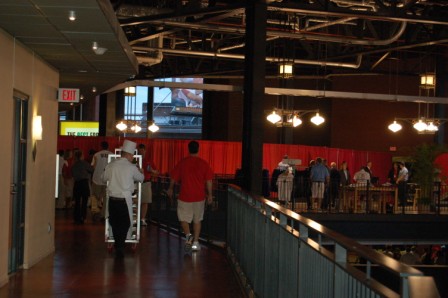 The fancy red curtain hallway to Obama's suite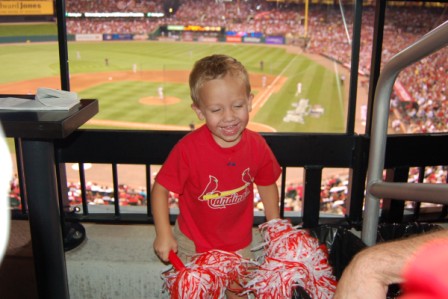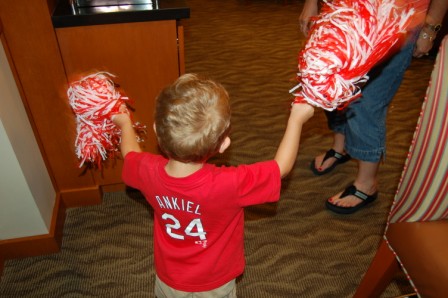 Shake your pom poms!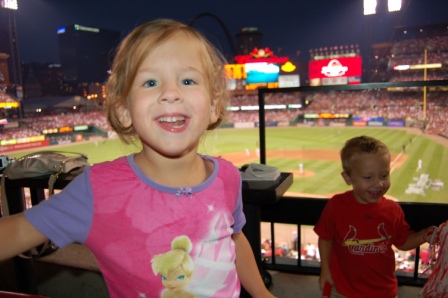 Smiley Ella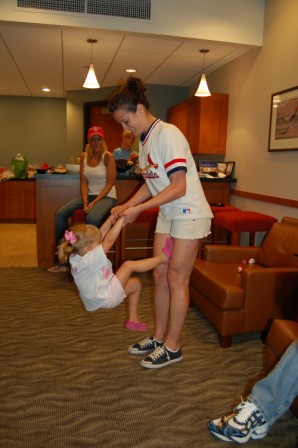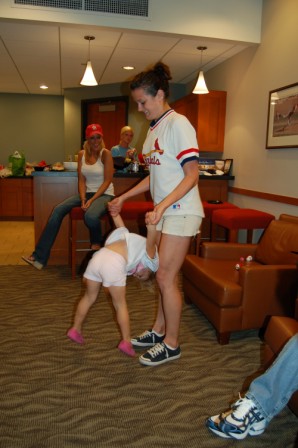 Perry's new trick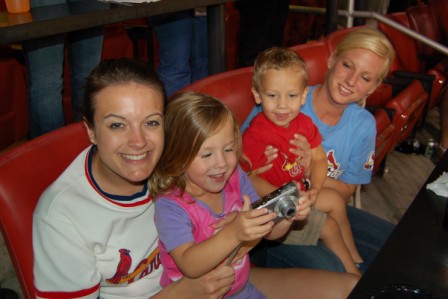 Ella and Luca hanging out with Courtney and Ashley