October 10
Cardinals Playoff Game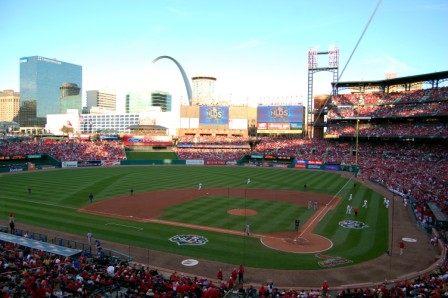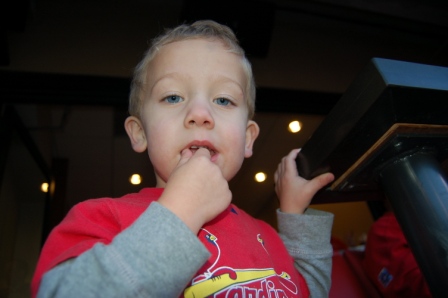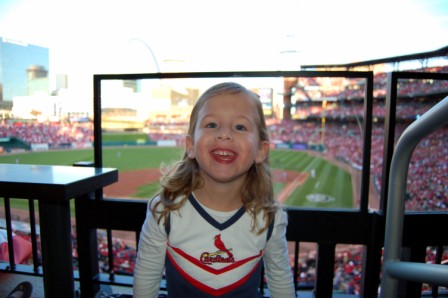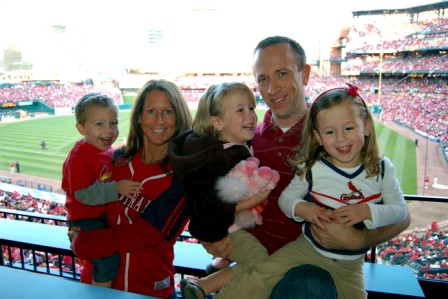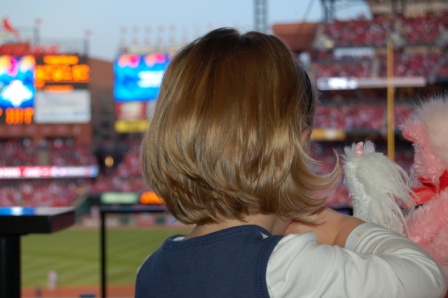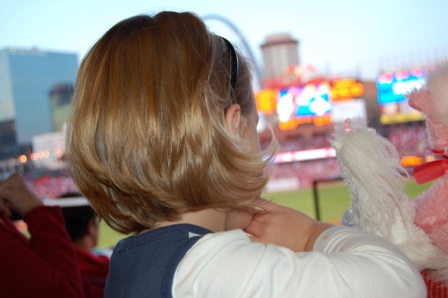 Perry's new hairdo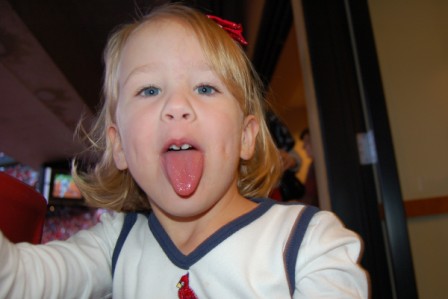 October 13
Perry and Ella's Pumpkin Patch Field Trip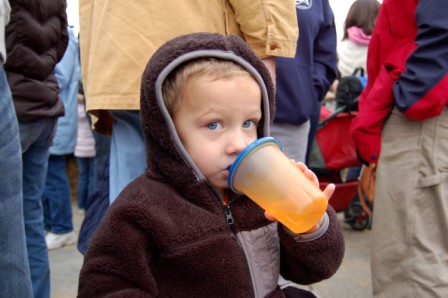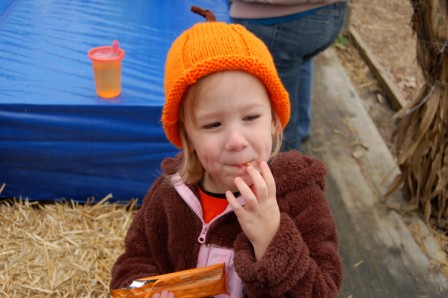 Snack time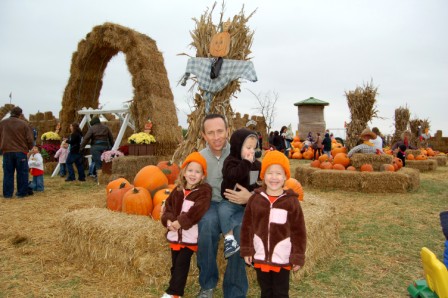 Ella eating snack...Daddy and the kiddos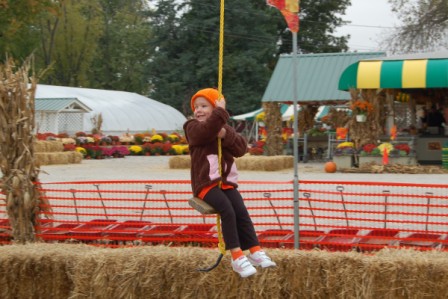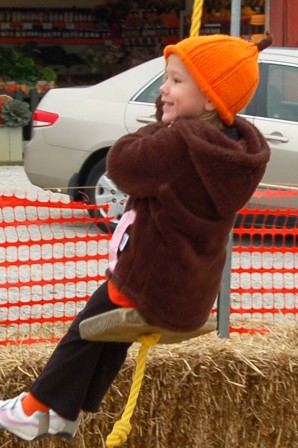 Perry on the swing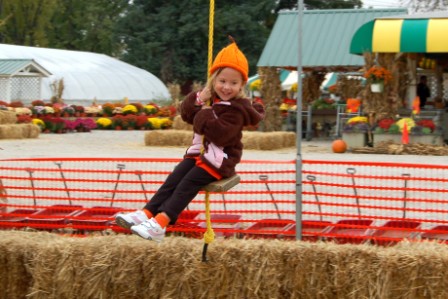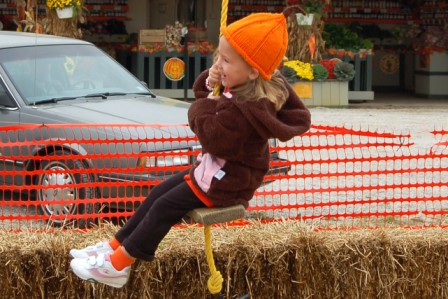 Ella on the swing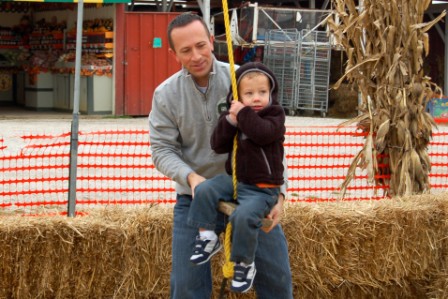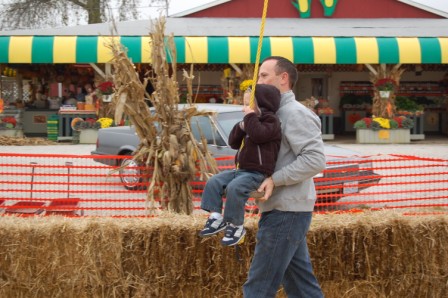 Luca on the swing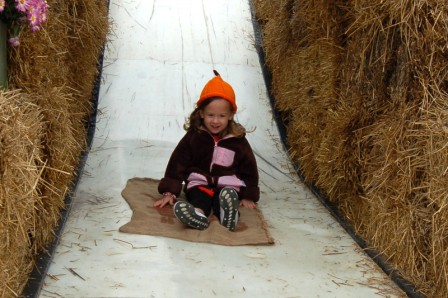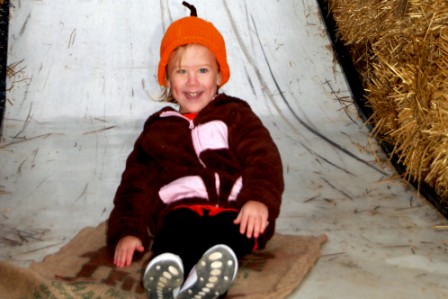 Sliding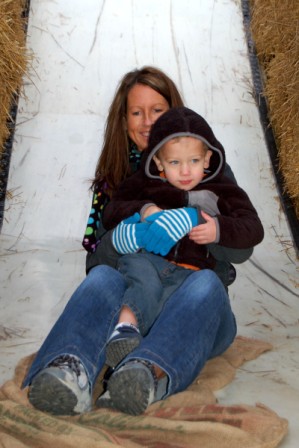 Mommy and Luca sliding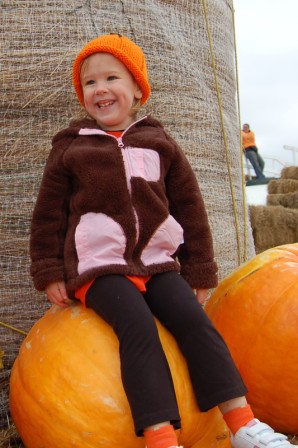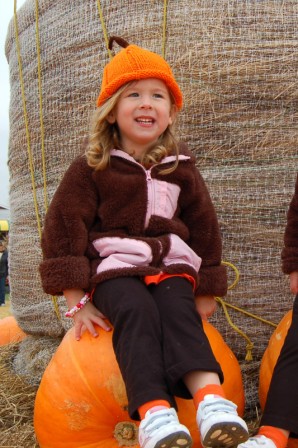 Are they actually posing for a picture????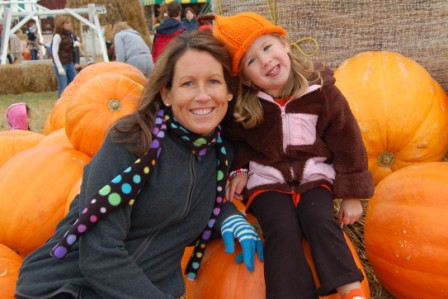 Mommy and Ella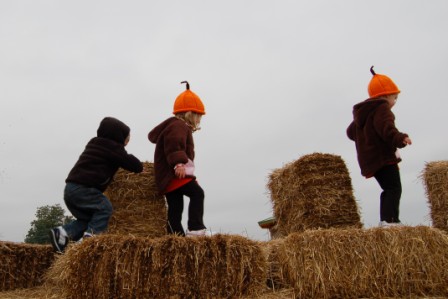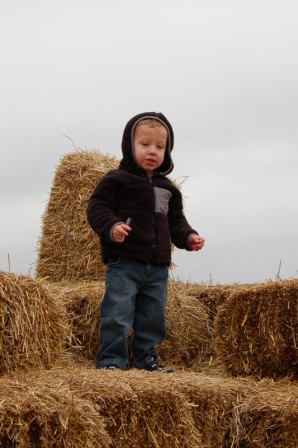 Climbing on the hay stacks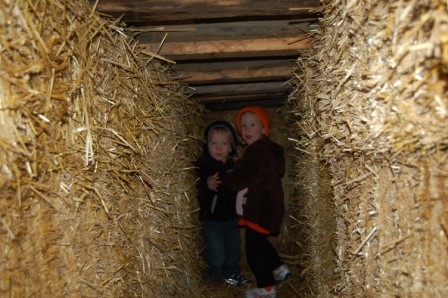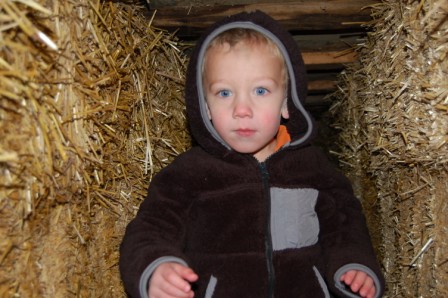 Dark tunnels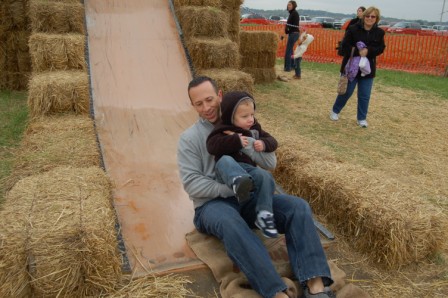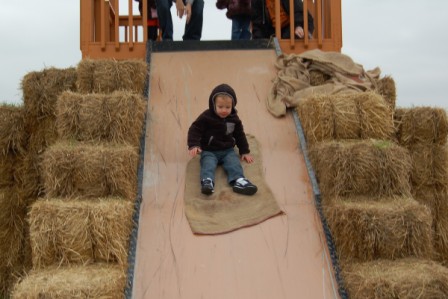 Daddy and Luca sliding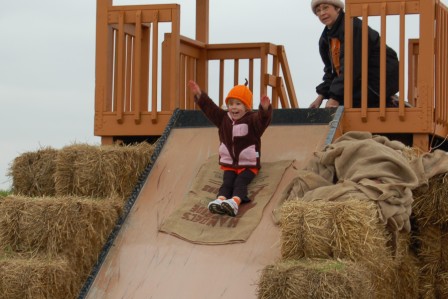 Wheeeeee!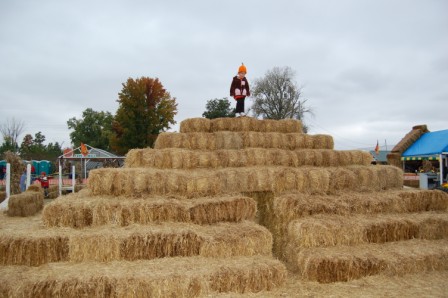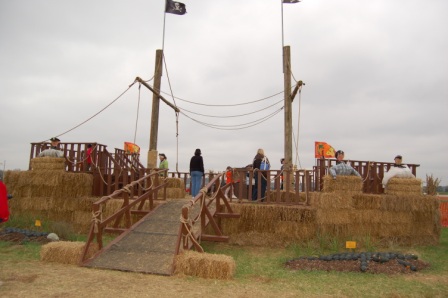 Perry on the mountain of hay...a hay pirate ship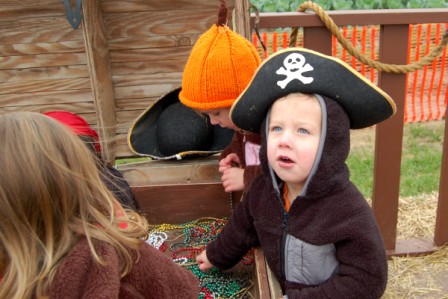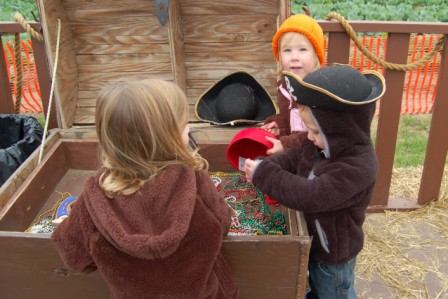 Arrrrrrgghhhh mateys, where's yer booty?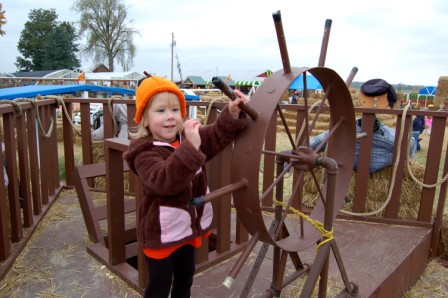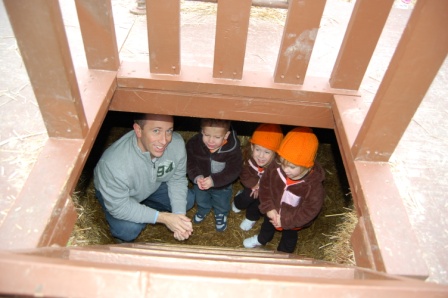 Captain Perry...down in the pirate ship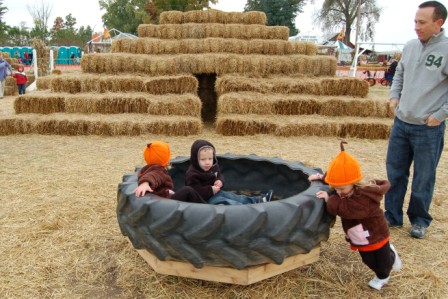 Ella pushing Perry and Luca on the tire-go-round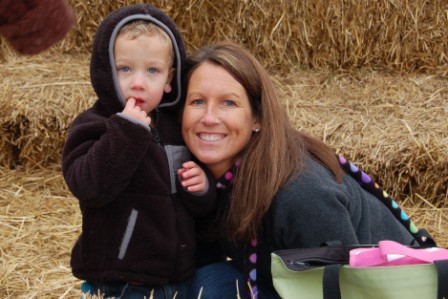 Luca and Mommy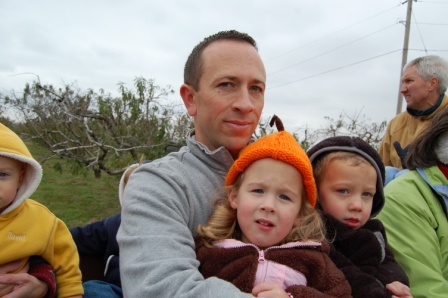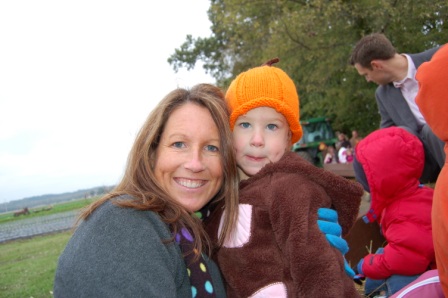 On the wagon ride
October 15
Brian and Rachel's wedding rehearsal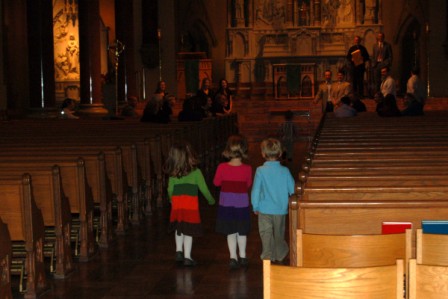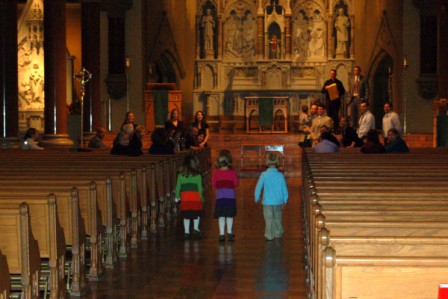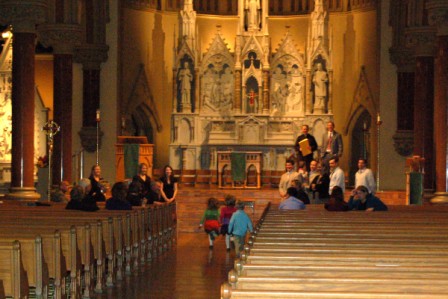 They did a great job walking down the aisle!!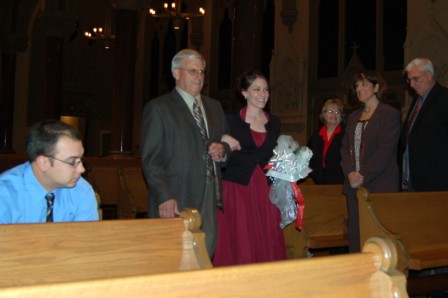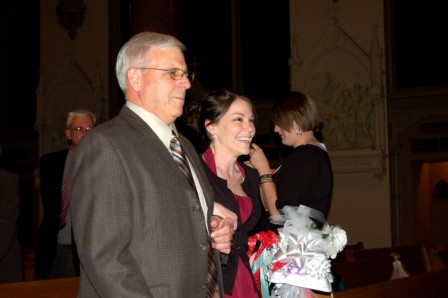 Here comes the bride!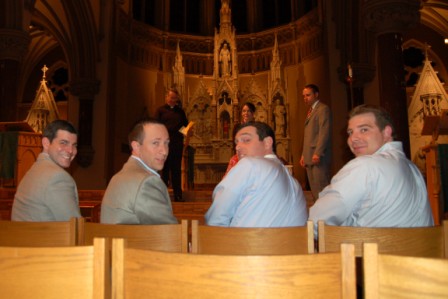 Groomsmen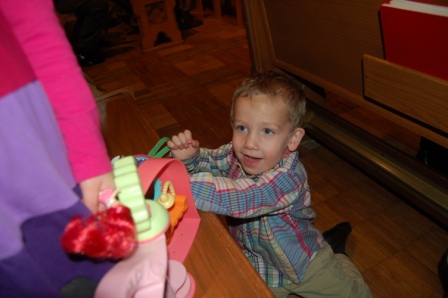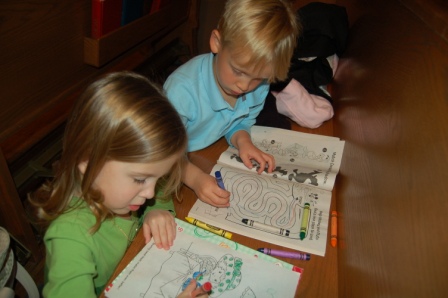 Entertaining ourselves with Littlest Pet Shop and coloring books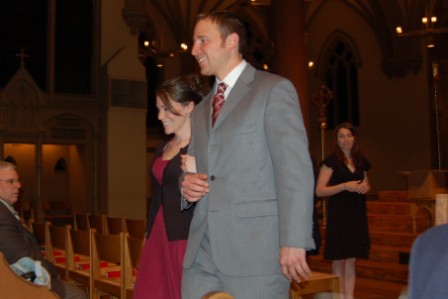 The happy couple!
October 17
Wedding Day!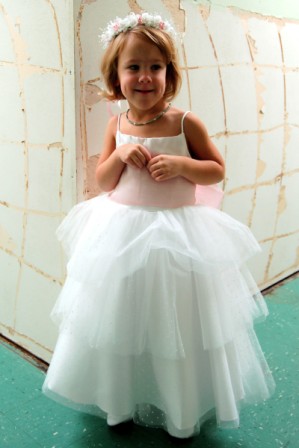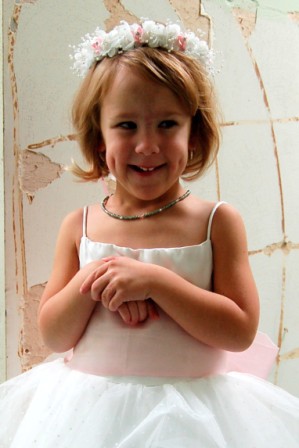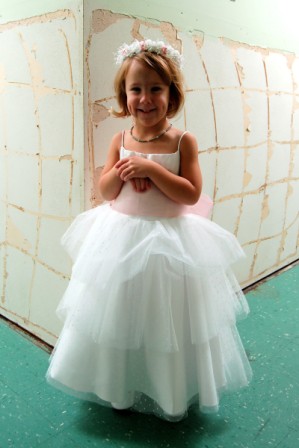 Cute little Bear Bear flower girl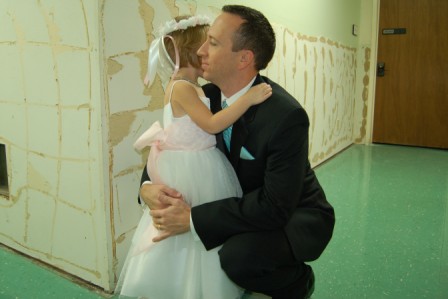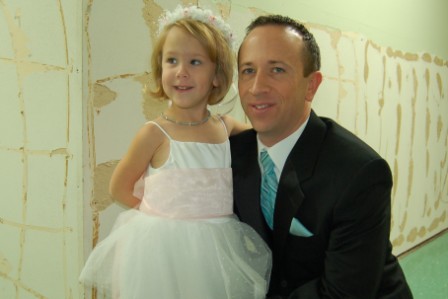 With Daddy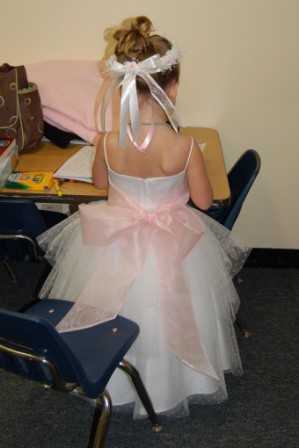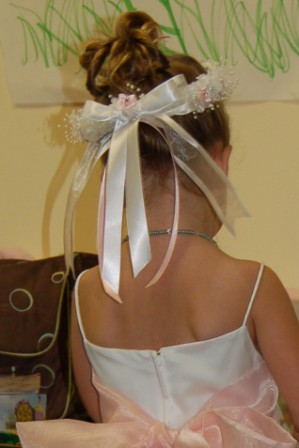 Ella wouldn't take a picture...but at least you can see her cute updo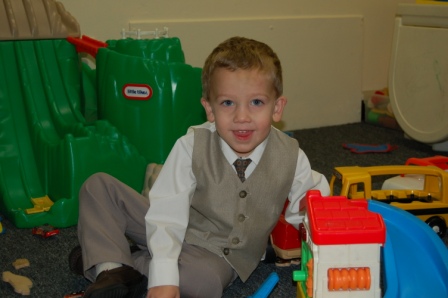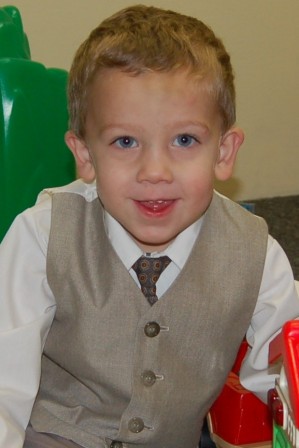 Handsome boy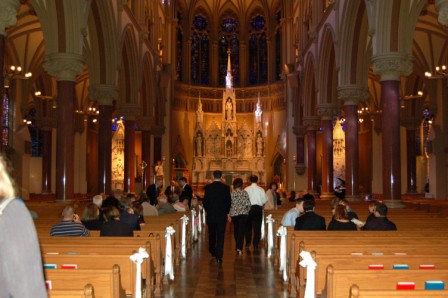 SLU's College Church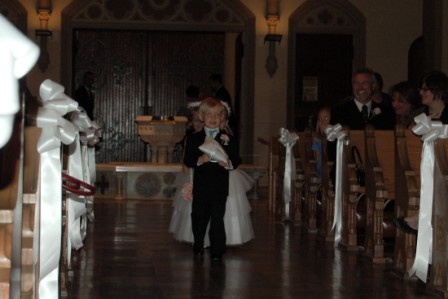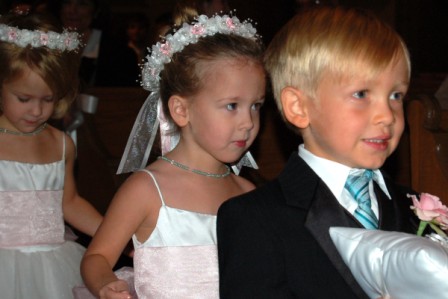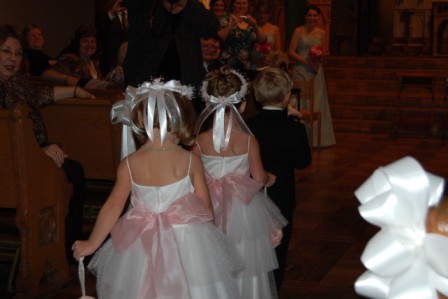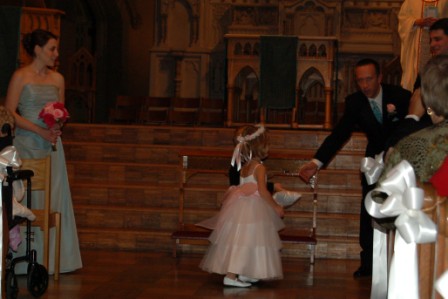 They all decided to walk in a single file line, so it was hard to get pics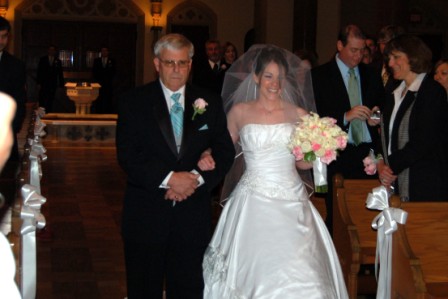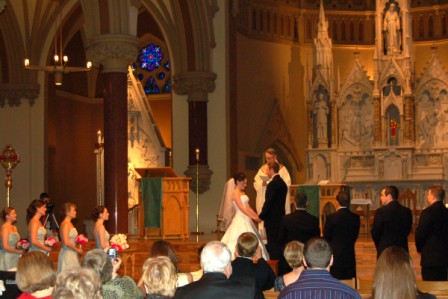 The wedding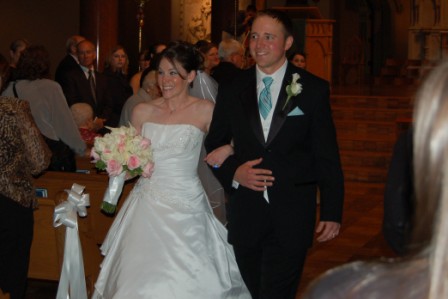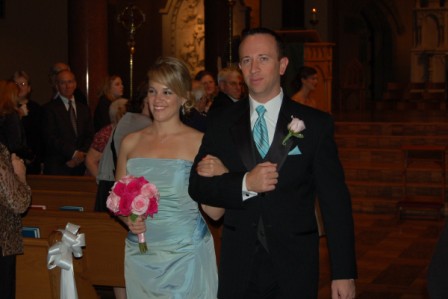 Brian and Rachel...Kelly and Dave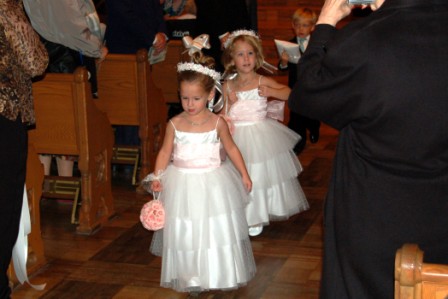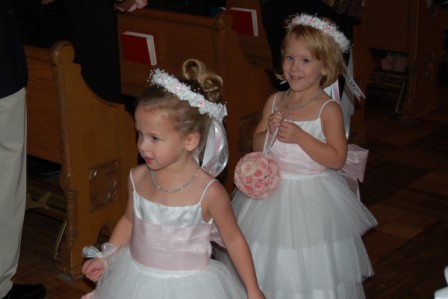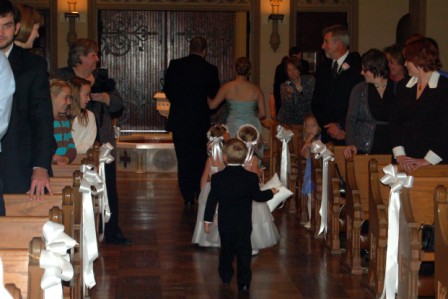 One final appearance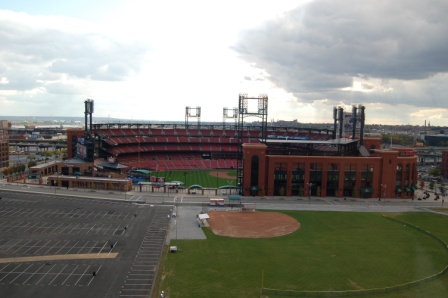 Back to the room for naps...our stadium view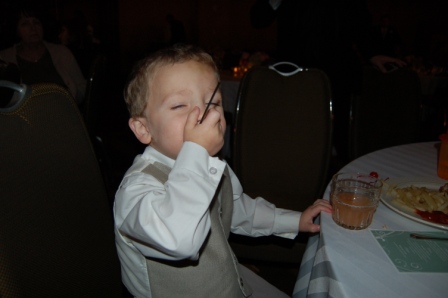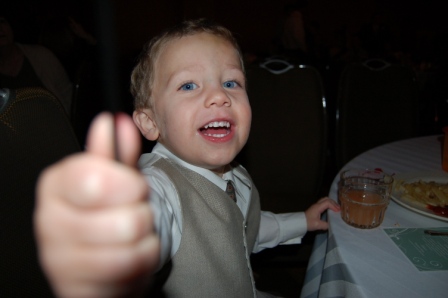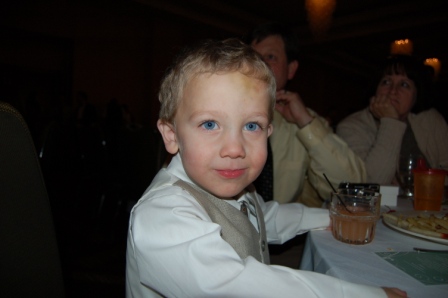 Luca being silly with his "kiddie cocktail"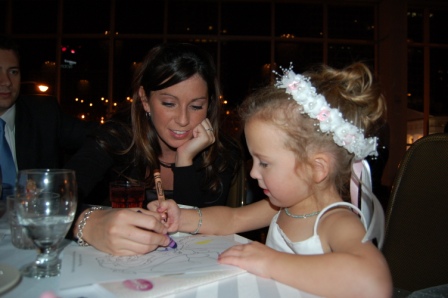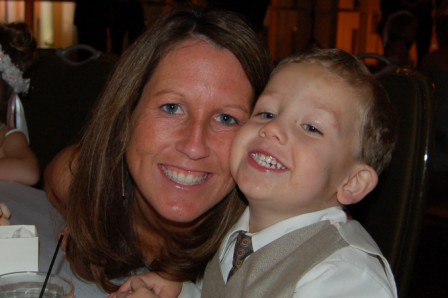 Courtney and Ella coloring..."CHEESE"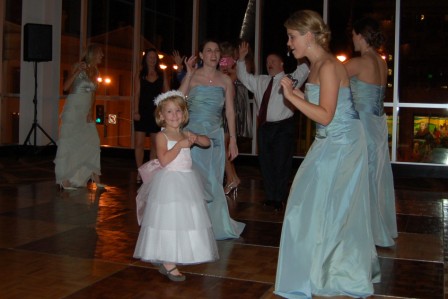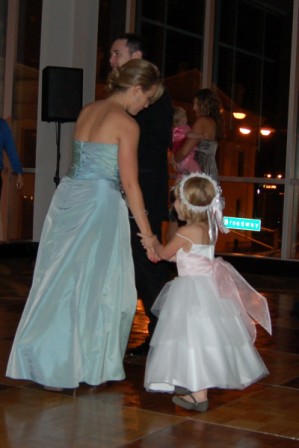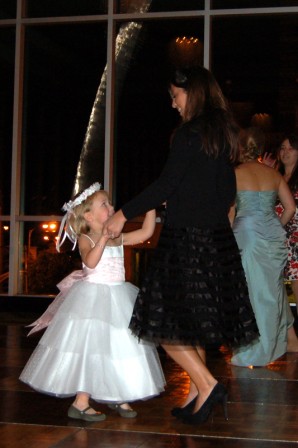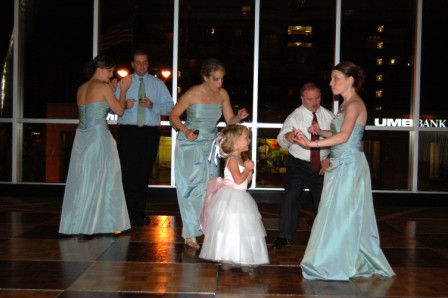 Perry never left the dance floor!!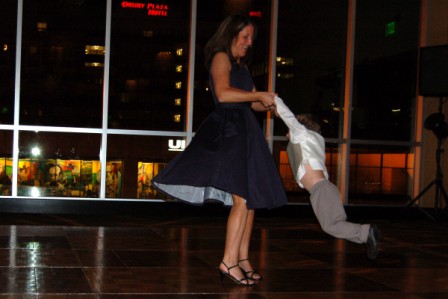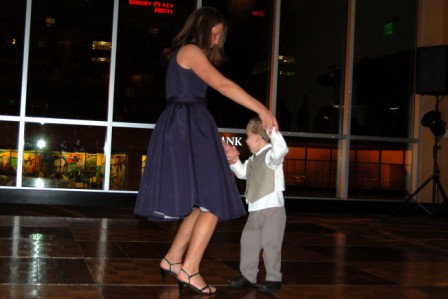 Luca dancing with his mama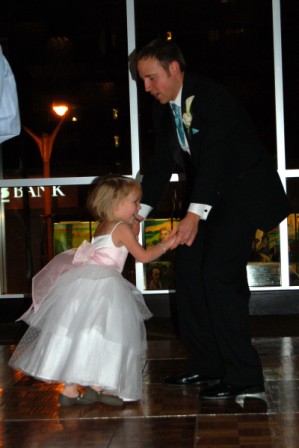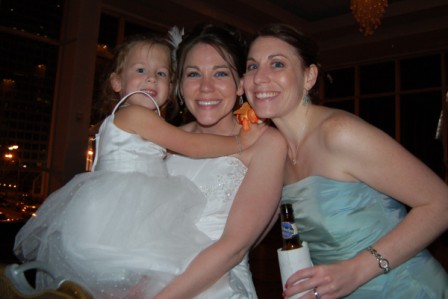 Perry and Brian...Ella, Rachel, Jennifer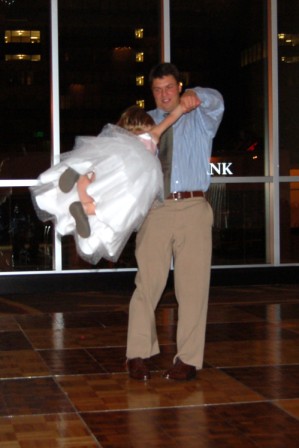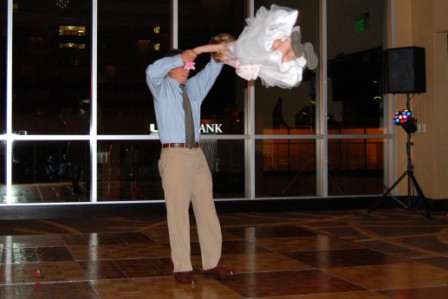 This was Perry's favorite dance move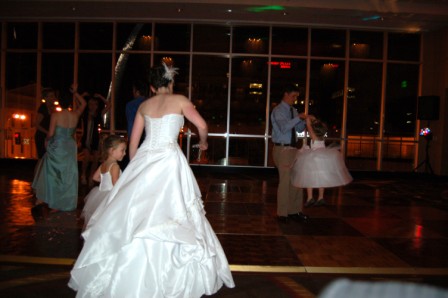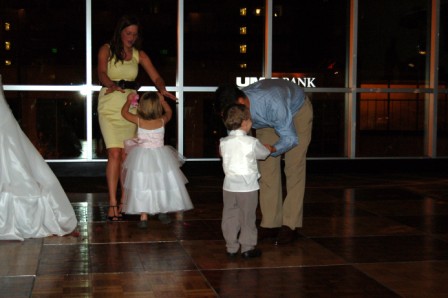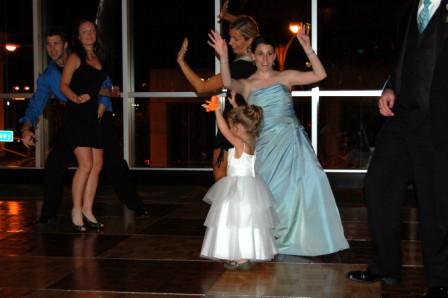 Dancin' machines!
October 24
Neighborhood Fall Festival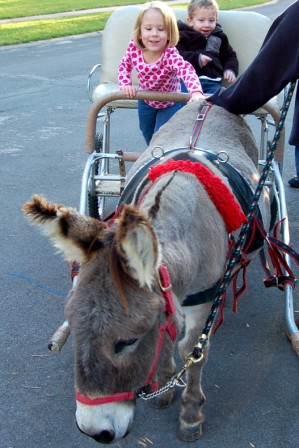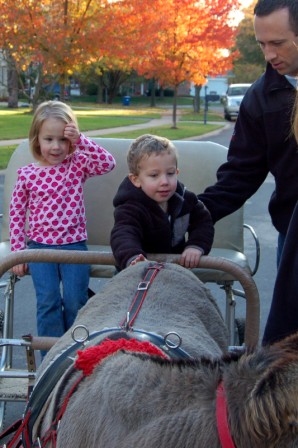 Perry and Luca petting the donkey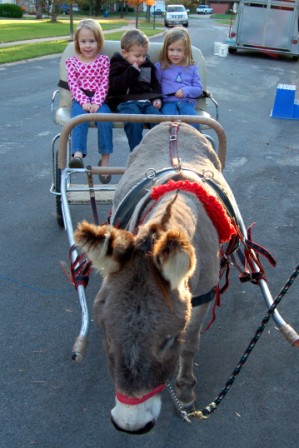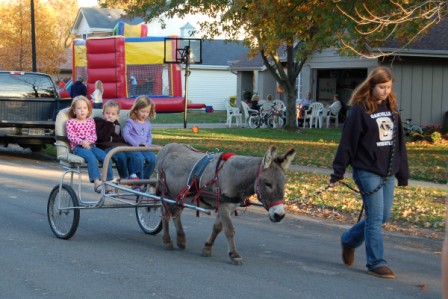 Our 3 little donkey riders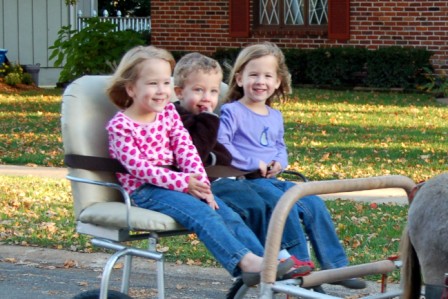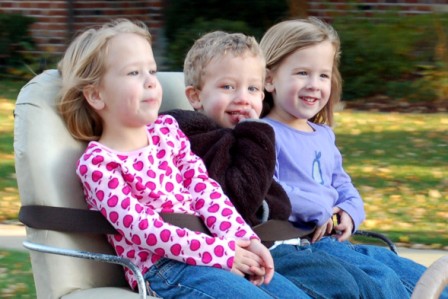 Wheeeee!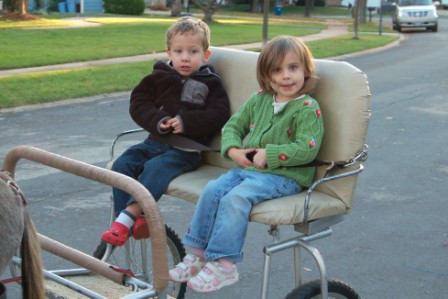 Luca escorting Mackenzie on a donkey ride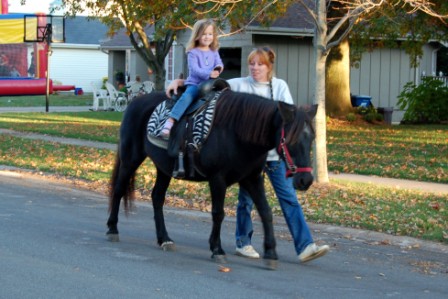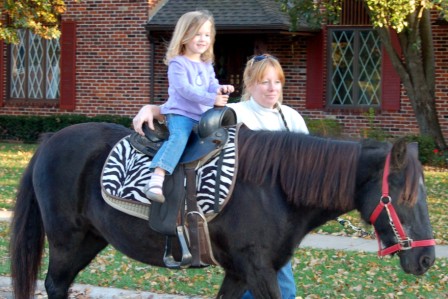 Ella riding the horse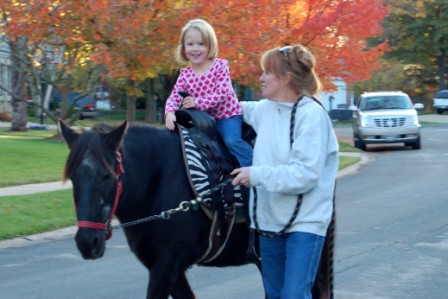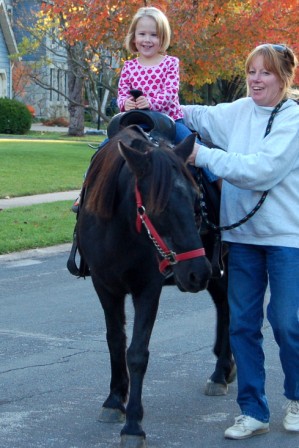 Perry riding the horse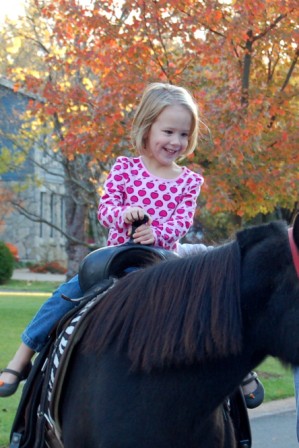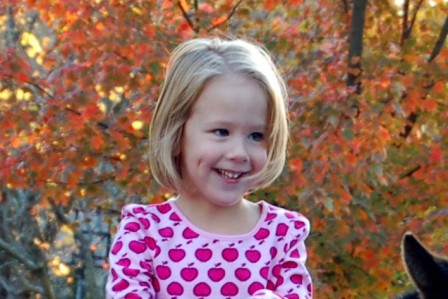 Perry LOVES the horsey!
October 29
Preschool Halloween Parade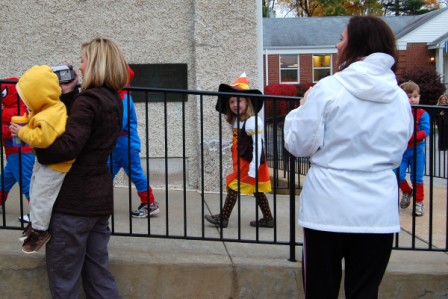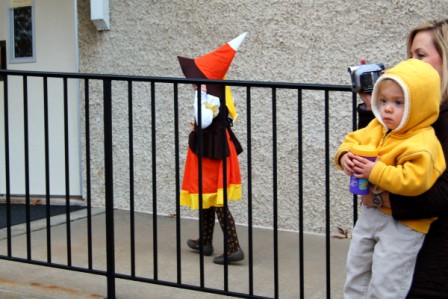 Ella...Perry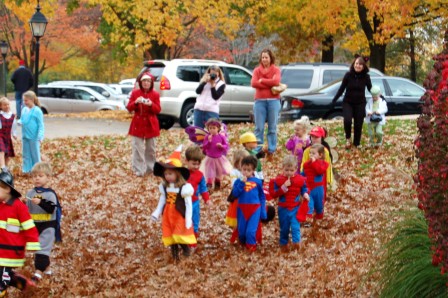 Walking back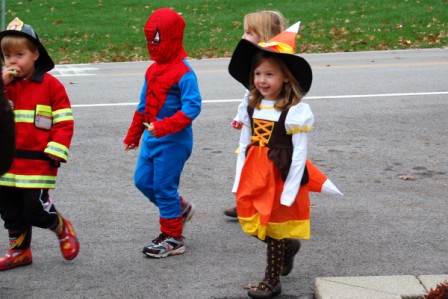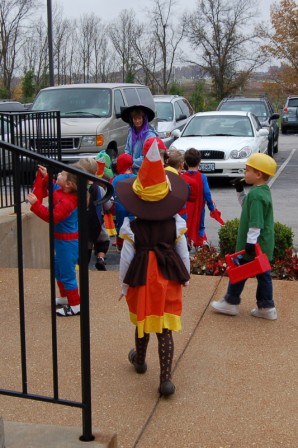 Ella...Perry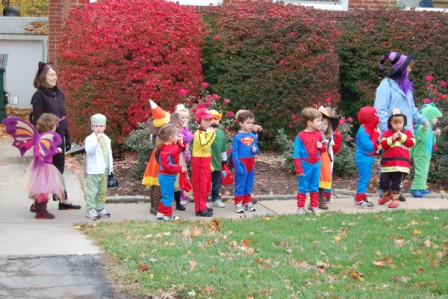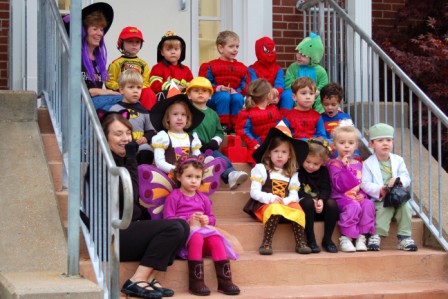 Their class...LOTS of Spidermen!
Sneak peak at school pics (these are pics of pics)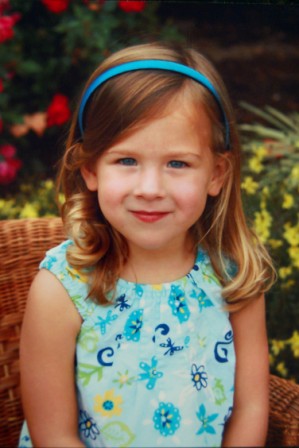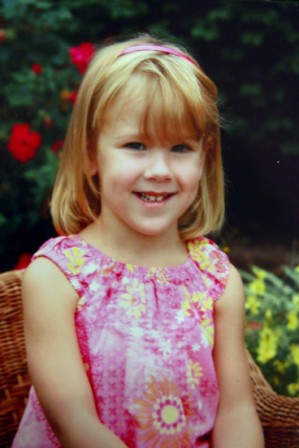 October 31
Halloween!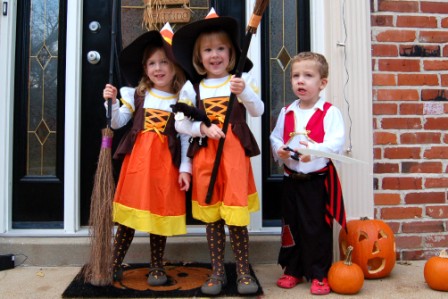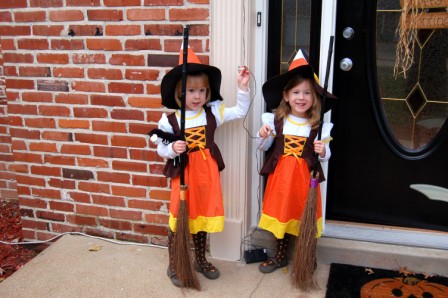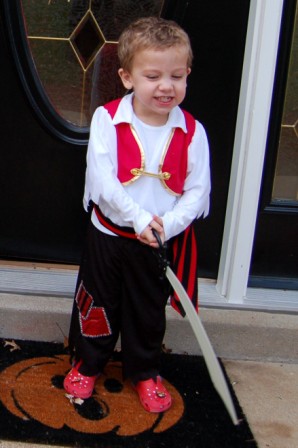 2 sweet candy corn witches and a handsome pirate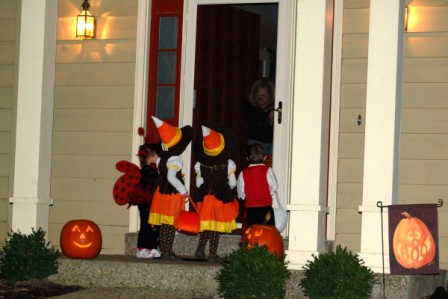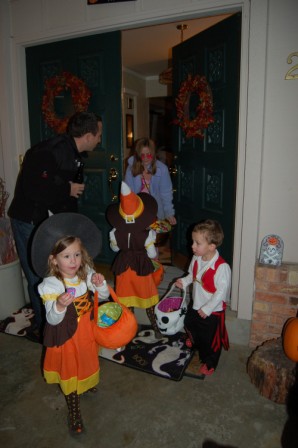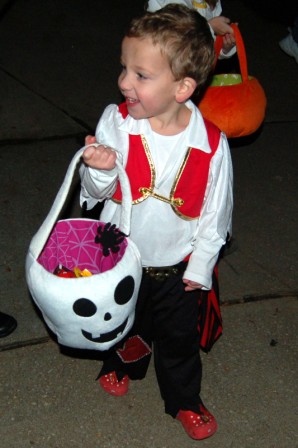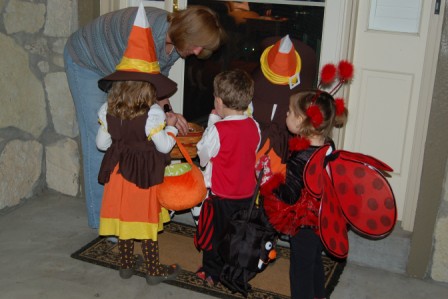 Trick or treat!!