September 1
More updates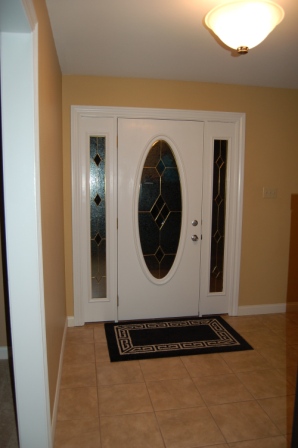 White front door (it used to be dark green)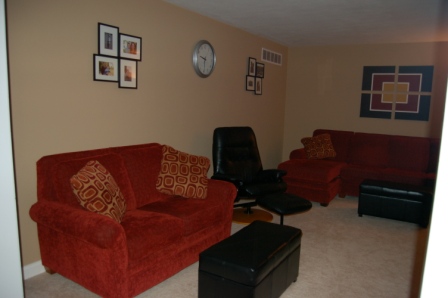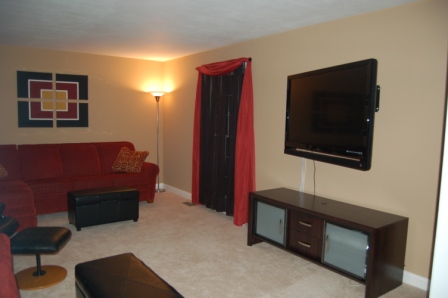 Living room
(painted walls and trim, moved the huge TV, and hung some pictures)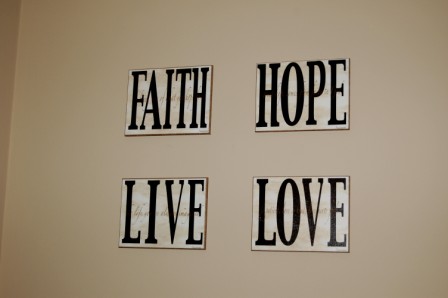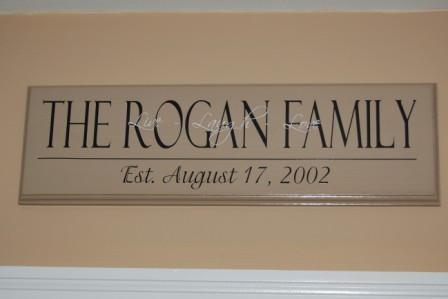 Our "kitschy" artwork in the living room (thanks to Wal-Mart and etsy.com)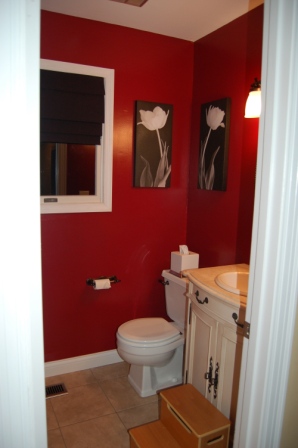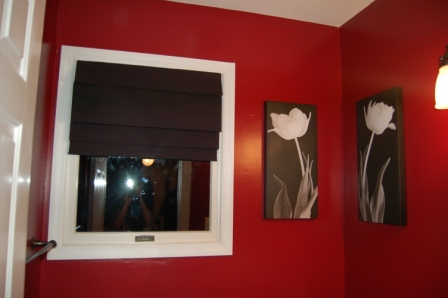 Powder room
(repainted the red walls, painted the trim, put in a new roman shade, and hung some artwork)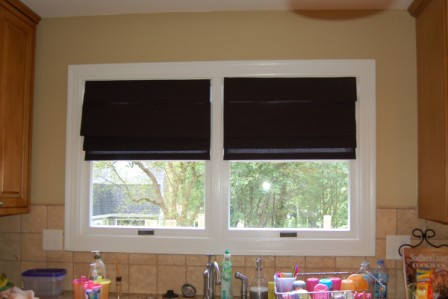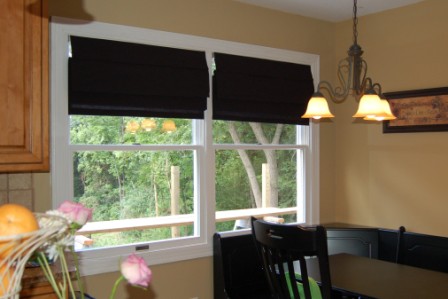 Kitchen windows got new cordless roman shades too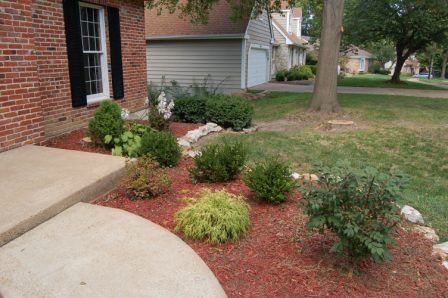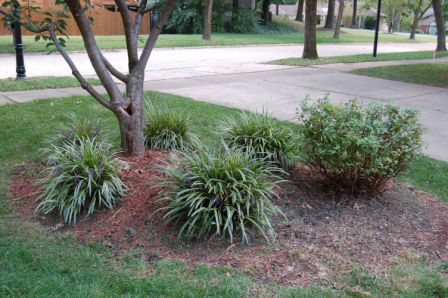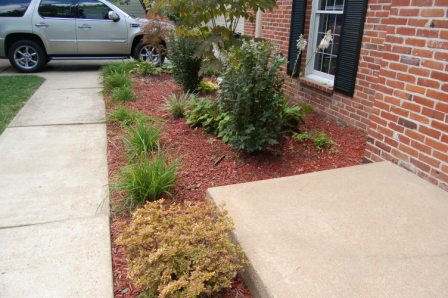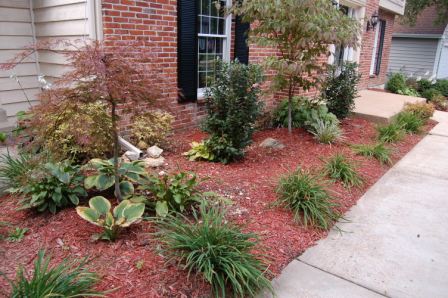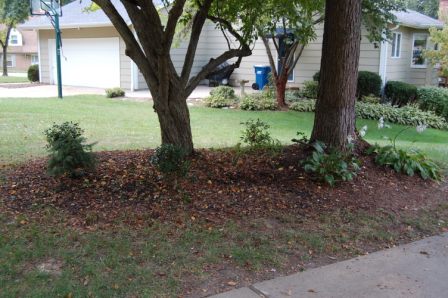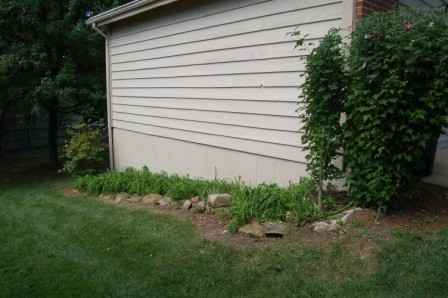 "Pruned" the landscaping a bit
(probably need to do before and after pics to get a true appreciation for this, but let's just say it was pretty overgrown)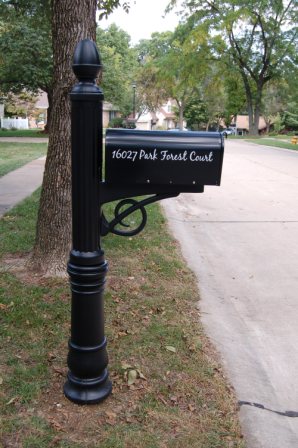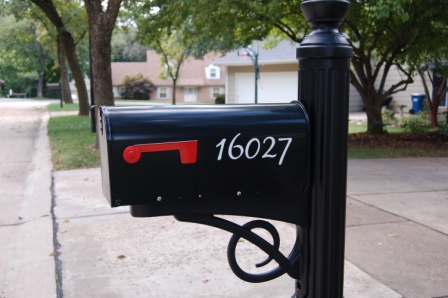 I love etsy.com!!
(decorated our mailbox with some peel and sticks...please don't stalk us now that you know our address...LOL!)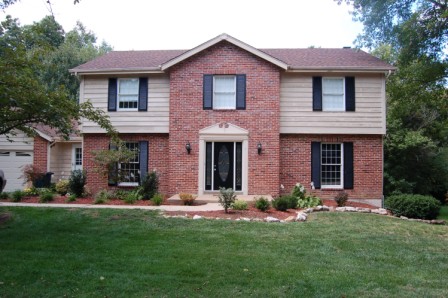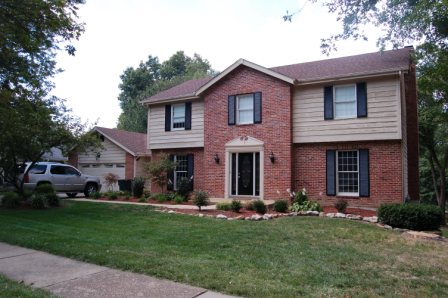 The house in the daylight...minus a huge sweet gum ball tree and the overgrown landscaping
(we've also traded out all the lighting)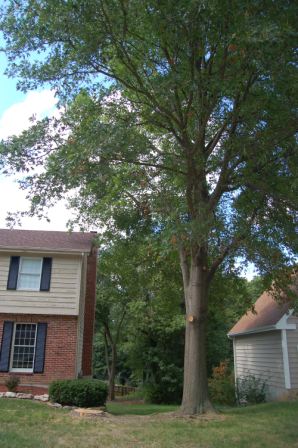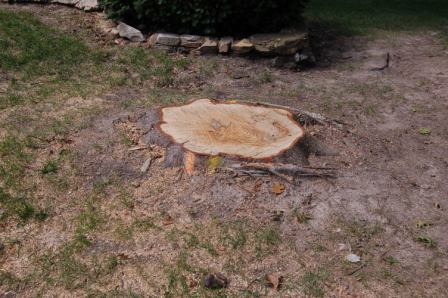 The remaining oak tree...and our sweet gum ball stump
(couldn't grind it up b/c the gas lines run right under it...of course)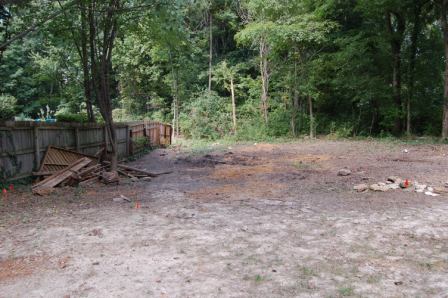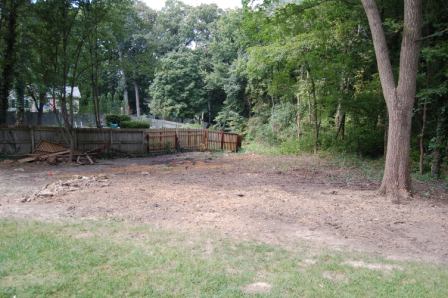 The gloriously large (and naked) backyard!
(again, probably need to see side by side before and after pics...but we had about 20 trees taken out)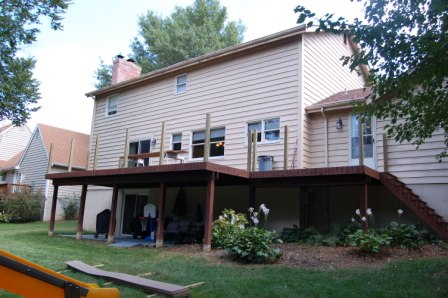 "Handy Nathan" has started working on the deck...we're changing it over to Trex decking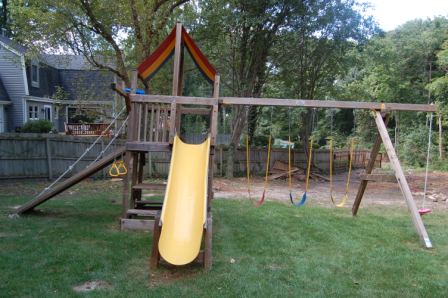 For Melanie...this is the swingset we scored for $700 on Craigslist (including pick up, powerwashing, and set up)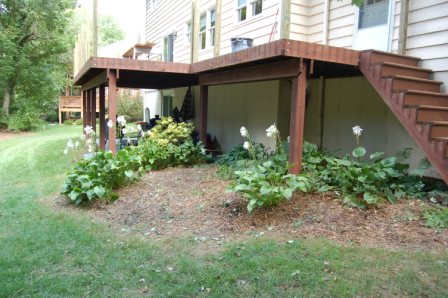 Dave and I took out our aggression on some wild ivy and Andrew and Courtney are adopting these hostas
September 5
Disney on Ice!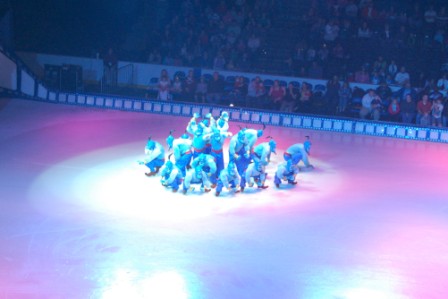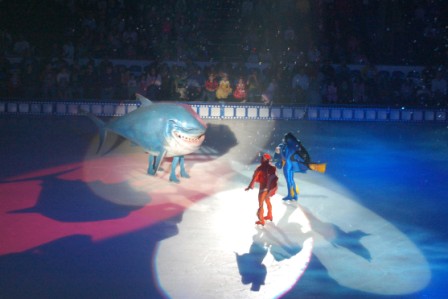 Aladdin and Finding Nemo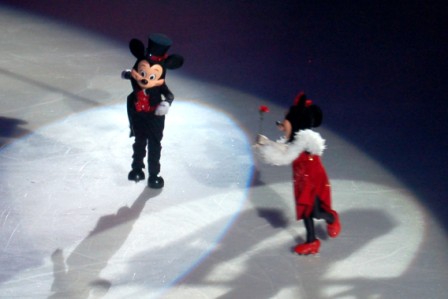 Mickey and Minnie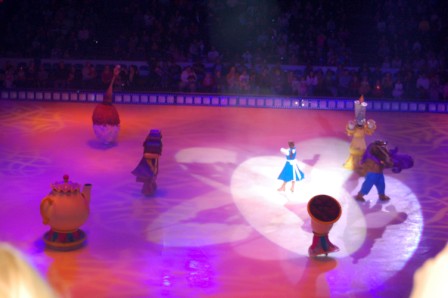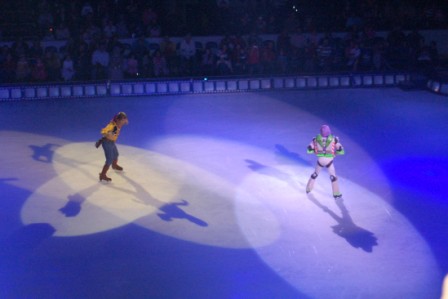 Beauty and the Beast...Woody and Buzz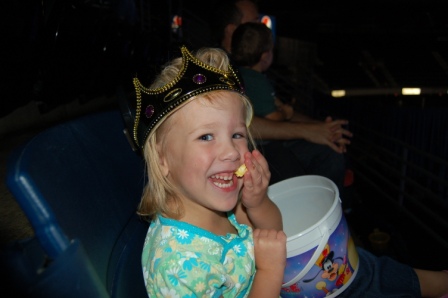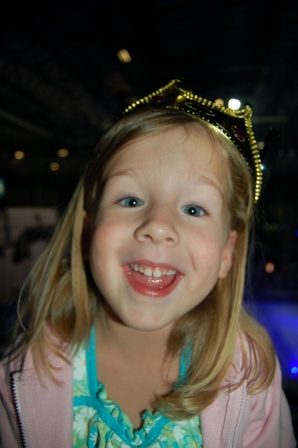 Intermission fun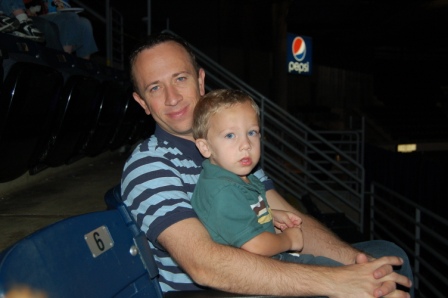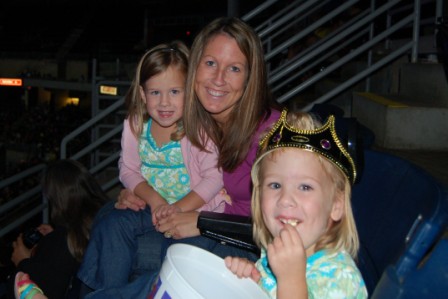 The guys...the girls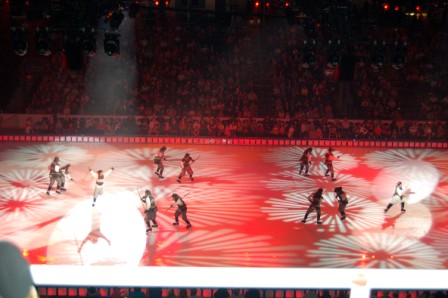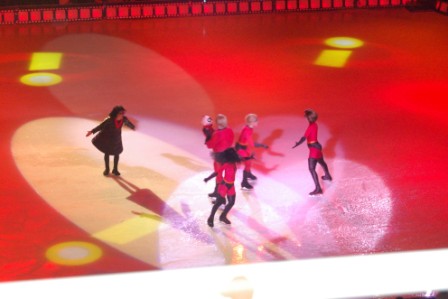 Mulan and The Incredibles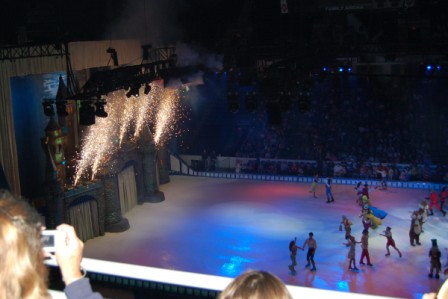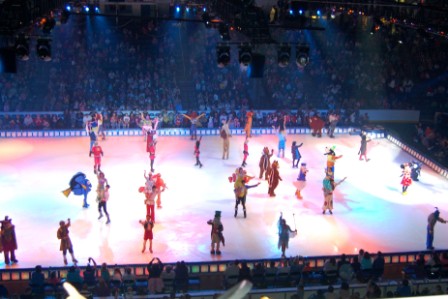 Grand finale!!
September 6
Trying on flower girl dresses for Rachel and Brian's wedding in October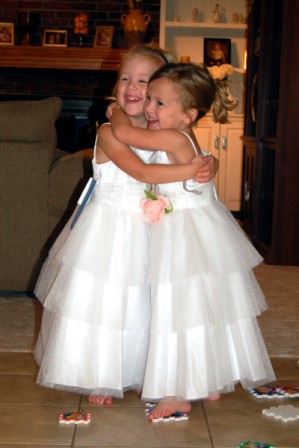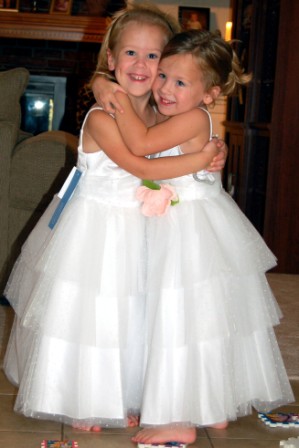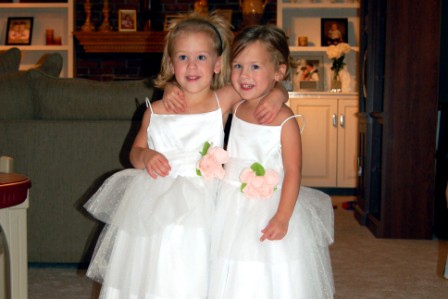 Such darlings
September 7
Swimming at Great Aunt Carole's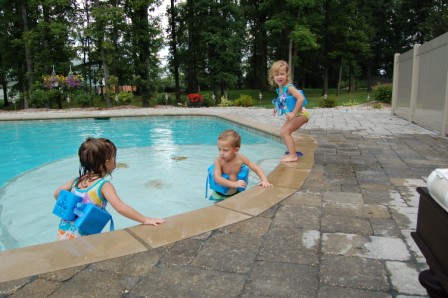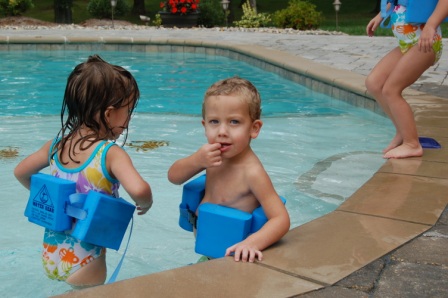 Hanging out on the "island"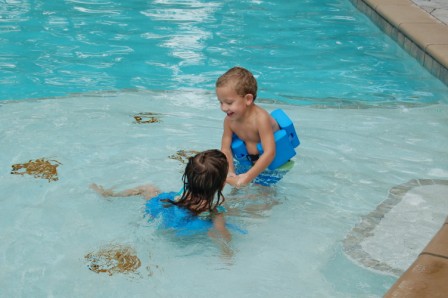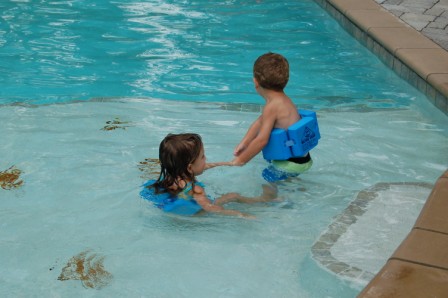 I'll pull you...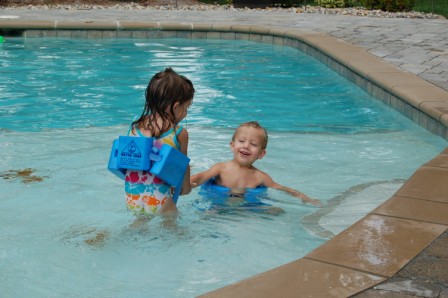 ...if you pull me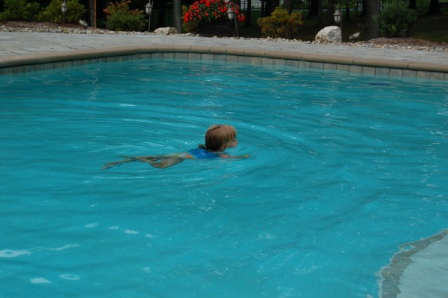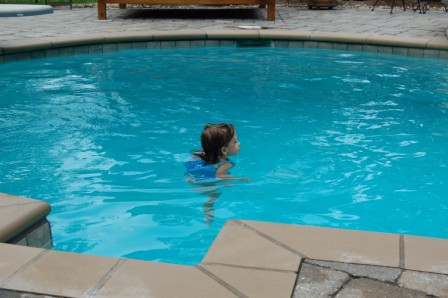 Perry and Ella LOVE to swim!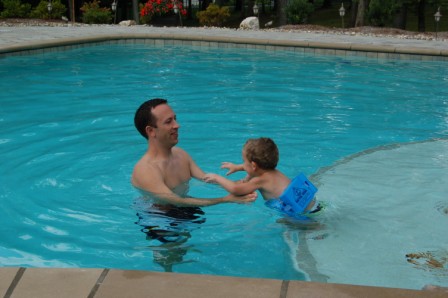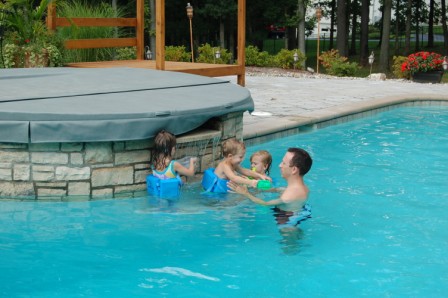 Luca LOVES to jump!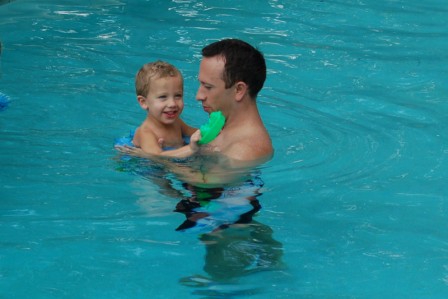 Smiley boy
September 8
First day of school!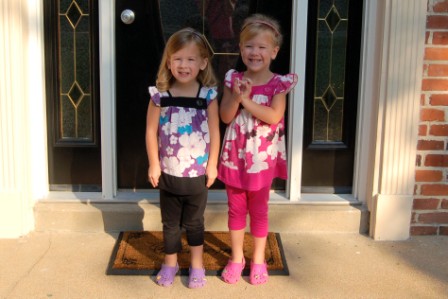 Big girls!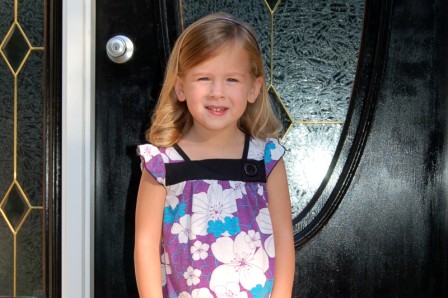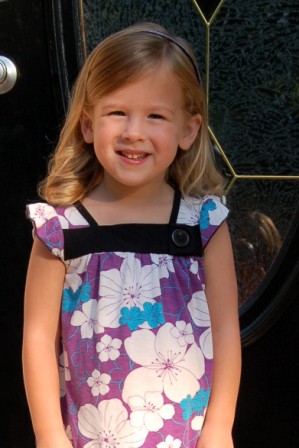 Perry was still a little "grumpy", so I snapped a few shots of Ella by herself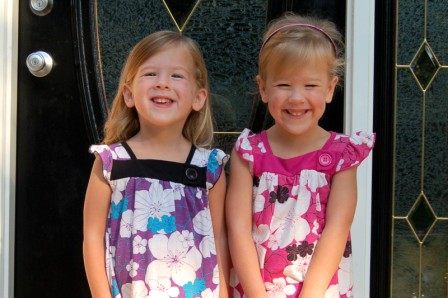 Goofy girls
Updates of Luca's room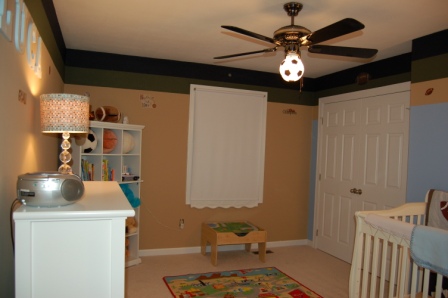 From the door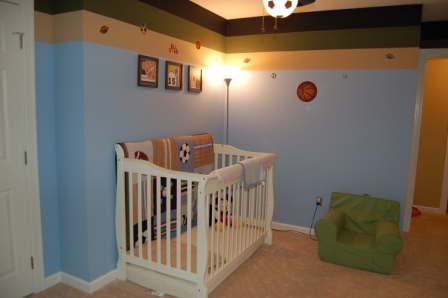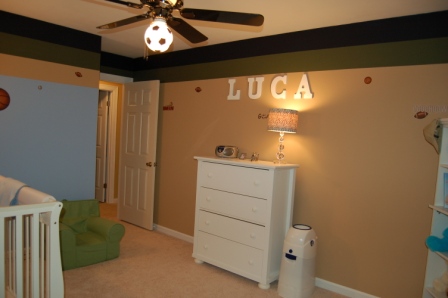 It's a sports theme, can you tell?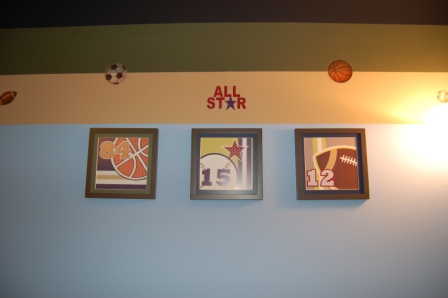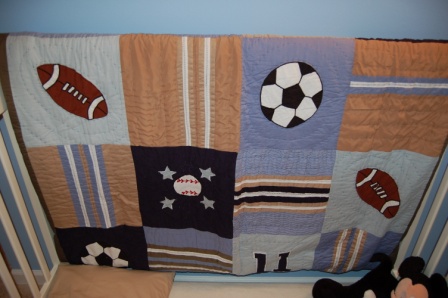 Art above his bed...bedding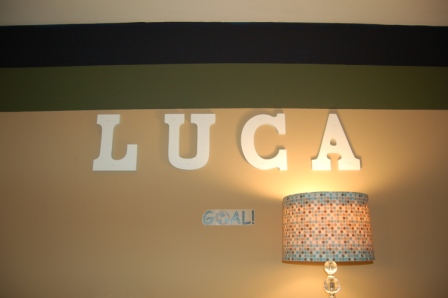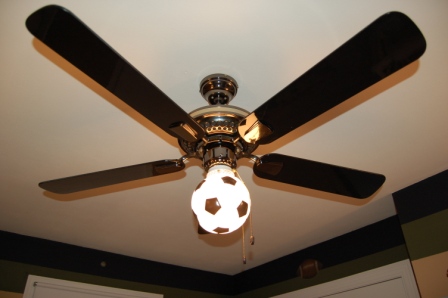 LUCA..."revamped" ceiling fan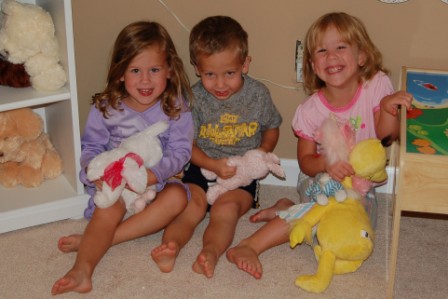 Being cheesy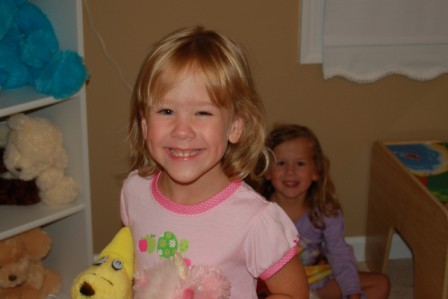 Silly kids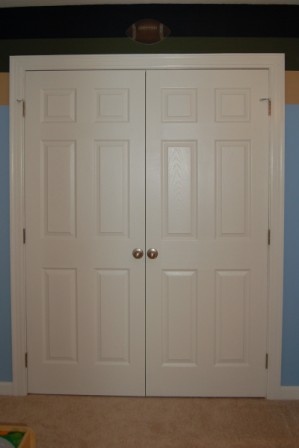 New closet doors...replaced the bi-fold doors
September 10
Lukey's in a big boy bed!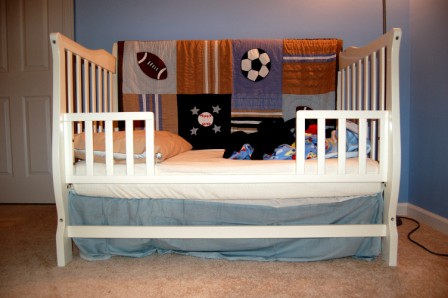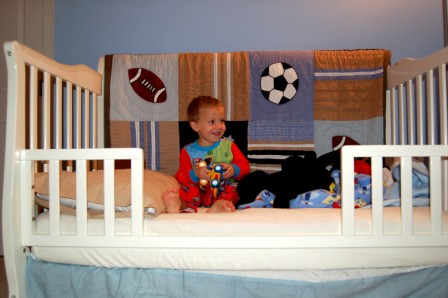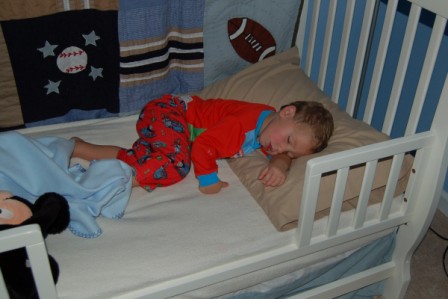 Little monkey kept climbing out of his crib...so he's in a big boy bed now!
September 12
Sports Sampler Class at Lifetime Fitness (our new gym)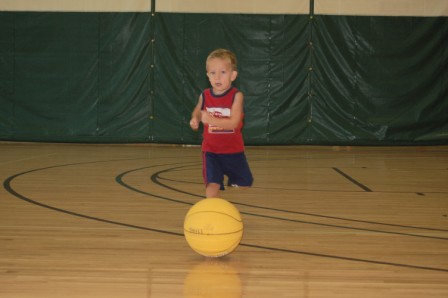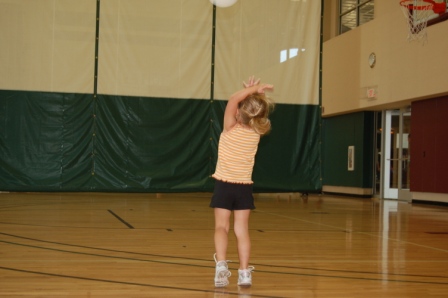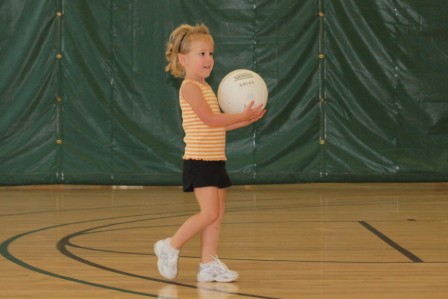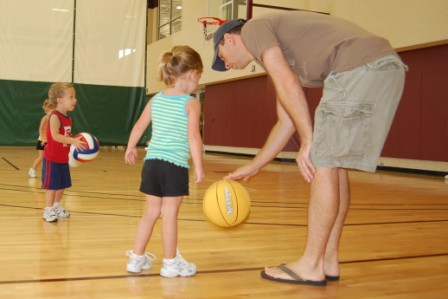 Messin' around before class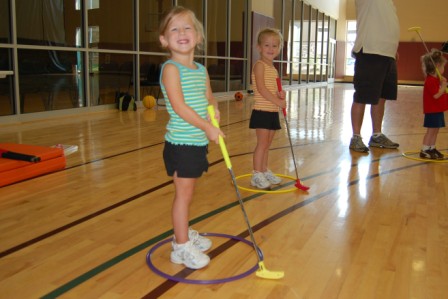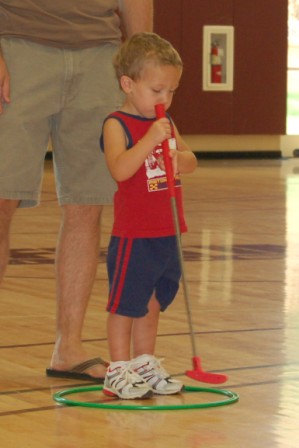 Golf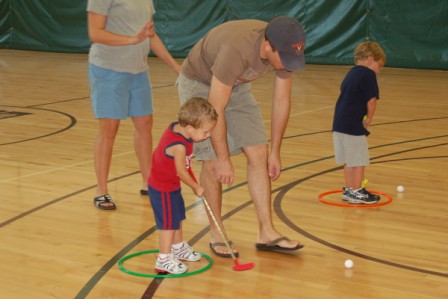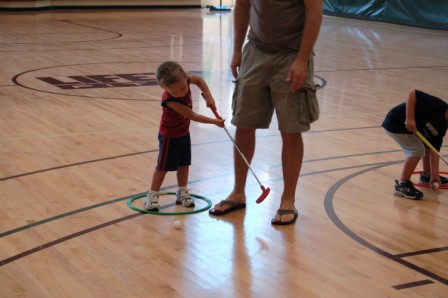 Look out Tiger!!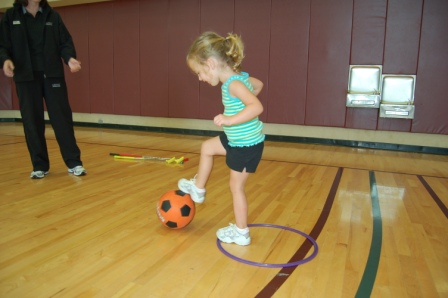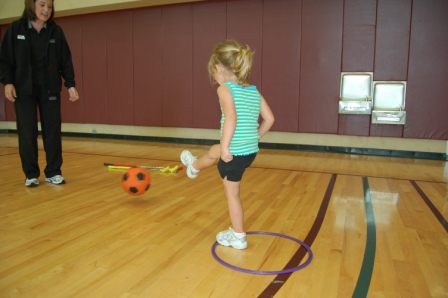 Ella showing off her superior soccer skillz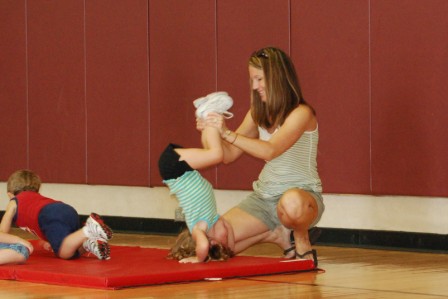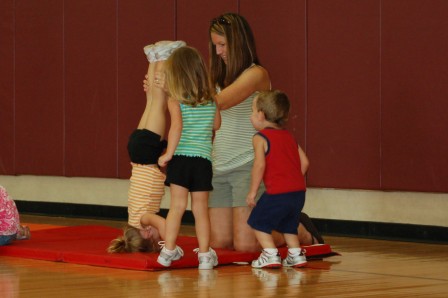 A little bit of gymnastics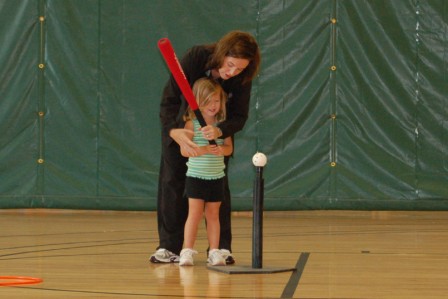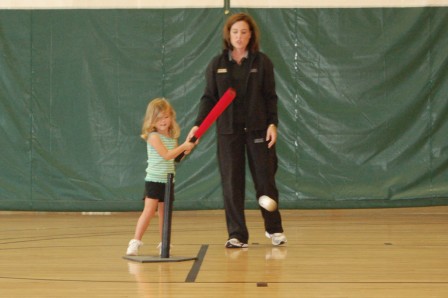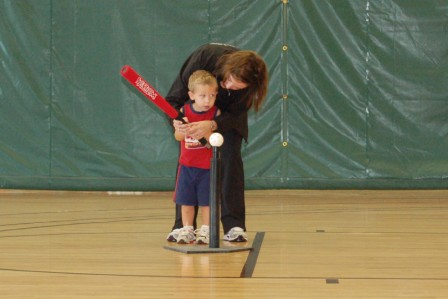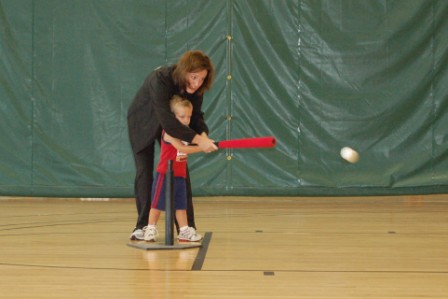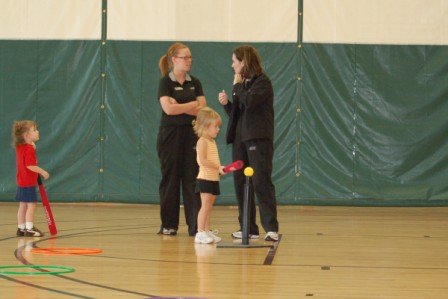 T-ball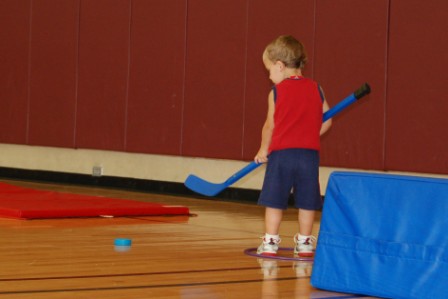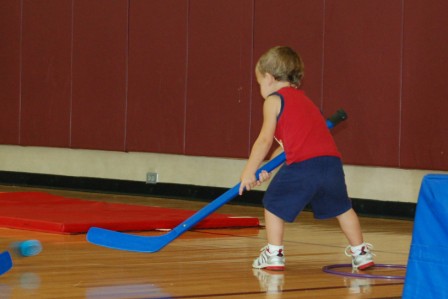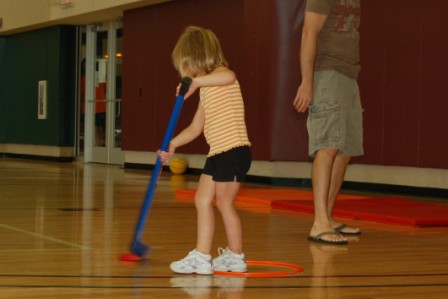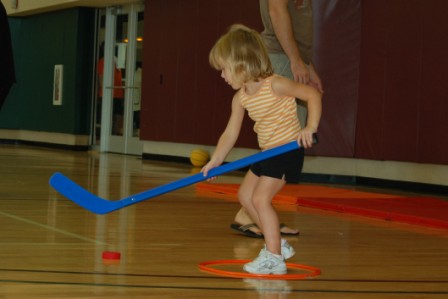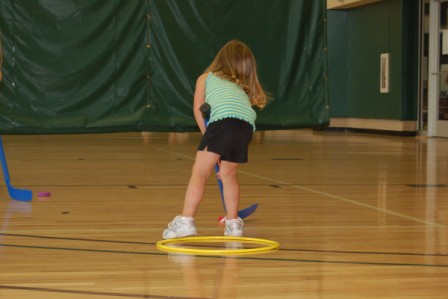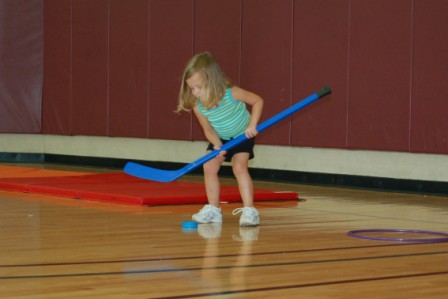 Hockey
The Best of Chesterfield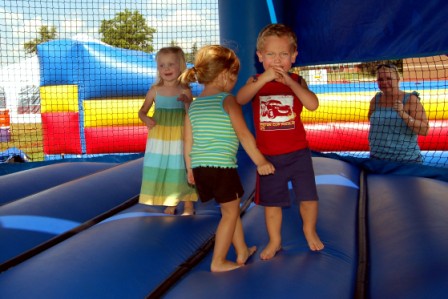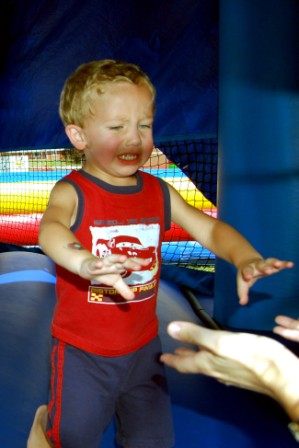 Lukey does NOT like the bounce house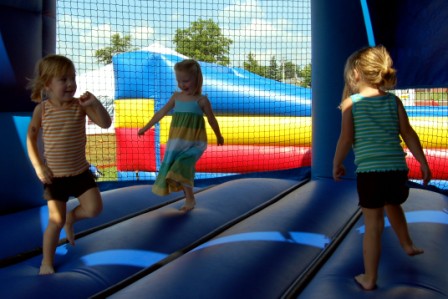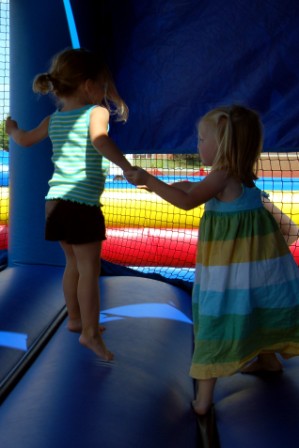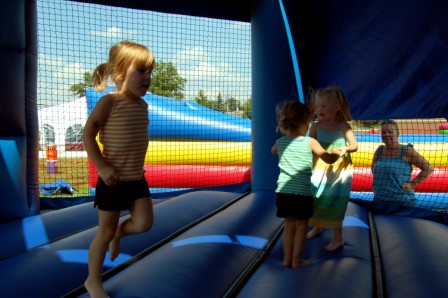 The girls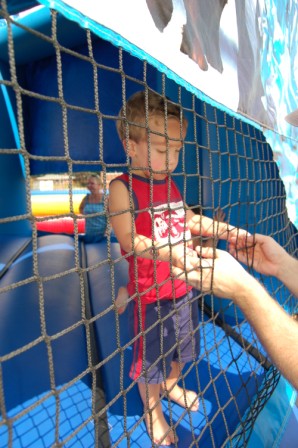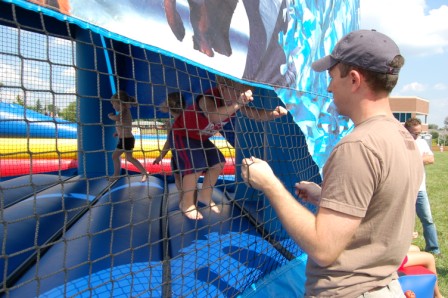 Now he's got the hang of it!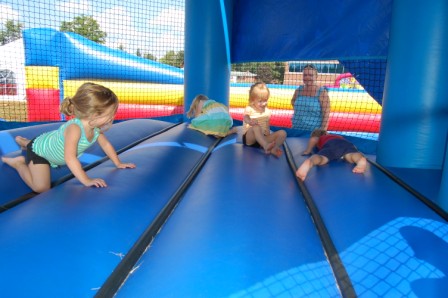 Everyone's down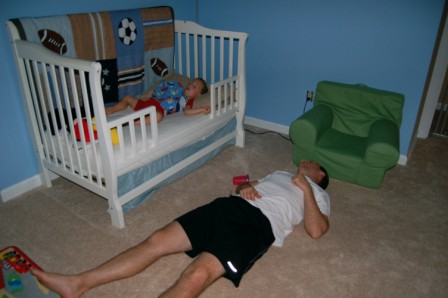 Lukey and Daddy passed out after a long day
September 13
Daddy was REALLY tired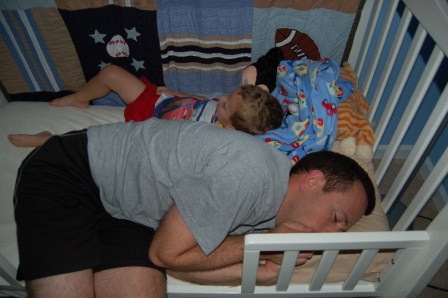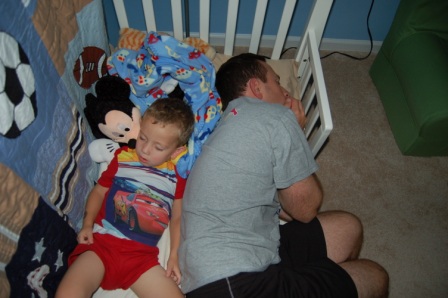 Get a good look while you can because I have a feeling these won't be up long ;)
September 17
Finally a pic of the kids in front of the new house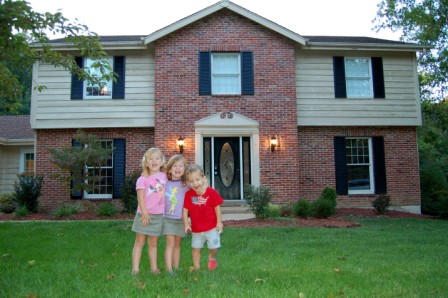 September 18
Forest Park Balloon Glow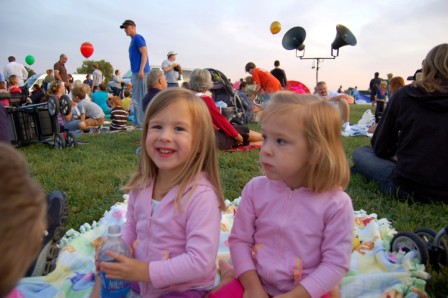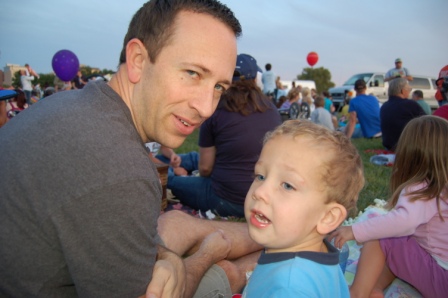 Having a little picnic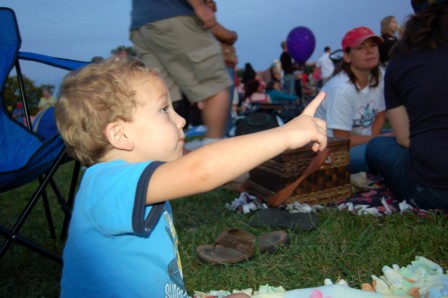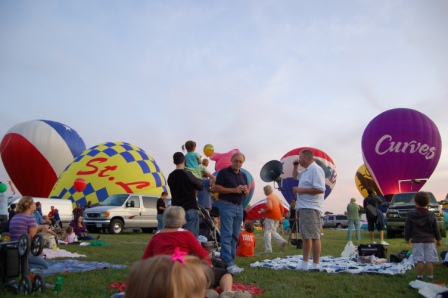 And the balloons go up!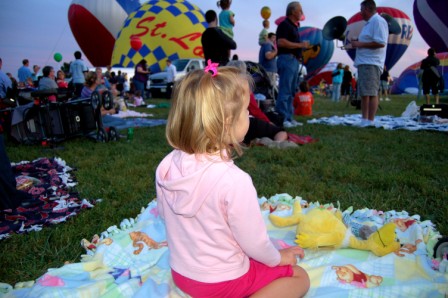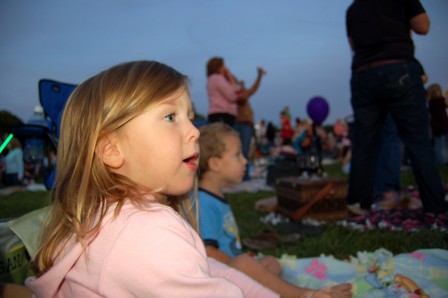 WOW!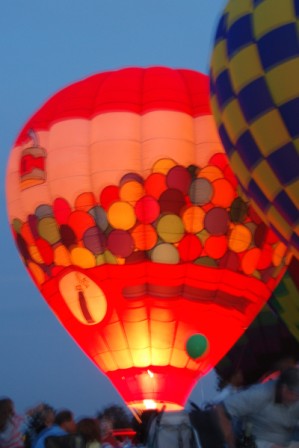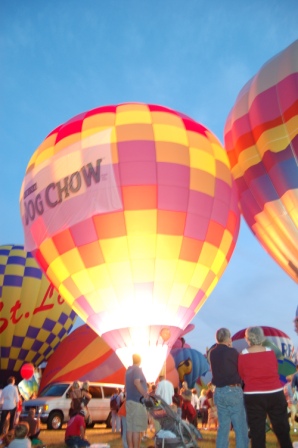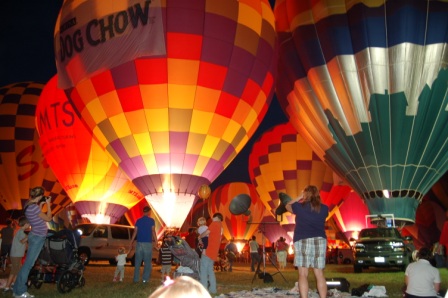 Glowing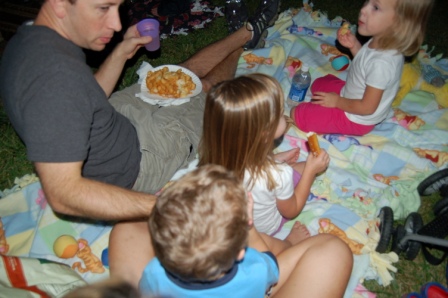 Mmmmm, funnel cake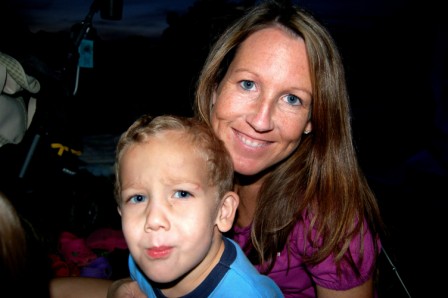 Mommy and Luca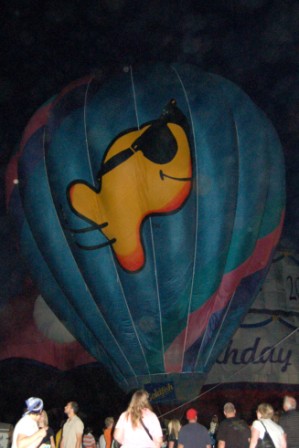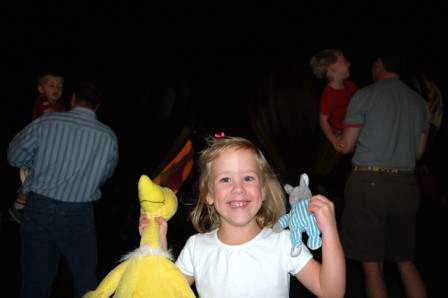 Goldfish balloon...Perry (and Sneetchy and Hop Hop) were the only ones who weren't afraid of the loud horn and fire!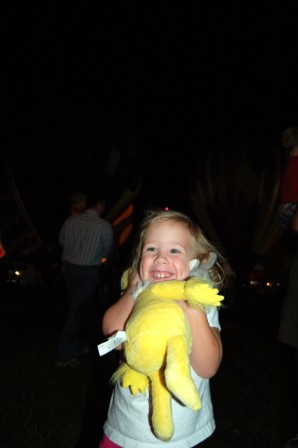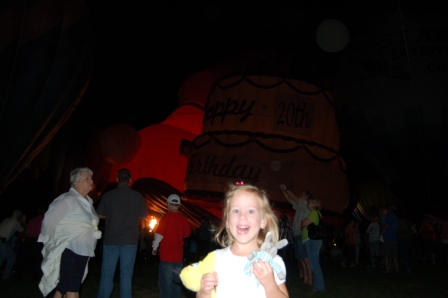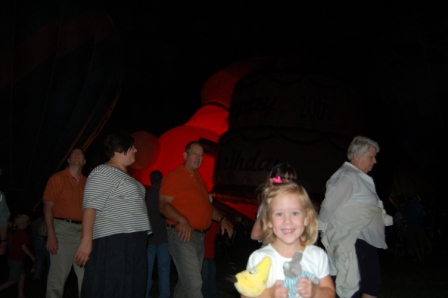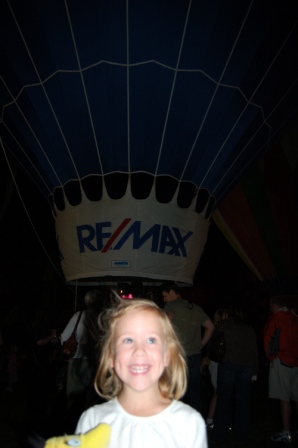 Someone is loving the one on one attention with Daddy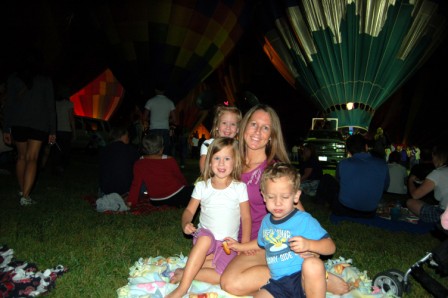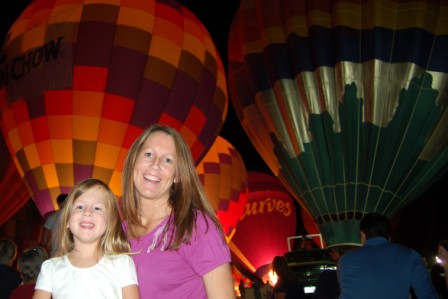 Balloons in the background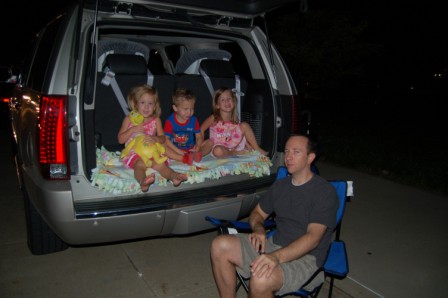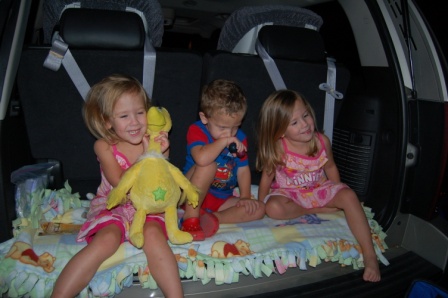 Waiting for fireworks
September 18
Strassenfest in Chesterfield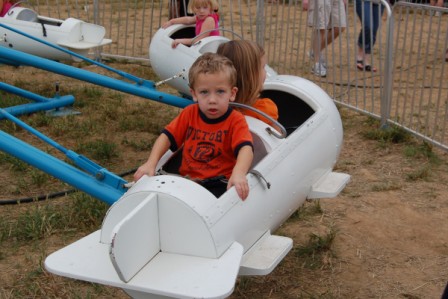 Luca's face says it all, right?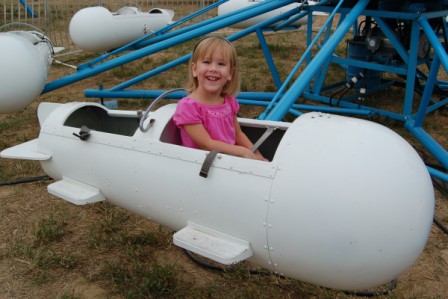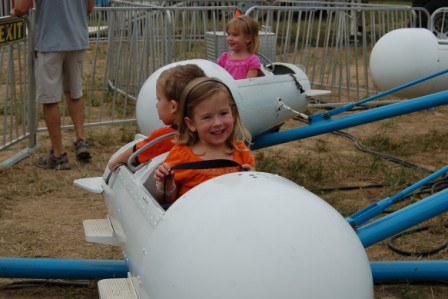 At least Perry and Ella smile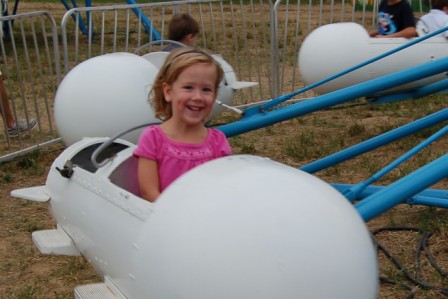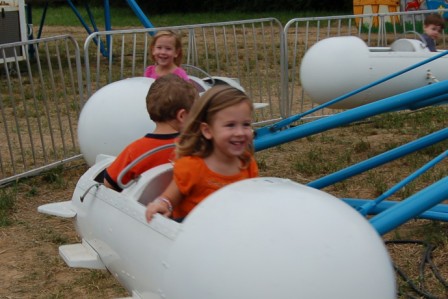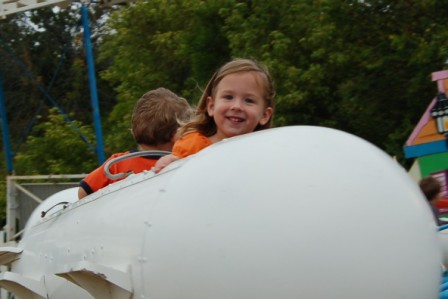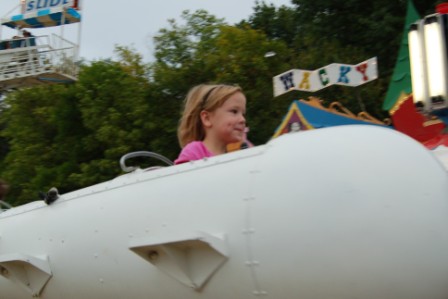 Woo hoo!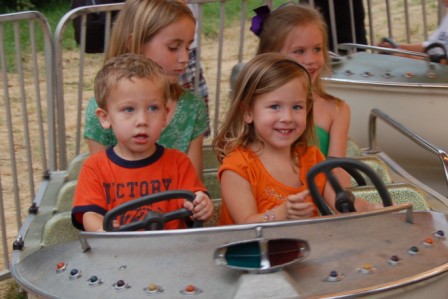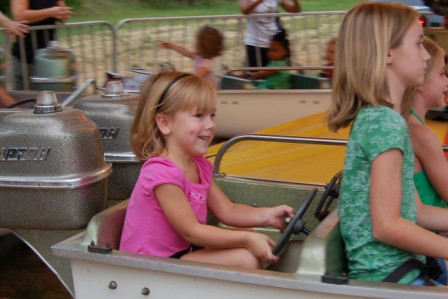 Boating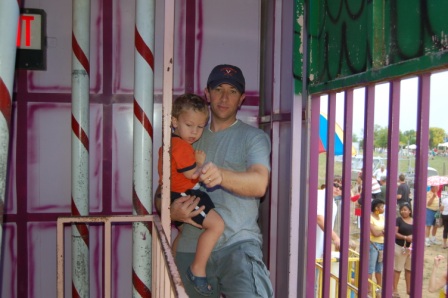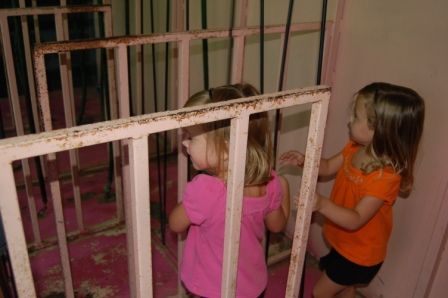 Fun house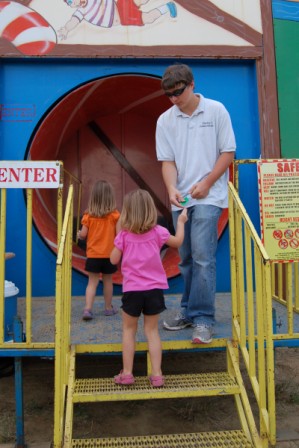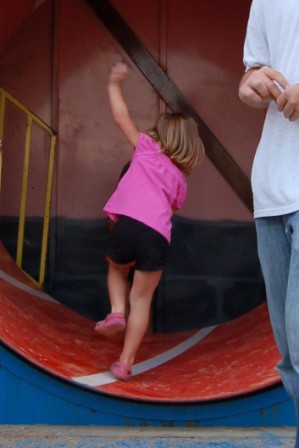 The girls went through all by themselves 2 or 3 times!!!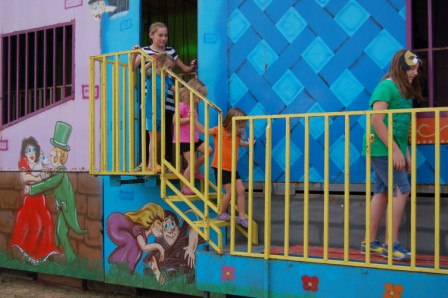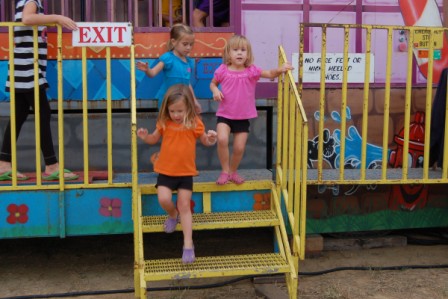 Do again!!!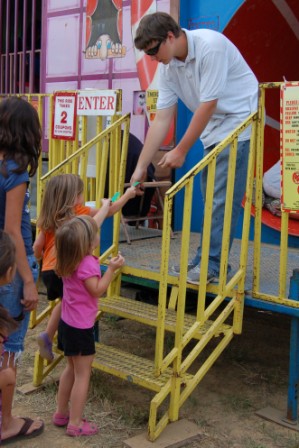 Aren't they so cute giving their tickets to the carnie??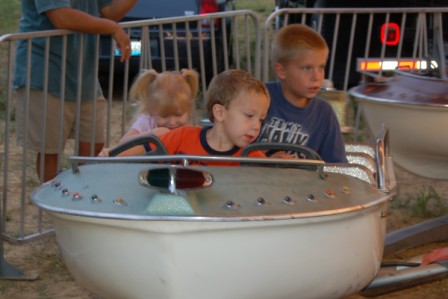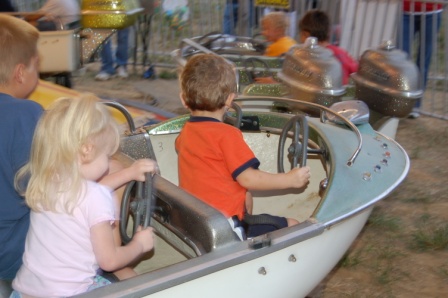 Lukey rode the boat by himself while the girls were in the fun house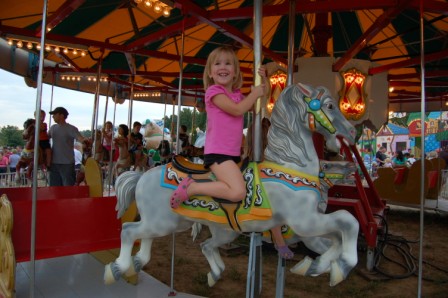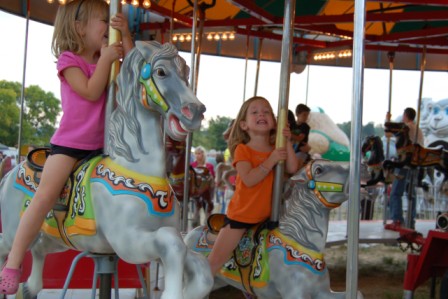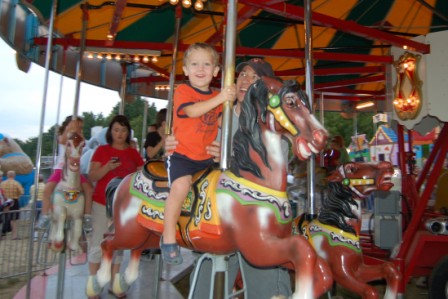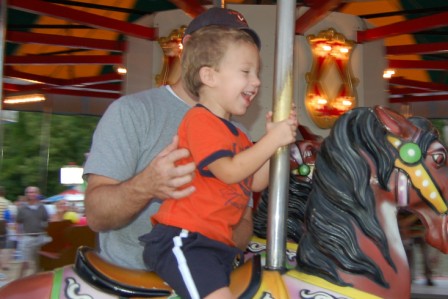 And the carousel of course
September 26
Butterfly House with Aunt Angela and Baby Noel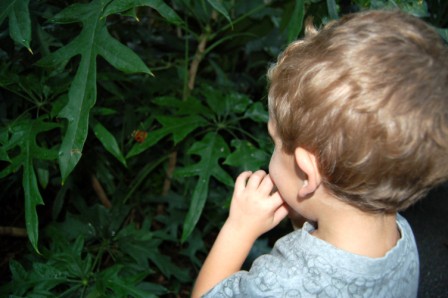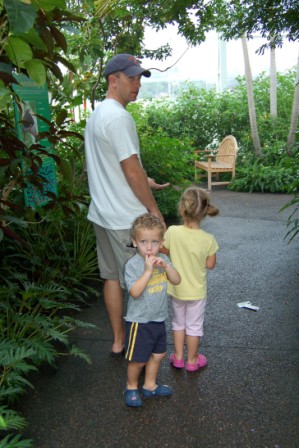 Not too sure about this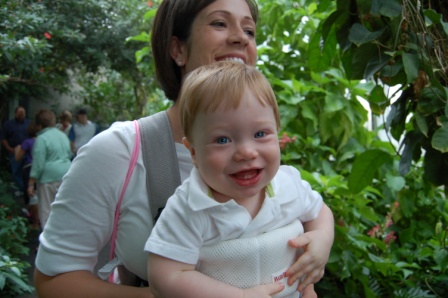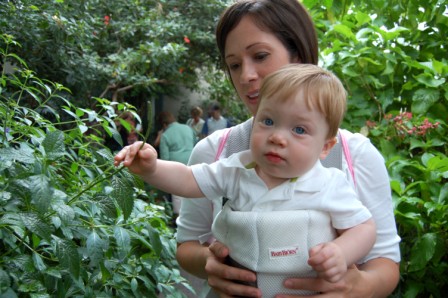 Baby Noel likes the Butterfly House!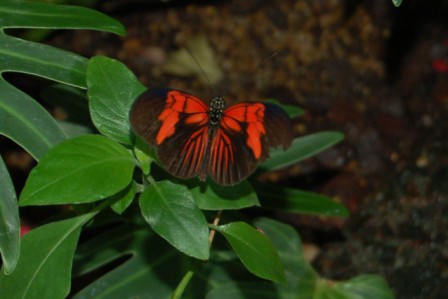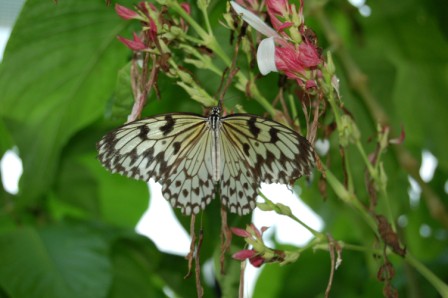 Pretty butterflies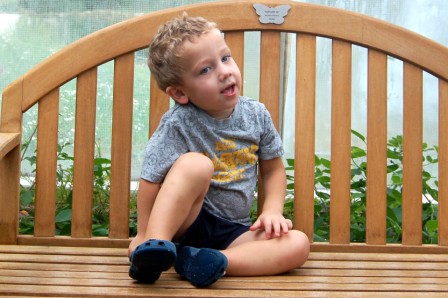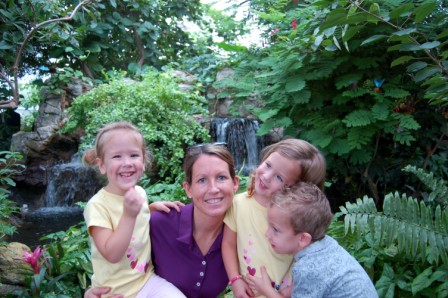 No one's ever cooperative for a photo op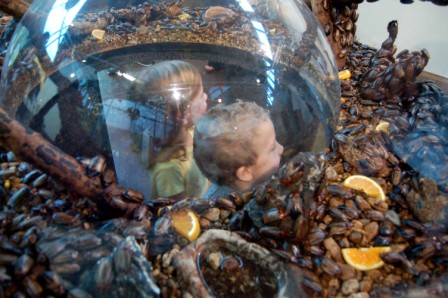 Ella and Luca looking at ROACHES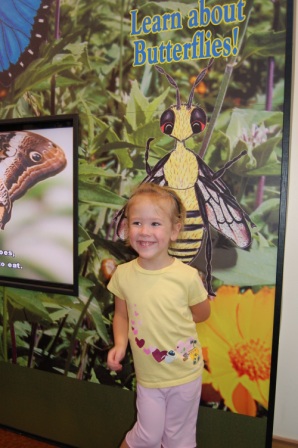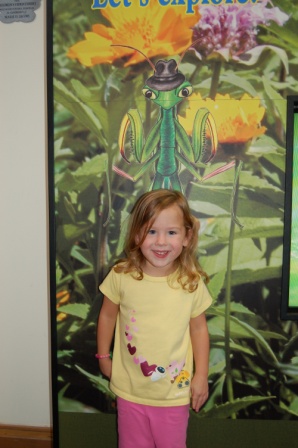 Posing with the butterfly and praying mantis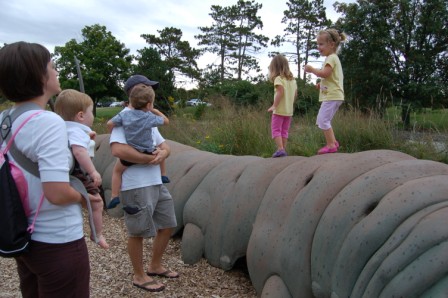 Climbing on the huge caterpillar
September 28
Working on the Letter "A"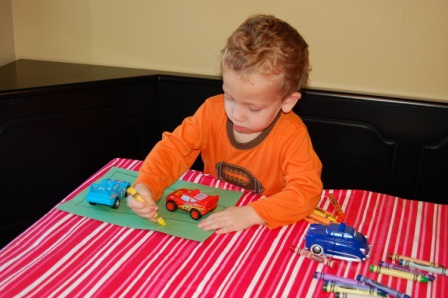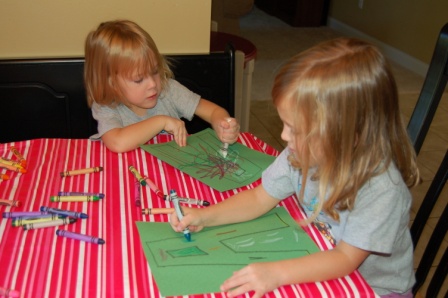 First you color it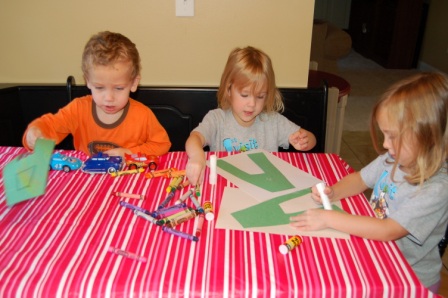 Then you cut it out and glue it on another piece of paper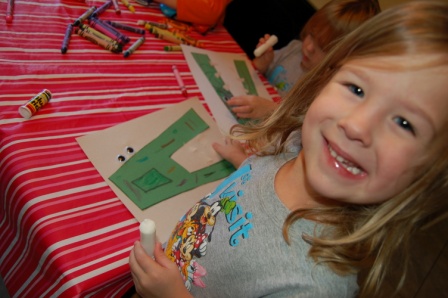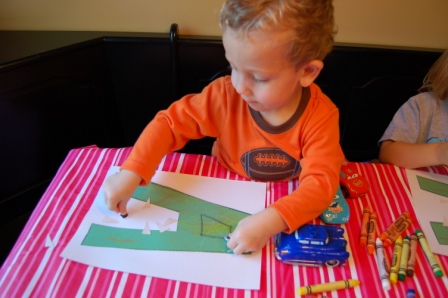 Then you glue on eyes and teeth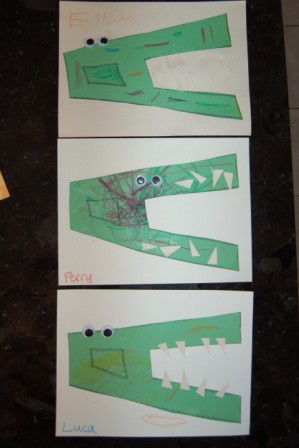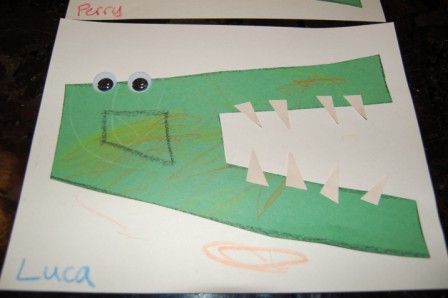 And then you have Alligators!!
September 29
Halloween preview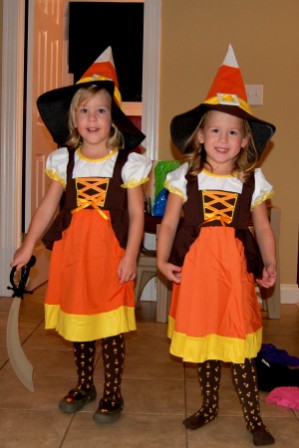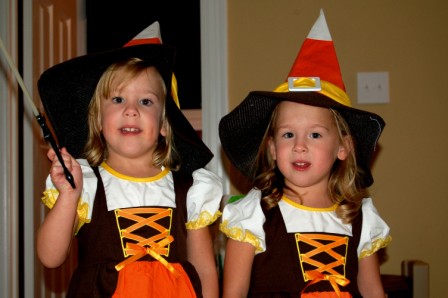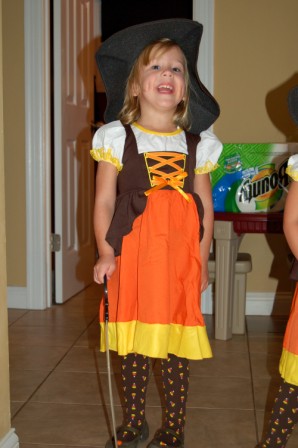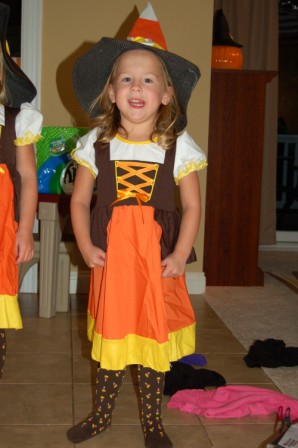 Candy Corn Witches!