April 1
Trip to the Zoo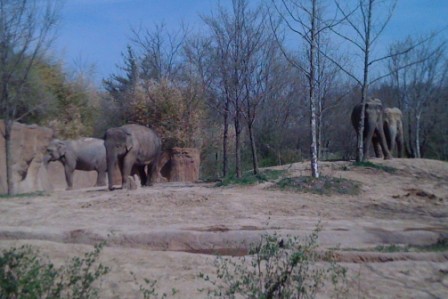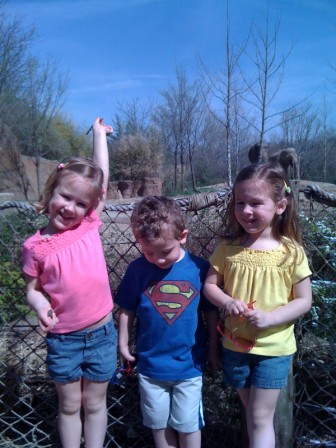 The elephants at Rivers Edge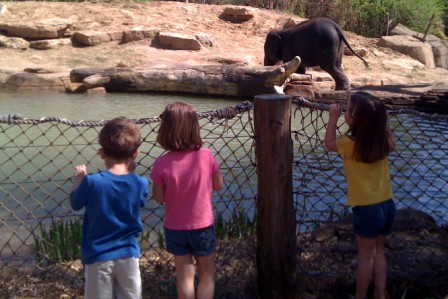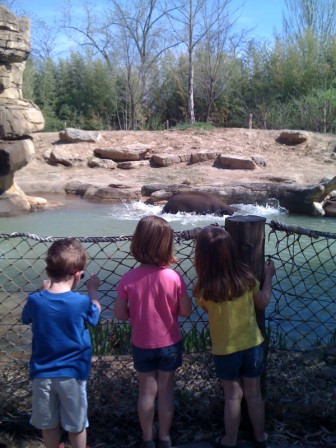 This silly elephant decided to take a swim and was splashing all around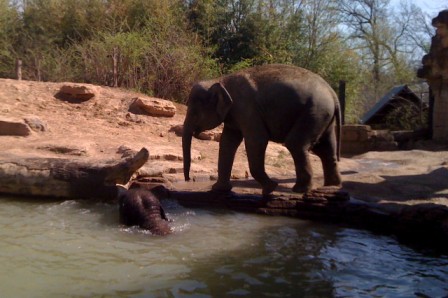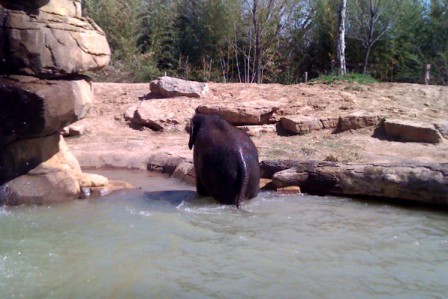 He tried to get his friend to join him, but no luck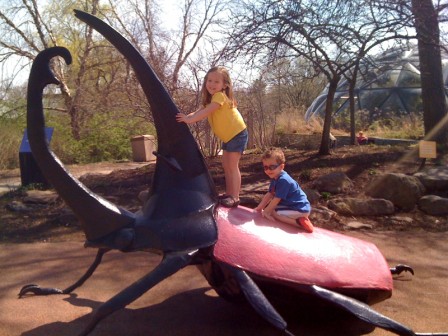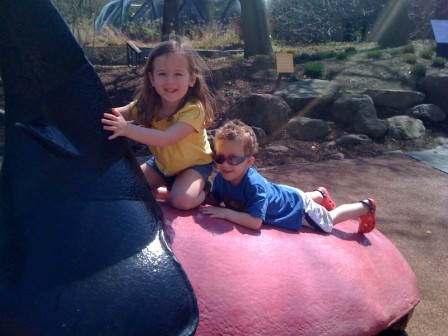 Ella and Luca climbing on the bug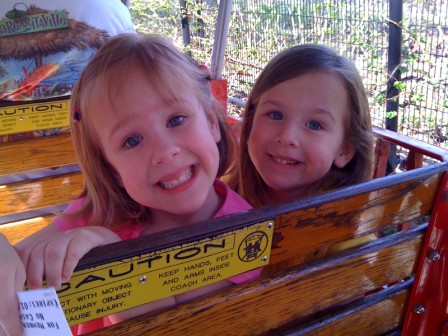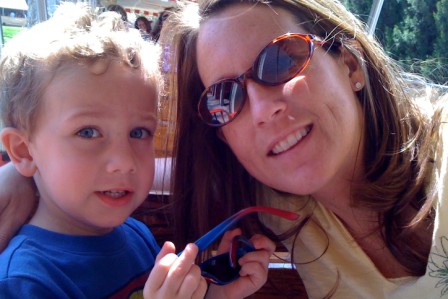 Riding the train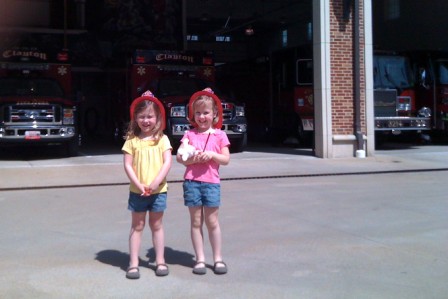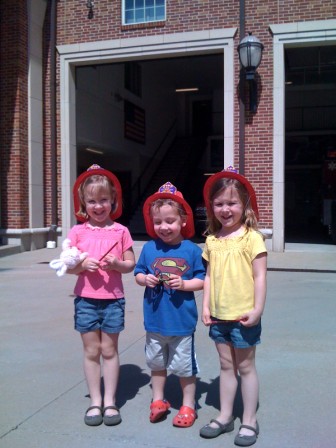 On the way to lunch we passed the fire station and got to go in and see the trucks, ring the bell, and got some free hats!
April 3
Easter at Teppie's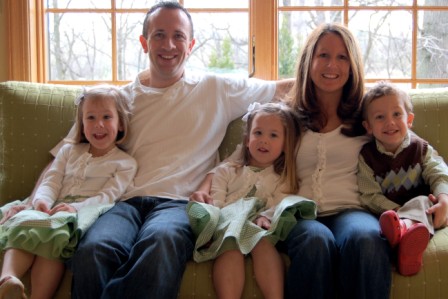 Family pic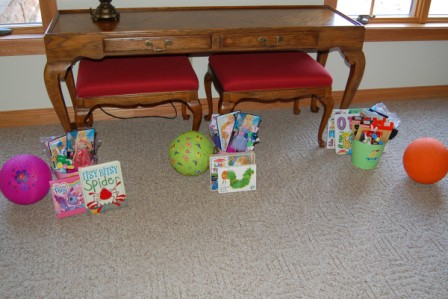 Grandma Kim's Easter goodies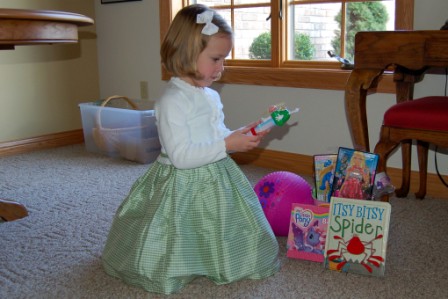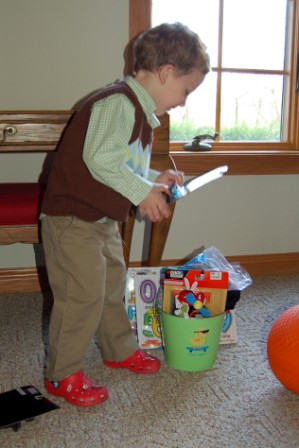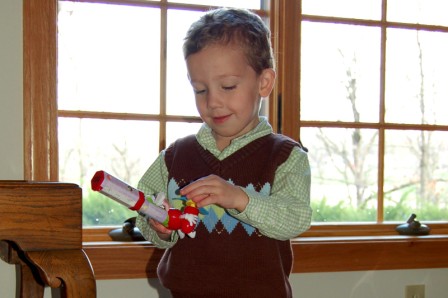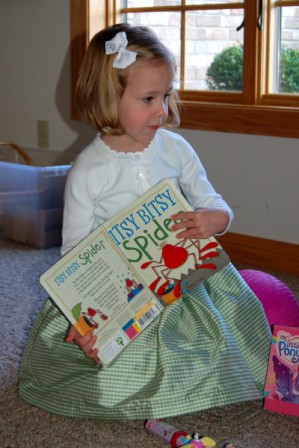 Perry and Luca checking out their new stuff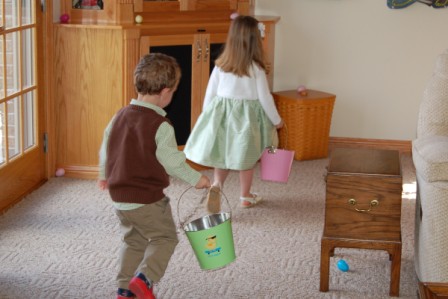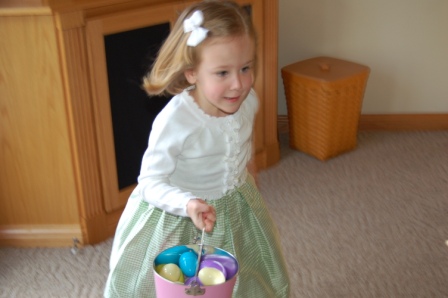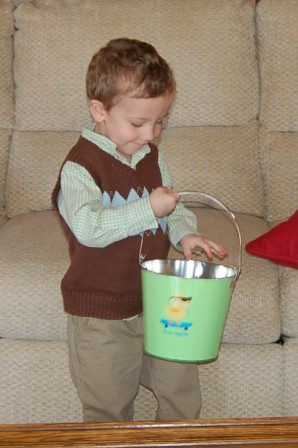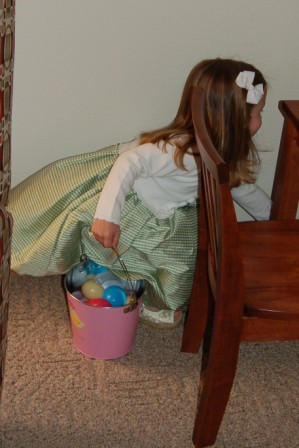 Hunting eggs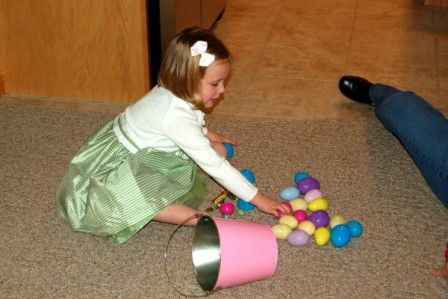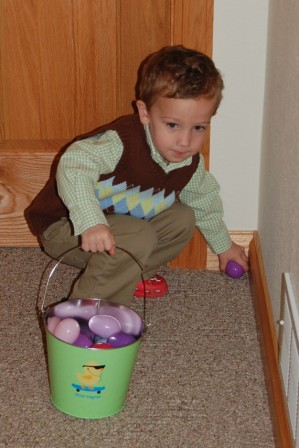 Perry's already counting hers up...Luca's still hunting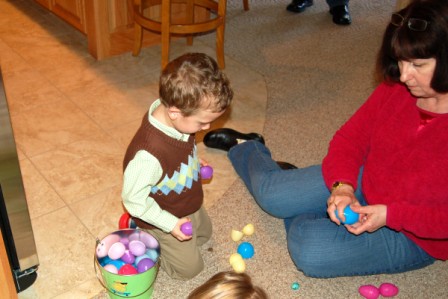 Now he's all done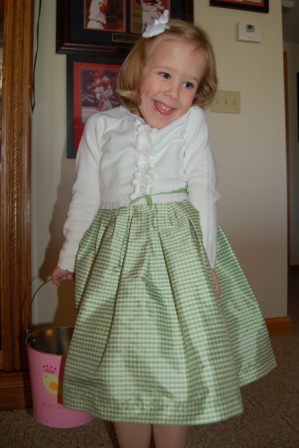 Silly Pear Bear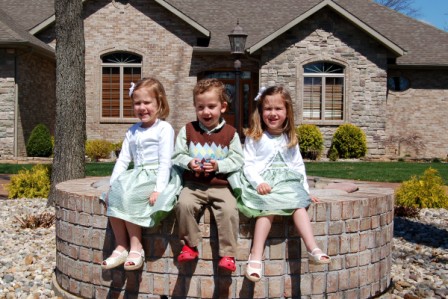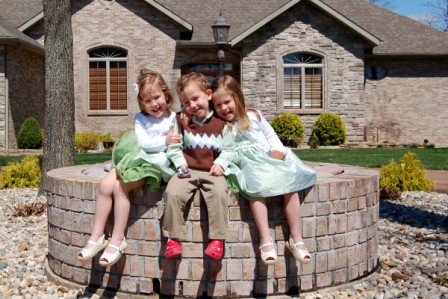 Pictures outside...in the sun...with the wind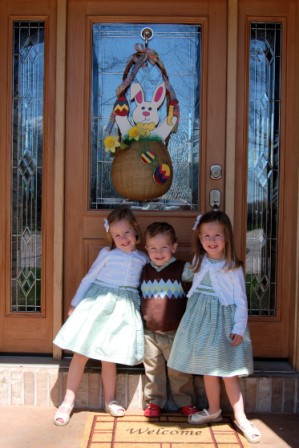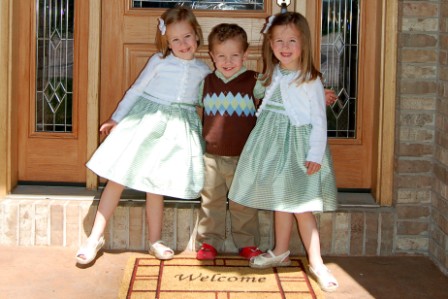 Let's try by the door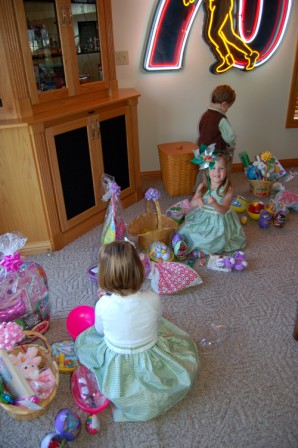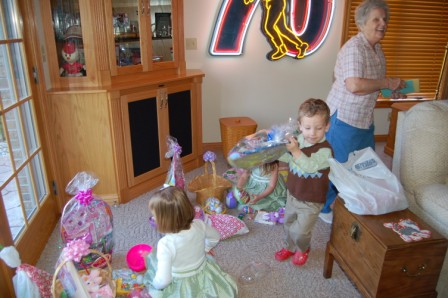 Teppie's Easter goodies
April 4th
HAPPY EASTER!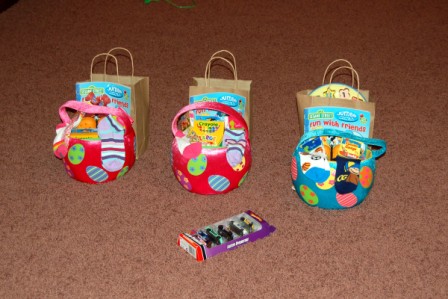 Someone snuck downstairs before everyone else and hunted some eggs and got into his basket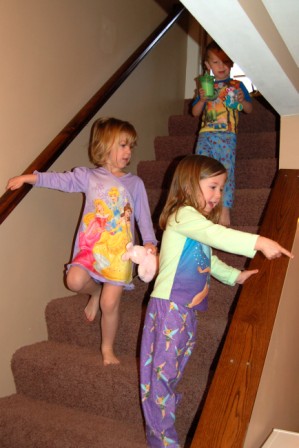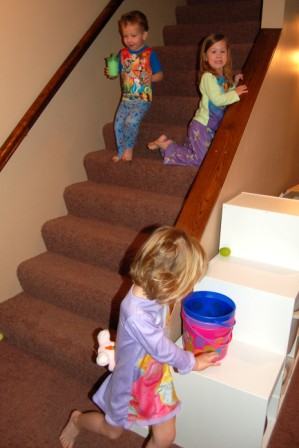 Look what the Easter Bunny brought us!!!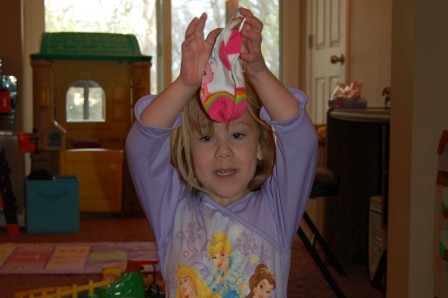 Socks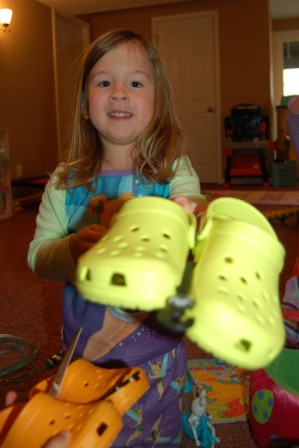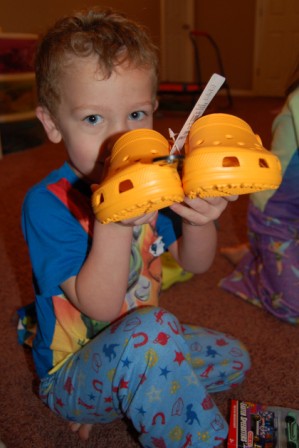 And Crocs!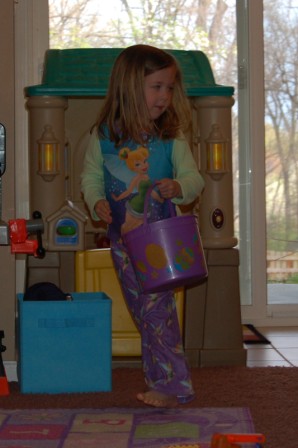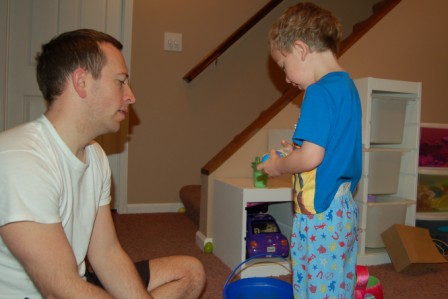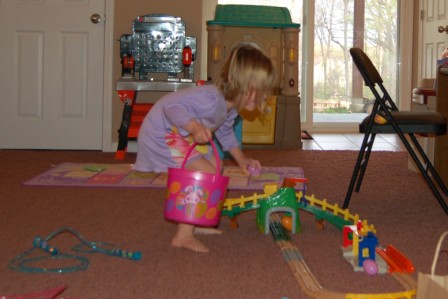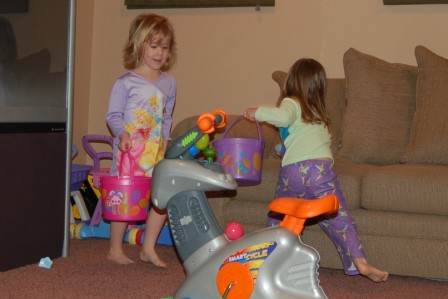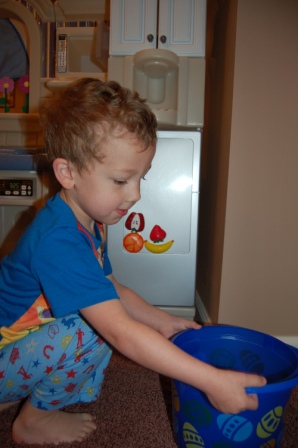 The hunt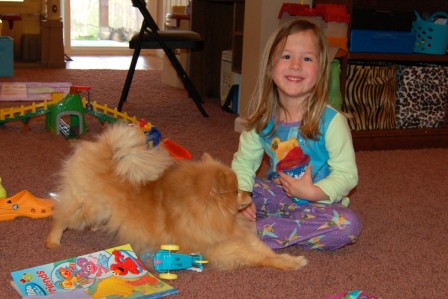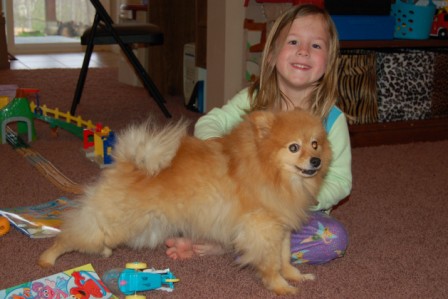 Ella is the dog whisperer...the only one that Riesy will go up to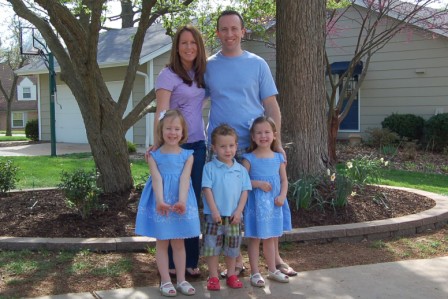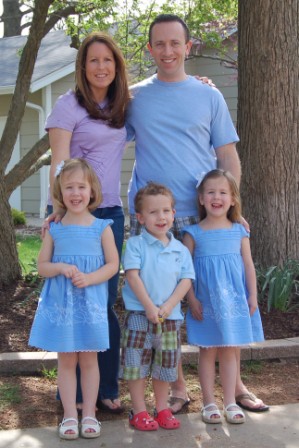 Self portraits
Stuhlmann Easter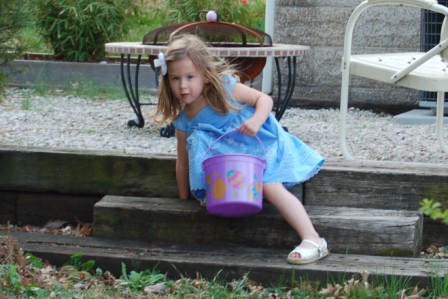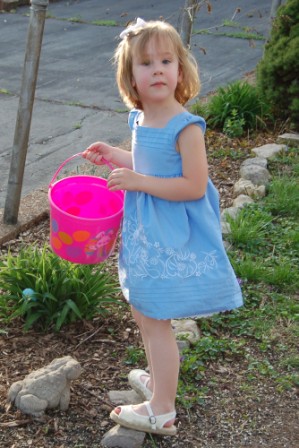 Ella and Perry hunting eggs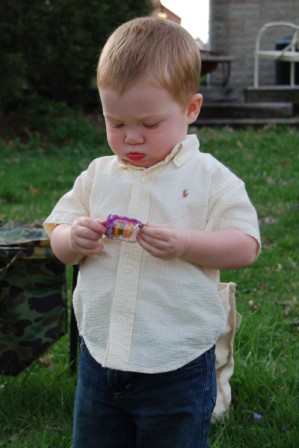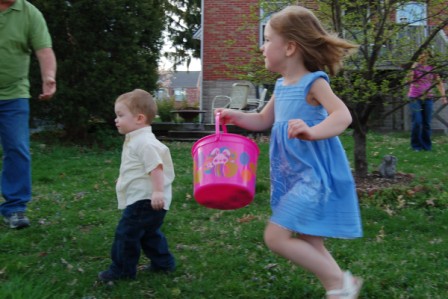 Noel got distracted by the candy...Perry runs past him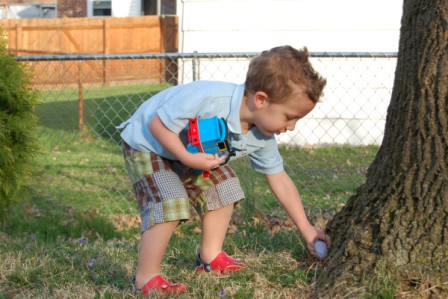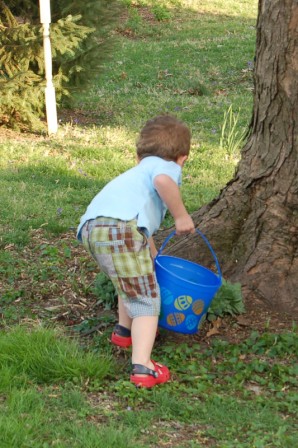 Luca was a reluctant hunter too...just woke up from a nap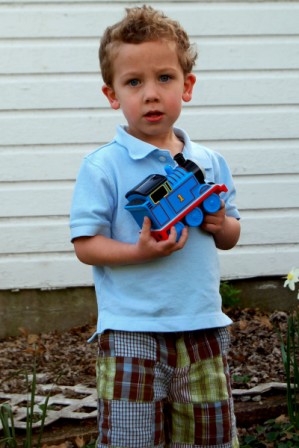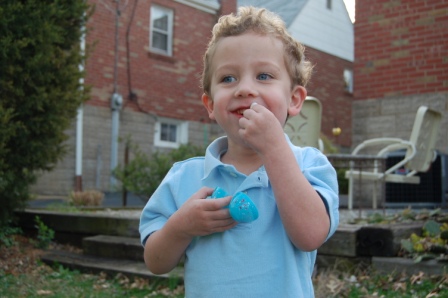 Not quite awake yet...OH, but candy makes me happy!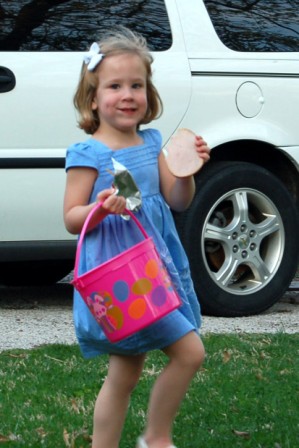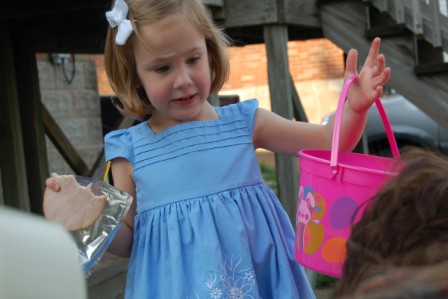 Perry swiped a huge slice of turkey from the table...guess she was hungry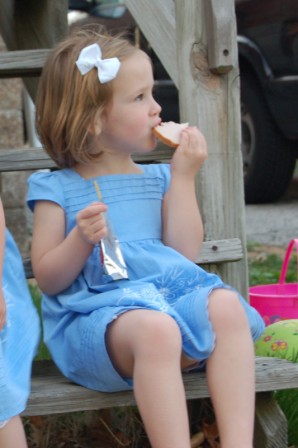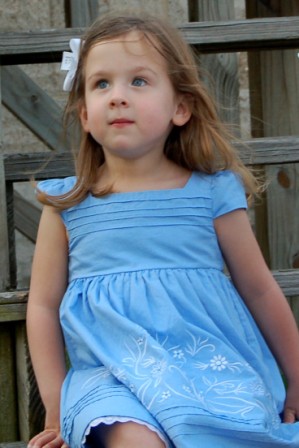 Perry and her turkey...Ella wishing she had some turkey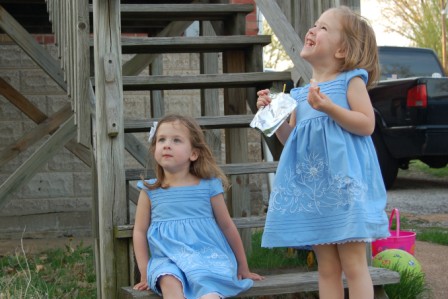 Not sure what they're looking at...maybe a plane?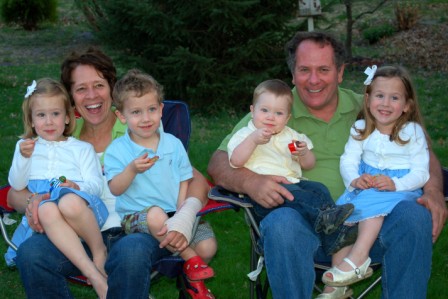 Grandma Deb, Papa Steve, and the grandkids
(you don't even wanna know what I was doing to get them to all look and smile)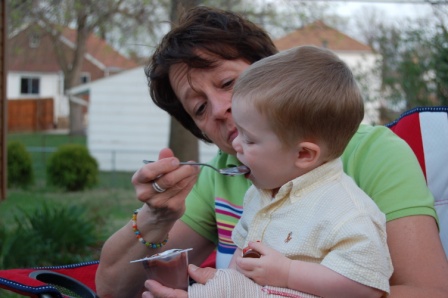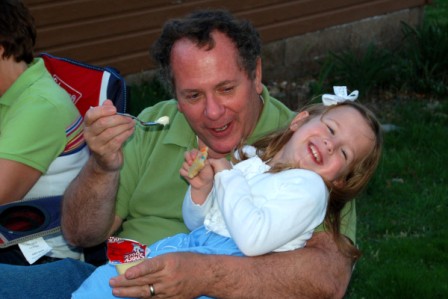 Grandma Deb feeding Noel some pudding...Papa Steve trying to feed Ella some pudding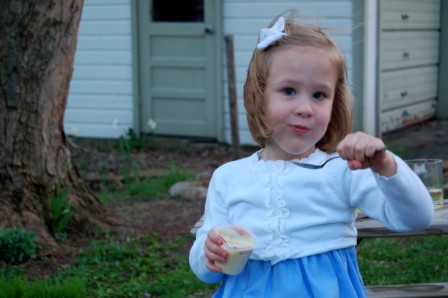 Perry feeding herself some pudding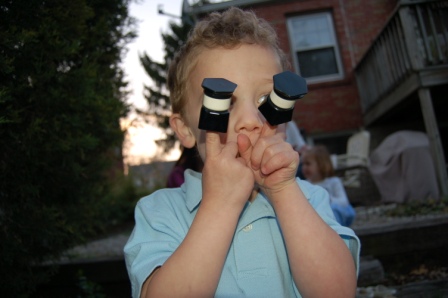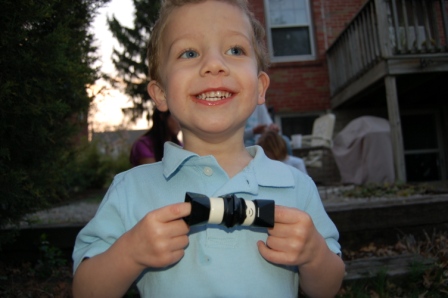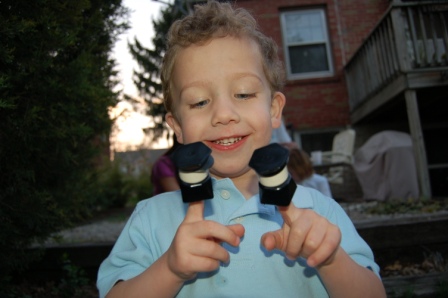 Luca amusing himself with some old style Lego people
April 5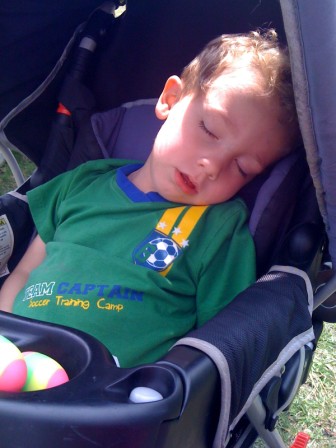 Luca passed out at the park...turned out he was sick
April 6
Magic House with Teppie and Grandma Kim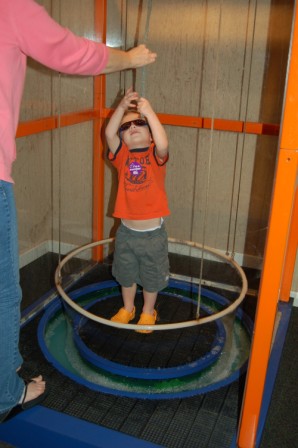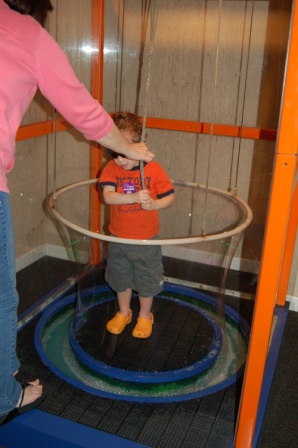 Luca with his cool-guy sunglasses on, making a bubble around him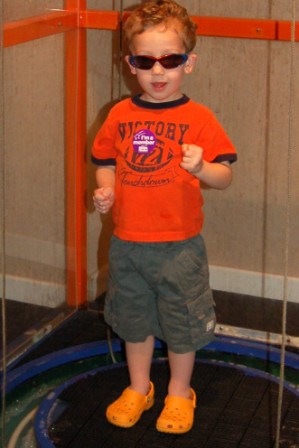 Doesn't get much cooler than this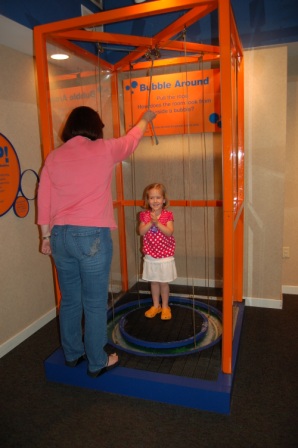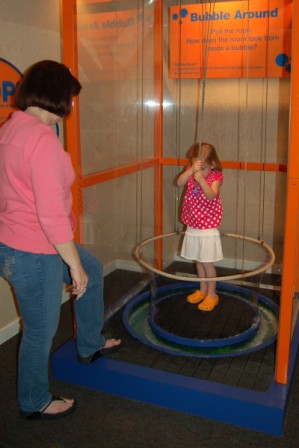 Perry making a big bubble around her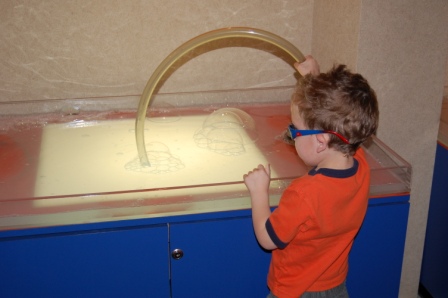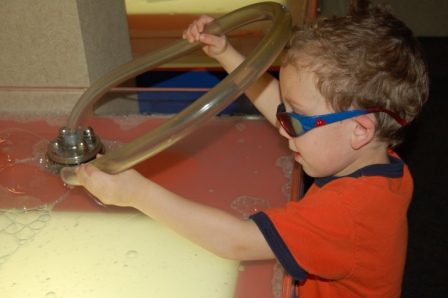 More bubble stuff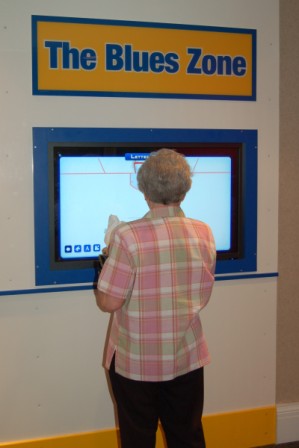 Teppie in the Blues Zone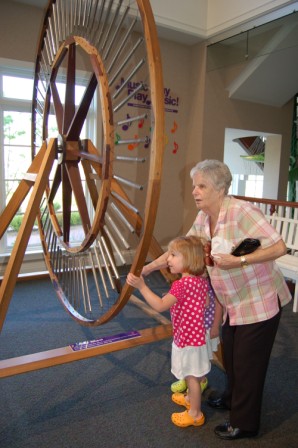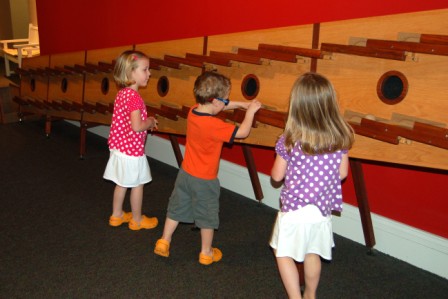 Making some music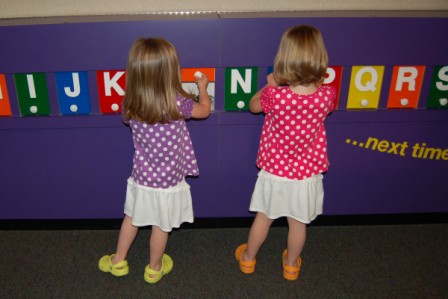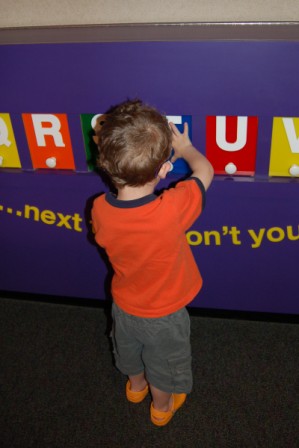 Looking in all the boxes...Luca LOVED "T" (train)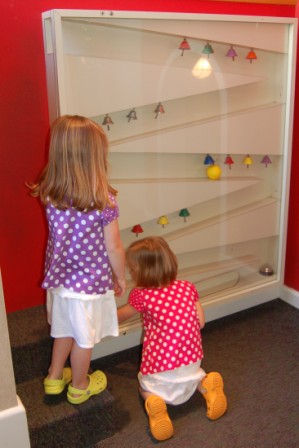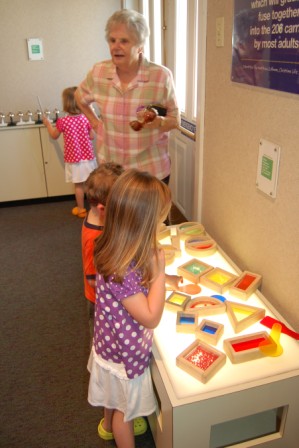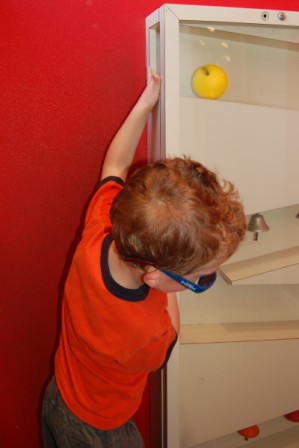 Exploring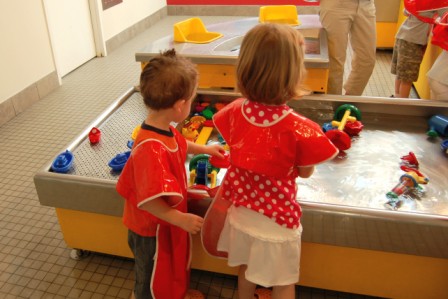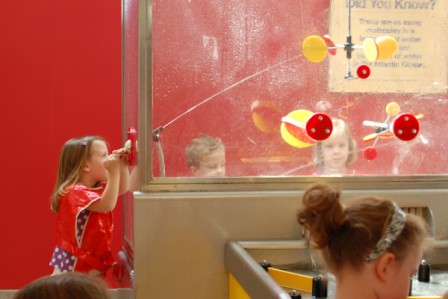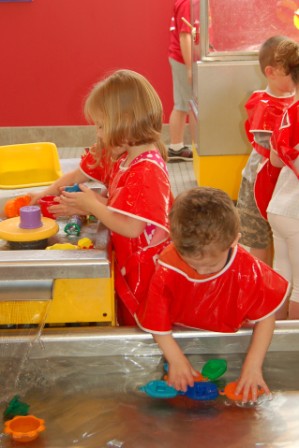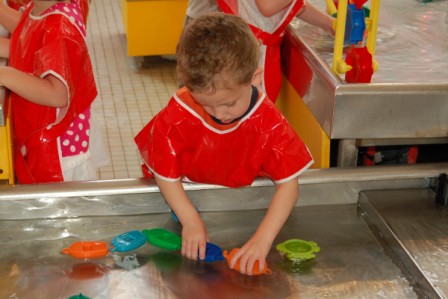 Water play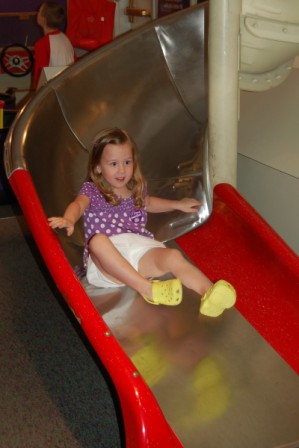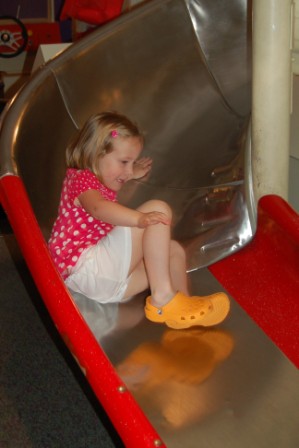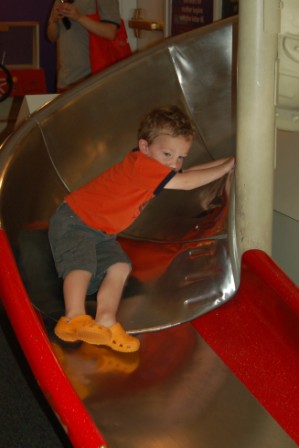 Sliding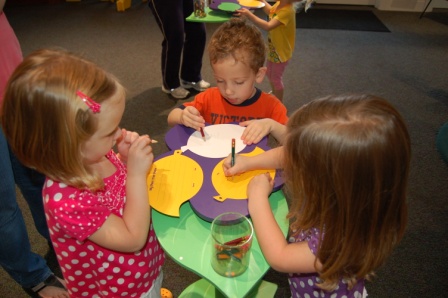 Adding to the poet-tree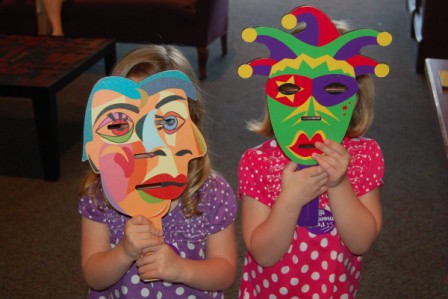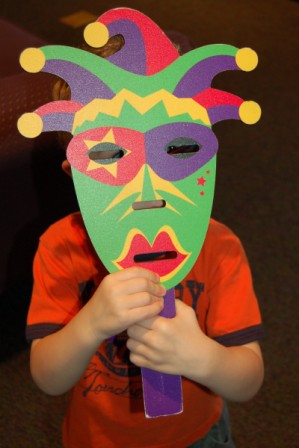 This makes me laugh every time I look at it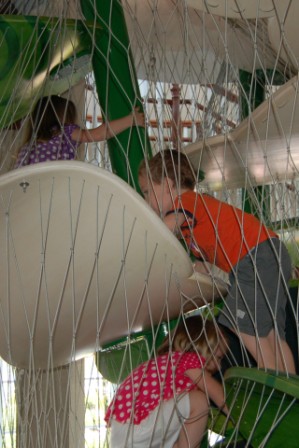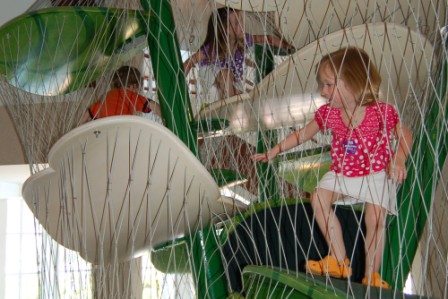 Climbing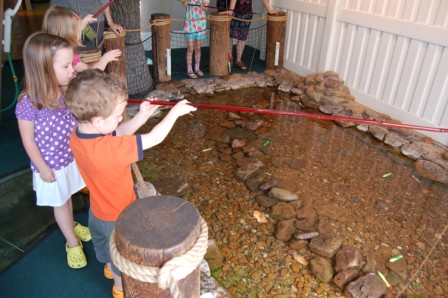 Fishing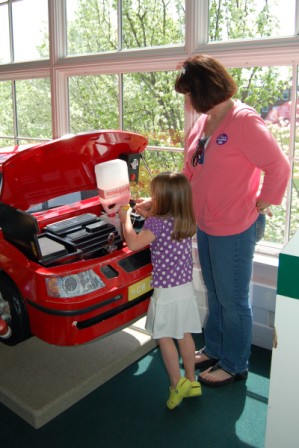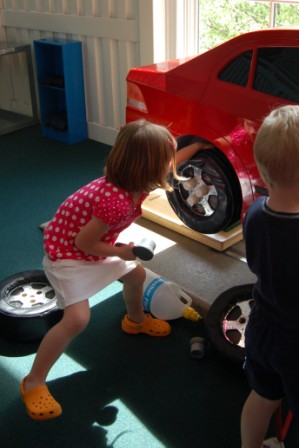 Budding mechanics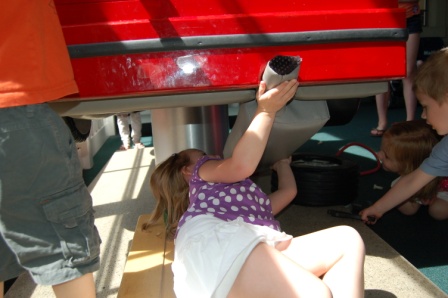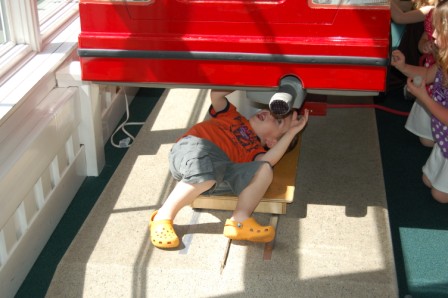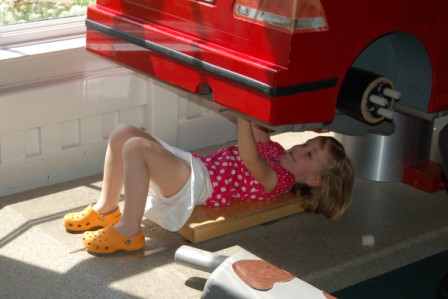 My little muffler repairers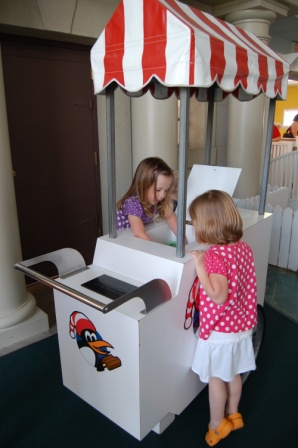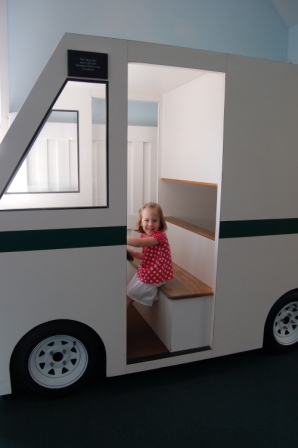 Truck drivers and ice cream scoopers
April 12
Swim lessons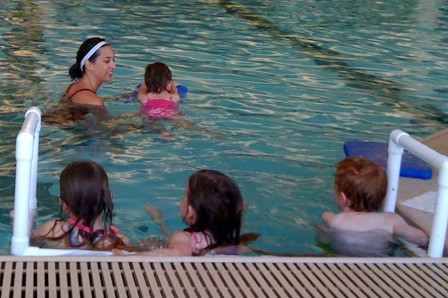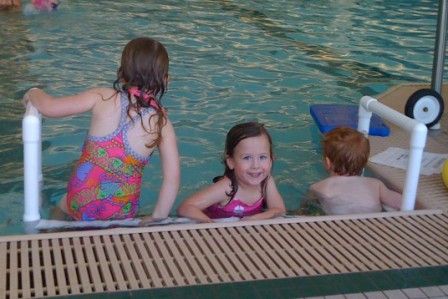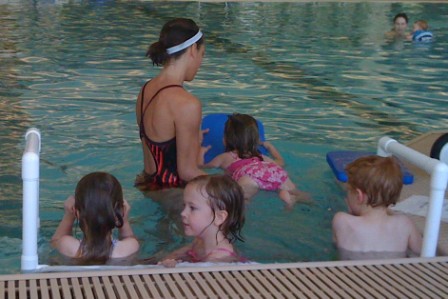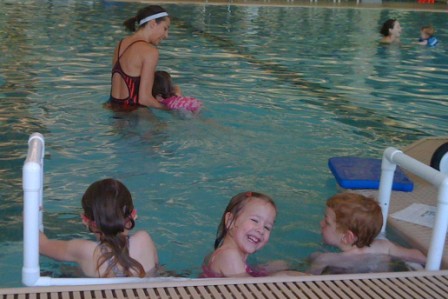 Cardinals Opening Day!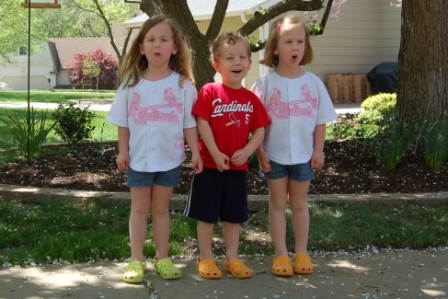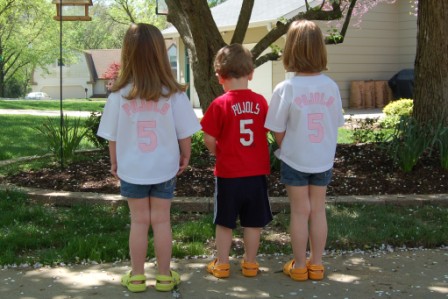 Pujols fans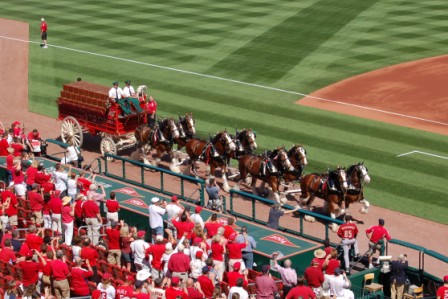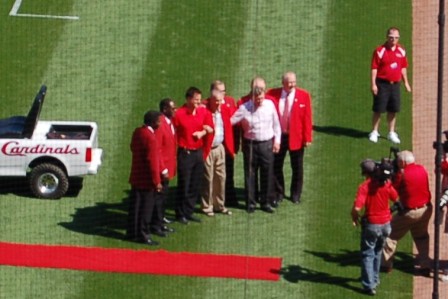 Clydesdales and Hall of Famers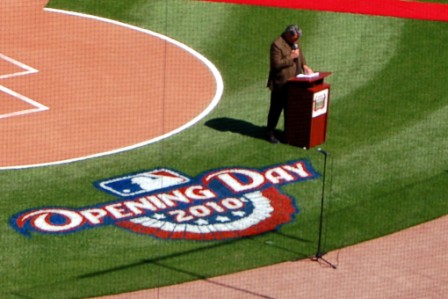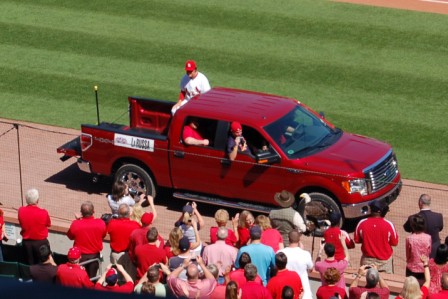 Mike Shannon and Tony LaRussa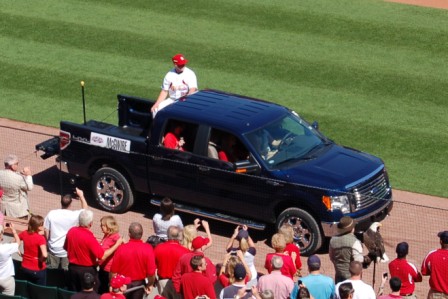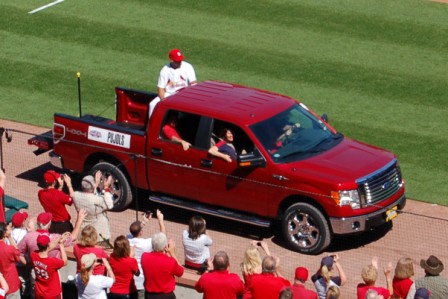 McGwire and Pujols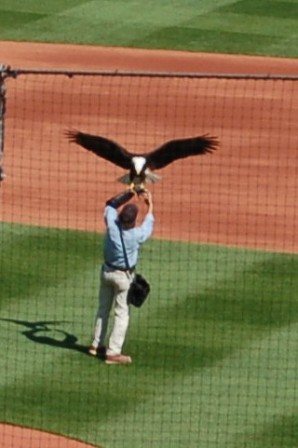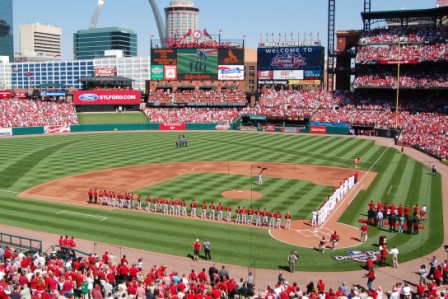 The eagle...the teams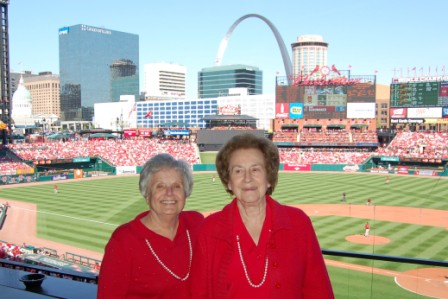 Teppie and Virginia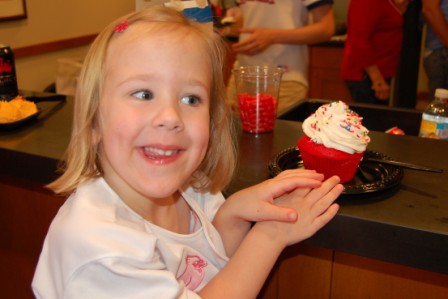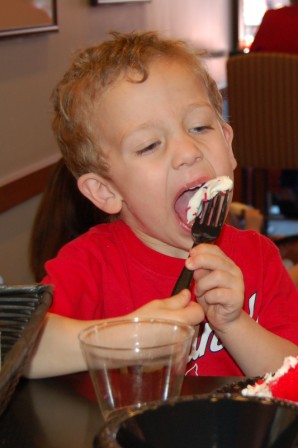 Perry and Luca enjoying a HUGE cupcake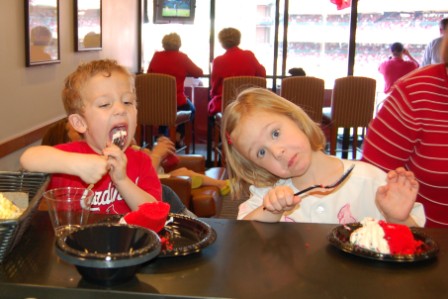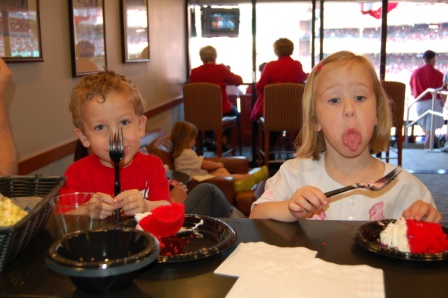 Sugar makes us CRAZY!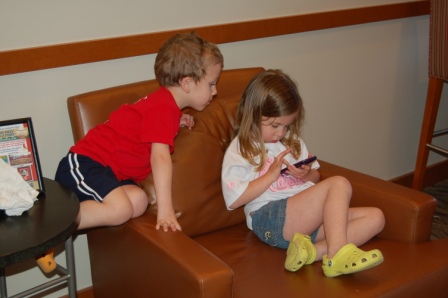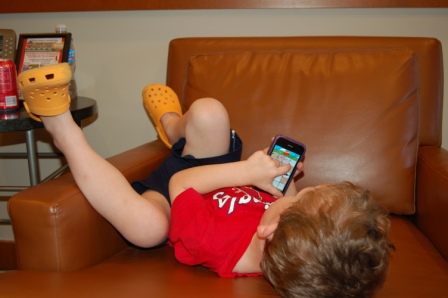 Cuz Iphones are way more fun than Cardinals games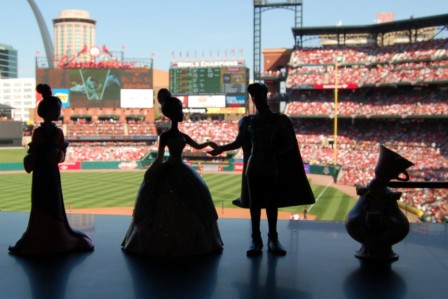 Mulan, Princess Tiana, Prince Naveen, and Mrs Potts at the game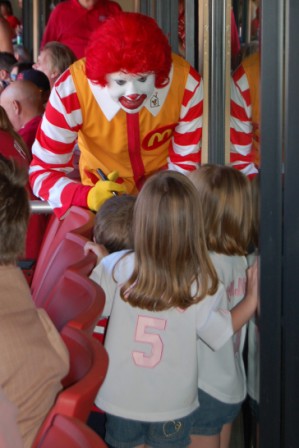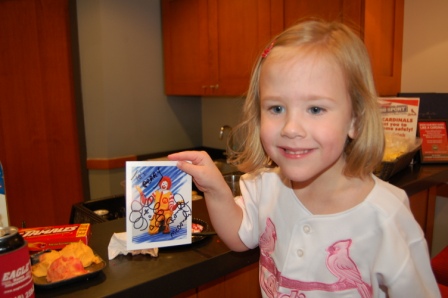 Ronald McDonald autographs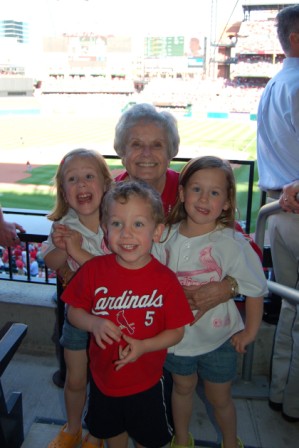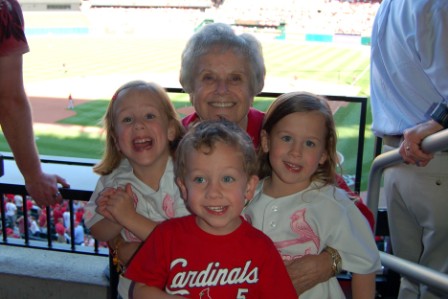 Teppie and the great-grandkids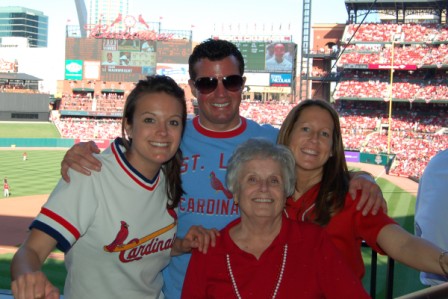 Teppie and 3 of the 5 grandkids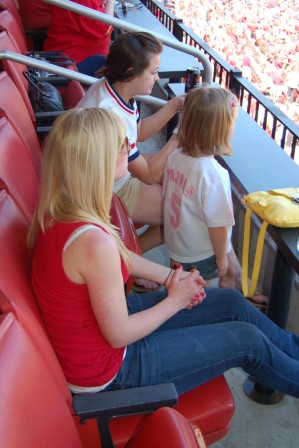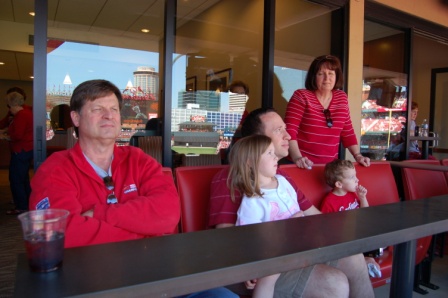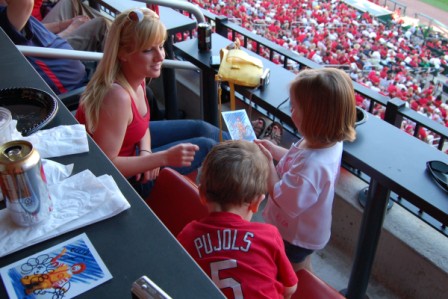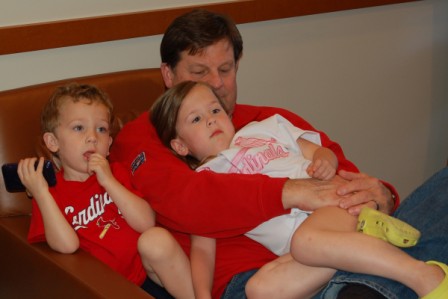 "Watching" the game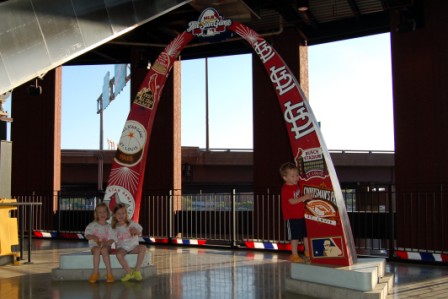 Cardinals Arch
April 15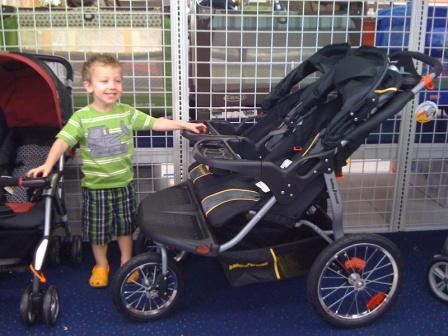 Luca standing by the stroller that Mommy covets
April 17
Ice cream at Maggie Moo's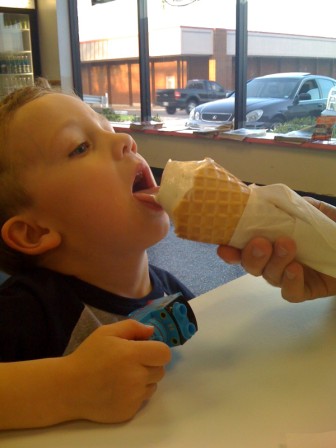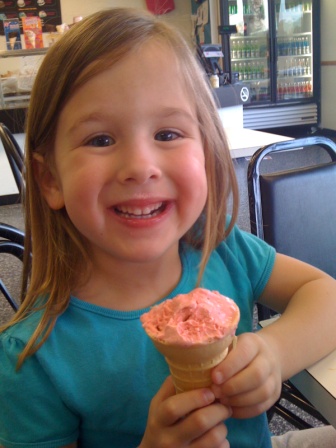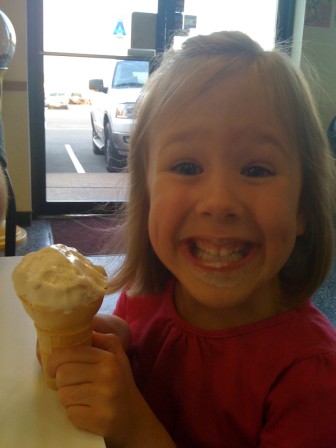 April 18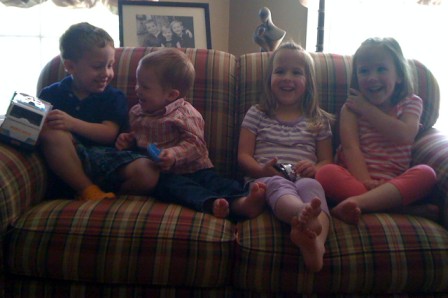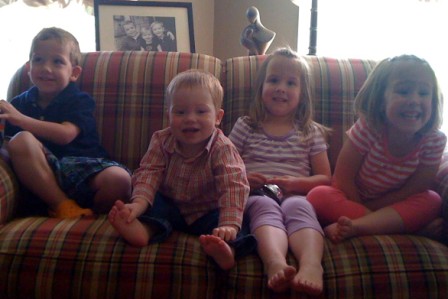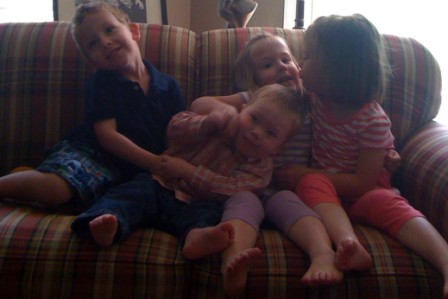 Trying to get a picture of all the grandkids in bad lighting with a camera phone...not successful
April 20
Trip to the Zoo with Mommy's cousins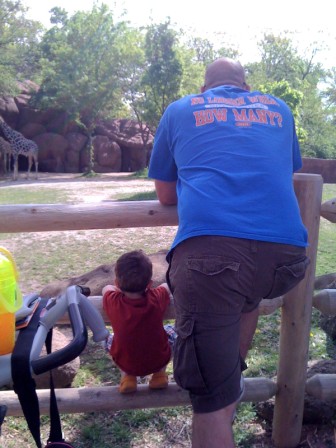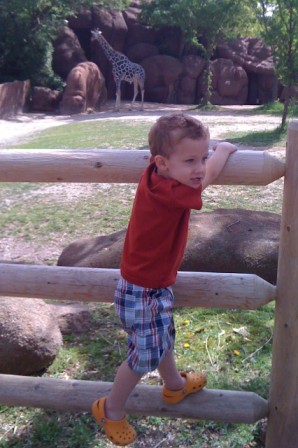 Big Andy, Little Luca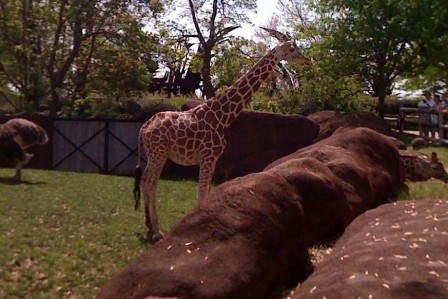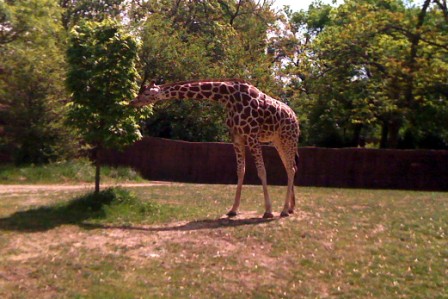 Giraffes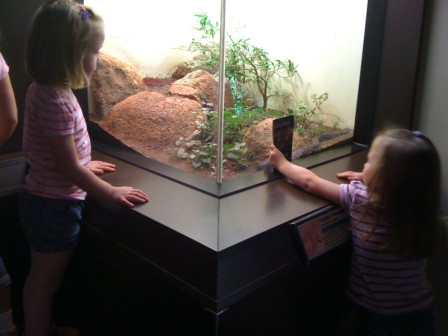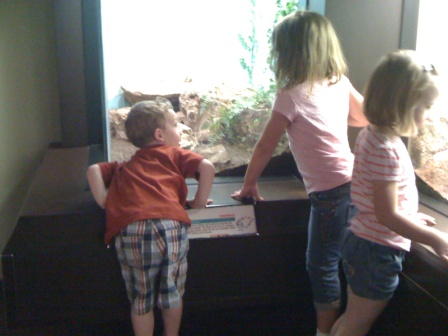 Looking at lizards and snakes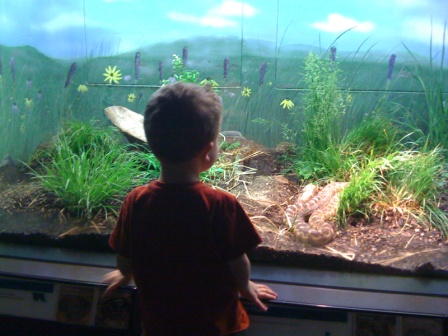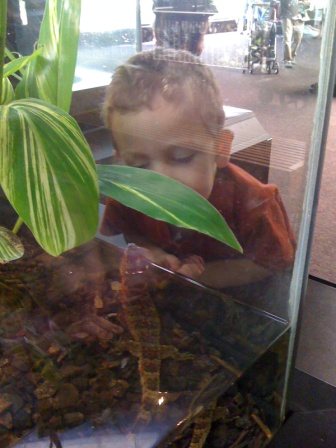 Luca likes the herpetarium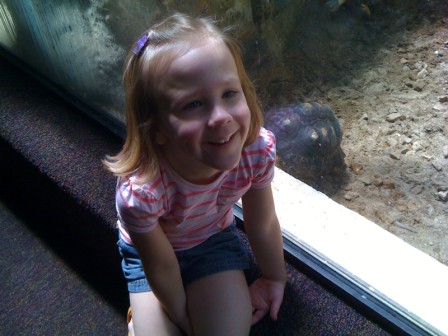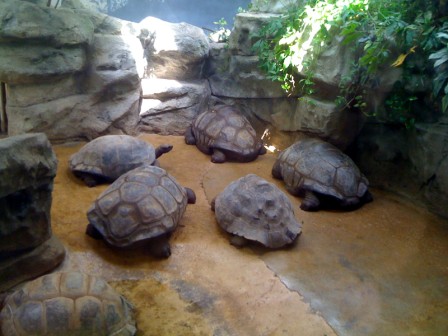 Perry with some turtles in the background...HUGE turtles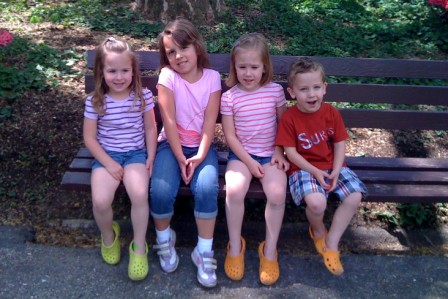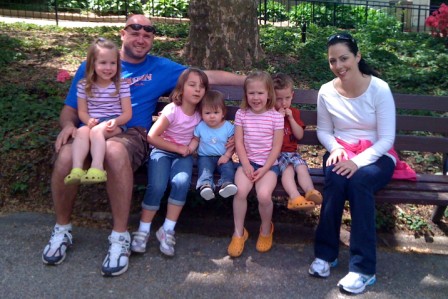 Ella, Arista, Perry, and Luca...all the kids (plus Tesla) with Andy and Angie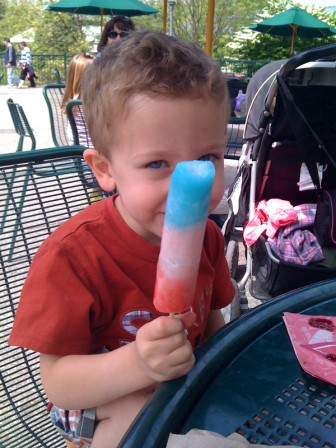 Luca is happy about his red, white, and blue popsicle
April 21
School "field trip" to Faust Park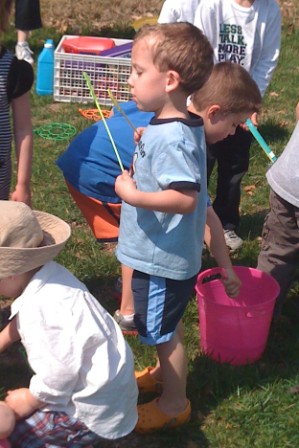 Luca is in bubble heaven!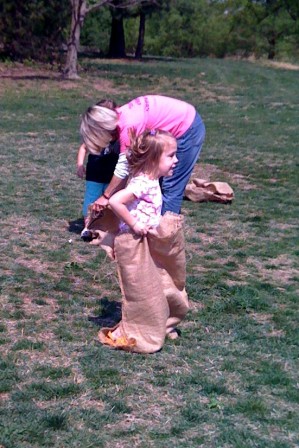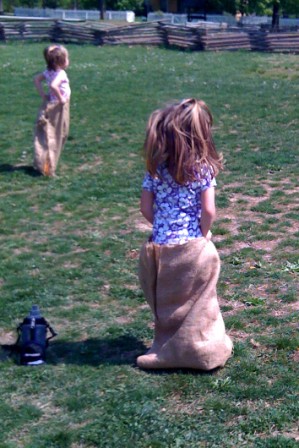 Potato sack races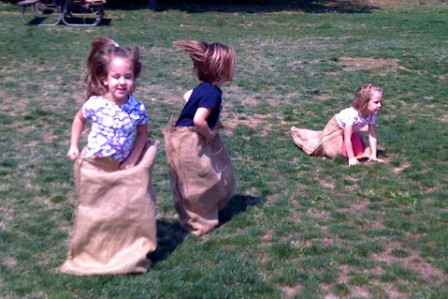 Racing with their friend Megan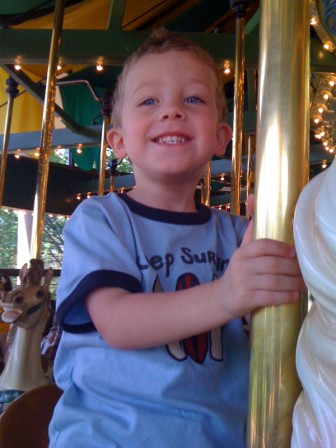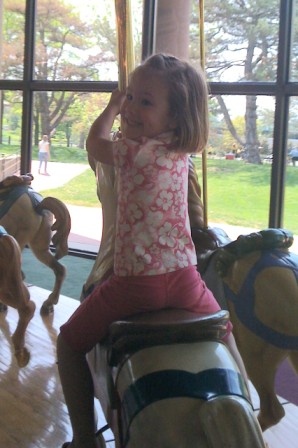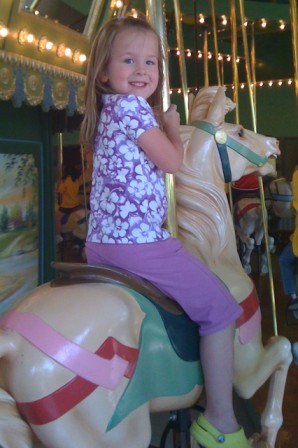 Riding the carousel
April 24
March of Dimes March For Babies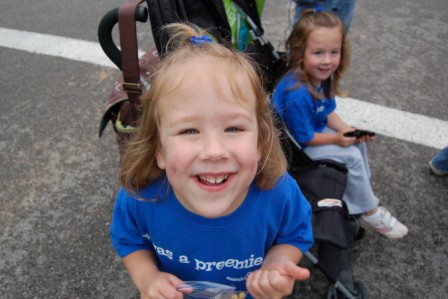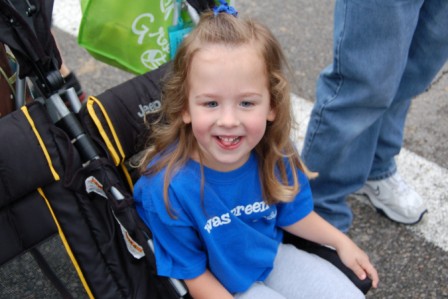 Perry and Ella's shirts say "I was a preemie...look at me now!"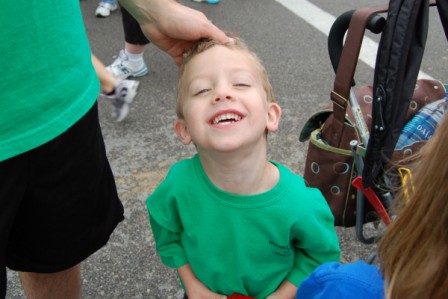 Luca is ready to walk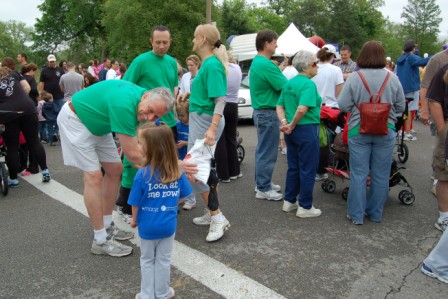 Gearing up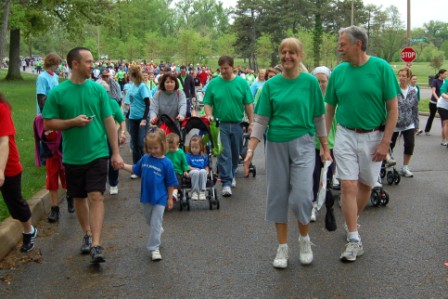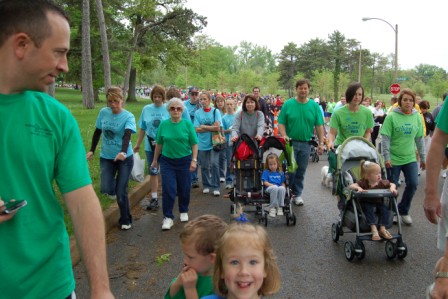 We're walking!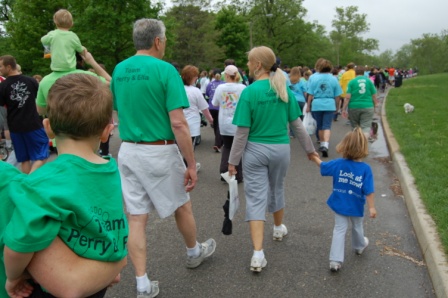 Perry walked the whole thing!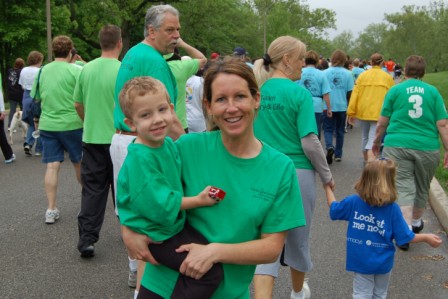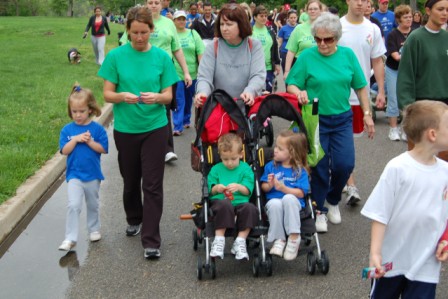 Mommy and Luca...fruit snack break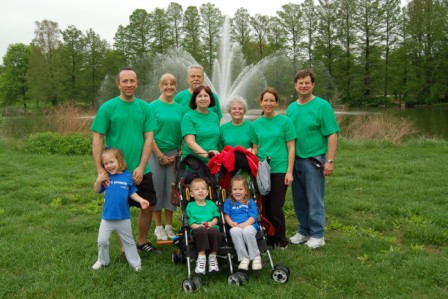 Our group:
Daddy, Great Aunt JJ, Great Uncle John, Grandma Kim, Great Grandma Teppie, Mommy, Grandpa John
Perry, Luca, Ella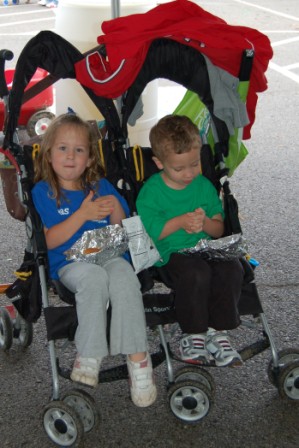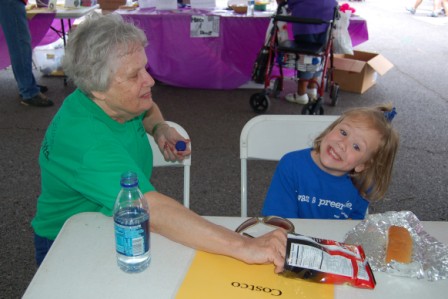 Hot dogs for lunch!
♥ Back to Archives ♥