December 4
EY Holiday Party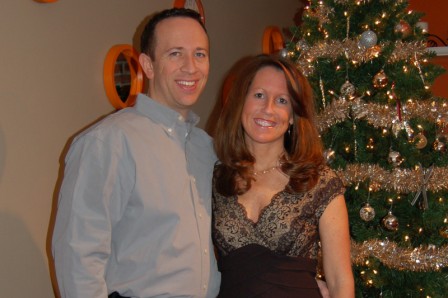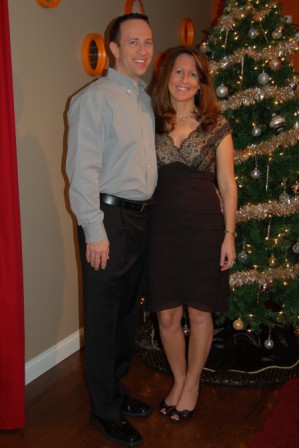 Mommy and Daddy clean up nice
December 6
Christmas jammies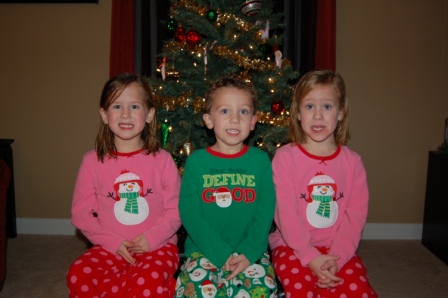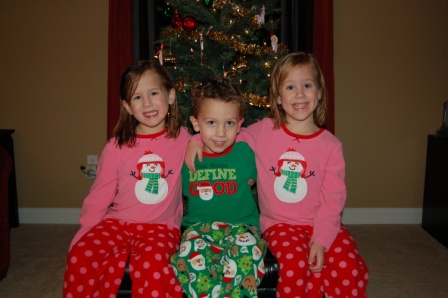 CHEESE!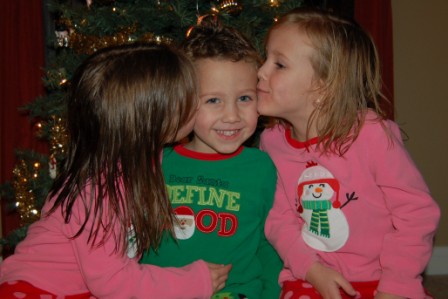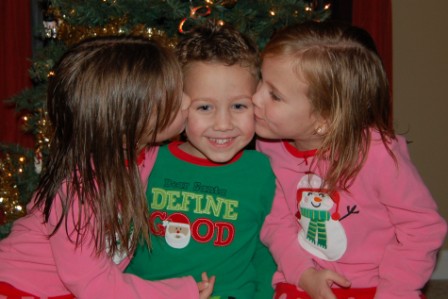 Re-enactment of last year's Christmas card...Merry Kiss-mas!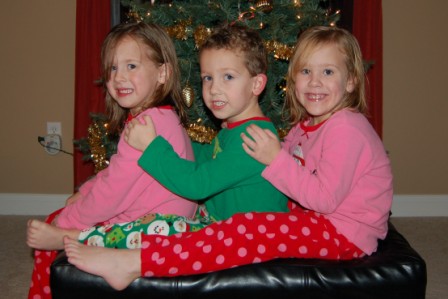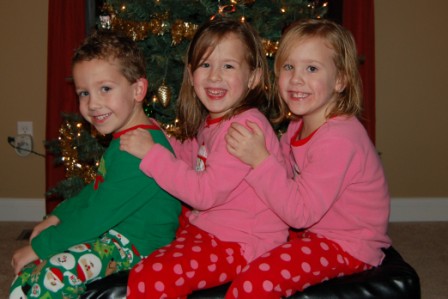 The train pose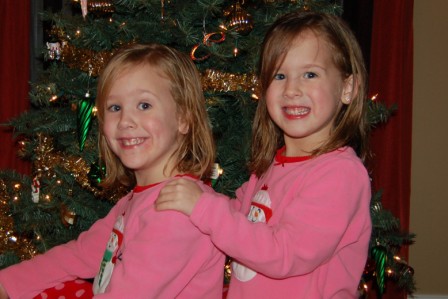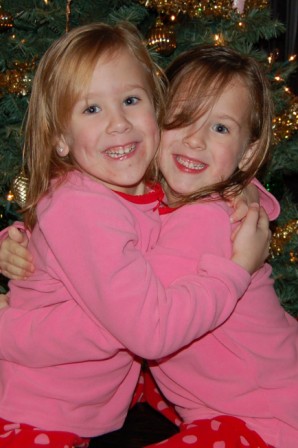 Sisters
December 11
Breakfast with Santa at the Zoo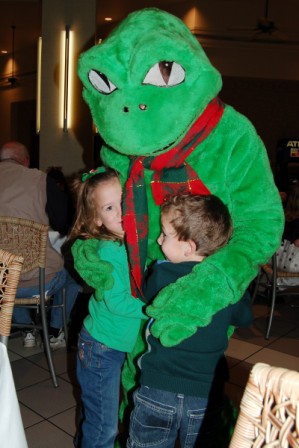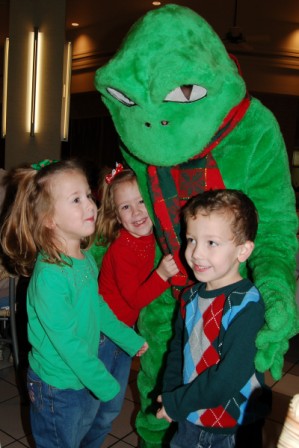 Froggie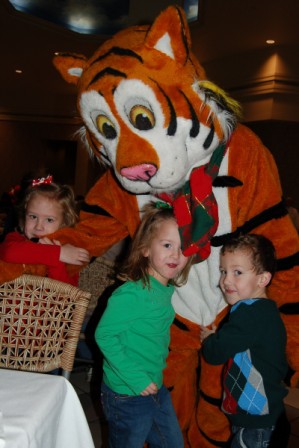 Tiger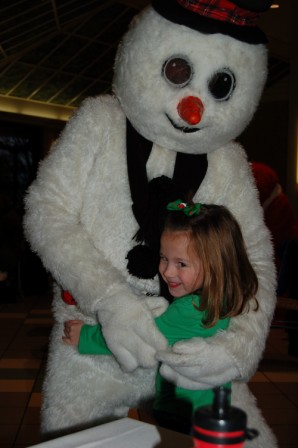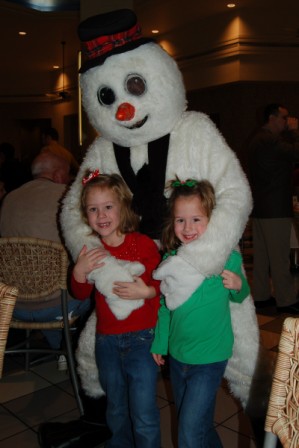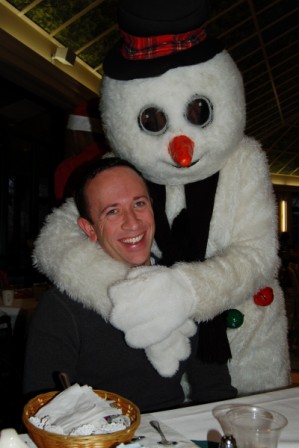 The Snowman was giving out LOTS of lovin'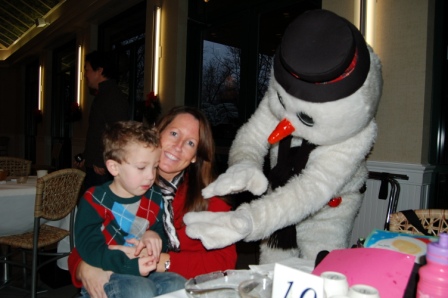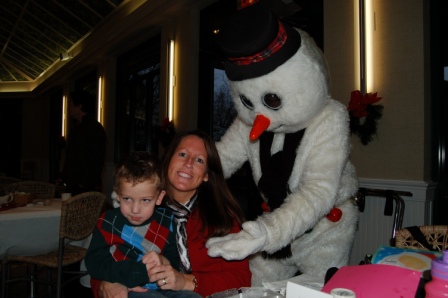 Except poor Luca didn't want anything to do with that Snowman
(in his defense, he had just choked on a bunch of grapes before the Snowman came over)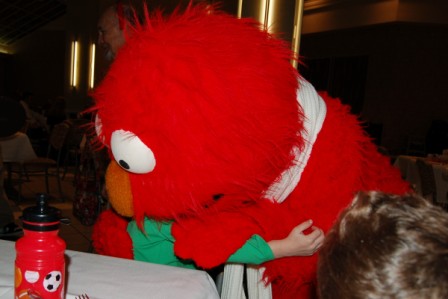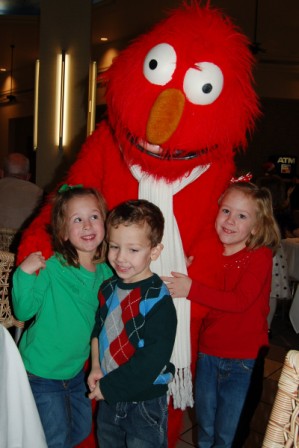 We think this is Elmo...but he's looking a little ragged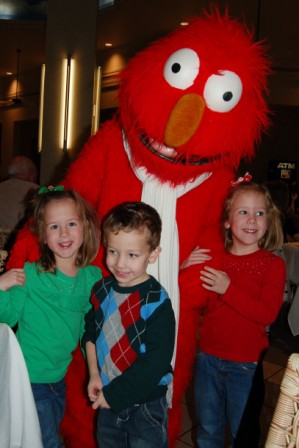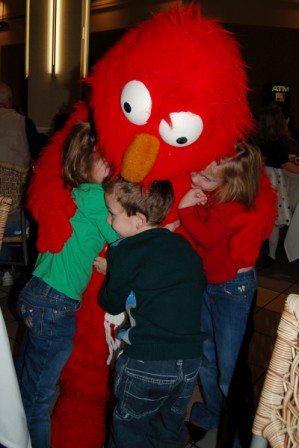 The kids don't seem to care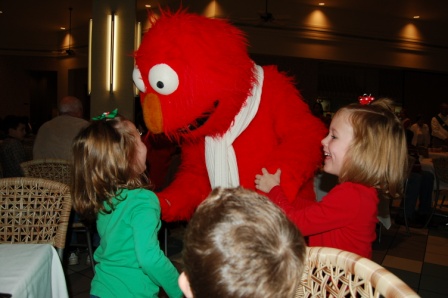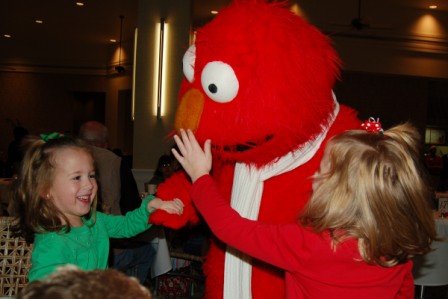 And he danced with them too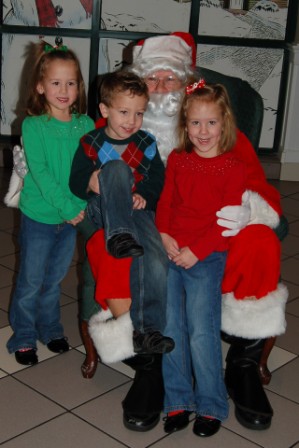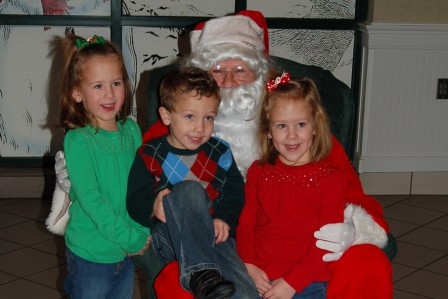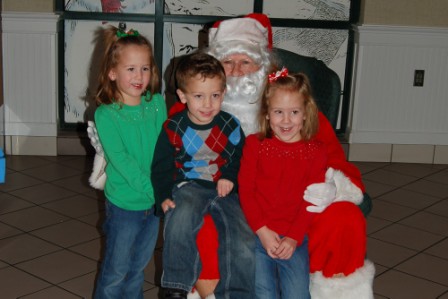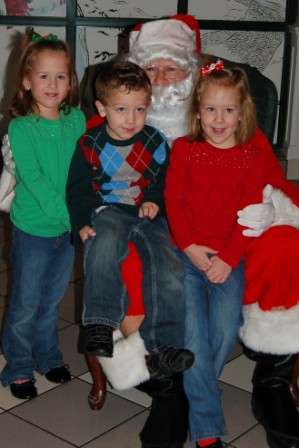 Santa!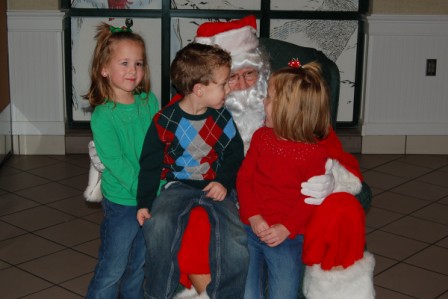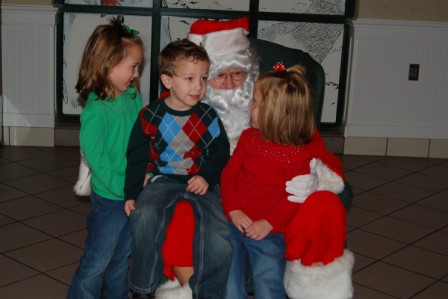 Telling him what they want for Christmas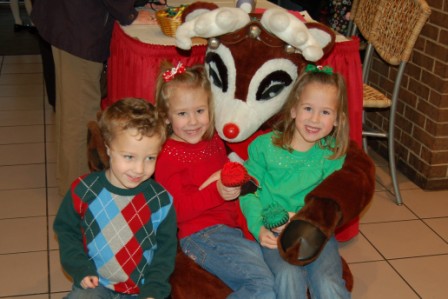 Rudolph
And the Elf on the Shelf has arrived at our house. We read the book Friday night
and he showed up on our mantle with a letter to the kids Saturday morning.

This is how we found him when he got back from the North Pole Sunday morning...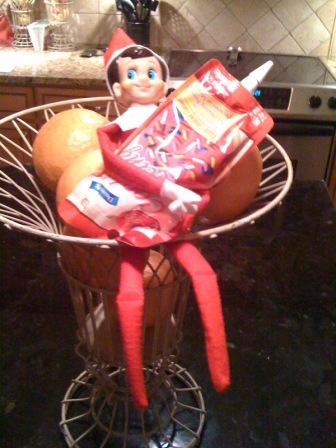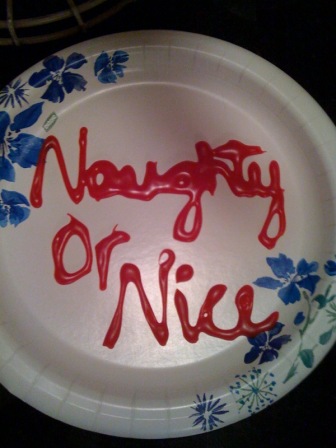 Which will they be?!?
Uploaded some pictures from my phone today...
November 4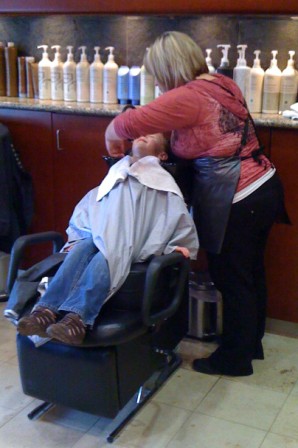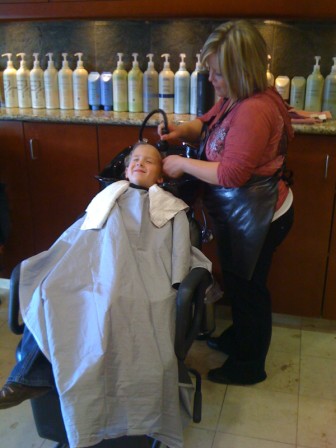 Perry and Ella getting big girl hair cuts at Mommy's salon
November 19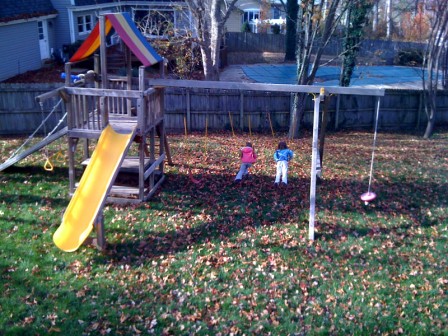 Our LEVEL swingset in our new yard
November 29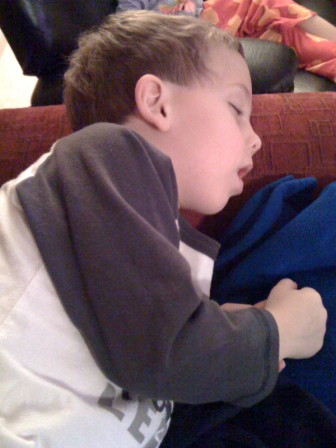 Sleepy Luca fell asleep on the couch
November 30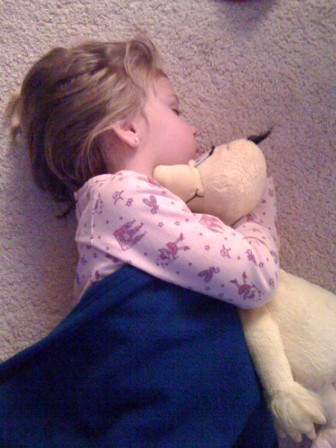 Sleepy Perry fell asleep on the floor while watching a movie
December 12
SNOW!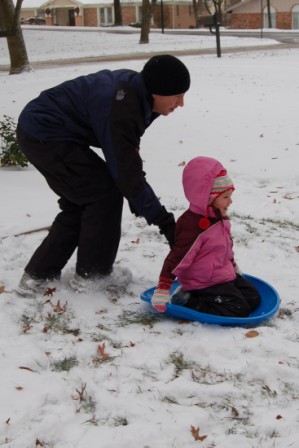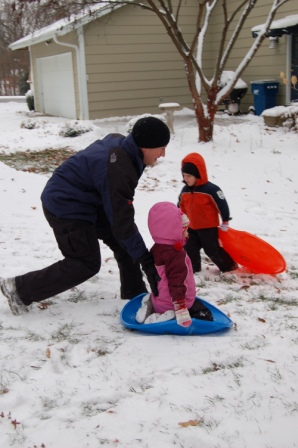 New saucers!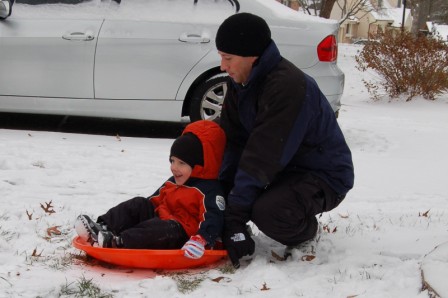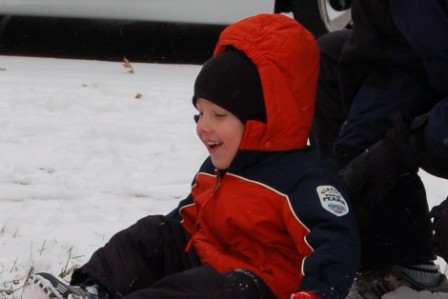 Luca LOVED it!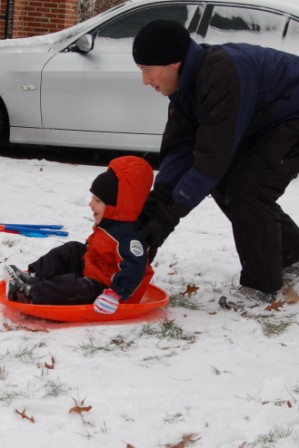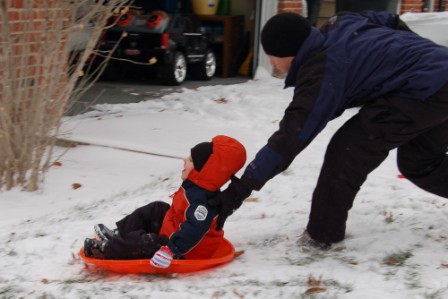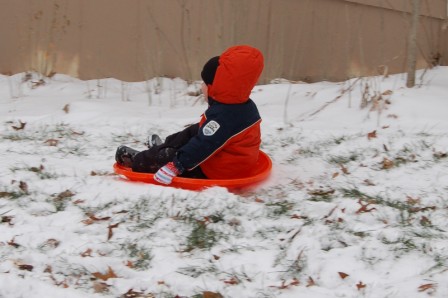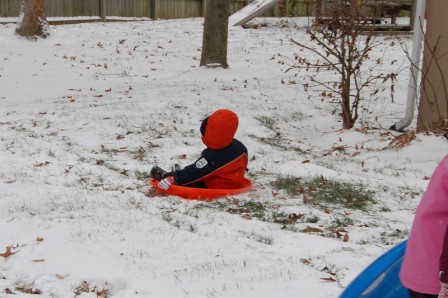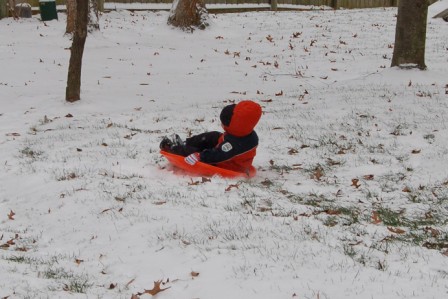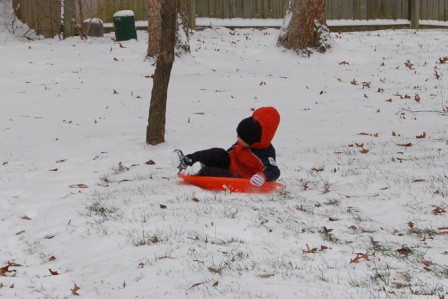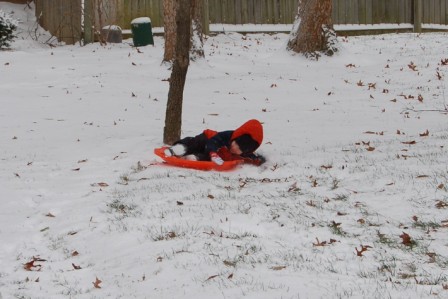 Watch out for that tree!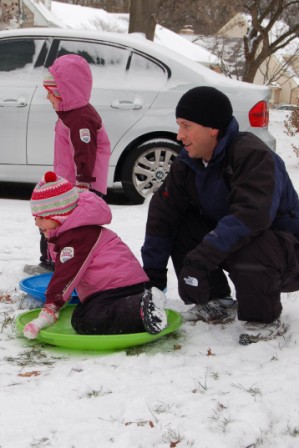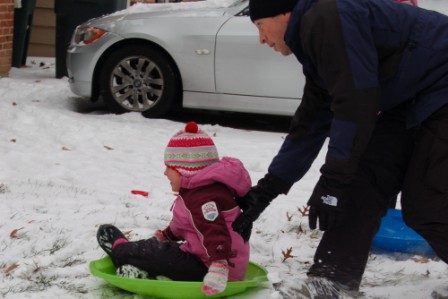 Ella's turn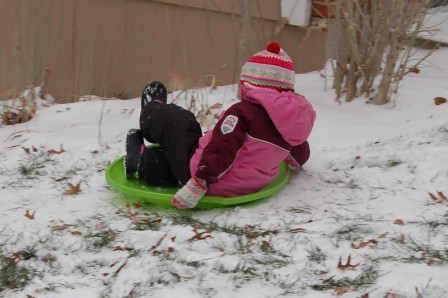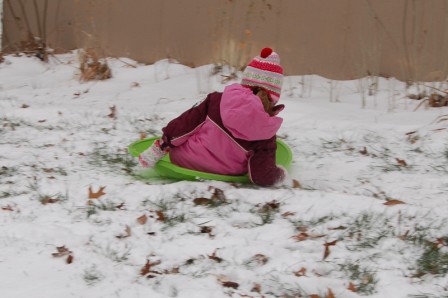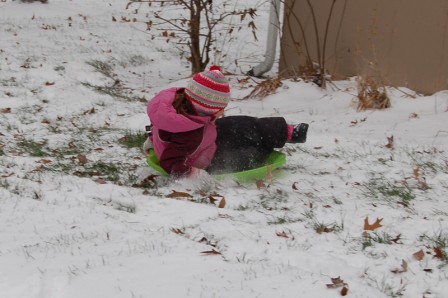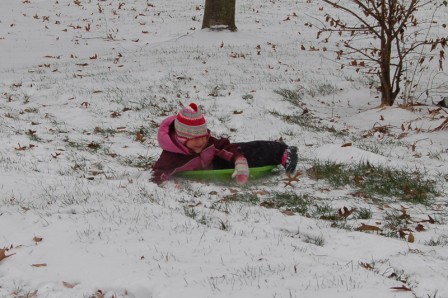 The spin move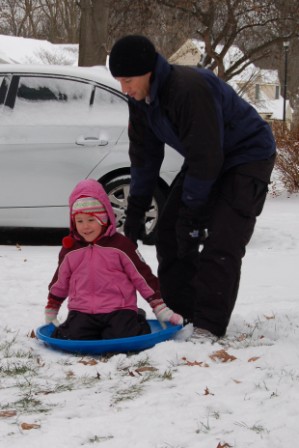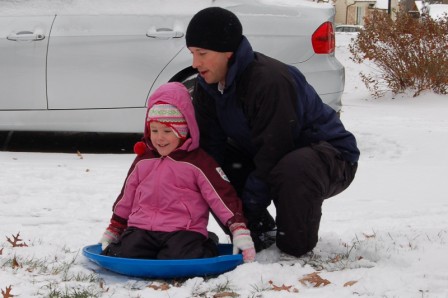 Perry uses the knee stance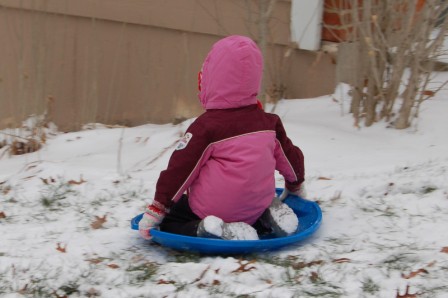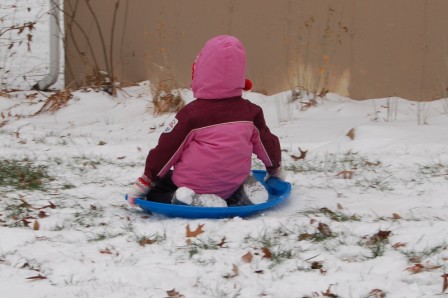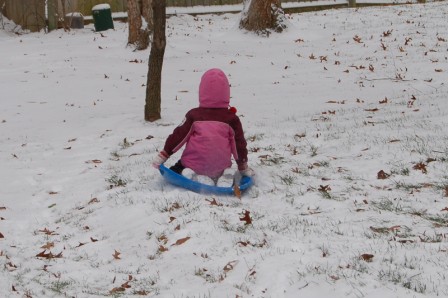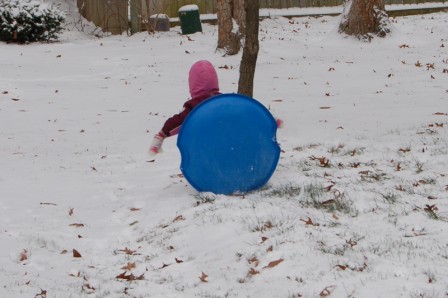 Wipeout!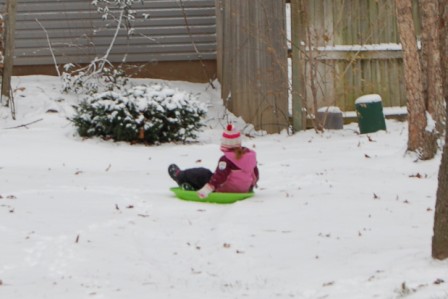 Ella went super far!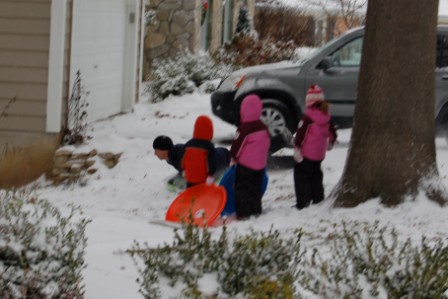 I didn't make it in time to catch him, but you can kind of see Daddy in the background taking a turn on the saucer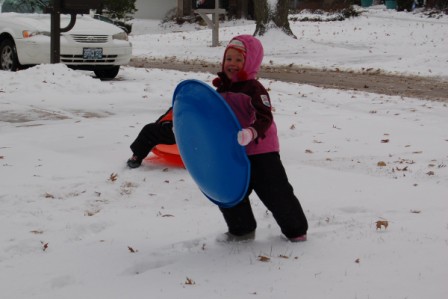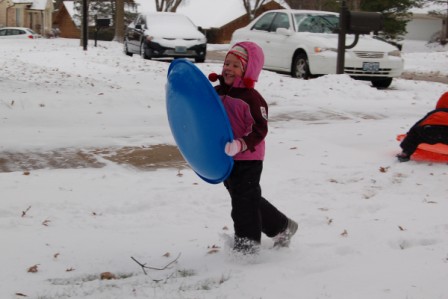 Perry re-enacting Daddy's run and sled technique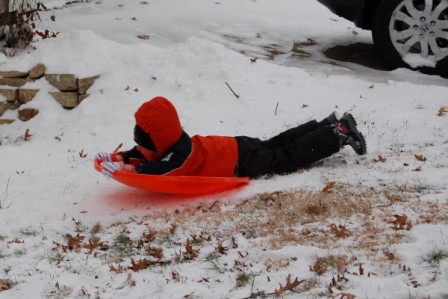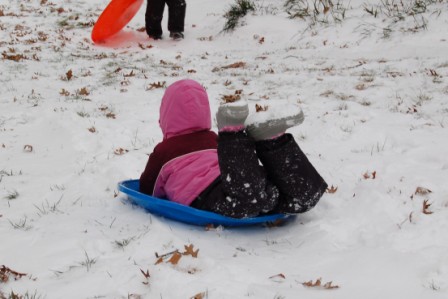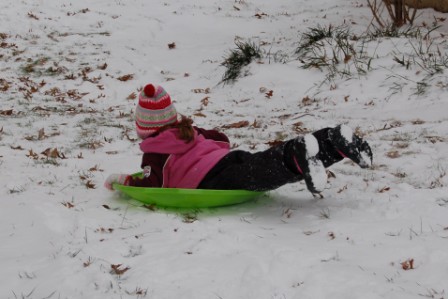 The tummy slide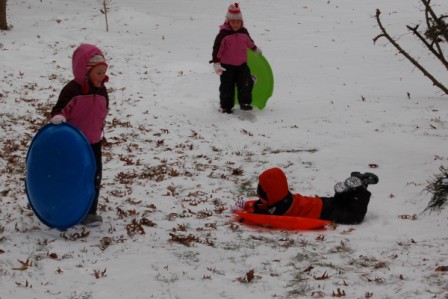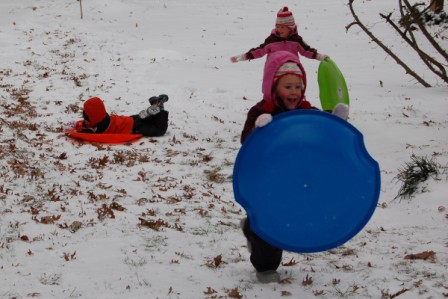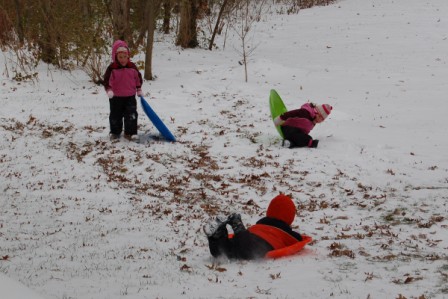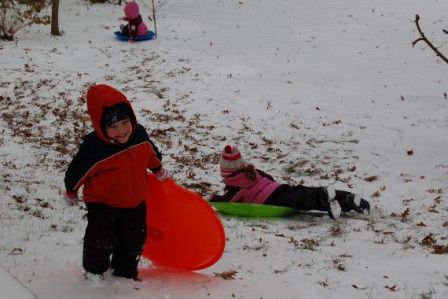 Sledding was a HUGE hit this year...too bad it was SOOOO cold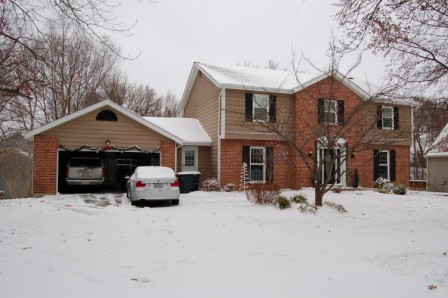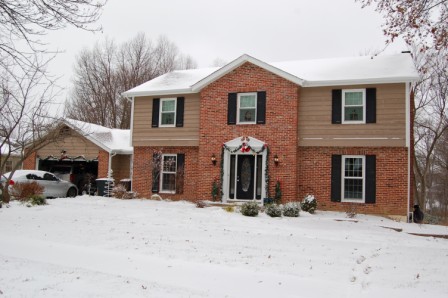 Pretty snow house
December 14
Luca's Class Christmas Party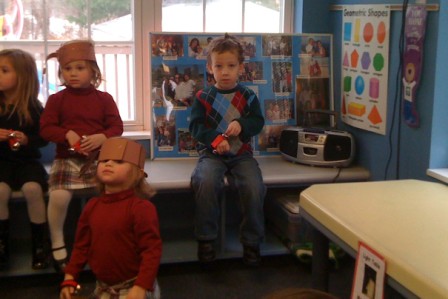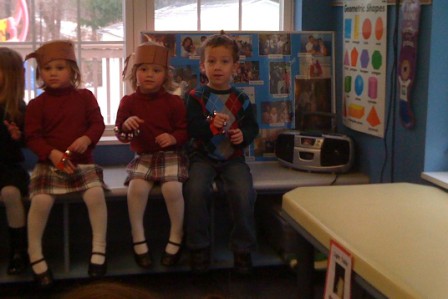 Luca is a magnet for twin girls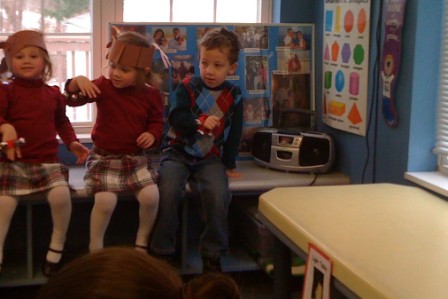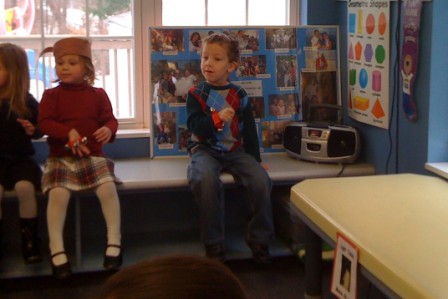 Four Little Bells on the Christmas Tree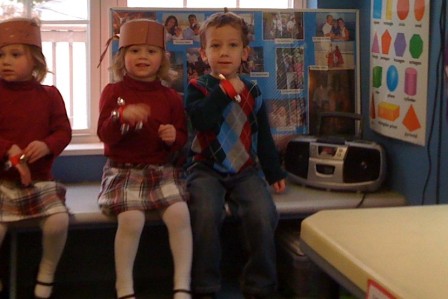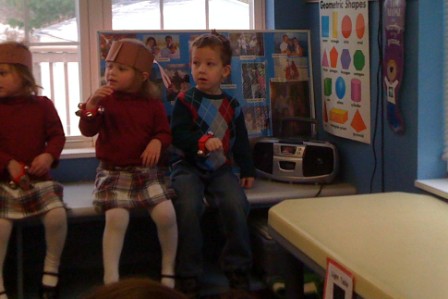 Jingle Bells, Jingle Bells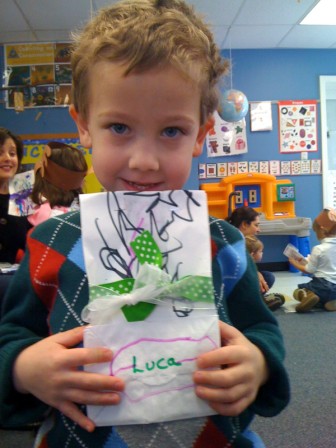 My present from Luca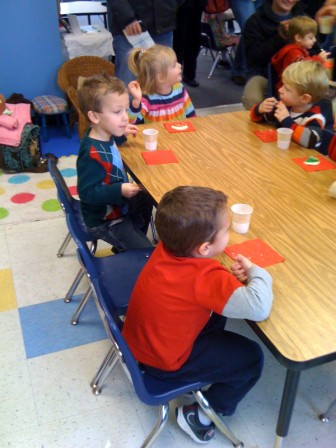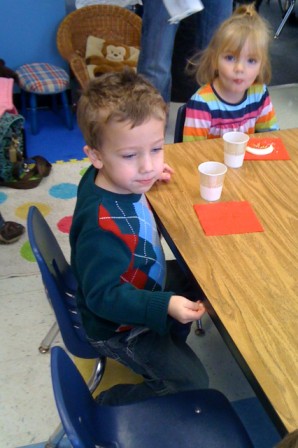 Having cookies with his classmates
December 15
Perry and Ella's Class Christmas Party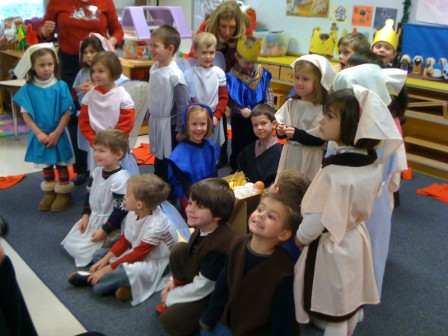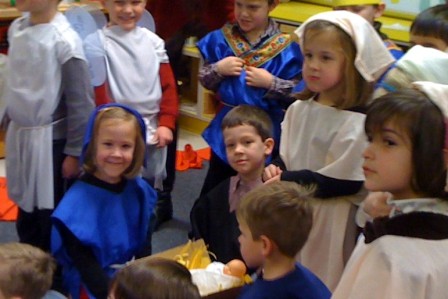 Perry was Mary in the play and her little friend Dylan (in between Perry and Ella) was Joseph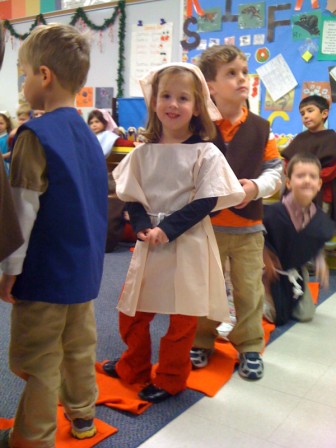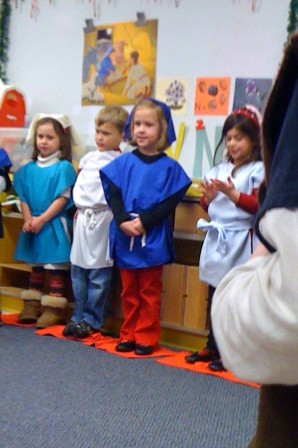 Singing with their class
The firemen brought Santa to our neighborhood tonight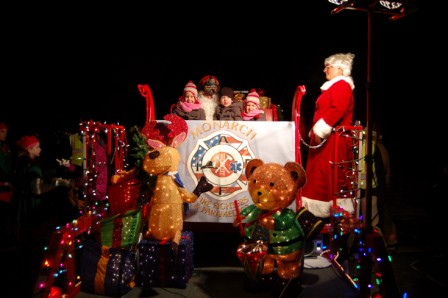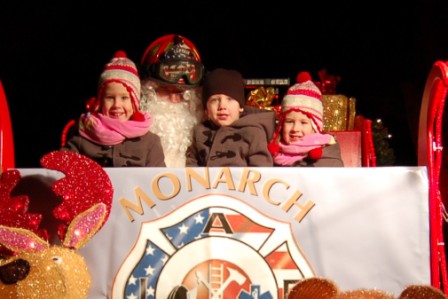 The sleigh was pulled by a truck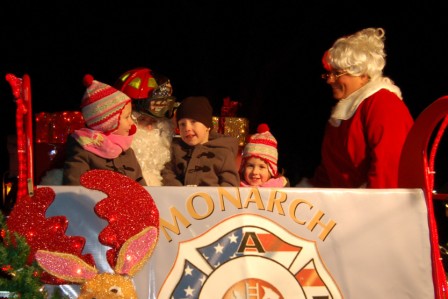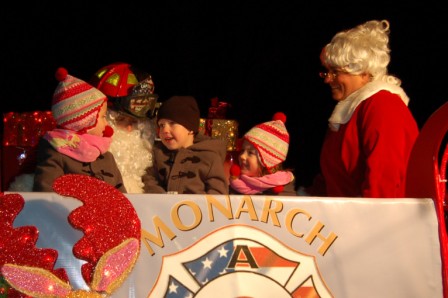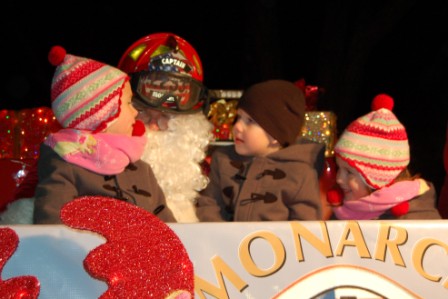 Telling Santa what they want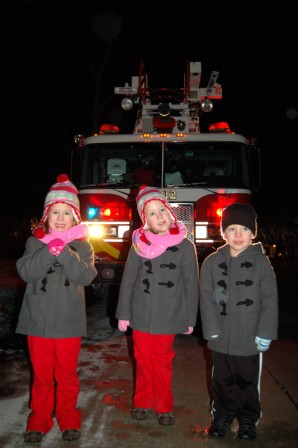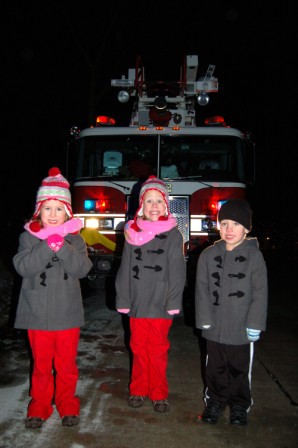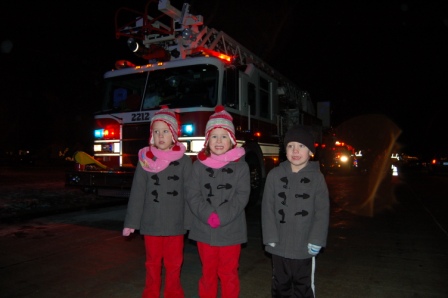 In front of the fire truck
December 18
Bast Christmas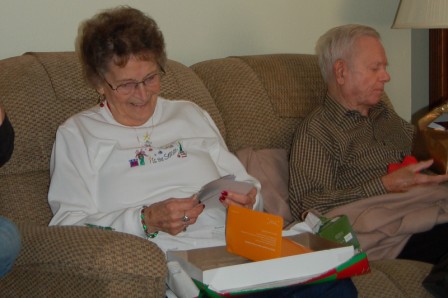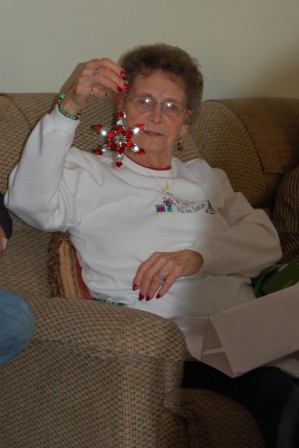 Grandma Betty opening presents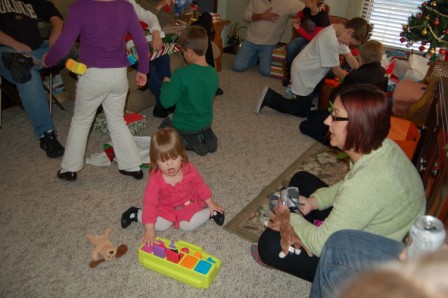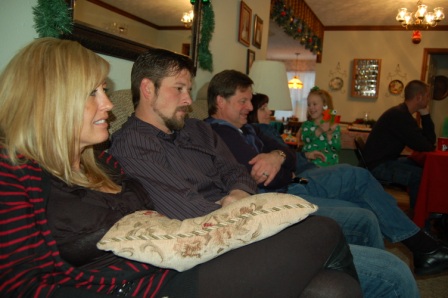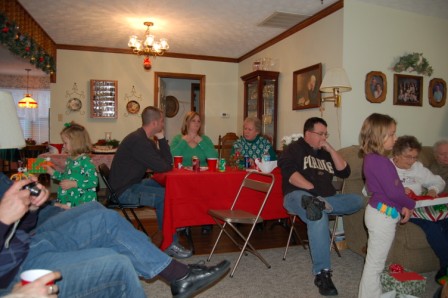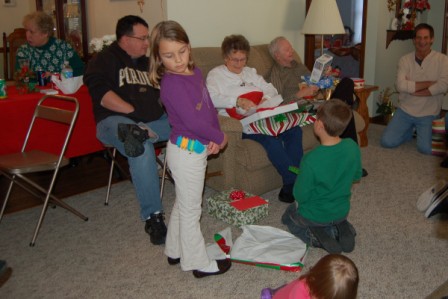 The "crowd"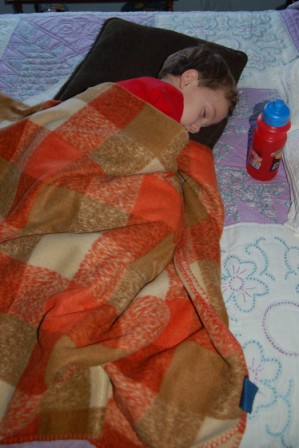 Poor Lukey wasn't feeling well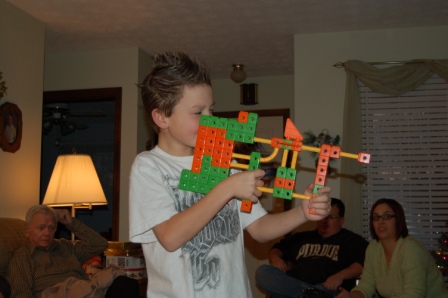 This is how big boys play with Trio blocks
December 19
Rogan and Stutte Christmases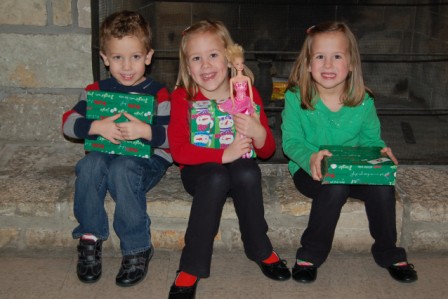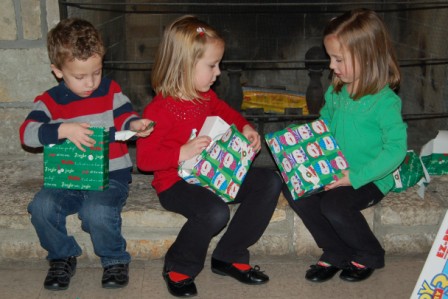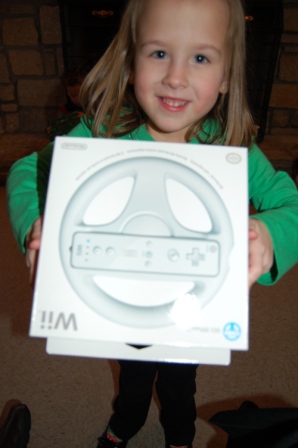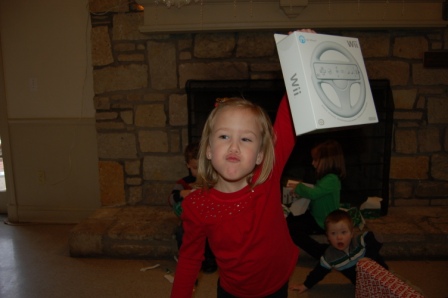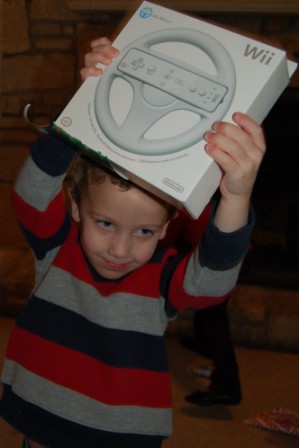 Opening presents from Aunt Melanie and Uncle Chris...Mario Kart!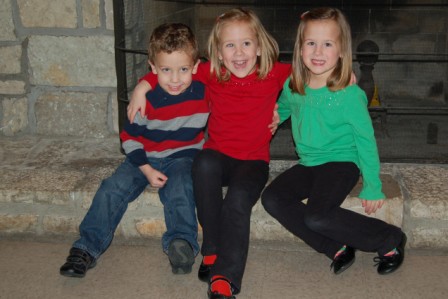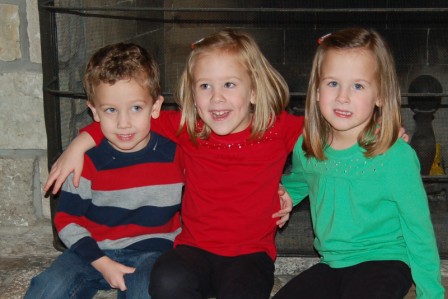 Tres amigos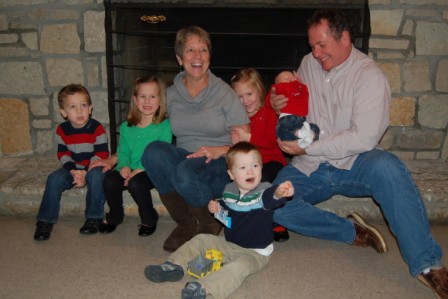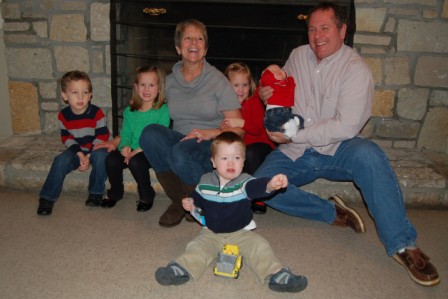 Trying to get a shot of Grandma and Papa with the grandchildren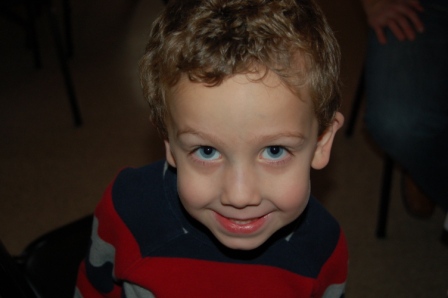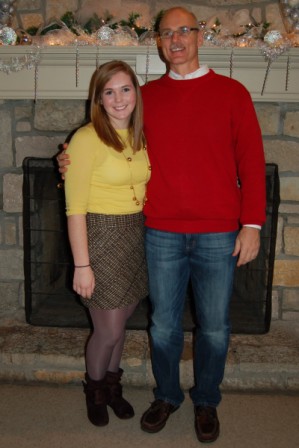 Handsome Luca...Amanda and Chris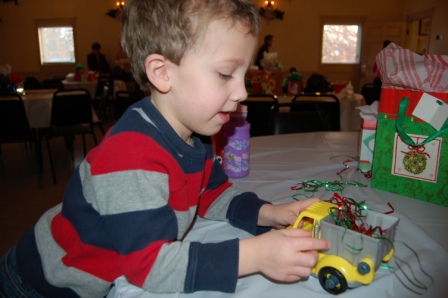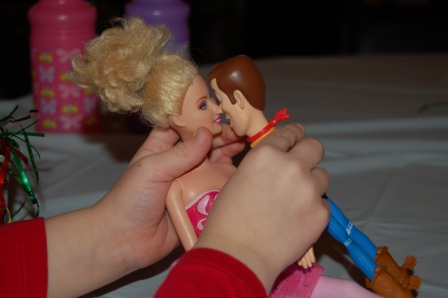 Luca playing with his Handy Manny truck...Woody puttin' the moves on Barbie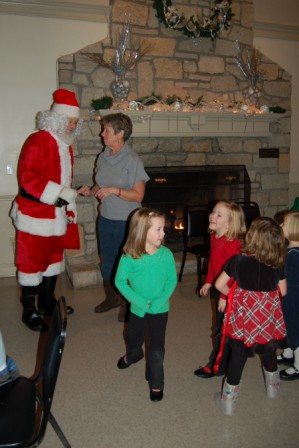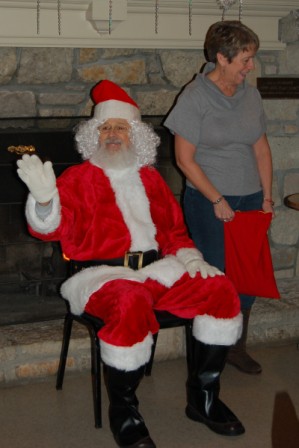 SANTA!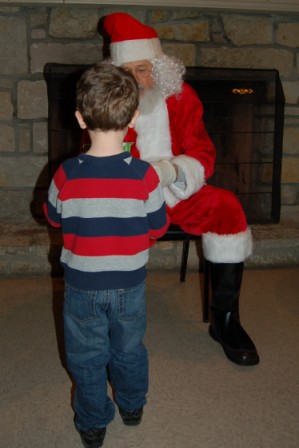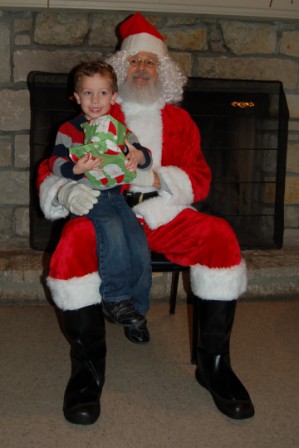 Luca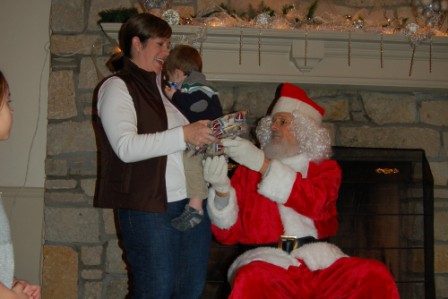 Noel is still not a fan of Santa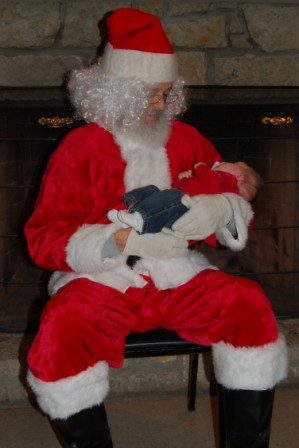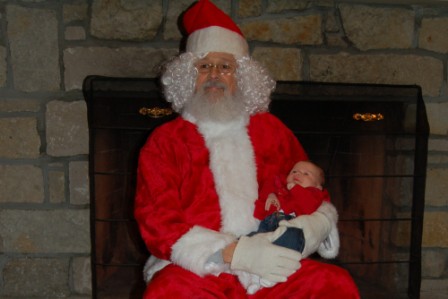 Baby Madelyn with Santa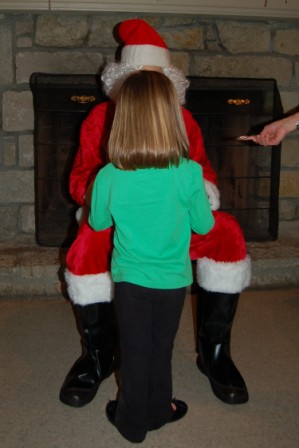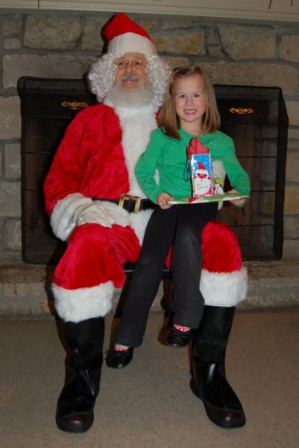 Ella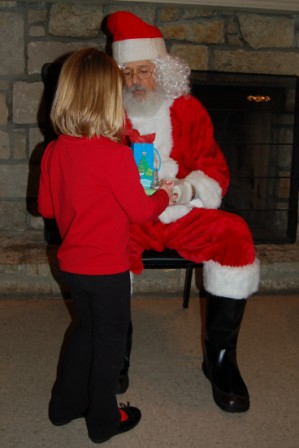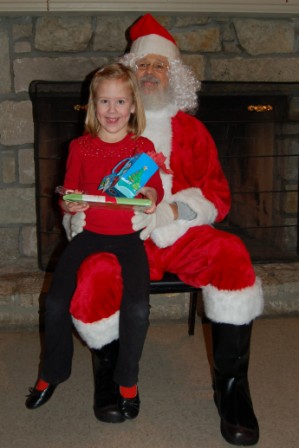 Perry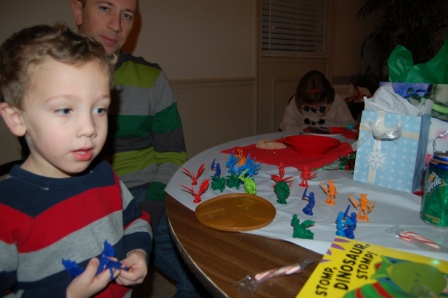 Luca is training his dragons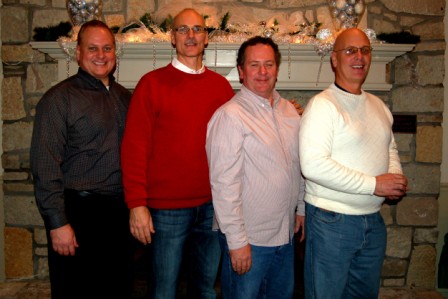 Papa Steve and his brothers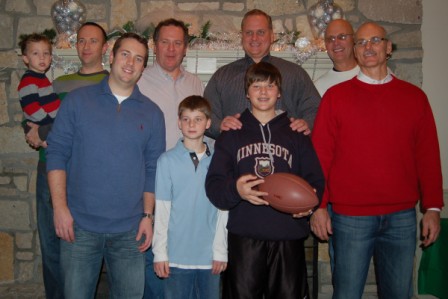 All the Rogan men (minus Michael)
December 22
Making cookies for Santa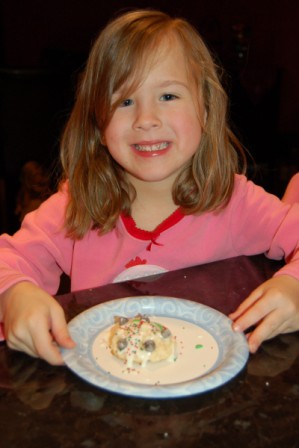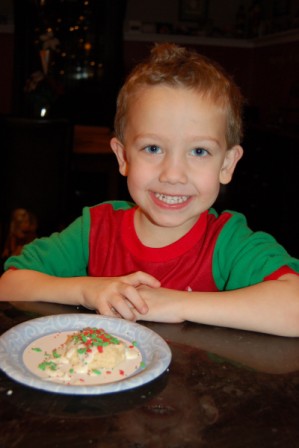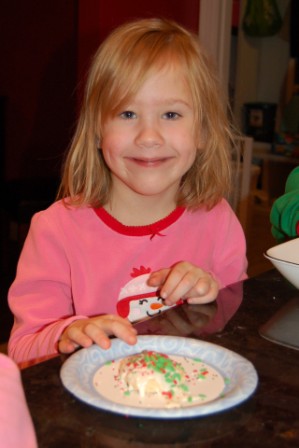 The cookie chefs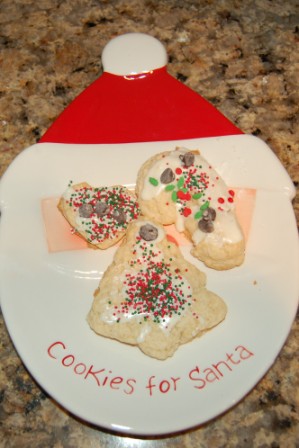 The cookies for Santa
Perry's is the heart, Luca's is the candy cane, Ella's is the tree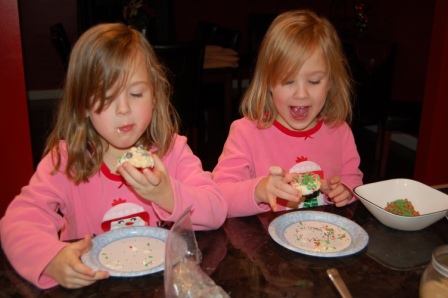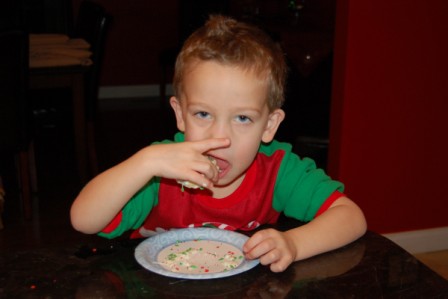 Enjoying the fruits of their labor
December 23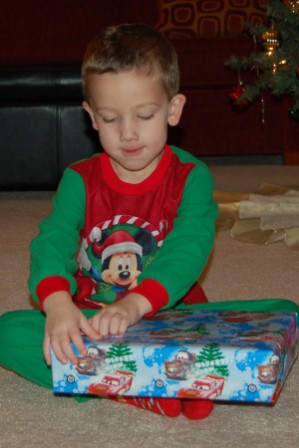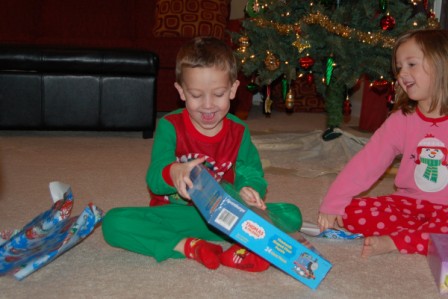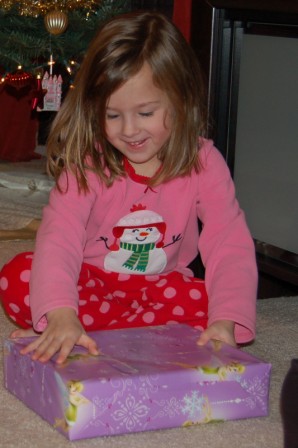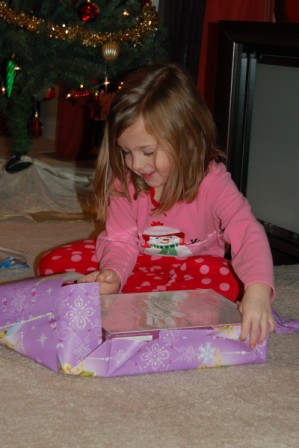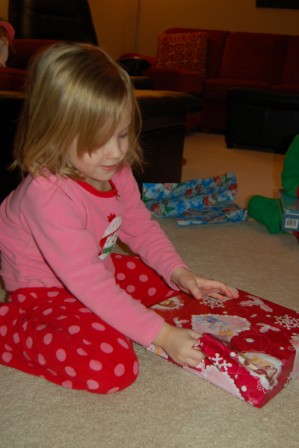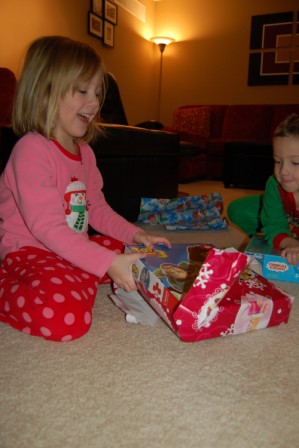 Opening 1 present today...everyone got floor puzzles!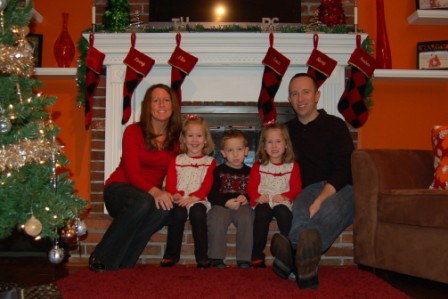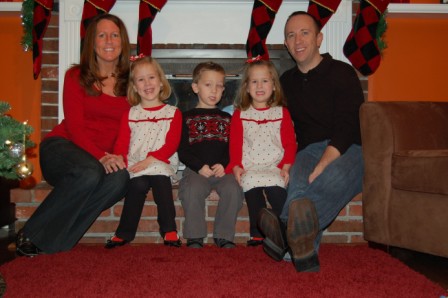 Family pic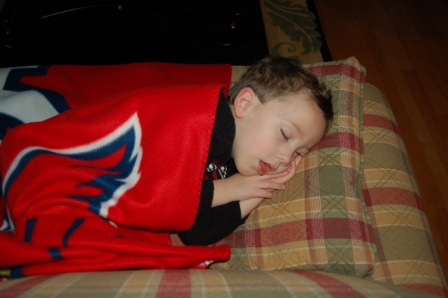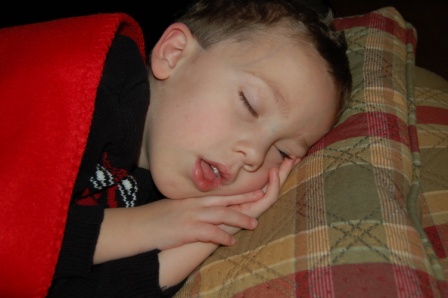 Daddy gave Luca some Zyrtec and it knocked him OUT!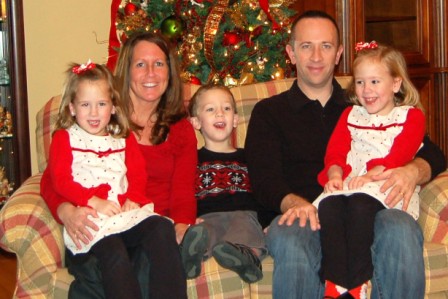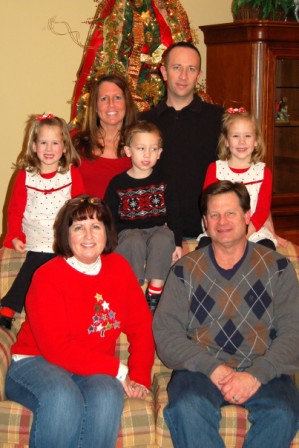 Family pics at Teppie's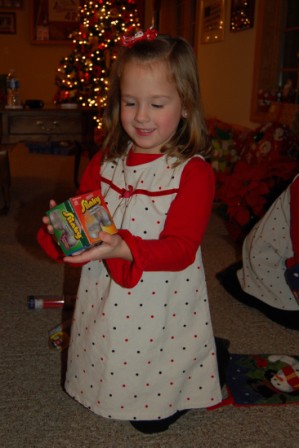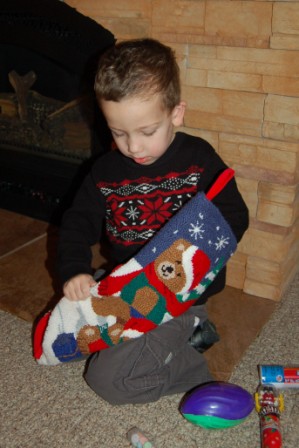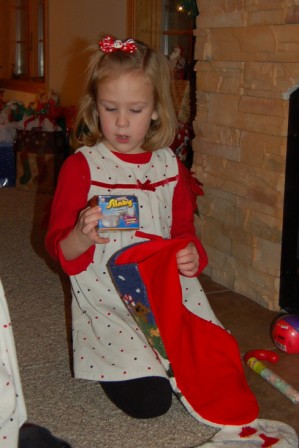 Stockings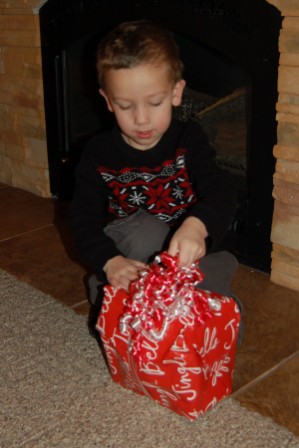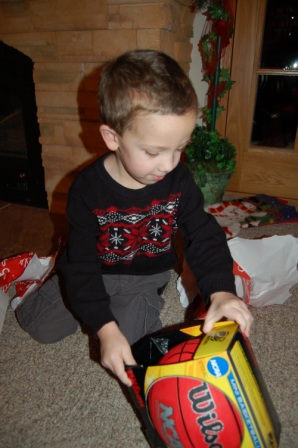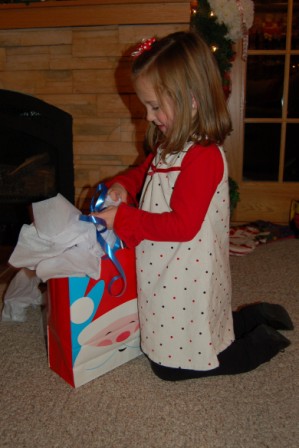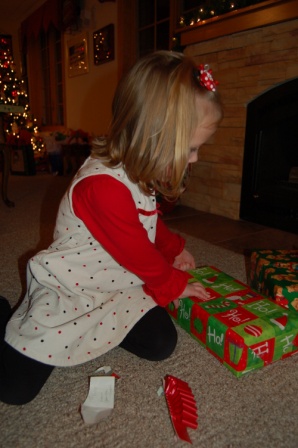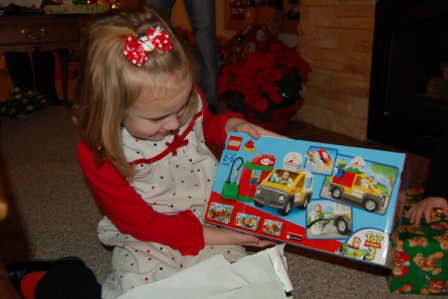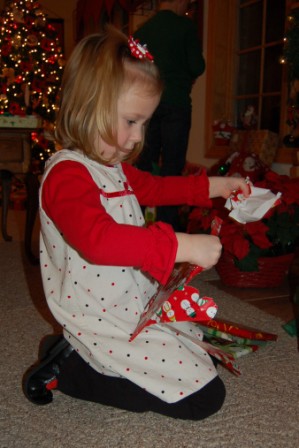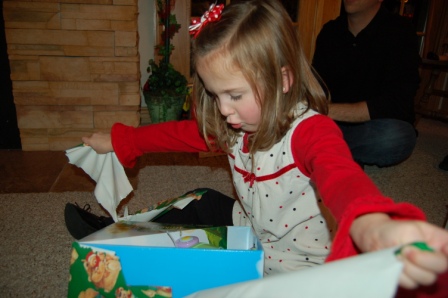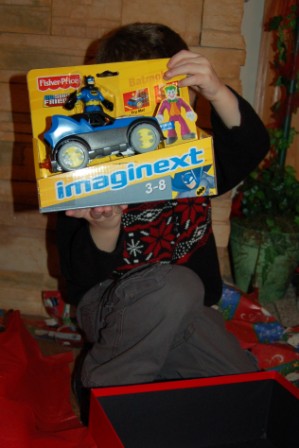 Opening presents
December 24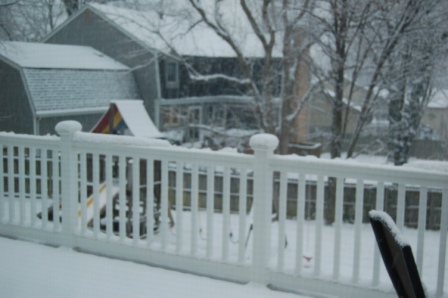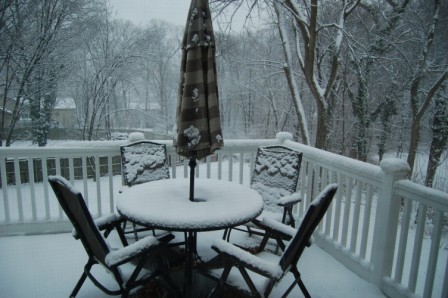 White Christmas!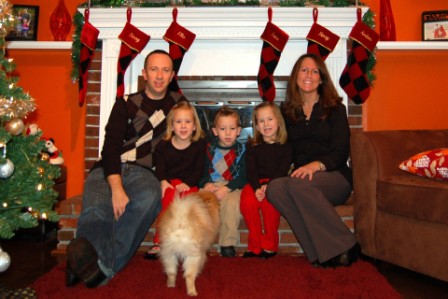 Riesy joined the family picture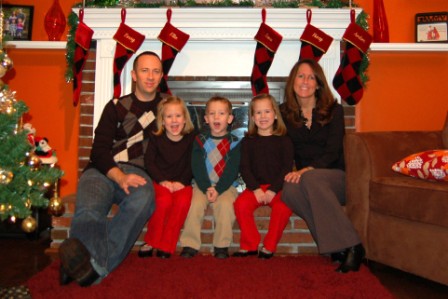 Real family picture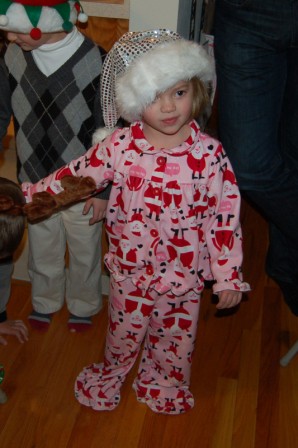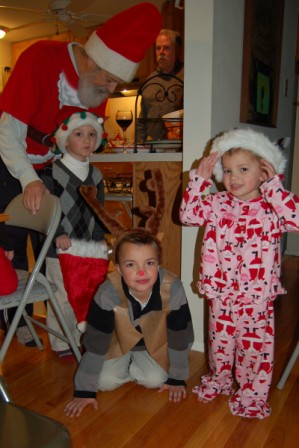 Figge kiddos dressed up as Rudolph, Mrs Claus, and an elf to hand out the presents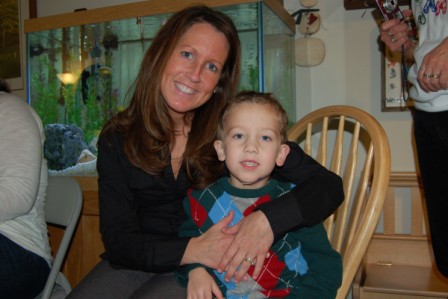 Mommy and Luca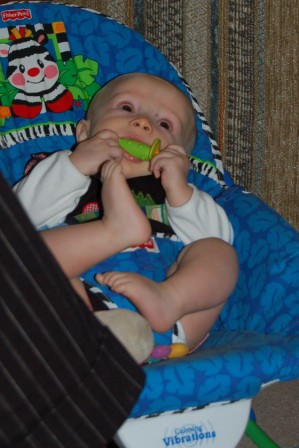 Baby Sam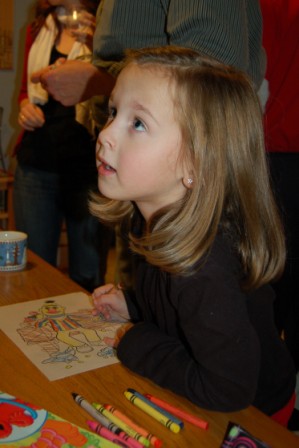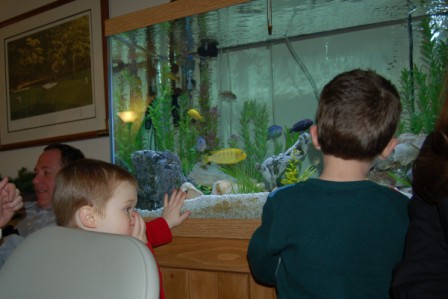 Ella coloring...Noel and Luca checking out the fishies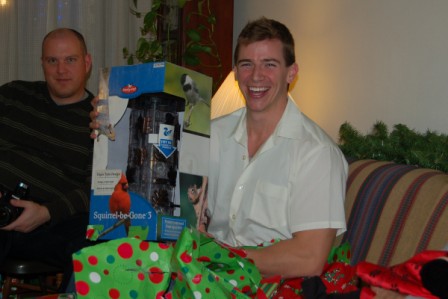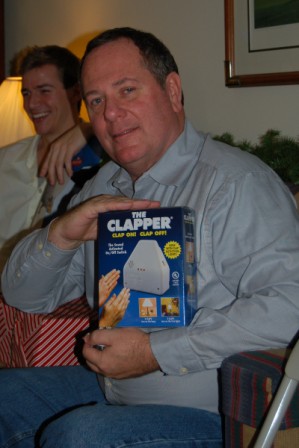 Kevin and his birdfeeder...Papa Steve and The Clapper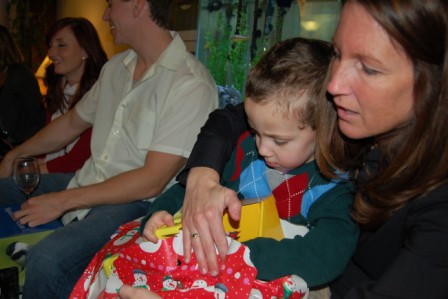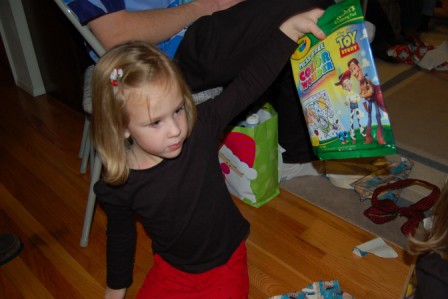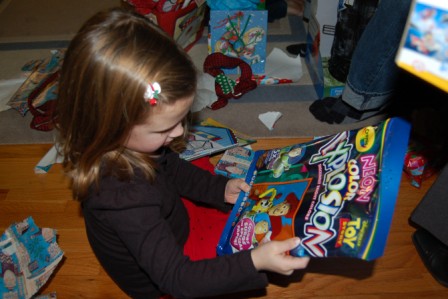 More presents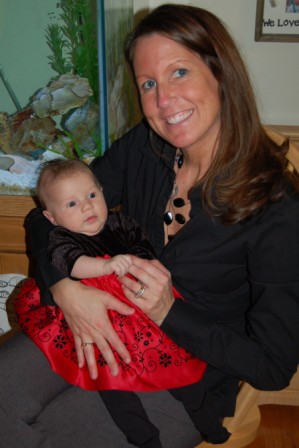 Mommy and baby Madelyn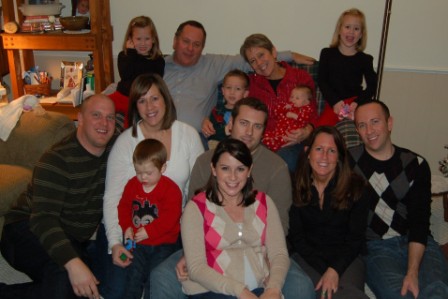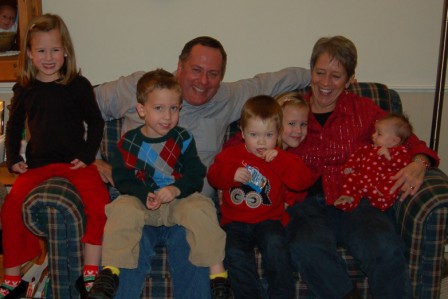 Family pic...Papa and Grandma with all the grandkids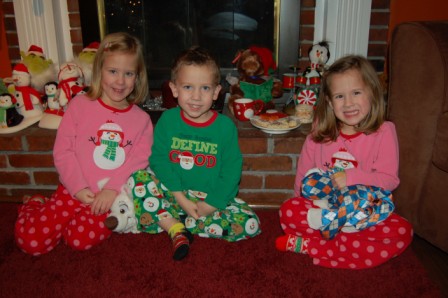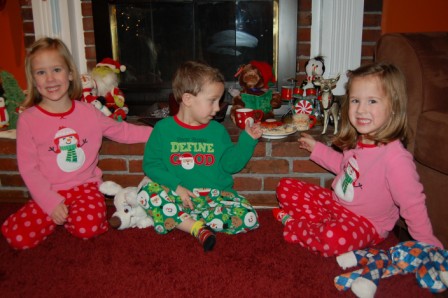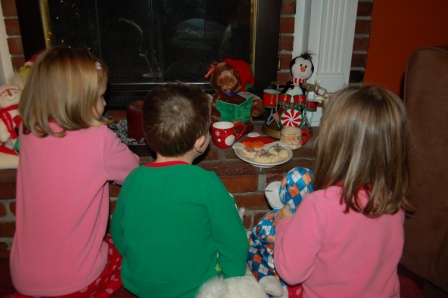 Cookies for Santa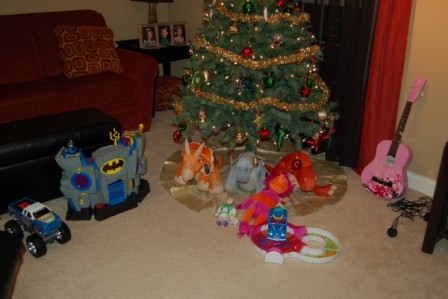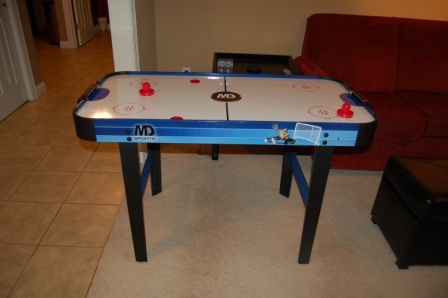 Santa's presents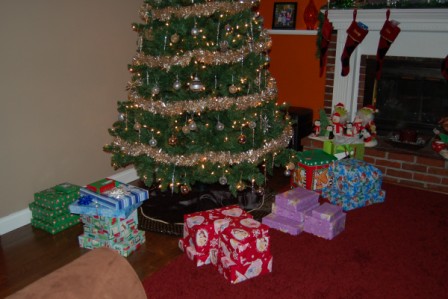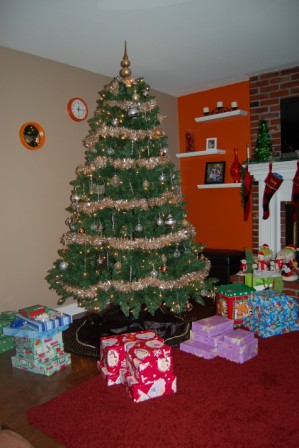 Presents from Mommy and Daddy
December 25
MERRY CHRISTMAS!!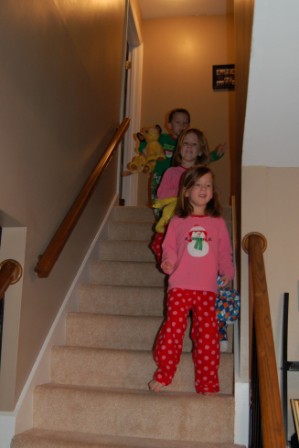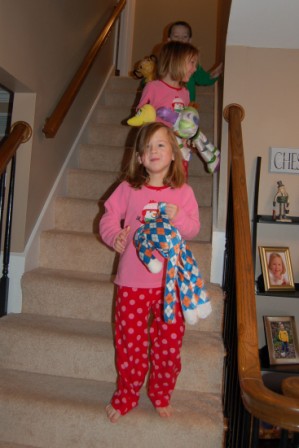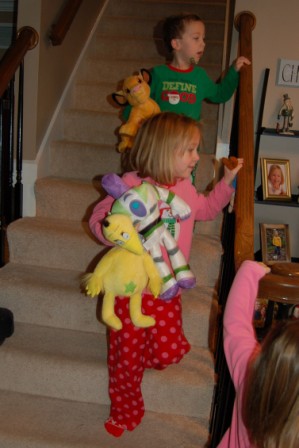 Coming down the steps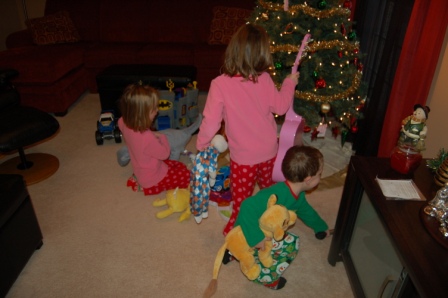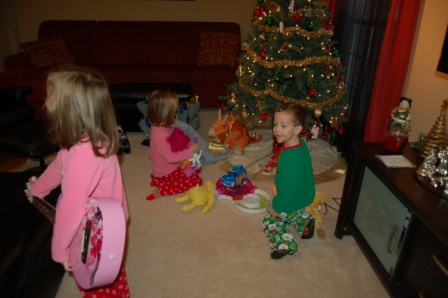 Checking everything out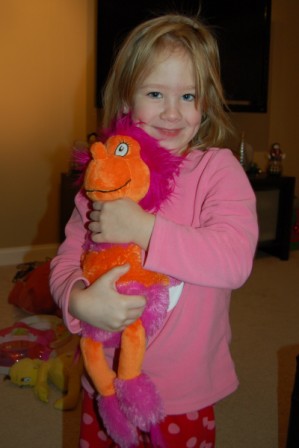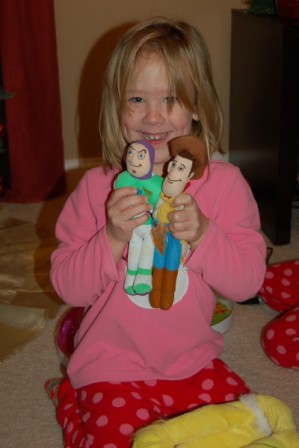 Perry asked for Sneetchy's girlfriend AND Buzz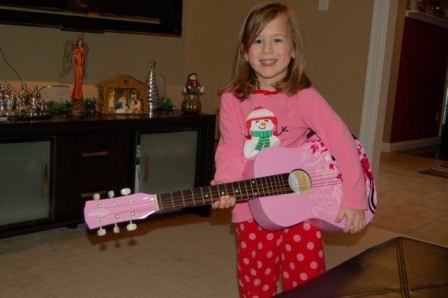 Ella asked for a guitar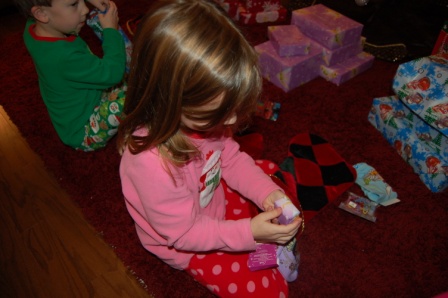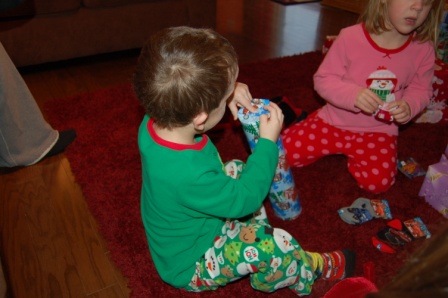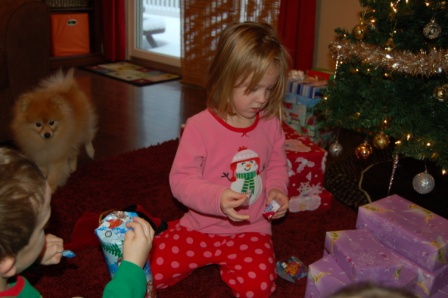 Opening stockings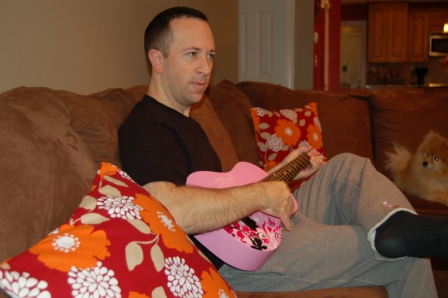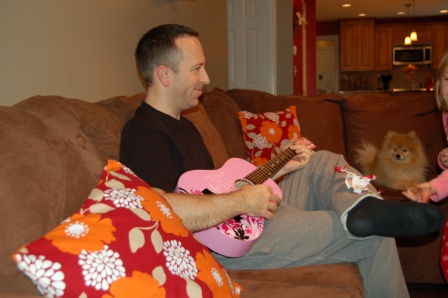 Dave Matthews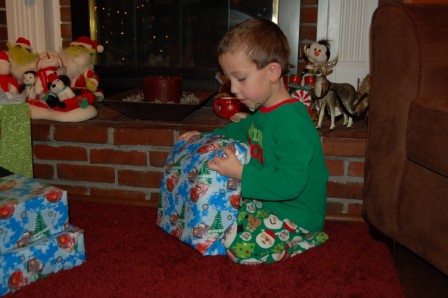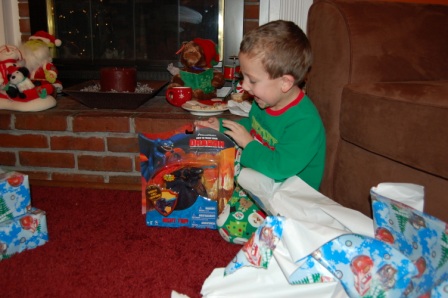 Toothless!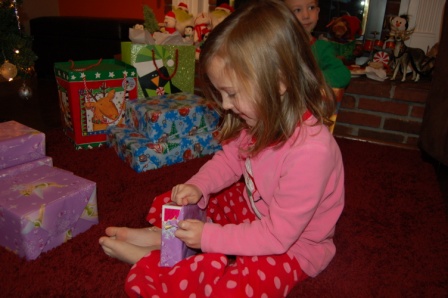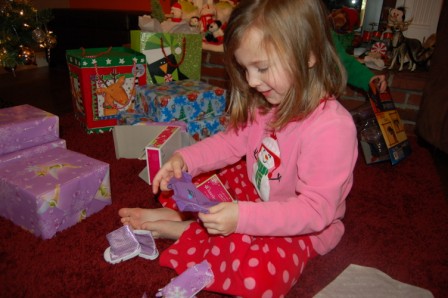 Doll clothes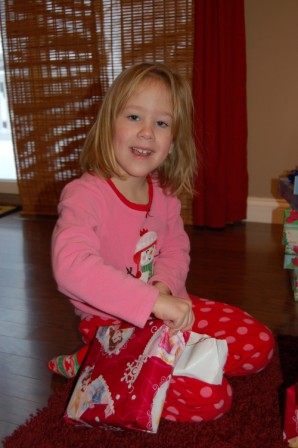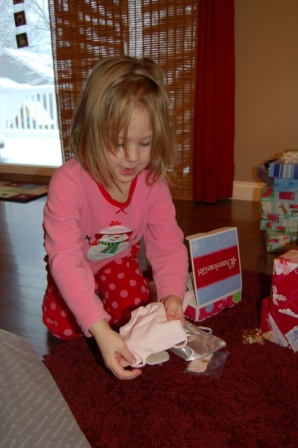 Doll clothes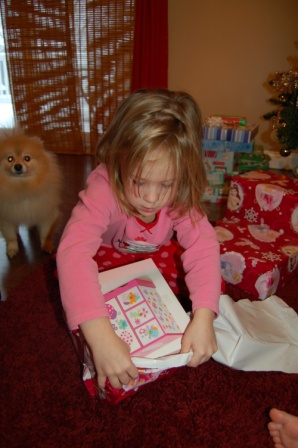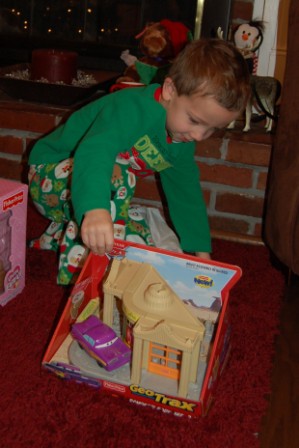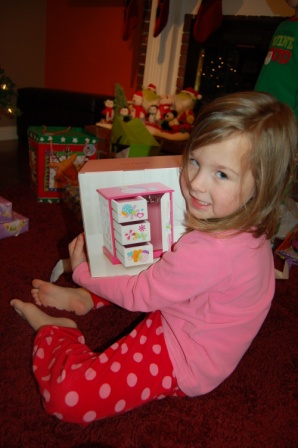 Jewelry boxes and Ramone's Body Art Shop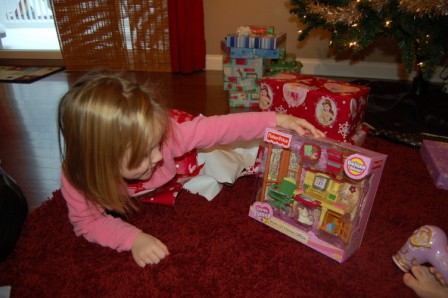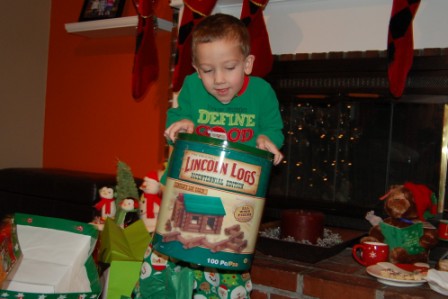 Dollhouse furniture and Lincoln Logs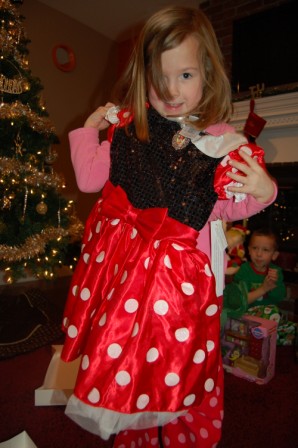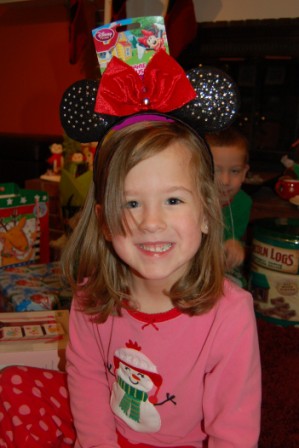 Ella Mouse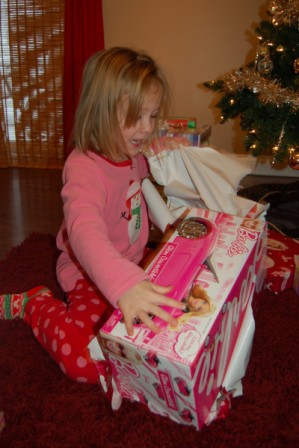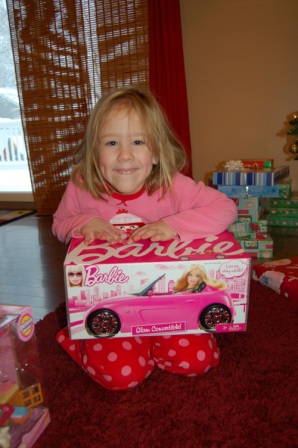 Barbie car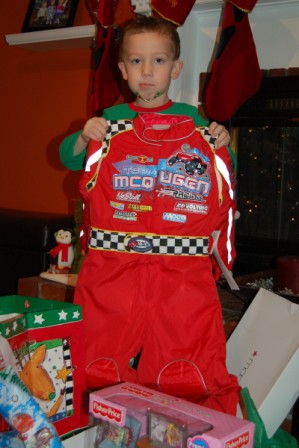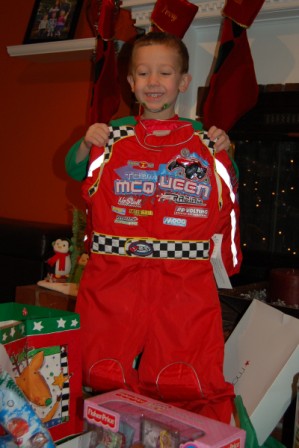 Can you tell he's absolutely thrilled about the Lightning McQueen dress up outfit?!?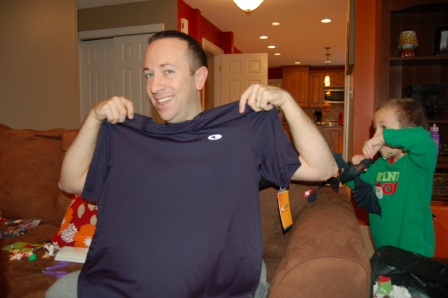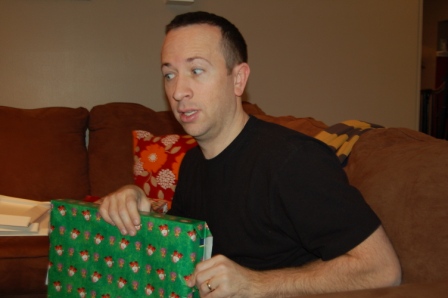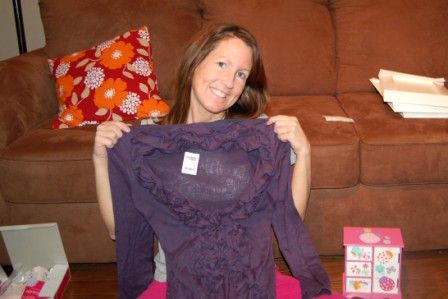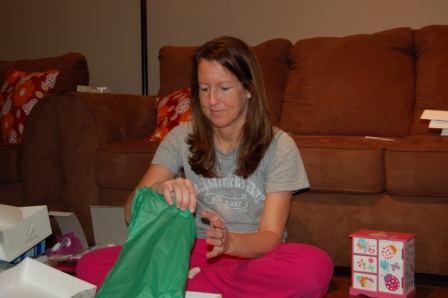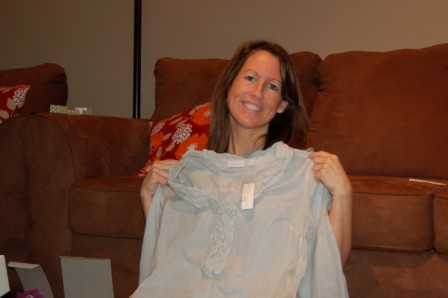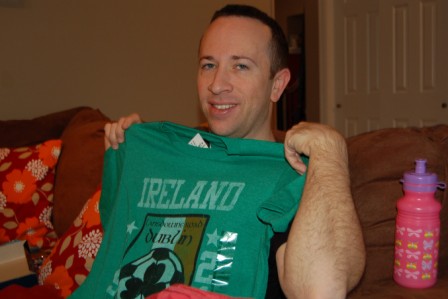 Daddy and Mommy opening presents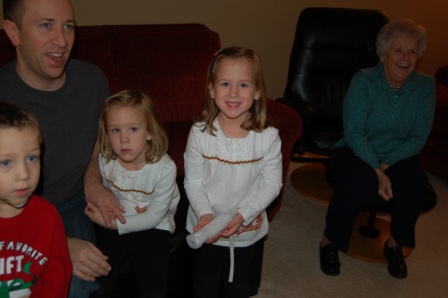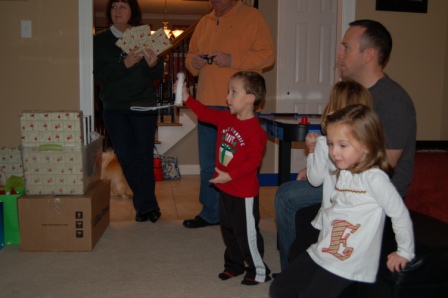 The Wii is a big hit!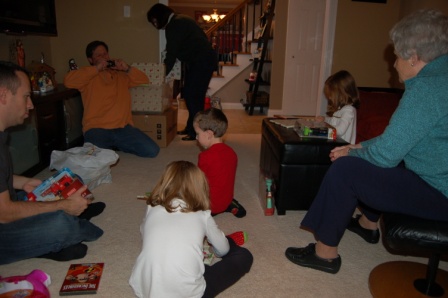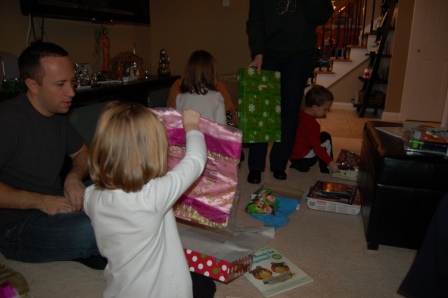 Presents from Grandma Kim and Papa John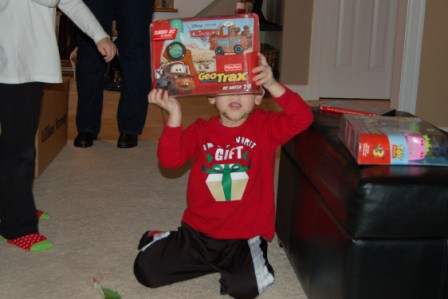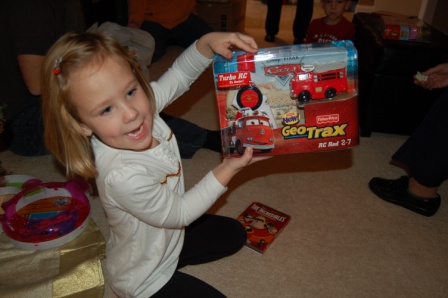 Mater and Red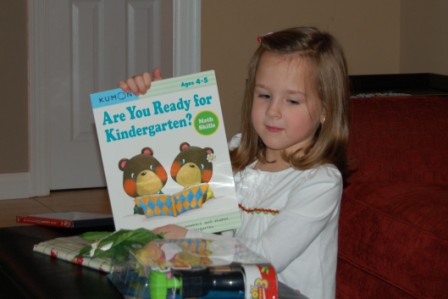 Ella's excited about her books!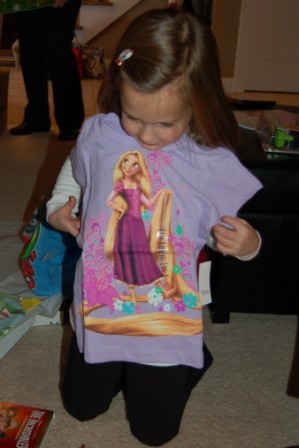 Tangled and Tink t-shirts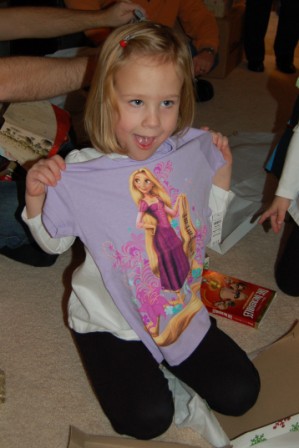 Tangled for Perry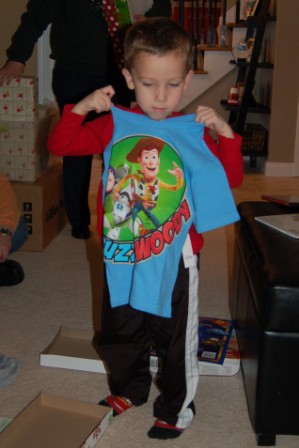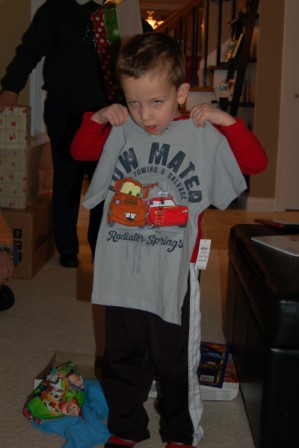 Toy Story and Cars t-shirts for Luca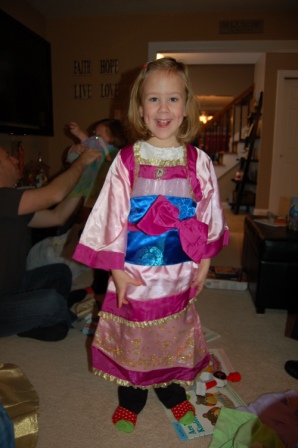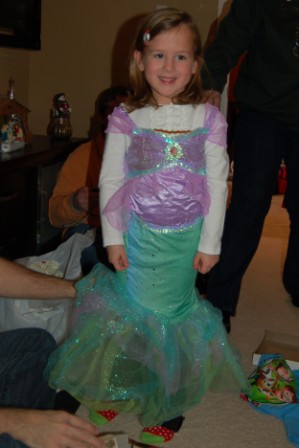 Mulan and Ariel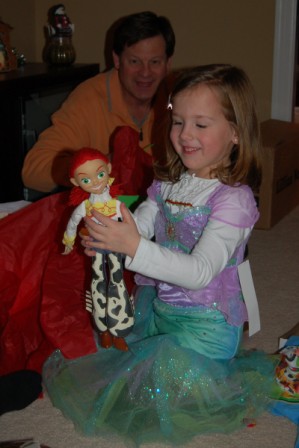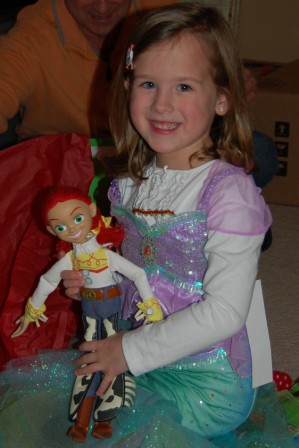 This is the gift she was waiting for...Jessie!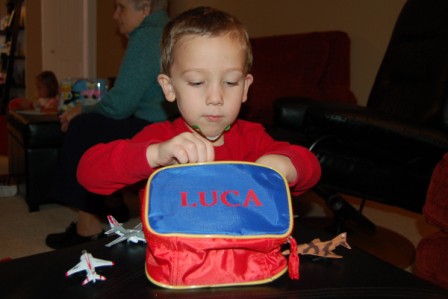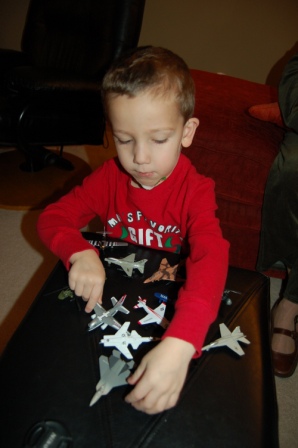 Luca playing with his planes
December 26
Playing in the snow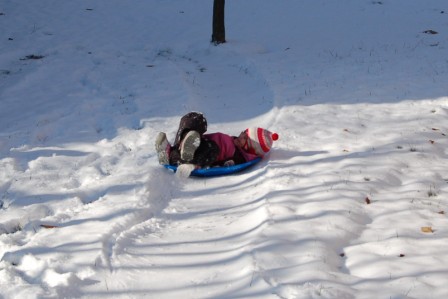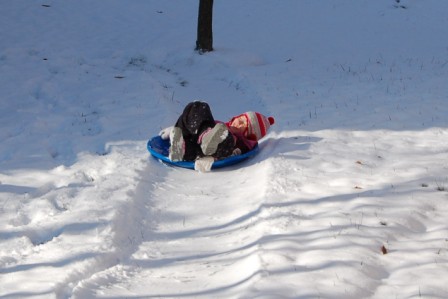 Perry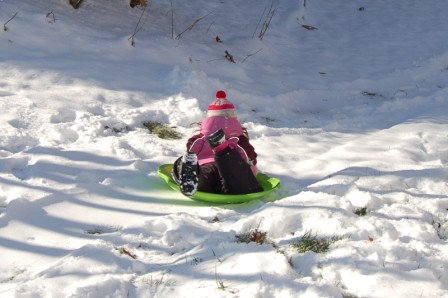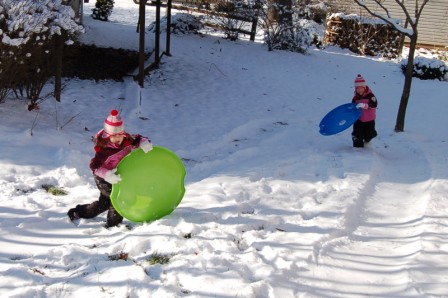 Ella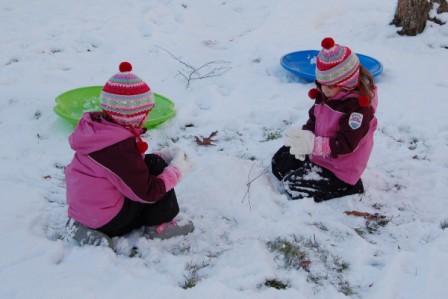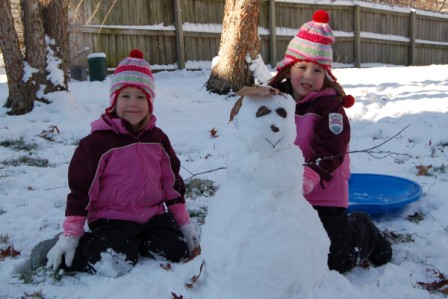 Working on a snowman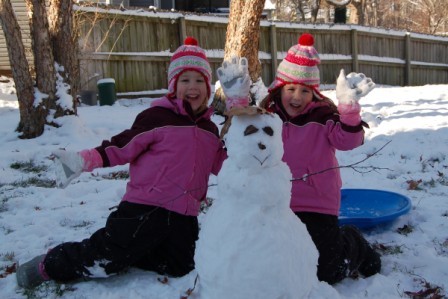 Ta-da!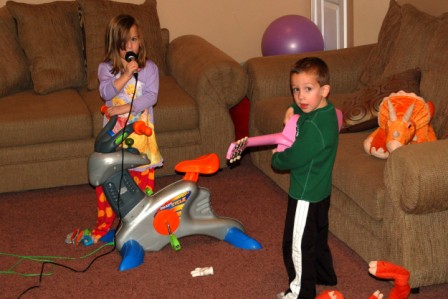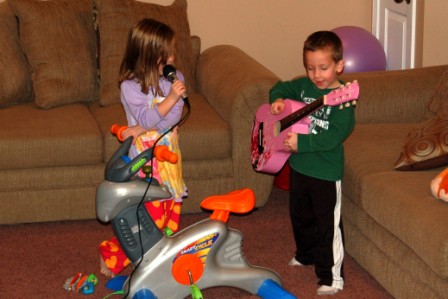 Look out Jackson 5!
December 27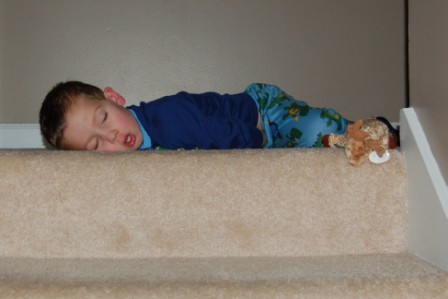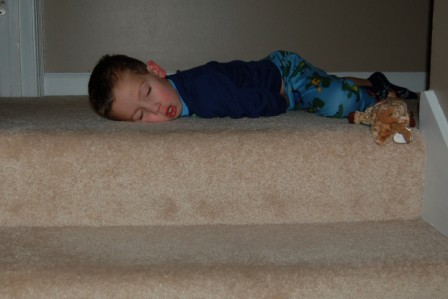 This is where Luca fell asleep for the night...at the top of the steps
♥ Back to Archives ♥