June 3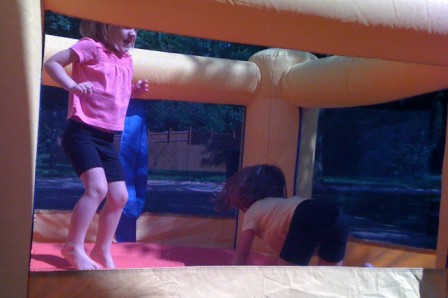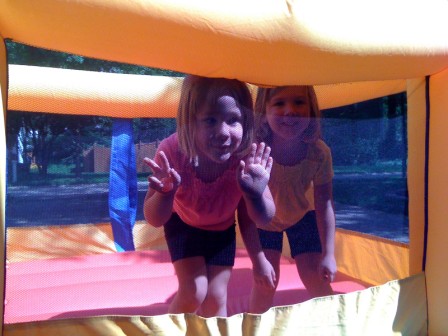 Playing in the bounce house
June 5
Mackenzie's Princess Birthday Party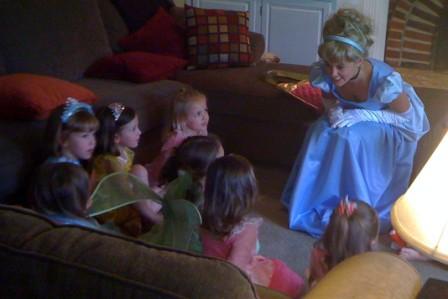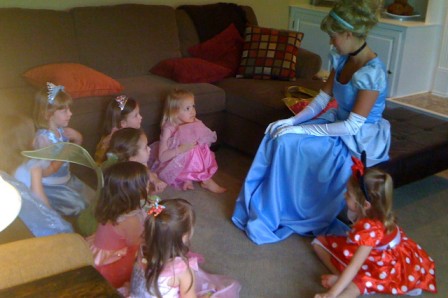 Cinderella talking with all the princesses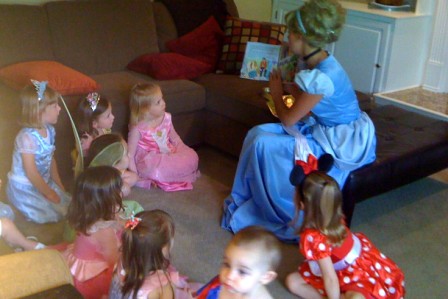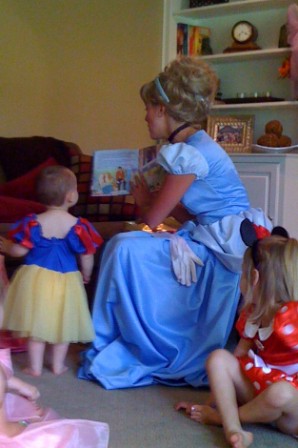 Reading the Cinderella story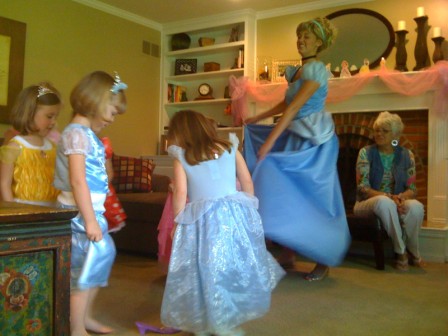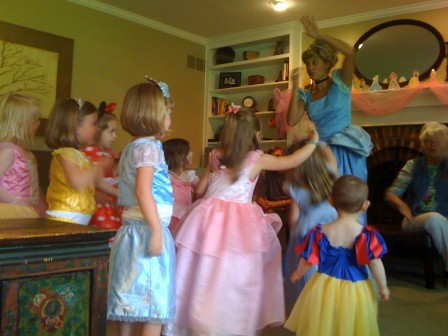 Dancing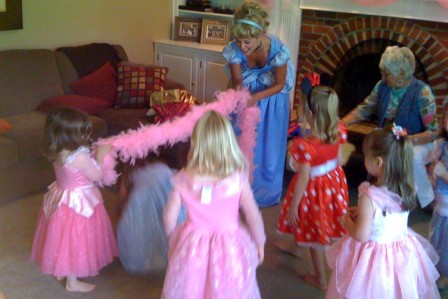 LIMBO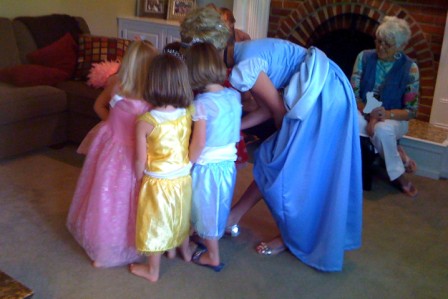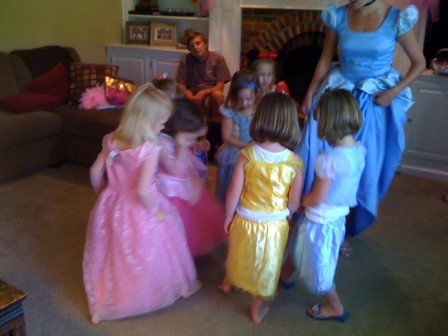 Doing the Princess Pokey...you put your right slipper in, you put your right slipper out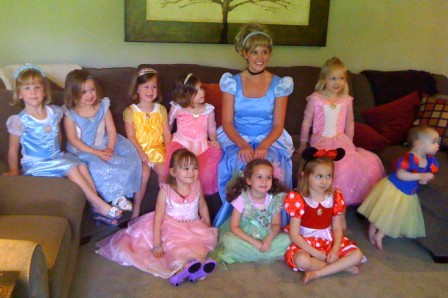 All the princesses
(Perry is on the left and Ella is 3rd from the left)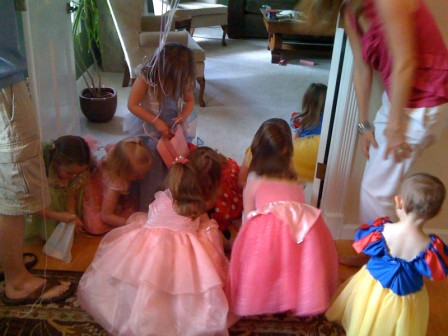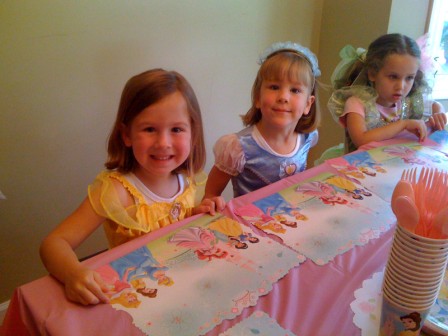 Pinata and cake
Daddy and Luca went to the ballgame while the girls were at the princess party
June 10-13
Trip to Kansas City
June 10
Worlds of Fun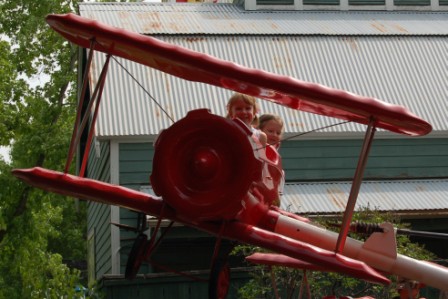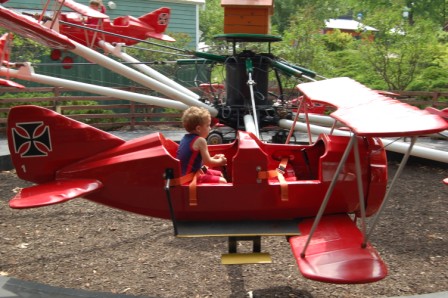 Red Baron planes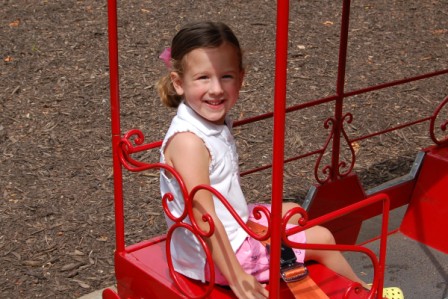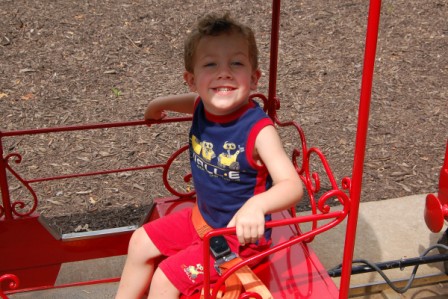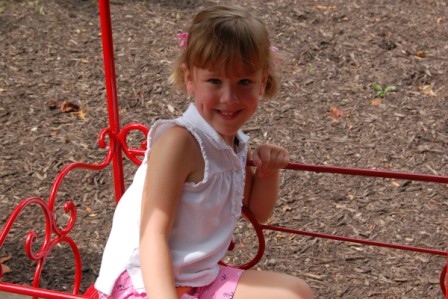 Woodstock Express train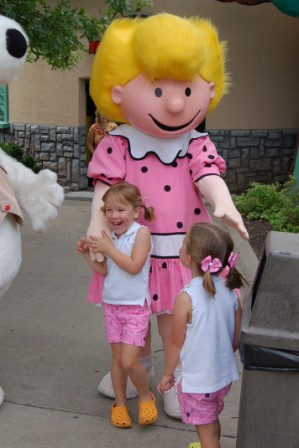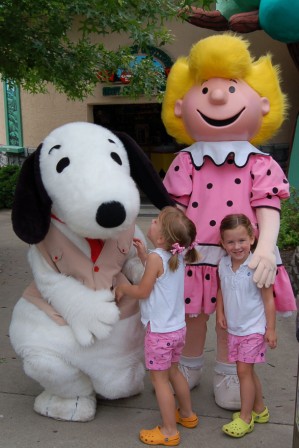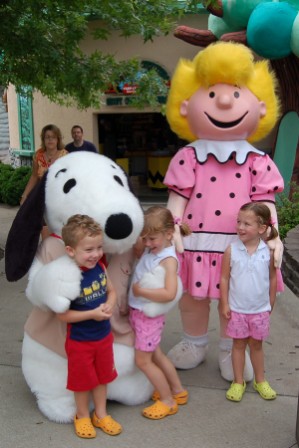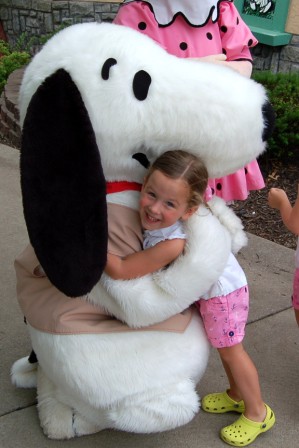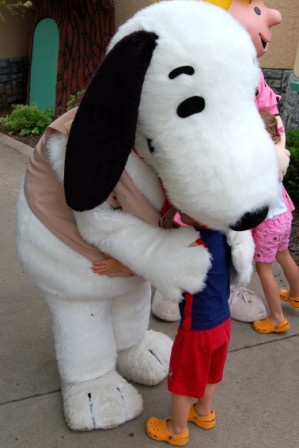 Snoopy and Sally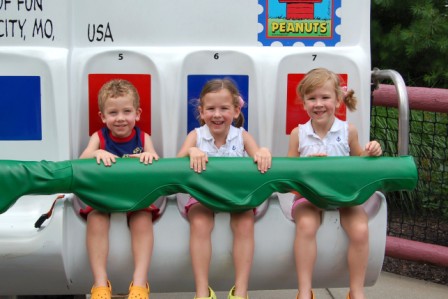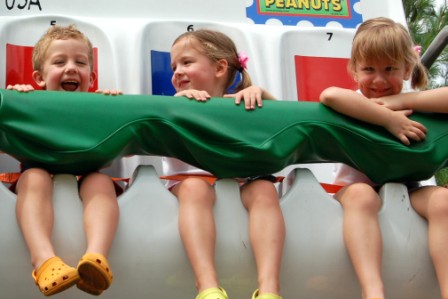 Woodstock's Airmail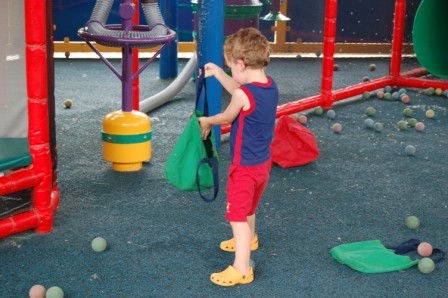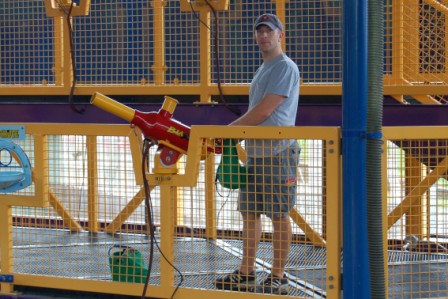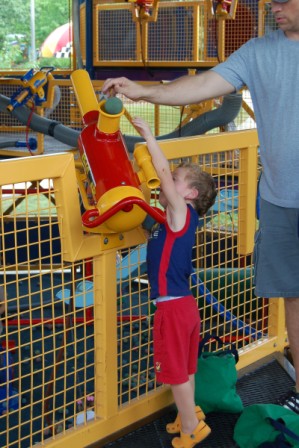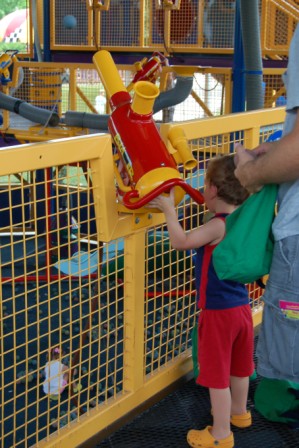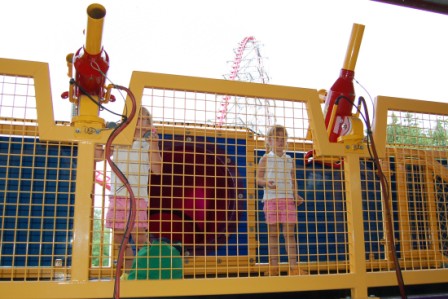 Peanuts Playhouse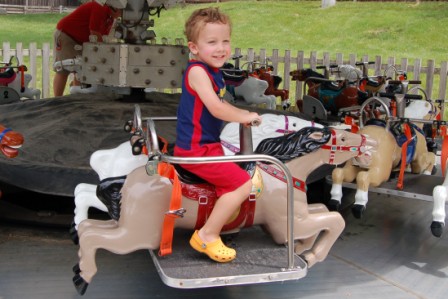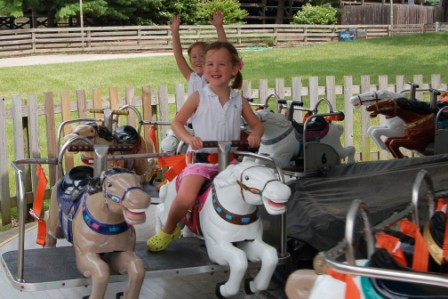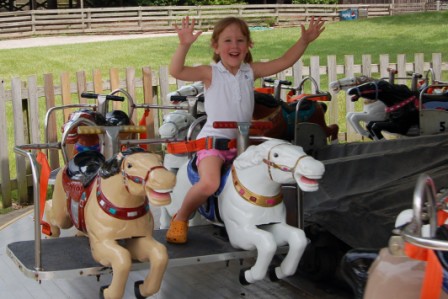 Pony Promenade
(this is the ride that inspired the kids to sing "Save a horse, ride a cowboy"...nice)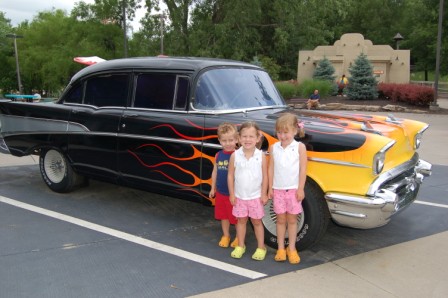 3 guesses who Luca thought this car was...
RAMONE!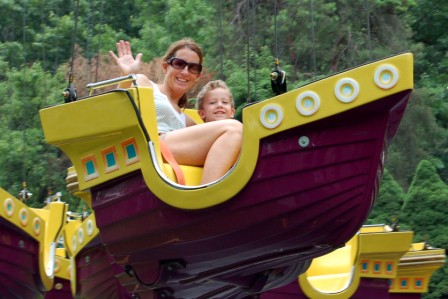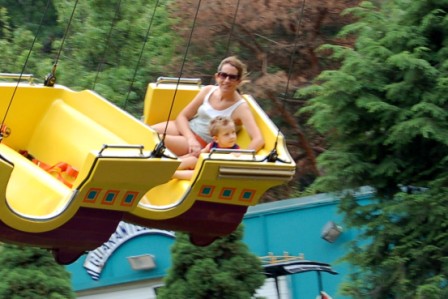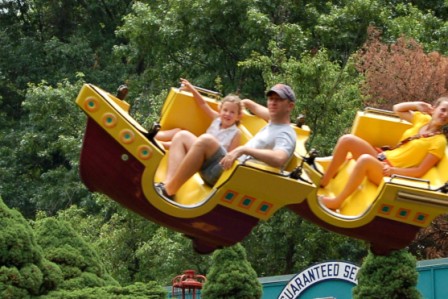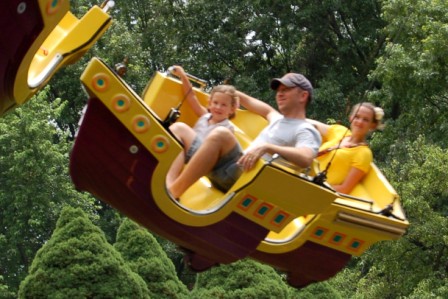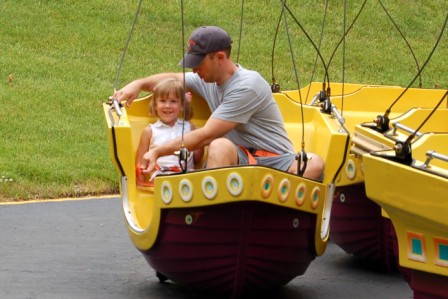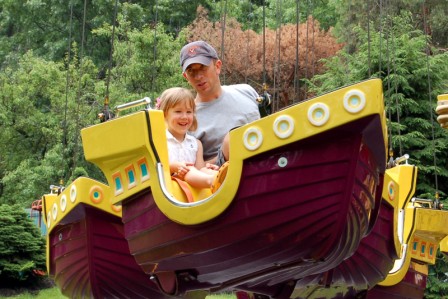 Flying Dutchman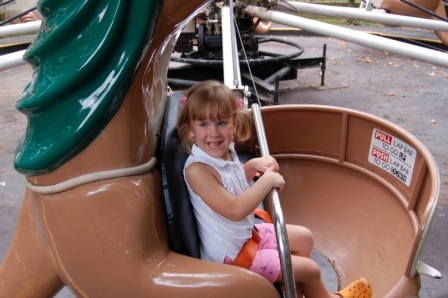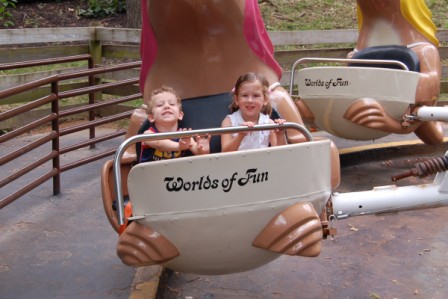 Bounce-A-Roos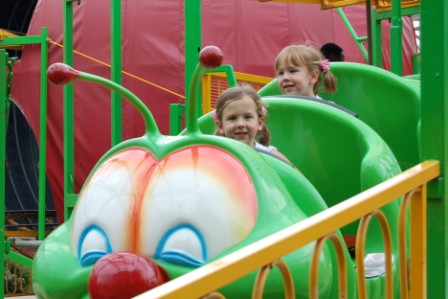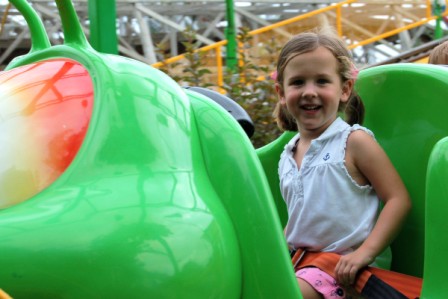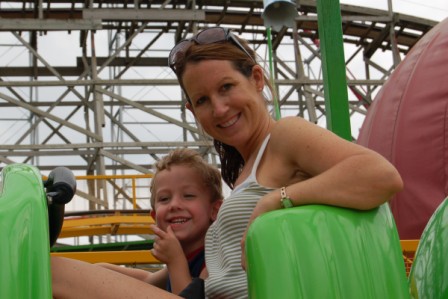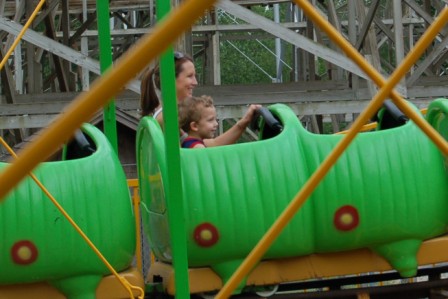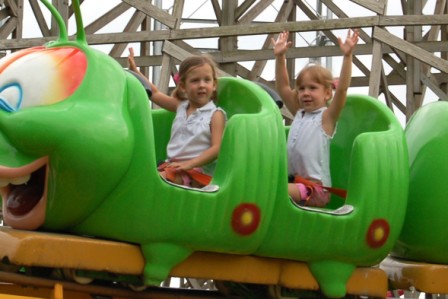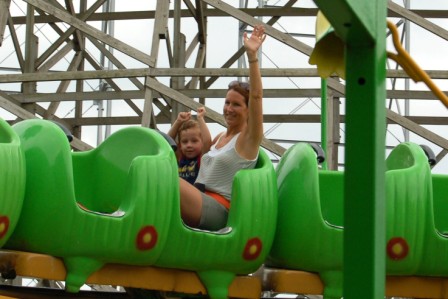 Wacky Worm roller coaster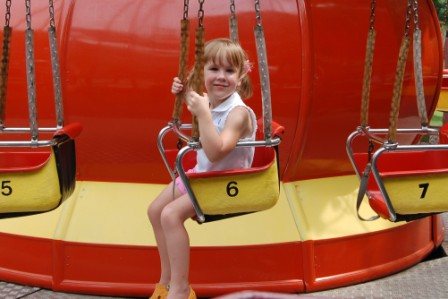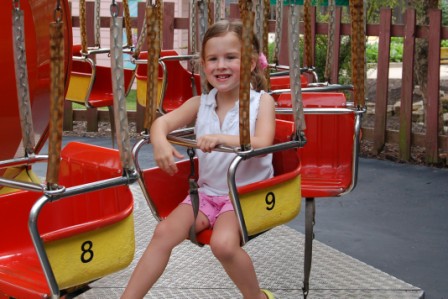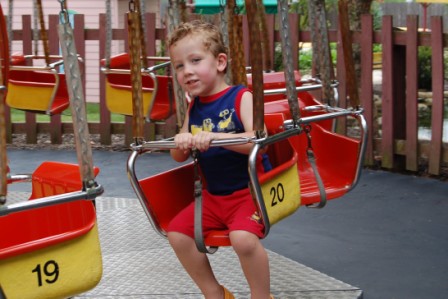 Charlie Brown's Windup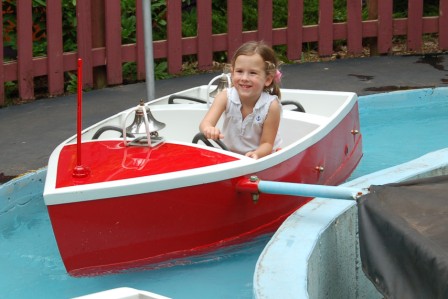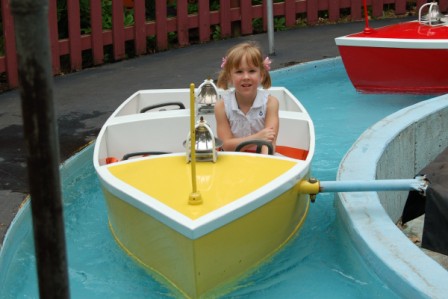 Peanuts Yacht Club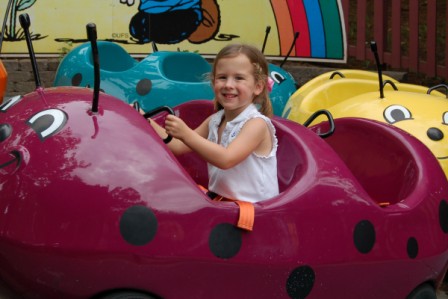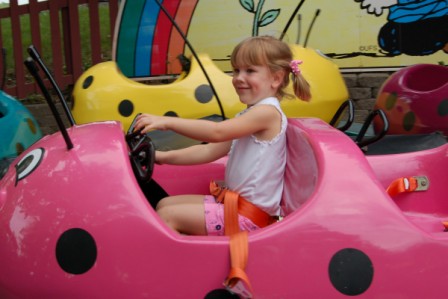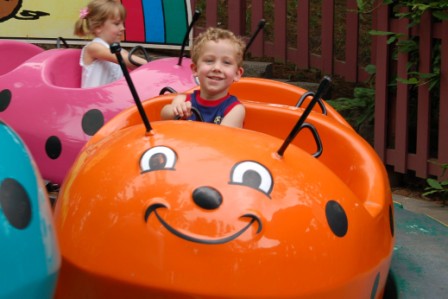 Linus' Beetle Bugs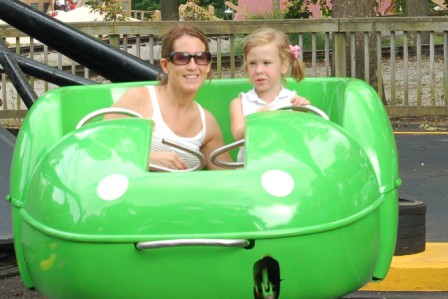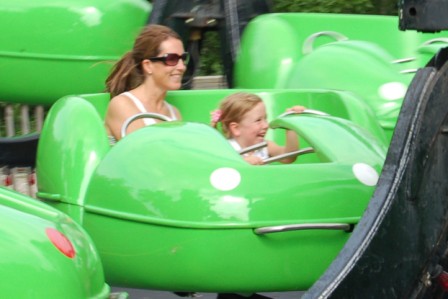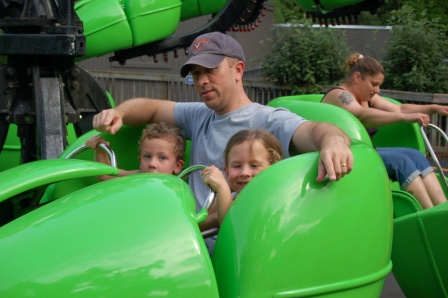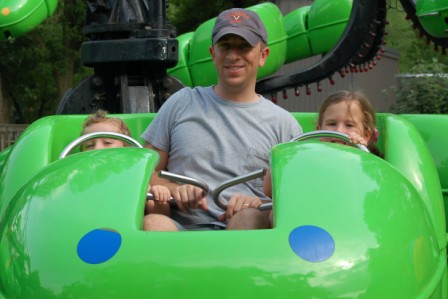 The Octopus
(this was Luca's favorite ride!)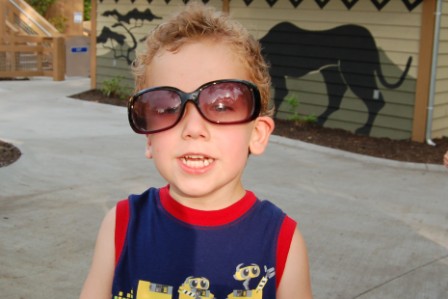 Silly boy with Mommy's glasses on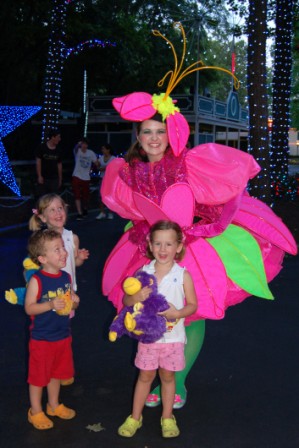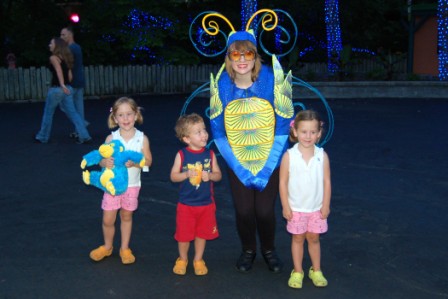 The glow in the dark flower and firefly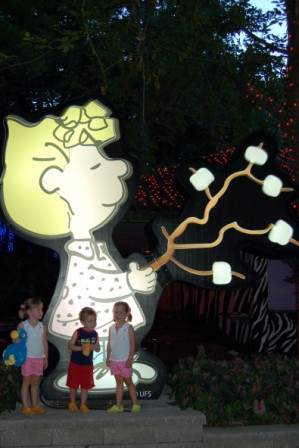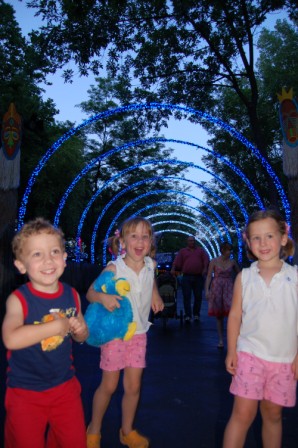 Sally roasting marshmallows...glow in the dark archway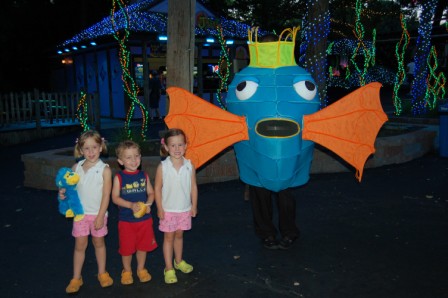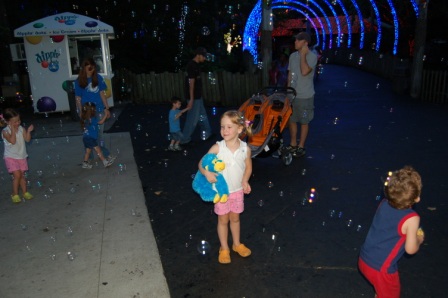 Glow in the dark fish...bubbles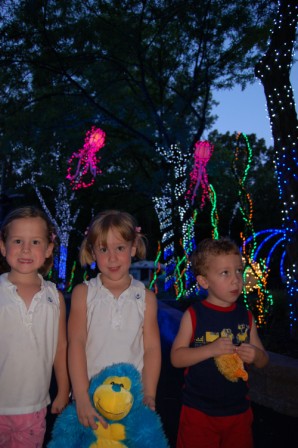 Under the sea
June 11
(We went to Oceans of Fun Waterpark, but didn't take any pictures there)
Visit with Anne, Justin, Mandy, and baby Hudson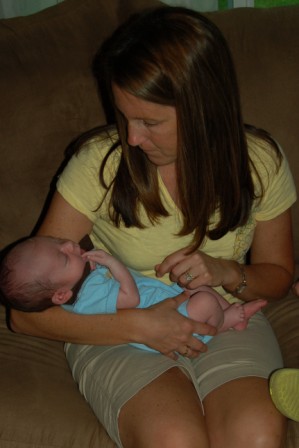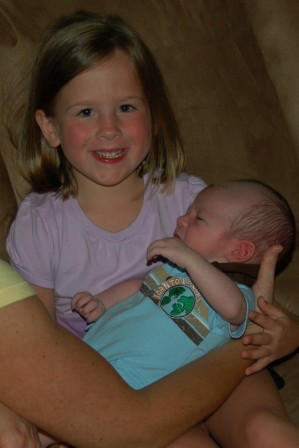 Mommy and Ella holding Hudson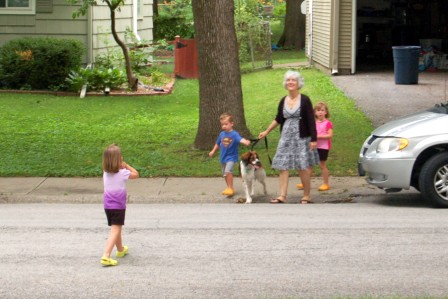 Aunt Anne taking the kids and Luke (the dog) for a walk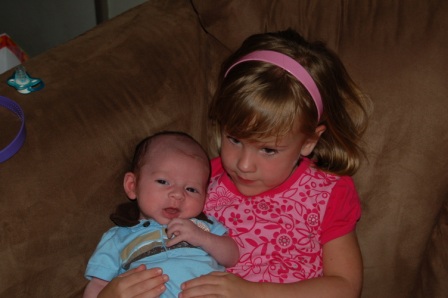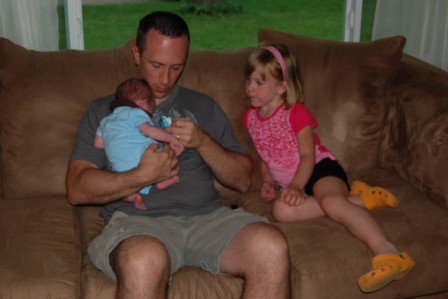 Perry and Daddy holding Hudson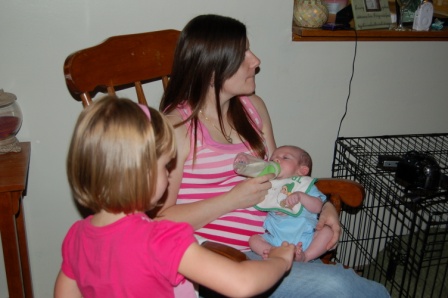 Mandy feeding the baby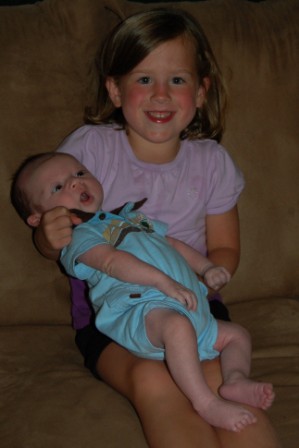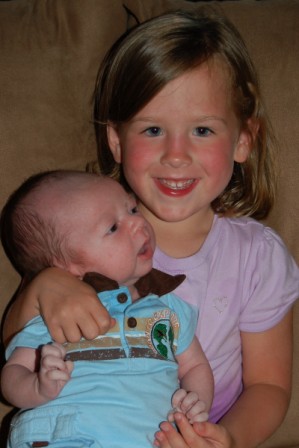 Ella and baby Hudson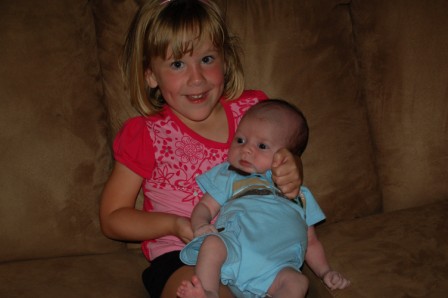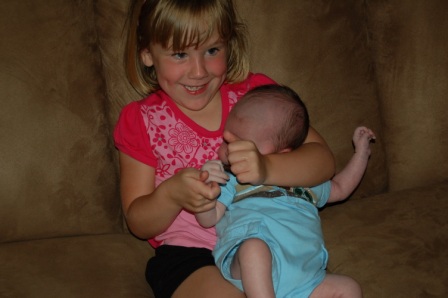 Perry and baby Hudson
(she is doing "knucks" with him in the 2nd picture)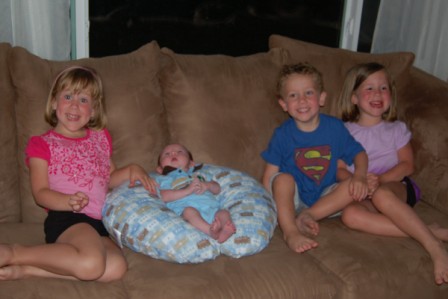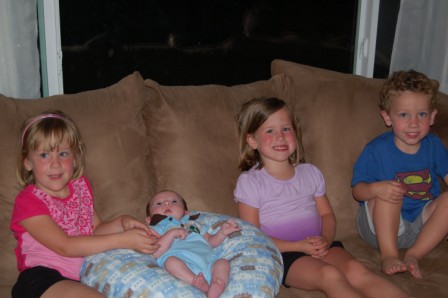 All 4 kiddos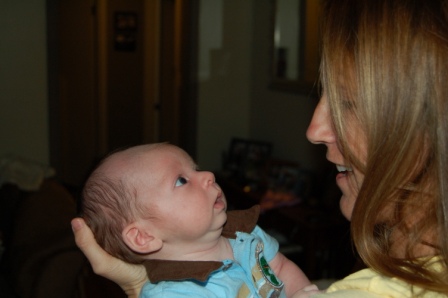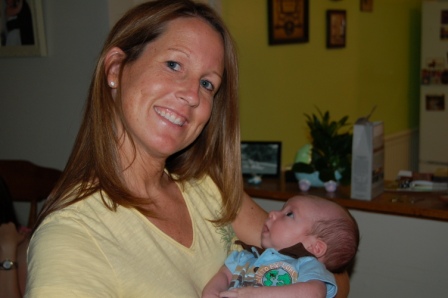 BABY!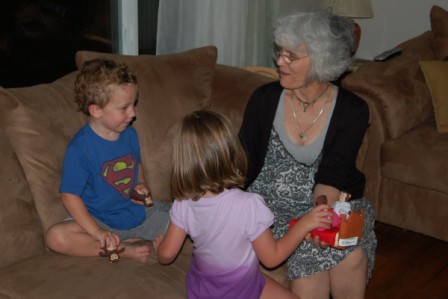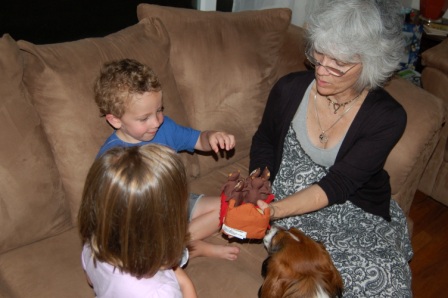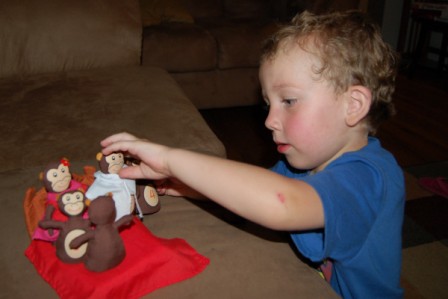 Playing the "Monkeys Jumping on the Bed" game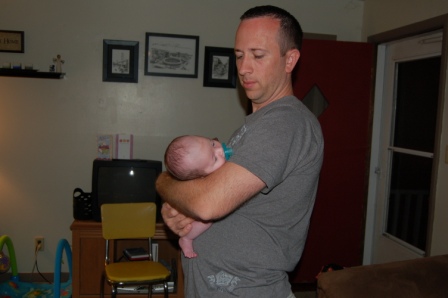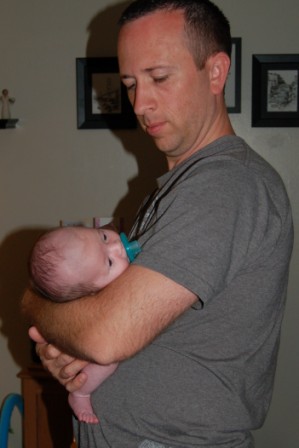 Daddy and Hudson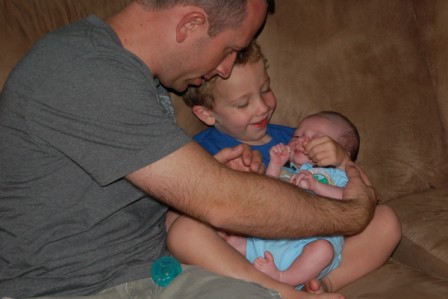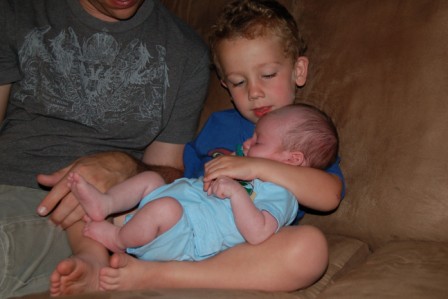 Luca finally decided he wanted to hold the baby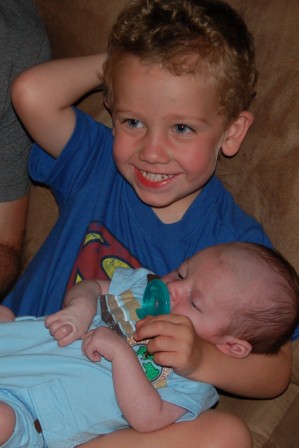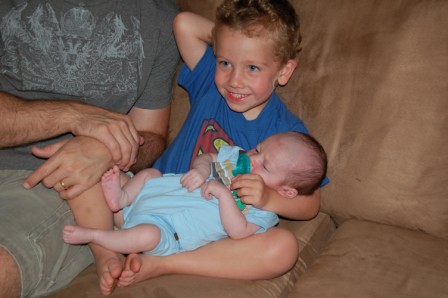 Wouldn't he make a good big brother?!?
June 12
Worlds of Fun again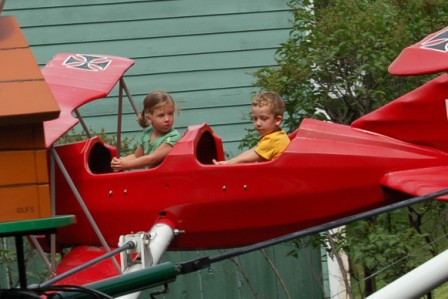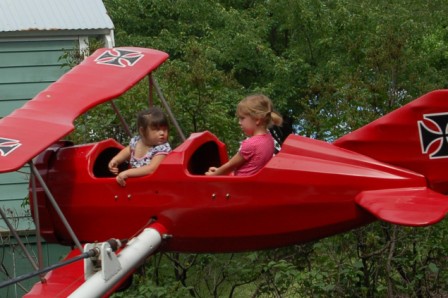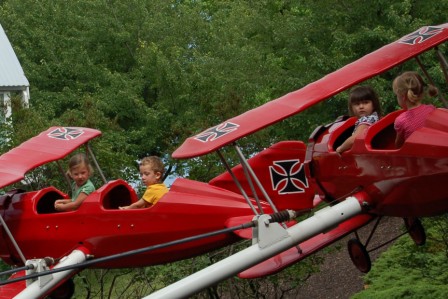 Red Baron planes again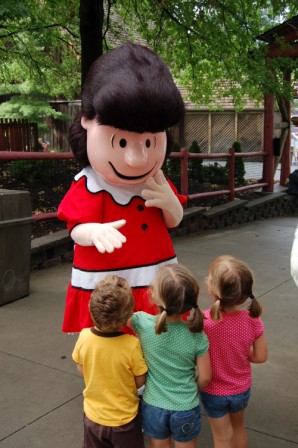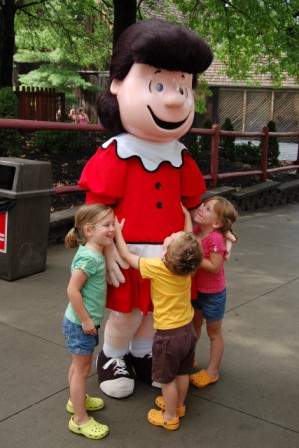 Lucy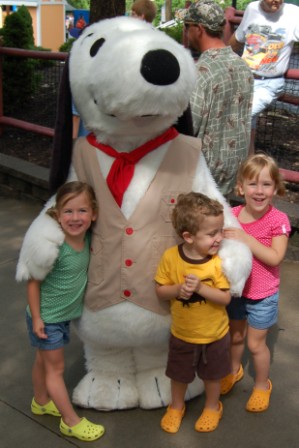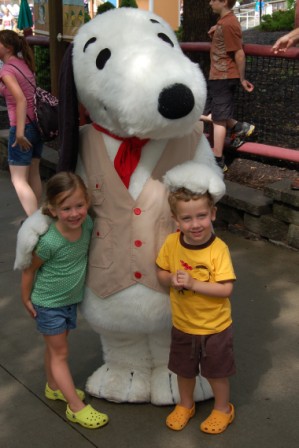 Snoopy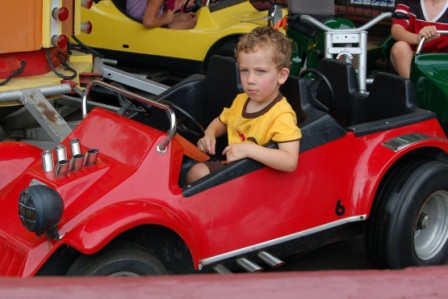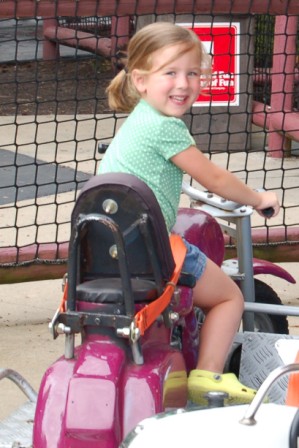 Luca and Ella riding a car and motorcycle
(Perry was taking a potty break)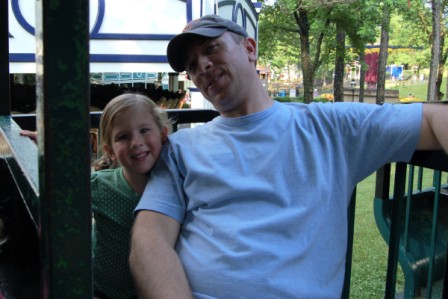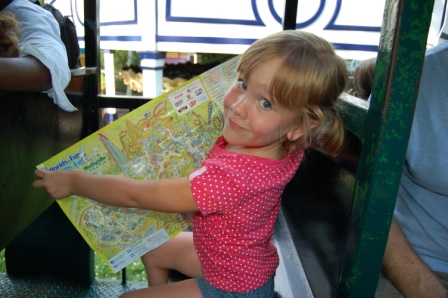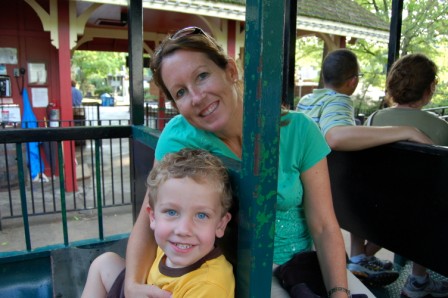 Riding the big train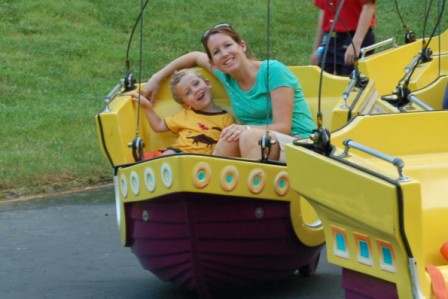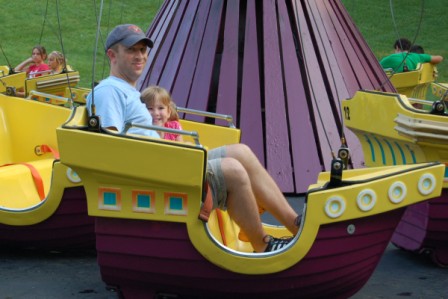 Mommy and Luca and Daddy and Perry on the Flying Dutchman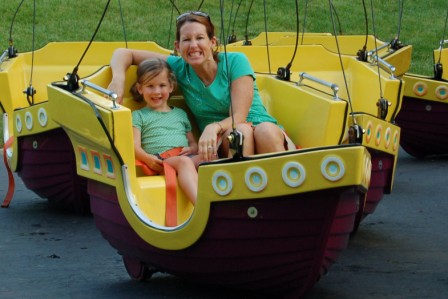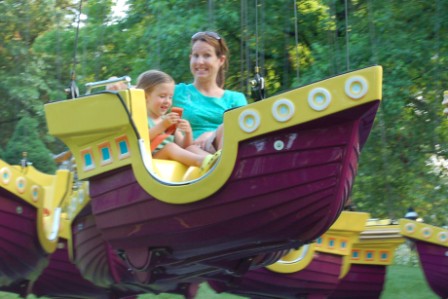 This is what happens when Mommy has to ride a spinny ride twice in a row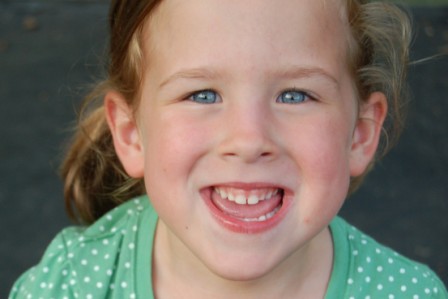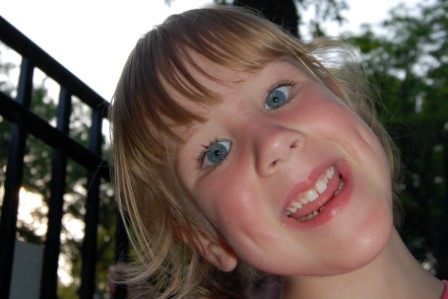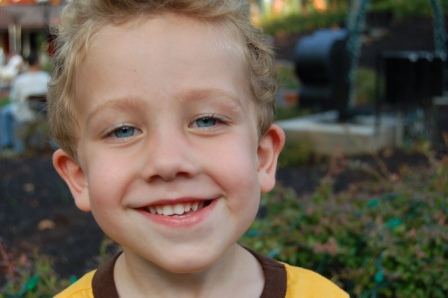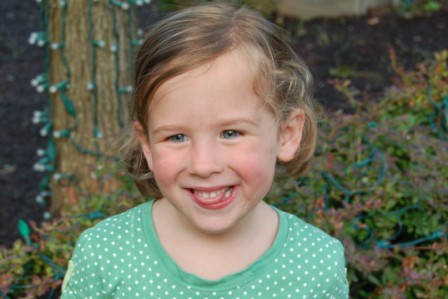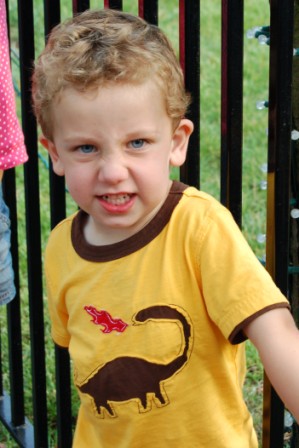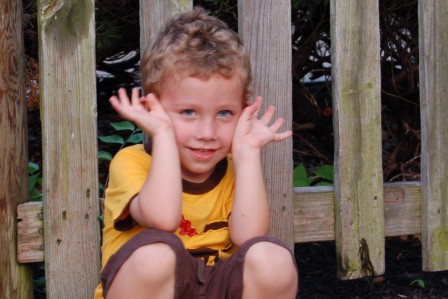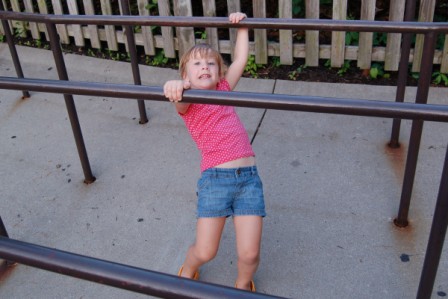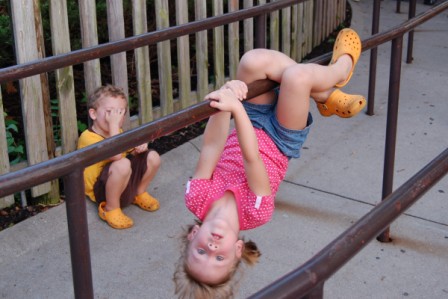 This is how we entertained ourselves while 2 people were riding a ride...creative photography and acrobatics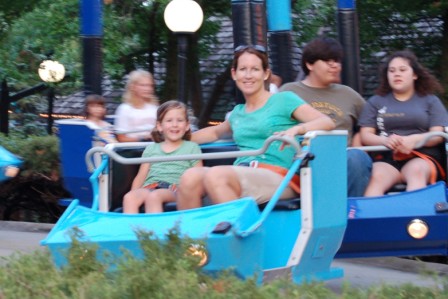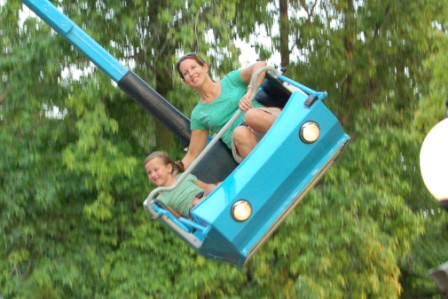 Mommy and Ella on another spinny ride (Fjord Fjairlane)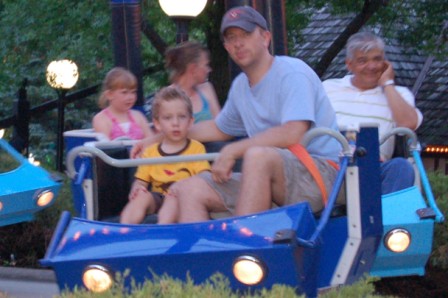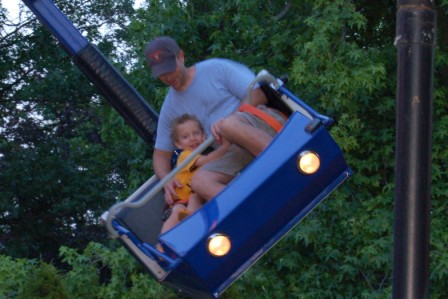 Daddy and Luca on the spinny ride
(no pics of Perry on the ride b/c Luca was taking a potty break)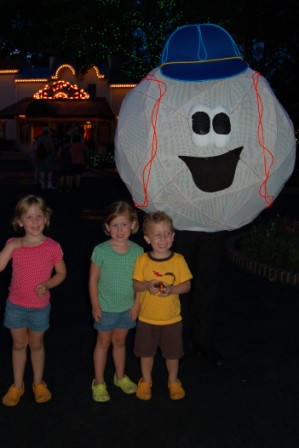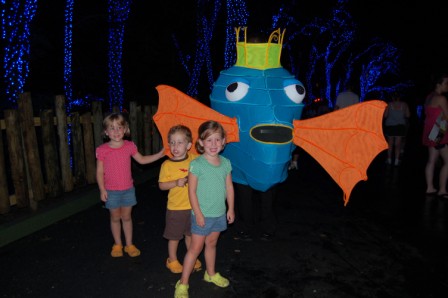 Glow in the dark baseball and the fish again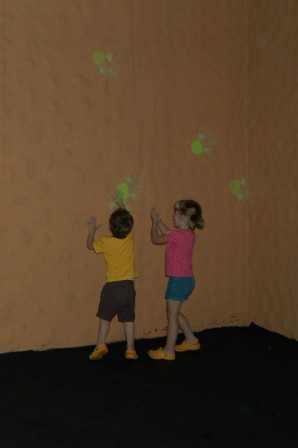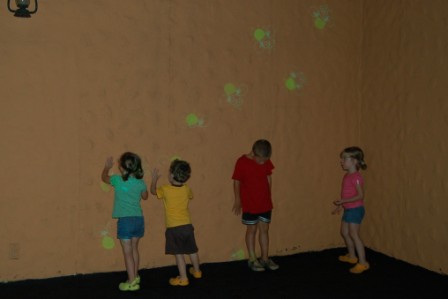 Interactive fireflies on the wall
June 17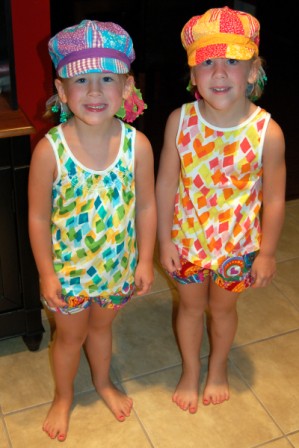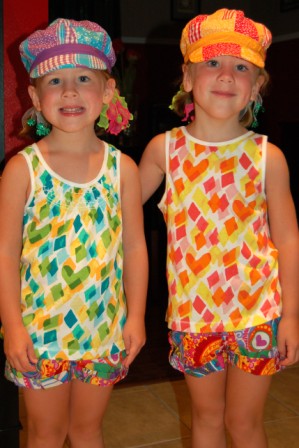 Crazy day at Perry and Ella's camp
(they also wore different colored Crocs, one orange and one green)
June 18
Early Father's Day for Daddy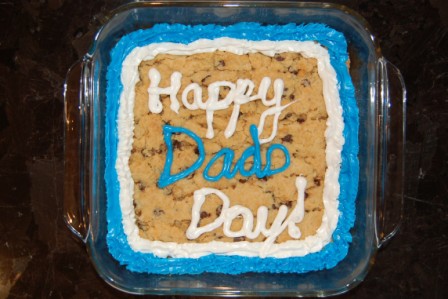 Father's Day cookie cake, made hastily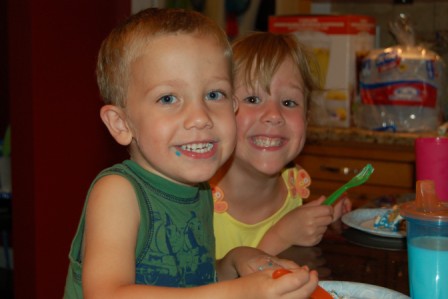 Enjoying the cookie cake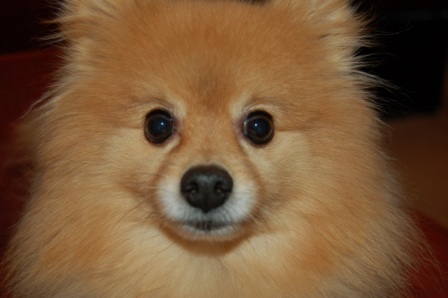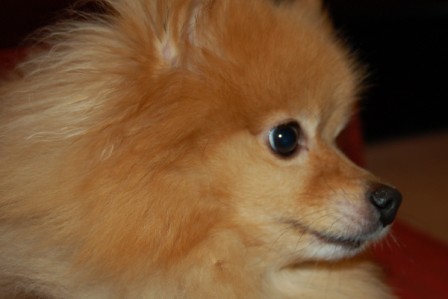 Some shots of Riesy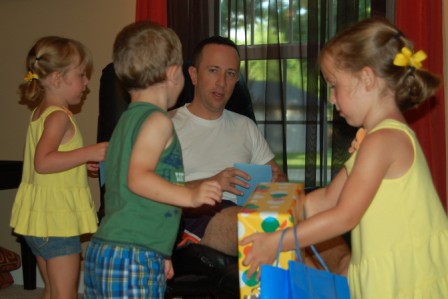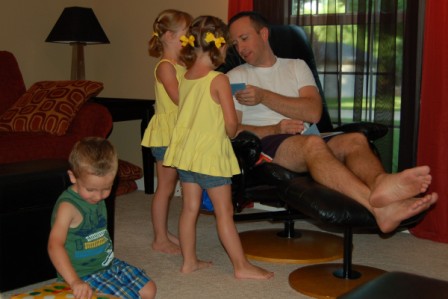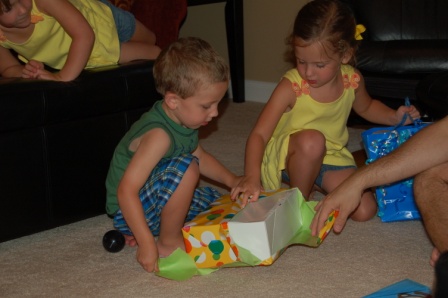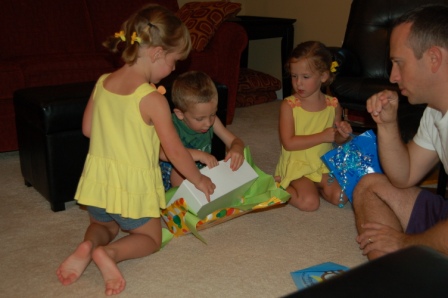 Helping Daddy open his presents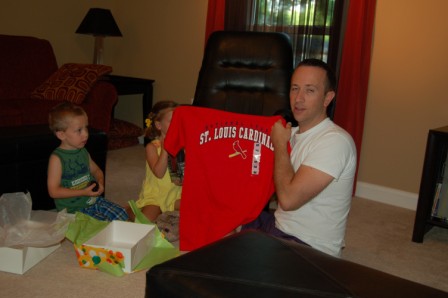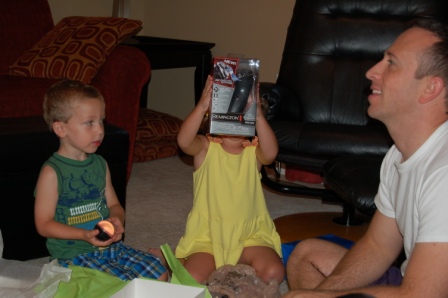 A Cardinals t-shirt and a new electric razor!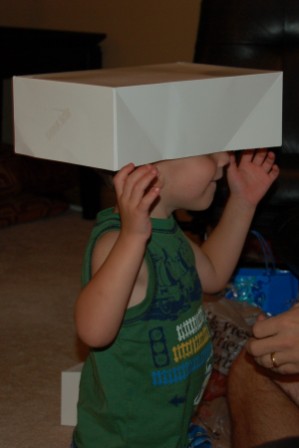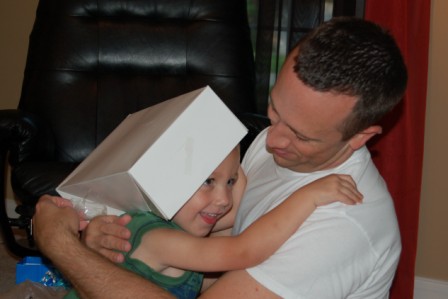 Box head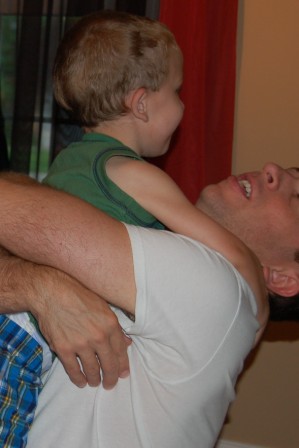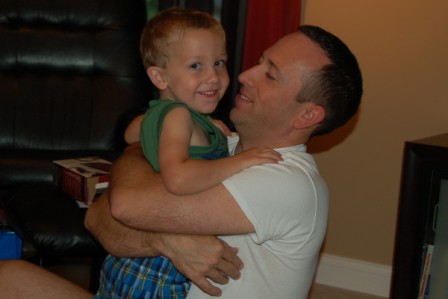 Luca lovin'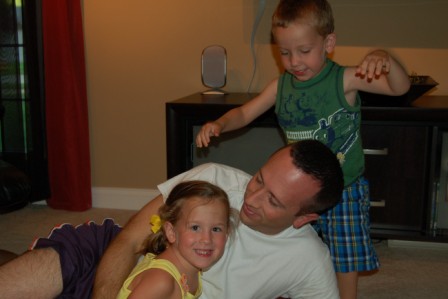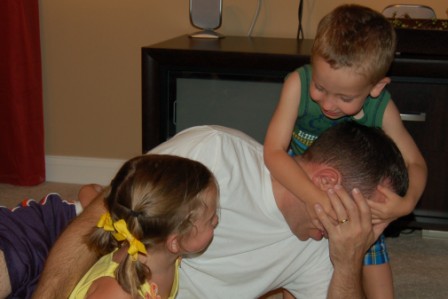 Luca hatin'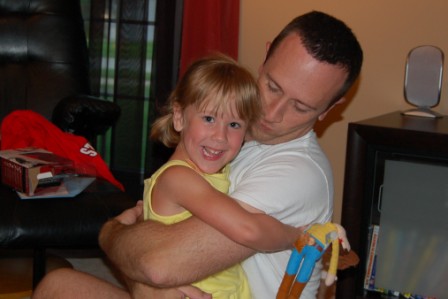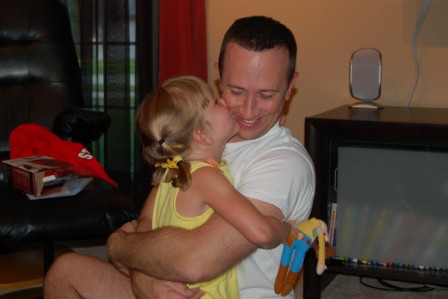 Perry lovin'
And I took pictures of the pictures we got at Worlds of Fun...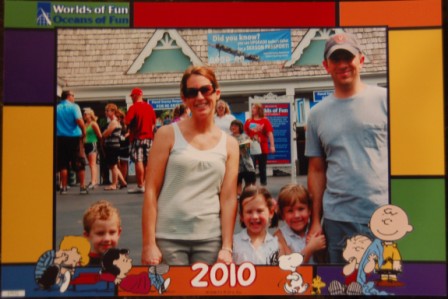 June 19
After we saw Toy Story 3, the kids all did the trampoline at the mall
(Since Perry and Ella had done it before, I didn't take any pictures, although I should have because Perry was doing backflips!)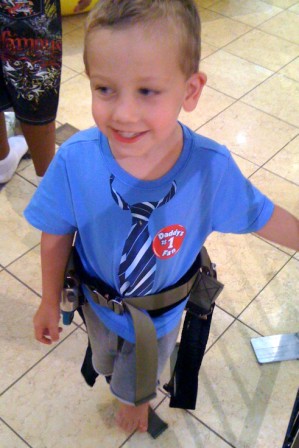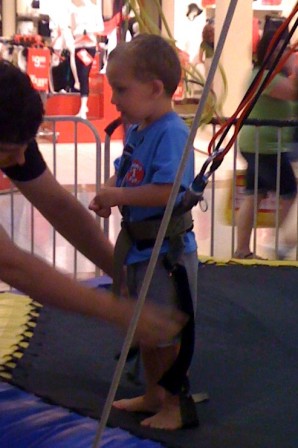 Luca getting harnessed up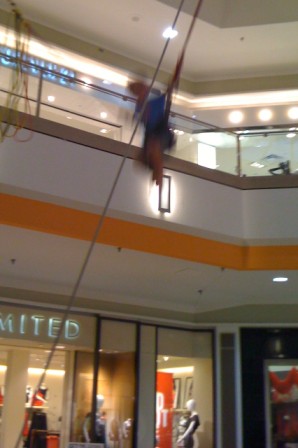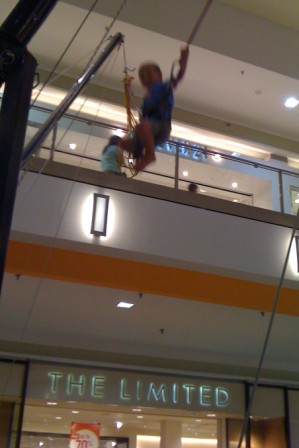 Unfortunately my phone didn't take very good pictures of him...but this gives you an idea
June 20
Father's Day at the Cardinals Game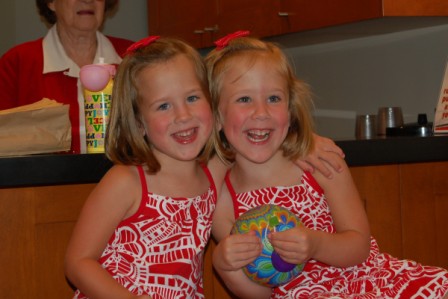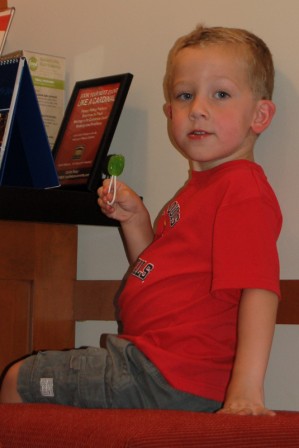 Ella and Perry...Luca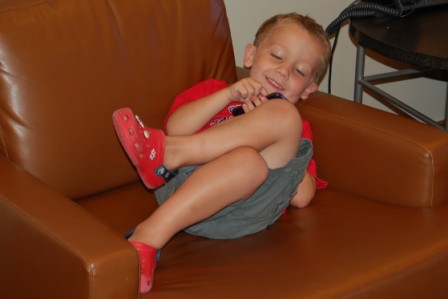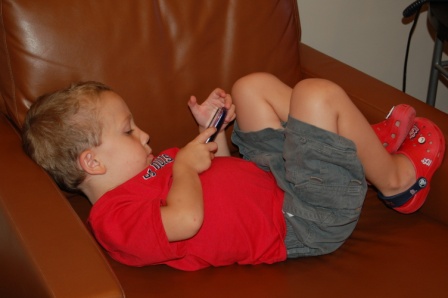 Luca doing what he does best at Cardinals games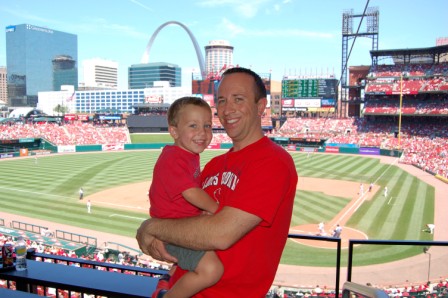 Father/Son picture
June 25
Dylan's birthday party at Rainbow Recreation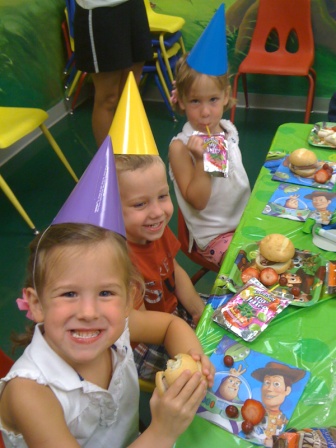 My 3 coneheads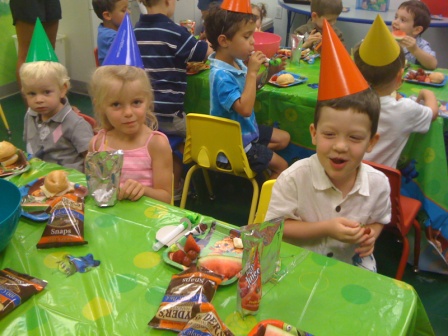 The birthday boy has the orange hat on
(he and Perry are quite fond of each other)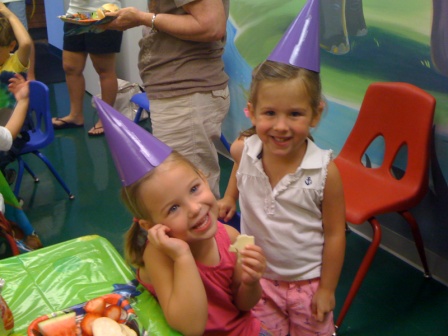 Megan and Ella...BFFs
♥ Back to Archives ♥