August 6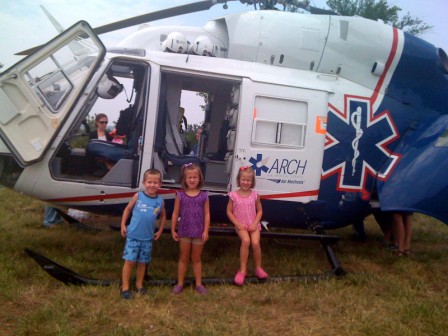 We went to the Safety Fair at the mall...saw a helicopter, fire trucks, police cars, etc
It was super hot, so we didn't last long
Perry and Ella at Mackenzie's Snip Its Party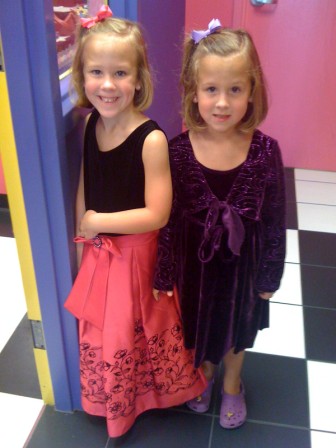 Picked out dresses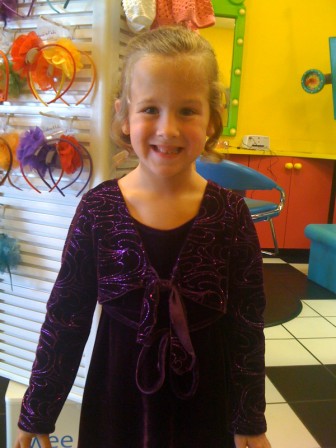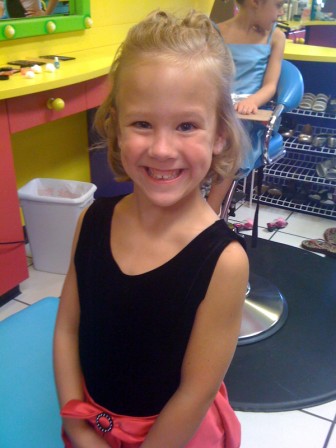 Fancy hair and make up
Finished off the look with some scarves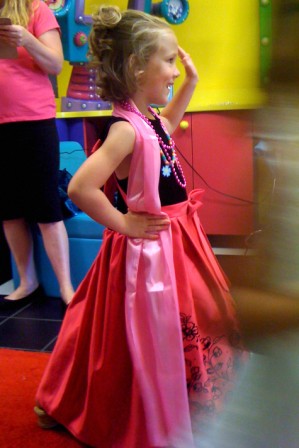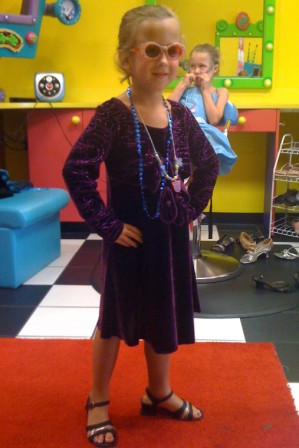 Walking the red carpet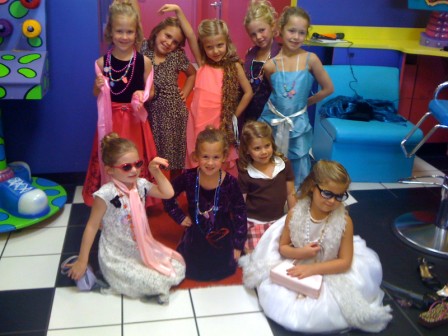 All the glamour girls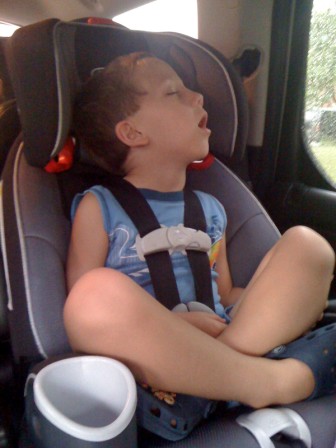 Luca fell asleep in the car...long day with Daddy I guess
August 11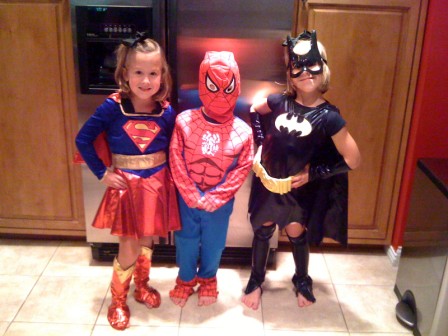 Halloween costumes came!
Super Girl, Spiderman, Bat Girl
August 14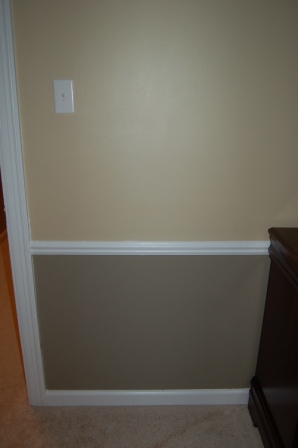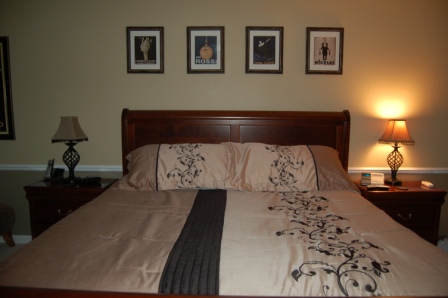 We finally painted our bedroom...I think it was the last room to paint in this house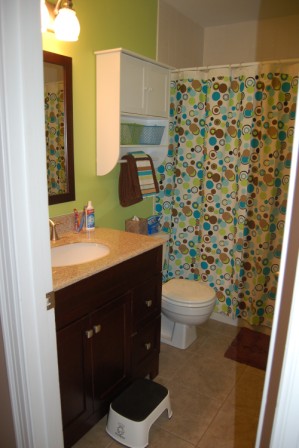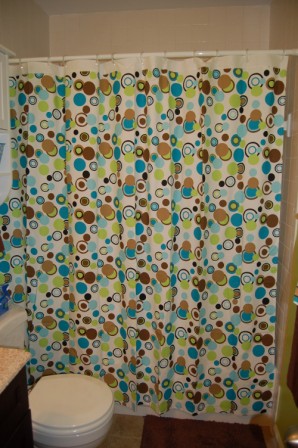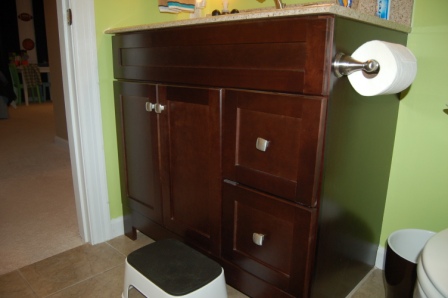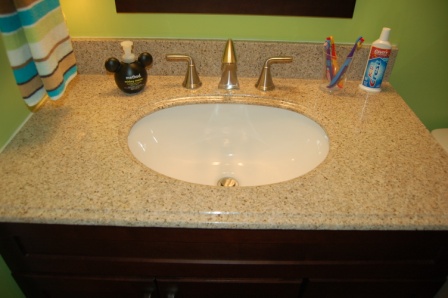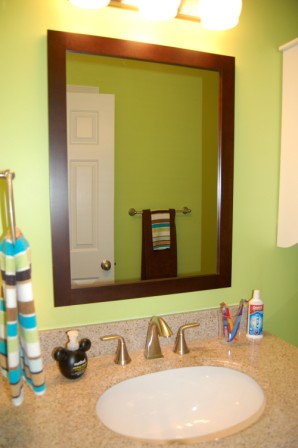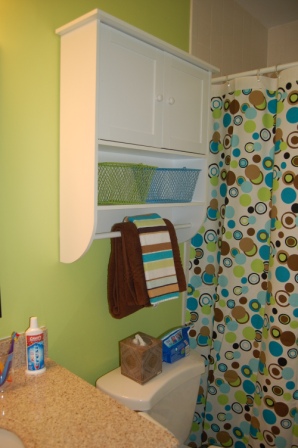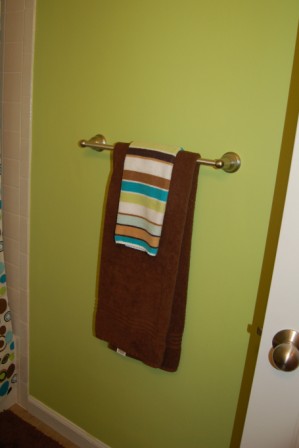 We also repainted/redecorated the kids' bathroom. If you recall, we had to leave our dots decor at our old house as part of the sale
and we found a striped shower curtain in the same colors, so we painted stripes in this bathroom. I just wasn't feeling it
and missed my dots, so we tracked down the same shower curtain and repainted. Also got a new mirror, countertop, faucet, and vanity.
August 16
Open House at Perry and Ella's School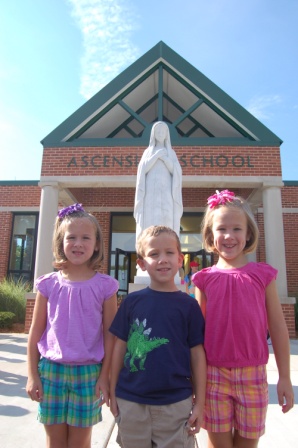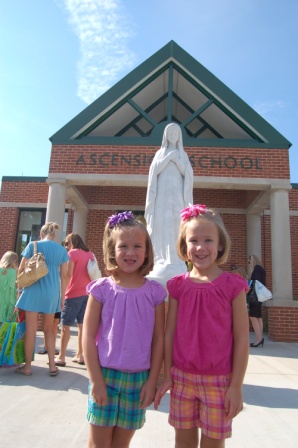 August 17
First day of Kindergarten!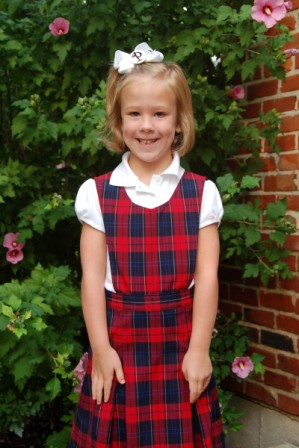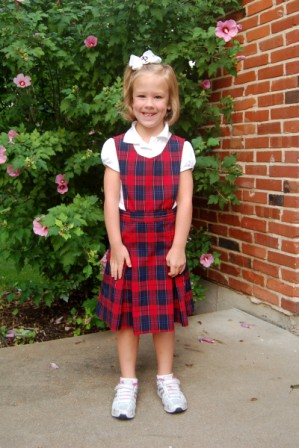 Perry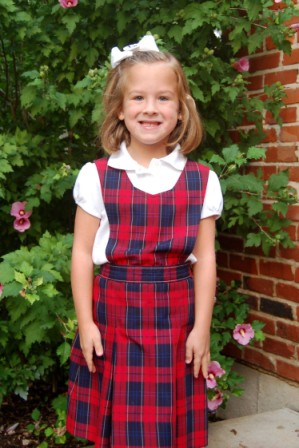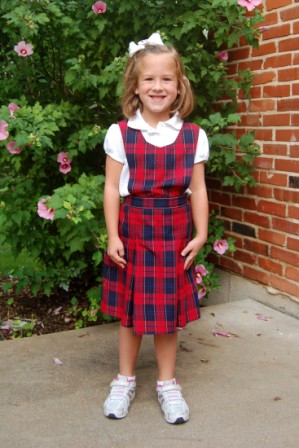 Ella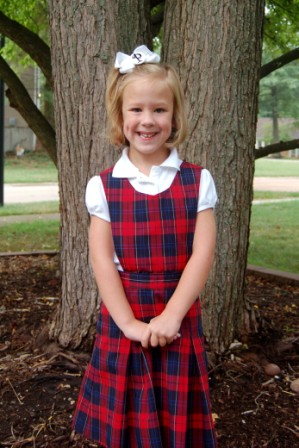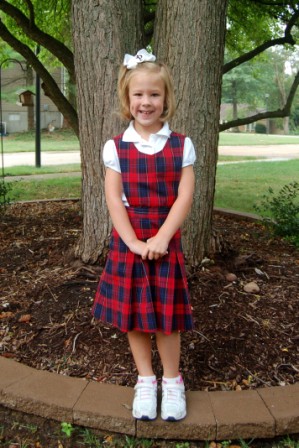 Perry by the tree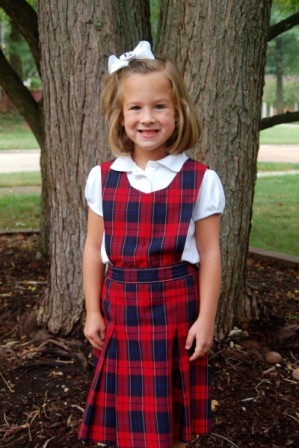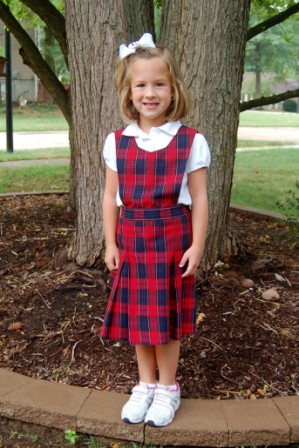 Ella by the tree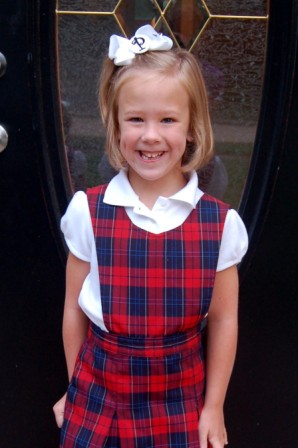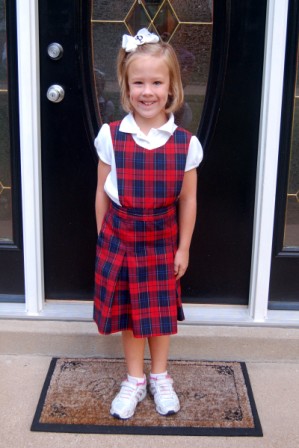 Perry by the door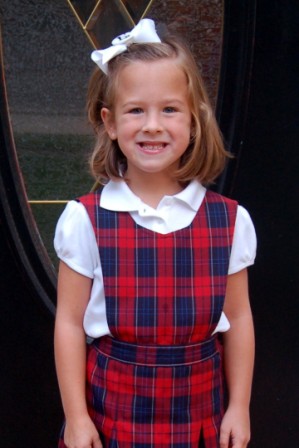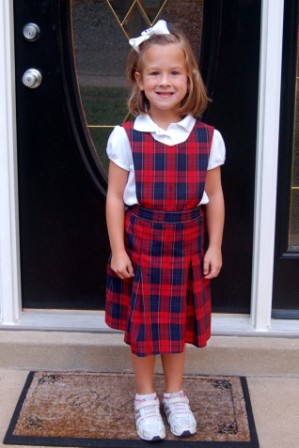 Ella by the door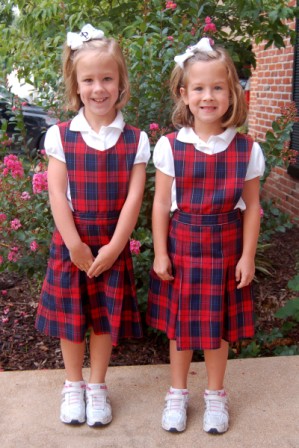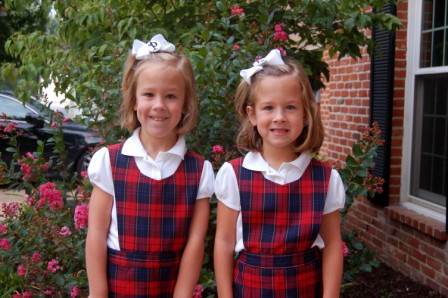 Sisters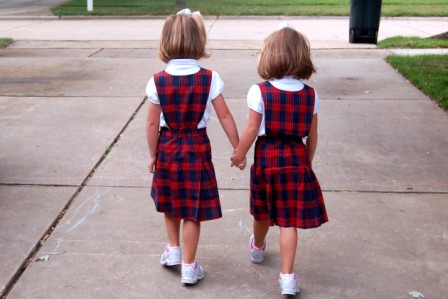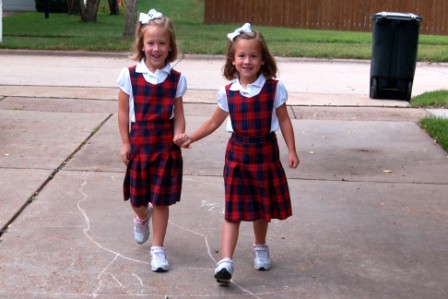 Walking away...walking towards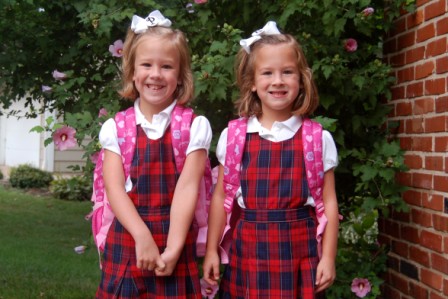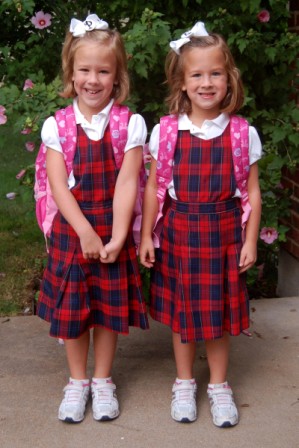 Backpacks on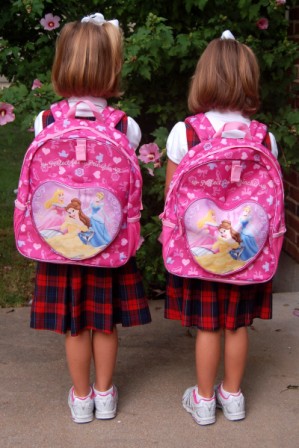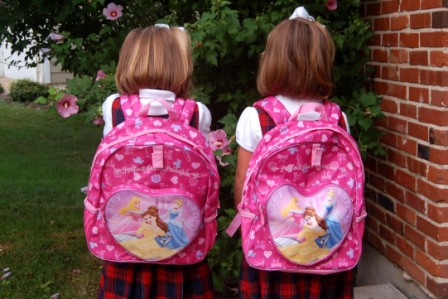 Princesses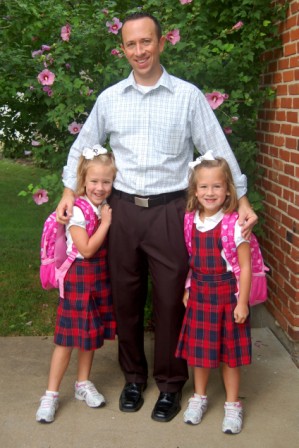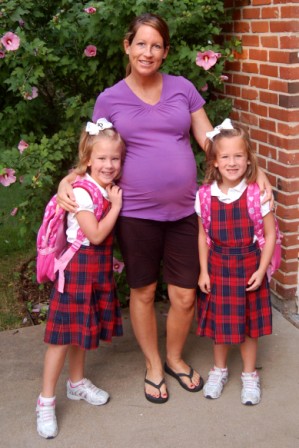 With Daddy and Mommy (and Carly)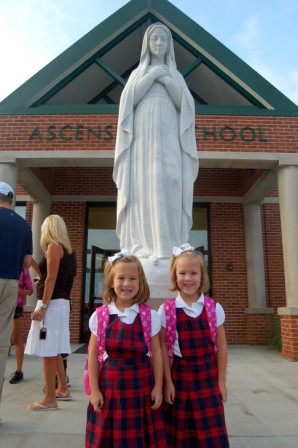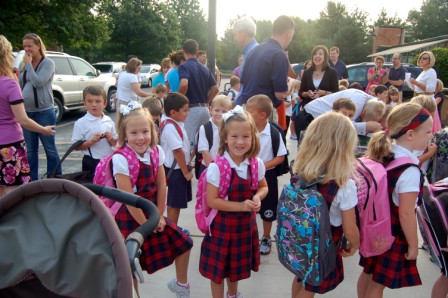 In front of the Statue of Mary...lining up with their class
August 17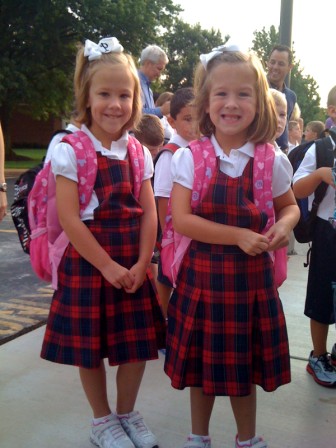 Picture from my phone...right before they went into their first day of school
August 18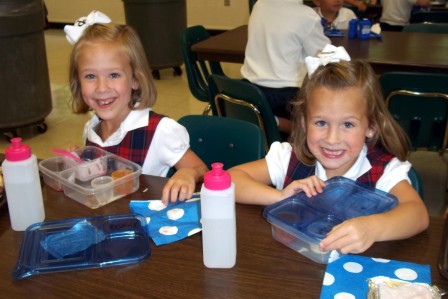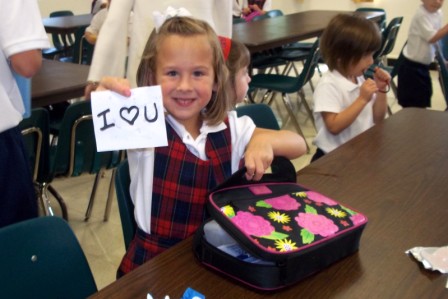 First lunch at school!
(A friend of mine had lunch duty so she took these pics and sent them to me)
August 19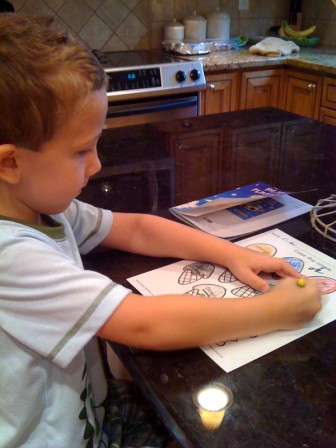 Made a copy of Perry and Ella's homework and Luca did it too
August 20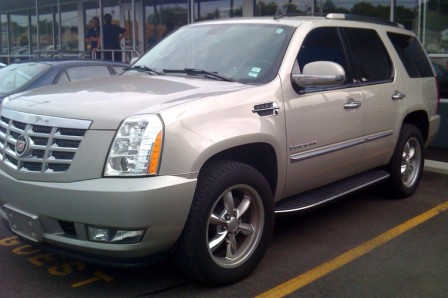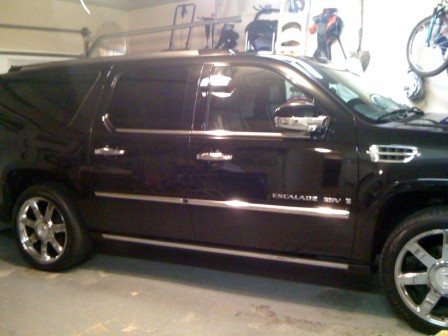 Bye bye short Escalade...hello long Escalade!
August 25
Luca's soccer practice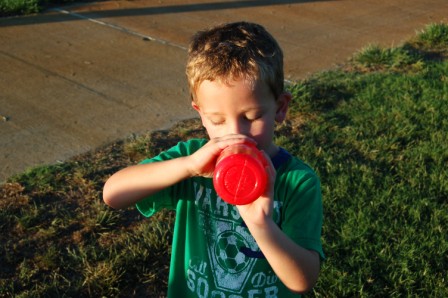 Hydrating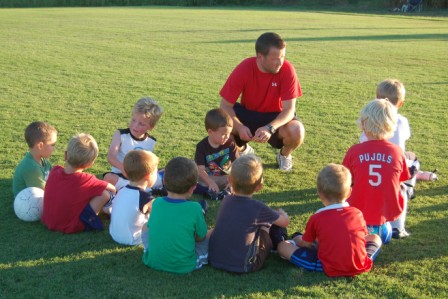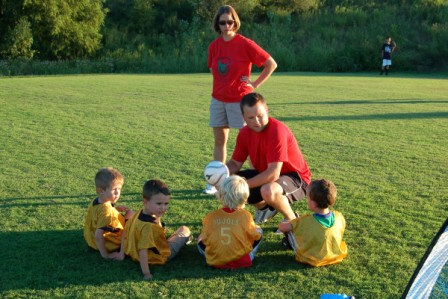 Huddle time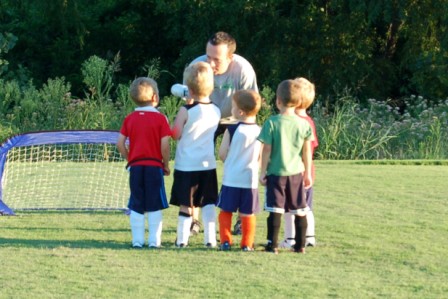 Daddy was helping out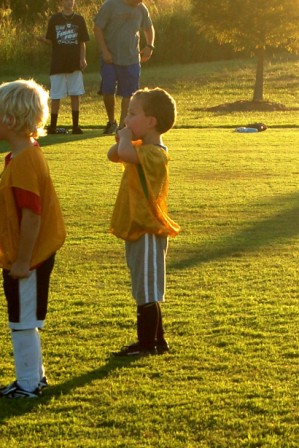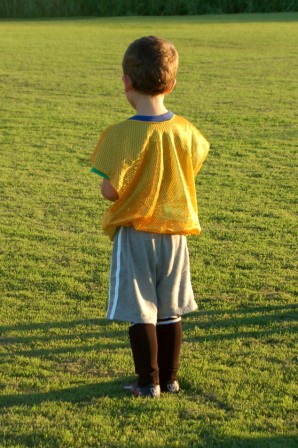 Cute little soccer boy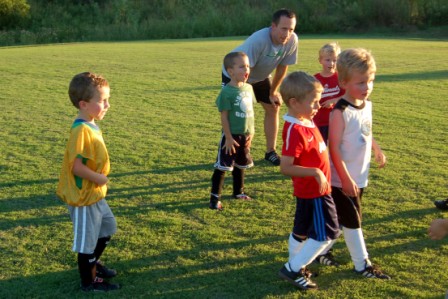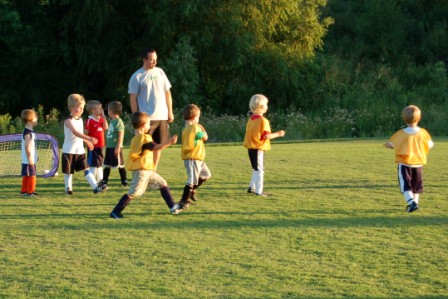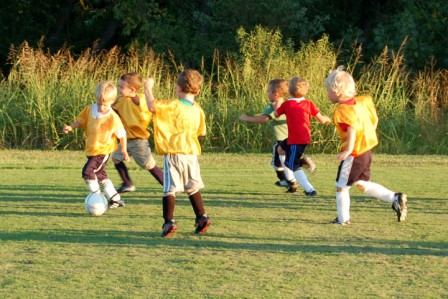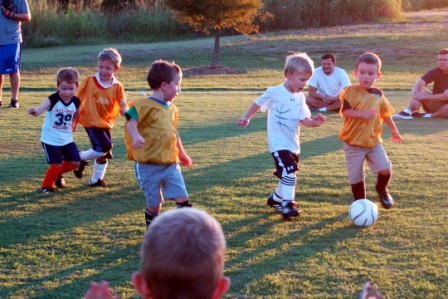 Scrimmage time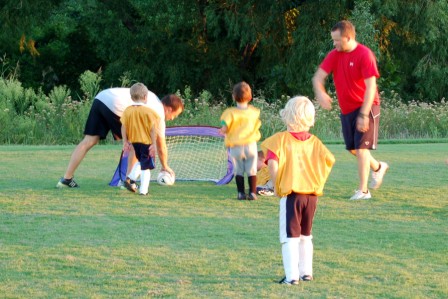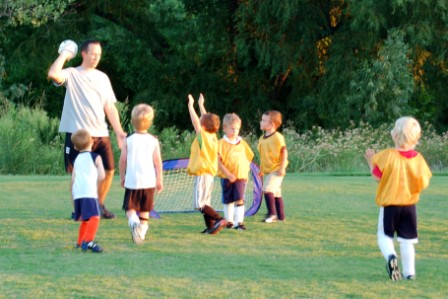 Luca scored a goal!
August 28
Cousin Madelyn's baptism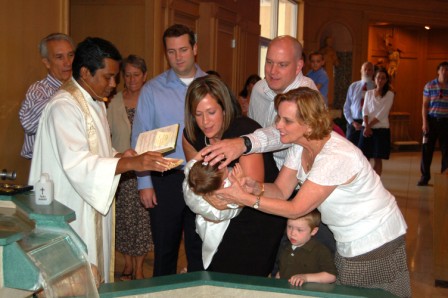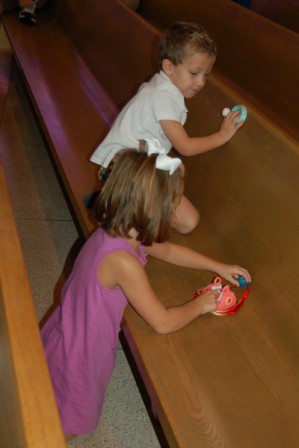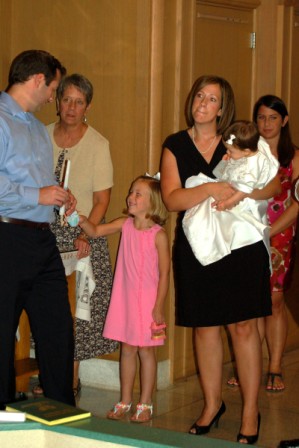 Luca and Ella entertaining themselves...Perry helping Uncle Andrew with the candle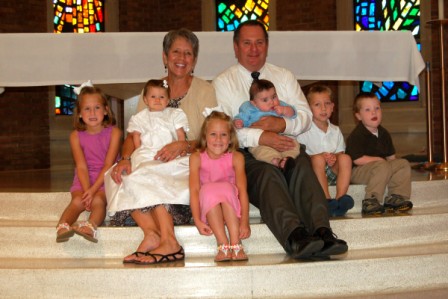 Grandma Deb, Papa Steve, and all the grandkids
♥ Back to Archives ♥