BABY #4 IS A GIRL!
WEIGH IN ON BABY NAMES!
THANKS FOR ALL YOUR VOTES! WE HAVE DECIDED ON CARLY! NOW TO PICK A MIDDLE NAME!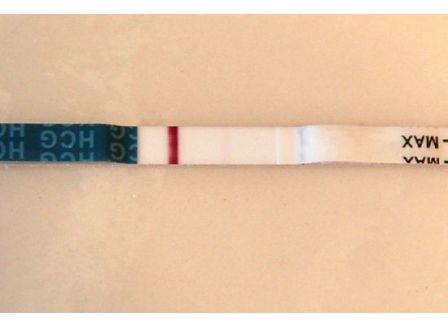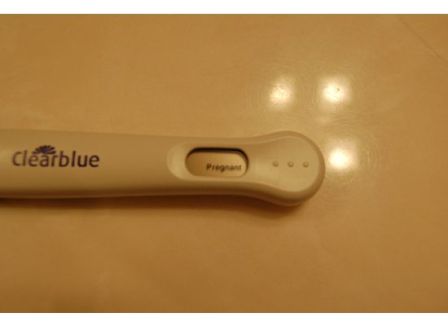 Positive test on January 14th...early birthday present for Mommy!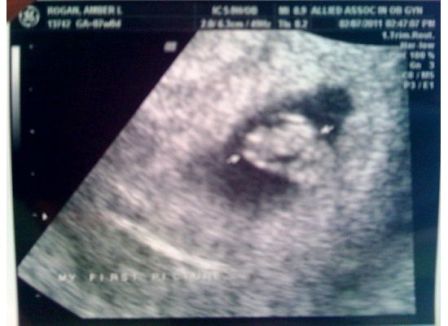 7 week ultrasound picture...looks like a hurricane
(took a pic of the pic with my cell phone...that's why it's blurry)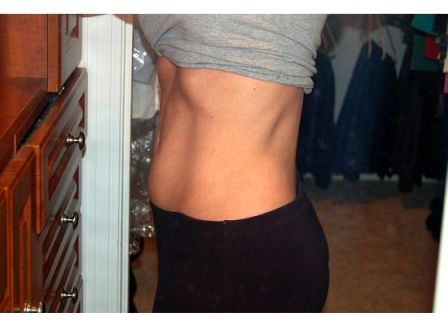 9 week belly...12 week belly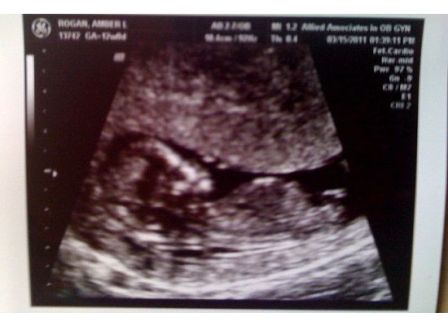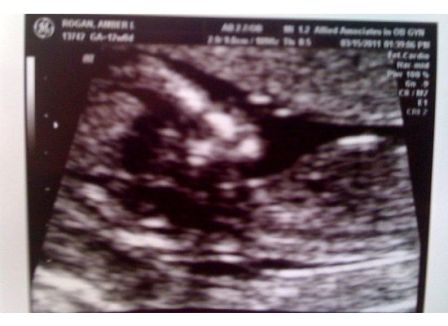 12 week ultrasound
(pic of a pic with cell phone again)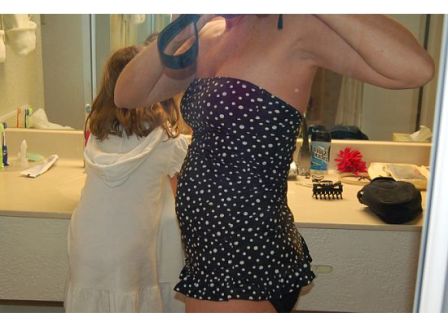 14 week belly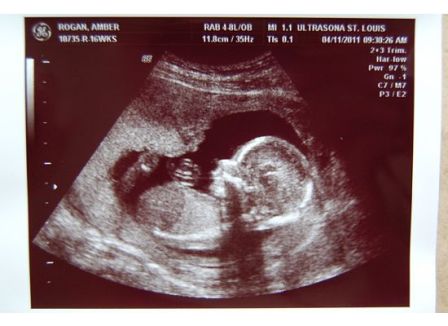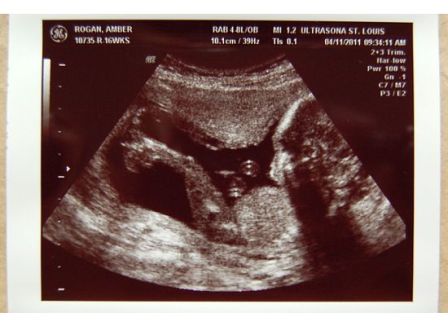 16 week ultrasound...all stretched out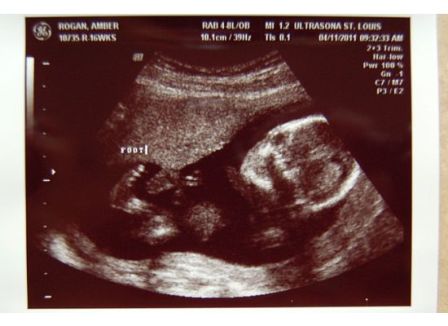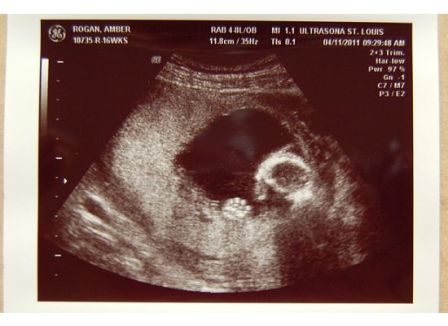 Little foot and little hand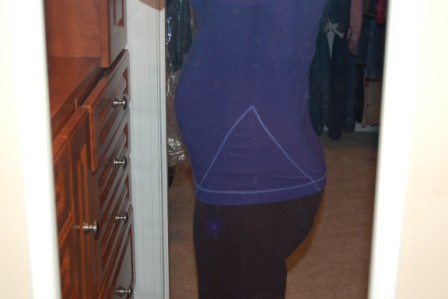 17 week belly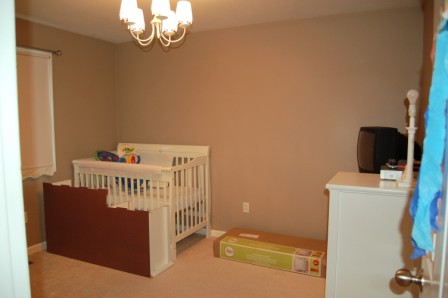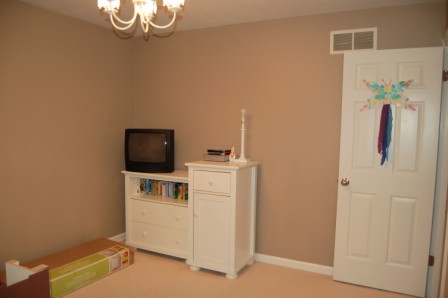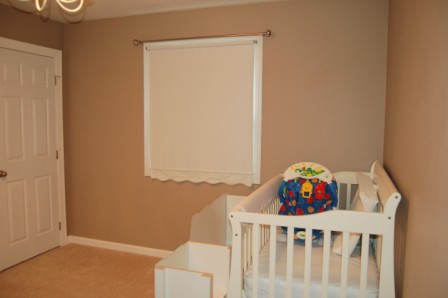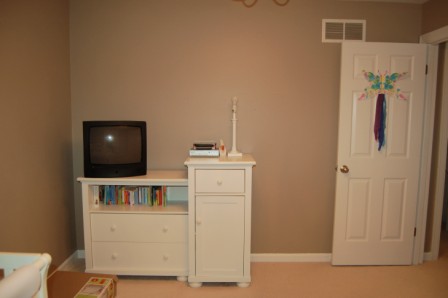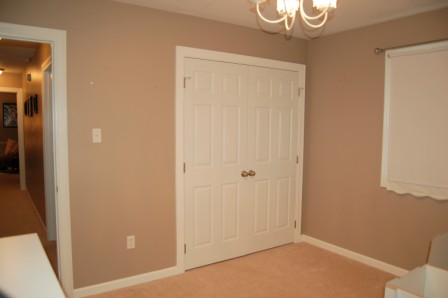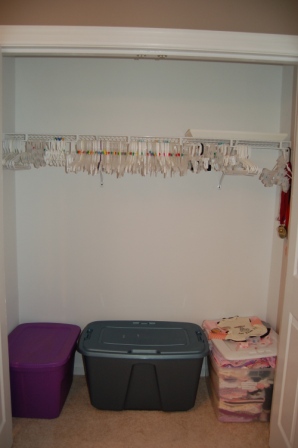 Start of the nursery
May 3
Big Ultrasound!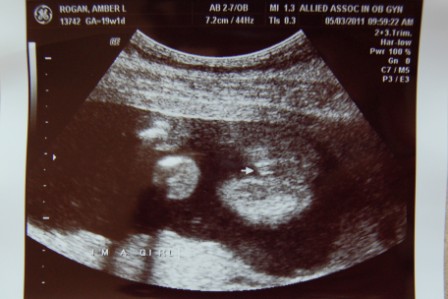 Girl parts...or are the boy parts hiding?!? :)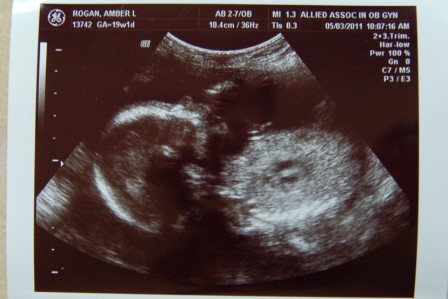 Profile and face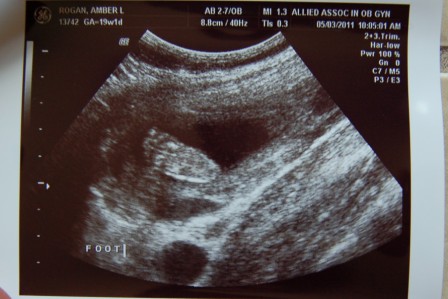 Foot
*Baby girl is completely healthy! Placenta is low lying, so will have another ultrasound at 28 weeks to check on it.*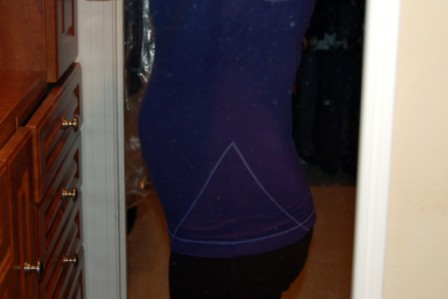 20 week belly
(I promise I don't wear this shirt everyday!)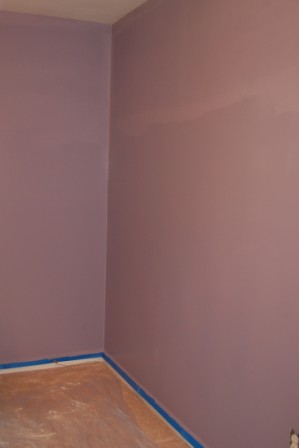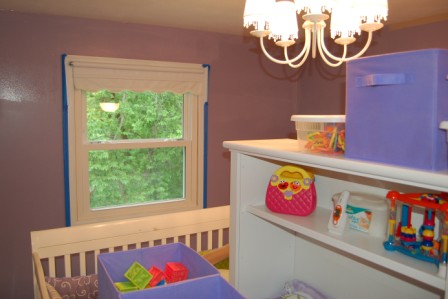 Painting in progress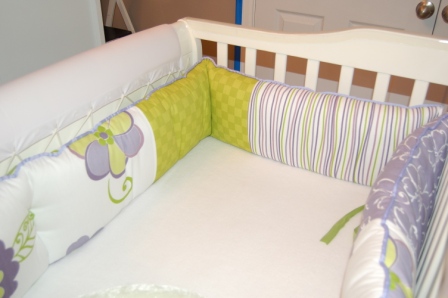 The bedding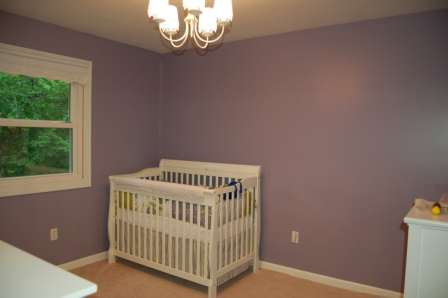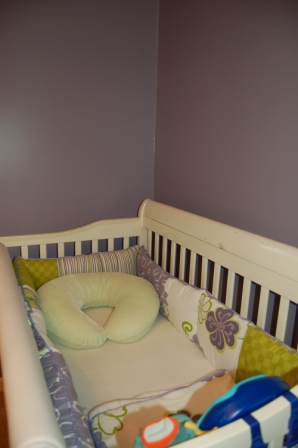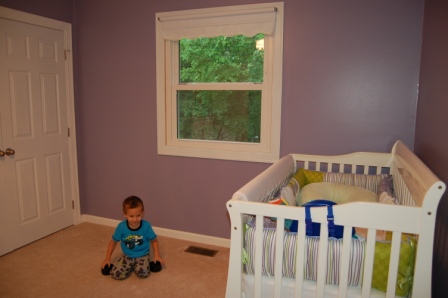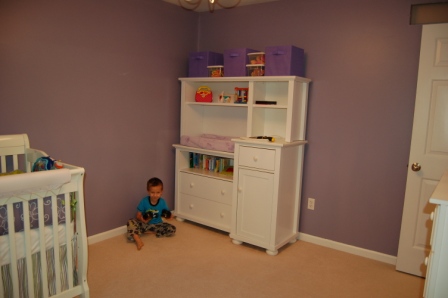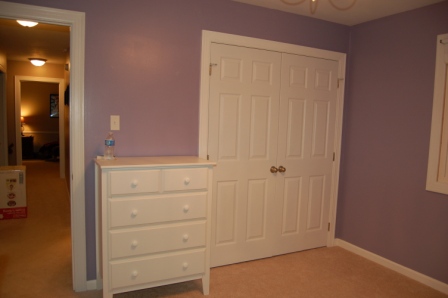 Purple paint is done!
Have to wait 2-4 weeks to put the vinyl decals up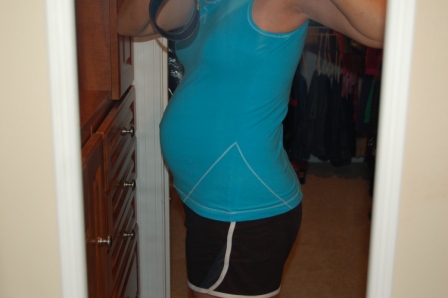 22 weeks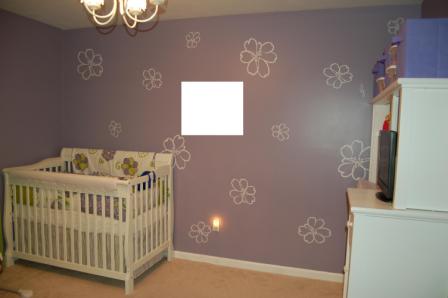 Wall decals are up on the wall
(The white box is blocking out the name to protect the innocent!)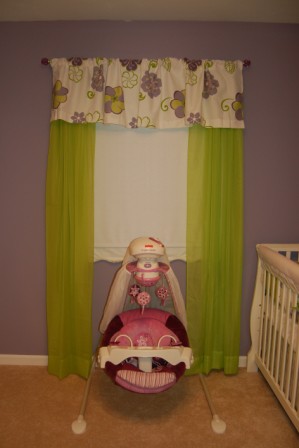 New swing and hand me down curtains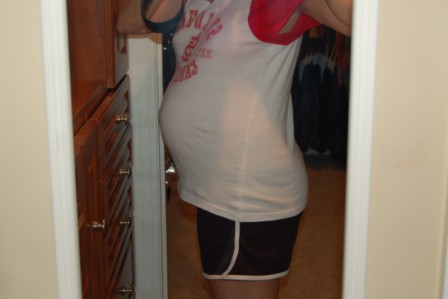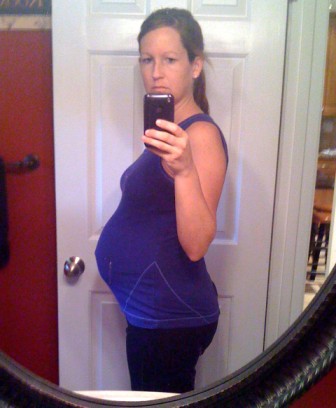 24 weeks!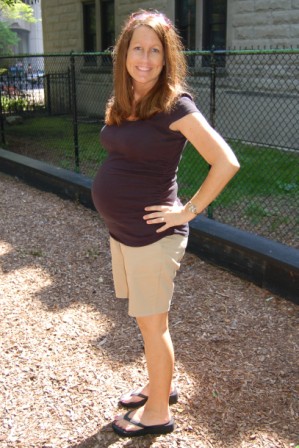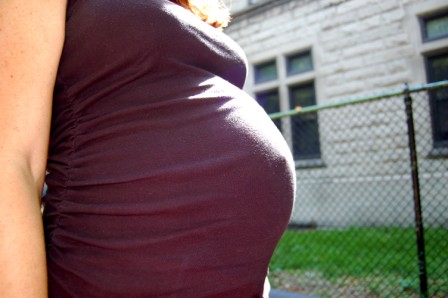 25.5 weeks...Ella's artistic belly shot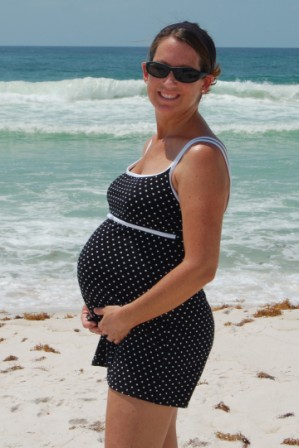 27 weeks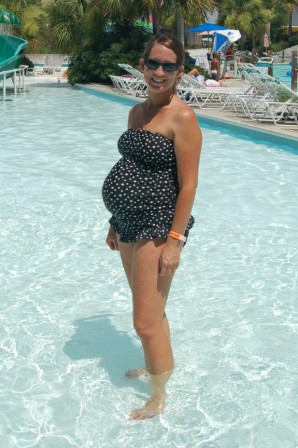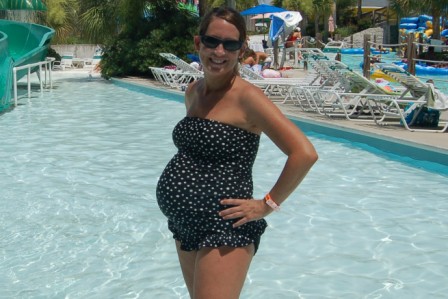 27.5 weeks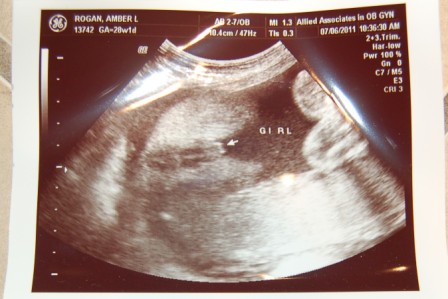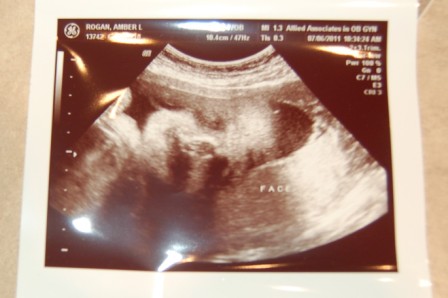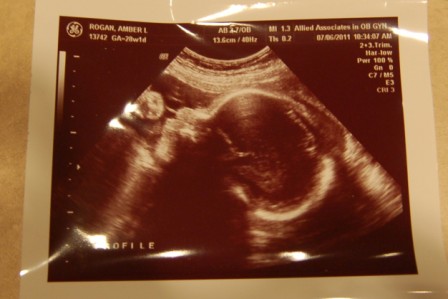 Had ultrasound at 28 weeks to check placenta (it is fine)
Still a girl...and a cute face and profile shot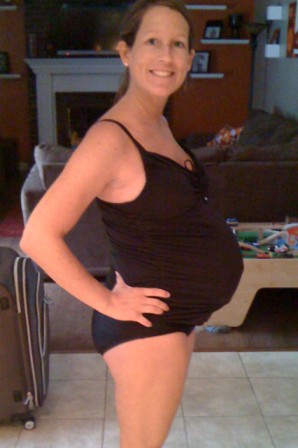 31 weeks
(can you tell we've spent a lot of time at the pool this summer?)
My awesome friend Jamie threw me a surprise "sprinkle" (small shower)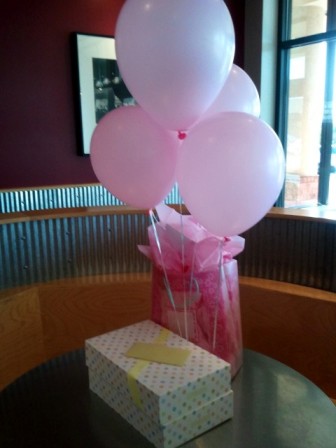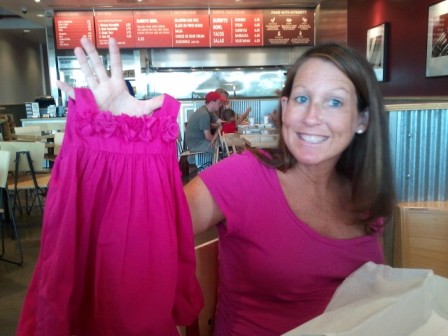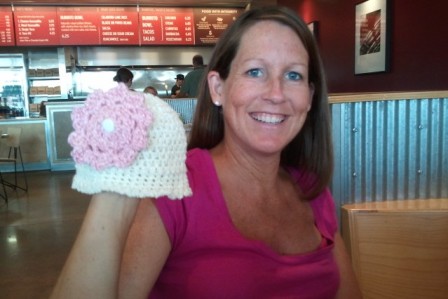 Cute dress...adorable hat with interchangeable flowers
Tutu outfit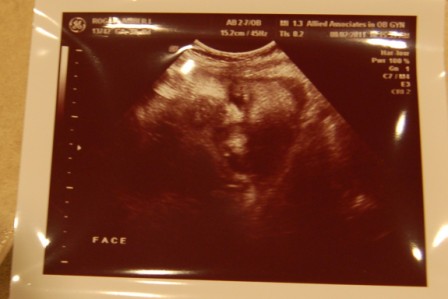 Had ultrasound at 32 weeks to check amniotic fluid (had a little scare)
Face shot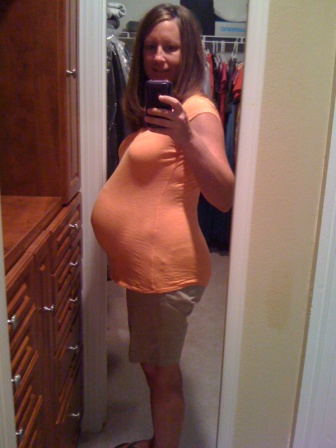 33.5 weeks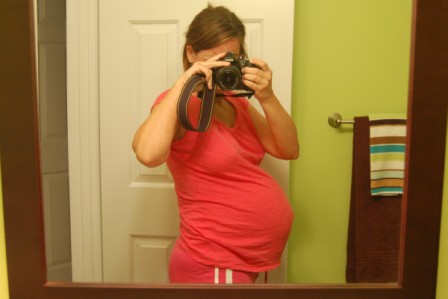 34 weeks
*Funny story...I was walking into a store and a Chinese lady was standing outside her nail salon and asked,
"You having boy?" and I said "No, it's a girl". She argued back, "No, you having boy, look how you carry all out front".
GUESS WE'LL FIND OUT IF TECHNOLOGY IS RIGHT IN ABOUT 6 WEEKS!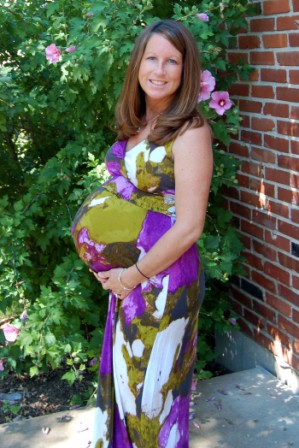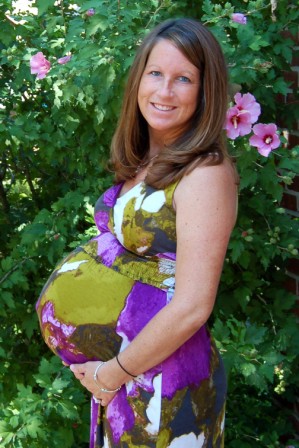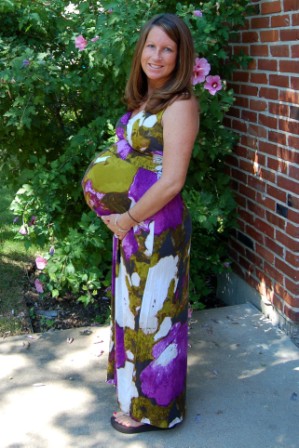 36 weeks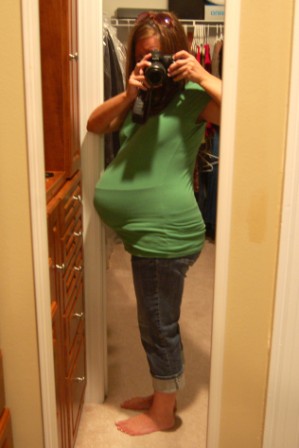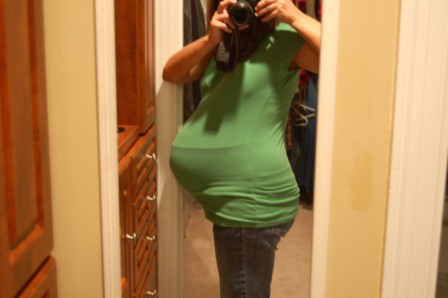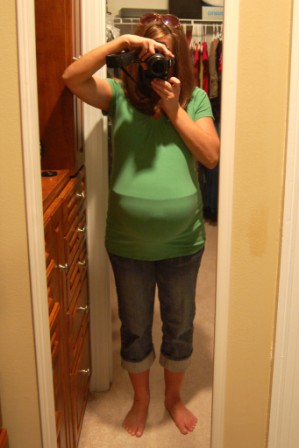 37 weeks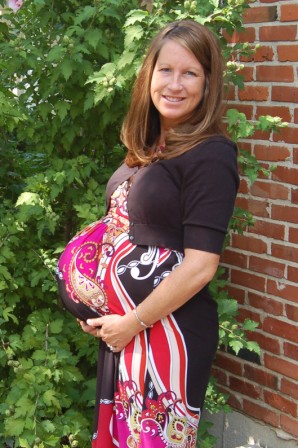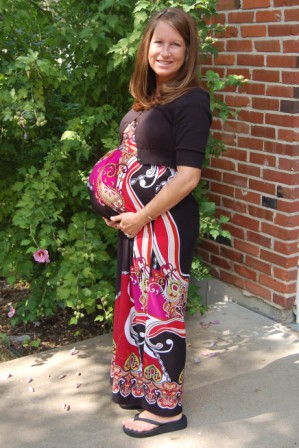 38 weeks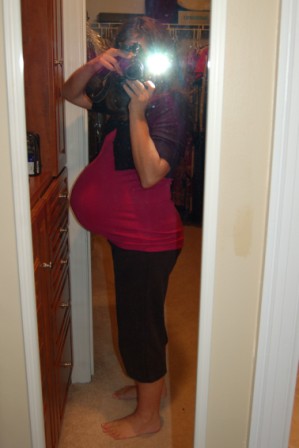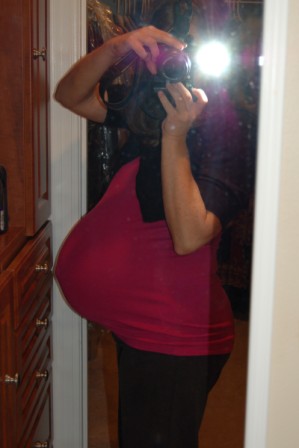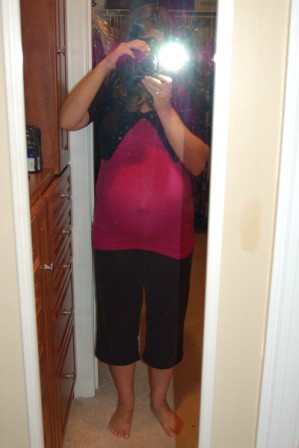 39.5 weeks
SEPTEMBER 25 - CARLY STEPHANIE'S BIRTH STORY
We went to sleep around 11:30 Saturday night and I woke up around 1 AM and thought I was having Braxton Hicks contractions, but realized I don't usually have
them while laying on my side (which is how I sleep). It lasted forever so I wasn't sure if it was a real contraction or not, so I got up and went to the bathroom and
thought I might have leaked a bit of fluid. I heard one of the older kiddos coughing and sent Dave to check on them...and when he came back he asked me what
was up and I told him what was going on so we started timing things. Contractions were every 5 min and I kept leaking that fluid. Finally decided to call Grandma Kim
and Papa John at 2 AM and they didn't answer! Called the cell, no answer...called the house again, no answer. They finally called back a few minutes
later and they were at the casino!

So they get to our house around 2:45 AM and Dave and I head to the hospital. Leaked some more fluid when I got there and we hobble up to L&D. They had me
filling out paperwork at the desk while I'm having super painful contractions...eek! Finally get into the room, changed into a gown, and the nurse checked me a bit after 3:30.
Only 3 cm.

Contractions were really painful and I even threw up. Pretty sure I told Dave we were not having anymore kids...LOL! The anesthesiologist came and did an
AMAZING job...right before 5 AM. A different nurse checked me and I was already 10 cm. She called my doc and even though he wasn't on call, he said he'd come in,
but was driving to Iowa at 8 AM to watch his son play baseball...so to make sure I was ready to go. So we did some pushes to get her down and waited for
doc to get there. Just a couple pushes once he was there and out she came!

8 pounds, 3 ounces and 21 inches. 5:48 AM.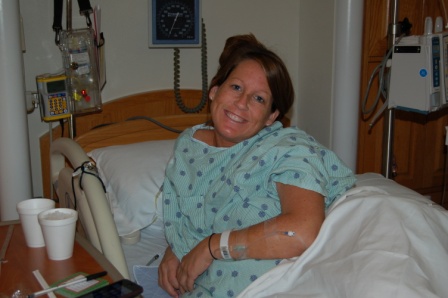 After the epidural kicked in, waiting on doc to get there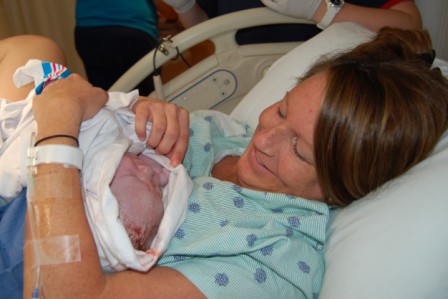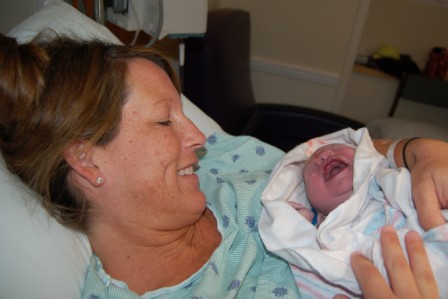 First pics of Carly and Mommy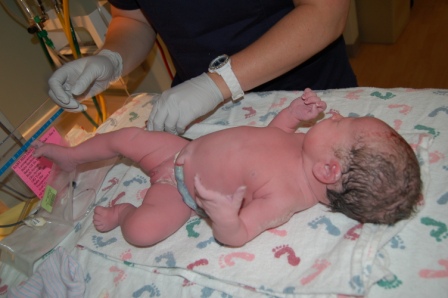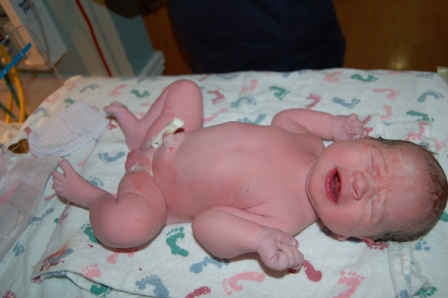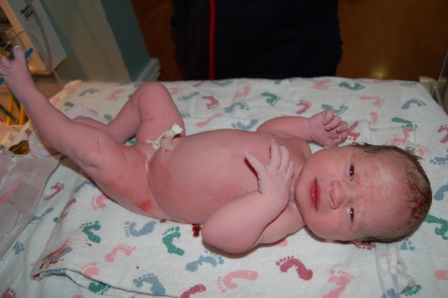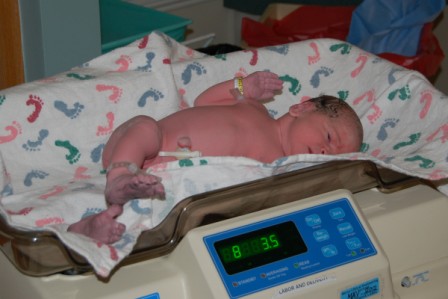 Getting cleaned up...BIG girl!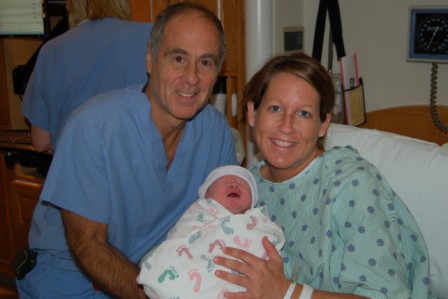 Mommy's awesome doctor...Dr Kuebel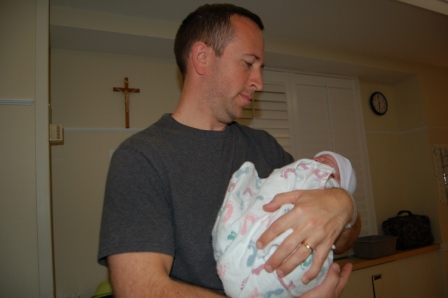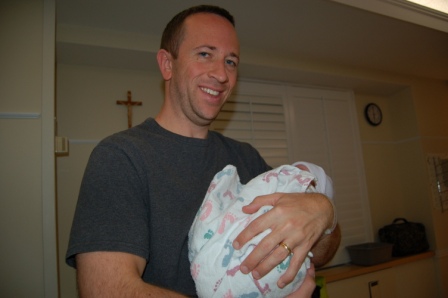 Daddy and Carly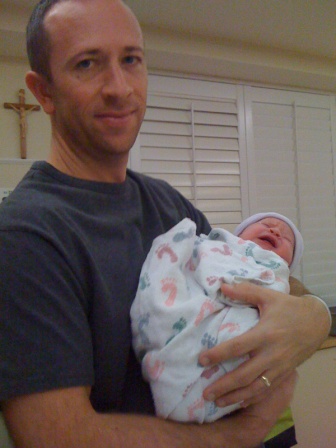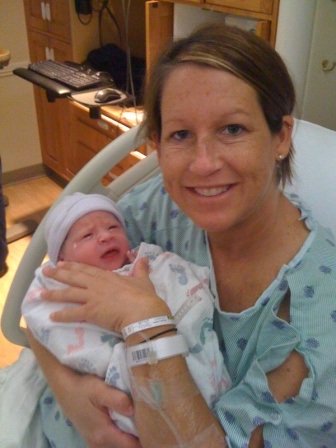 Carly's Facebook debut pics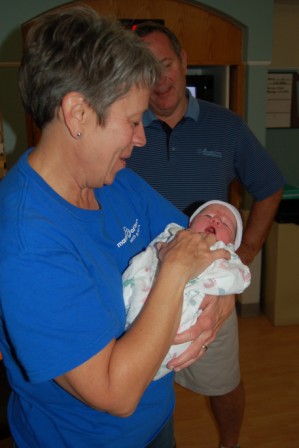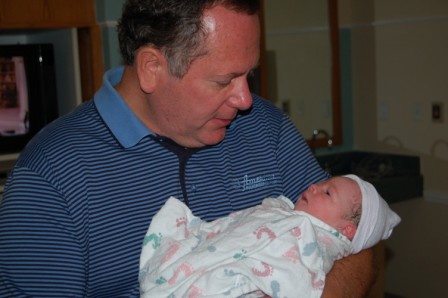 Grandma Deb and Papa Steve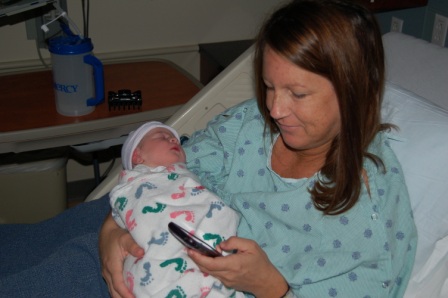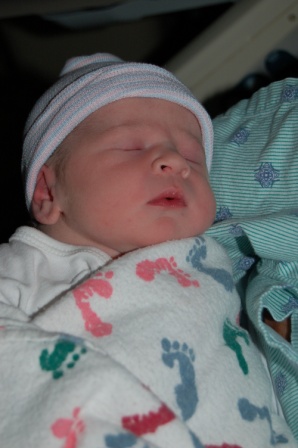 Mommy updating Facebook, answering texts and emails...tired baby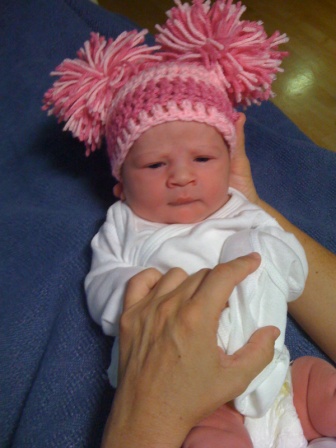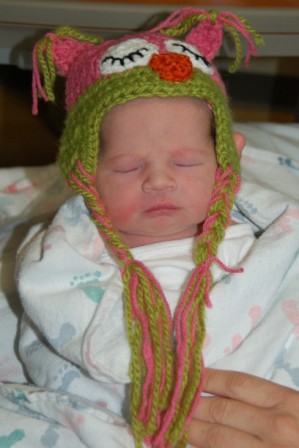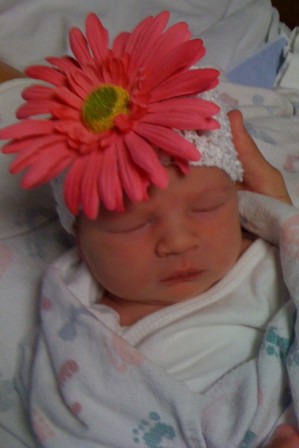 Playing dress up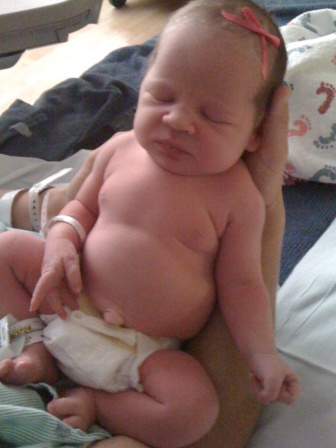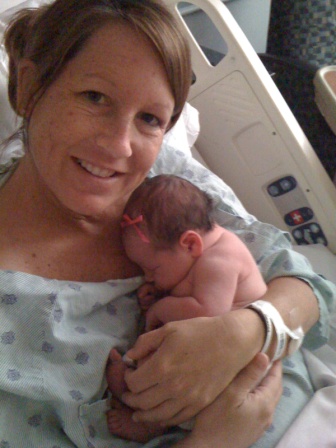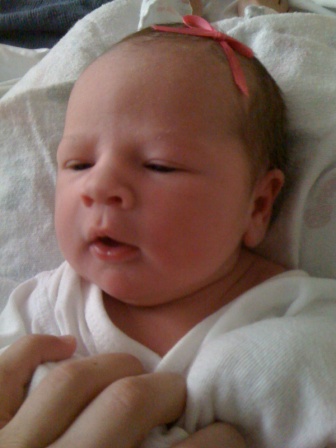 Beautifully chubby little girl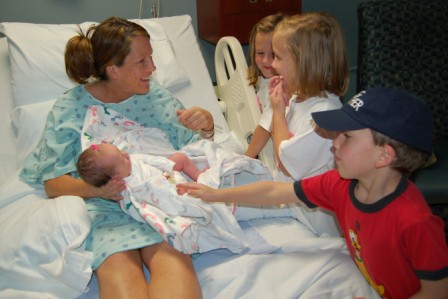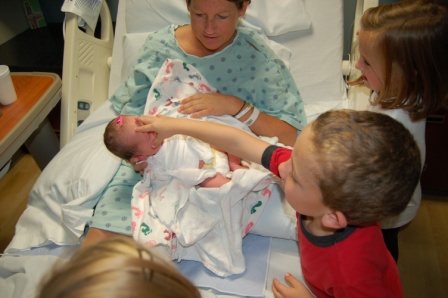 Meeting the big kids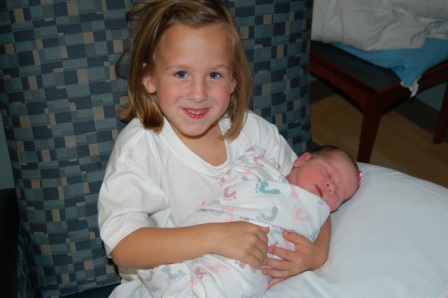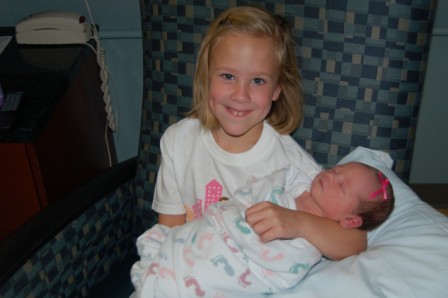 Big Sis Ella and Big Sis Perry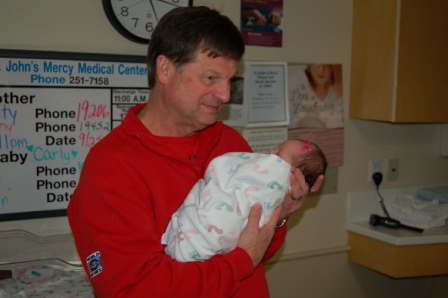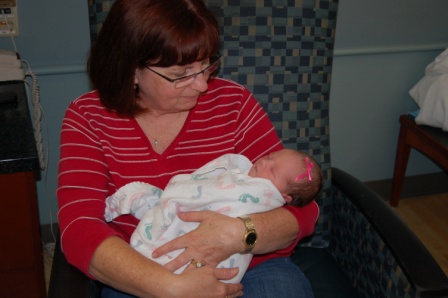 Papa John and Grandma Kim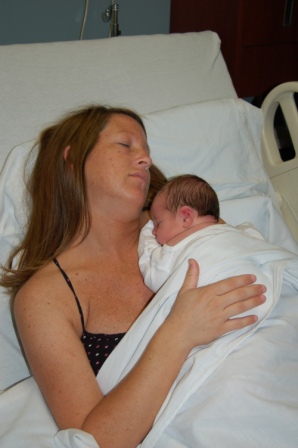 Pooped!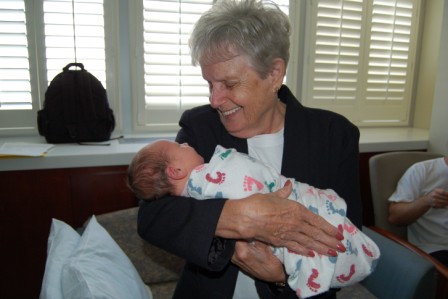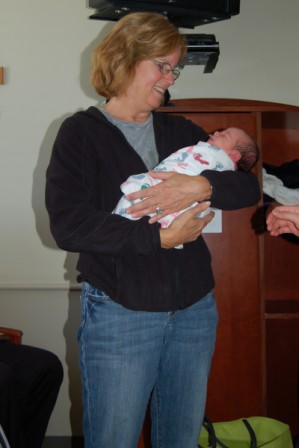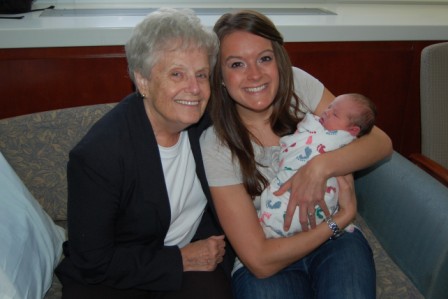 Great Grandma Teppie, Great Aunt Carole, and Cousin Courtney visiting
CARLY'S HOSPITAL PICS