The Adventures of Elfie/Stu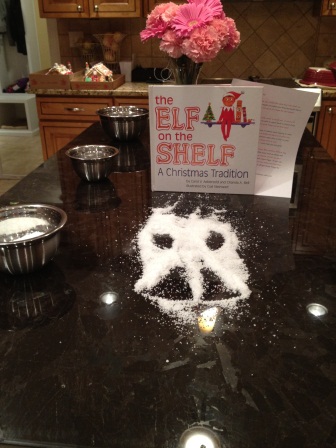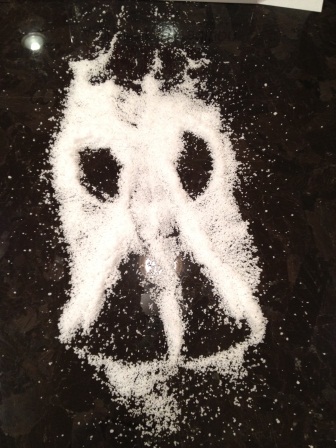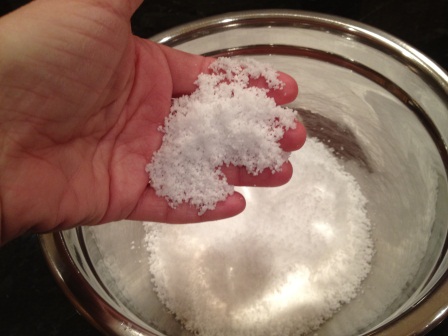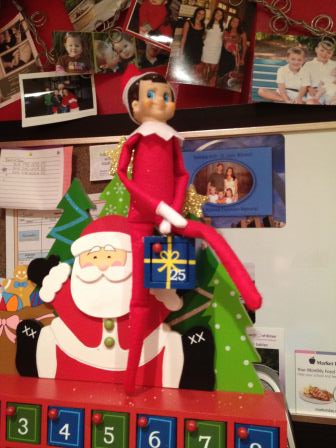 Elfie brought us some snow from the North Pole!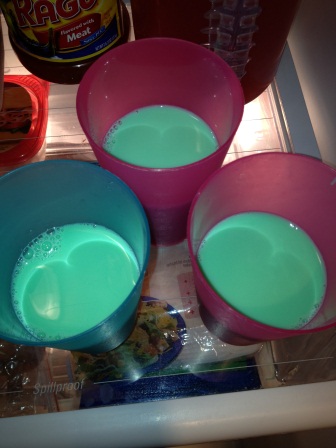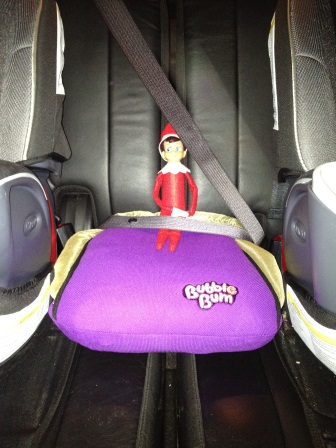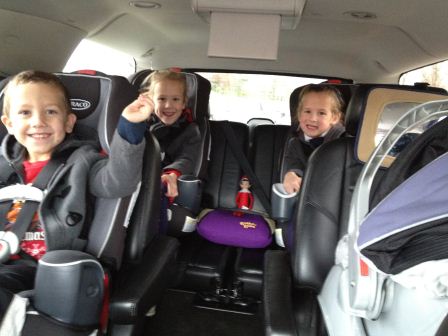 Elfie turned our milk green and hid in the car so he could go to the Advent services at school with us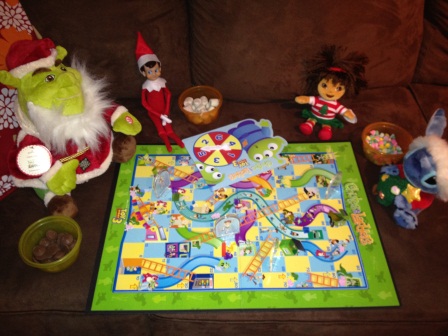 Elfie's wild game night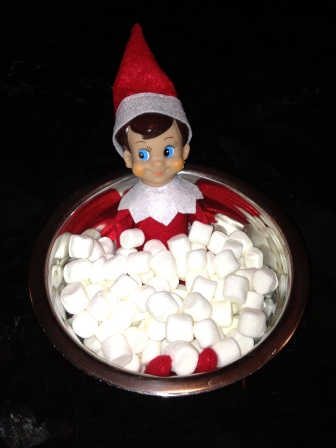 Needed a bubble bath after that wild night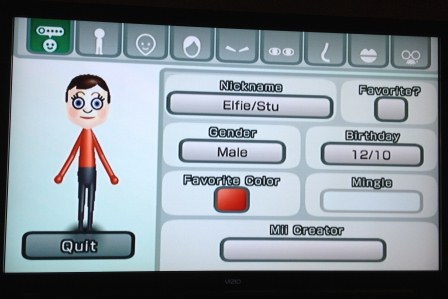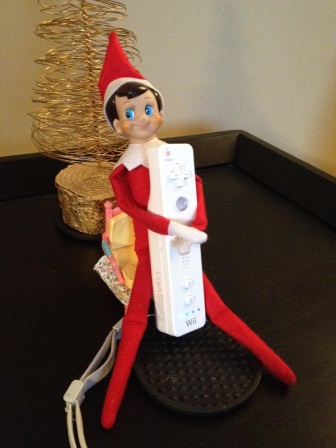 Elfie created a Mii on our Wii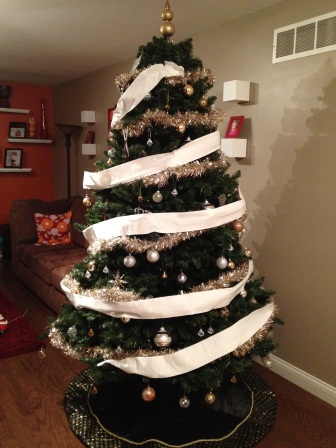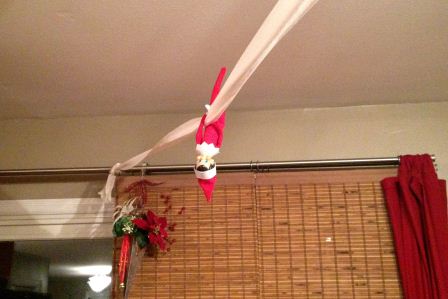 He TP'd the tree and created a zipline!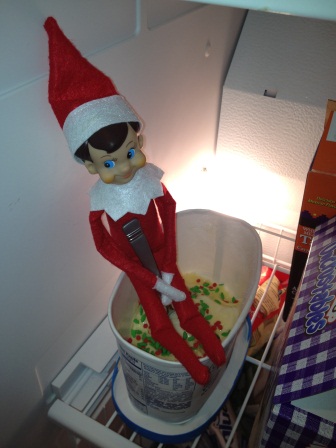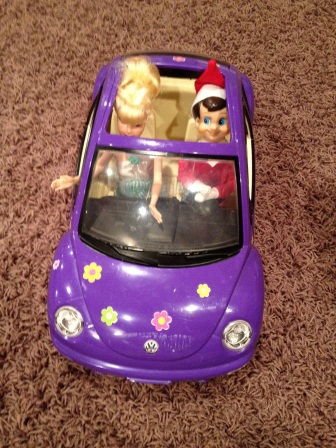 We found him in the freezer with ice cream one morning...and on a date with Cinderella the next morning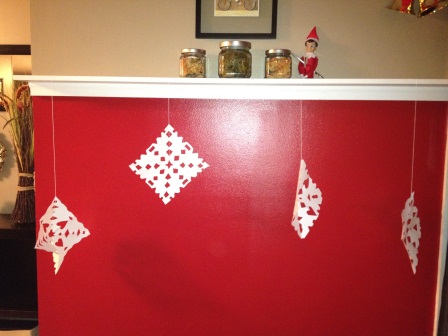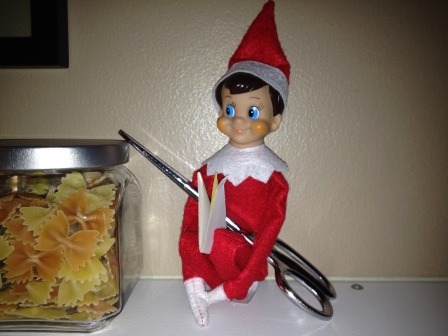 Elfie added to our decor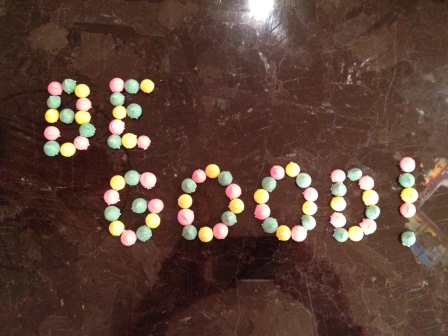 Elfie's message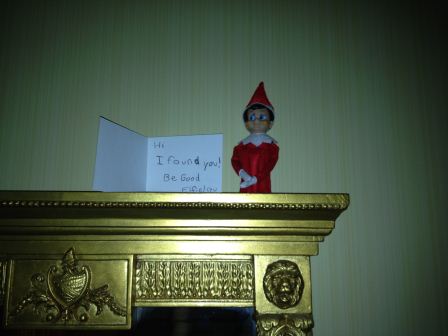 Elfie found us at the hotel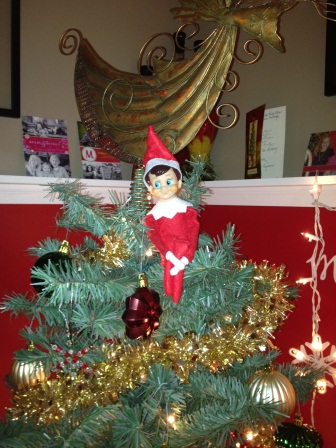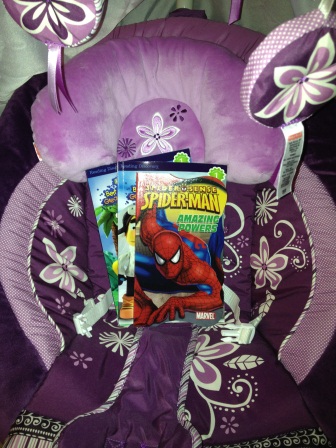 Elfie did a scavenger hunt that ended with books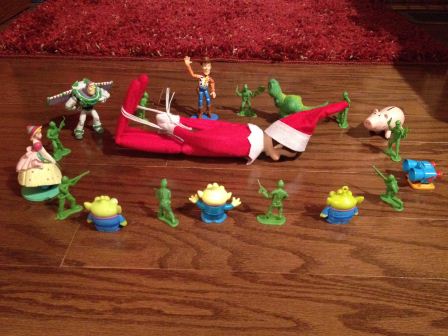 The Toy Story characters went rogue!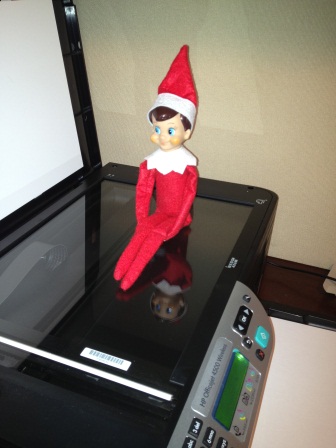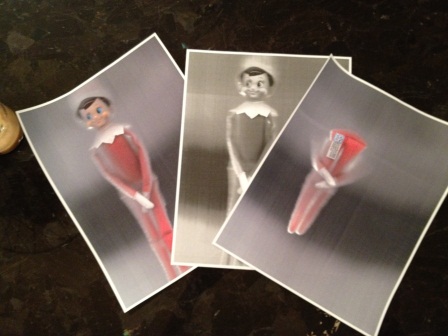 Elfie copied himself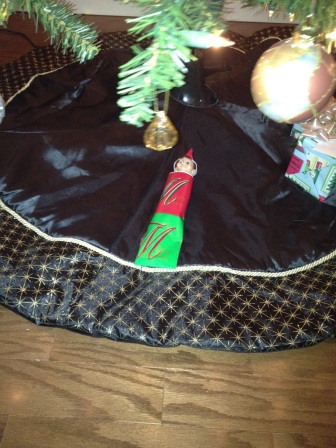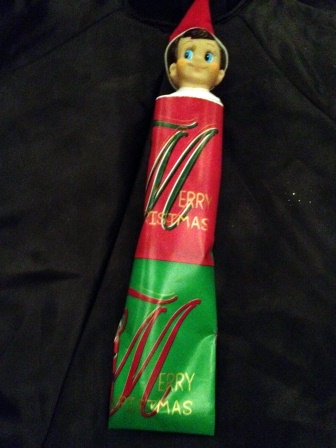 Elfie wrapped himself up like a present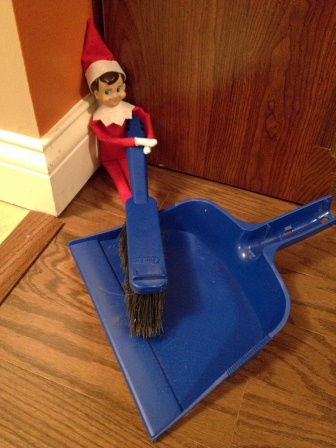 Elfie likes to clean!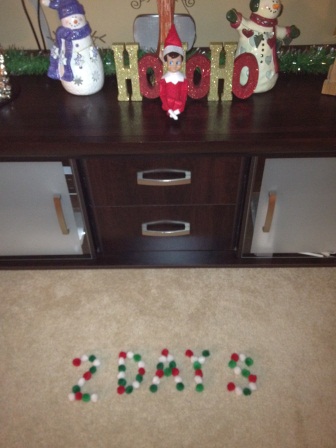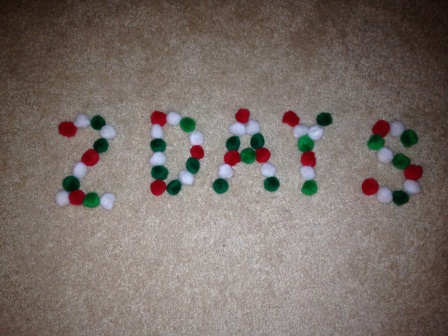 2 more days with Elfie!
Courtney's Wedding Weekend
December 9-11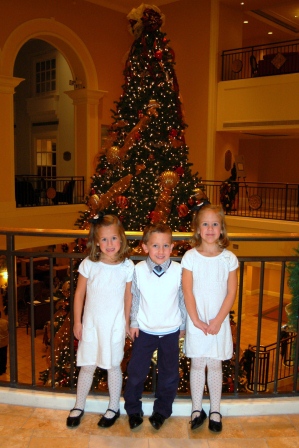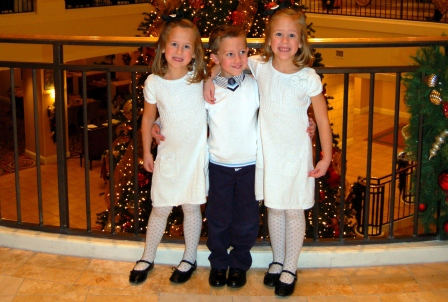 Going to the rehearsal dinner, posing with the big tree in the hotel lobby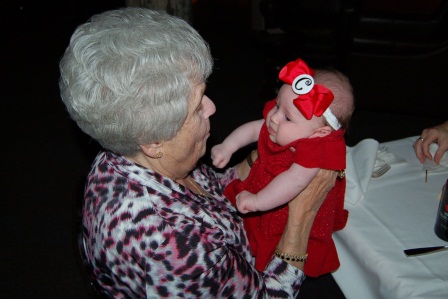 Teppie and Carly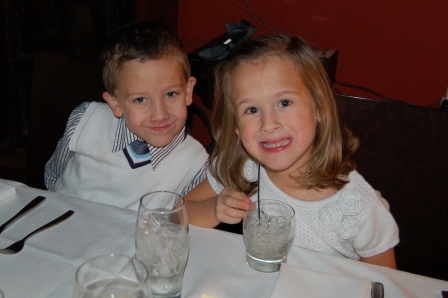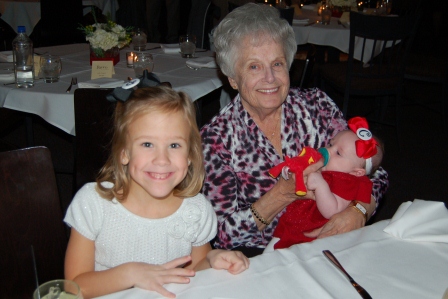 Luca and Ella...Perry, Teppie, and Carly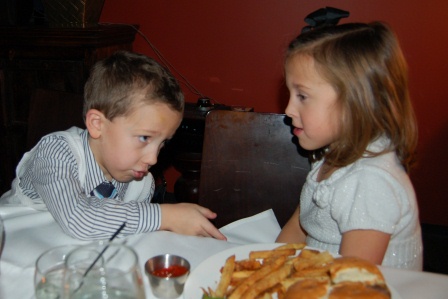 Serious conversation
My pale girls make me look super tan!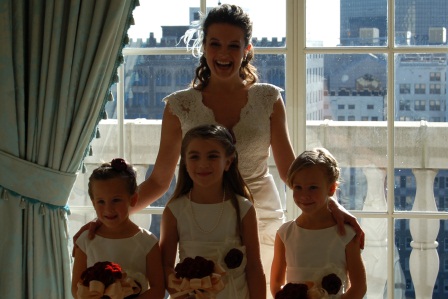 Courtney and the flower girls...plus the ring bearer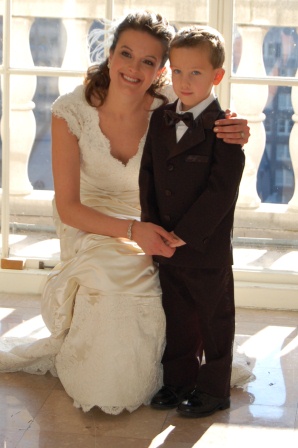 Courtney and Luca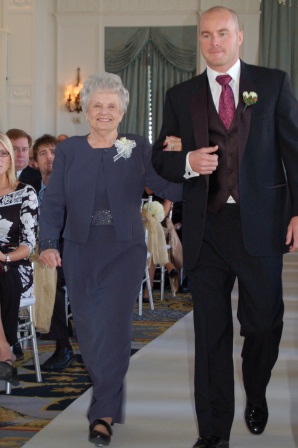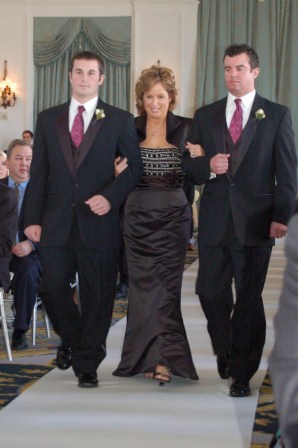 Teppie and Stu...Zach, Carole, and Ben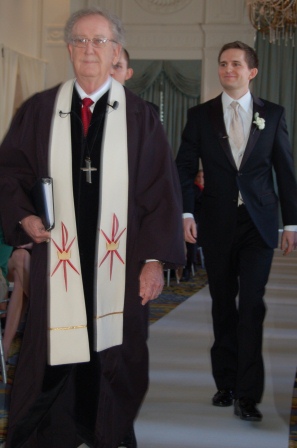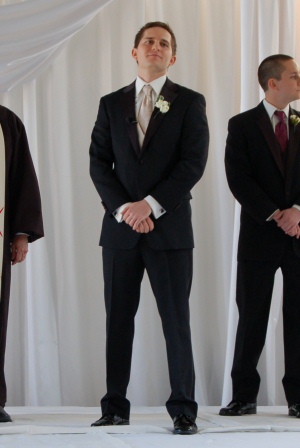 Robby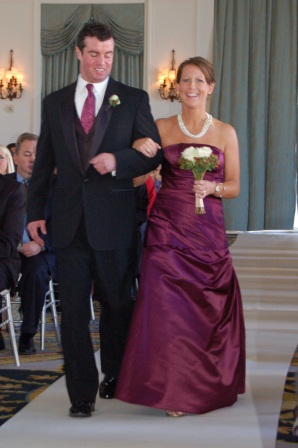 Ben and Amber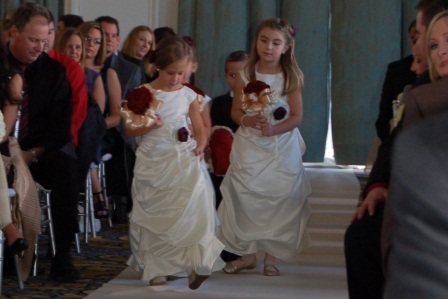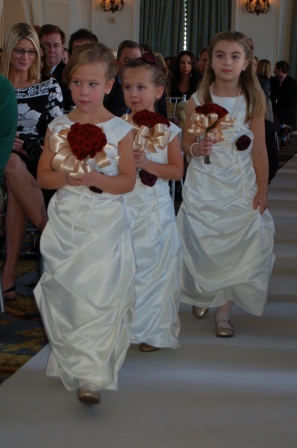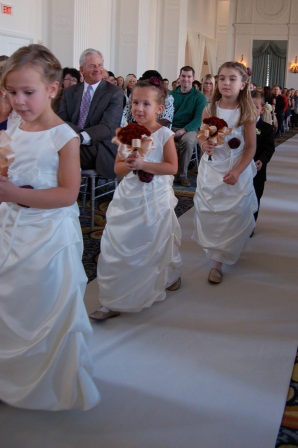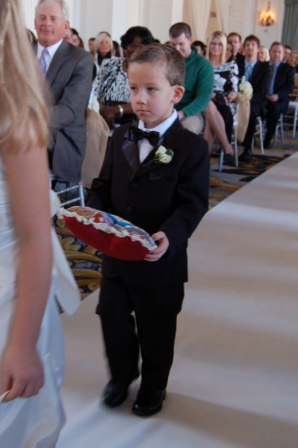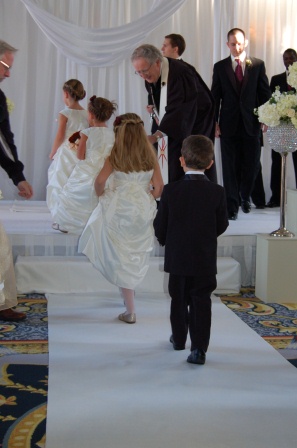 Flower girl and ring bearer processional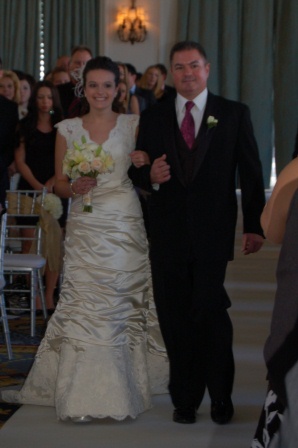 Here comes the bride!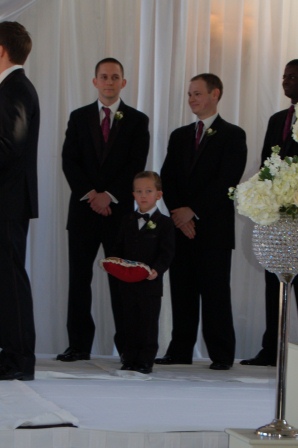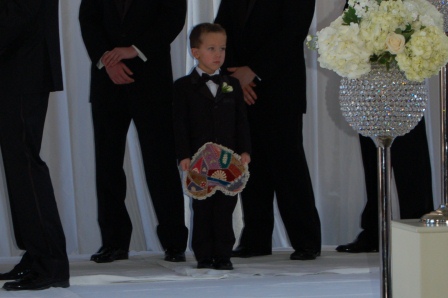 Super serious ring bearer business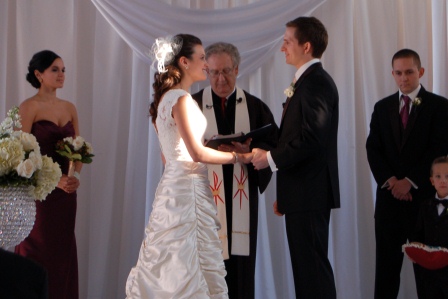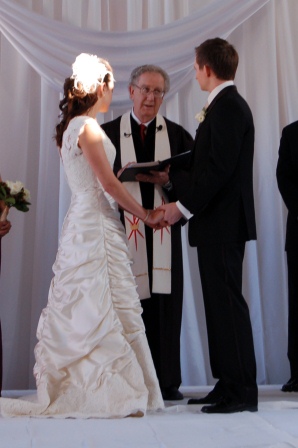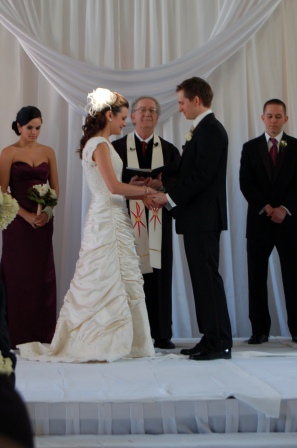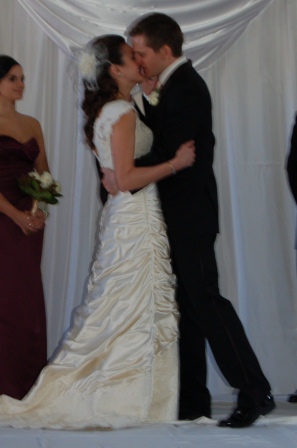 Ceremony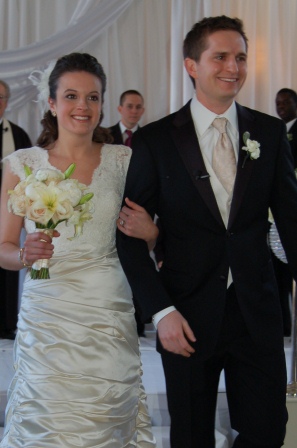 The Mr and Mrs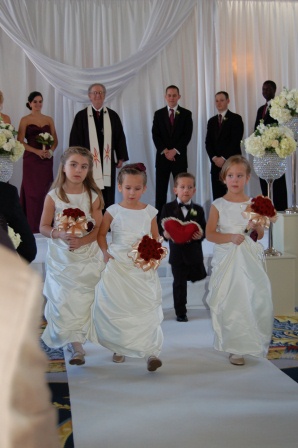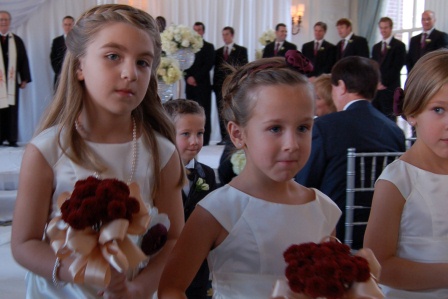 Kiddos
My partner in crime for the day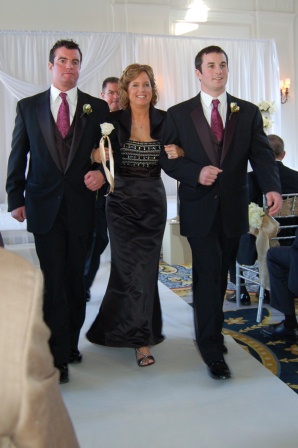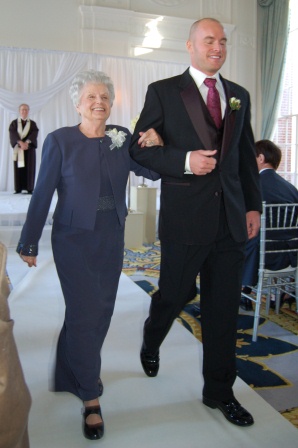 Ben, Carole, Zach...Teppie and Stu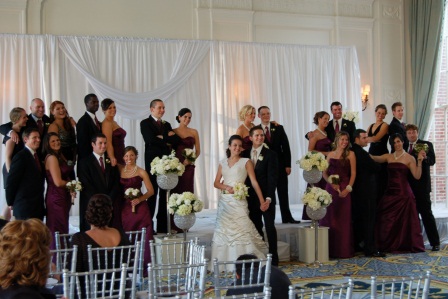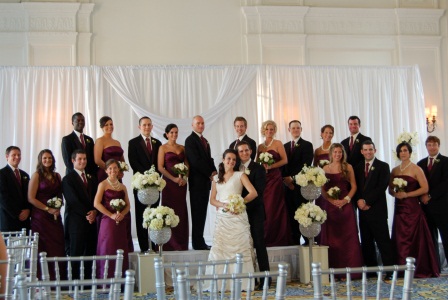 Wedding party pics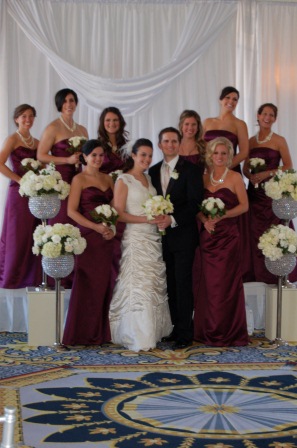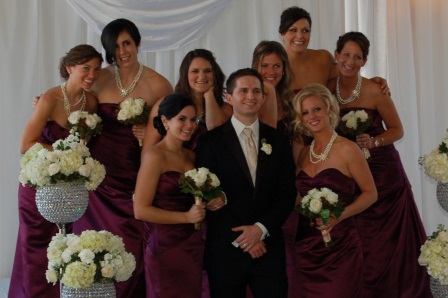 Bridesmaid pics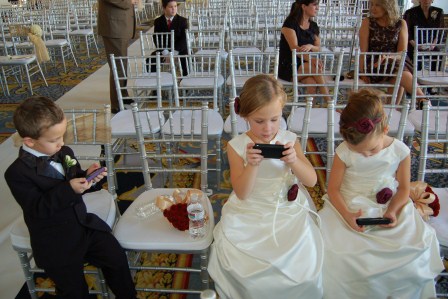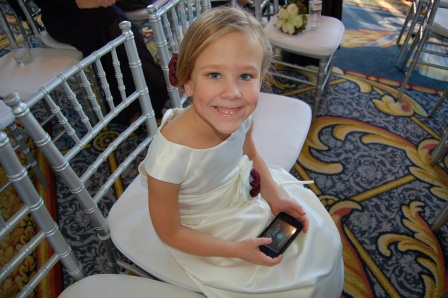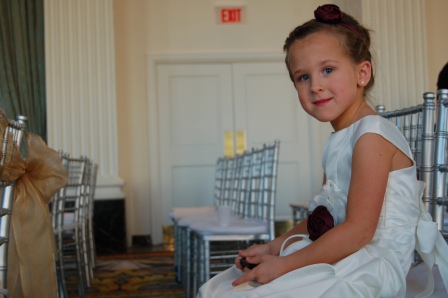 Thank goodness for iPhones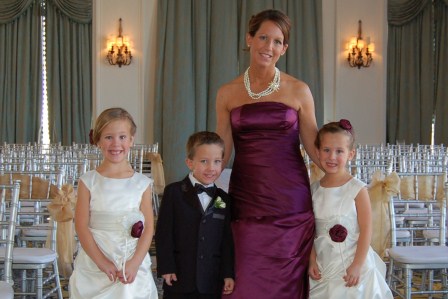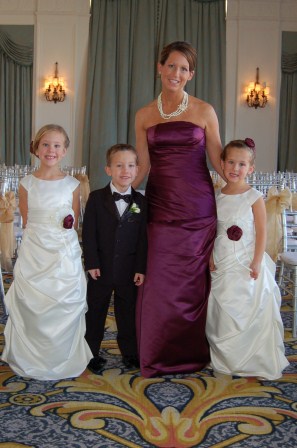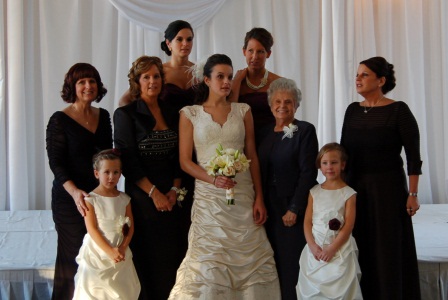 Pratt girls (obviously we were not ready for this picture)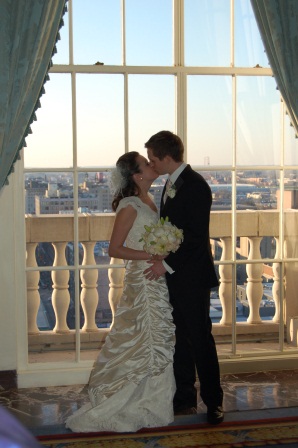 Bride and groom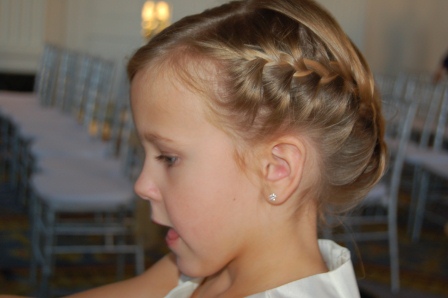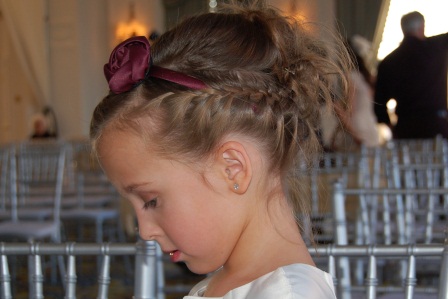 P&E's fancy hair do's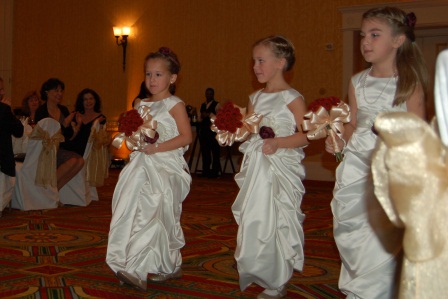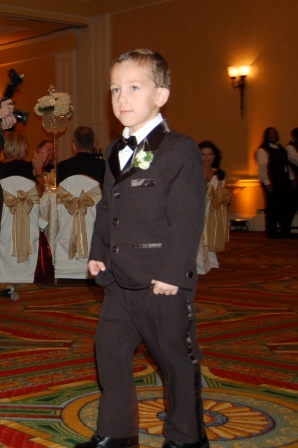 Coming into the reception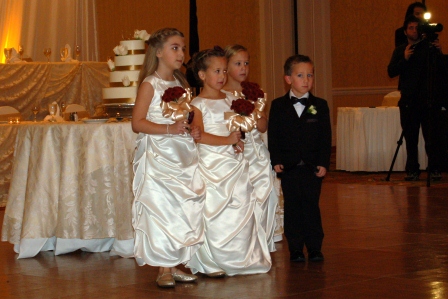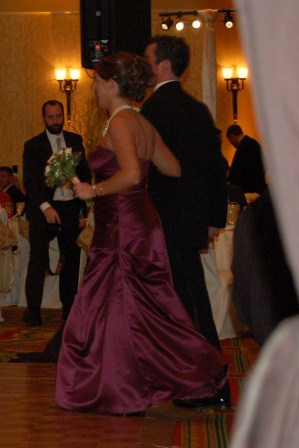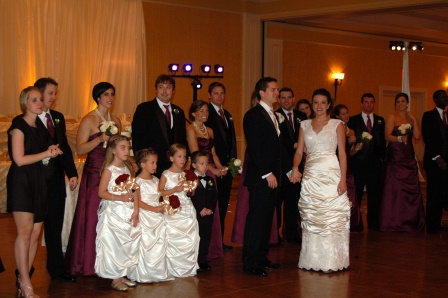 Party Rock!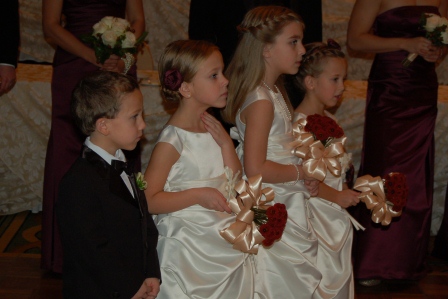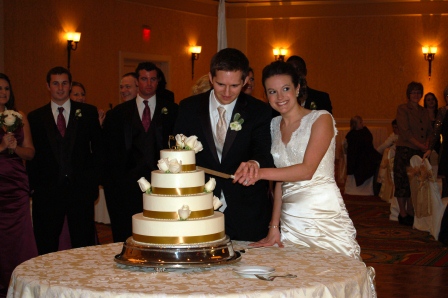 Watching the cake cutting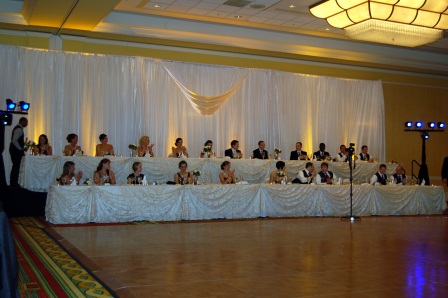 Head tables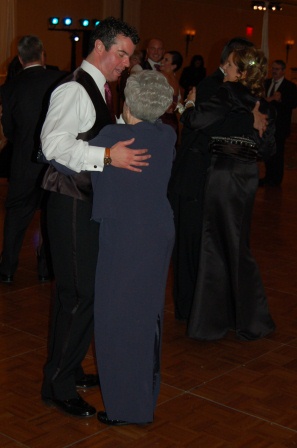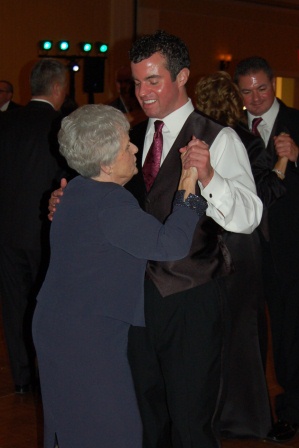 Teppie and Ben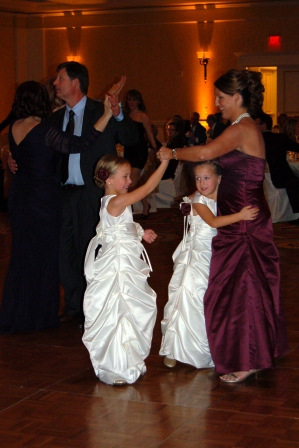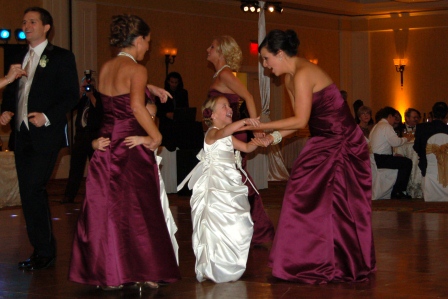 Cutting a rug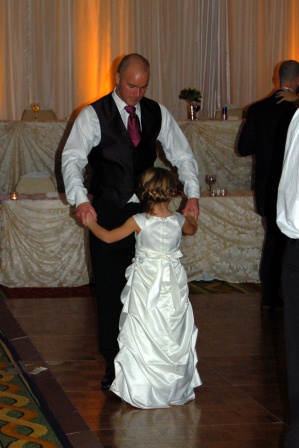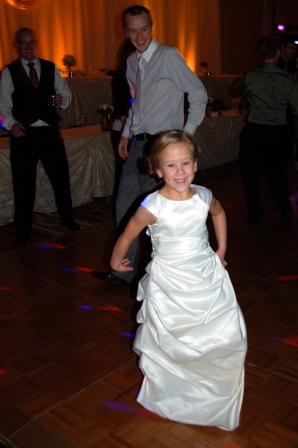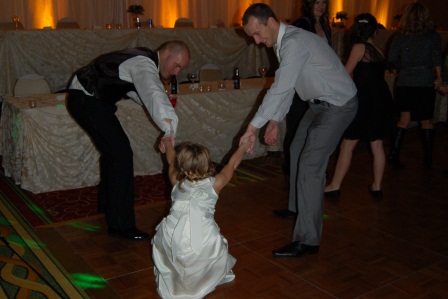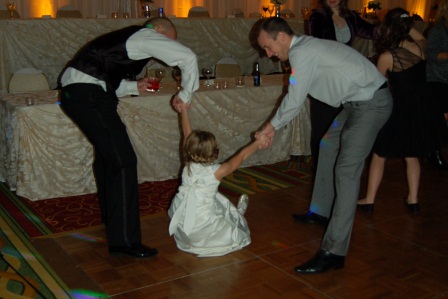 Perry danced with Stu and Neil all night long!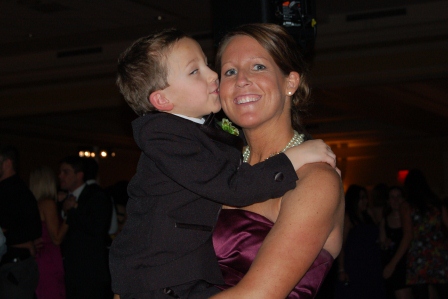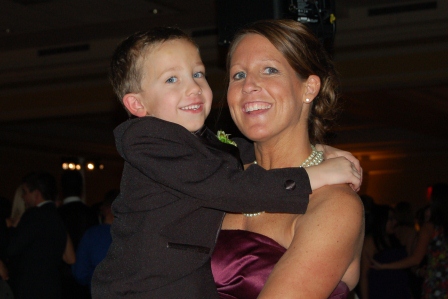 Luca and Mommy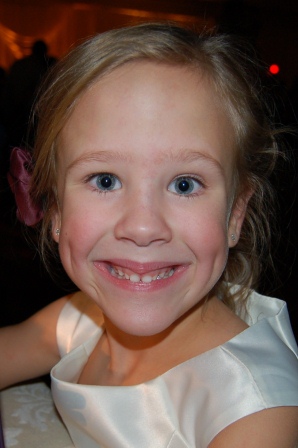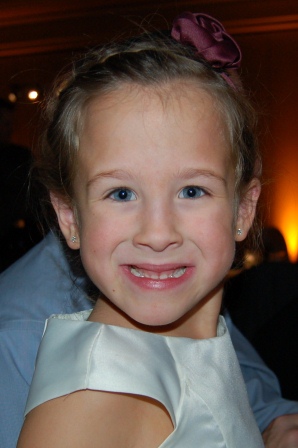 BEAUTIFUL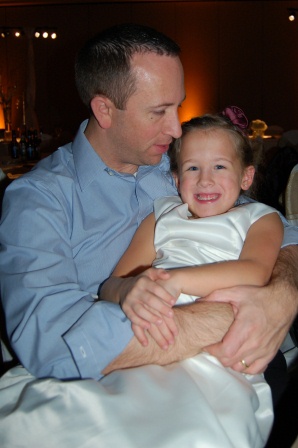 Sometimes she's a Daddy's girl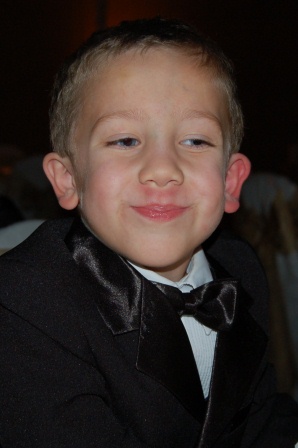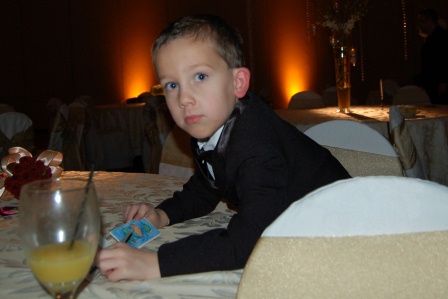 Mischievous little boy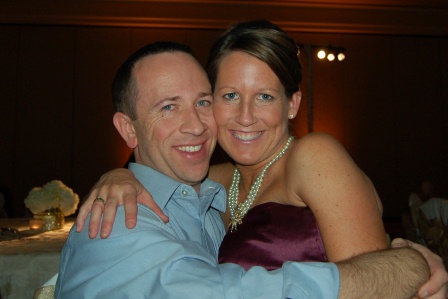 Picture by Ella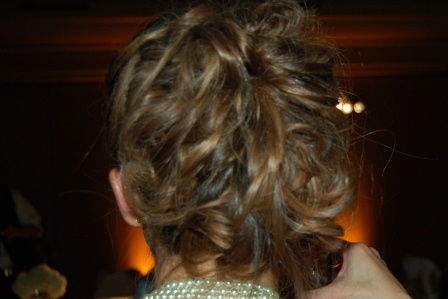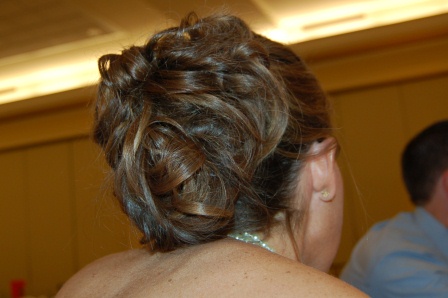 My very intricate hair do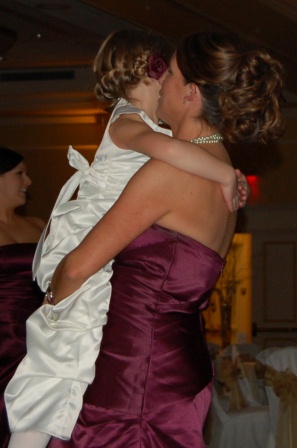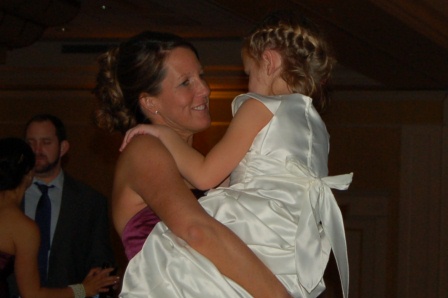 Dancing with Bear Bear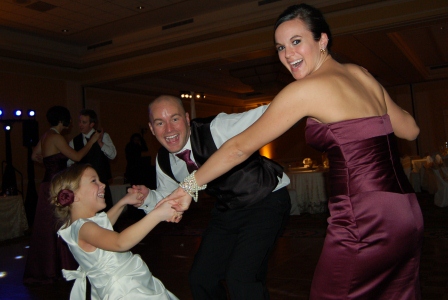 Perry, Stu, and Emily
December 14
Luca's Class Christmas Play and Party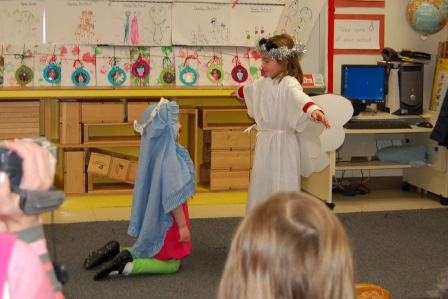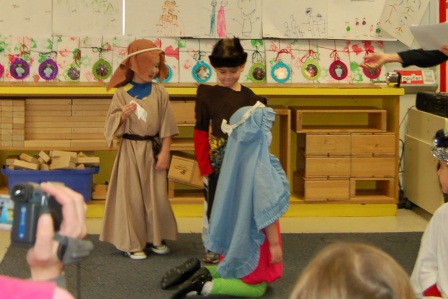 Mary and Joseph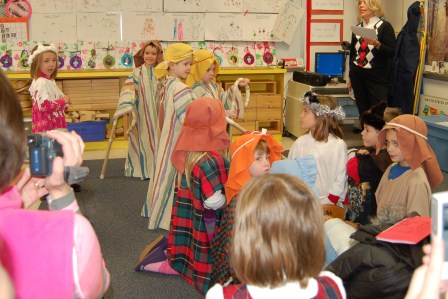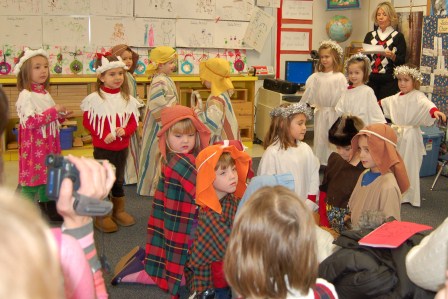 Shepherds and Angels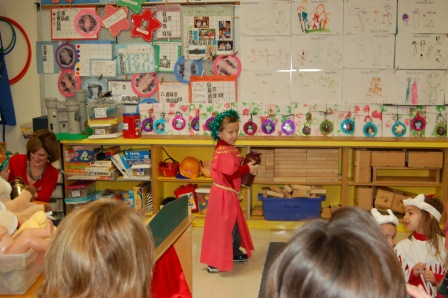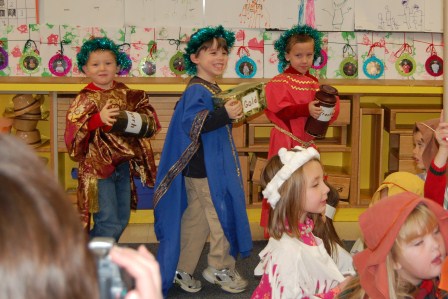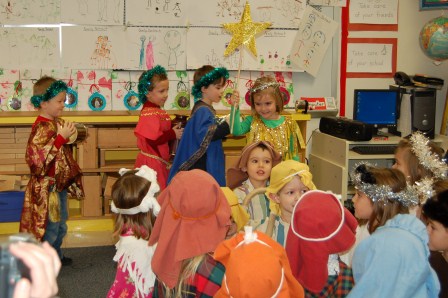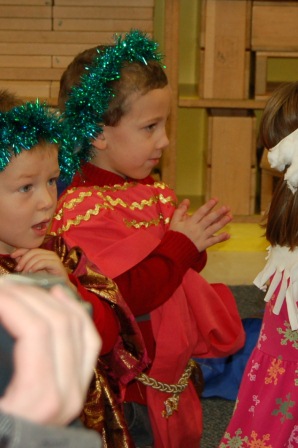 The 3 Wise Men following the star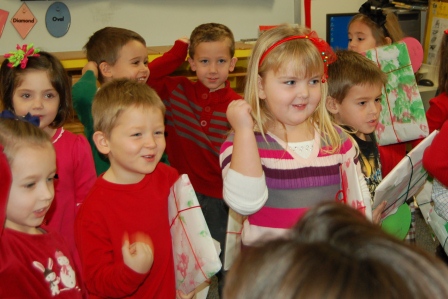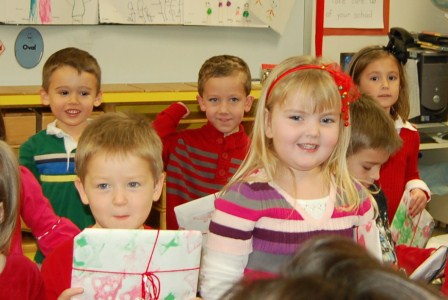 We Wish You A Merry Christmas!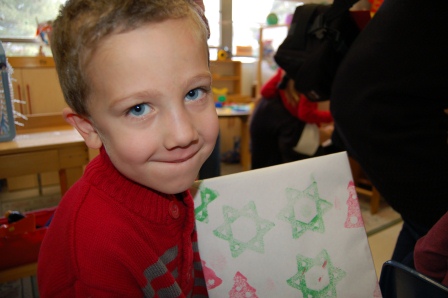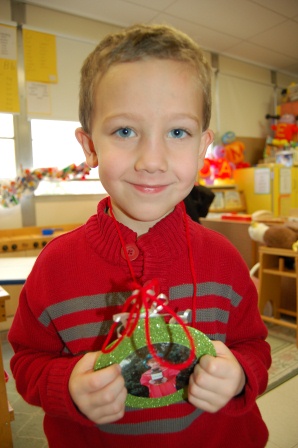 Luca with his present for me...an ornament with a picture of him on it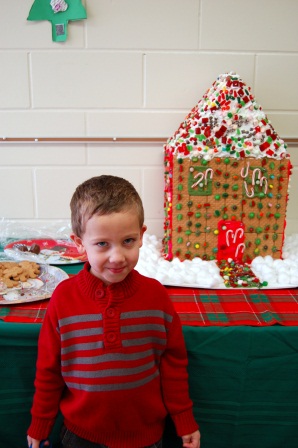 Luca with the class gingerbread house
December 15
Christmas Jammies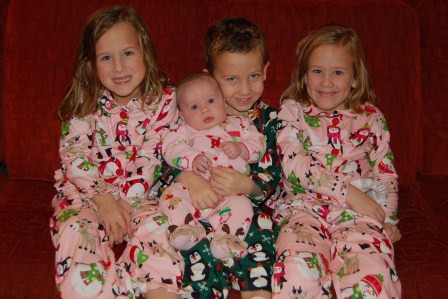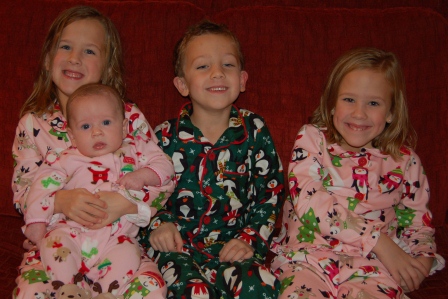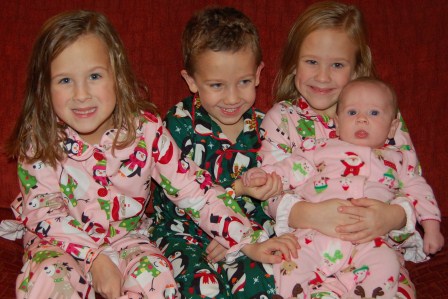 Everyone wants to hold Baby Carly
December 18
Bast Christmas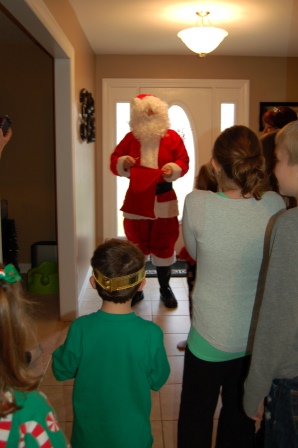 Santa came!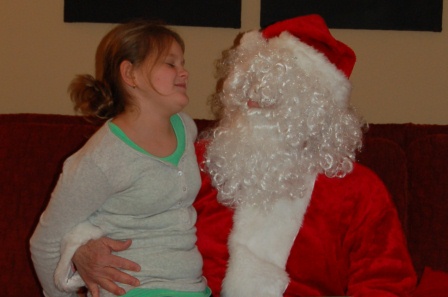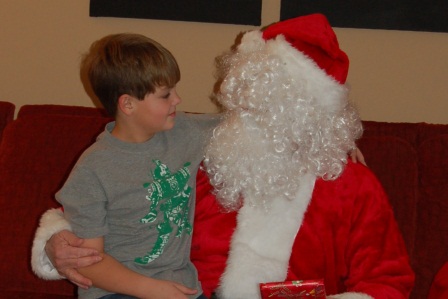 Anna and Nate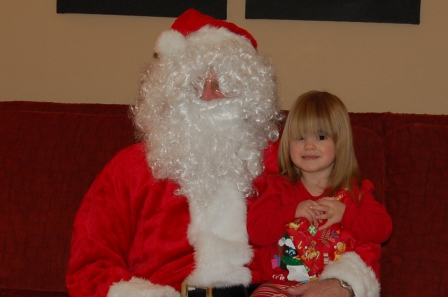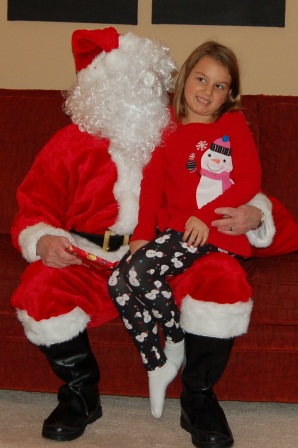 Tesla and Arista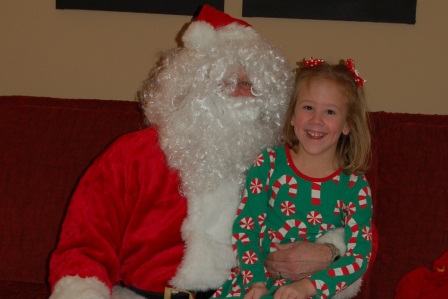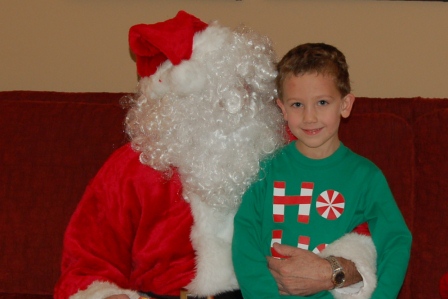 Perry and Luca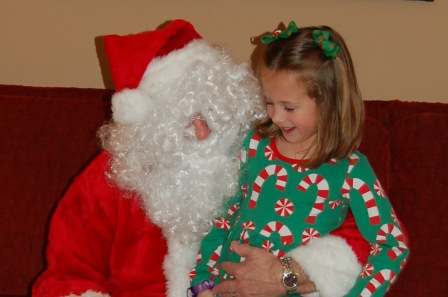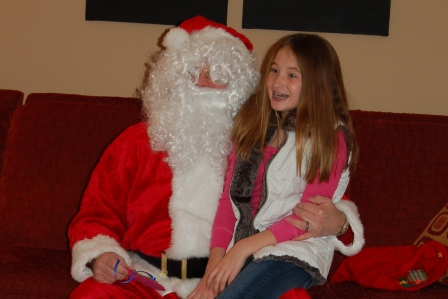 Ella and Remi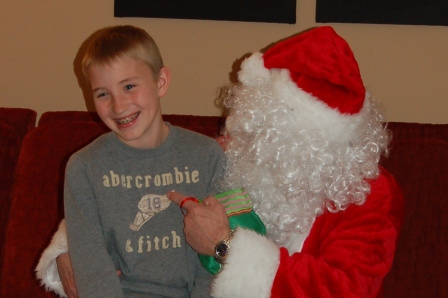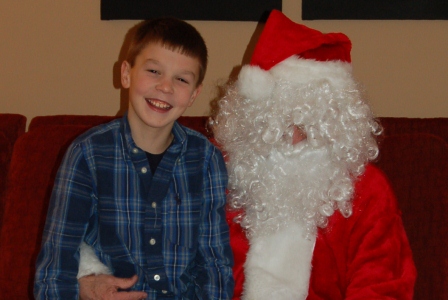 Jake and Christian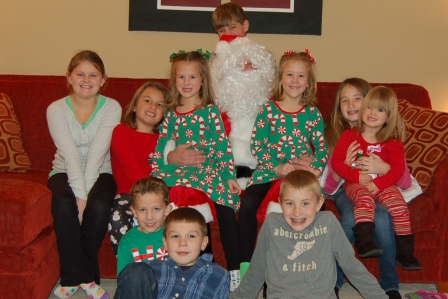 All the grandkids, minus Carly (napping)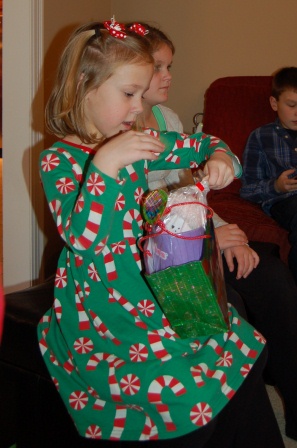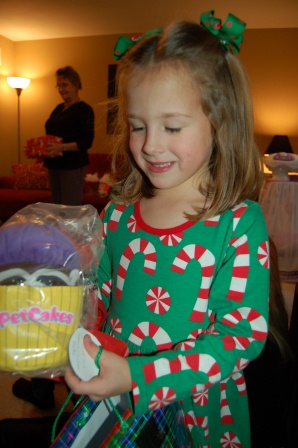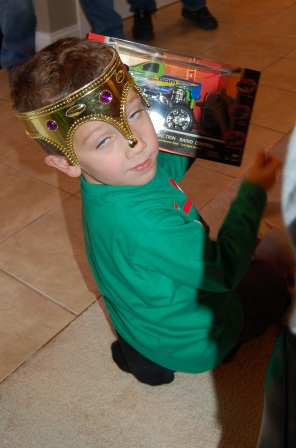 Opening presents (Luca has crazy eyes!)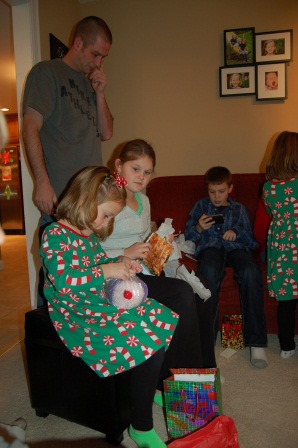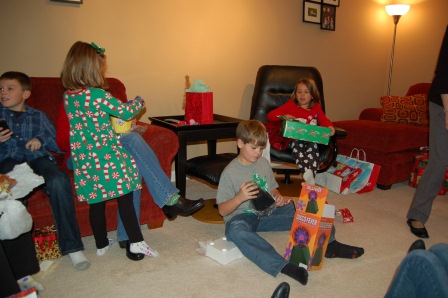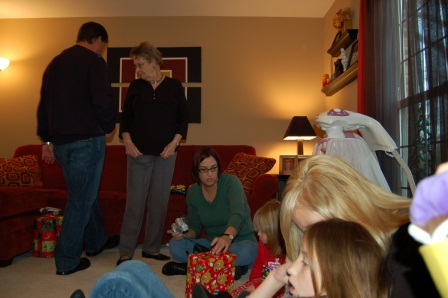 Present mania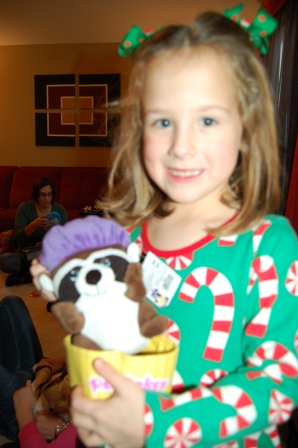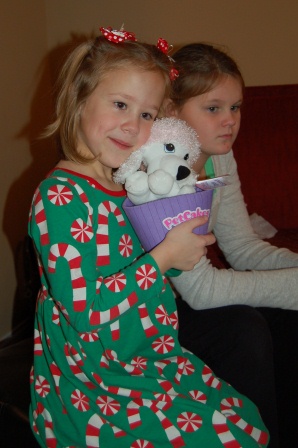 Blurry close up of Ella...Perry and her "Pluto" (poodle)
Phone Pics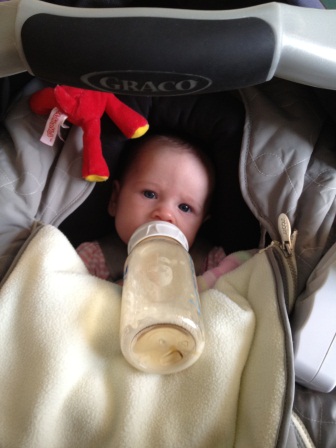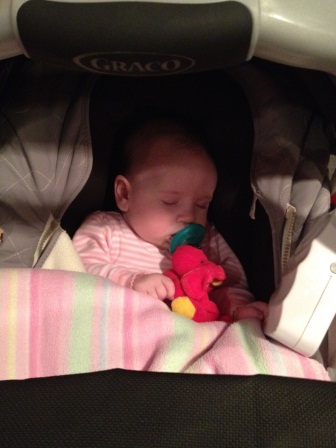 Sweet baby girl in her carseat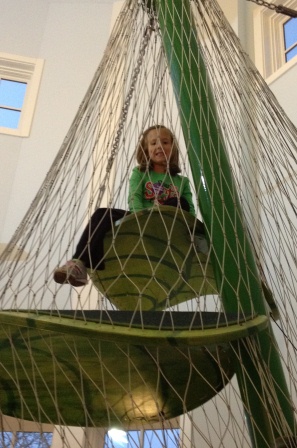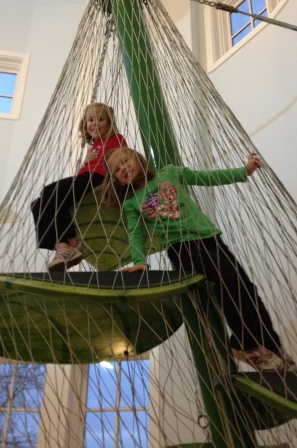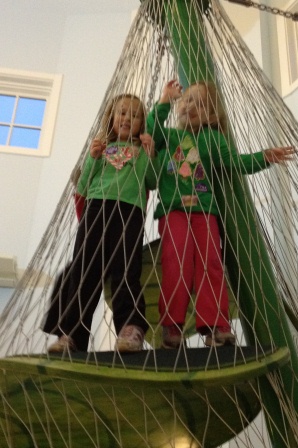 Magic House with Megan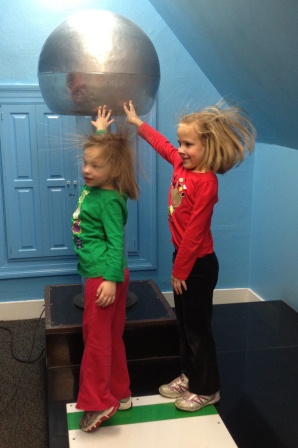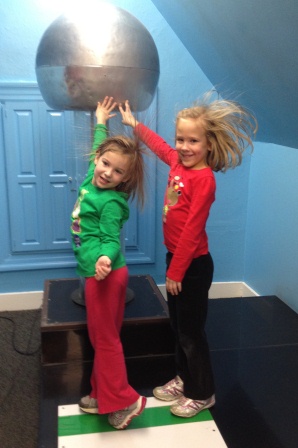 Megan and Perry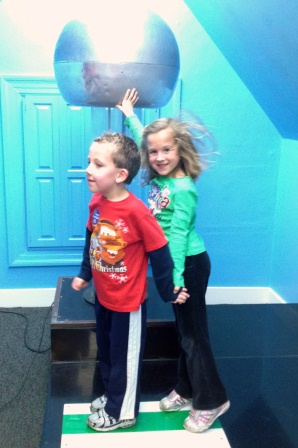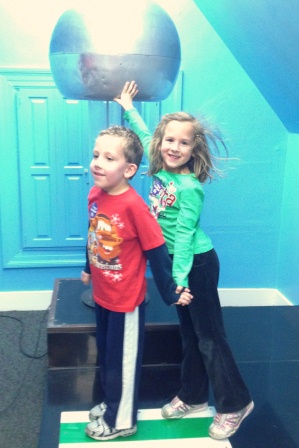 Luca and Ella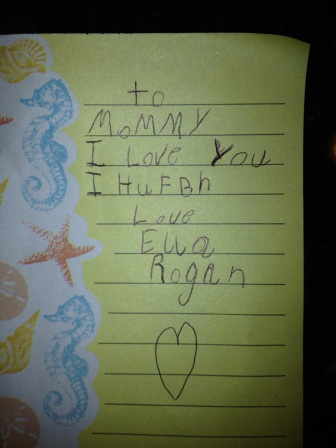 Ella's message to me after the wedding when I had lost my voice
(I H U F Br = I Hope You Feel Better)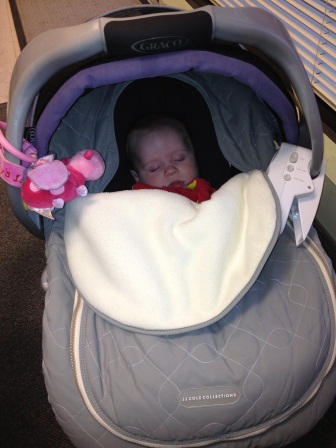 More carseat time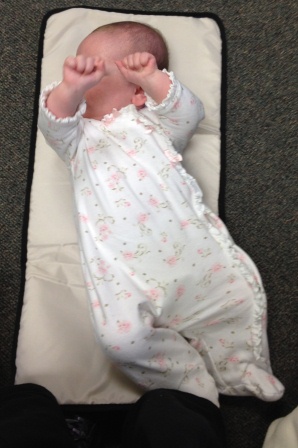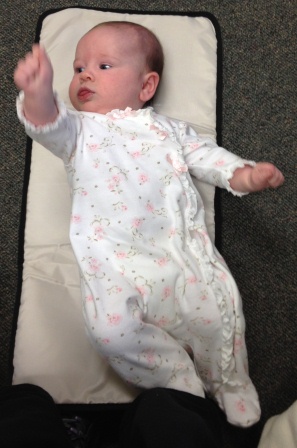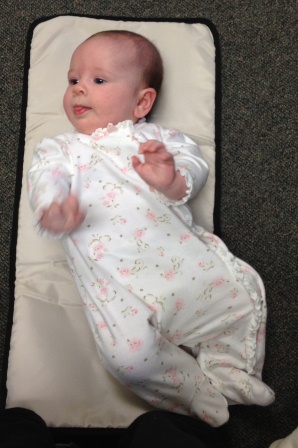 Getting some exercise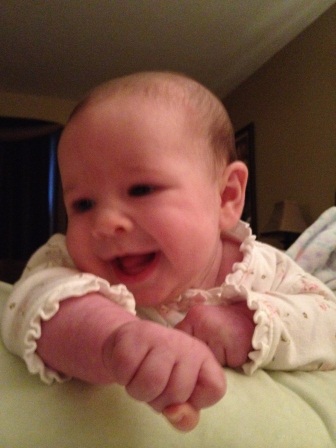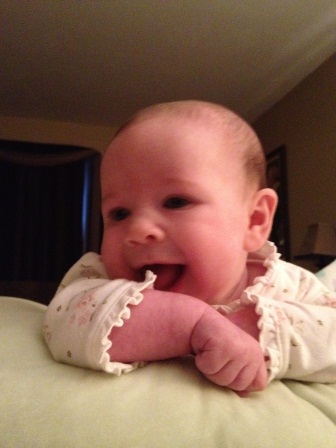 Big girl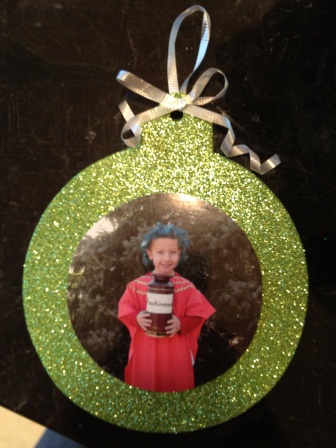 Luca's ornament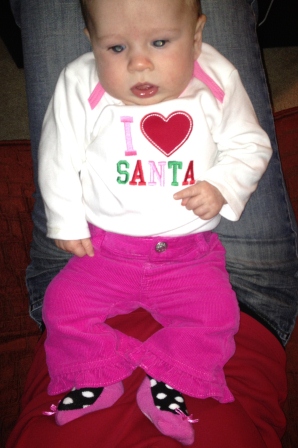 Carly hearts Santa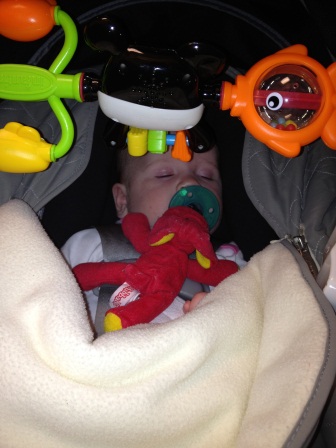 Got her a new carseat toy and she could care less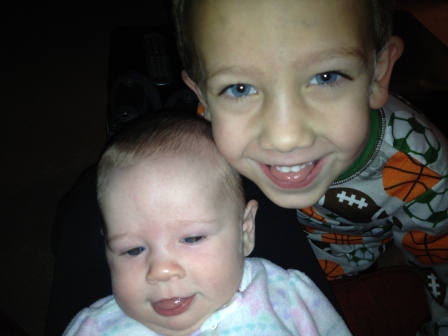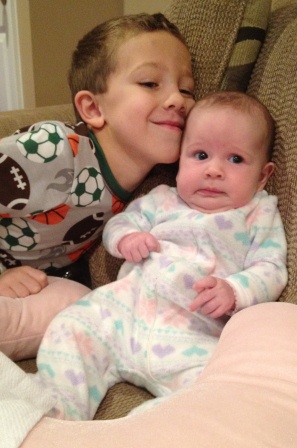 Brother and sister lovin'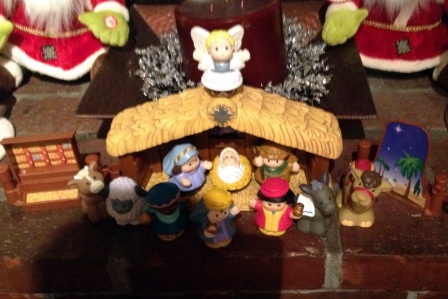 Little People Nativity Set
(gift from Brian and Rachel)
December 20
Perry and Ella's Class Christmas Party
and Ice Skating with the Girl Scouts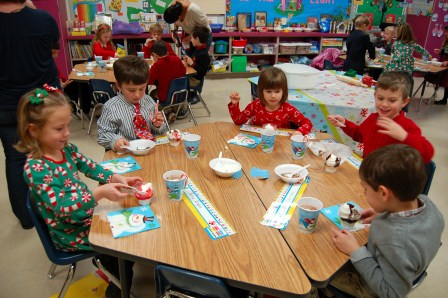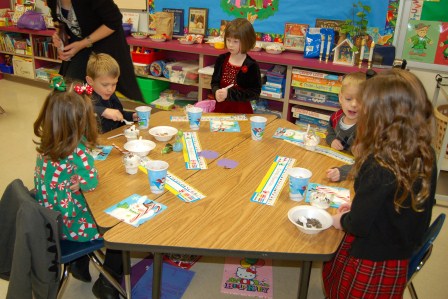 Perry and Ella's tables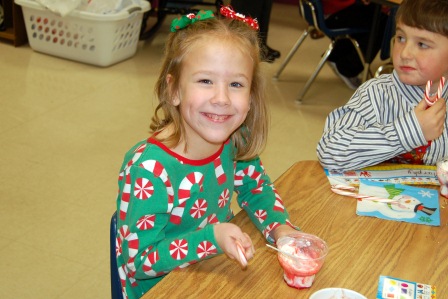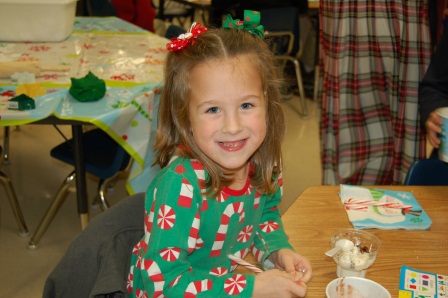 Perry and Ella enjoying their sundaes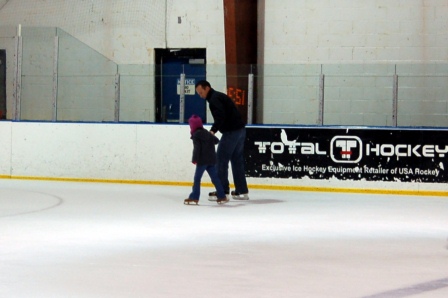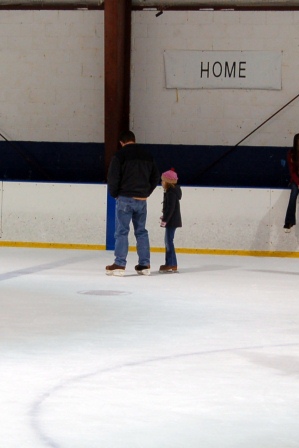 Ella and Daddy skating...Papa John and Perry skating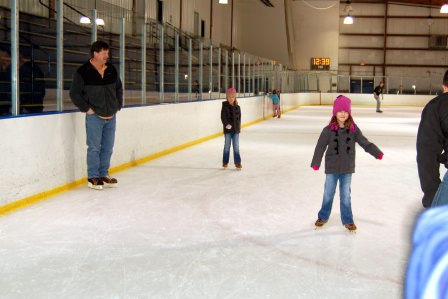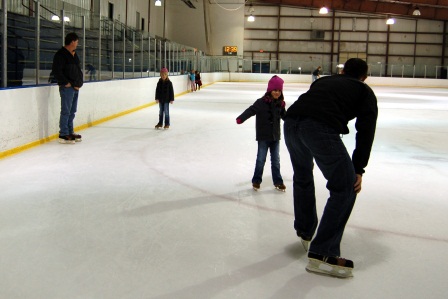 Scootin' along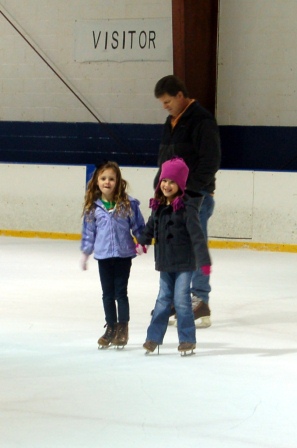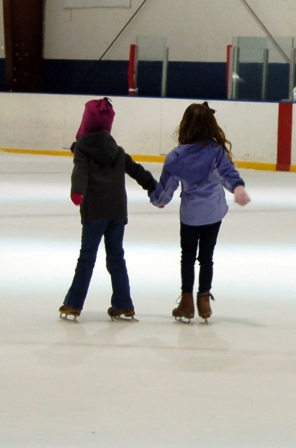 Ella and Emma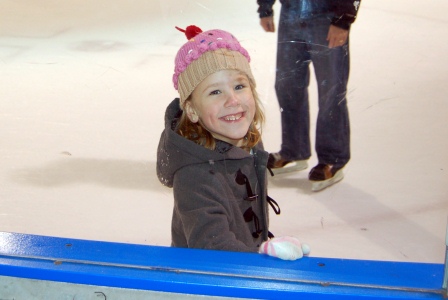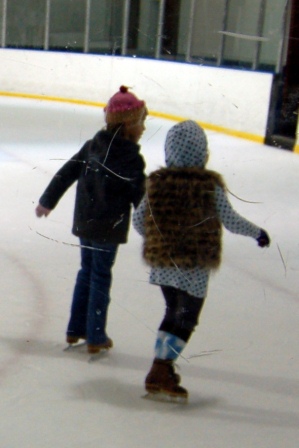 Perry...skating with Elise
Ella skating with Lili, Julia, and their moms (2 of the troop leaders)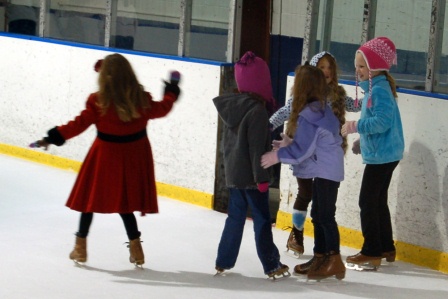 Girls!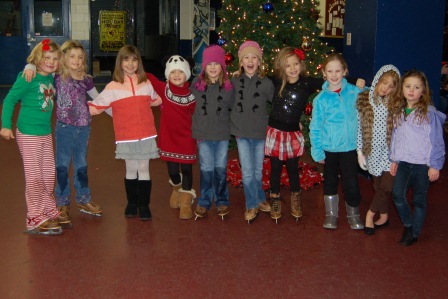 Most of the girls (a couple couldn't come and a couple had already left)
Julia, Ava, Kristin, Audrey, Ella, Perry, Lili, Arden, Elise, Emma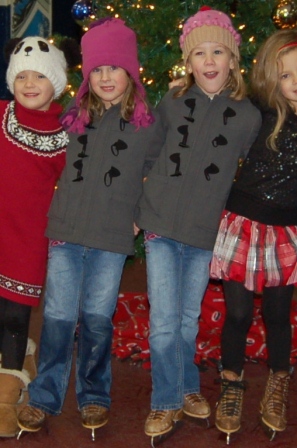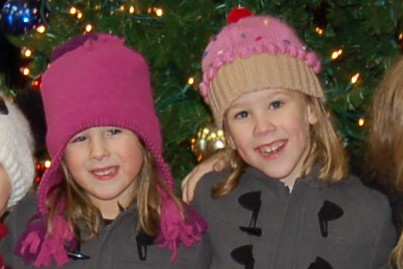 Perry and Ella
December 22
Back up Christmas card idea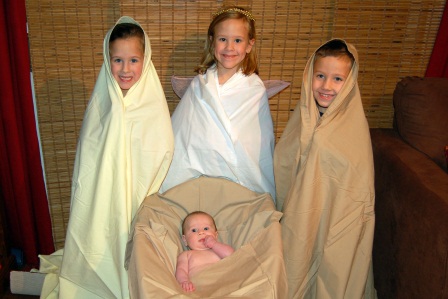 Merry Christmas...this Inn is full!
December 23
Magic House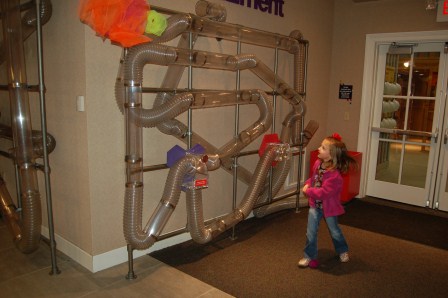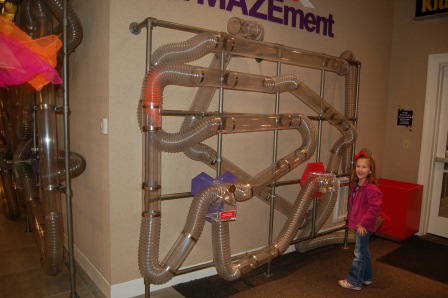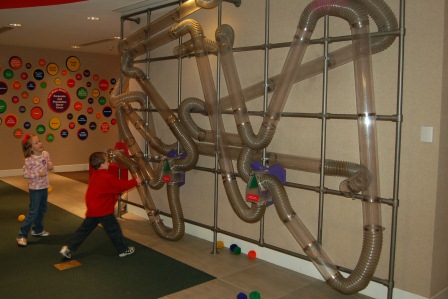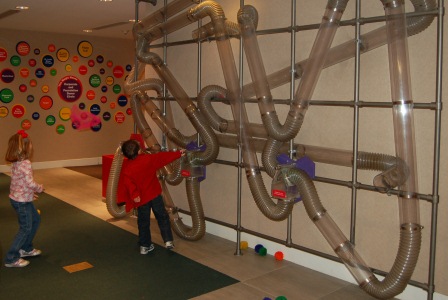 Air-mazement!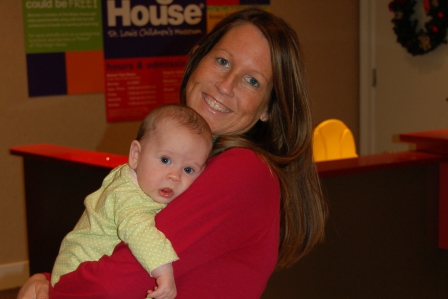 Carly and Mommy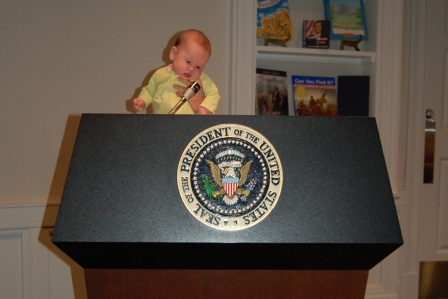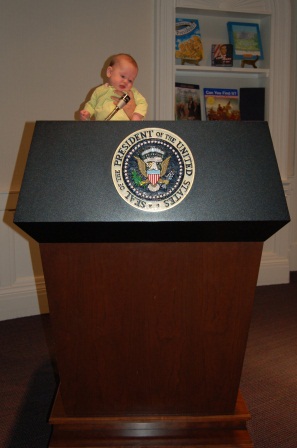 President Carly Rogan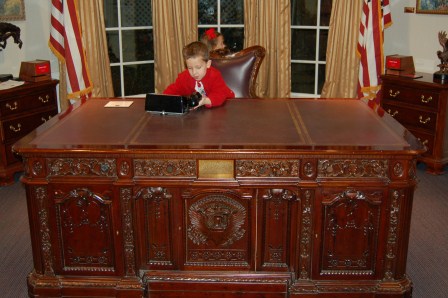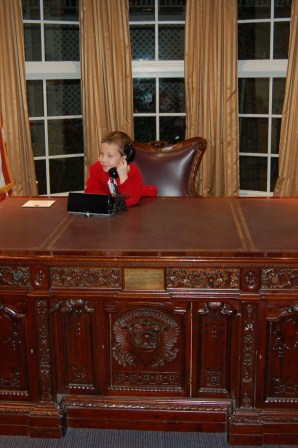 President Luca Rogan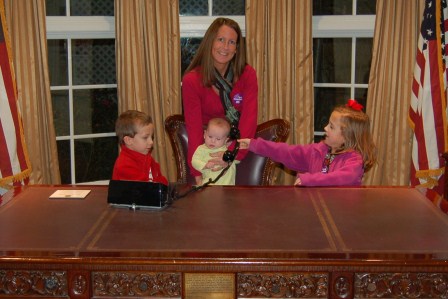 It's a family job
December 24
Christmas Eve at Teppie's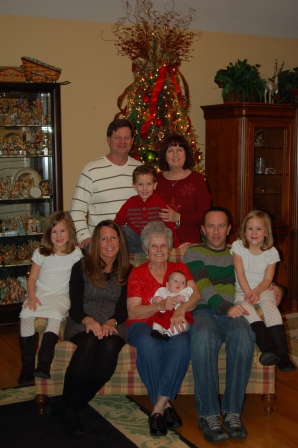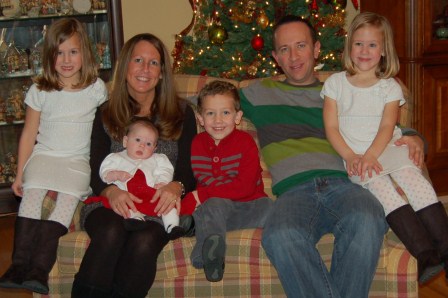 Merry Christmas!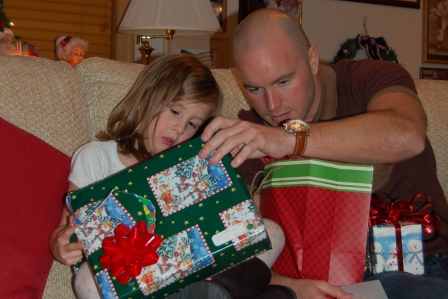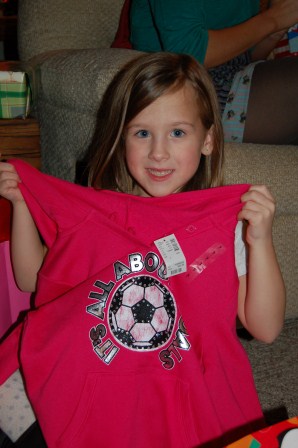 Ella opening presents with Stu...It's All About Goals sweatshirt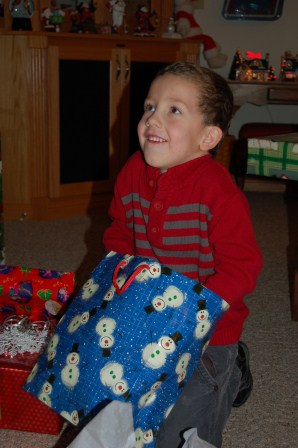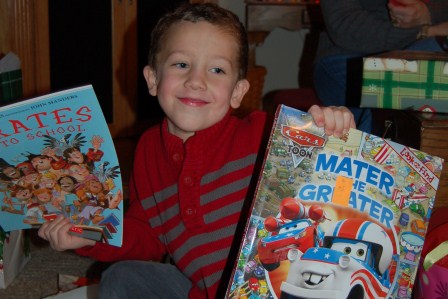 Luca opening presents...books about pirates and Mater!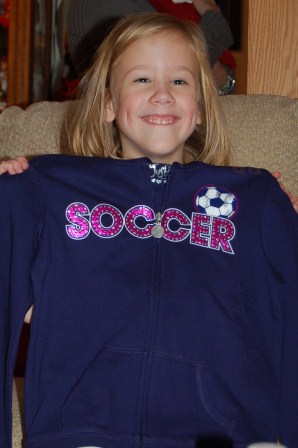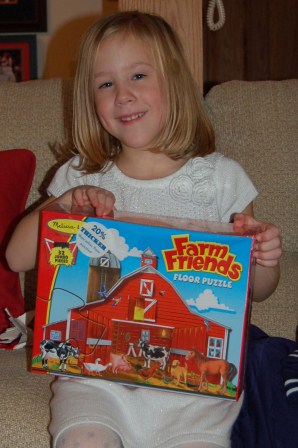 Soccer sweatshirt and puzzles!
Luca stole the wine!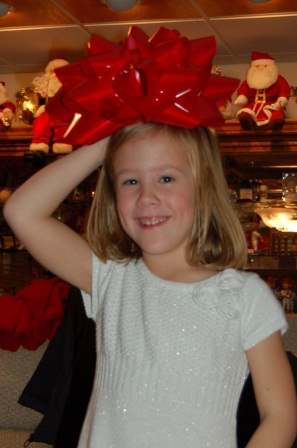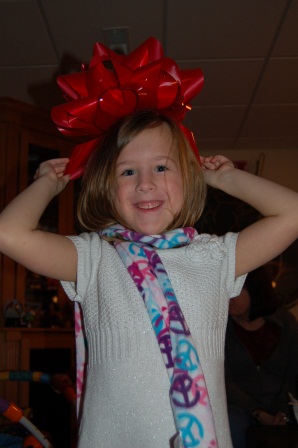 Big bow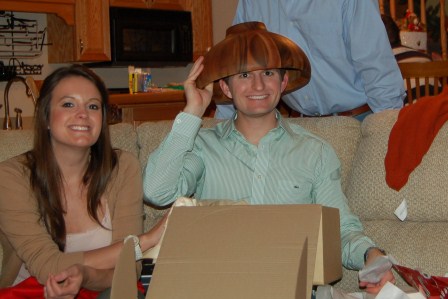 Robby's bowl...or hat?!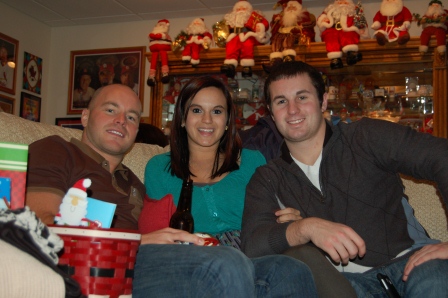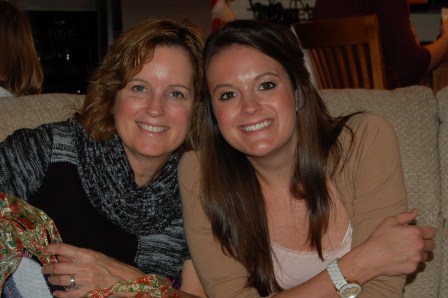 Stu, Emily, Zach...Carole and Courtney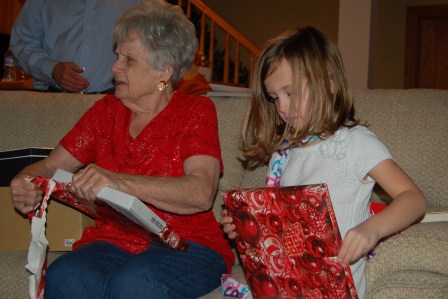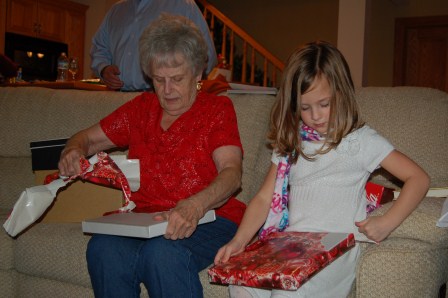 Ella helping Teppie open presents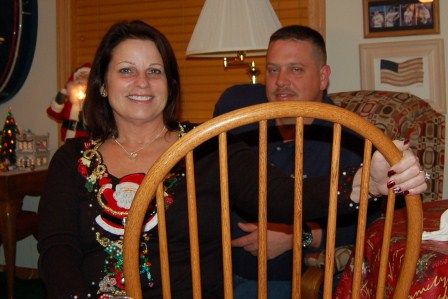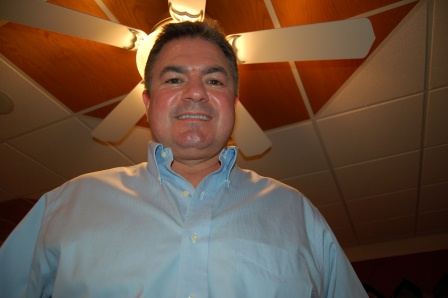 Judy and Mark...Greg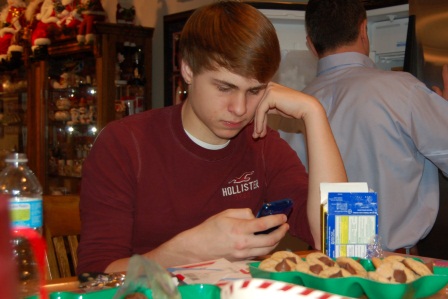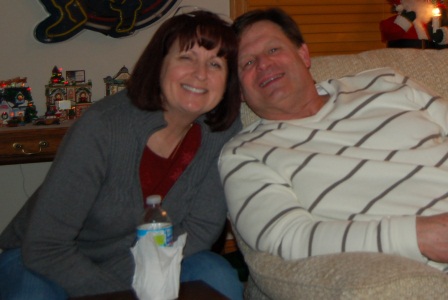 Austin...Grandma and Papa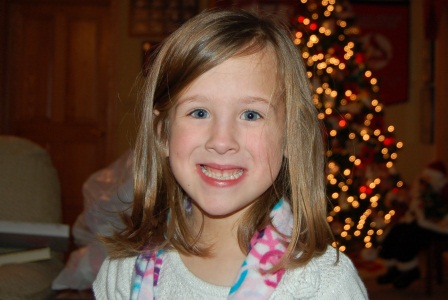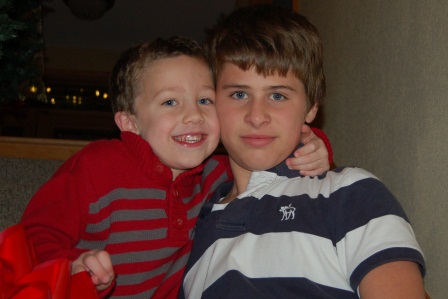 Ella...Luca and Sam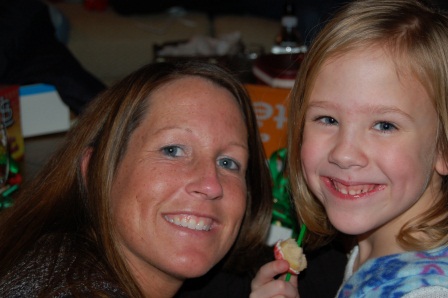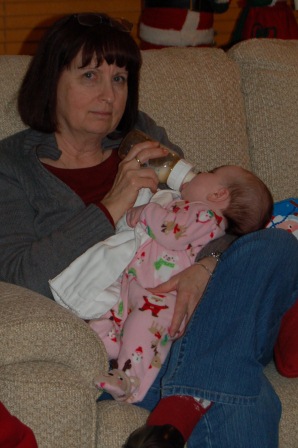 Mommy and Perry...Grandma and Carly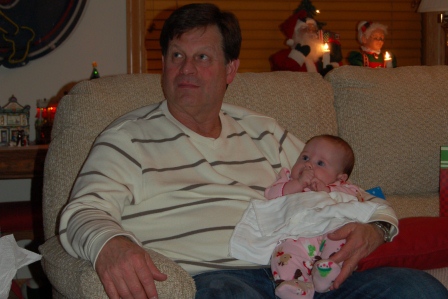 Papa and Carly watching TV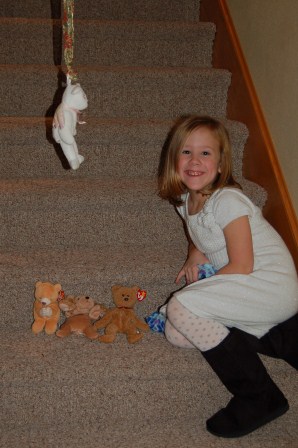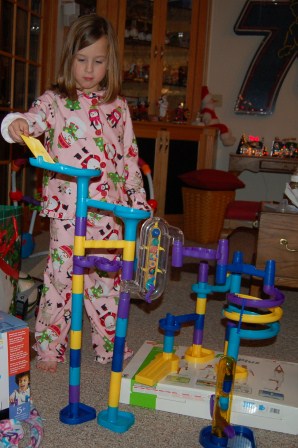 Perry created a nativity set with beanie babies...Ella playing with Luca's marble set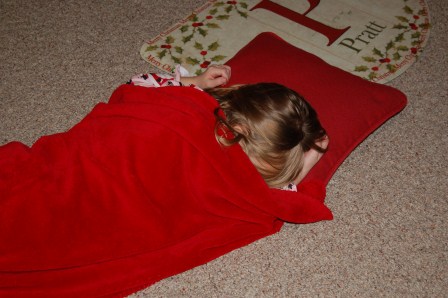 Perry taking a nap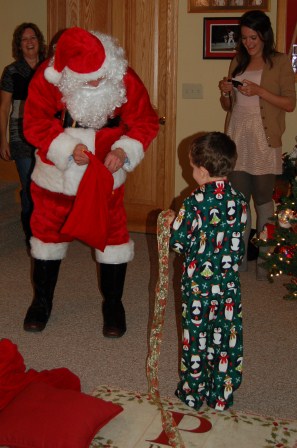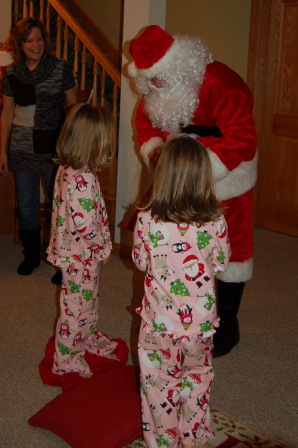 OMG, Santa came to visit!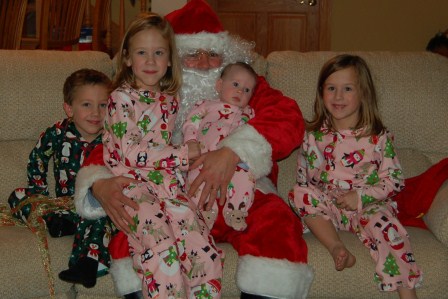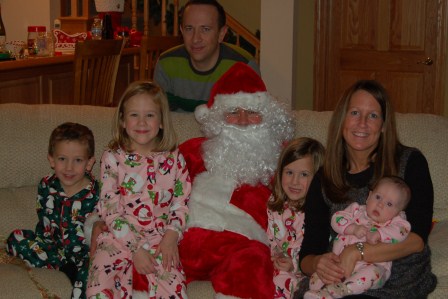 Santa!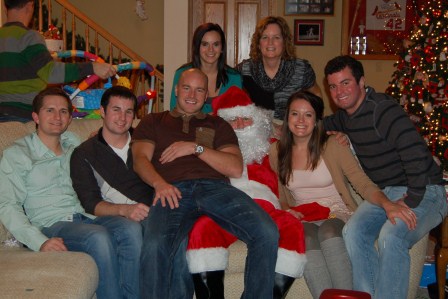 The Tobin family with Santa...where's Greg?!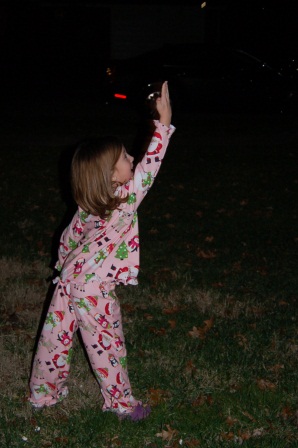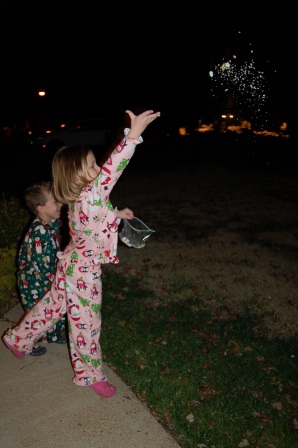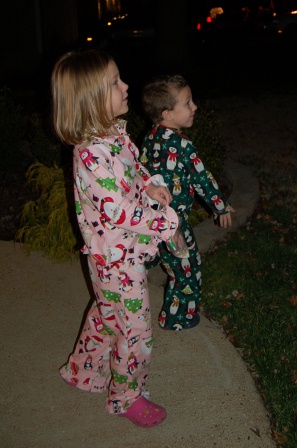 Sprinkling the reindeer food on the yard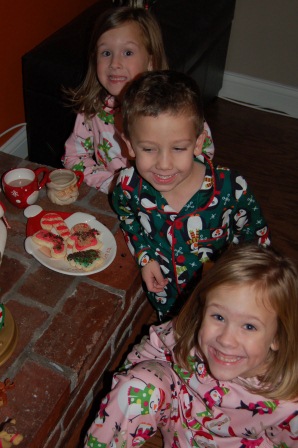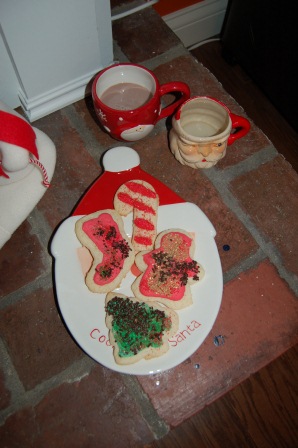 Cookies and chocolate milk for Santa...water for the reindeer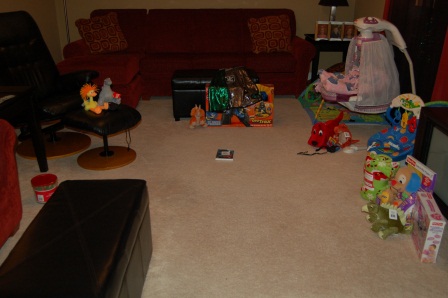 Santa was here!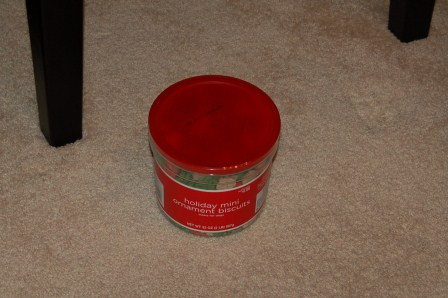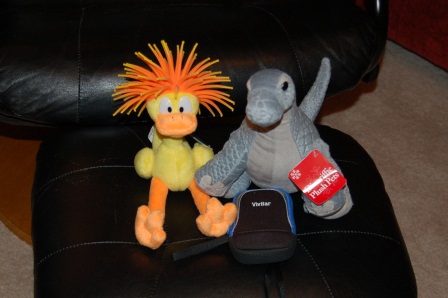 Riesy and Perry's loot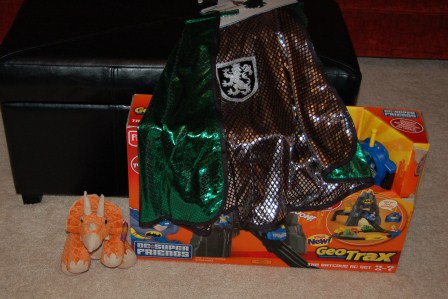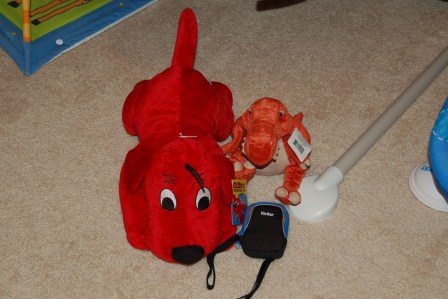 Luca and Ella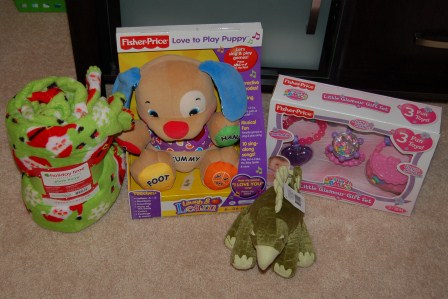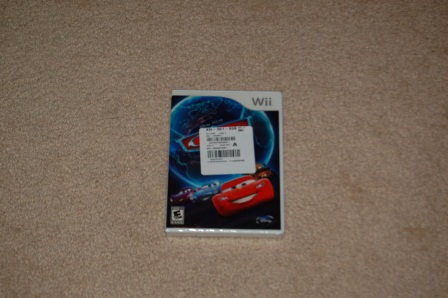 Carly...Wii game for everyone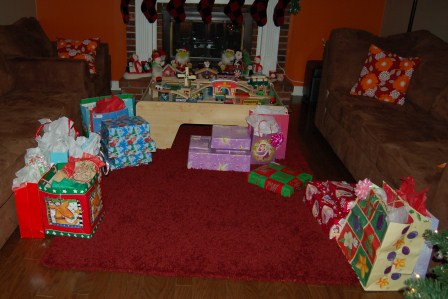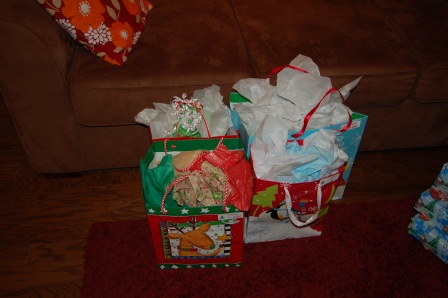 Presents from Mommy and Daddy and siblings...Carly's loot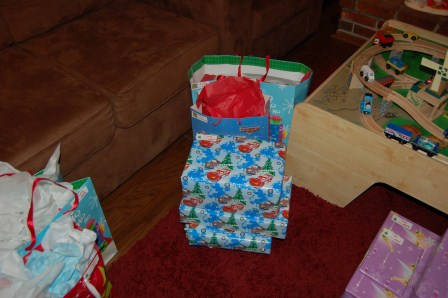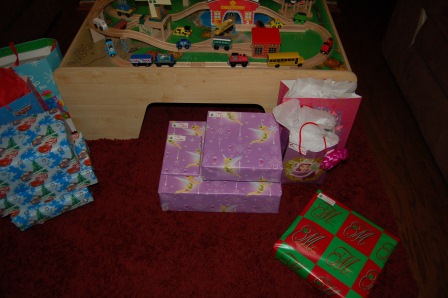 Luca and Ella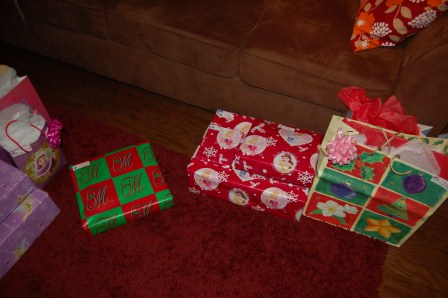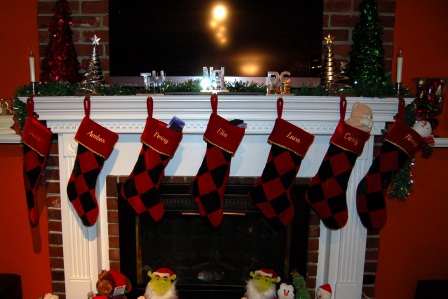 Perry and stockings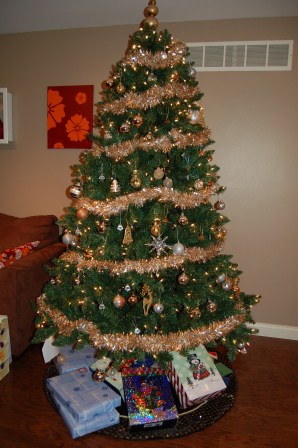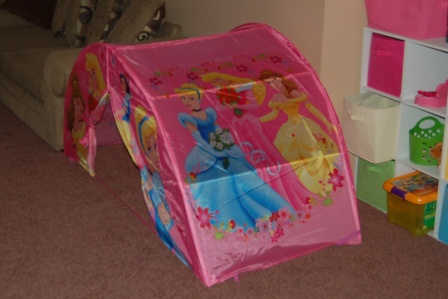 Mommy and Daddy's presents under the tree...a tent that Santa set up for us
(we already had it but the kids forgot about it...so thank you to whoever gave this to us awhile ago!)
December 25
MERRY CHRISTMAS!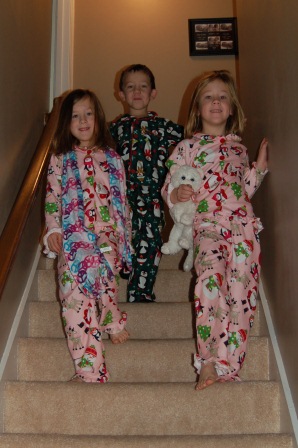 Here they come!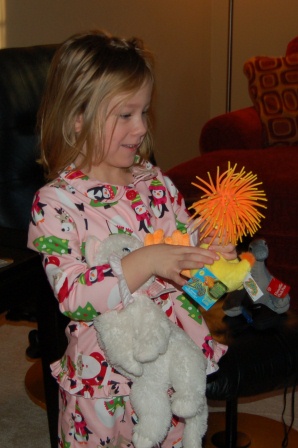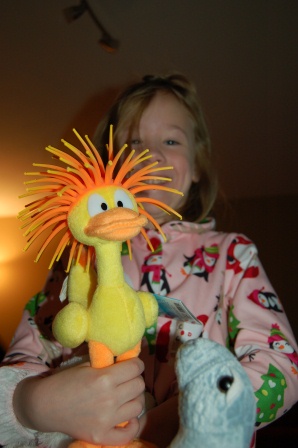 Perry is so happy Santa brought her duck!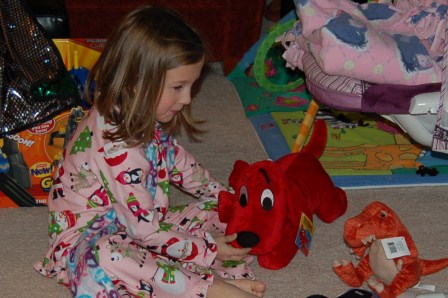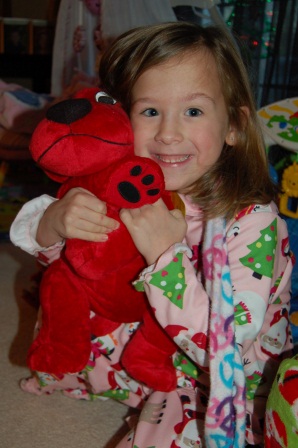 And Ella is happy to see Clifford!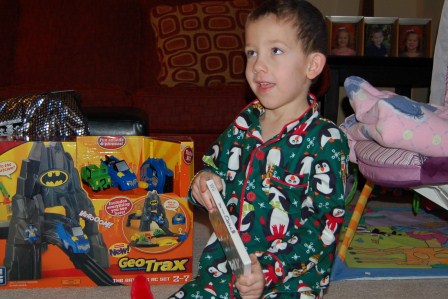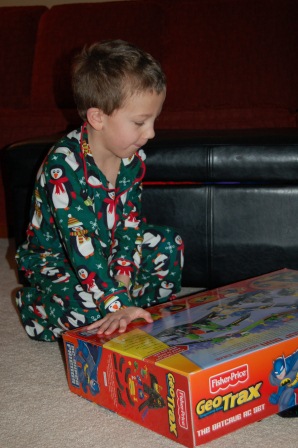 Luca is happy about the Cars 2 Wii game and his Batman GeoTrax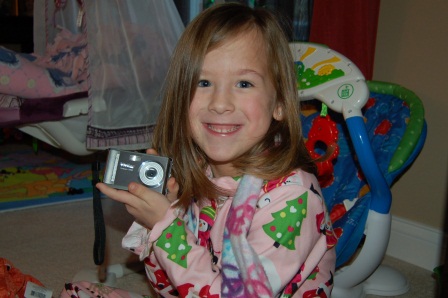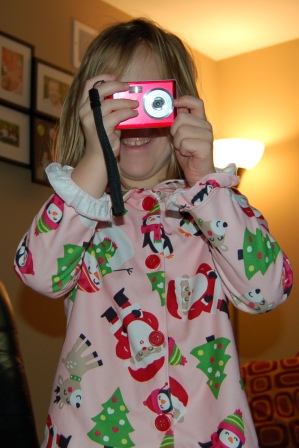 Both girls wanted cameras too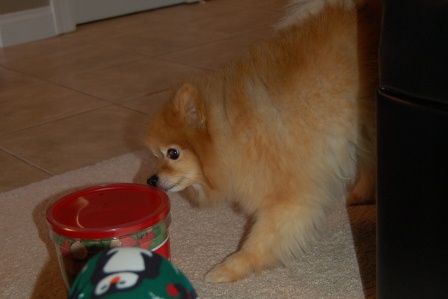 Riesy is stoked about his treats!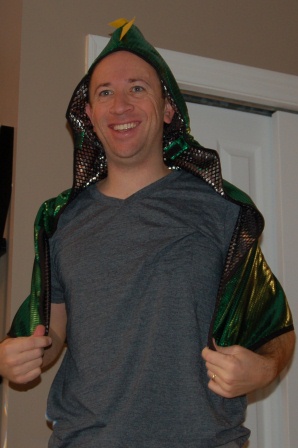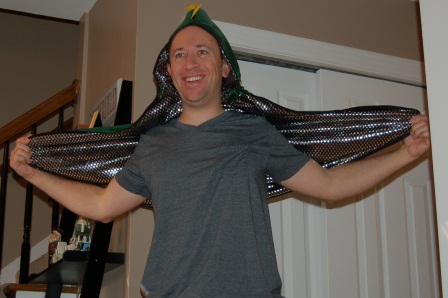 Daddy is excited about Luca's dragon/knight dress up outfit!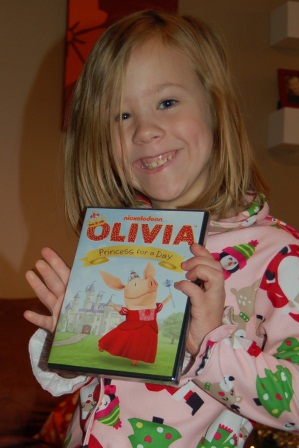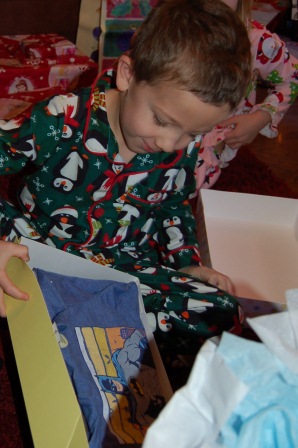 Opening presents from Mommy and Daddy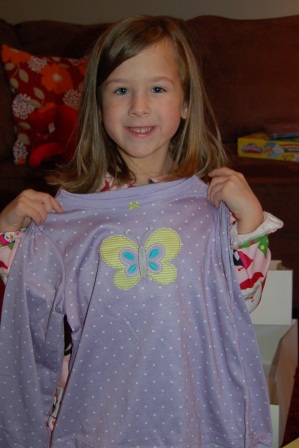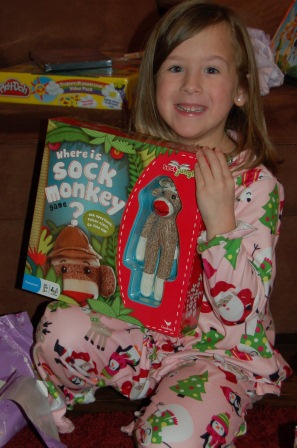 Jammies and a Sock Monkey game for Ella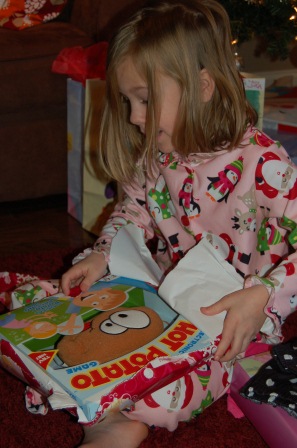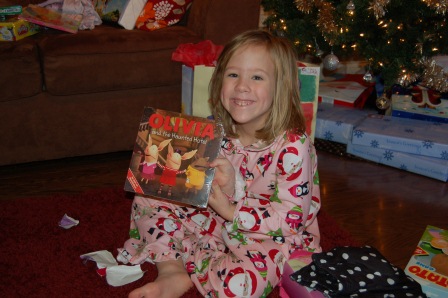 Hot Potato game and Olivia books for Perry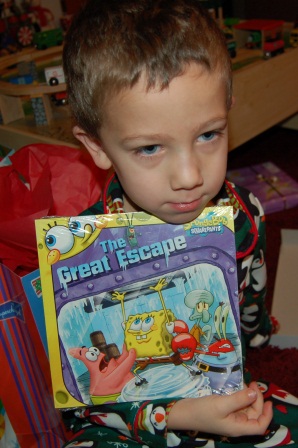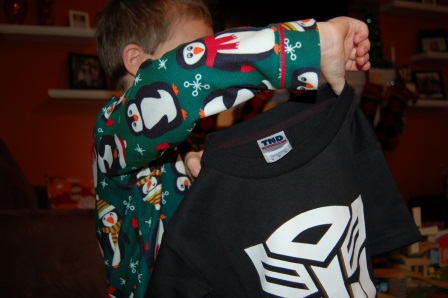 Spongebob books and a Transformer shirt for Luca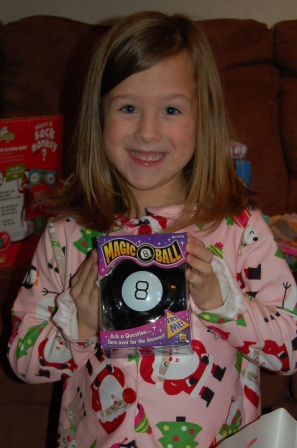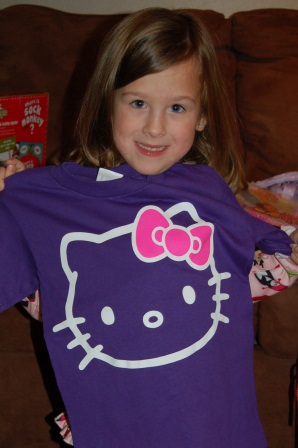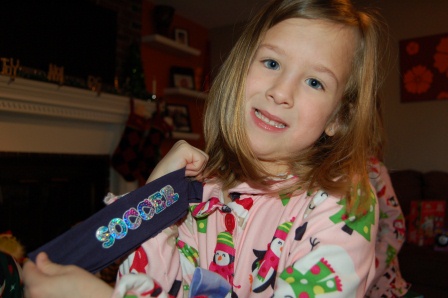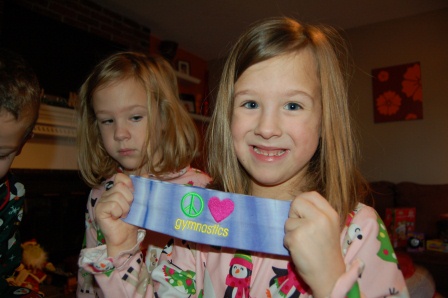 Ella is more willing to pose with her gifts than anyone else, so I have way more of her...LOL!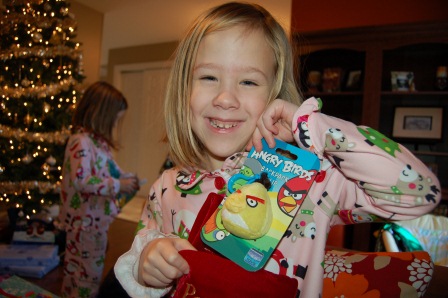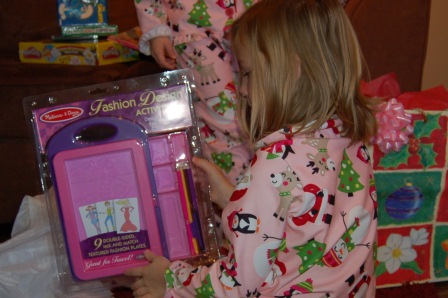 Perry got an Angry Bird keychain for her backpack and a fashion design set (Mommy's favorite gift!)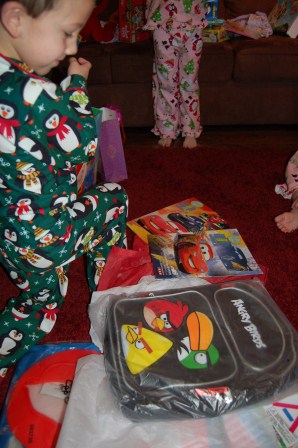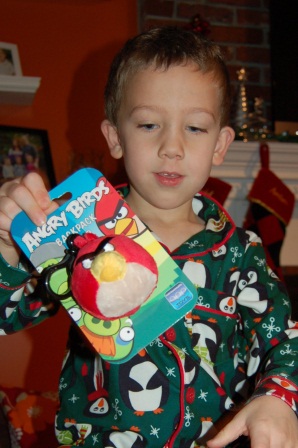 Luca's all set for Kindergarten now...Angry Birds backpack, keychain, and Cars 2 folders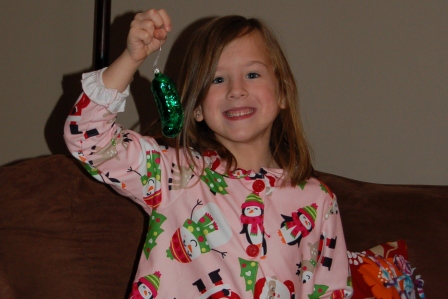 Ella found the pickle!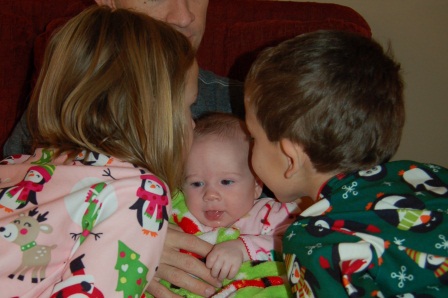 Carly woke up and joined the fun!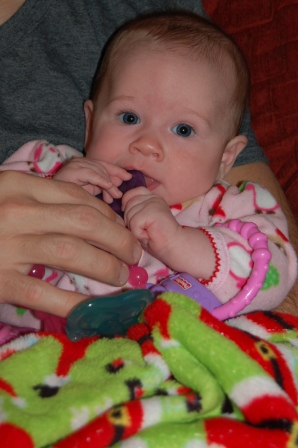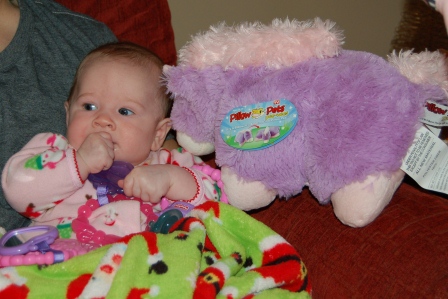 Teething toys, blanket, pillow pet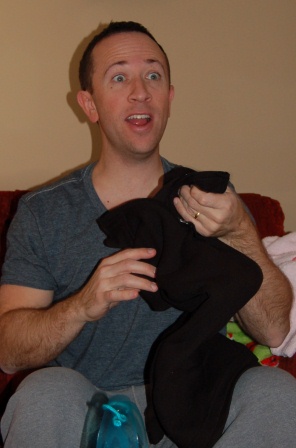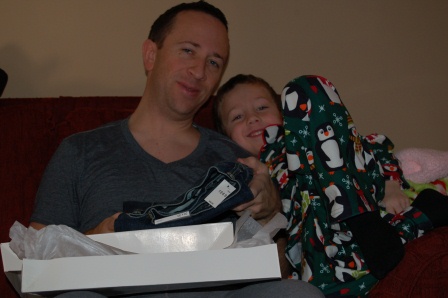 Daddy opening presents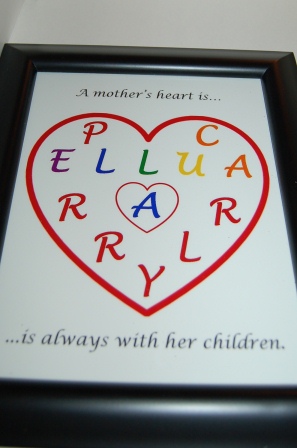 Mommy opening presents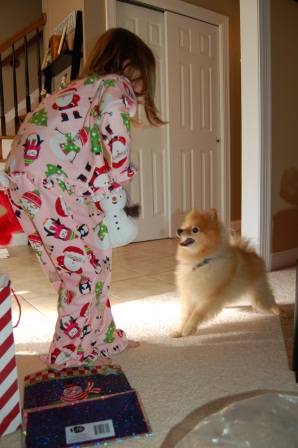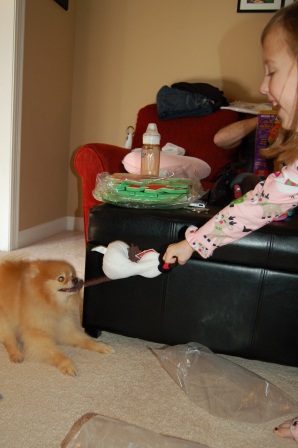 Riesy likes his toy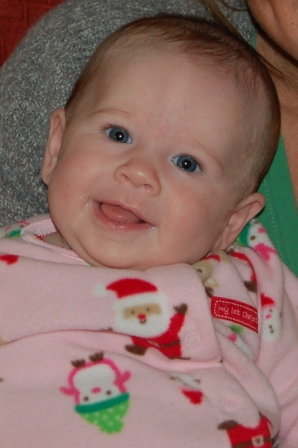 Smiley girl...3 months old on Christmas!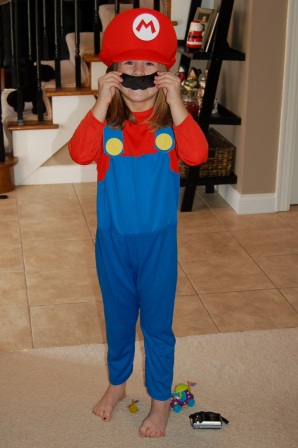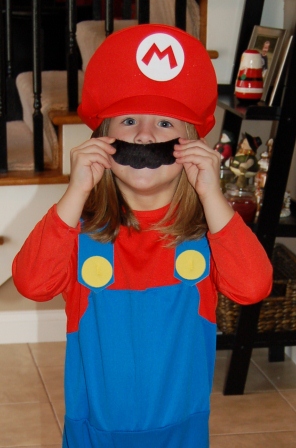 Ella in Luca's Super Mario dress up outfit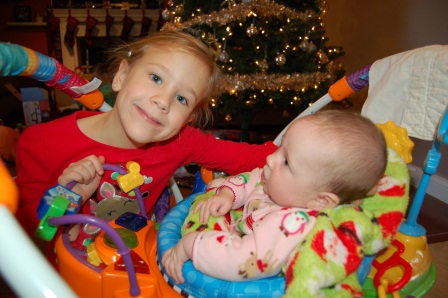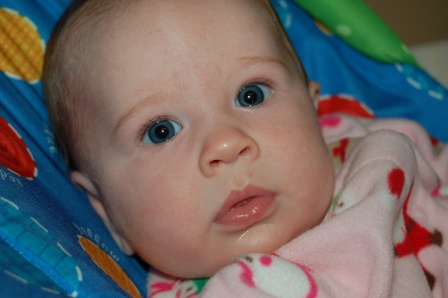 Perry and Carly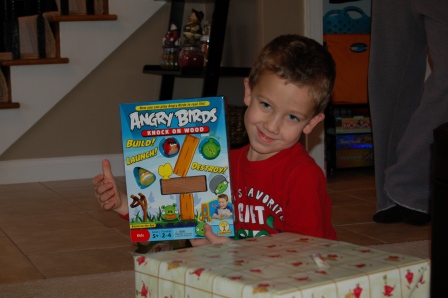 Angry Birds game for Luca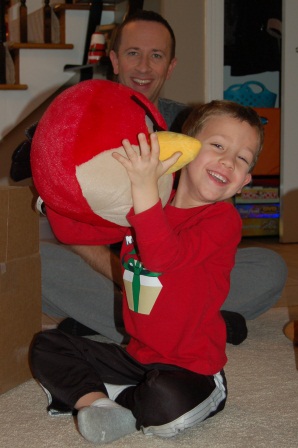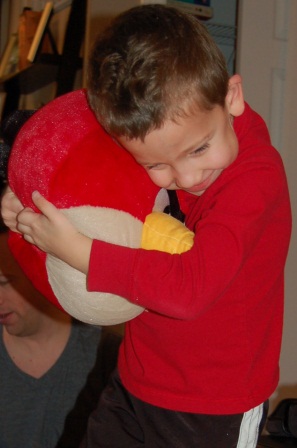 The beloved Angry Bird!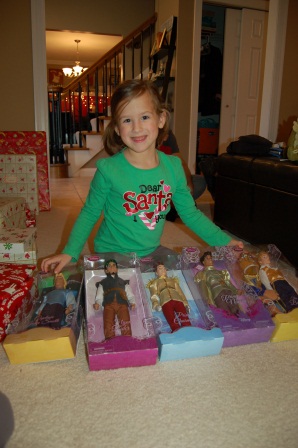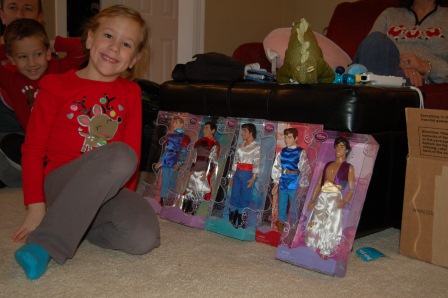 Perry and Ella with their Prince dolls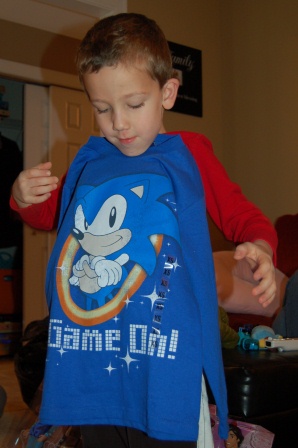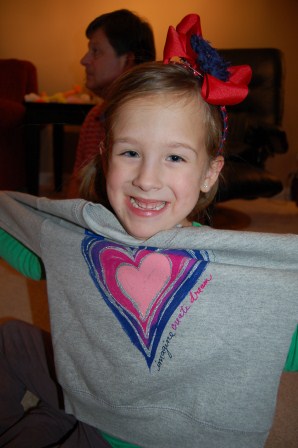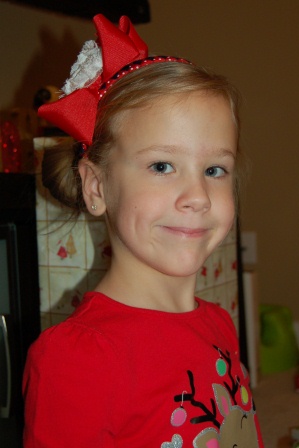 Shirts, sweatshirts, and headbands...Oh My!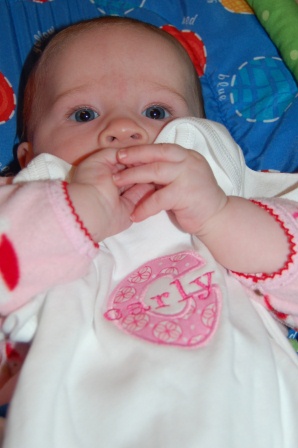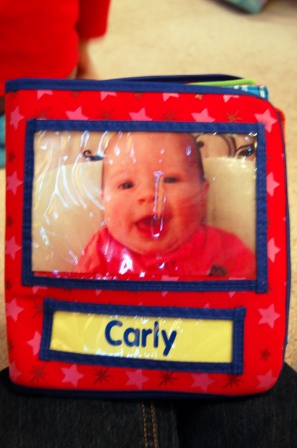 Carly onesie and book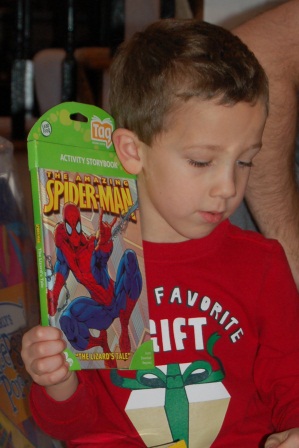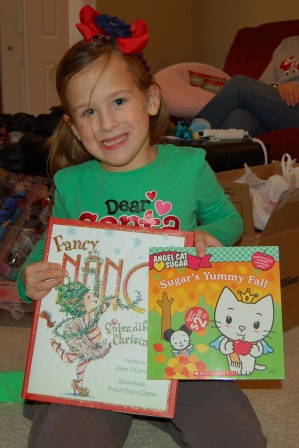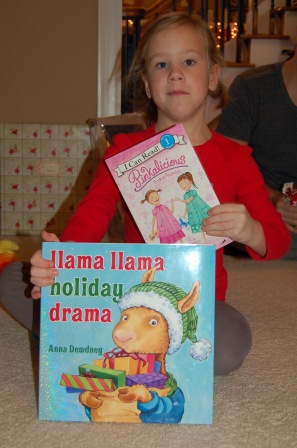 Books!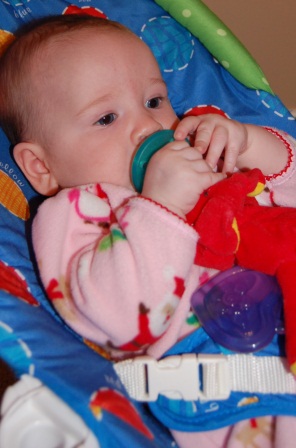 Carly loves her paci
December 29
Christmas with Jamie and Bella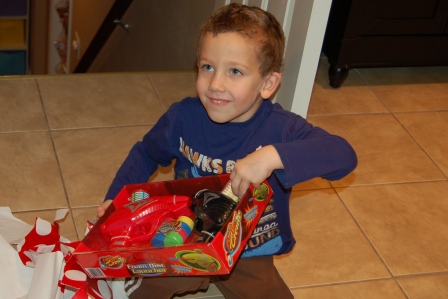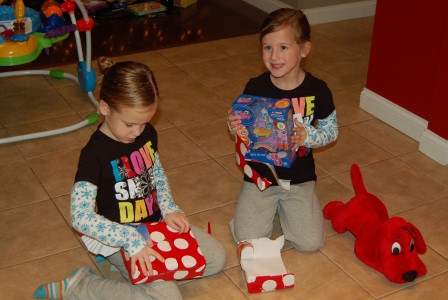 Luca got a gun...the girls got Littlest Pet Shops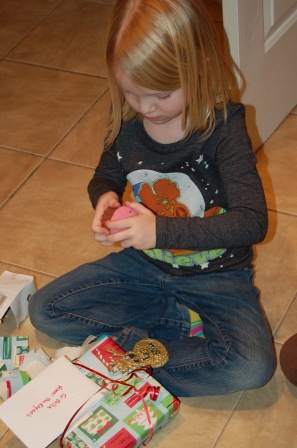 Bella got a cupcake hat and necklace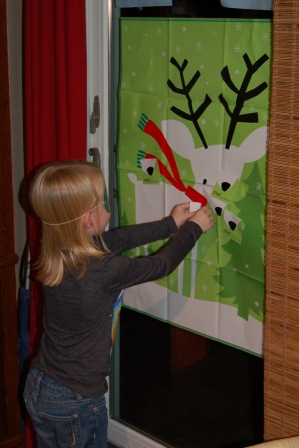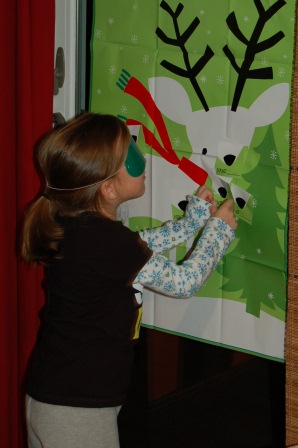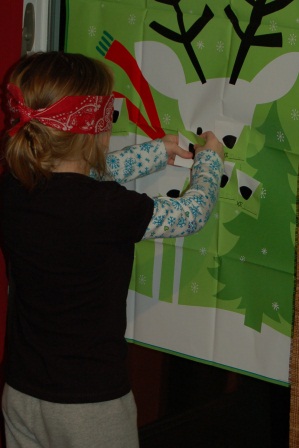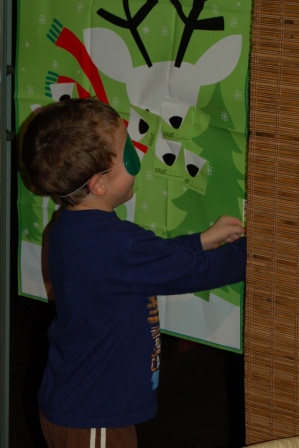 Pin the nose on the reindeer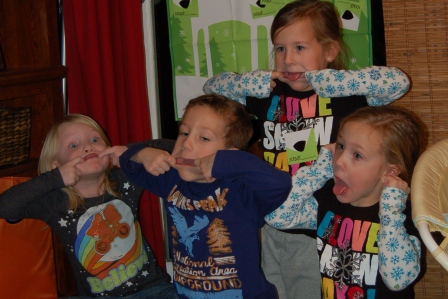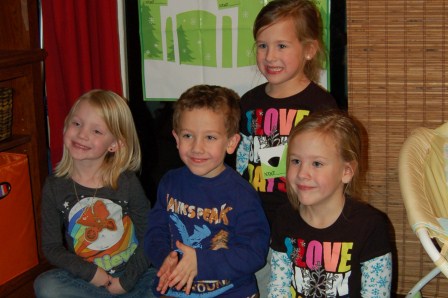 Silly and normal
December 31
Noon Years Eve at the Magic House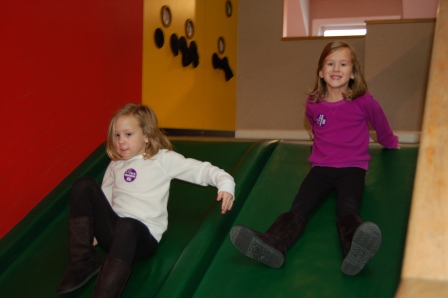 Sliding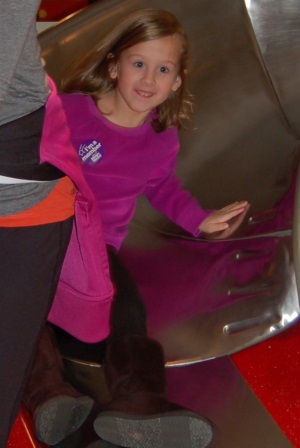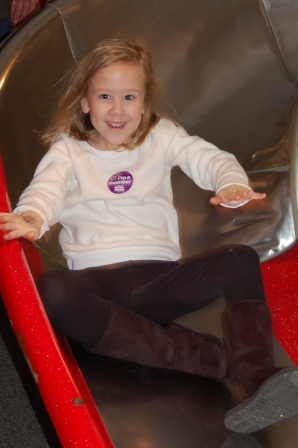 More sliding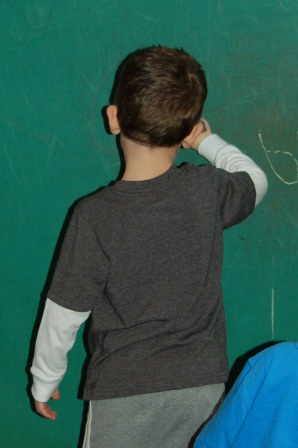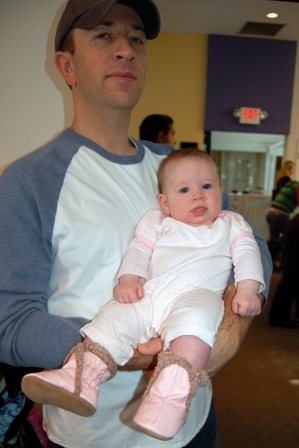 Luca the teacher...Daddy and Carly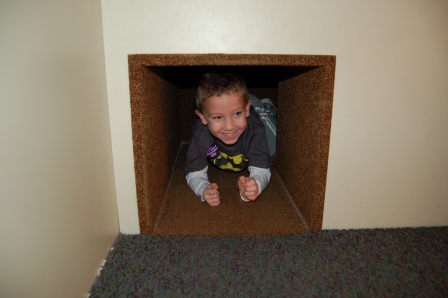 Luca in the tunnel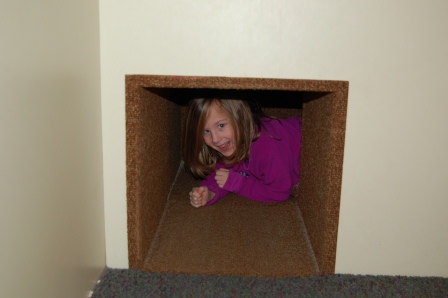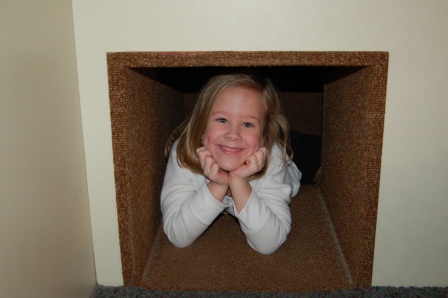 Girls in the tunnel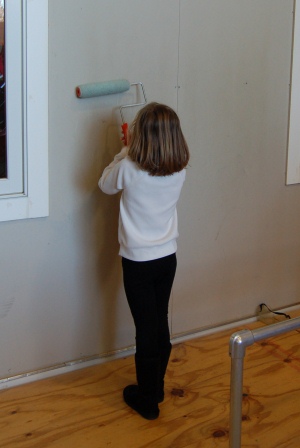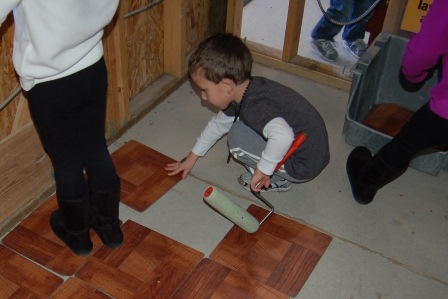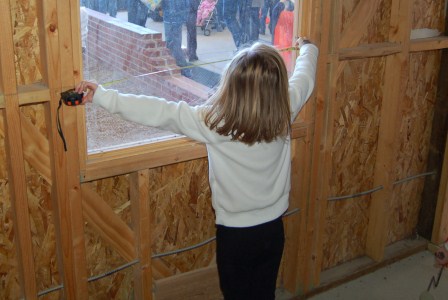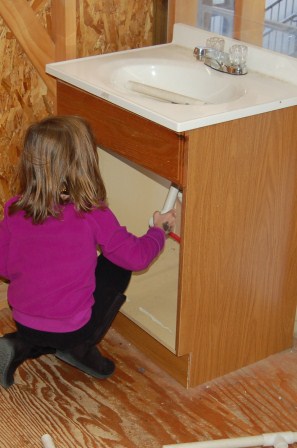 I see some house reno in our future!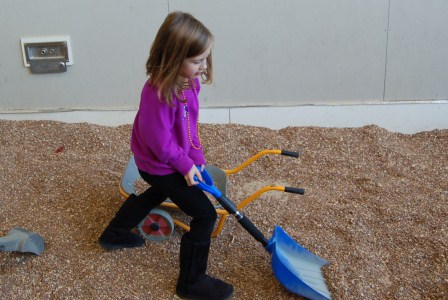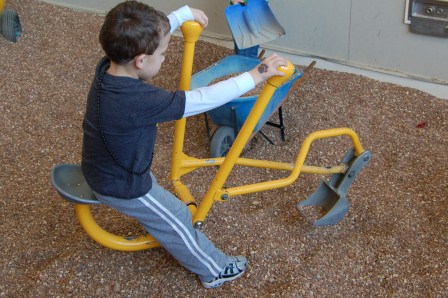 Diggin'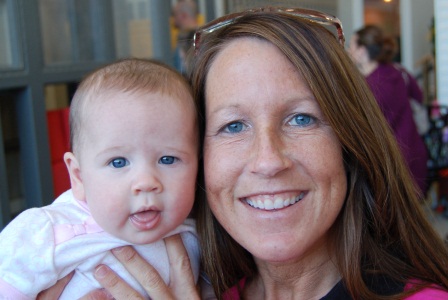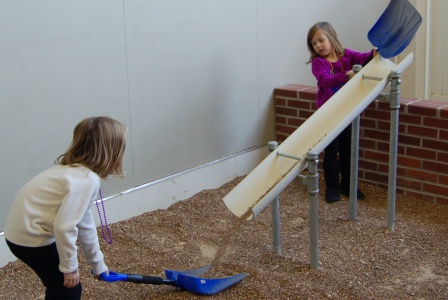 Mommy and Carly...the girls playing with rocks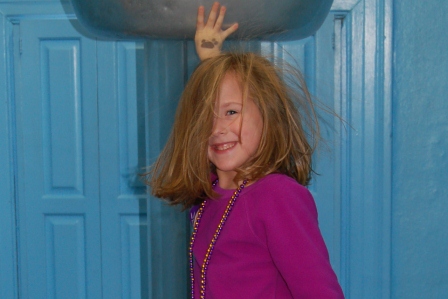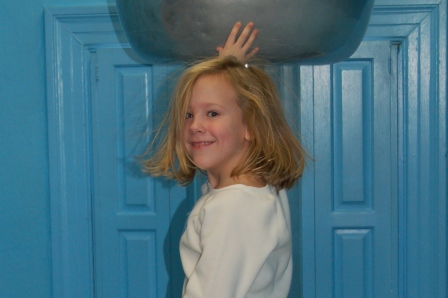 STATIC!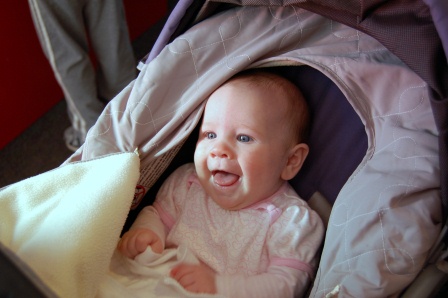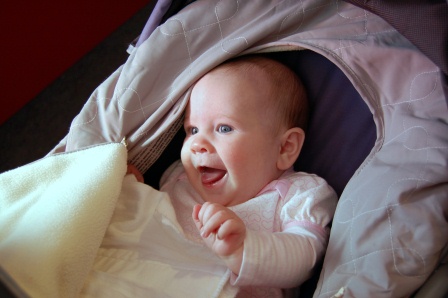 Happiest Baby on Earth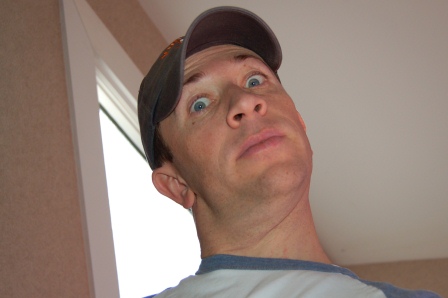 Mommy and Daddy pics by Ella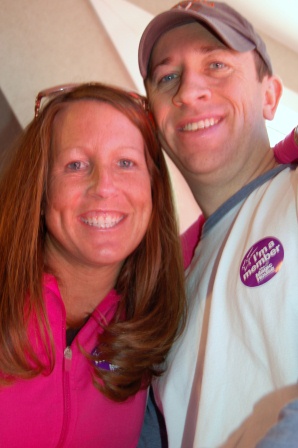 A little blurry...needs to work on her technique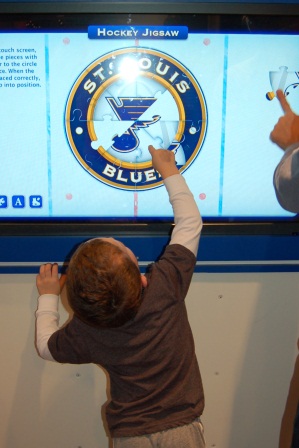 Luca playing the St Louis Blues puzzle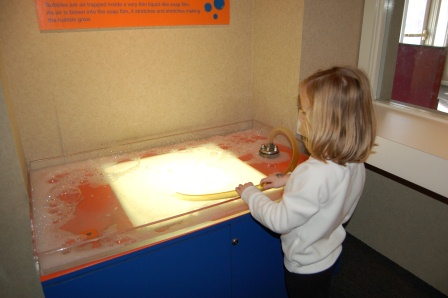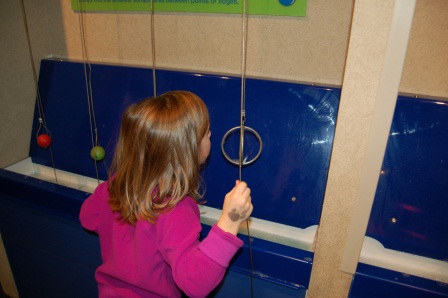 Bubble room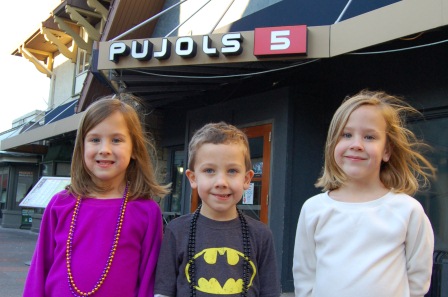 Hit up Westport Casa for lunch and had to get a pic at Pujols 5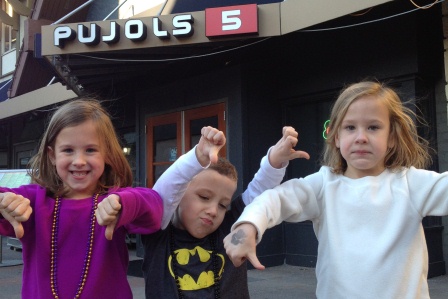 Of course we had to do a pic for Teppie too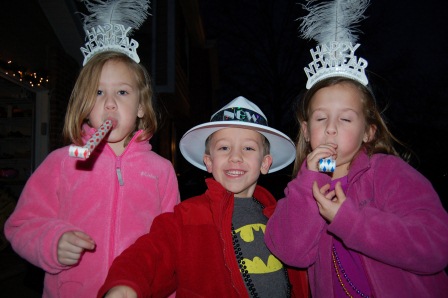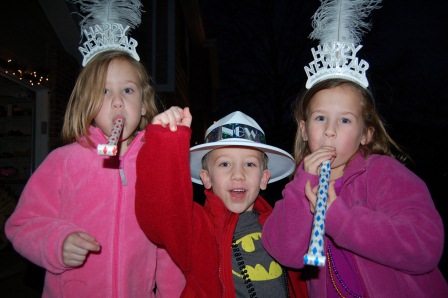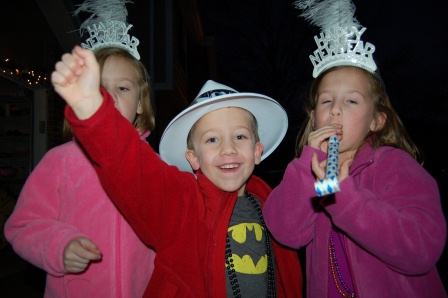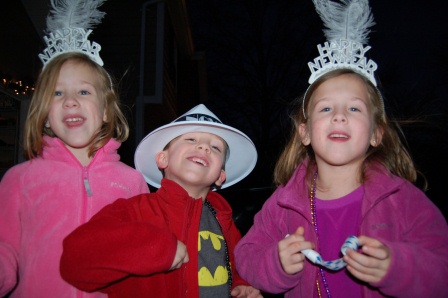 Happy New Year!
I think Luca will need to be watched closely in future years...I see a party boy in the making!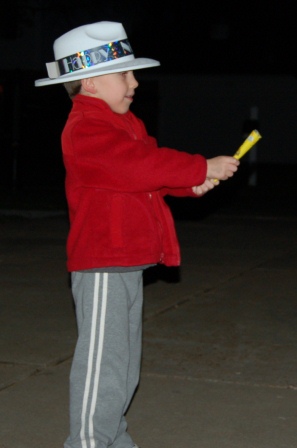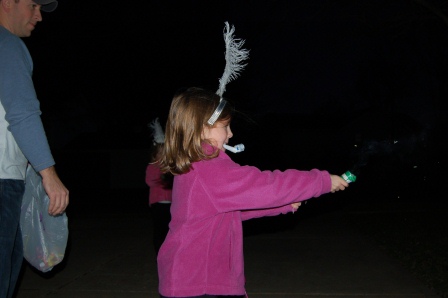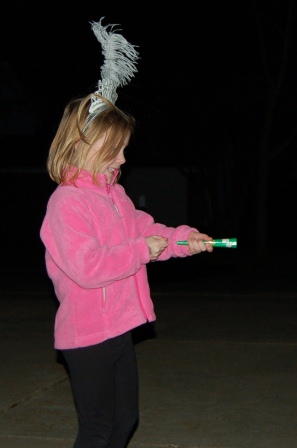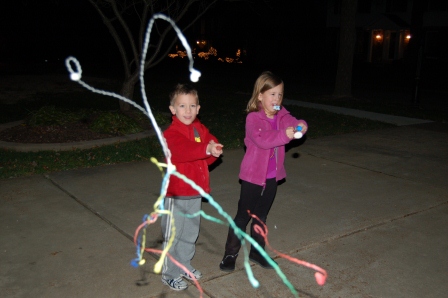 New Years Fun!
Some iPhone Pics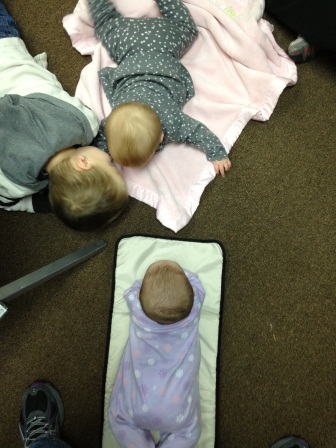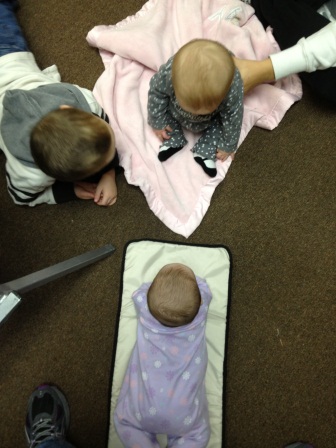 Carly and Alaina hanging out at gymnastics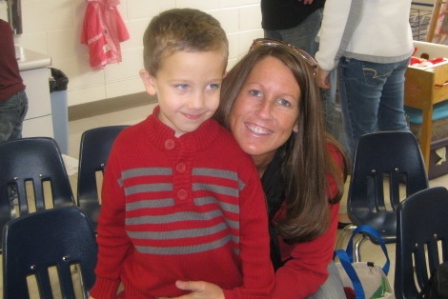 Mommy and Luca at his Christmas play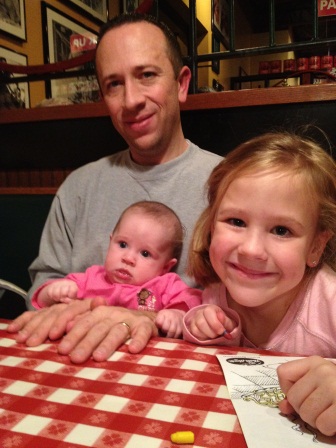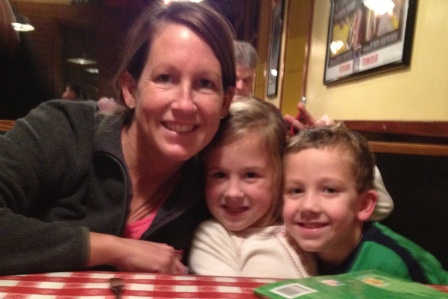 Pasta House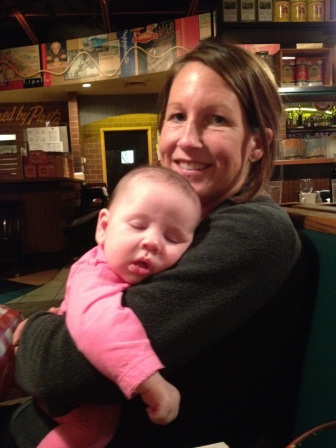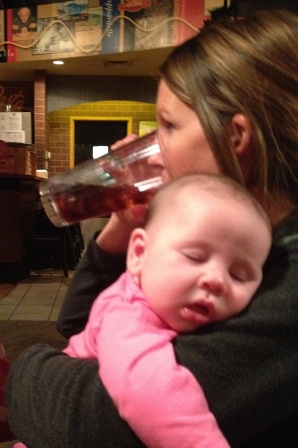 Sleepy girl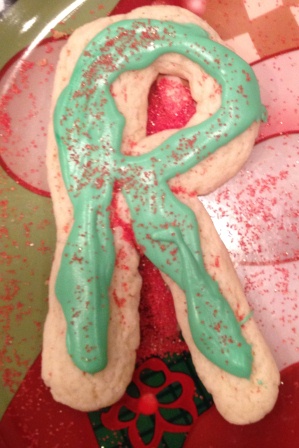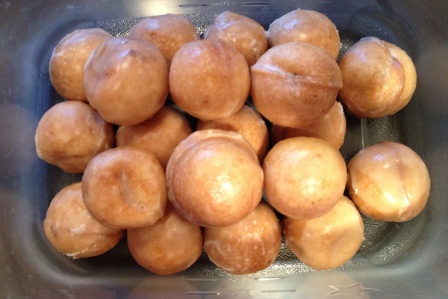 Doing a little gluten free baking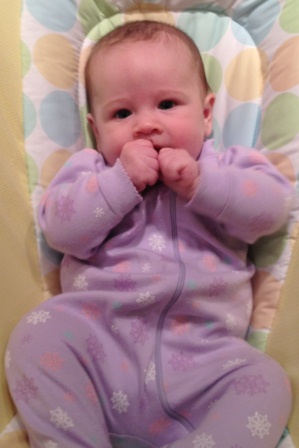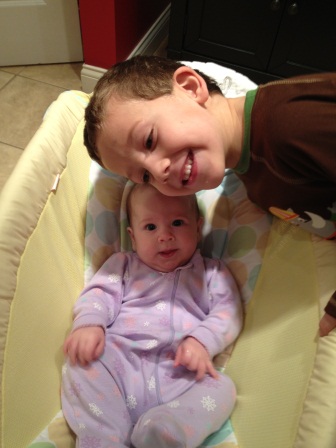 Cute baby...Luca just can't stay away from her!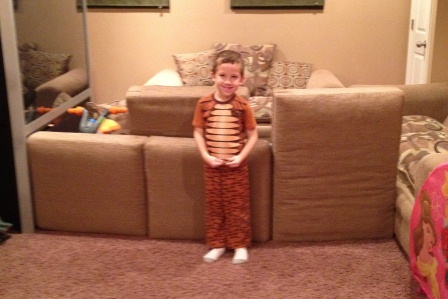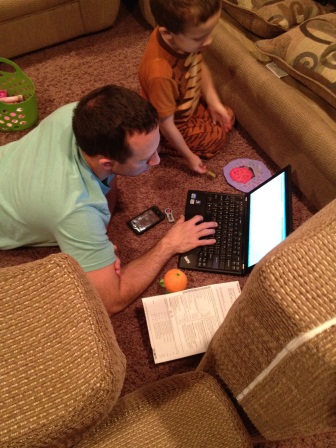 Luca and Daddy built a fort...apparently the fort has wi-fi capabilities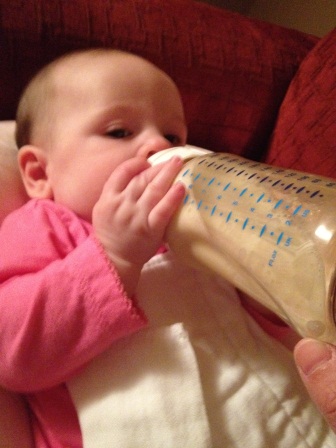 Trying to hold her own bottle
♥ Back to Archives ♥