SOME RANDOM PICS FROM MY PHONE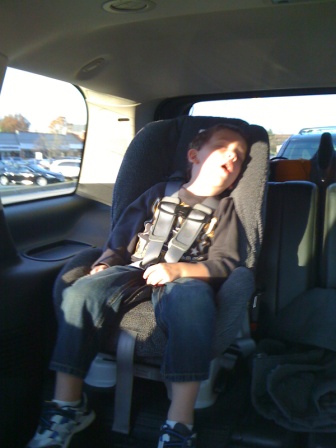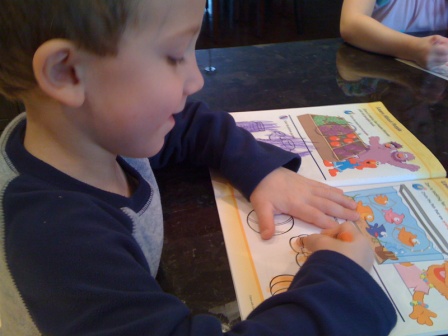 Tired boy...working on his preschool book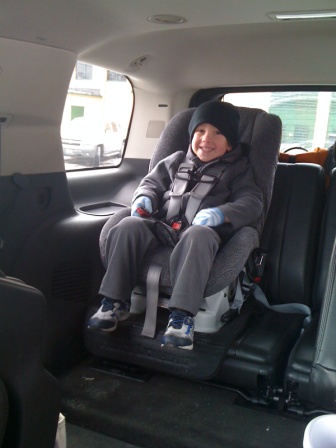 Wearing his "bad guy" hat...riding his bike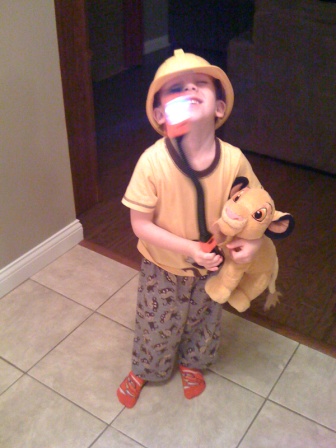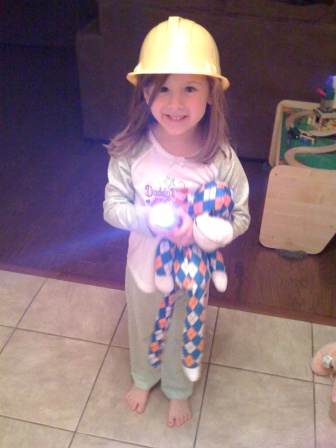 "Tomato" hunters
(Tornado)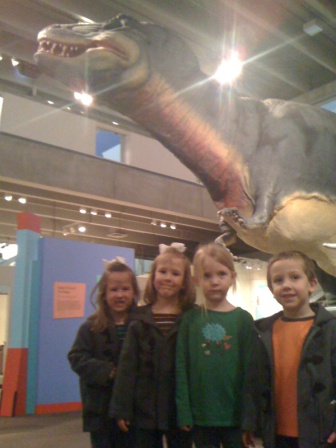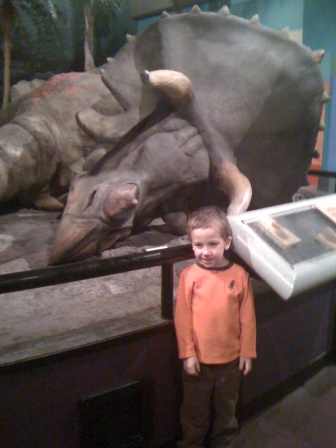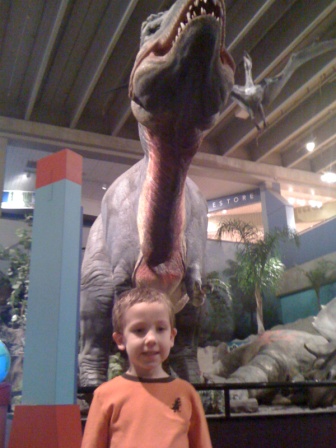 Science Center dinosaurs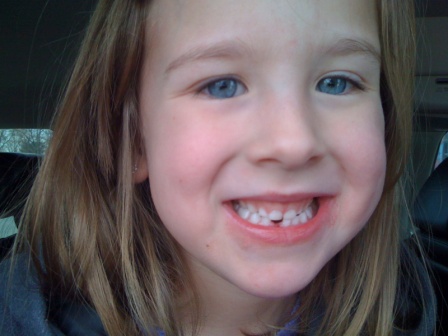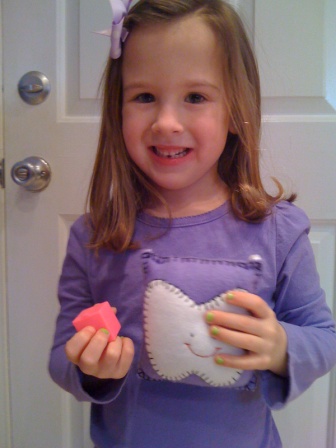 Ella lost her first tooth!!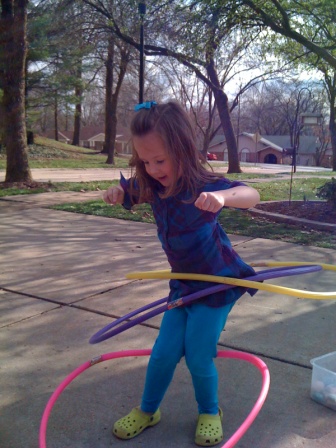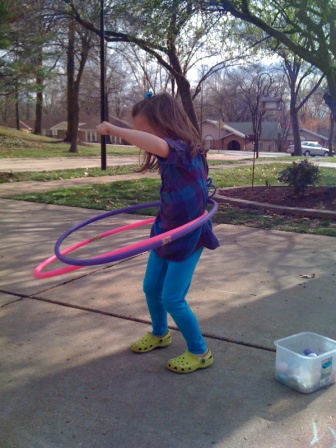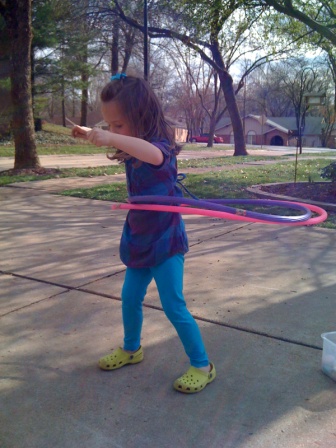 She's a talented hip swiveler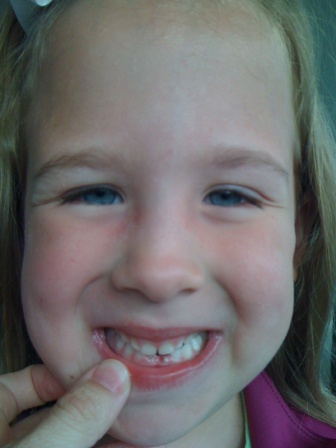 2nd tooth out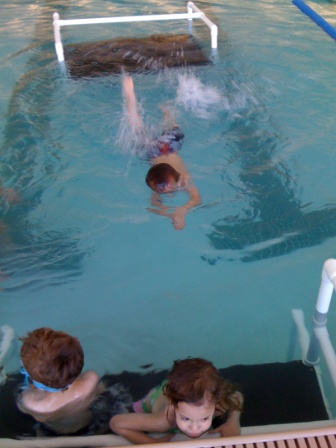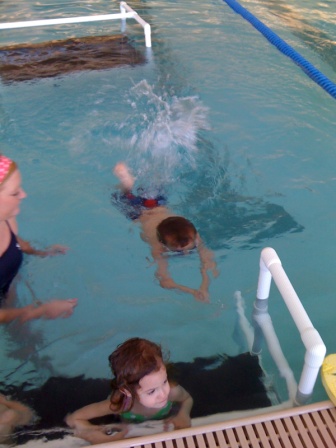 Luca Phelps at swim class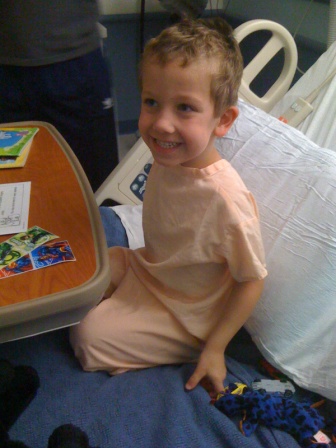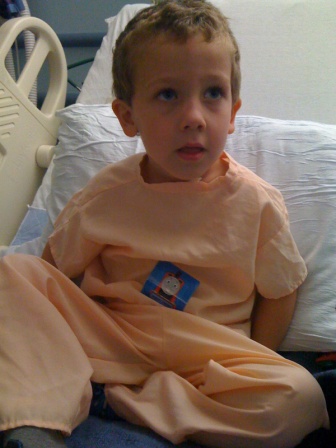 All ready for surgery...NOT!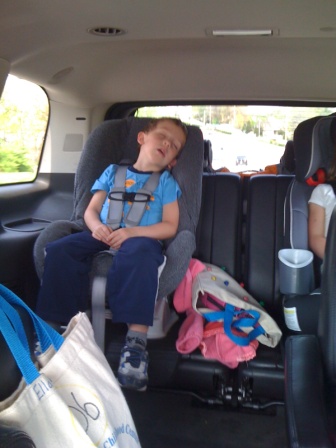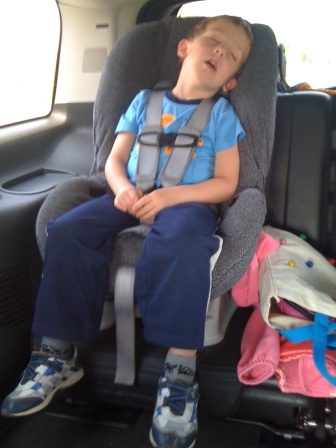 Conked out on the way home from school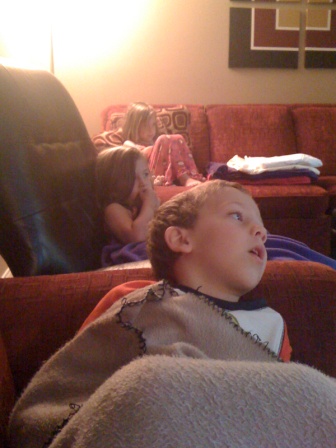 "Rest time"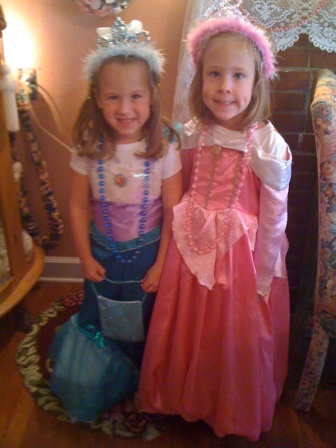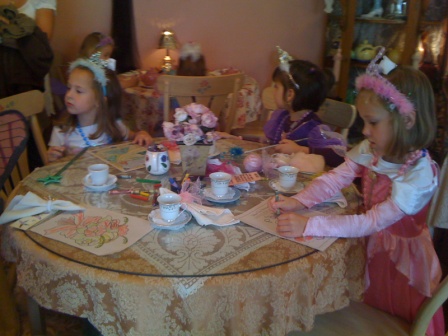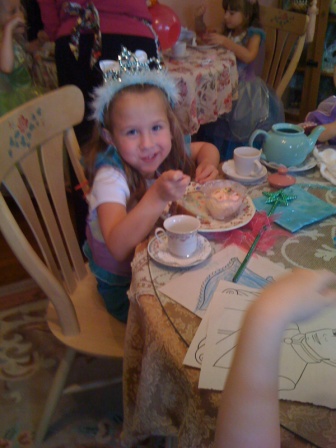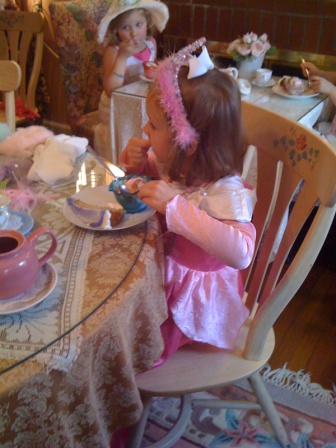 Perry and Ella at their friend's princess tea party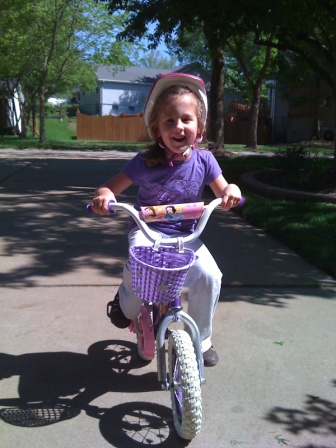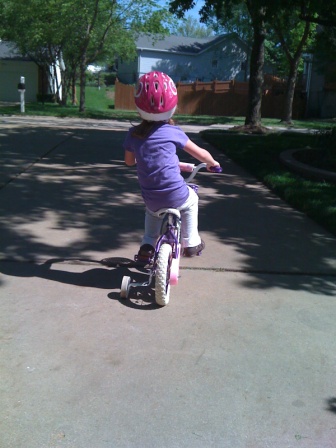 Learning to ride a bike with 1 training wheel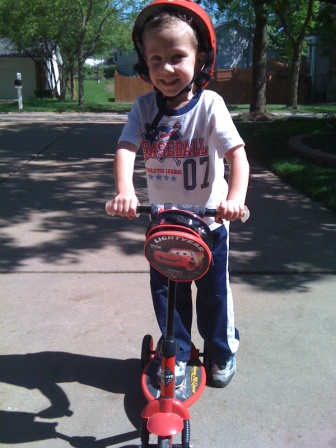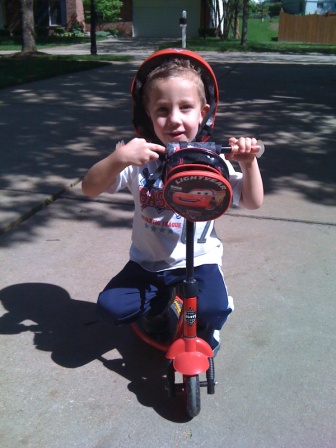 Take my picture too!
May 1
Opening presents a little early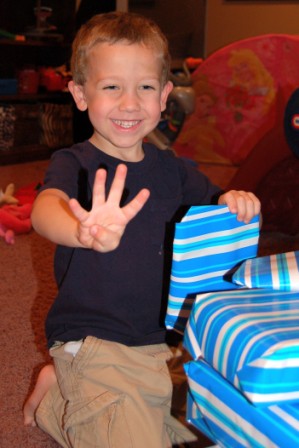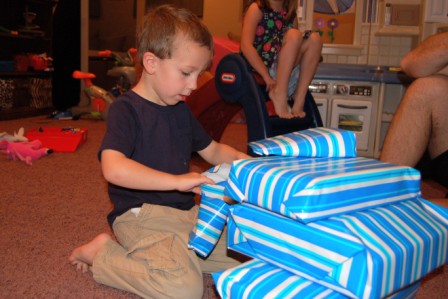 I'm FOUR!!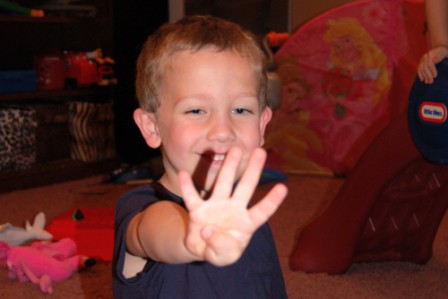 Practicing the four...Oooohhh, Snot Rod!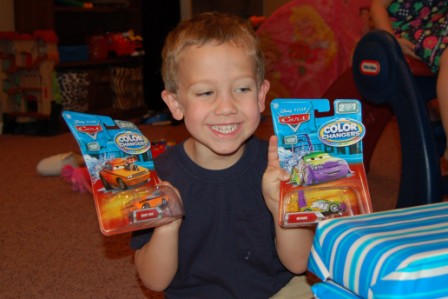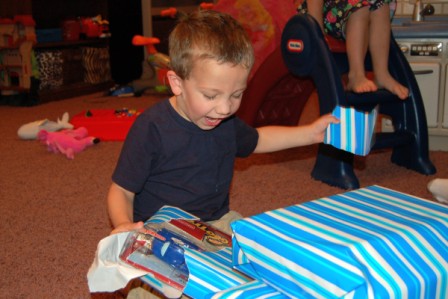 Lovin' his color changer cars...DOC!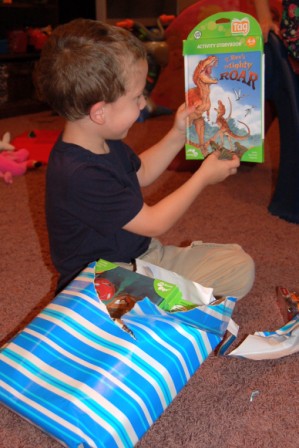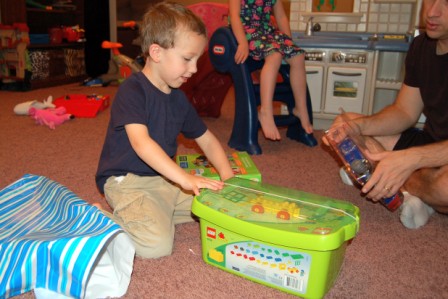 Tag reader books and Legos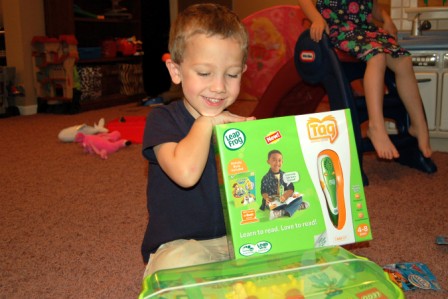 So happy!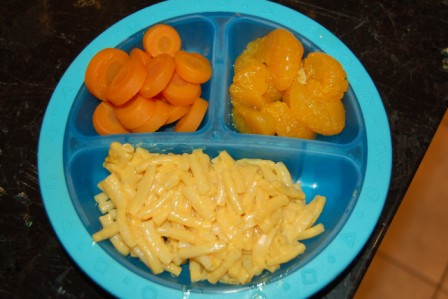 Orange dinner made by Daddy...carrots, oranges, and mac and cheese
May 2
HAPPY 4TH BIRTHDAY BABY BOY!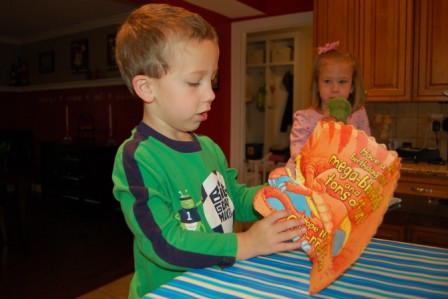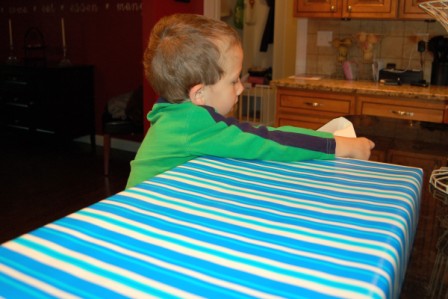 Dinosaur card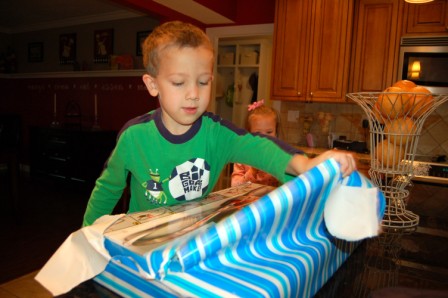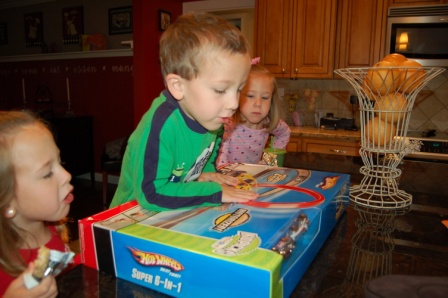 Hot Wheels raceway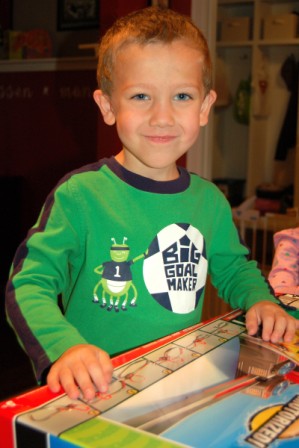 Such a big boy!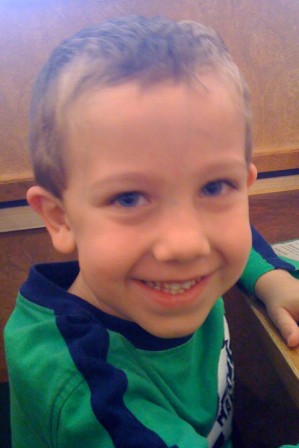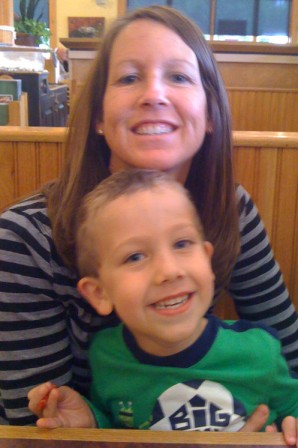 Luca's birthday breakfast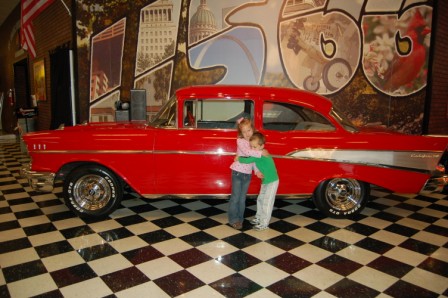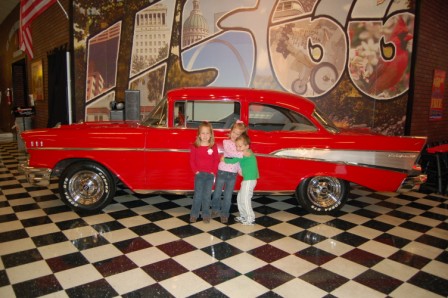 Incredible Pizza with his big sissies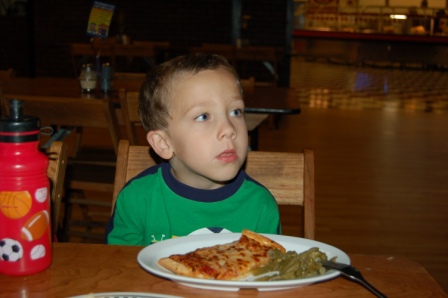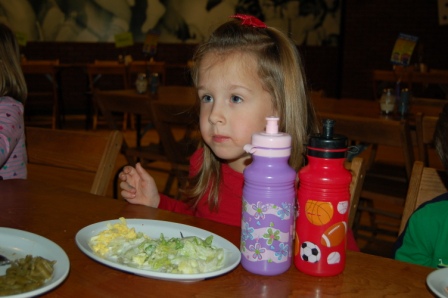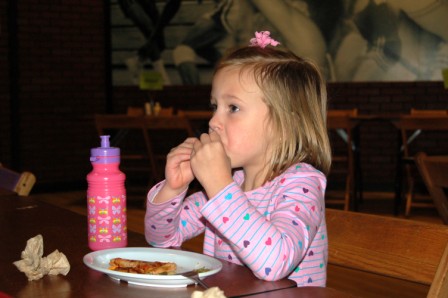 They are all zoned in to the TV!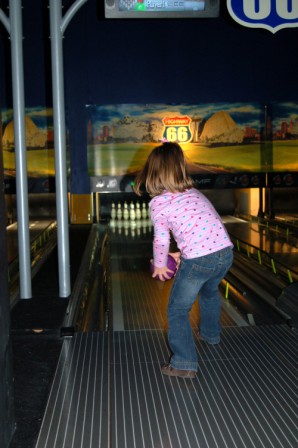 Mini bowling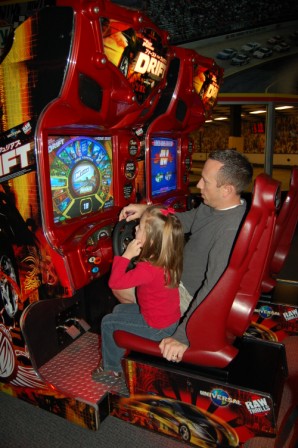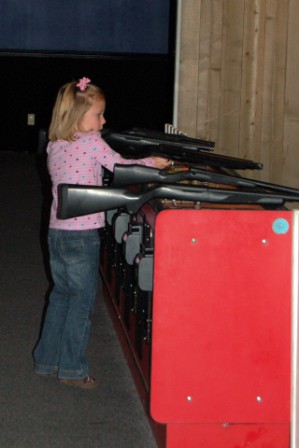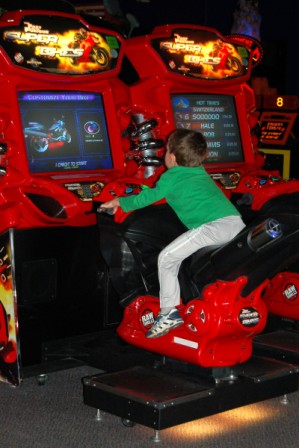 Racecars, guns, and motorcyles!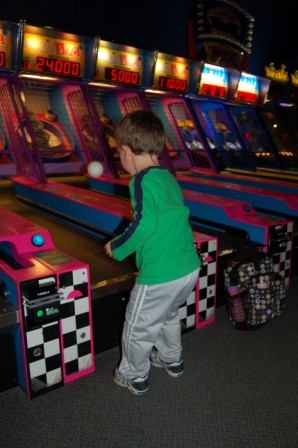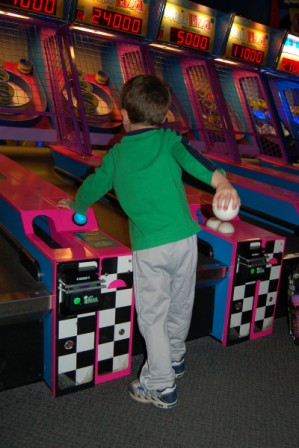 Kama-kazi skeeball boy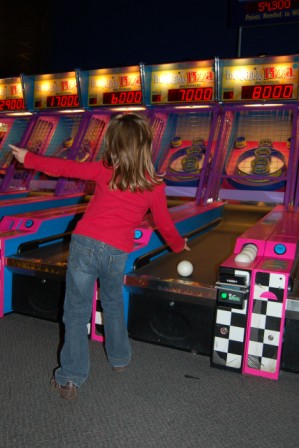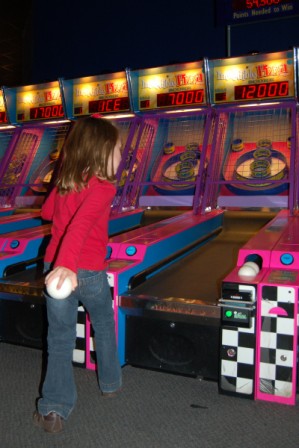 Ella is actually pretty good...check out her score!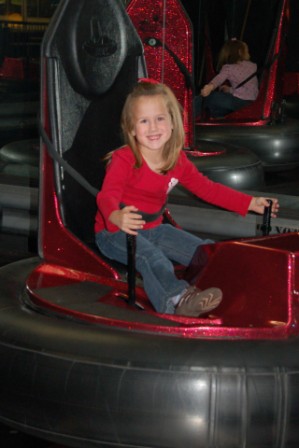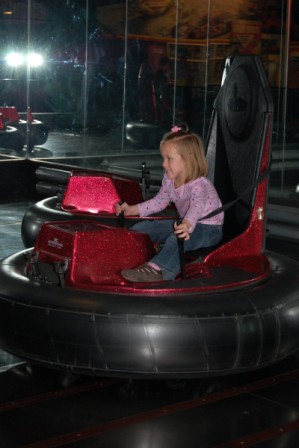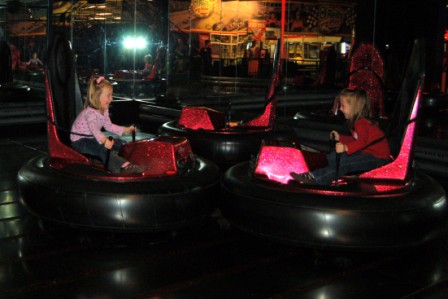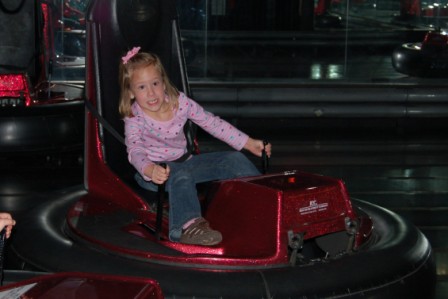 The bumper cars were a BIG hit with the girls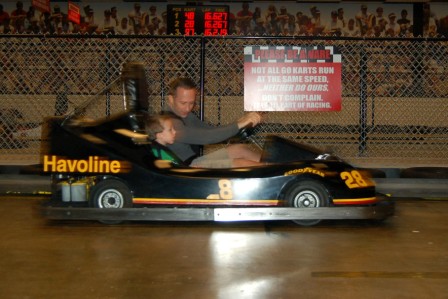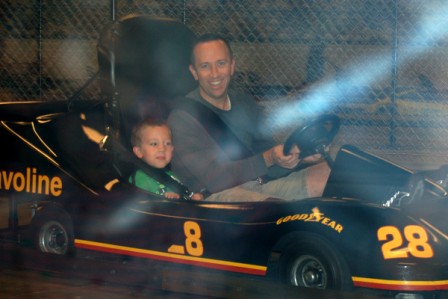 Lukey wasn't tall enough for bumper cars, but he rode the go-cart with Daddy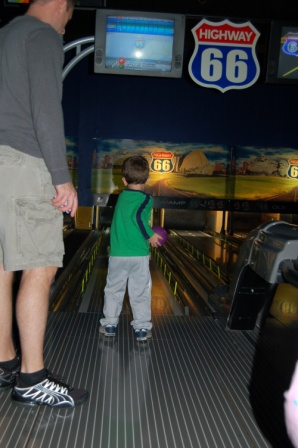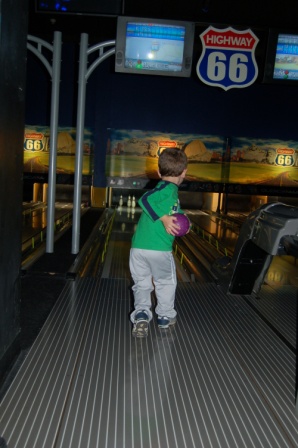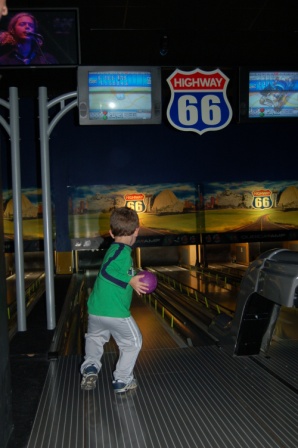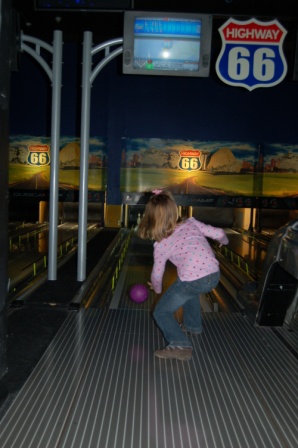 More mini bowling
May 3
Luca's birthday at school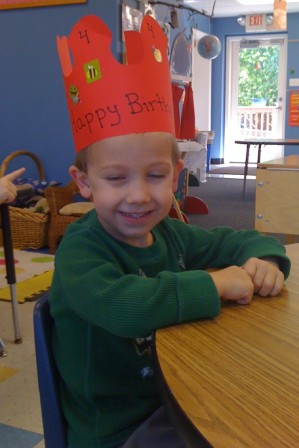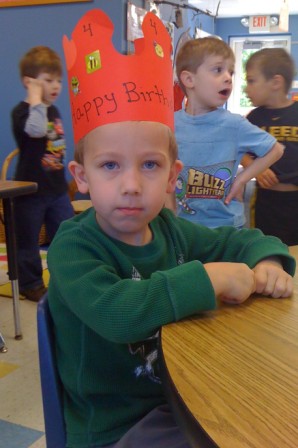 May 4
Mother's Tea with Perry and Ella's class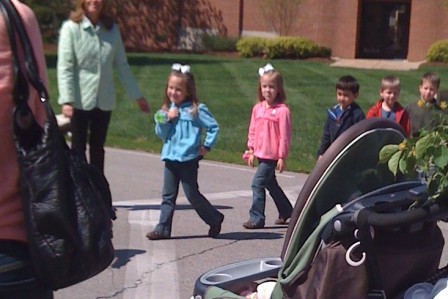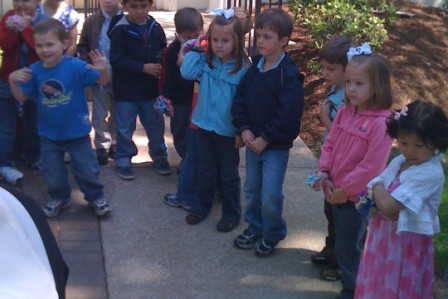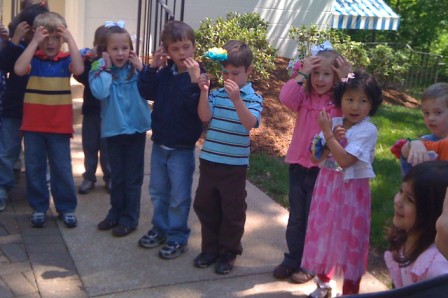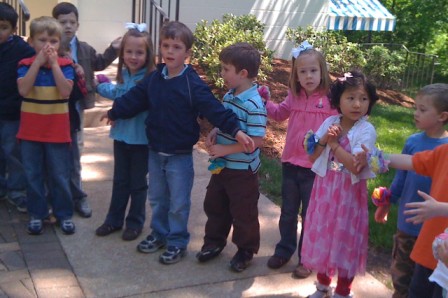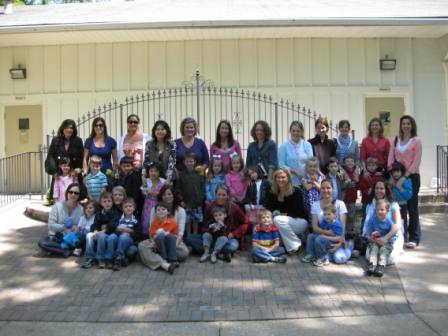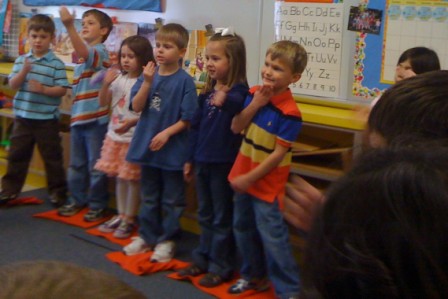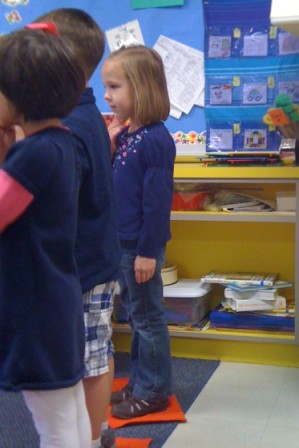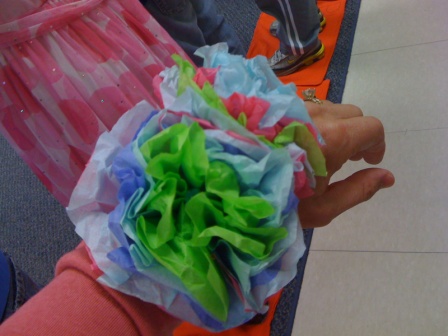 My corsages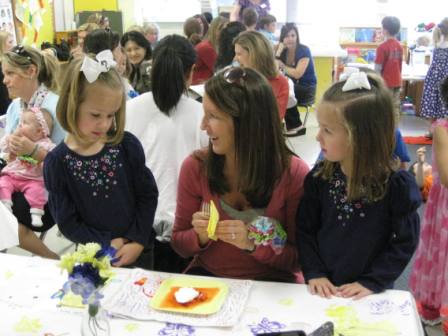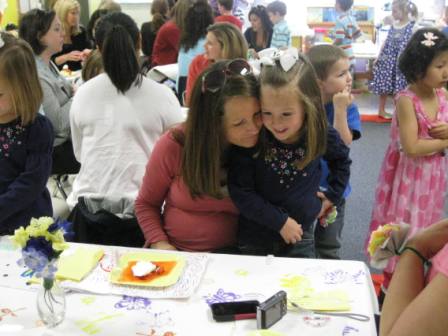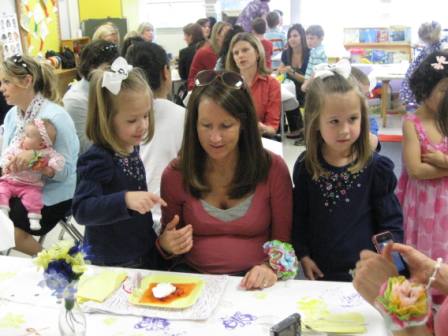 Strawberries and Cool Whip!
May 5
Mother's Tea with Luca's class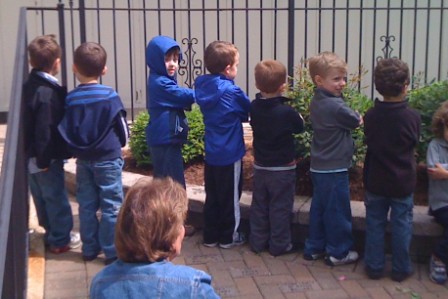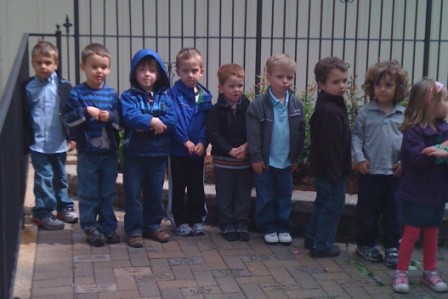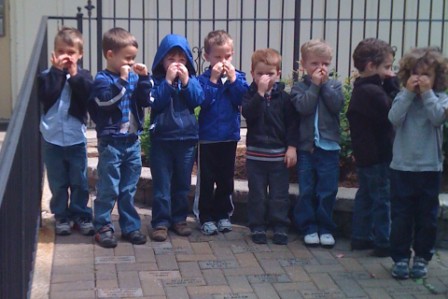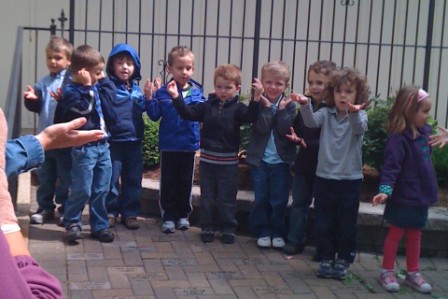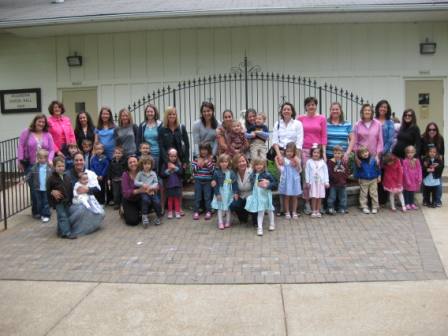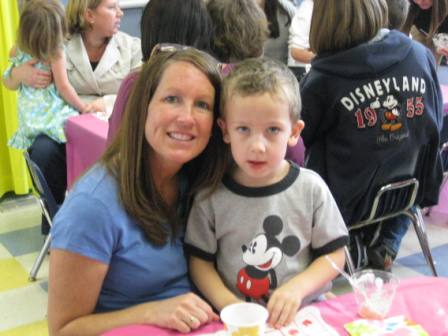 May 7
Luca's 4th birthday party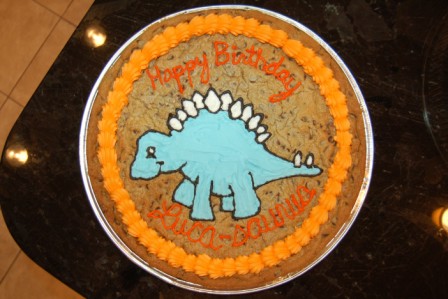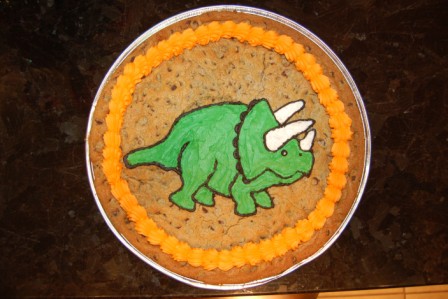 Wonderful dino cakes decorated by Daddy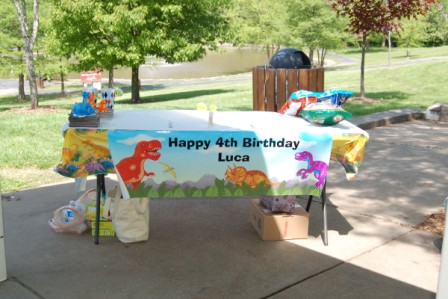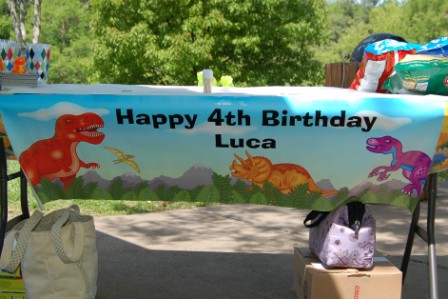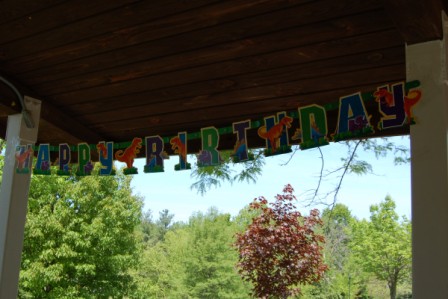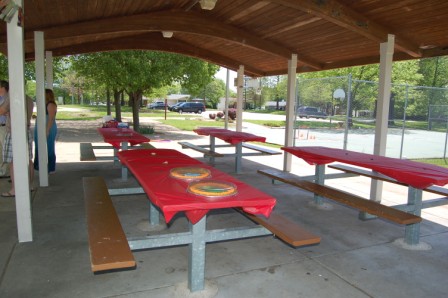 Party at the park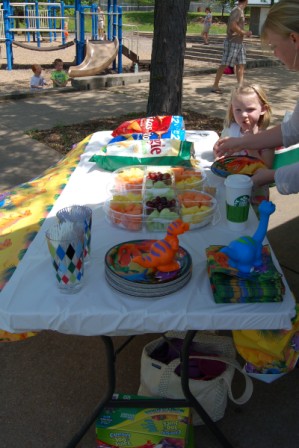 The food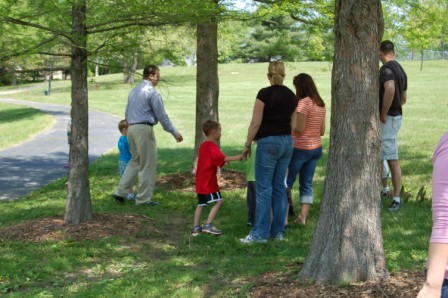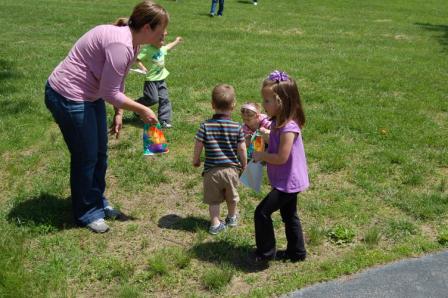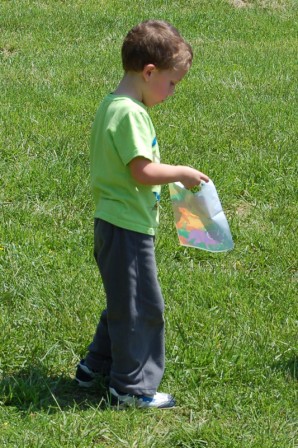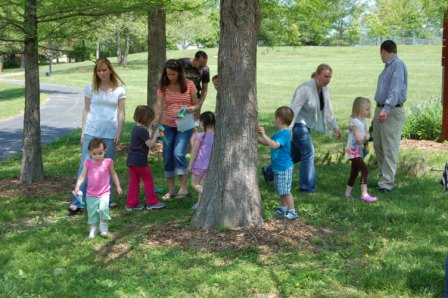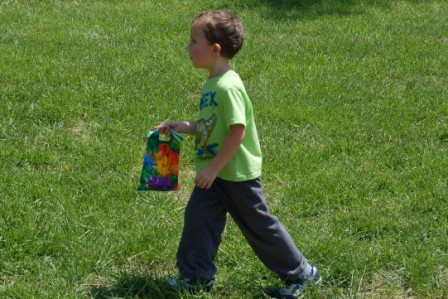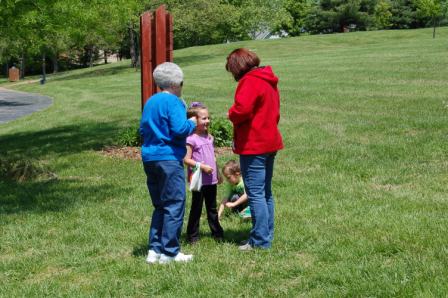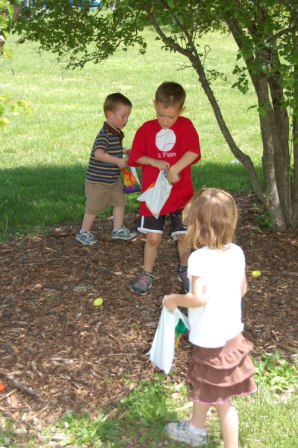 Dino egg hunt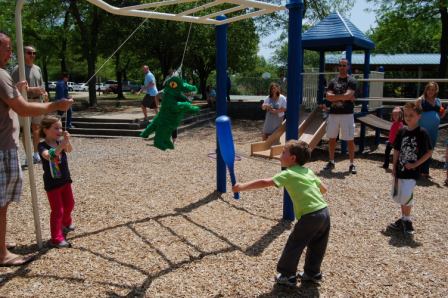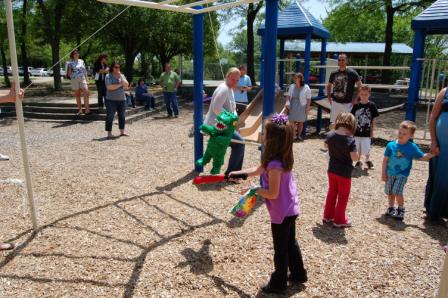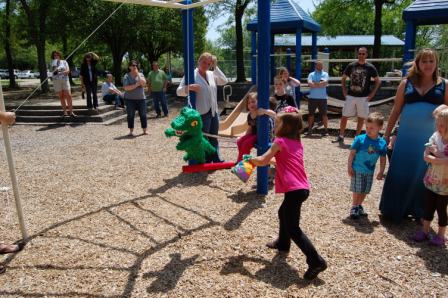 Hitting the pinata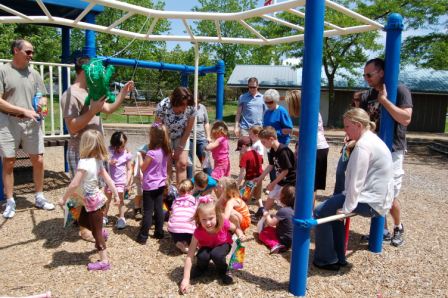 CANDY!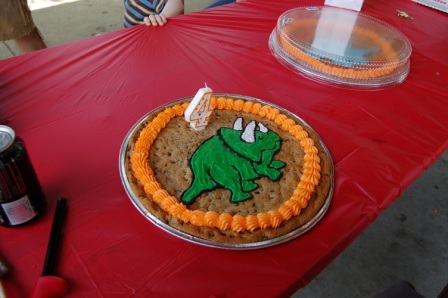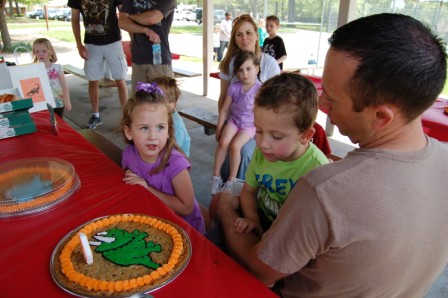 Happy birthday to you!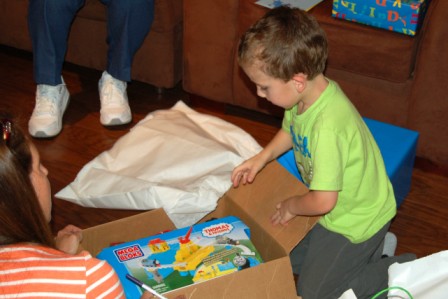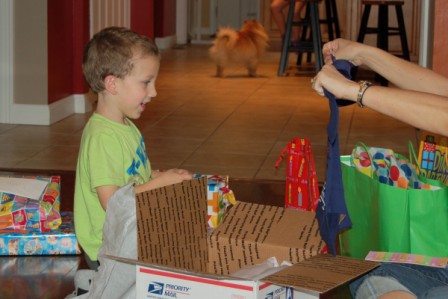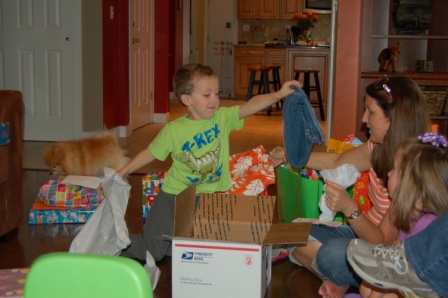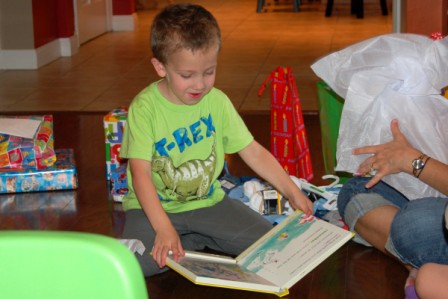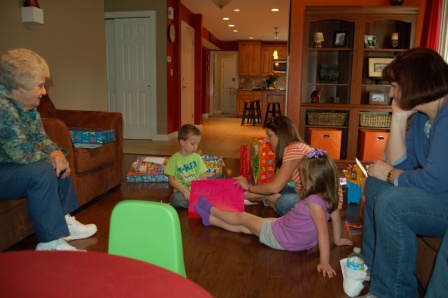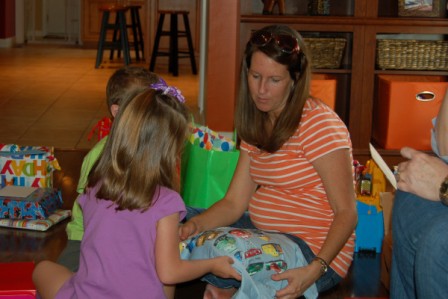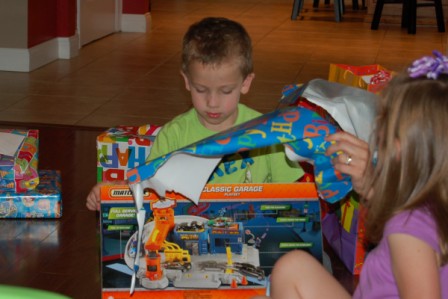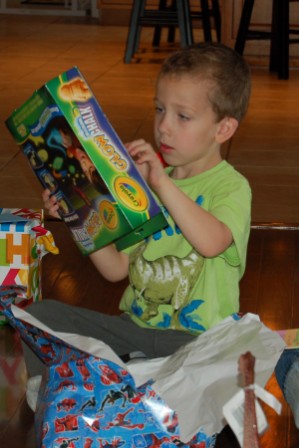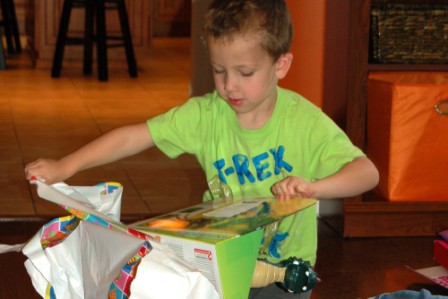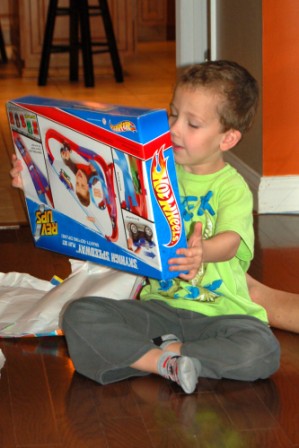 Opening presents
May 8
Mother's Day at Grant's Farm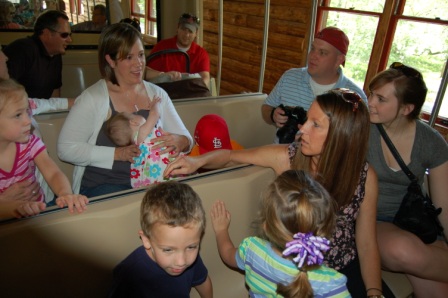 15 of us on the tram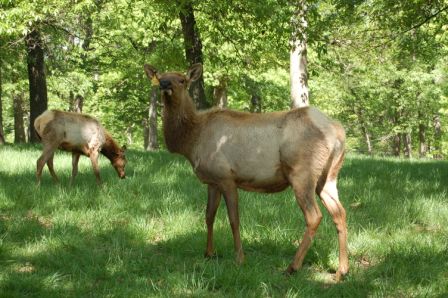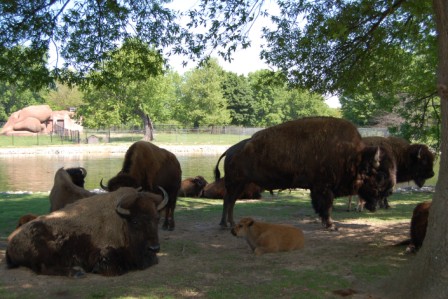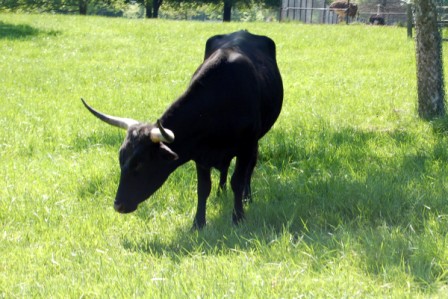 Animals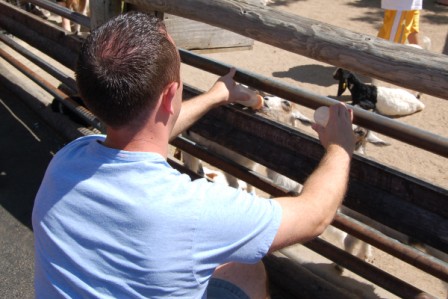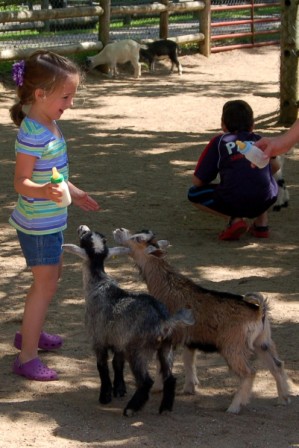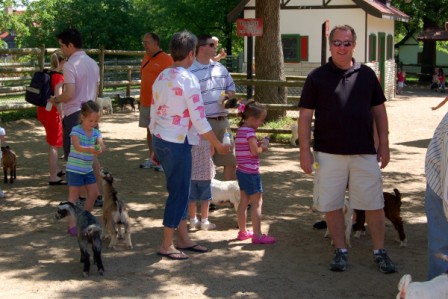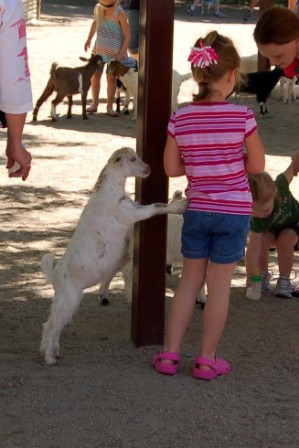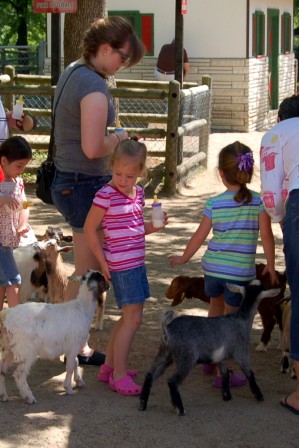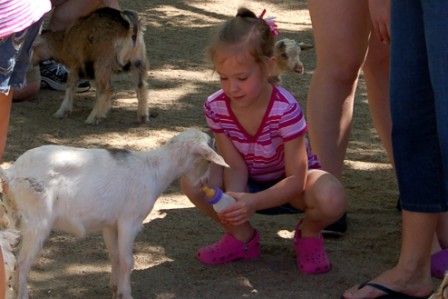 Feeding the goats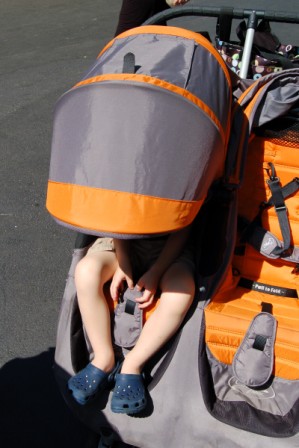 Luca was a party pooper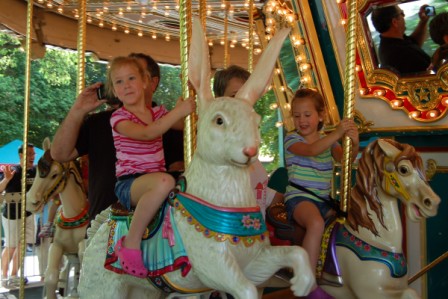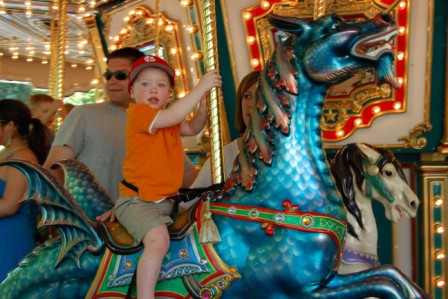 Carousel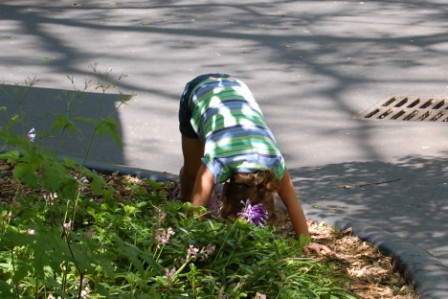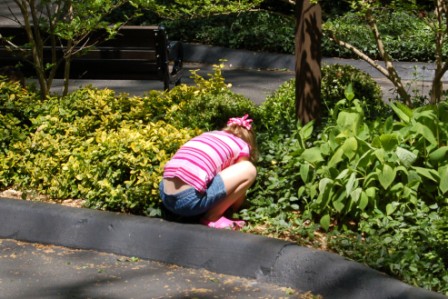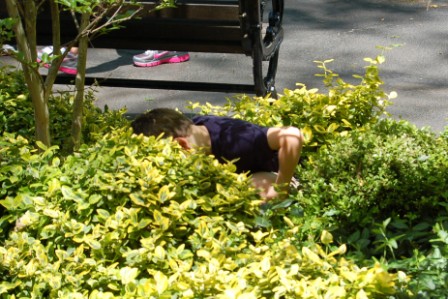 Playing hide and seek
May 12
Kindergarten Uniform Fitting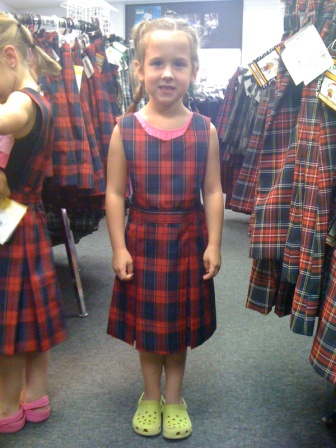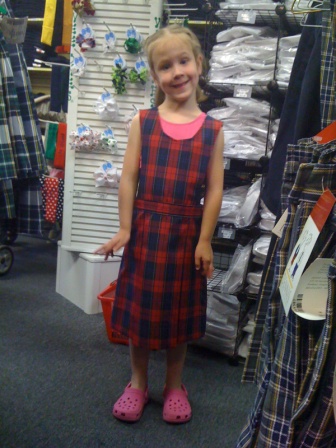 The jumpers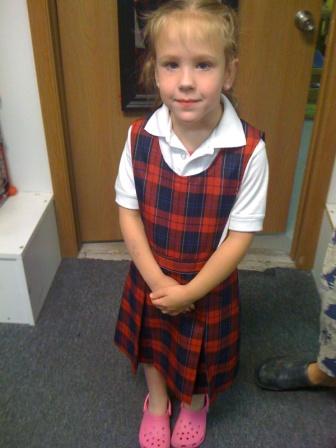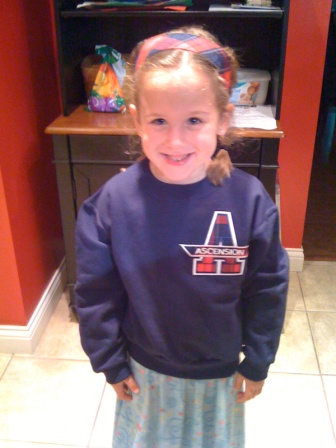 Perry with jumper and polo...Ella at home with headband and sweatshirt
May 18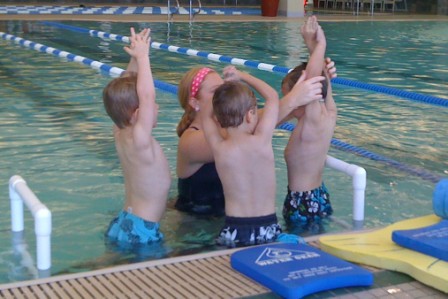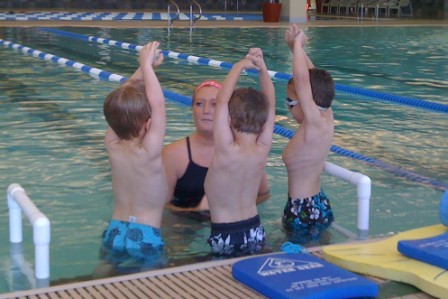 Luca at swim class (far right)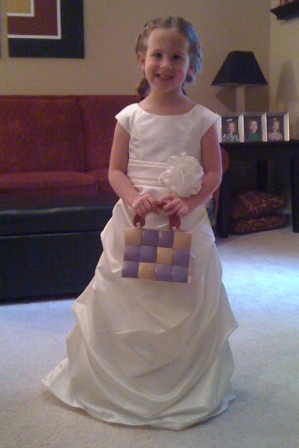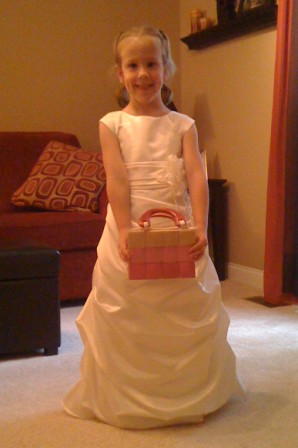 Trying on flower girl dresses for cousin Courtney's wedding and showing off their new purses from Great Aunt Judy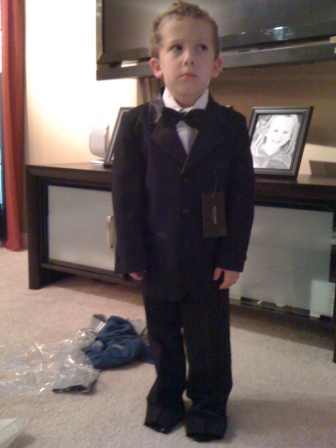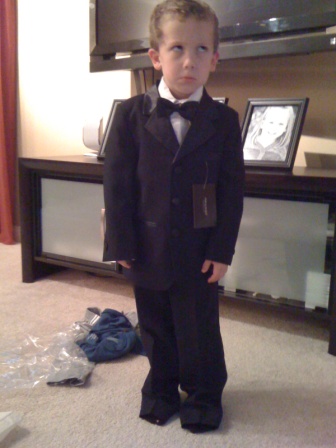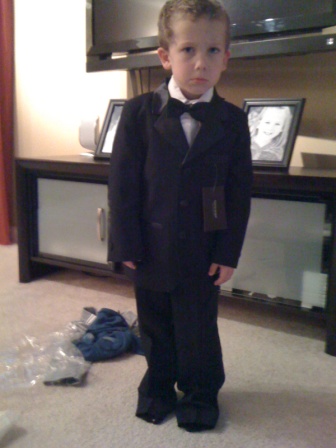 Someone was not happy about trying on his tux
May 19
Luca's Tonsillectomy/Adenoidectomy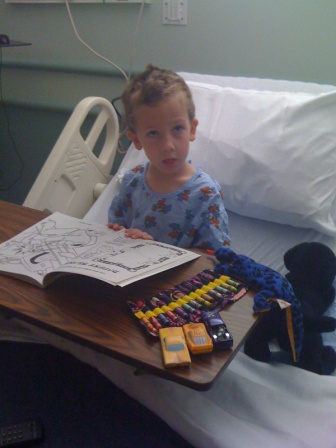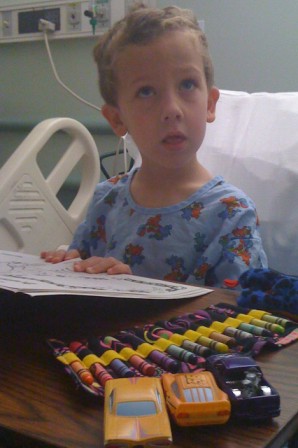 Coloring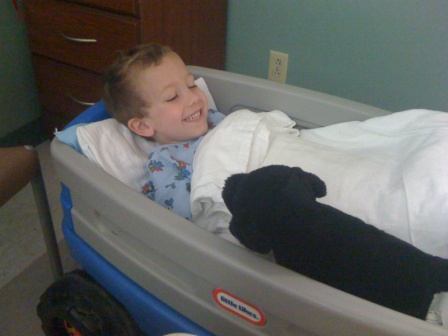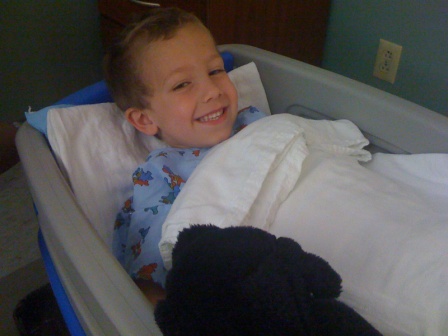 Heading off to surgery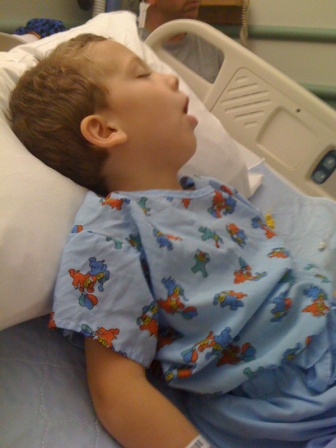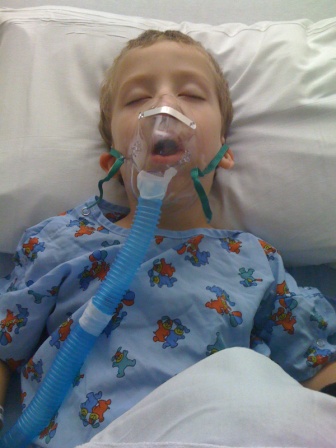 Back from surgery and on oxygen
(His adenoids were as big as his tonsils so he lost a lot of blood during surgery...causing low oxygen and hemoglobin levels)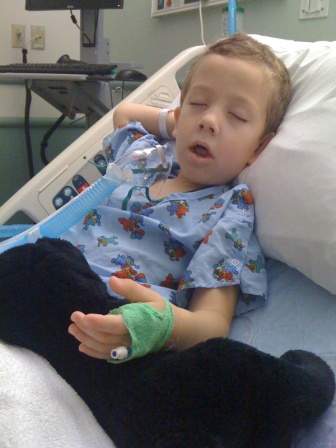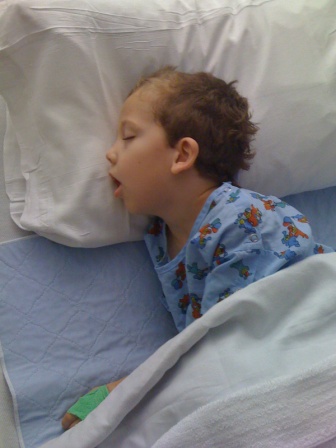 Getting some rest thanks to morphine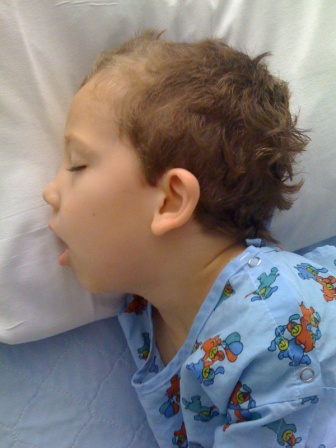 Little curly sweat head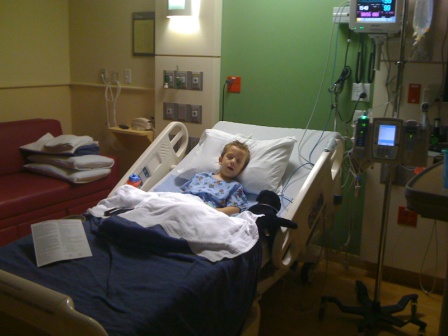 Staying the night on the pediatric floor
Perry and Ella's last day of school and ice cream party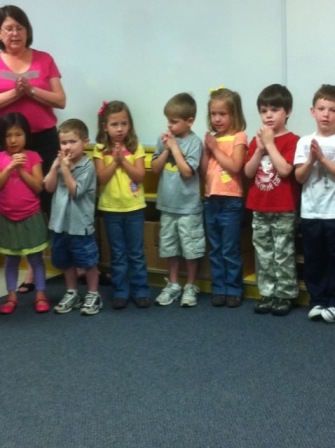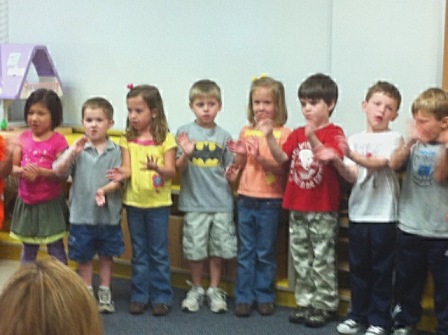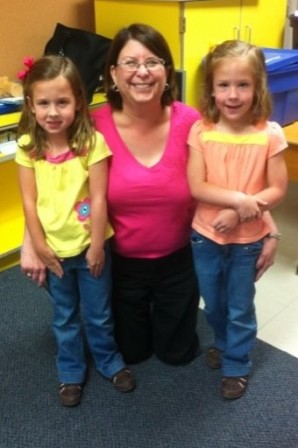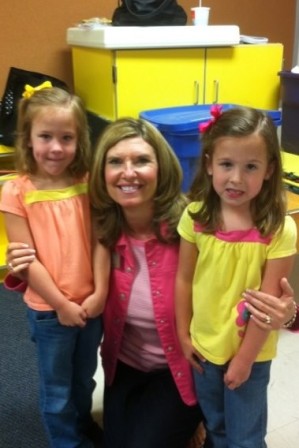 With Mrs Schleeper and Mrs Conway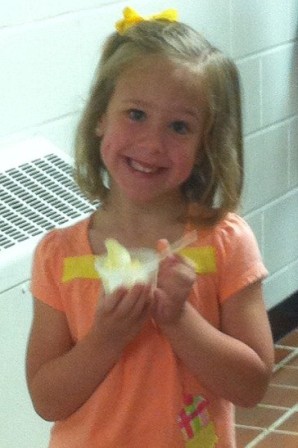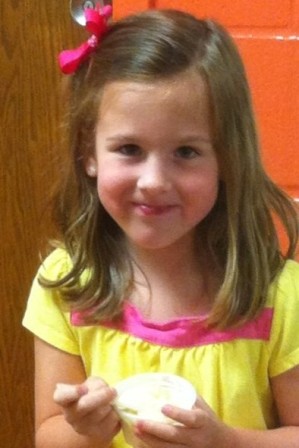 Ice cream
May 20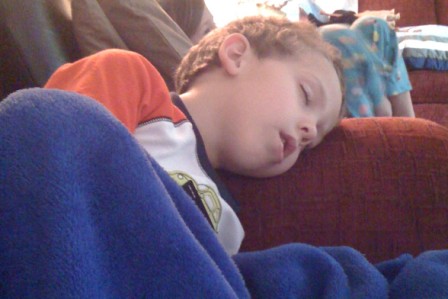 Back home!
May 23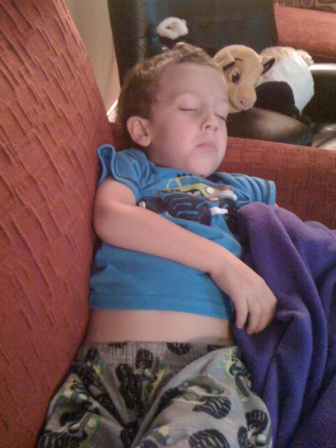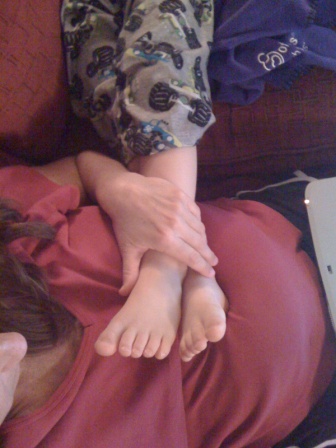 Little boy recuperating from his surgery...with his feet on his baby sister
May 24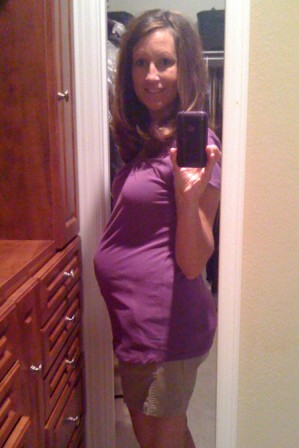 Random 22 week belly pic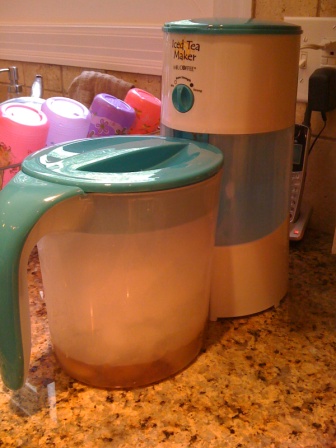 New iced tea maker for baby's sweet tea craving
May 25
Luca colored this plane without looking at anything...just so happens to be EXACTLY like the Southwest planes!
Think we fly Southwest much?
May 27
Trip to the Zoo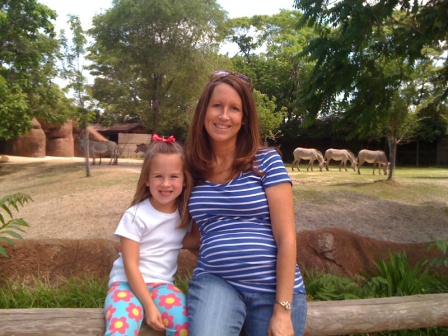 Ella and Mommy with the zebras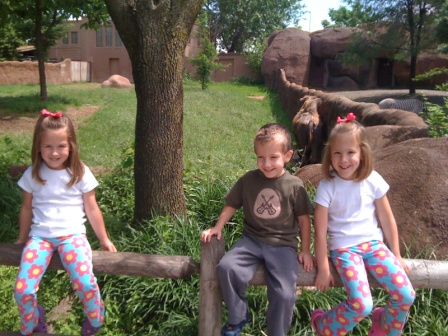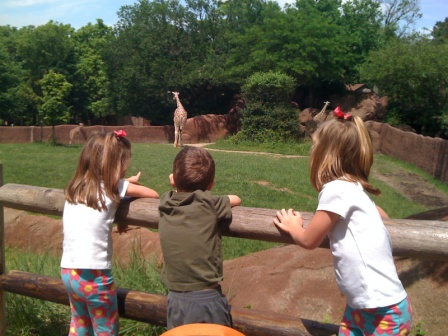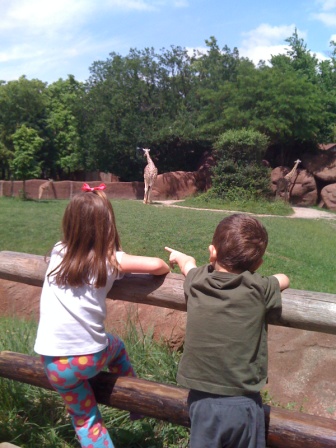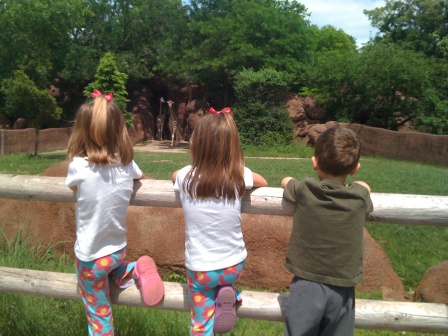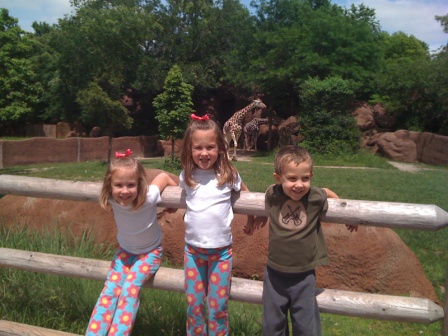 Checking out the giraffes
May 30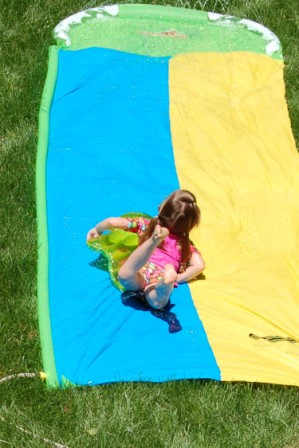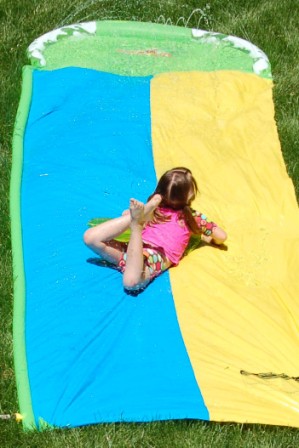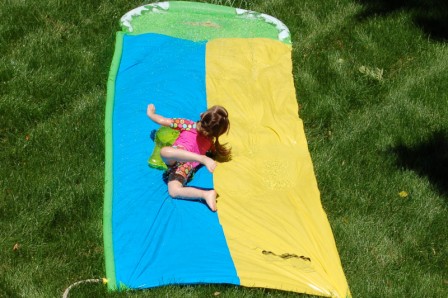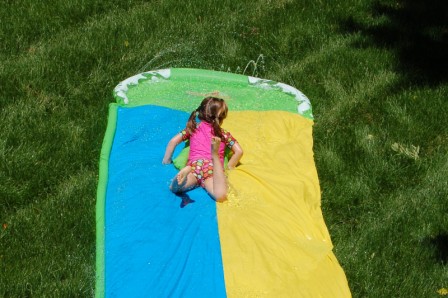 Ella was the best slip n slider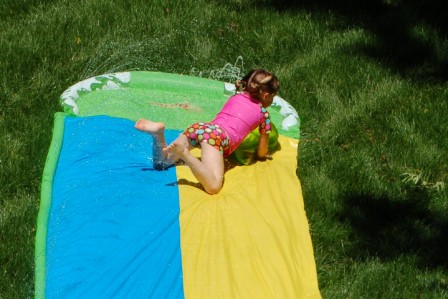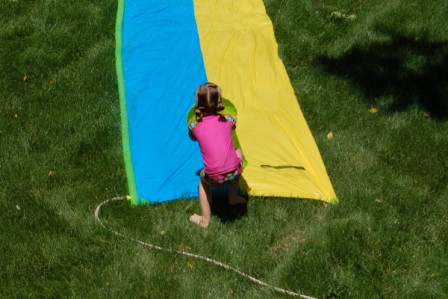 Perry did okay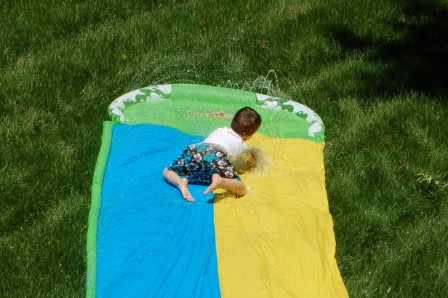 Luca was not a fan at all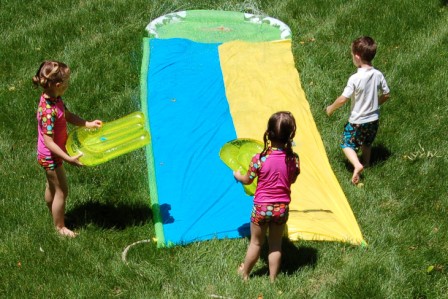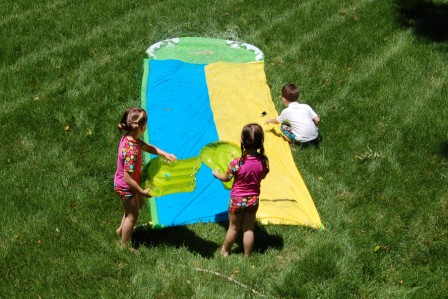 So then they put their little toys on it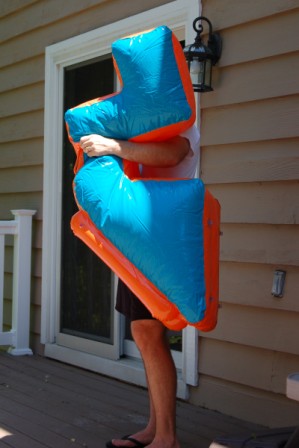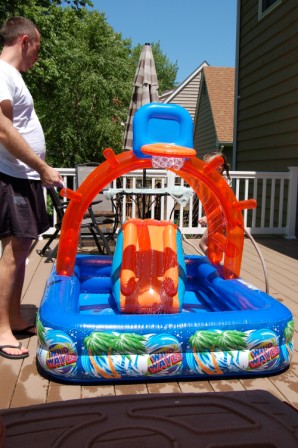 Daddy blowing up the new pool/slide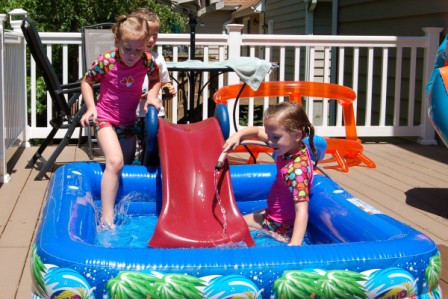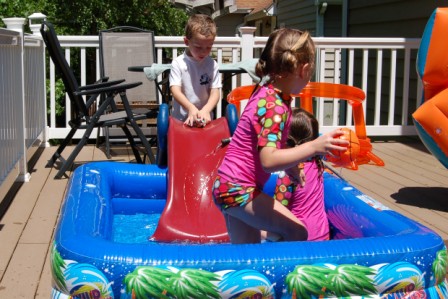 Which lasted about 2 minutes...apparently not meant for 4 and 5 year olds
May 31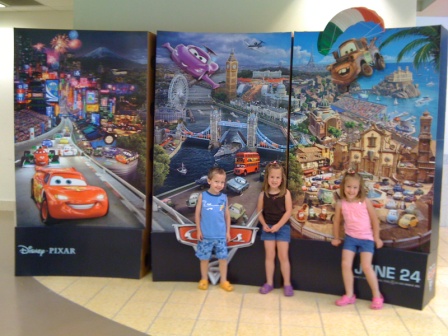 Kids and I went to see Rio but they were more excited about the Cars 2 sign
♥ Back to Archives ♥