iPhone Pics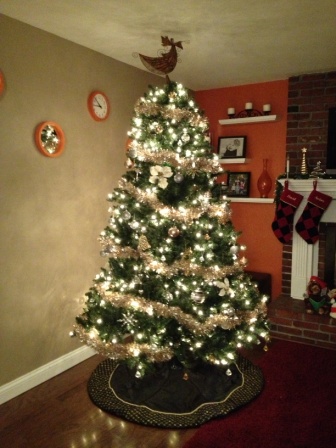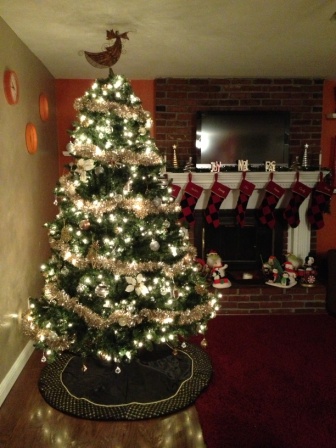 Christmas tree and stockings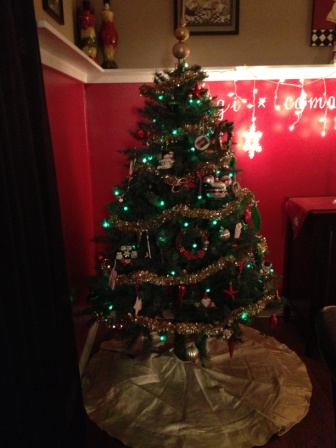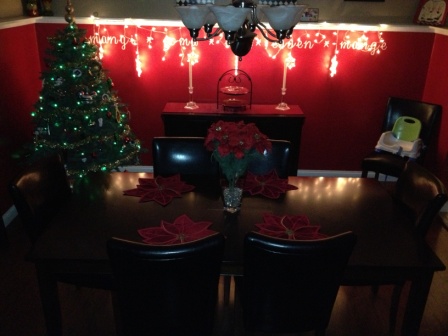 Small tree and dining room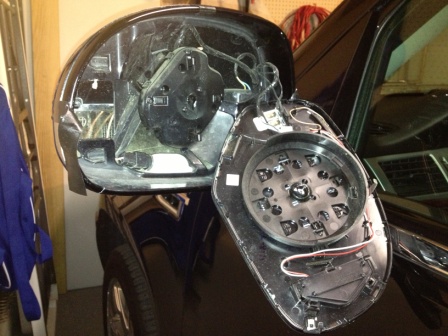 Oops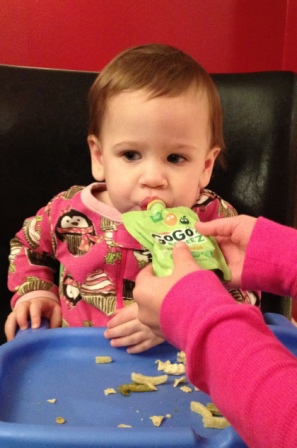 Baby LOVES applesauce
ELFIE RETURNS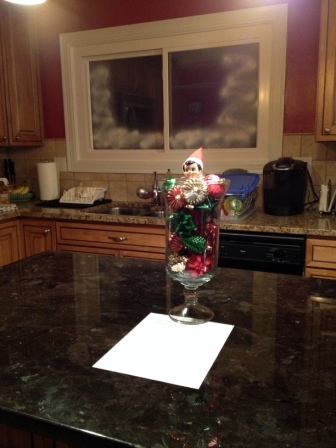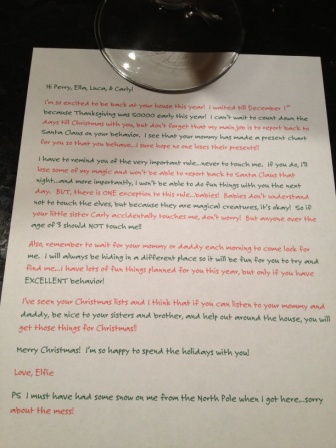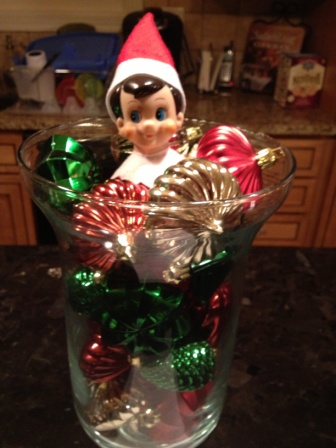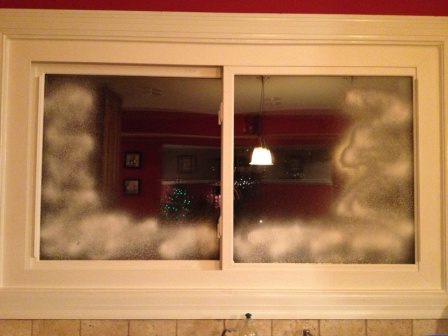 He sprayed the window and mirror with snow!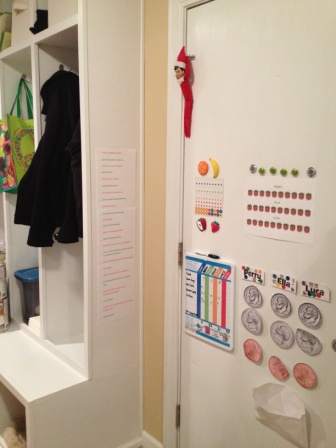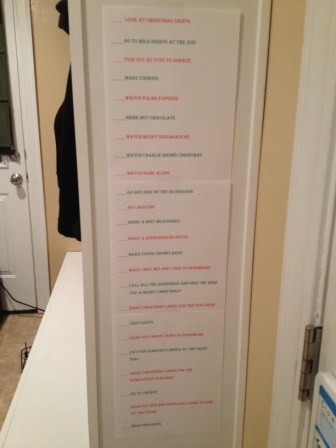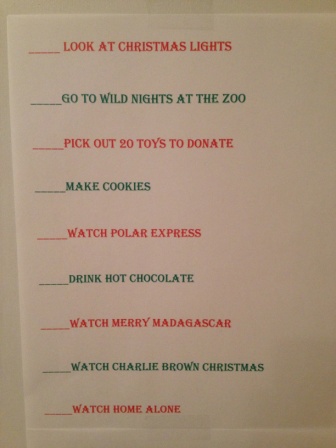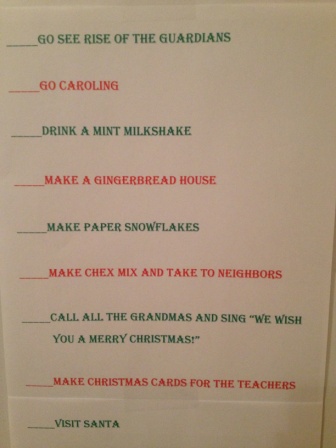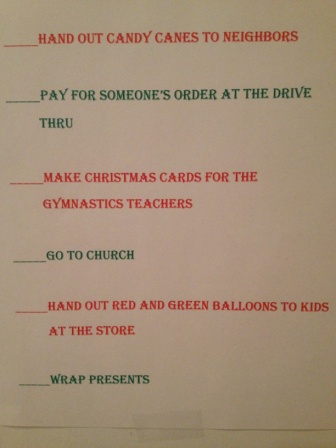 He left us a Christmas Checklist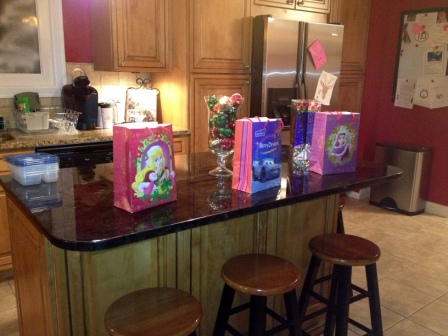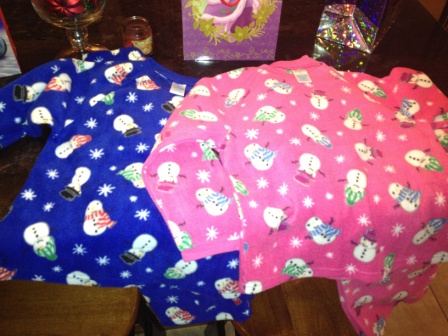 Elfie had to bring us our Christmas jammies because we needed them for Polar Express Day
and St Nick wasn't going to get them to us on time
He decided he wanted to be comfy and cozy in some pajamas too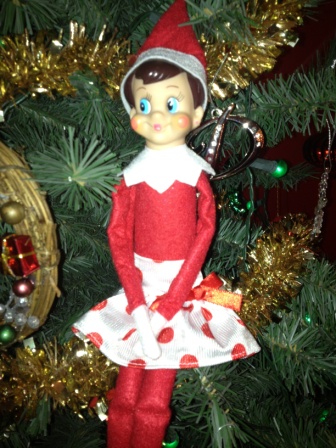 Elfie's sister, "Elle", came to visit!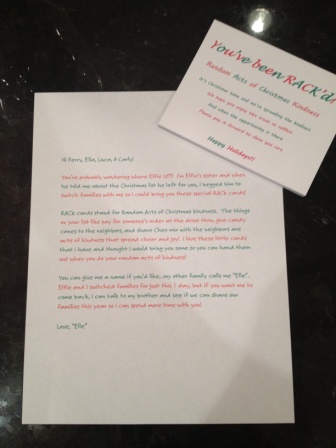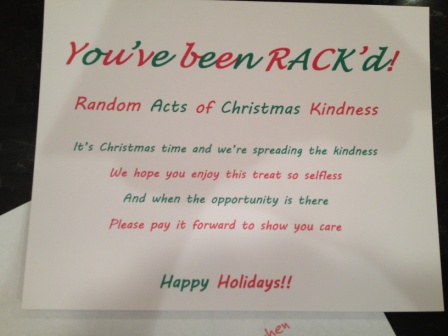 And she brought us some RACK cards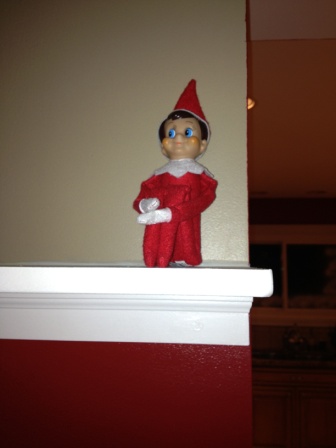 Elf on a Shelf...get it?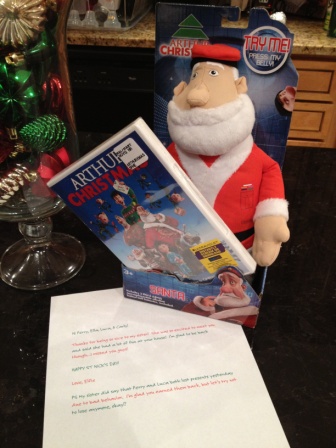 St Nick brought Arthur Christmas!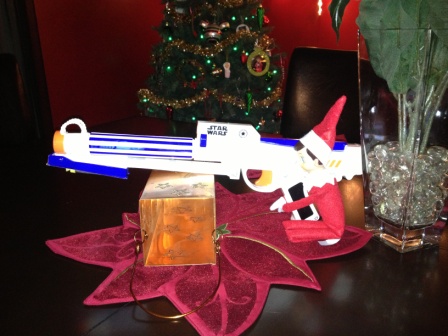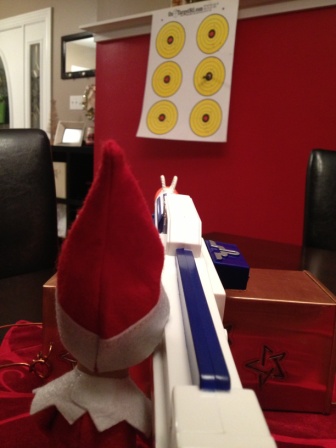 Elfie taking some target practice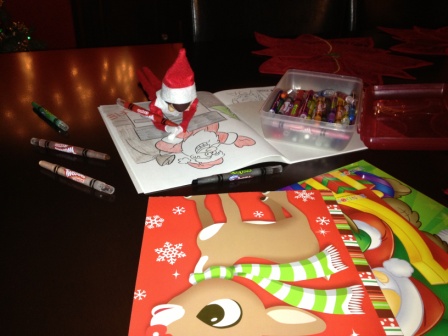 Working on staying within the lines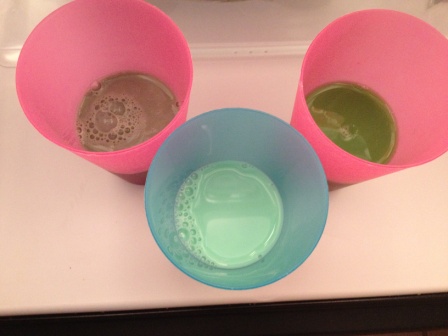 Green milk again!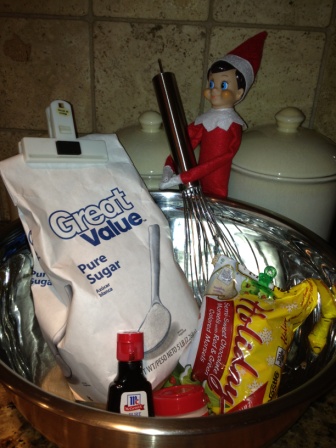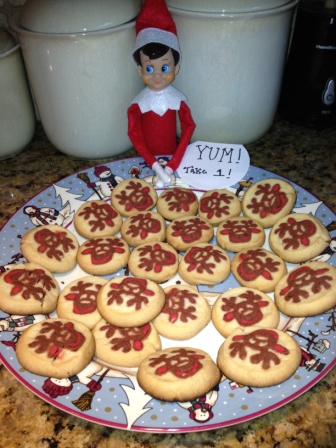 Elfie made us cookies!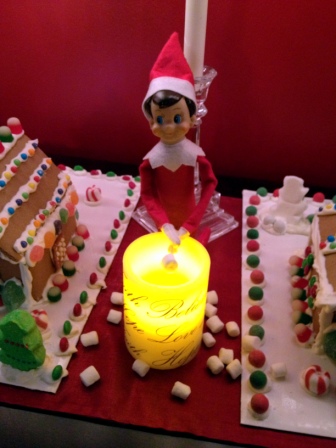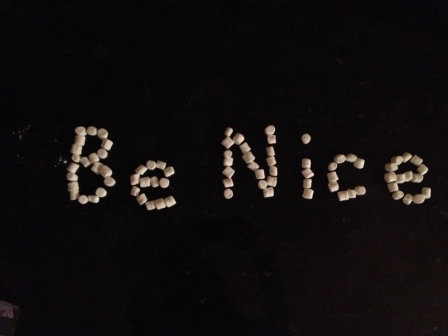 Elfie roasting marshmallows and leaving the kids a marshmallow message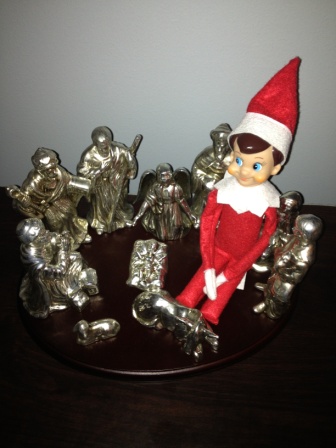 Elfie sent a little prayer to the Sandy Hook community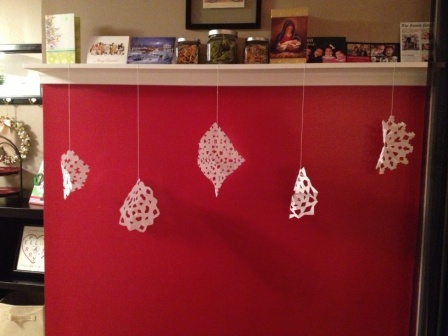 Elfie made snowflakes...to send to Sandy Hook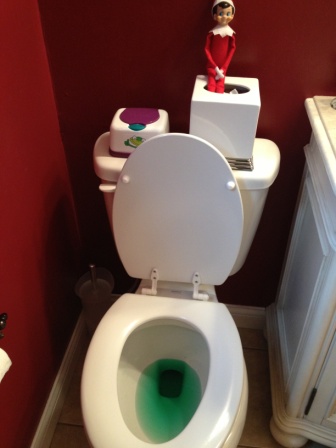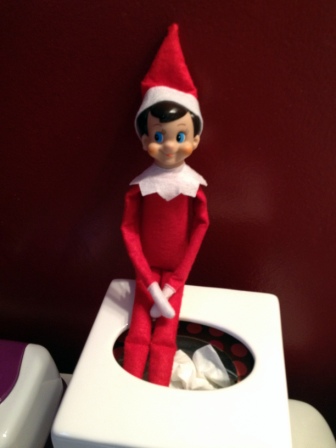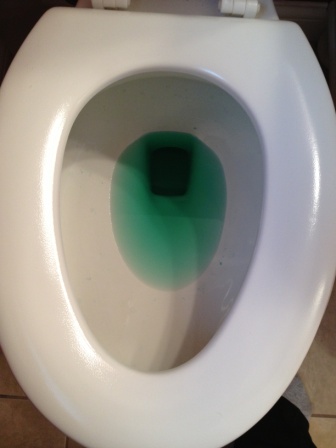 I guess elves pee green?!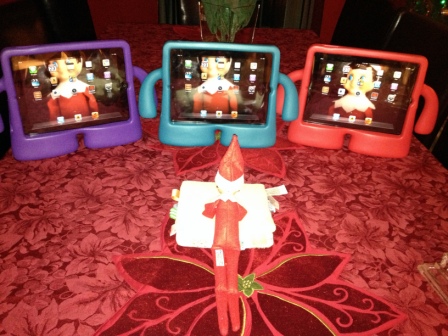 Elfie put himself on the kids' iPads wallpaper
Some pictures from our Christmas card shoot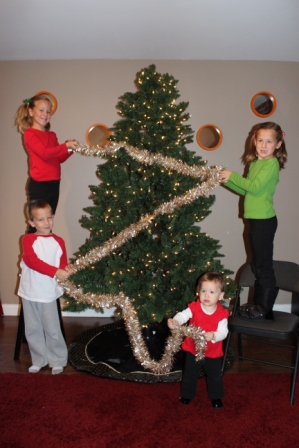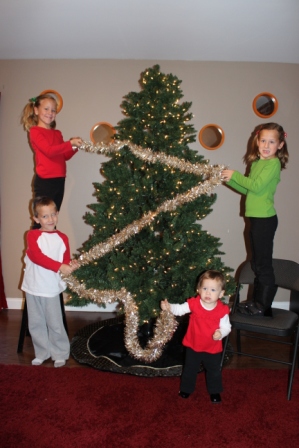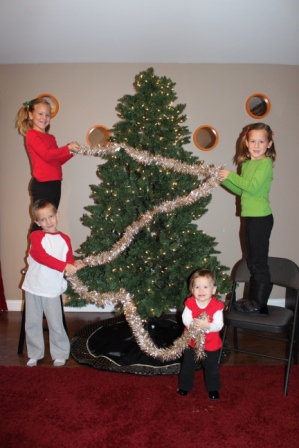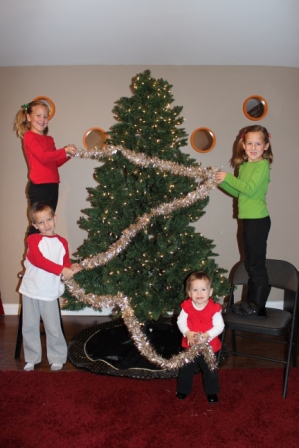 Decking the halls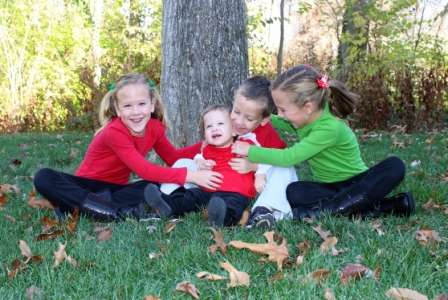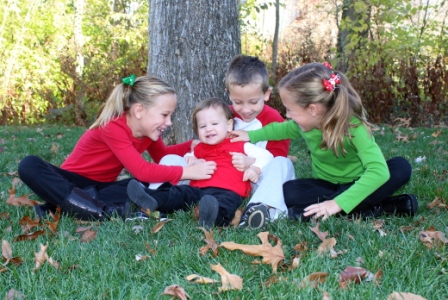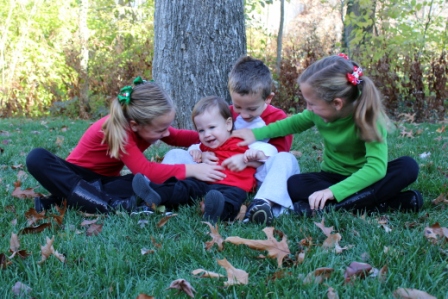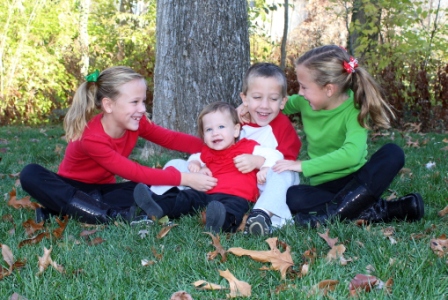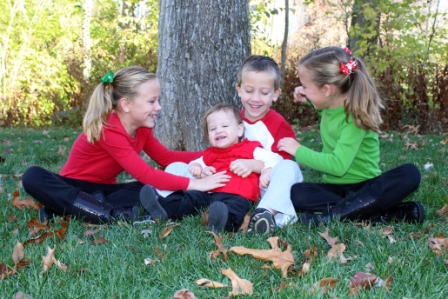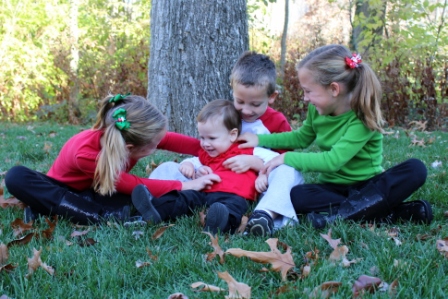 Being jolly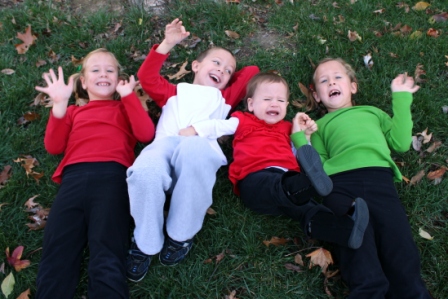 NOT jolly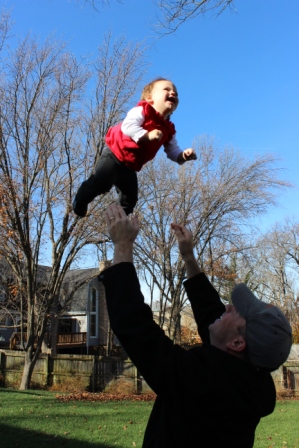 Jolly flying baby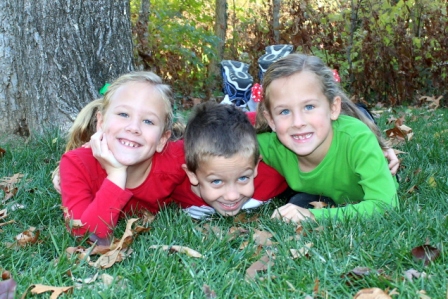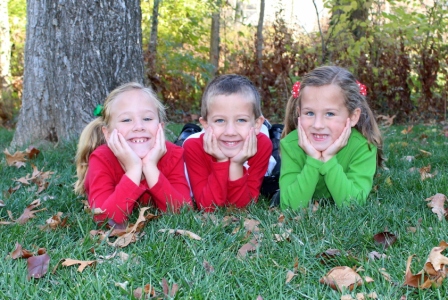 The 3 bigs
December 2
Stutte Christmas Party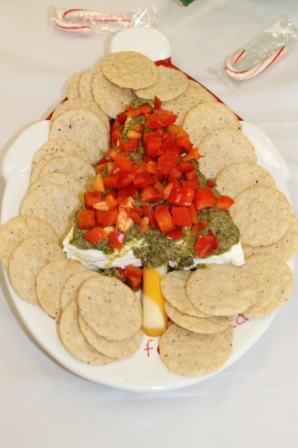 Mommy's Christmas tree appetizer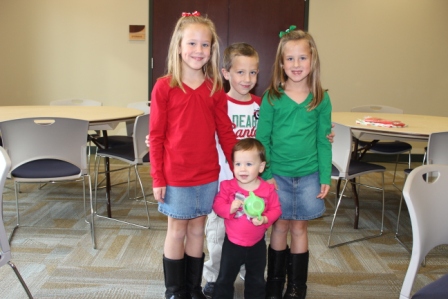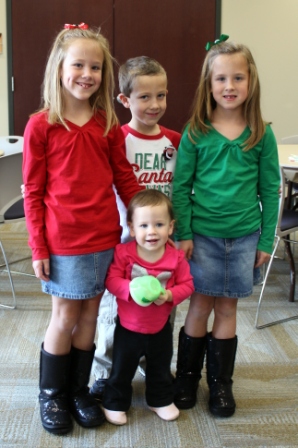 Rogan kiddos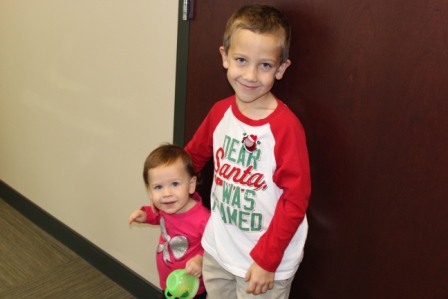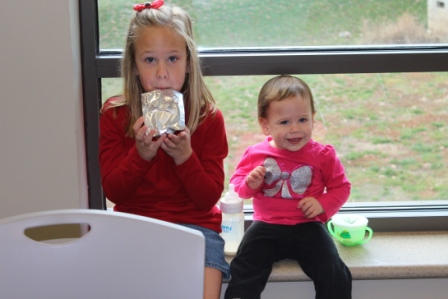 Carly and Luca...Perry and Carly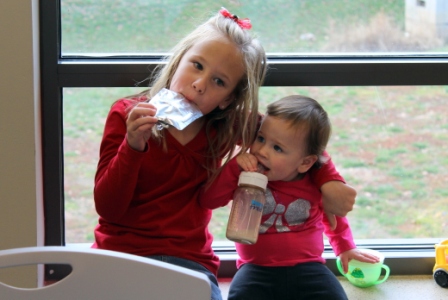 Just chillin' and sippin' on juice and baba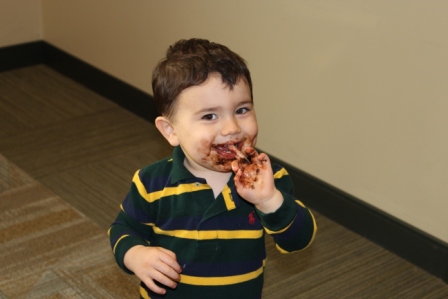 Andy Jr had some chocolate!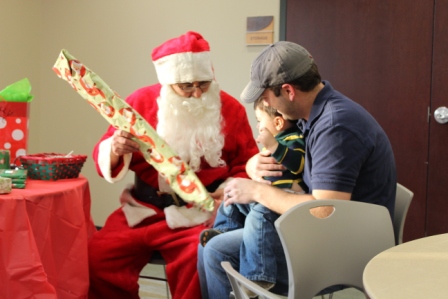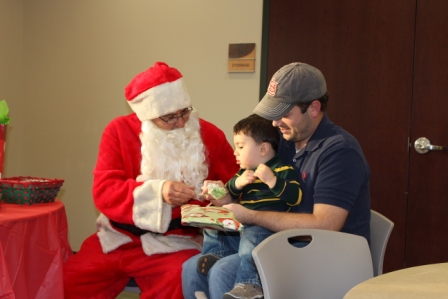 Andy Jr getting his present from Santa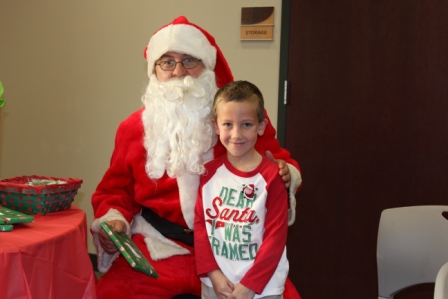 Luca and Ella with Santa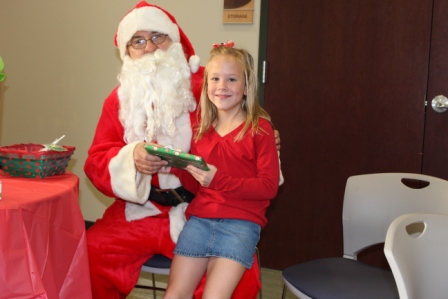 Perry with Santa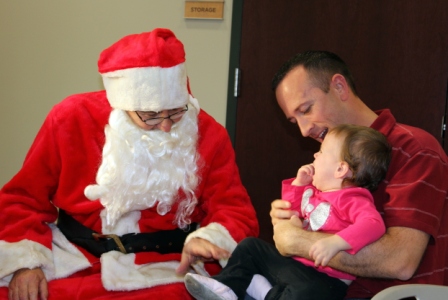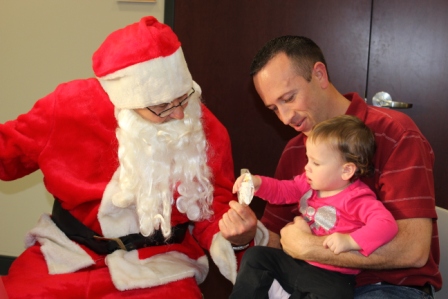 Carly was NOT a fan...till Santa gave her a sucker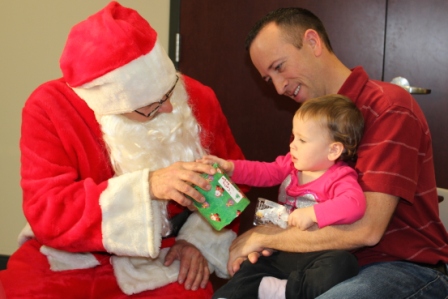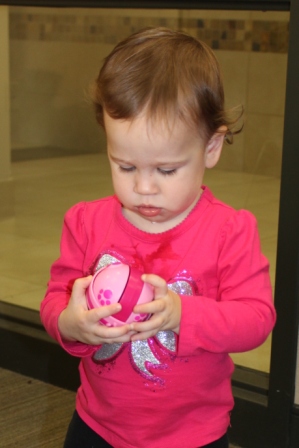 And a present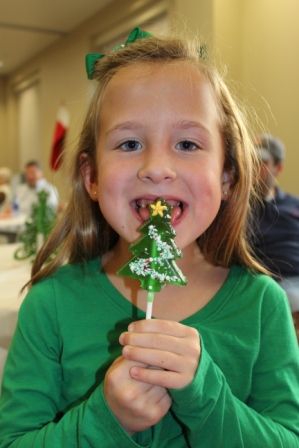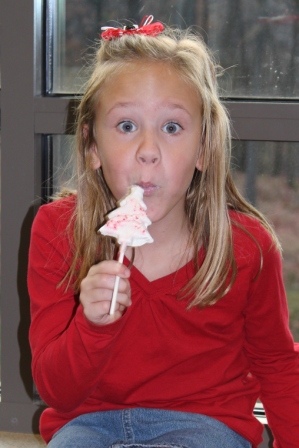 Huge suckers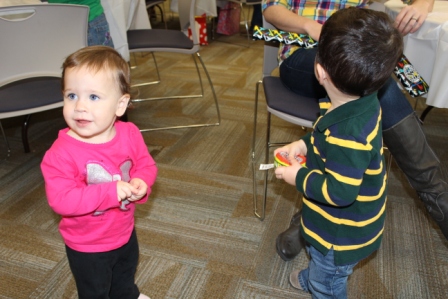 Carly and Andy Jr
December 5
Polar Express Day in Perry and Ella's Class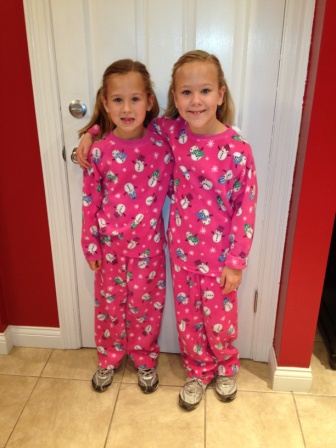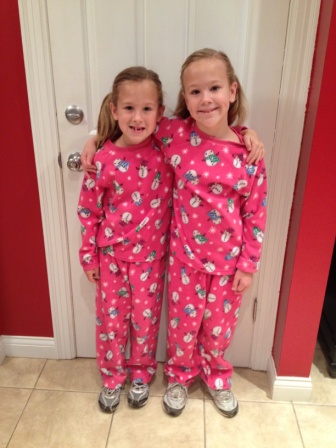 Jammies!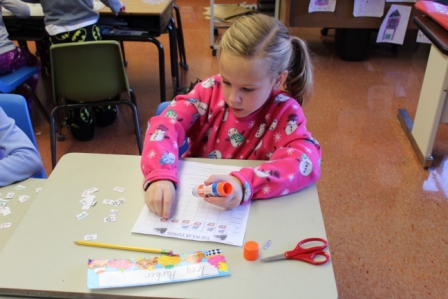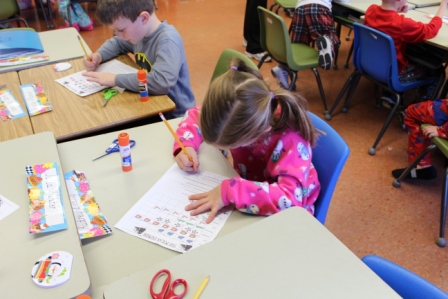 Mommy got to work the "graph" station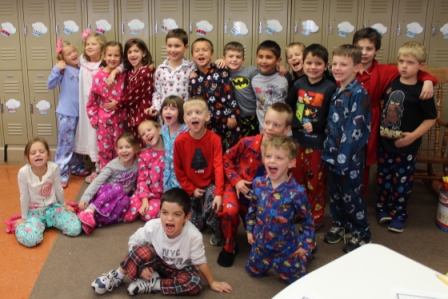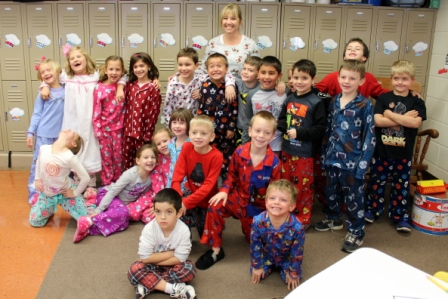 The whole class...with the teacher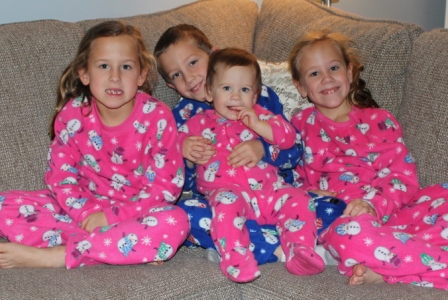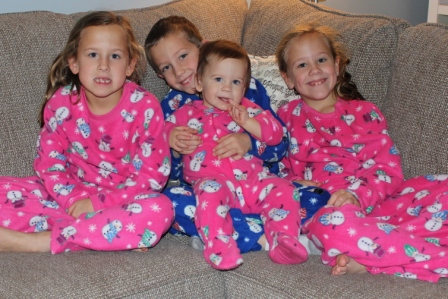 Christmas jammie pic
More iPhone Pics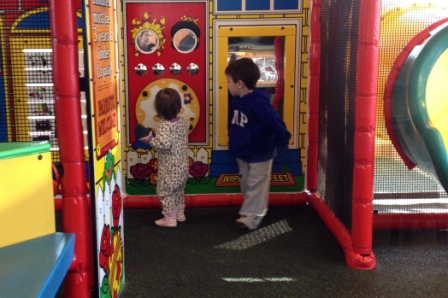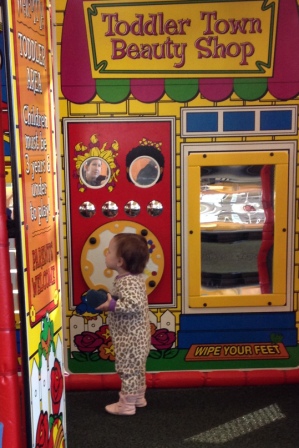 Carly hanging out with the big kids at Chick Fil A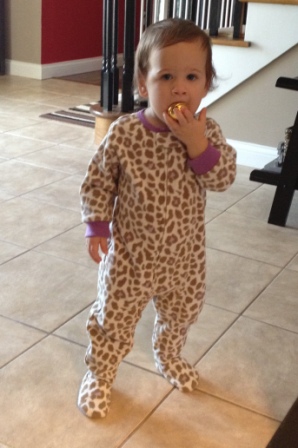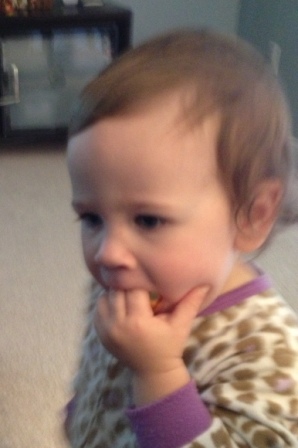 What's that? You dare me to put this whole bell in my mouth?!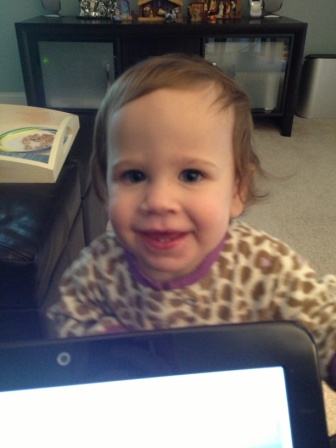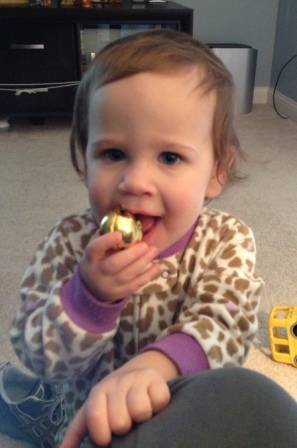 You wanna see it again?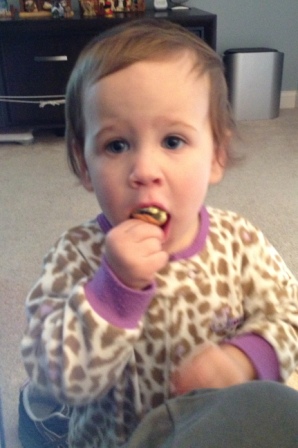 Ok, here goes!

Crossing one of the things off Elfie's checklist...mint milkshakes!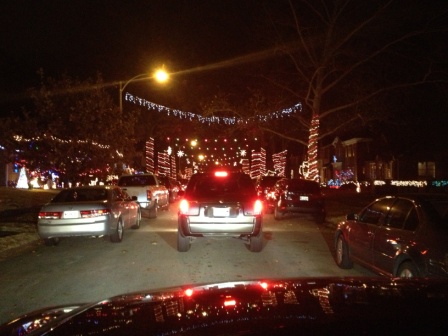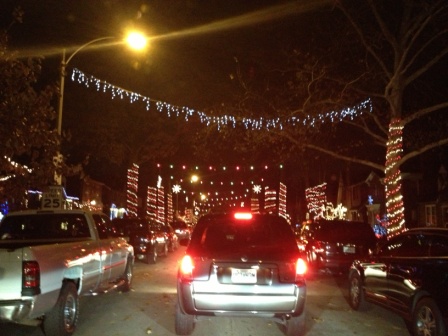 And looking at lights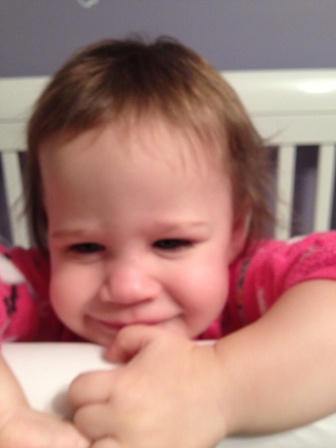 Smiley wake up girl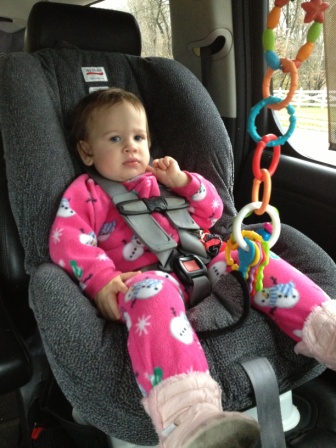 Not so smiley carseat girl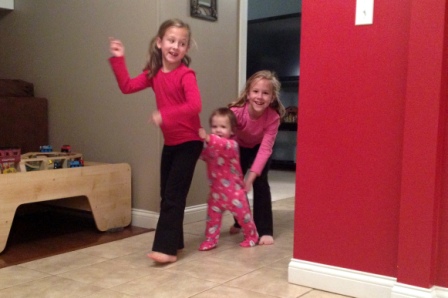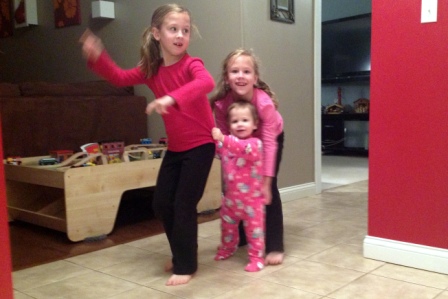 Conga!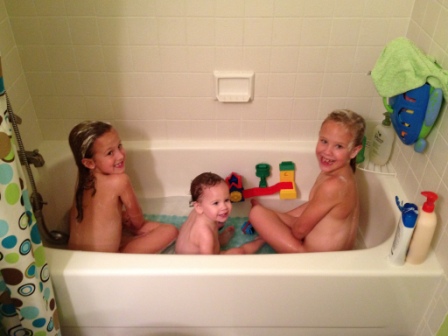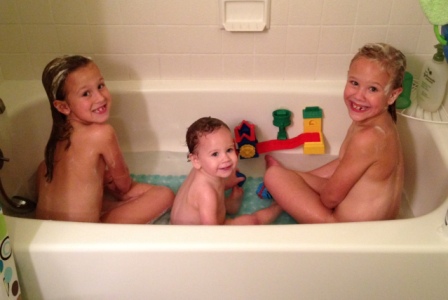 Rub a dub dub, 3 sisters in a tub!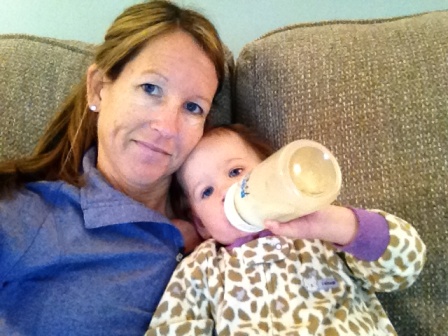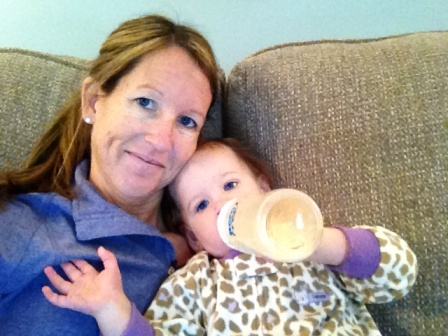 Cuddle time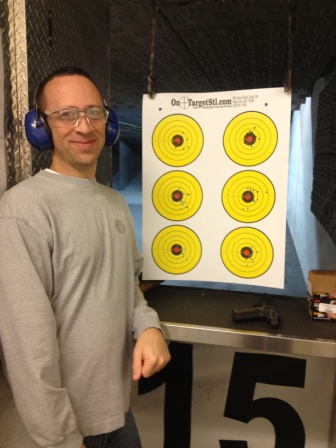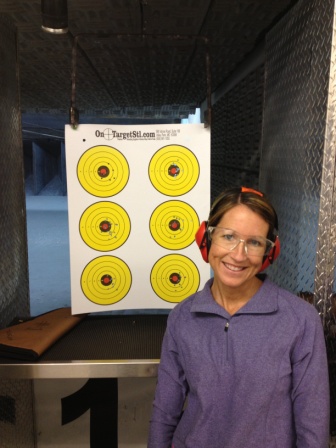 Mommy and Daddy's date night...we had a Groupon to learn how to shoot guns!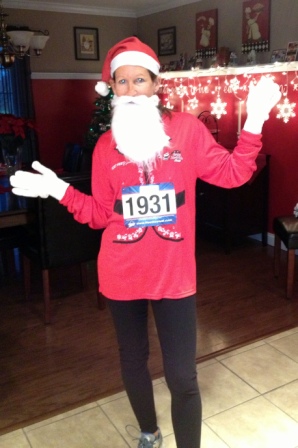 Santa Run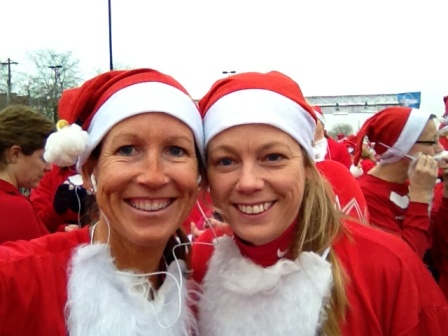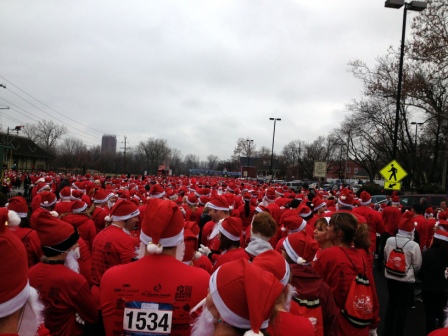 3000 Santas running through the streets of St Charles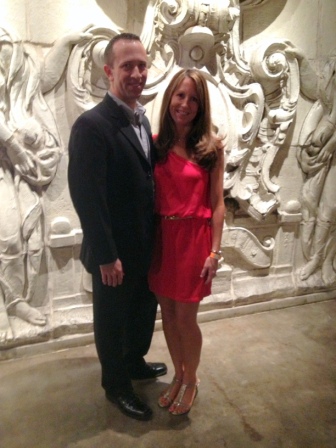 EY holiday party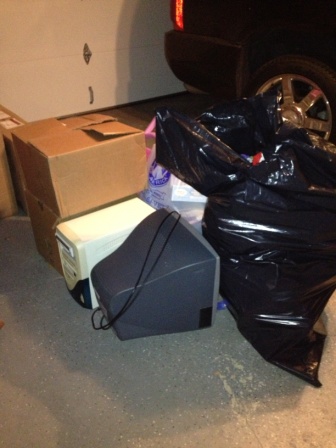 Another check off the list...donate 20 toys!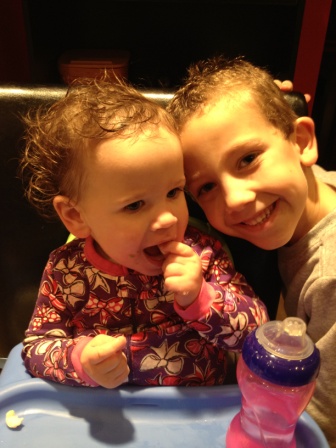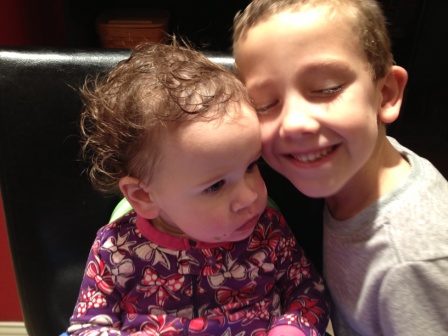 Crazy post-bath hair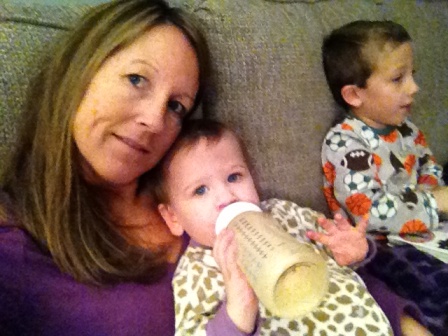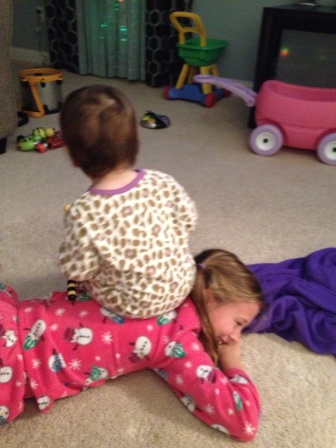 She's a lover AND a fighter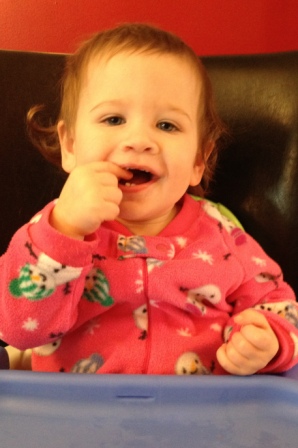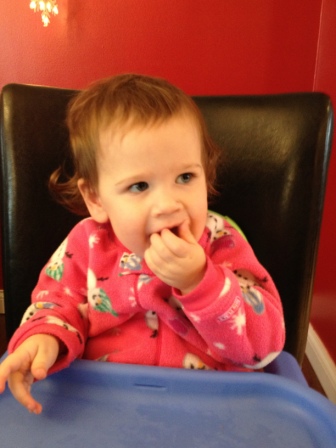 YUMMY lunch!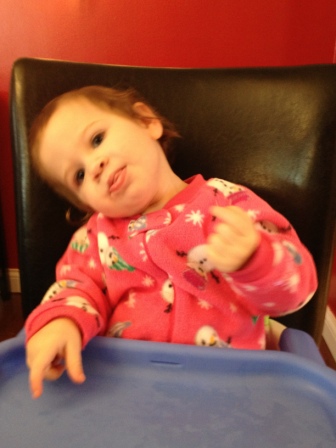 Aren't I cute?!
December 15
Wild Lights at the Zoo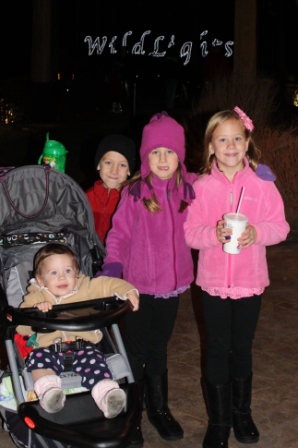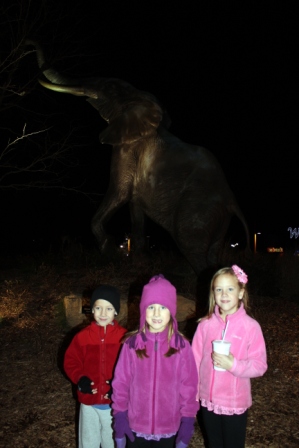 In front of the Zoo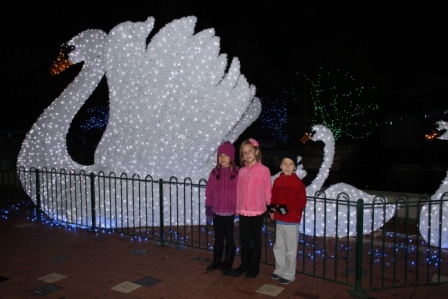 Big Swan lights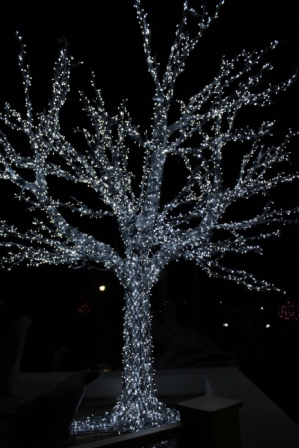 Pretty tree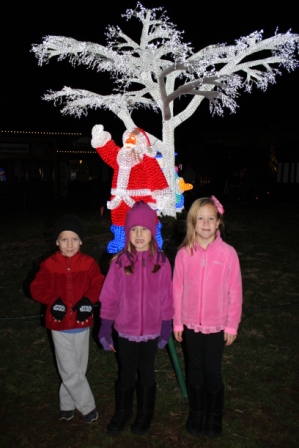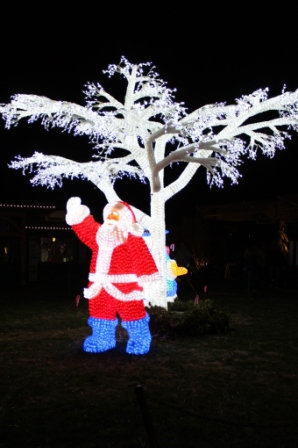 Santa and tree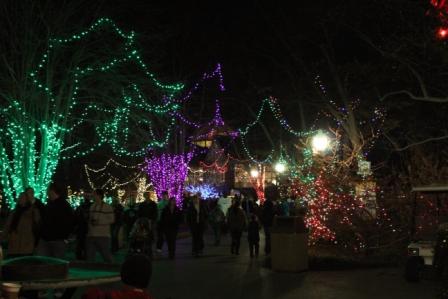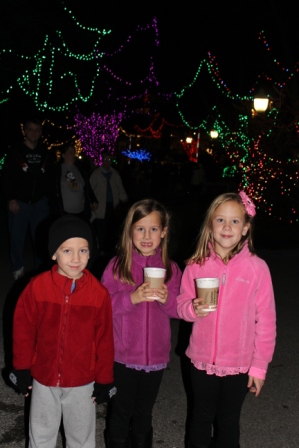 Lots of lights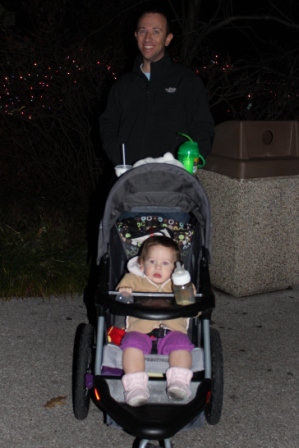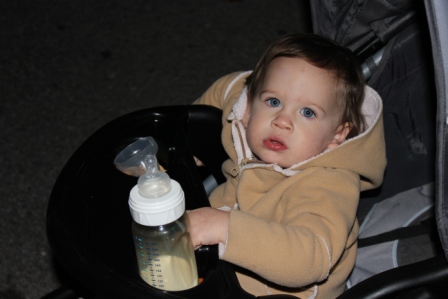 Carly and Daddy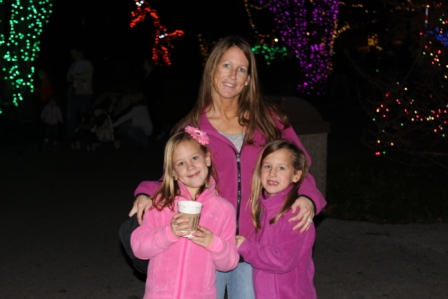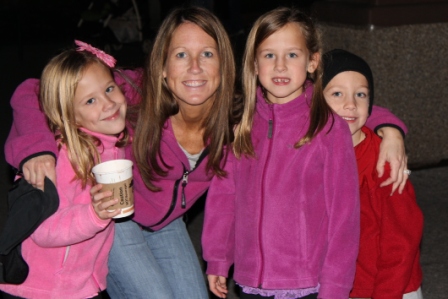 Mommy and the big kids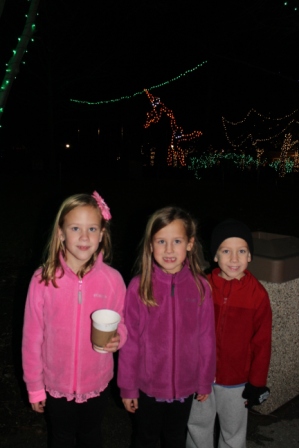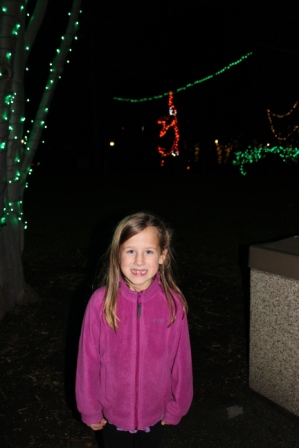 Monkey lights in the background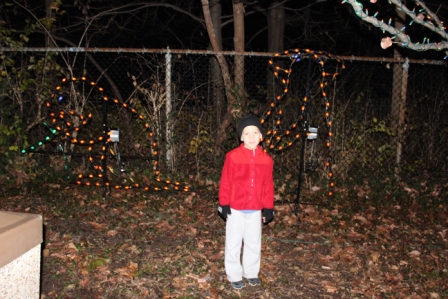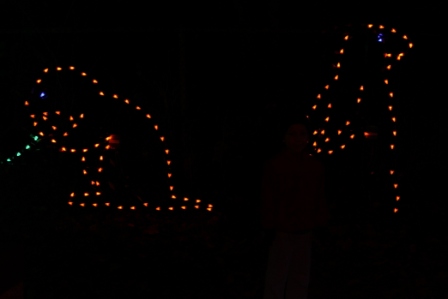 Meerkat lights behind Luca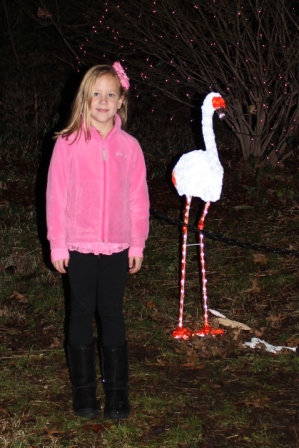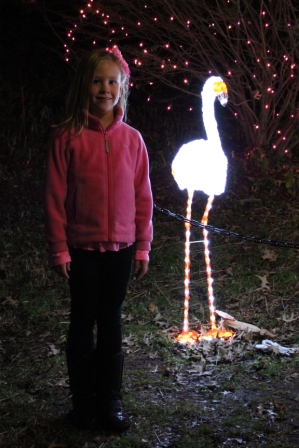 Perry and a flamingo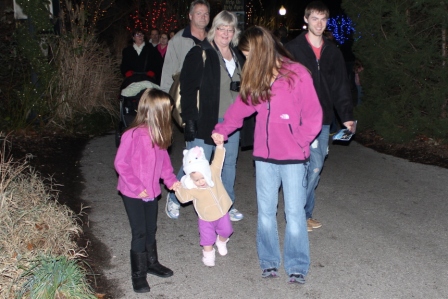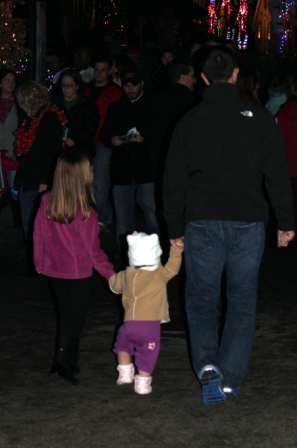 Carly did NOT want to stay in her stroller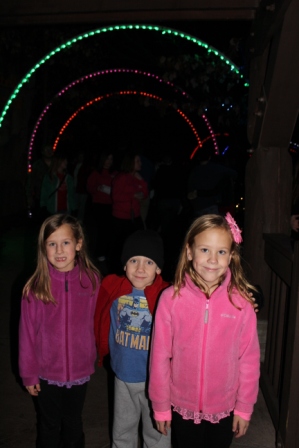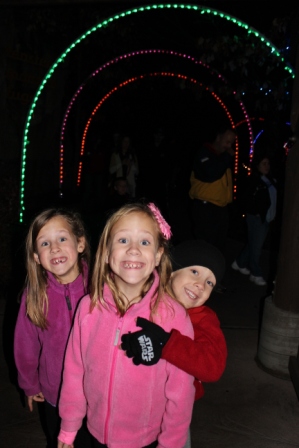 Archway of lights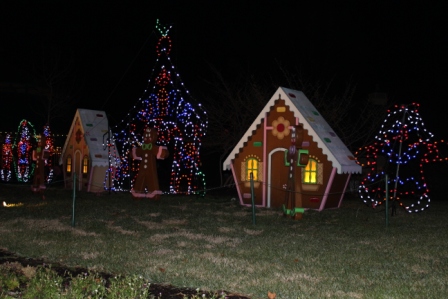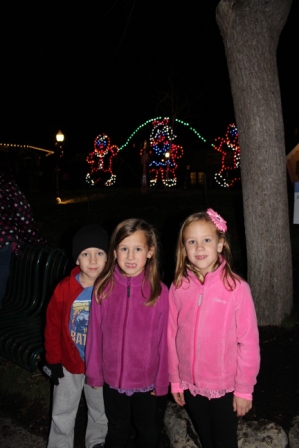 Gingerbread house and gingerbread kids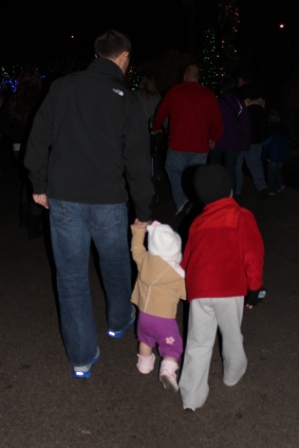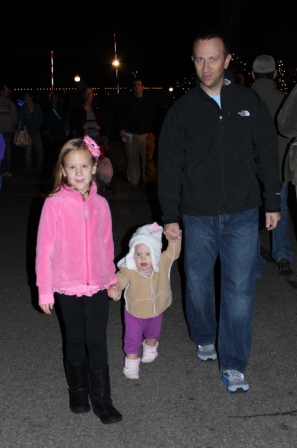 Carly was a busy walkin' girl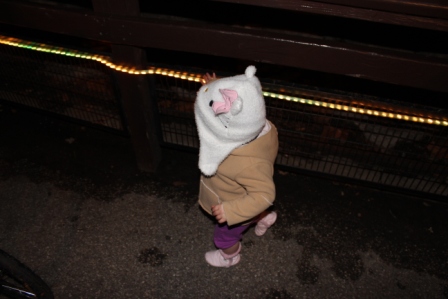 Following the lights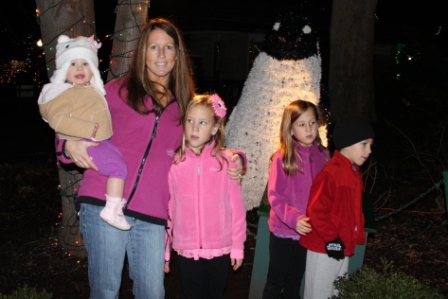 Not sure what the other 3 are looking at, but at least Carly and I are looking at the camera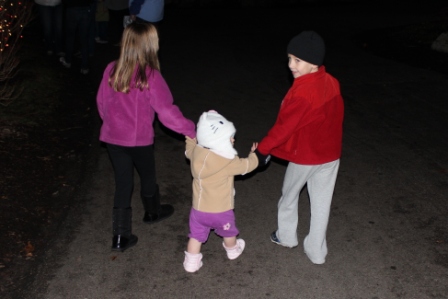 So cute
December 16
Bast Christmas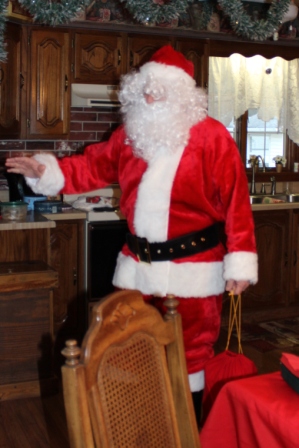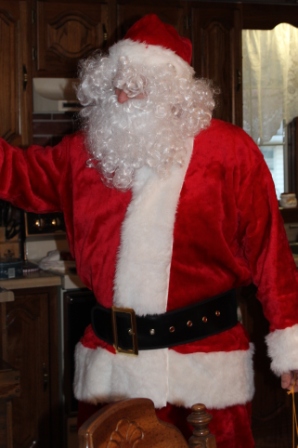 Look who's here!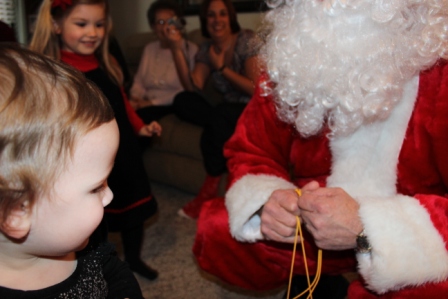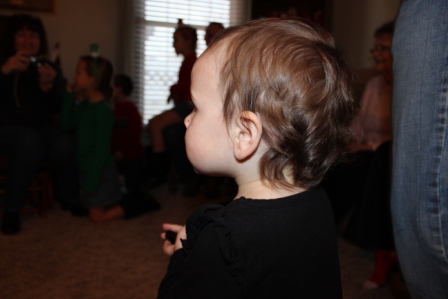 Maybe Carly likes this Santa?!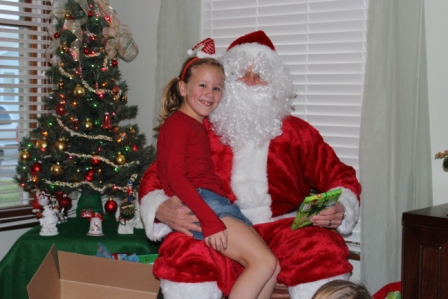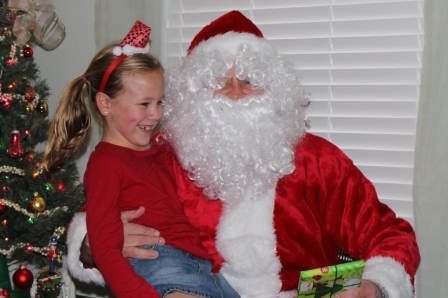 Perry with Santa...and her reaction when Santa asked her to give her Papa a kiss (OOPS!)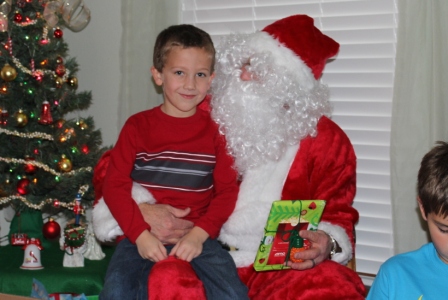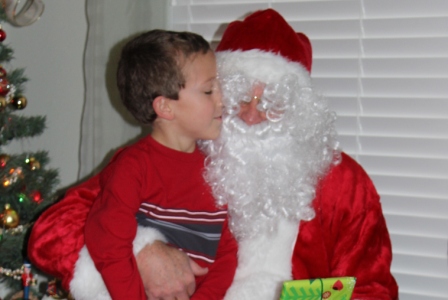 Luca and Santa...he'll give Santa a kiss!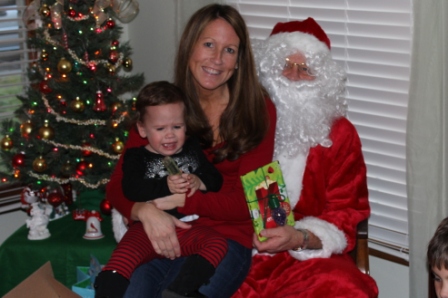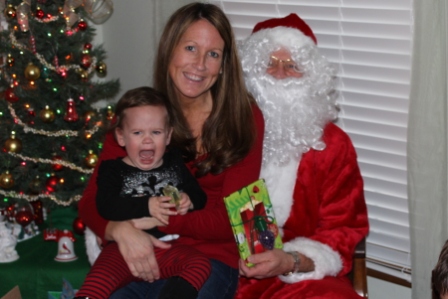 Carly is NOT happy about seeing Santa!!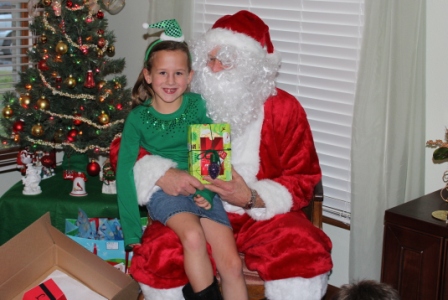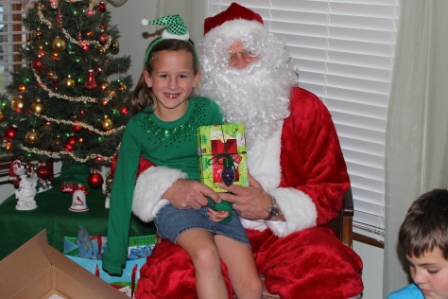 Ella and Santa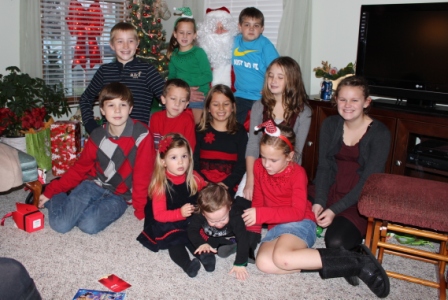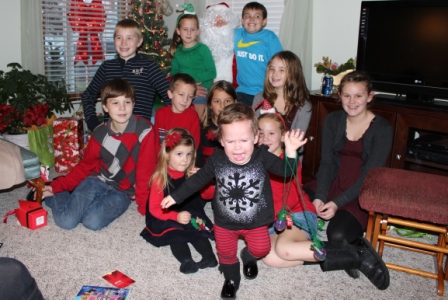 Carly doesn't even want to be a in a group photo with Santa!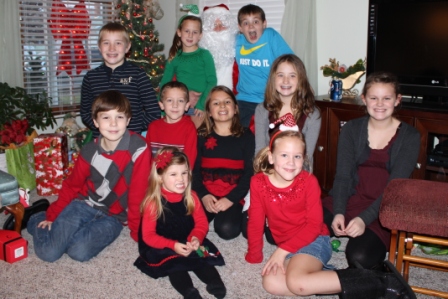 Jake, Ella, Nate in the back row
Christian, Luca, Arista, Remi, Anna in the second row
Tesla and Perry in the front row
(Carly and Amelia not pictured)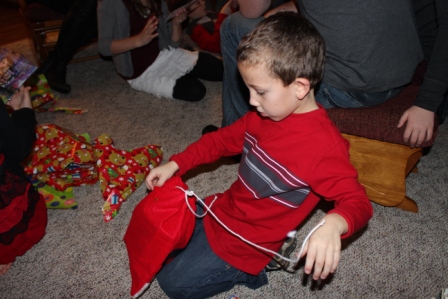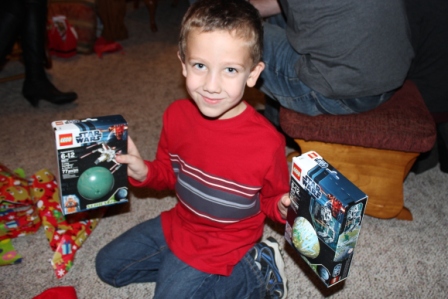 Luca got Legos!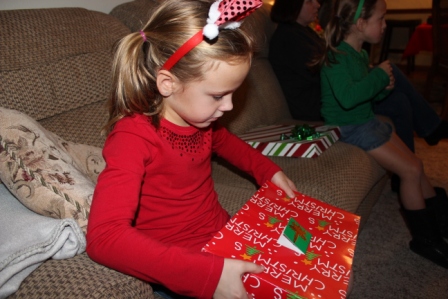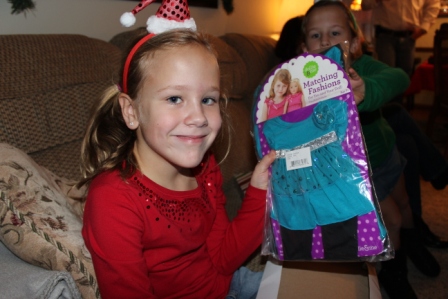 Perry got dolly/girl matching clothes!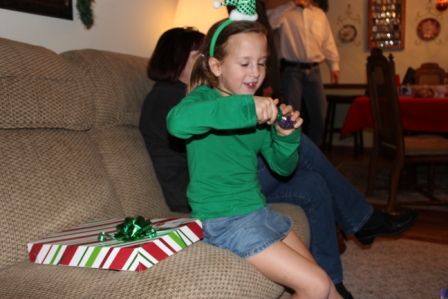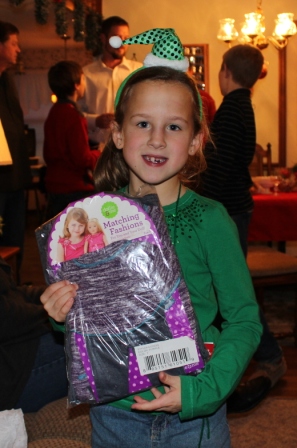 Ella also got dolly/girl matching clothes!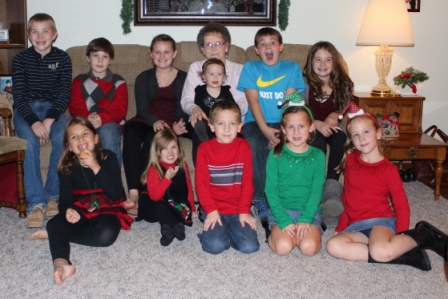 Great Grandma Betty and all the great-grandkids (minus Amelia)
December 18
One of our Random Acts of Christmas Kindness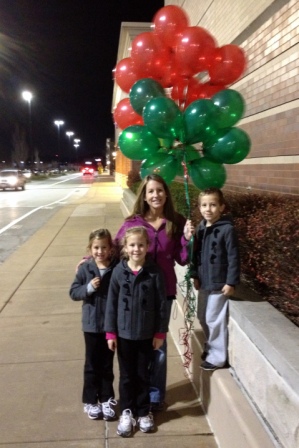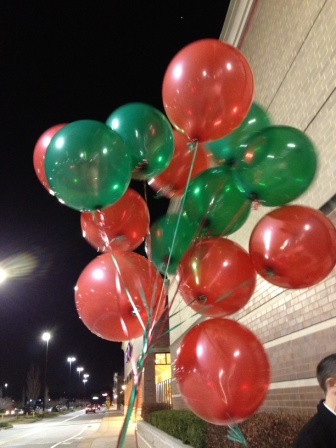 Handing out green and red balloons to kiddos outside Target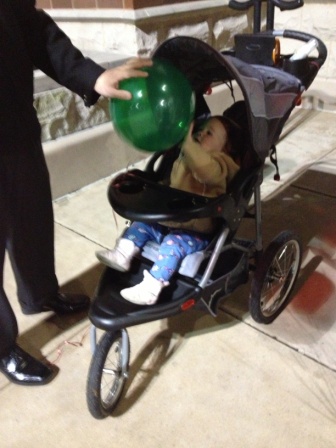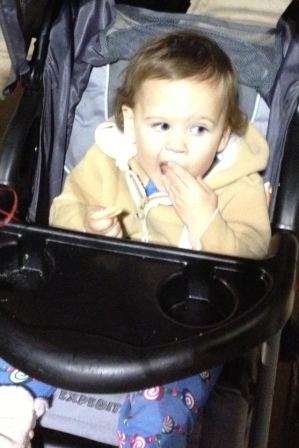 Carly pretty much thinks we're crazy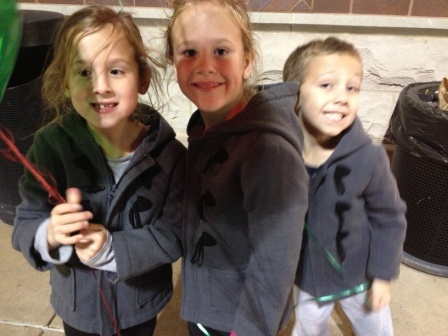 Having fun spreading Christmas cheer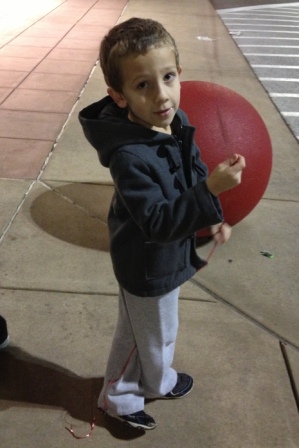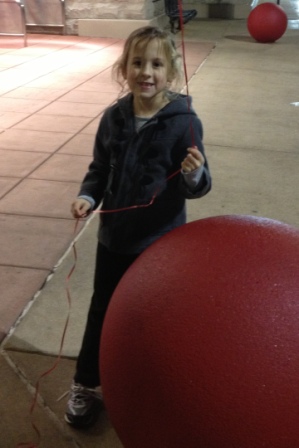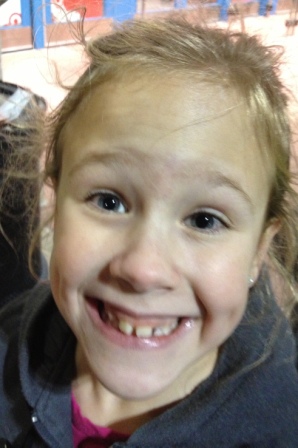 Balloons make everyone happy!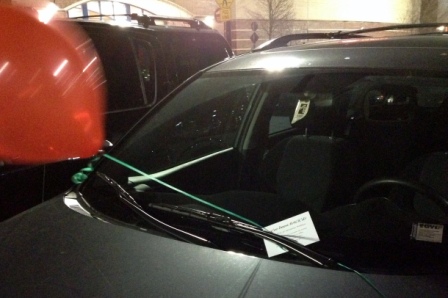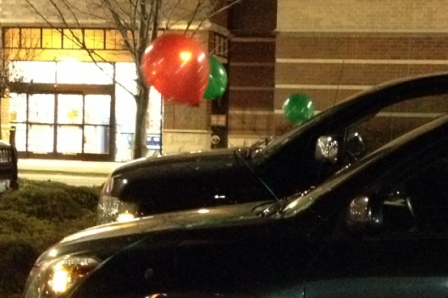 Had a few leftover, so we left them on windshields with our RACK cards
December 19
School Christmas Parties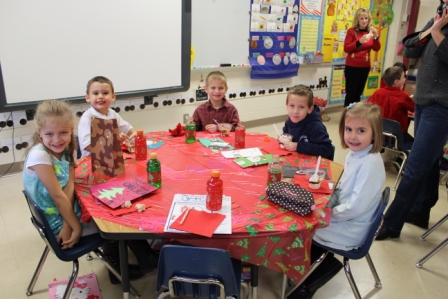 Luca and his table eating sundaes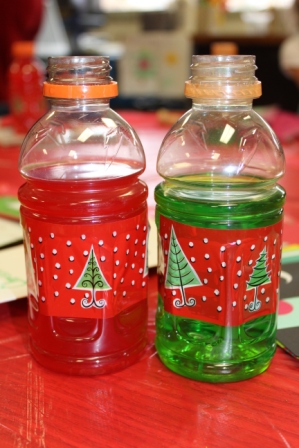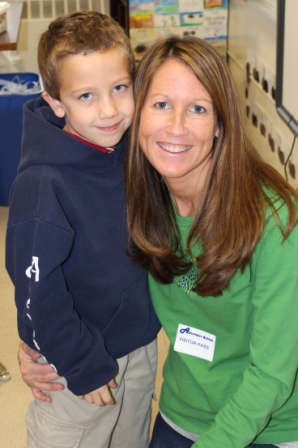 Cool Christmas-y Gatorade drinks...Luca and Mommy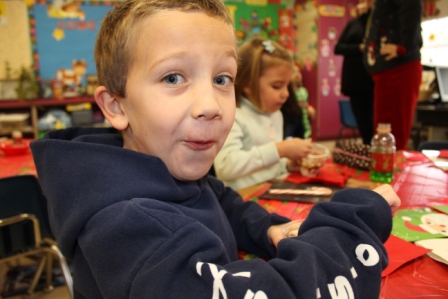 GOOFBALL!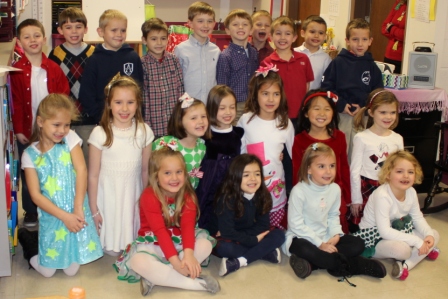 Lukey's class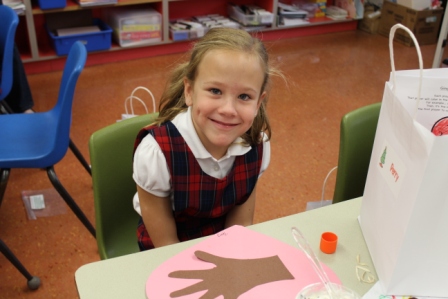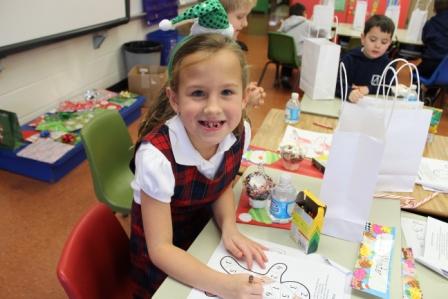 Snuck over to P&E's party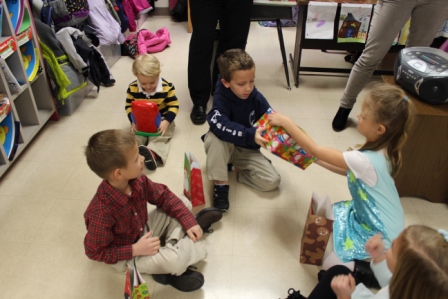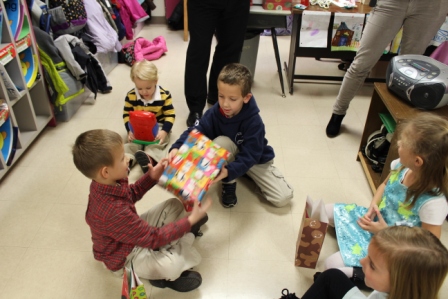 Luca playing pass the present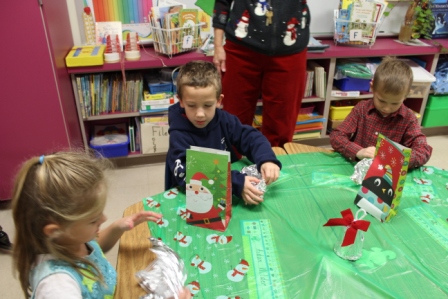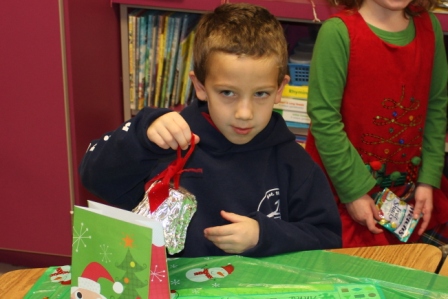 Making a bell ornament out of the Dairy Queen sundae lids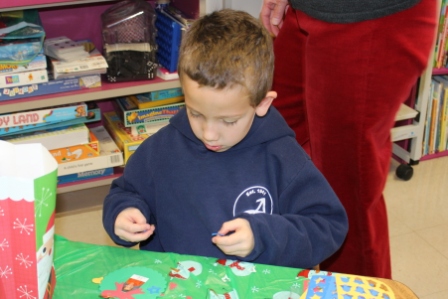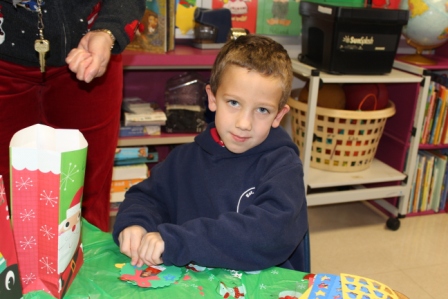 Decorating his picture/wreath ornament
December 23
Christmas at Teppie's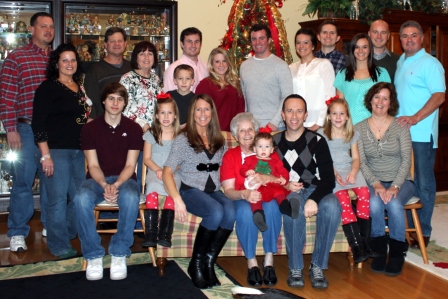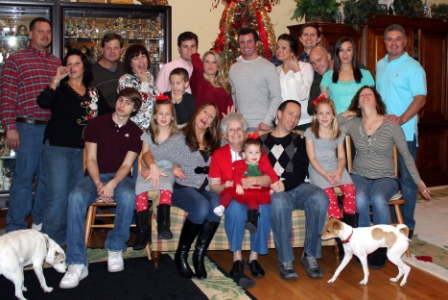 "Normal" and Silly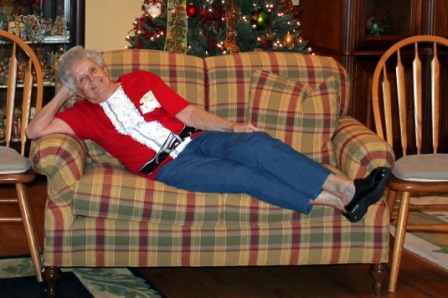 Teppie Claus taking a brief break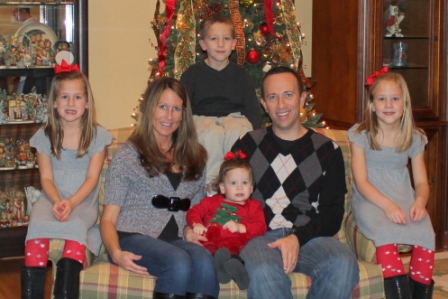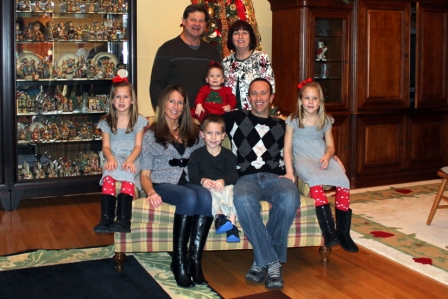 Rogan fam...Rogan/Bast fam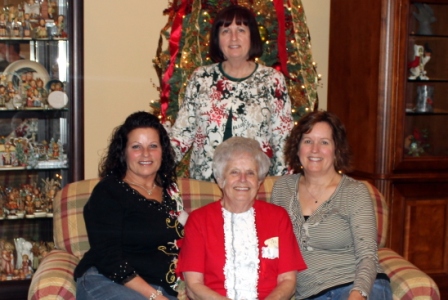 Pratt ladies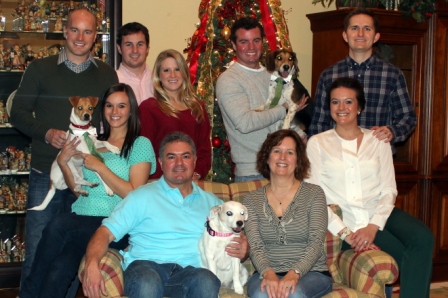 Tobin fam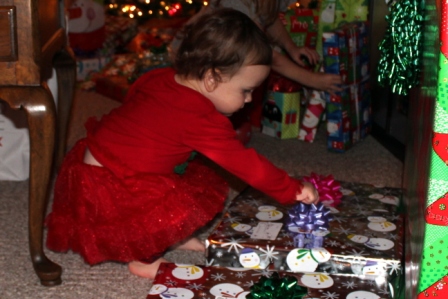 Carly sneaking some bows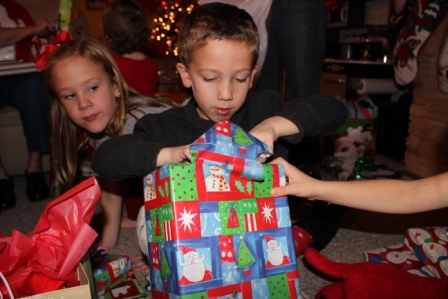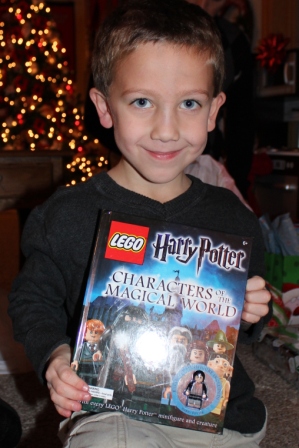 Harry Potter!!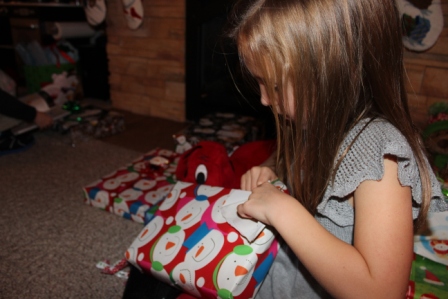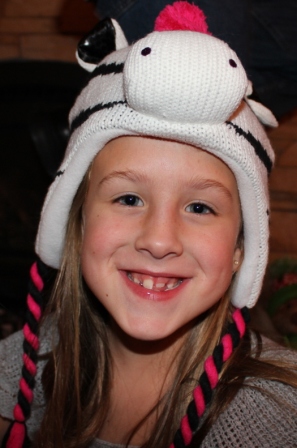 Cool Zebra hat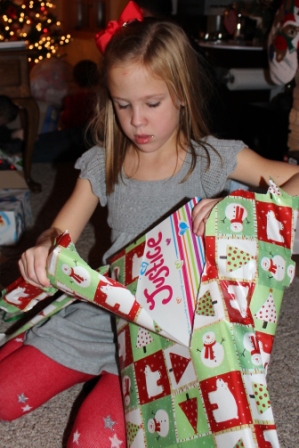 Cool Panda hat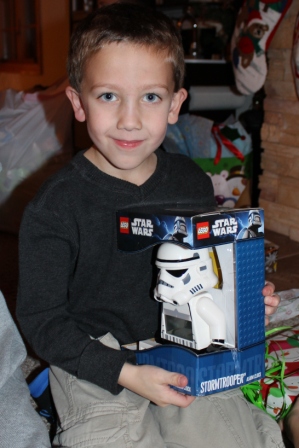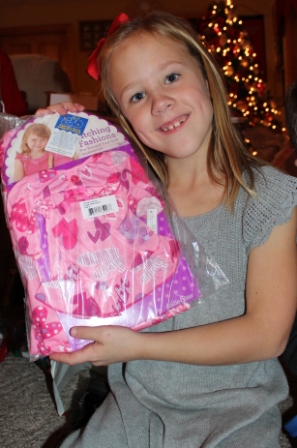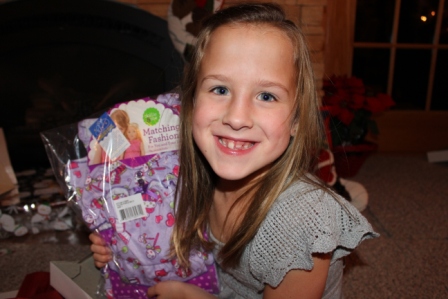 Storm Trooper clock and matching dolly/girl jammies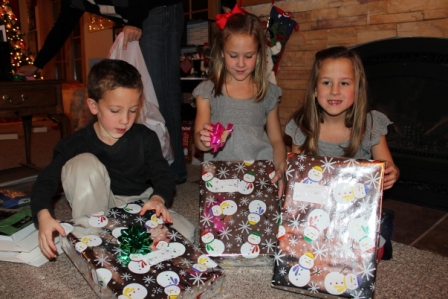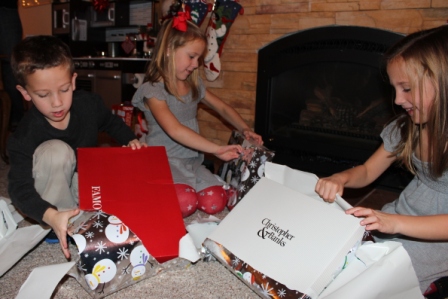 Last but not least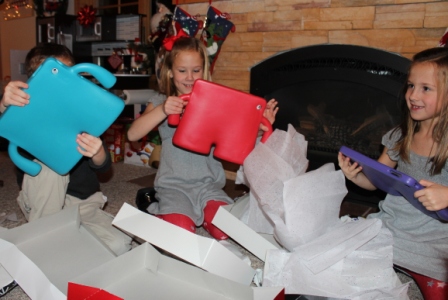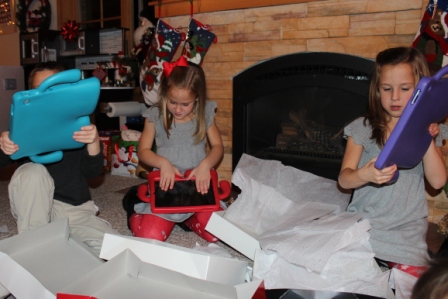 iPads!!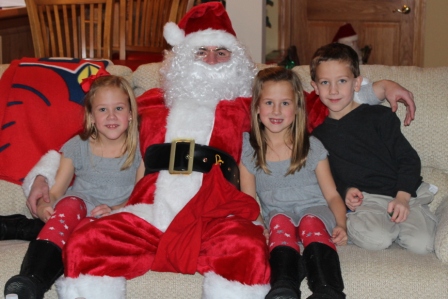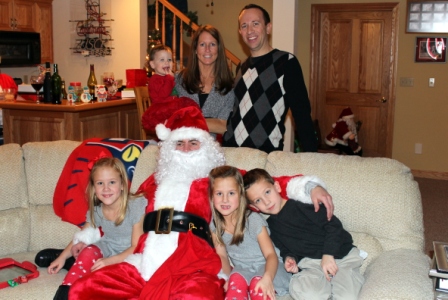 We are so lucky that Santa always thinks to stop by our parties!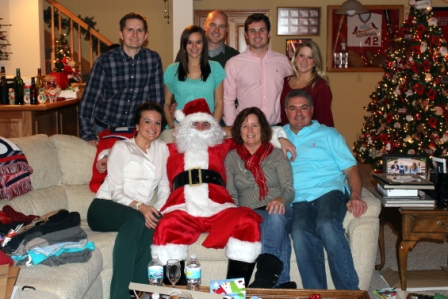 Santa and the Tobins...hey, where's Ben?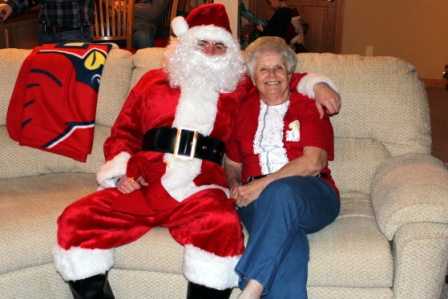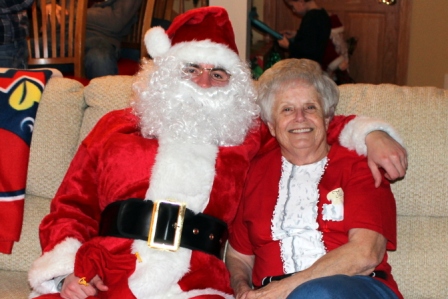 Santa and Teppie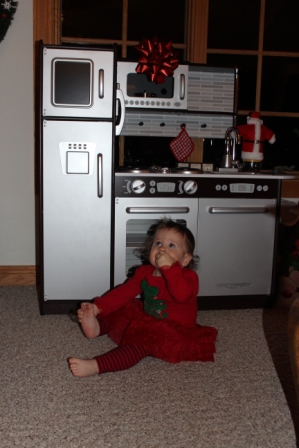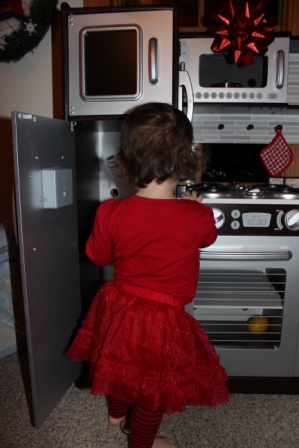 Carly and her new kitchen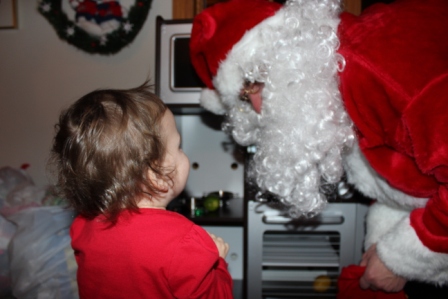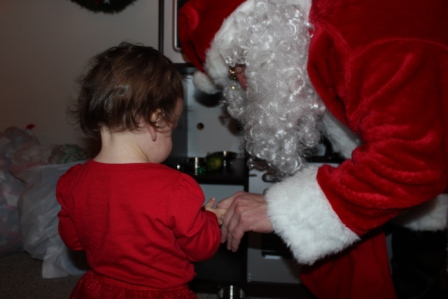 Chatting with Santa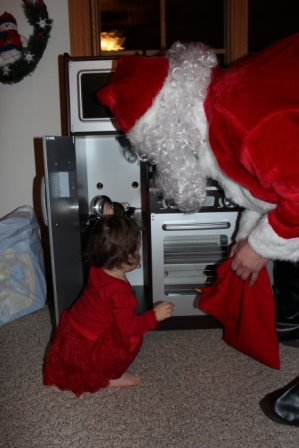 See, I put my pots right in here Santa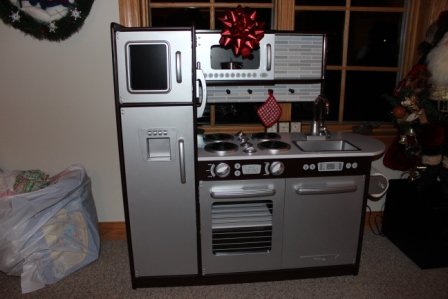 Pretty spectacular kitchen...I think I'm jealous!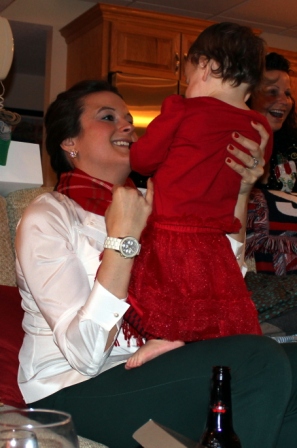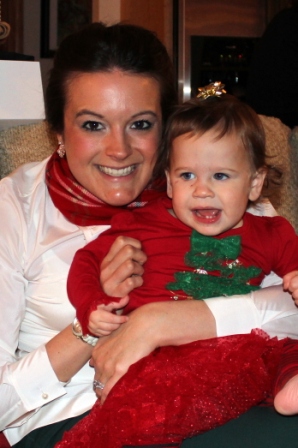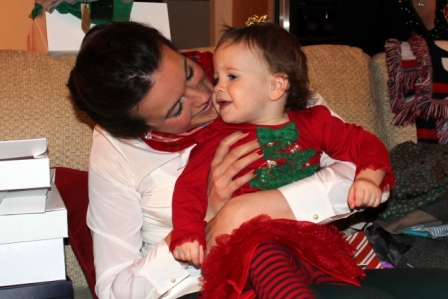 Godmother/goddaughter bonding time
December 24
Stuhlmann Christmas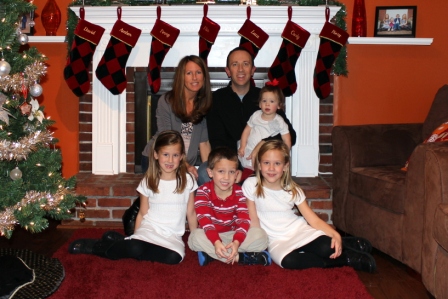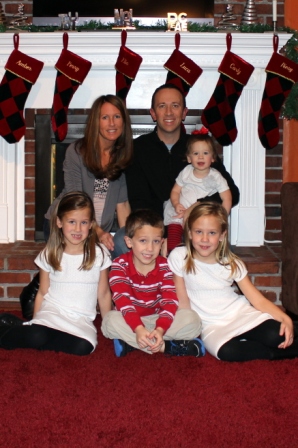 Our fam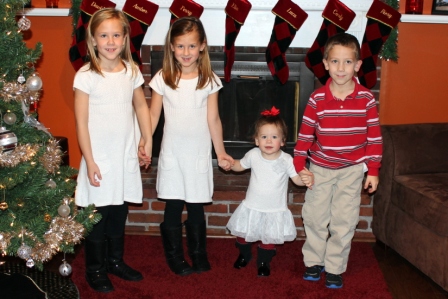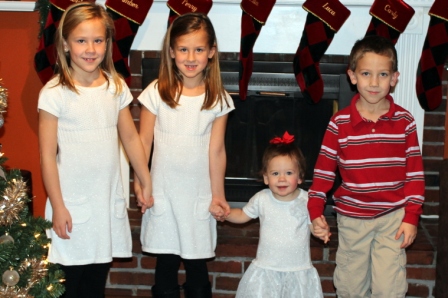 Cute kids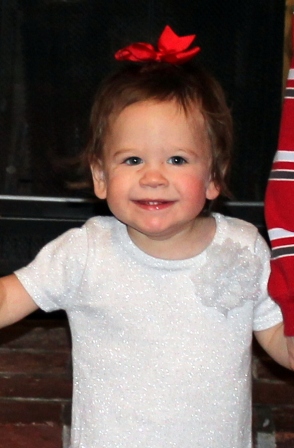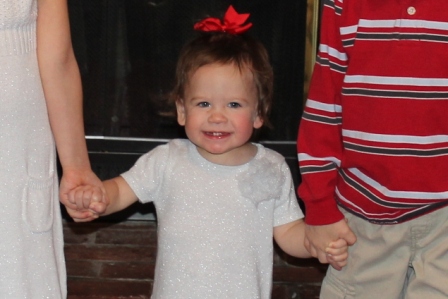 Super cute baby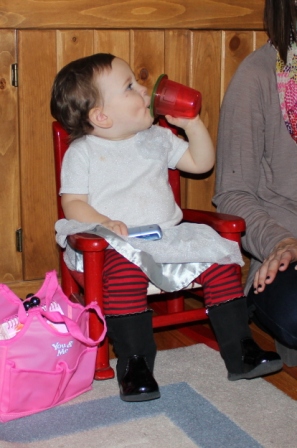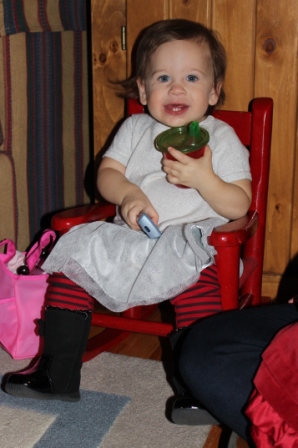 She loved this little rocking chair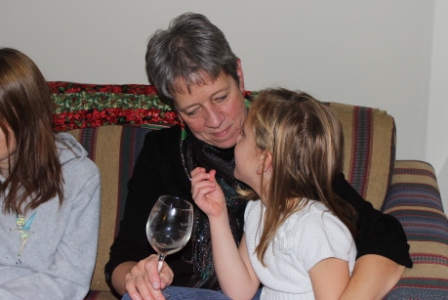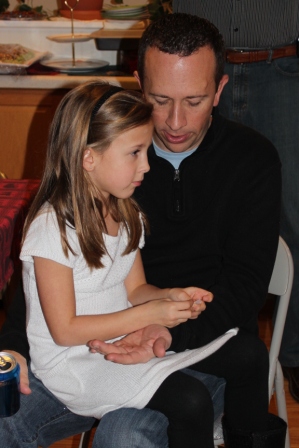 Perry and Grandma Deb...Ella and Daddy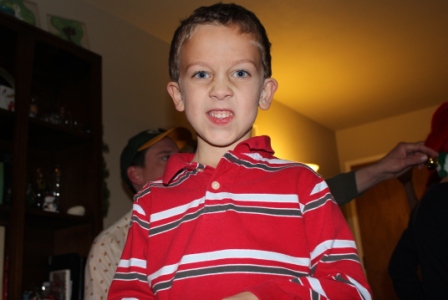 Luca with a stinker face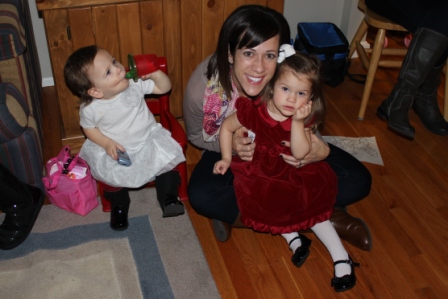 Aunt Angela and cousin Madelyn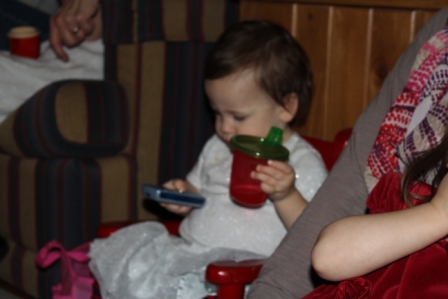 Checkin' her messages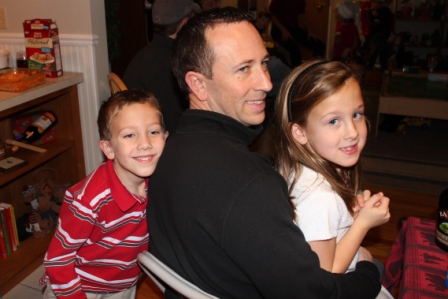 Luca, Daddy, Ella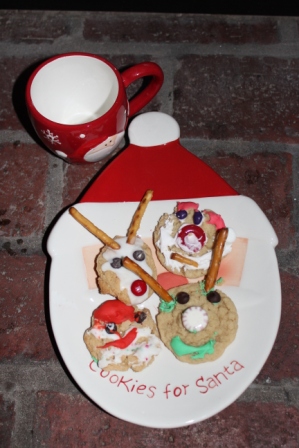 Cookies for Santa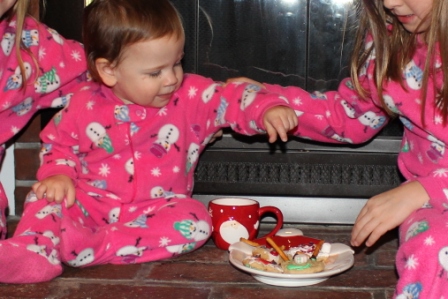 Naughty baby!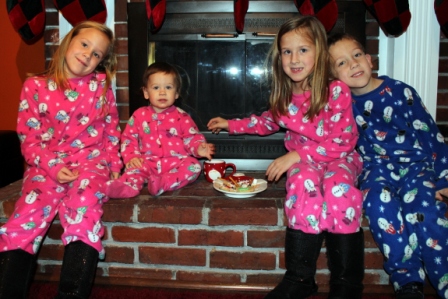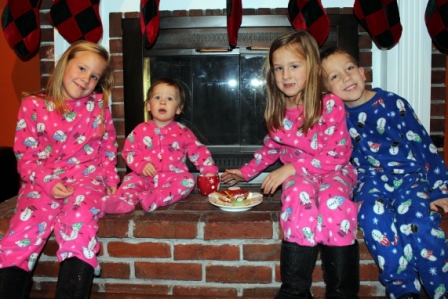 Cookies!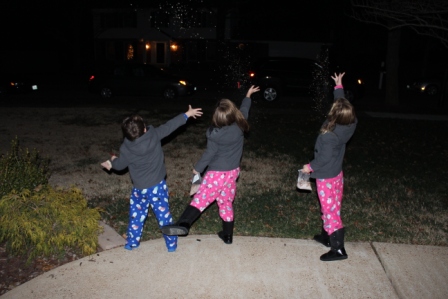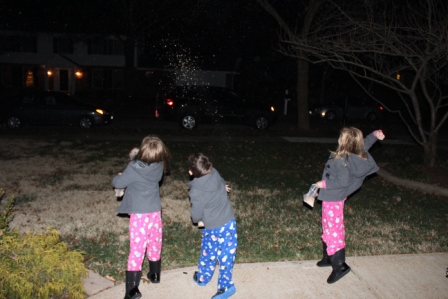 Sprinkling reindeer food on the lawn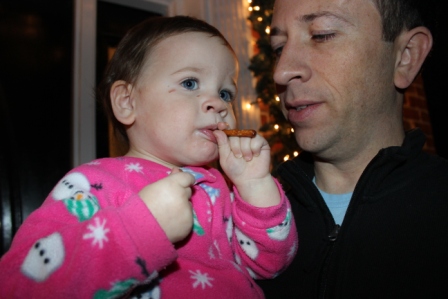 Carly thinks they are funny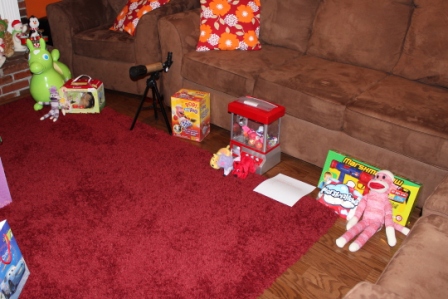 Santa was here!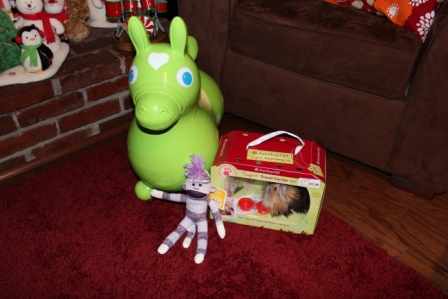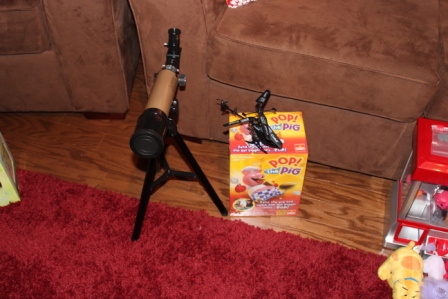 Carly and Luca's hauls
(Rody, sock monkey, and Bitty Baby pet for Carly...telescope, helicopter, and Pop the Pig game for Luca)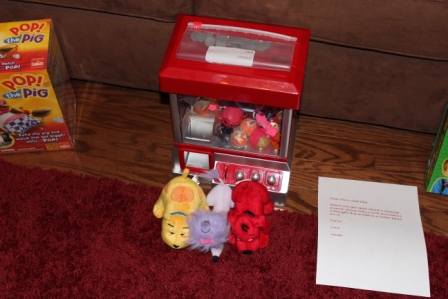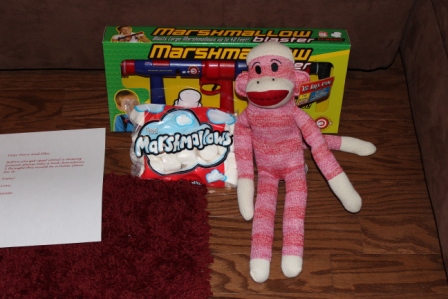 Ella and Perry's hauls
(crane game and mini Clifford and friends for Ella...marshmallow gun and sock monkey for Perry)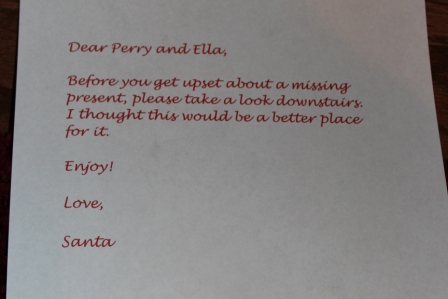 And a note to P&E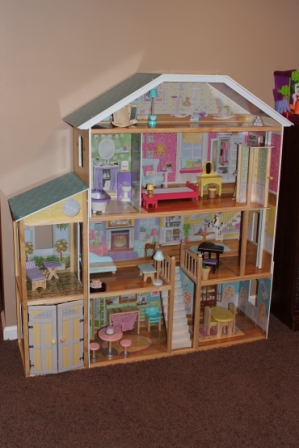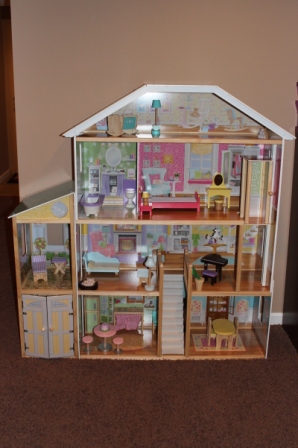 The mecca of all dollhouses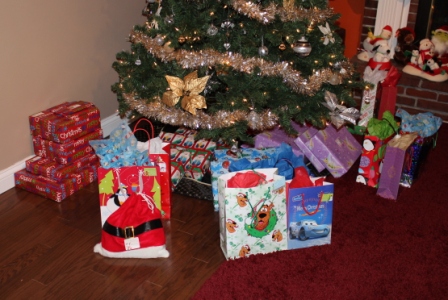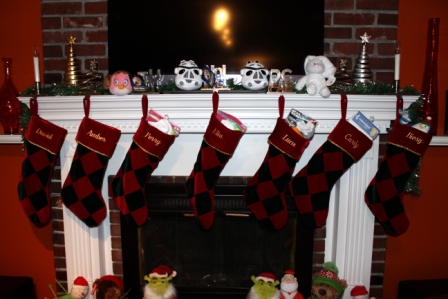 Parent and sibling presents...stockings
December 25
MERRY CHRISTMAS!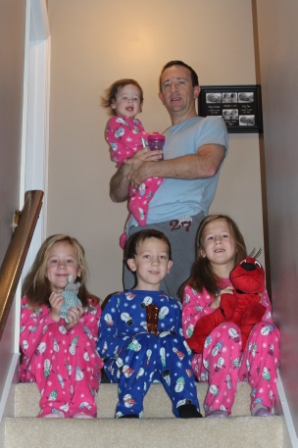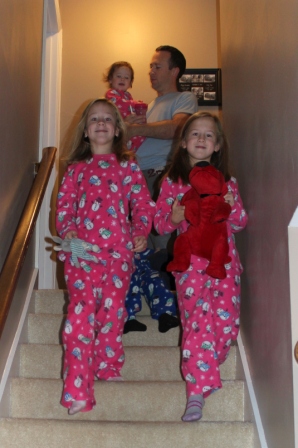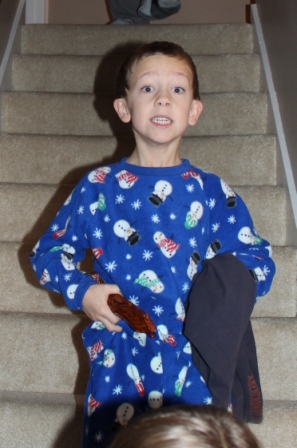 Coming down the steps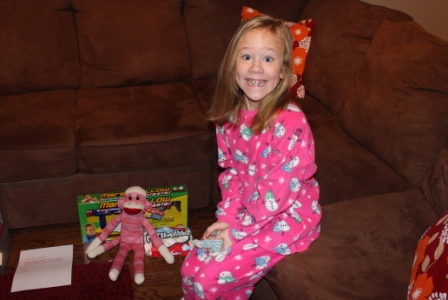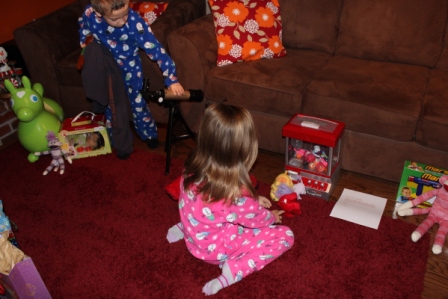 Perry is excited!! Luca and Ella checking out their gifts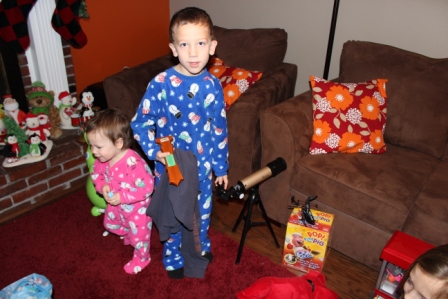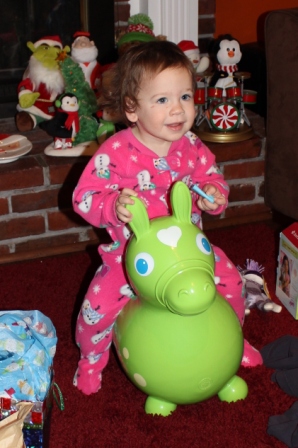 Luca likes his telescope...Carly likes her Rody!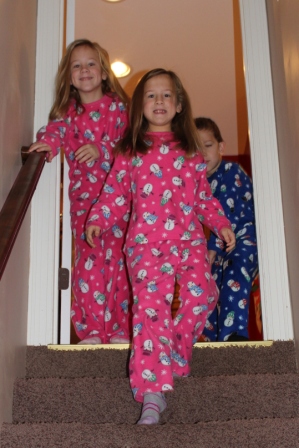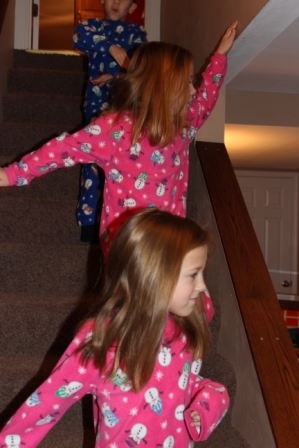 Coming down the basement steps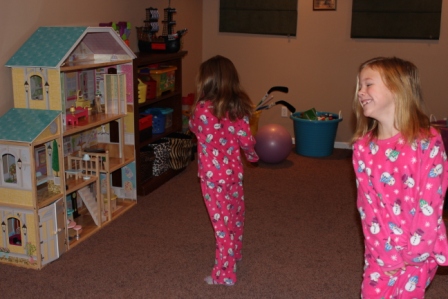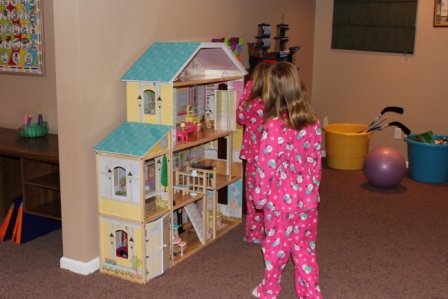 WOW, it's bigger than they are!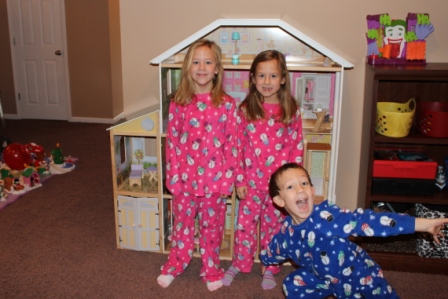 Photo bomb by Luca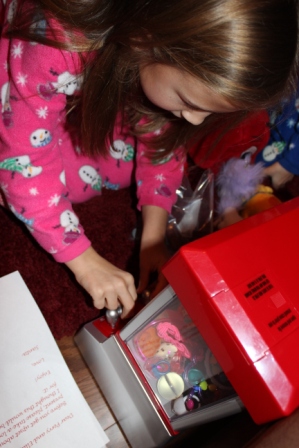 Ella playing her crane game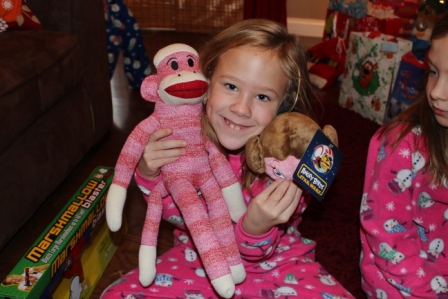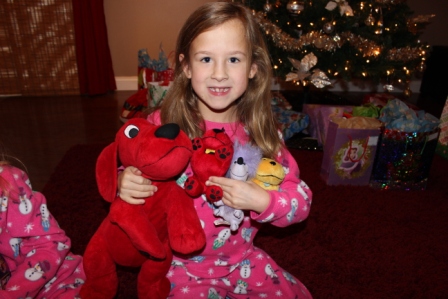 The new stuffed animals
WANT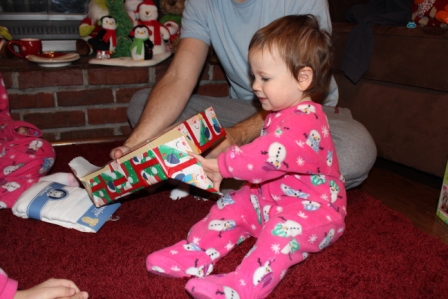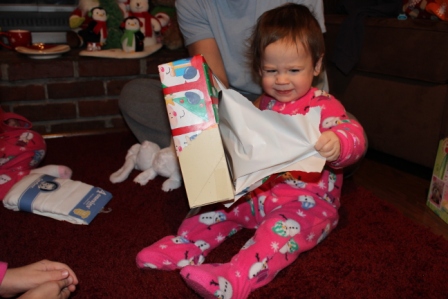 Littlest Rogan goes first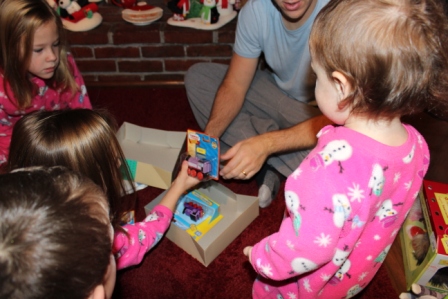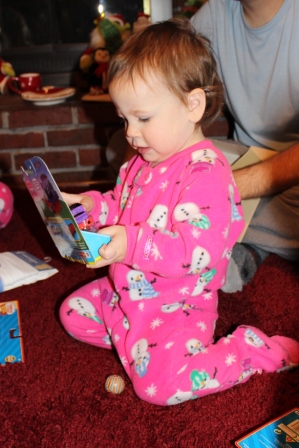 She lost interest until she found out it was trains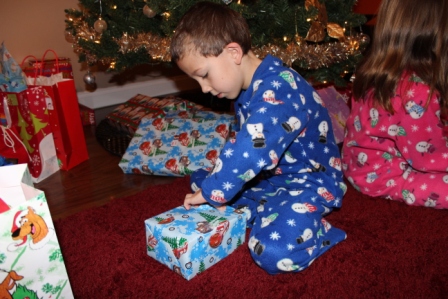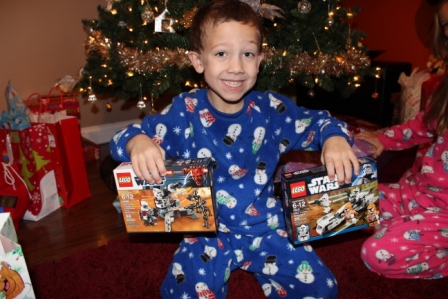 Next littlest Rogan...Legos!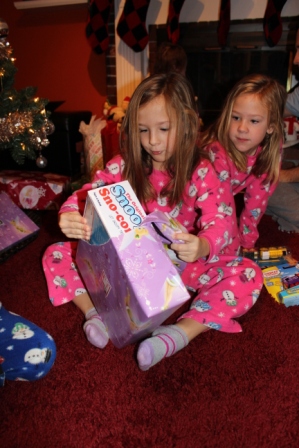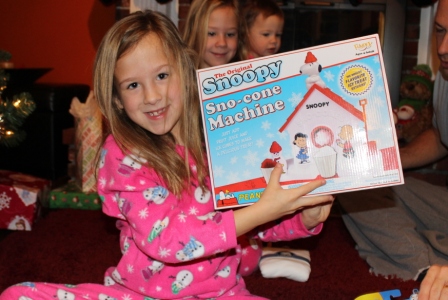 3rd littlest got a Snoopy Sno-cone Machine!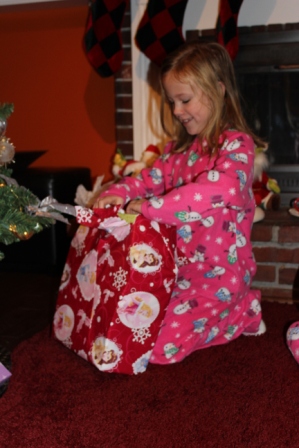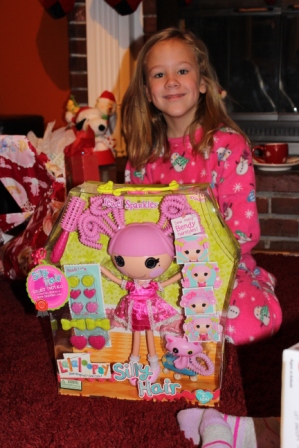 4th littlest got a Lalaloopsy with silly hair
NEED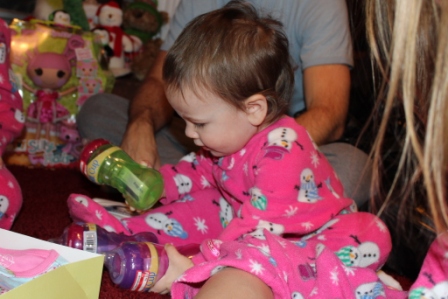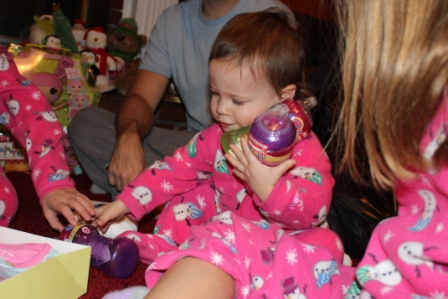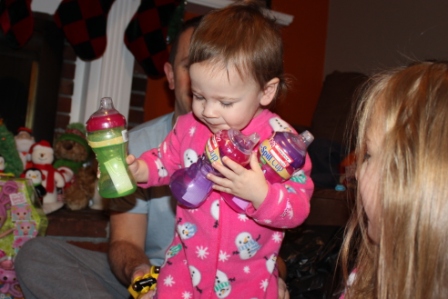 New sippies!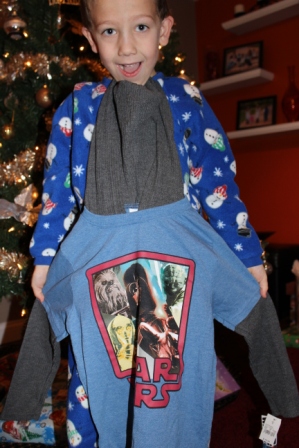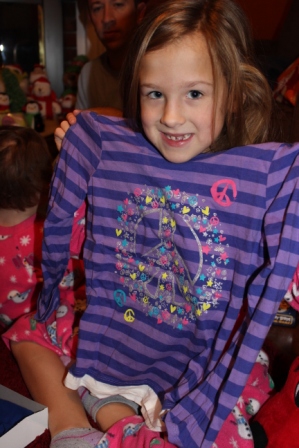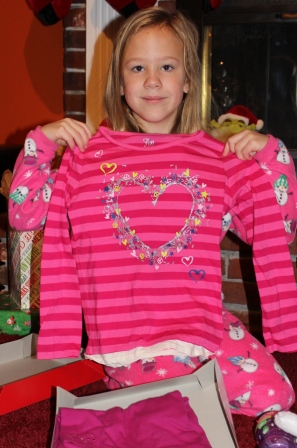 New shirts!
DO
*Carly got some Fisher Price Wheelies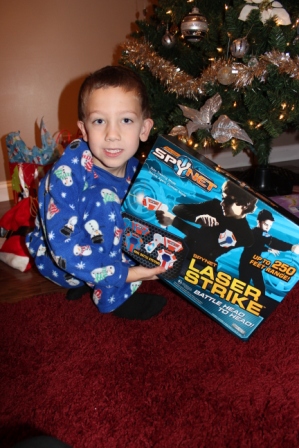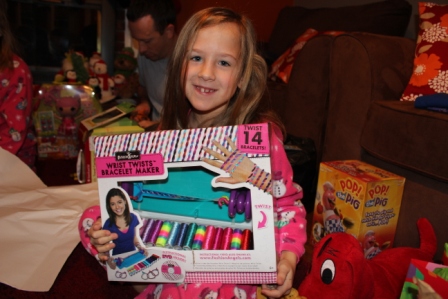 Laser tag...bracelet maker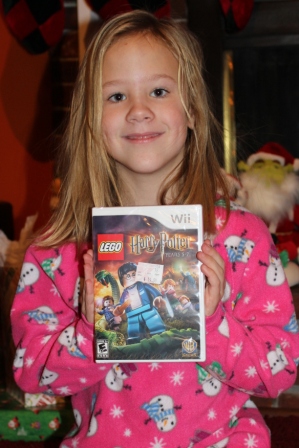 Harry Potter Wii game
READ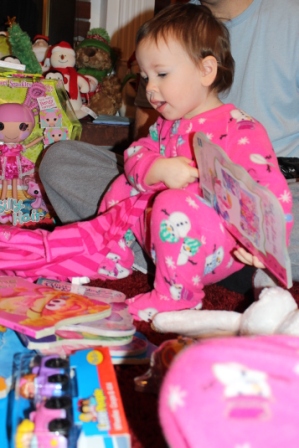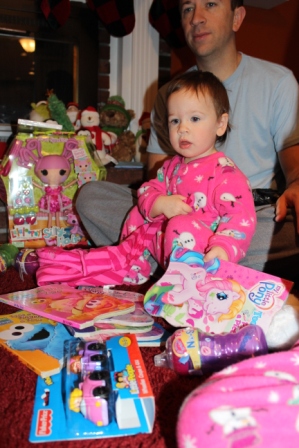 Hand me down books for Carly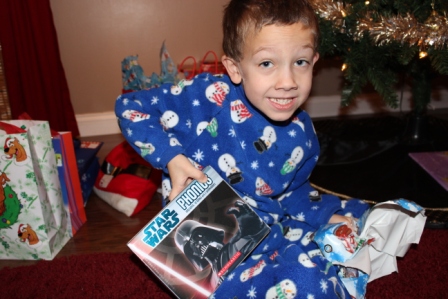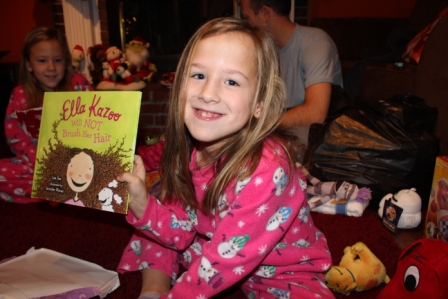 Star Wars books for Luca...Ella Kazoo Will Not Brush Her Hair for Ella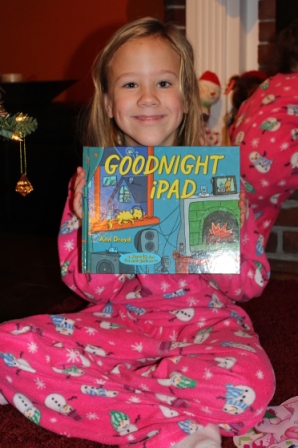 Goodnight iPad for Perry
SIBLING GIFTS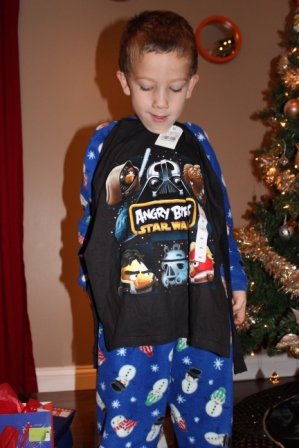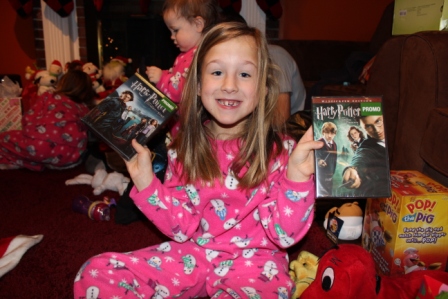 Angry Birds Star Wars shirt...Harry Potter movies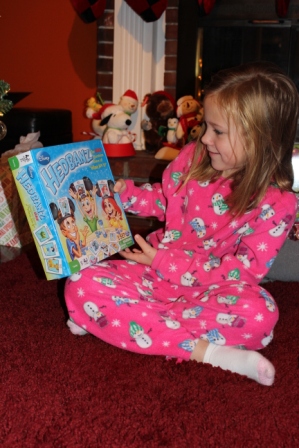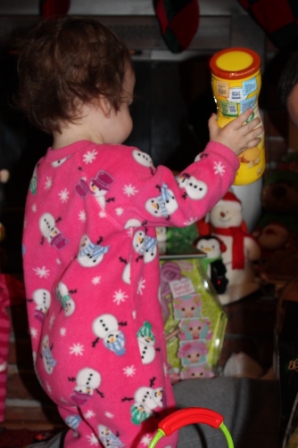 Disney Hedbanz game...Puffs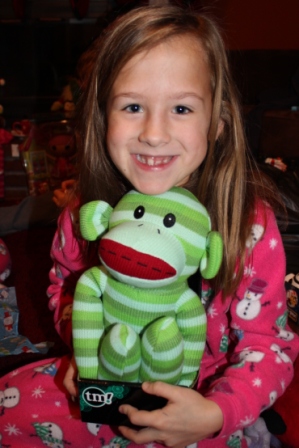 Star Wars sheets...Sock monkey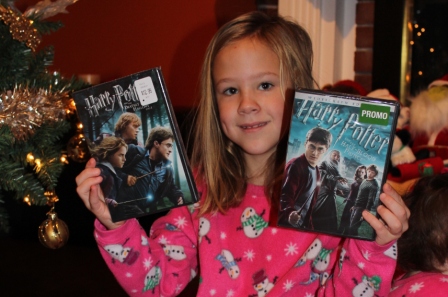 More Harry Potter movies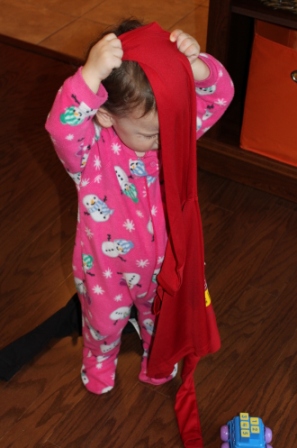 Someone likes big bro's shirt
Christmas with Grandma Kim and Papa John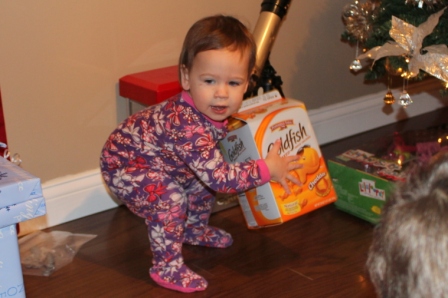 Goldfish!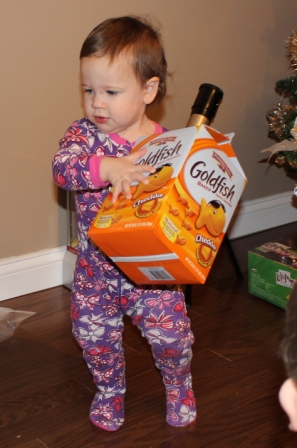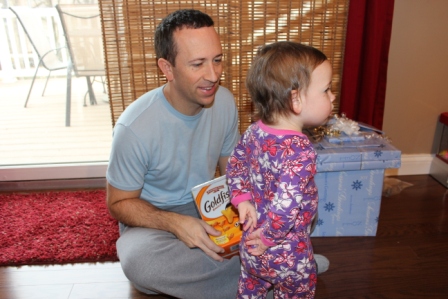 Gimme Goldfish Dad!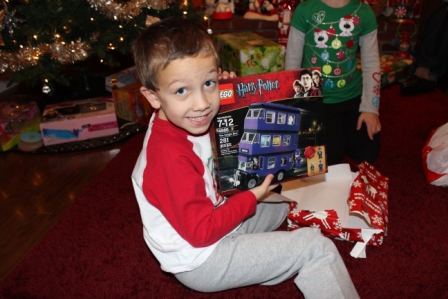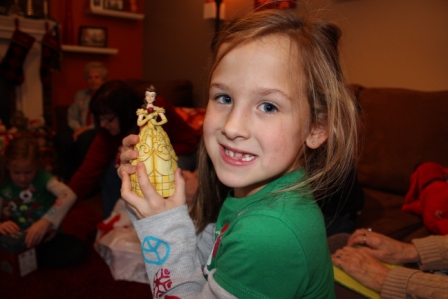 Luca got some Harry Potter Legos...Belle for Ella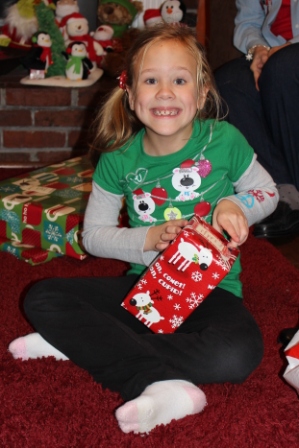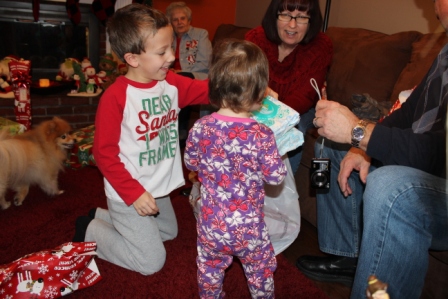 Pretty Perry opening her present...Carly got wipes!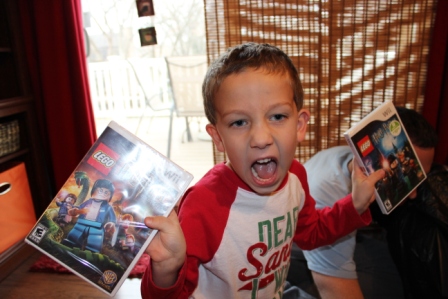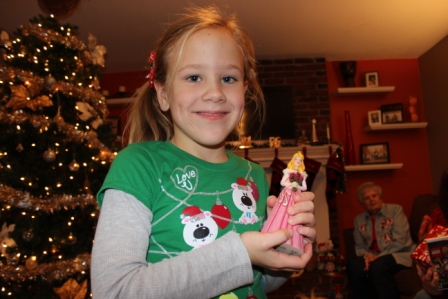 Harry Potter Wii games...Aurora for Perry
Random iPhone pictures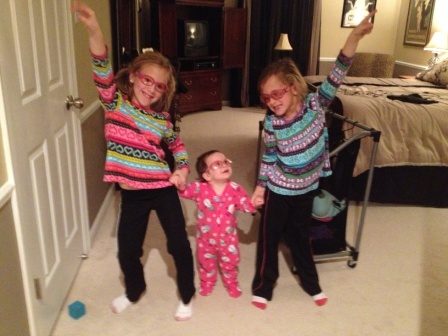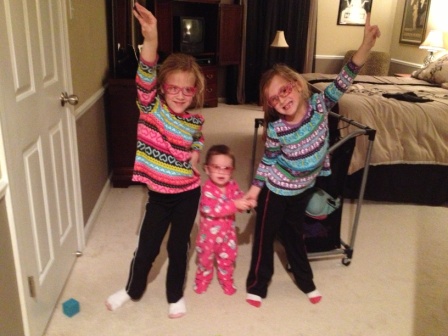 This is how the girls entertain Carly while I'm getting ready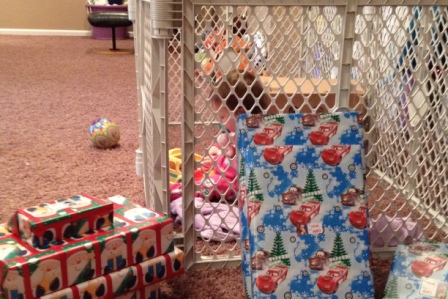 Cute little baby, sitting in her baby jail, sucking on her paci, while Mommy wraps presents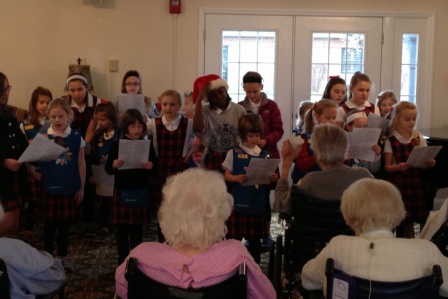 Girl Scout caroling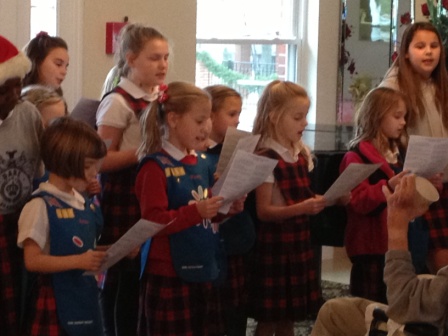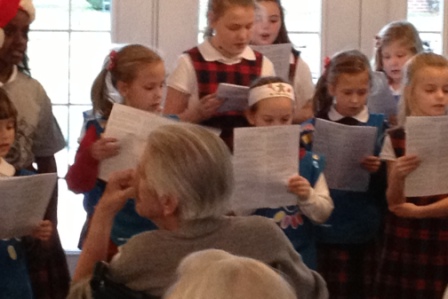 Perry and Ella singing with their Daisy/Girl Scout friends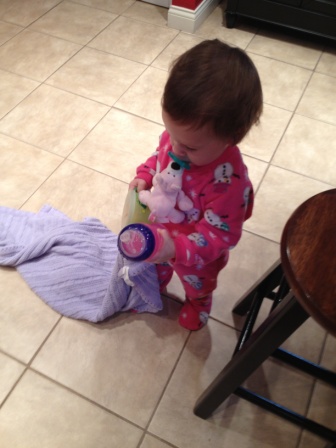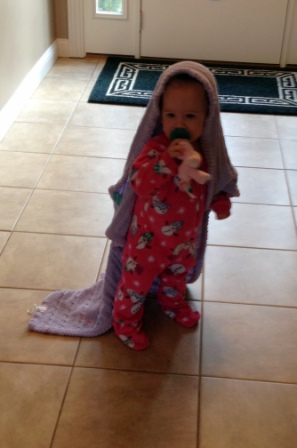 Baby likes to bring her blanky and paci downstairs after nap...or maybe she's getting in the Christmas spirit as the Blessed Mary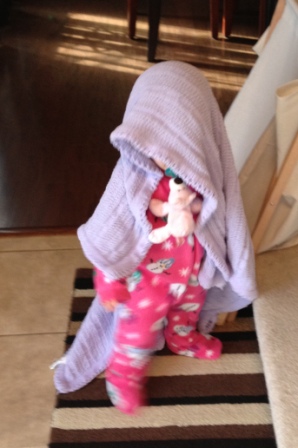 Or maybe she's just goofy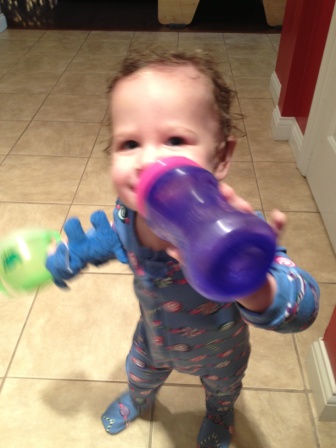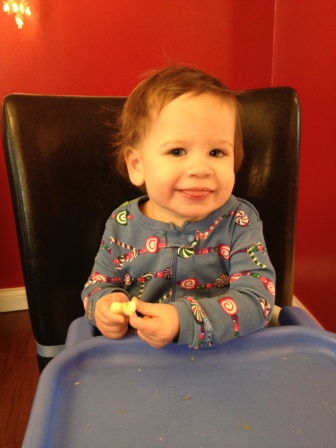 She's a happy little thing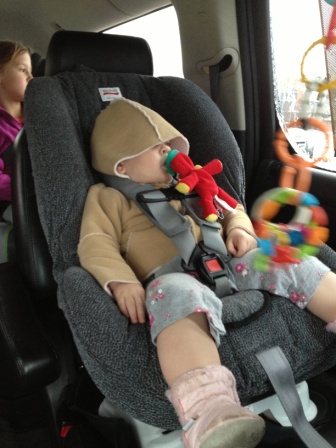 Tired baby after a couple hours at the gym childcare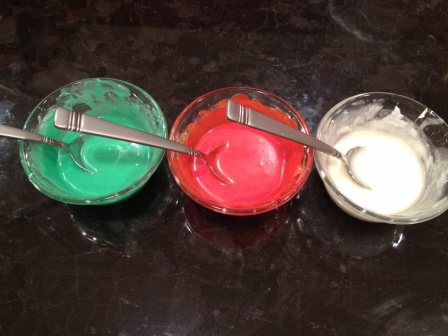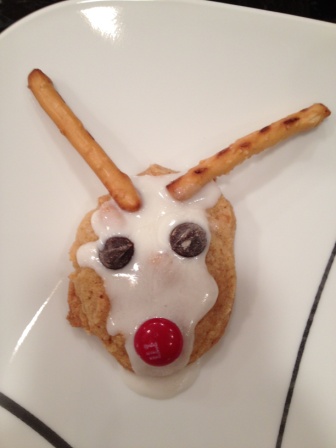 Cookie making!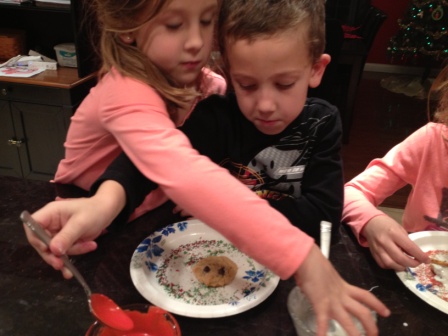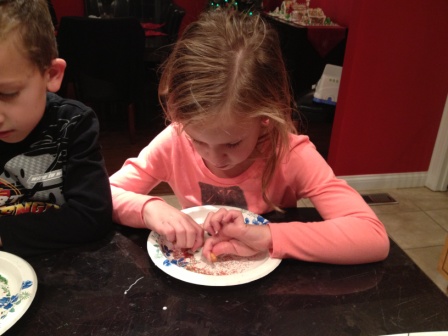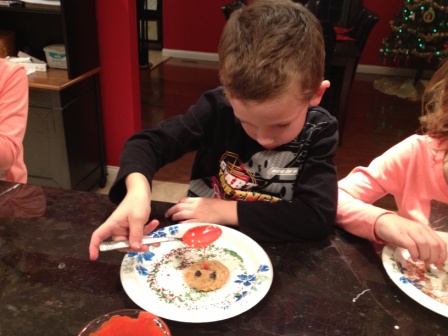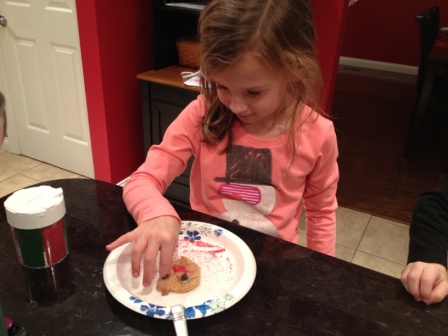 Working hard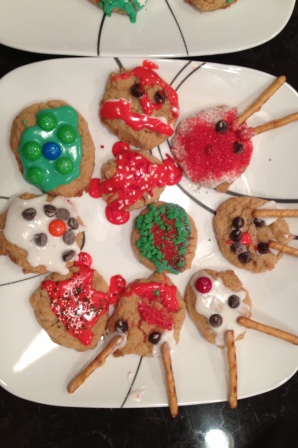 Masterpieces!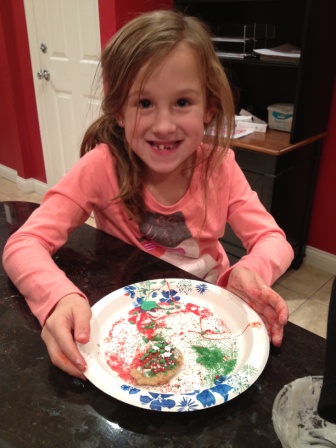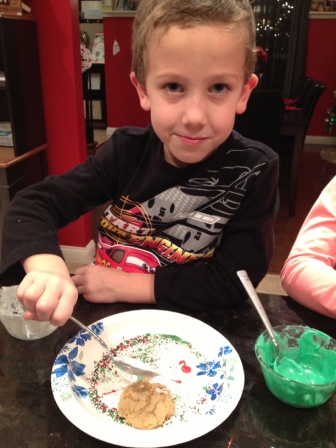 Ella and Luca
Perry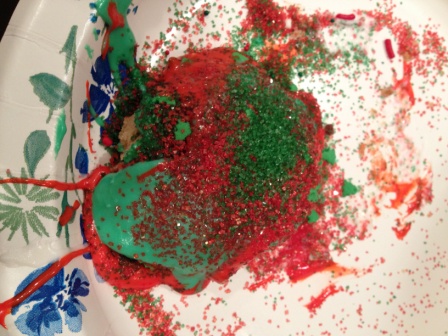 Oh my!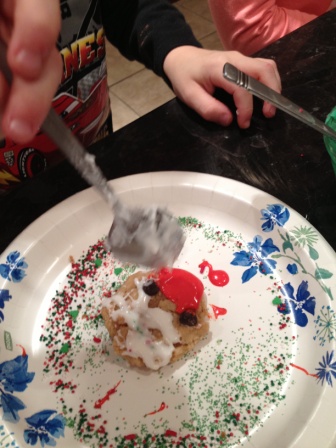 Luca's Santa cookie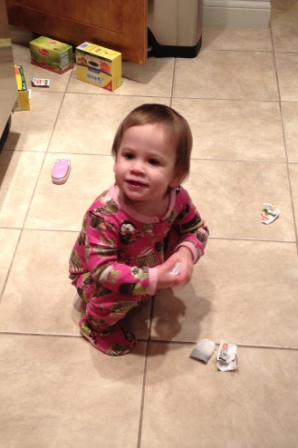 This is what Carly did while we made cookies...emptied the pantry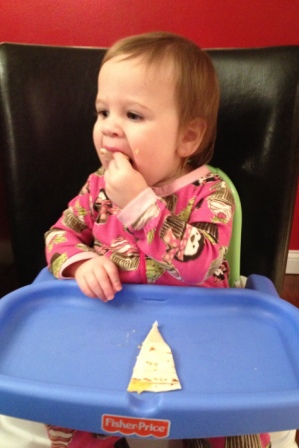 Mmmmm, cheese quesadilla!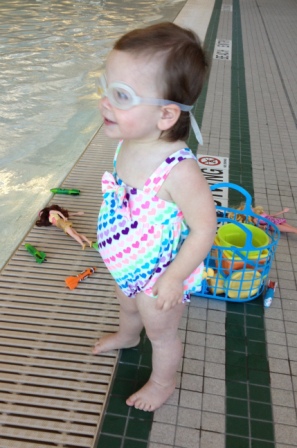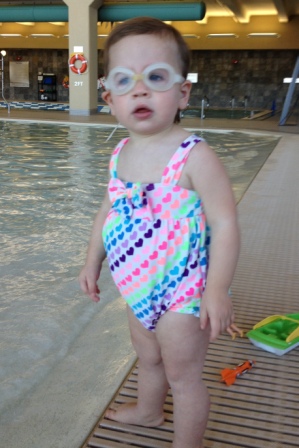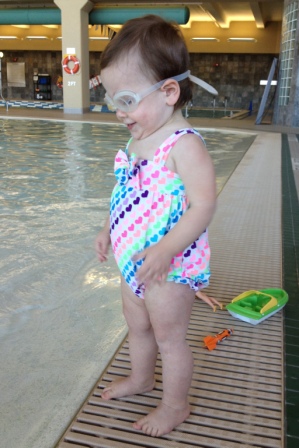 Sexy swimming goggle baby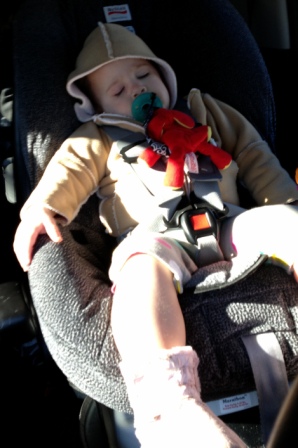 Totally pooped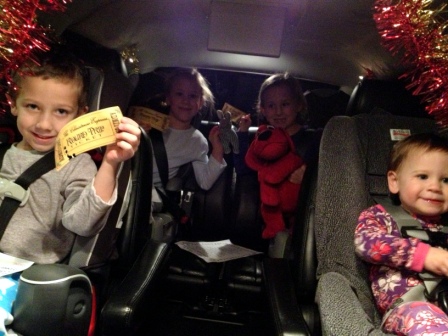 All aboard the Christmas Express!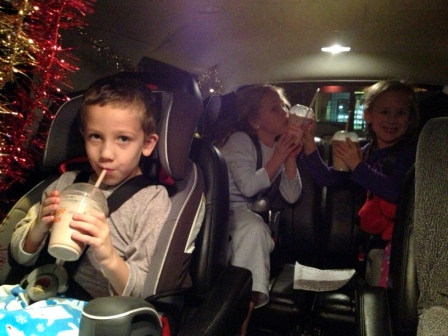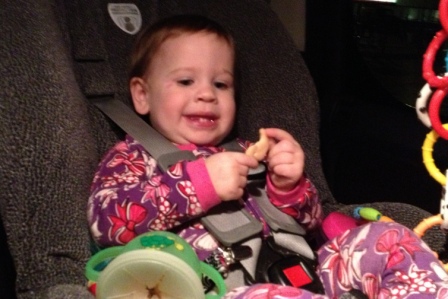 Stop for shakes...animal crackers for Carly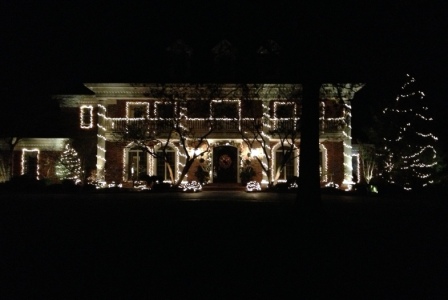 One of my favorite houses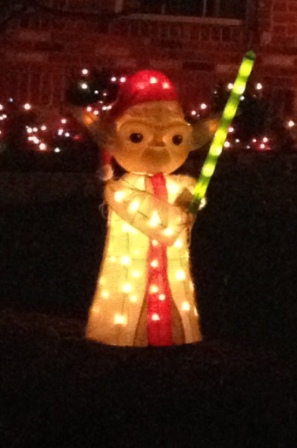 One of Luca's favorite houses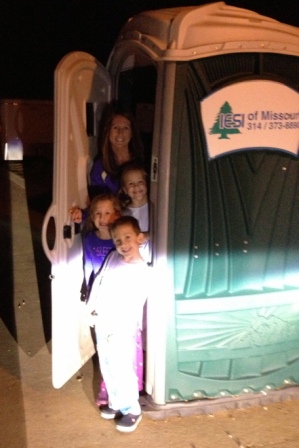 Merry Christmas, Sh*tter's Full!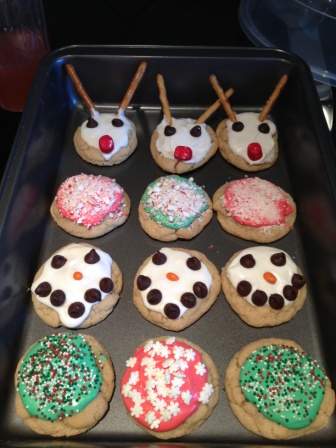 Second round of cookie making
♥ Back to Archives ♥