iPhone pictures...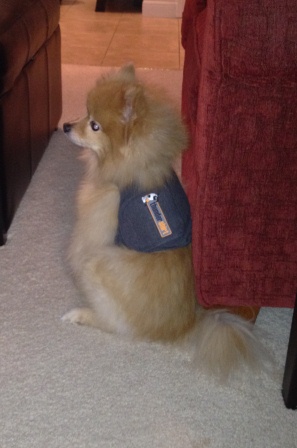 THUNDER DOG!
Dave bought this "thunder shirt" for anxious dogs...it worked for a day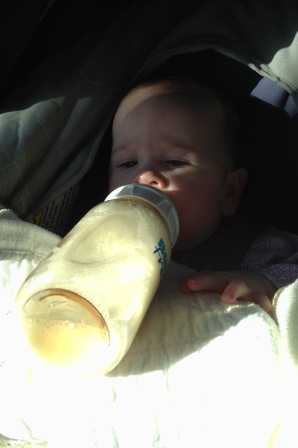 Poor baby with a propped bottle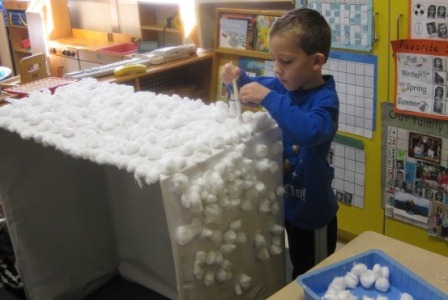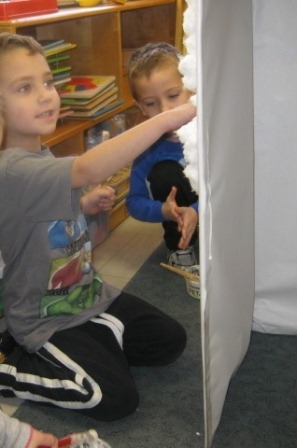 Luca working on a polar bear cave at school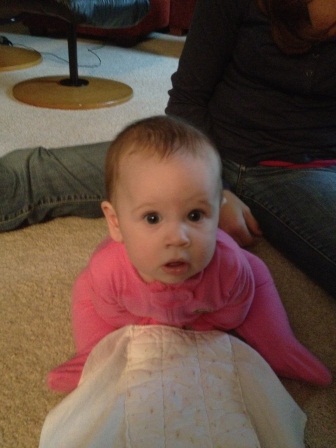 Tripoddin'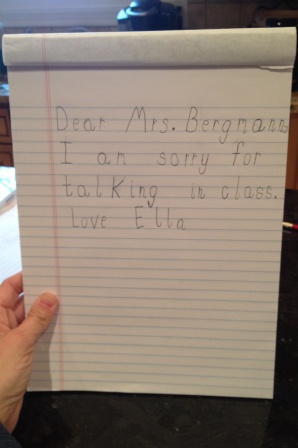 You can guess what happened here...1st lost smiley face
FIRST TIME EATING RICE CEREAL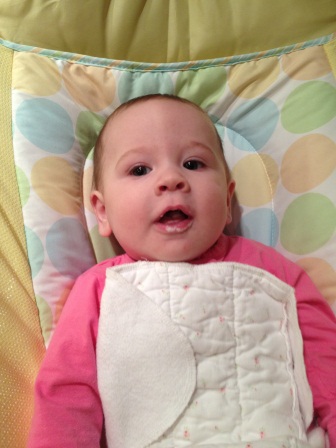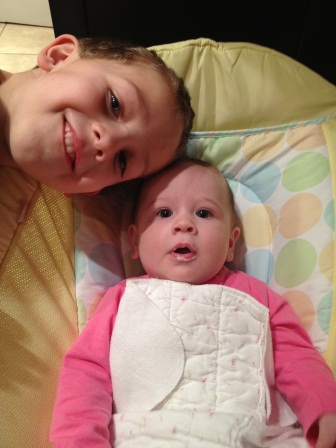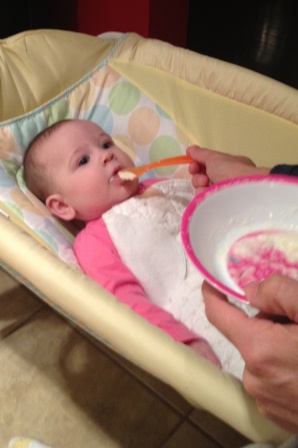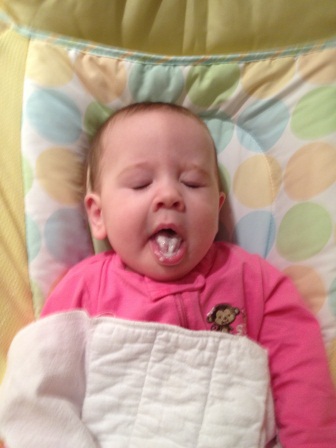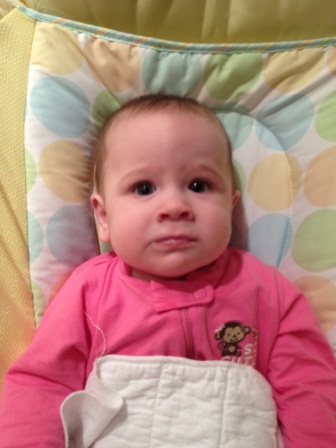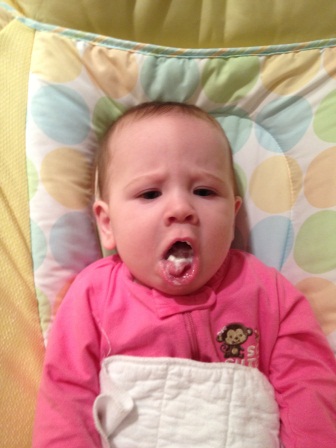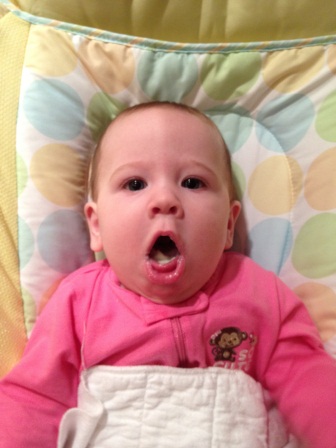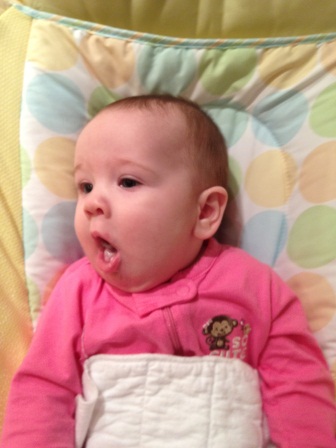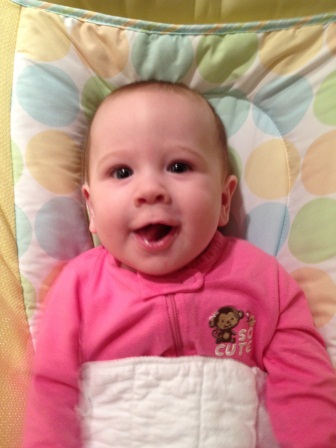 Despite all the gag faces, she really did like it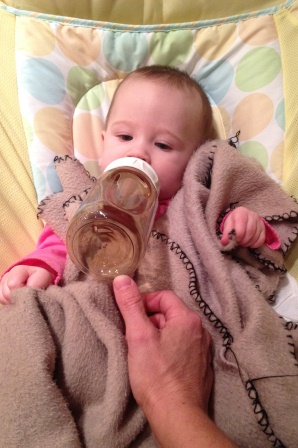 After dinner prune juice and blankey snuggling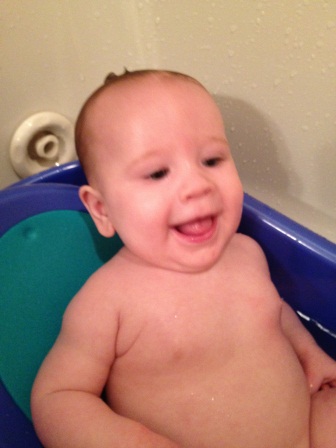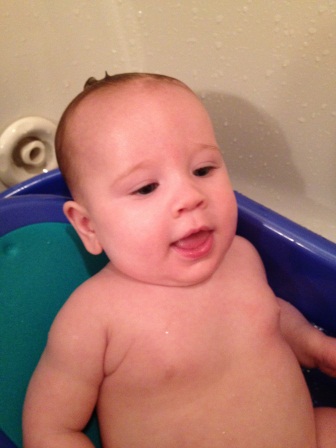 Tubby time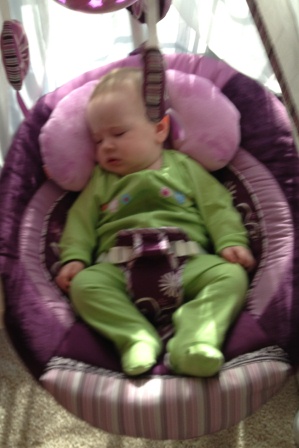 Swing nap
Life doesn't get any better than this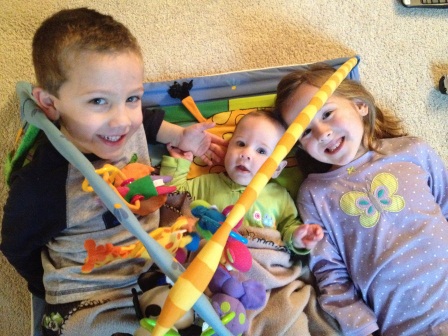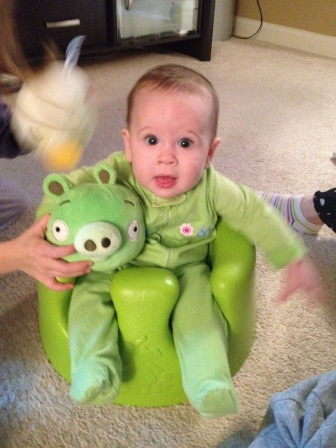 It's always a party at our house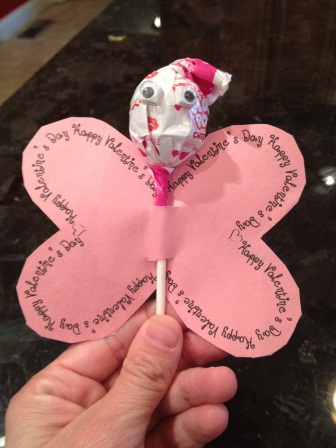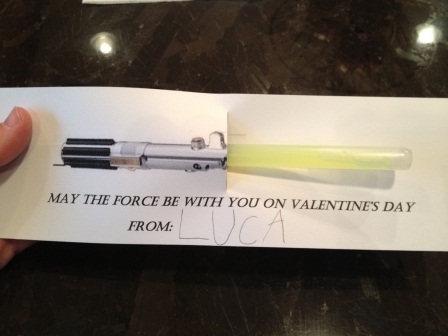 The girls' and Luca's Valentines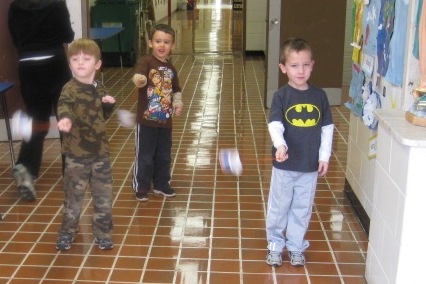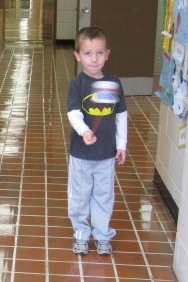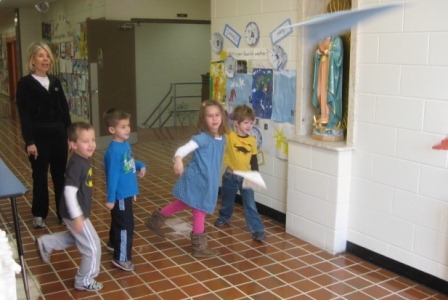 Learning about centrifugal force and airplanes at school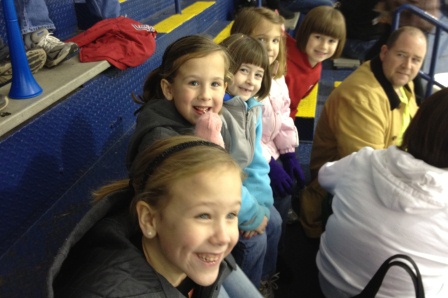 The girls and some of their friends at the Bandits game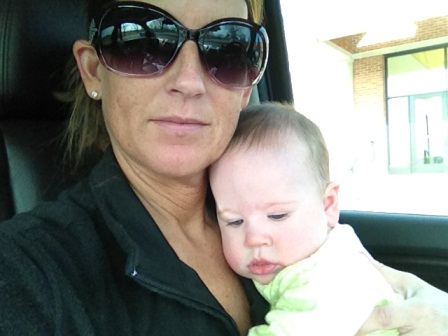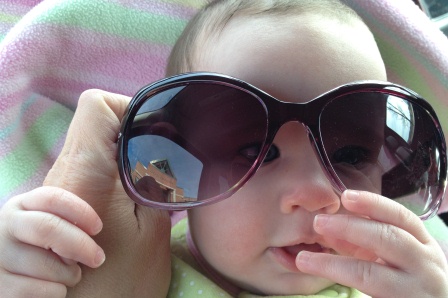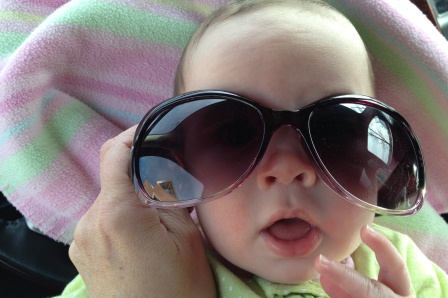 Having some fun in the car while waiting for Luca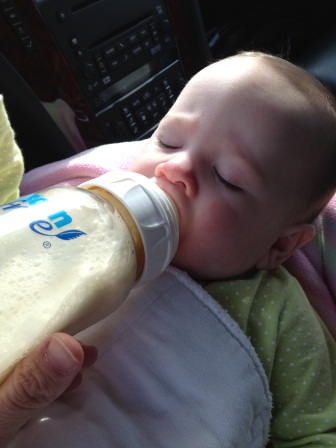 And a little ba-ba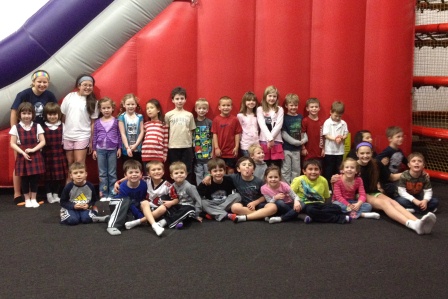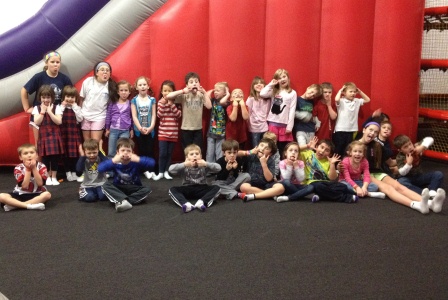 P&E at a birthday party for a classmate...can you find them?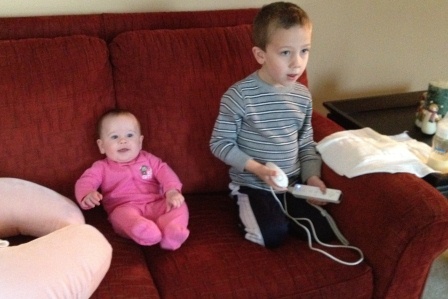 Watching big bro play Princess Wii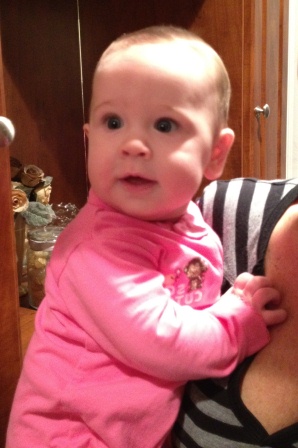 Who's that pretty baby in the mirror?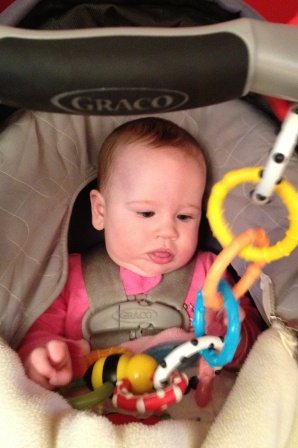 New carseat toy!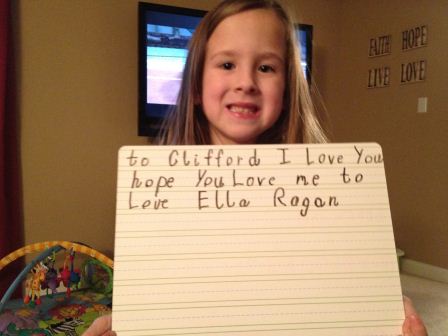 Ella likes to write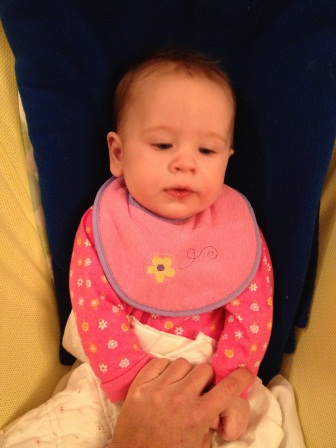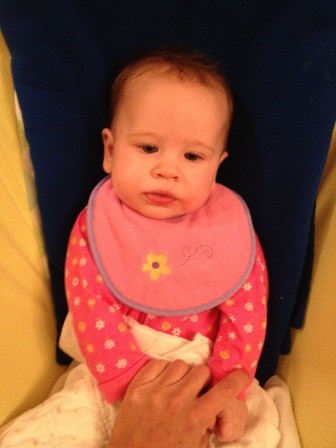 Little bitty needs her hands held down at dinnertime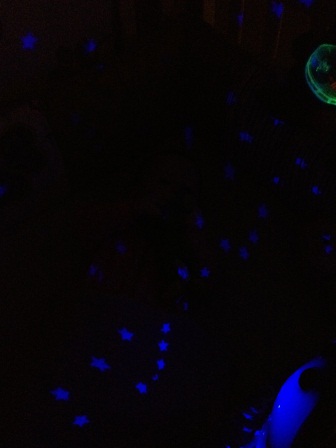 Carly with the turtle lights on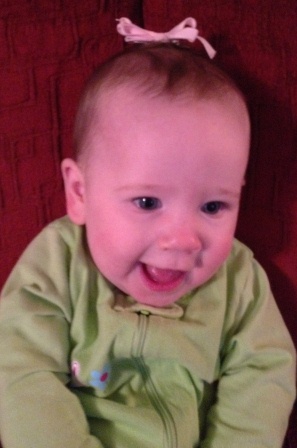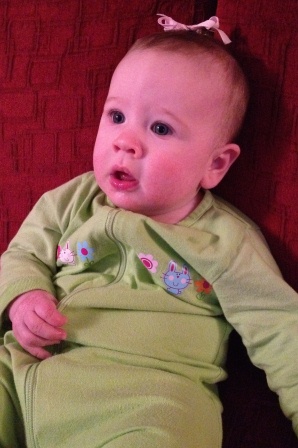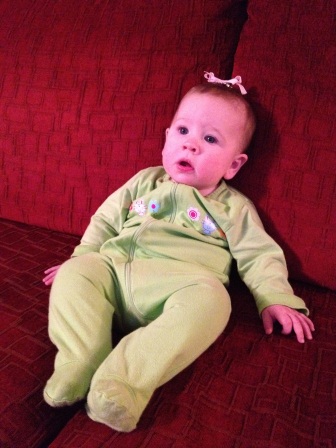 Smiley bow wearing girl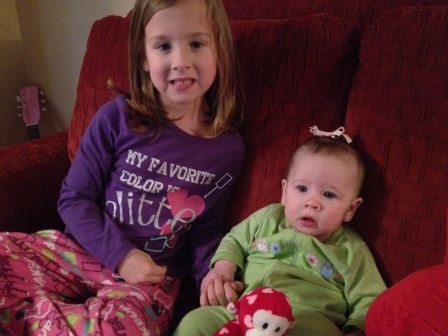 Big and little holding hands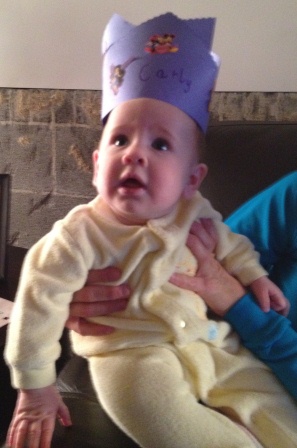 A Valentine's crown for Carly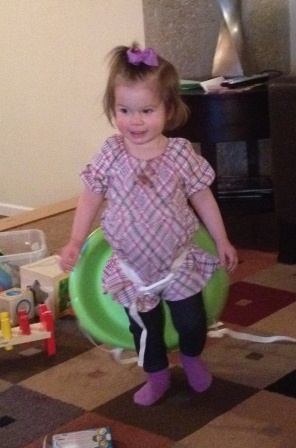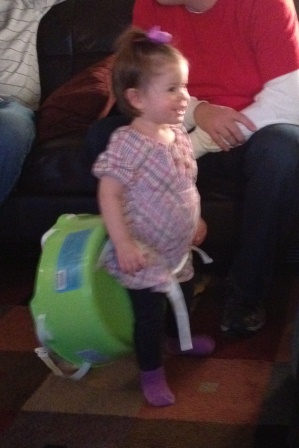 Madelyn has J Lo booty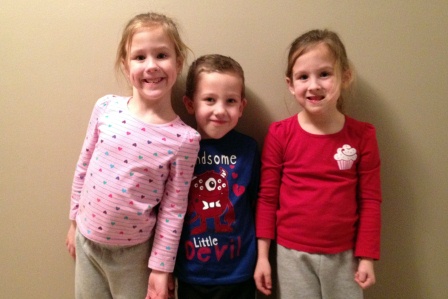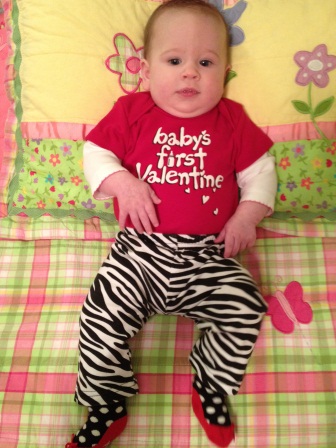 Happy Valentine's Day!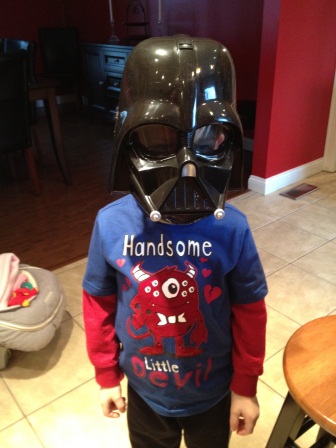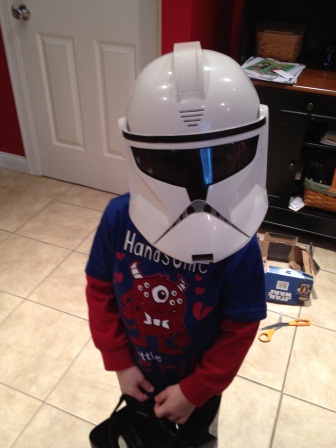 Cupid brought Luca a Darth Vader mask and he bought the Storm Trooper mask with his own money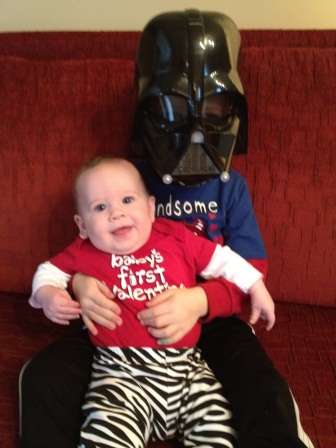 Darth Vader and Carly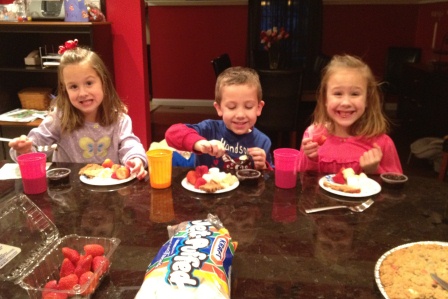 Fondue dessert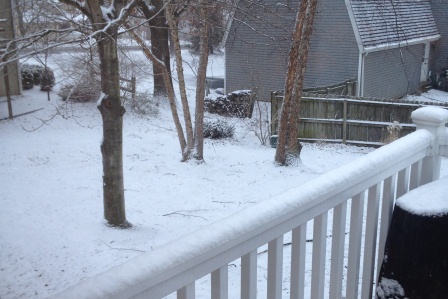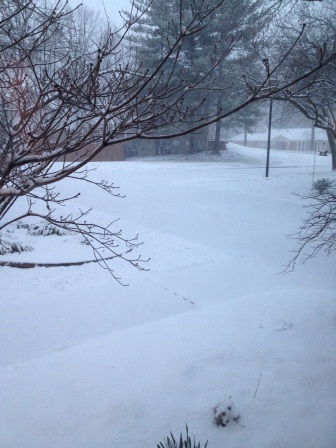 Only snow of the season?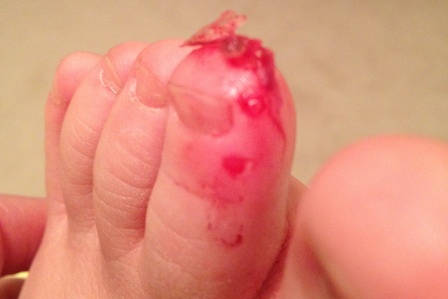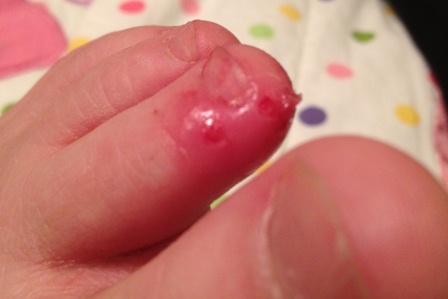 Perry hurt her toe at gymnastics...before and after Dr Mommy fixed it up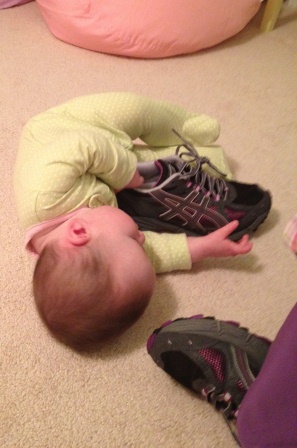 Little one is rolling around now...turned my back for a minute and she had my shoe!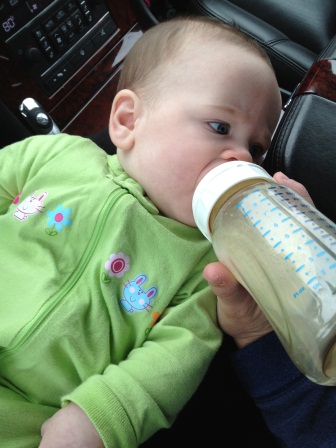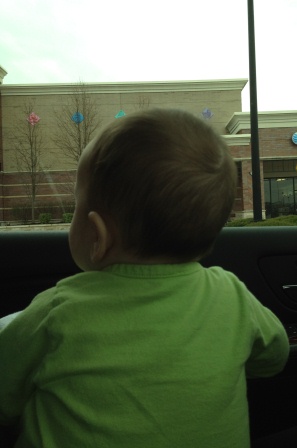 Waiting oh so patiently in the car for Babies R Us to open at 9:30...don't they know preschool drop-off is at 9?!?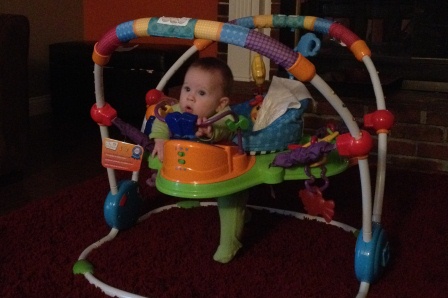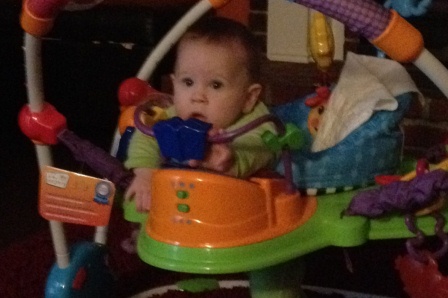 Exersaucer time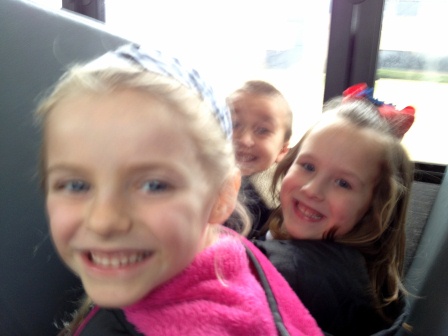 On the bus for P&E's field trip
(Perry wasn't feeling well)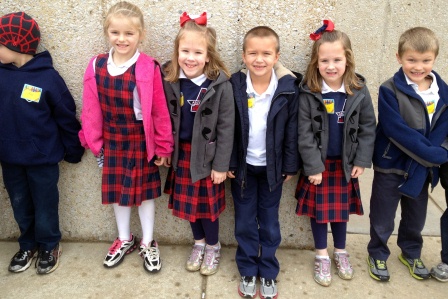 My 4 kiddos that I was in charge of...good group!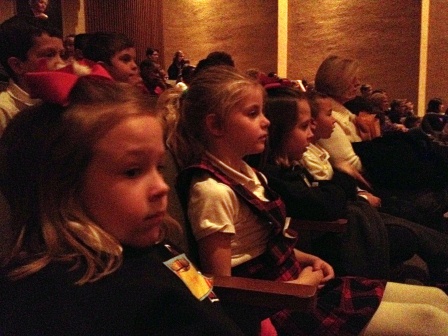 Watching Seussical the Musical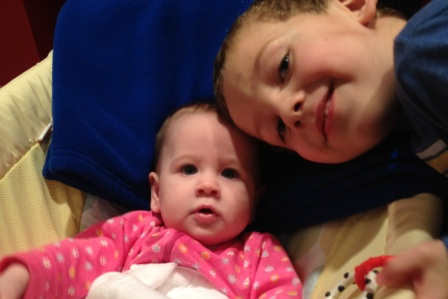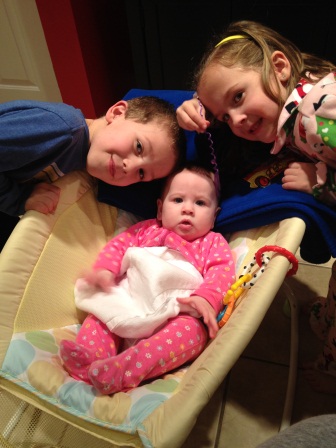 Carly is loved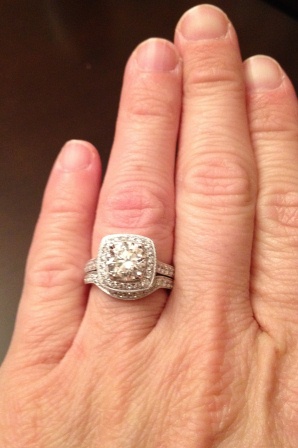 Mommy's new ring...combo 34th birthday and 10 year anniversary present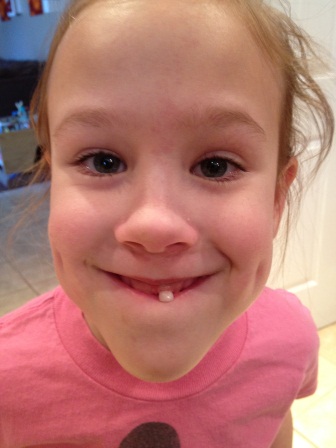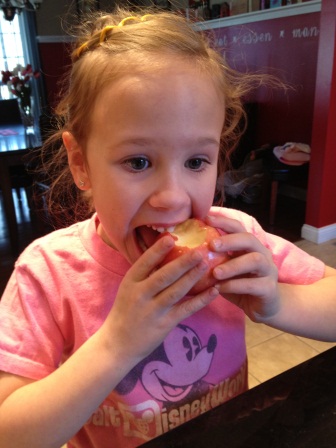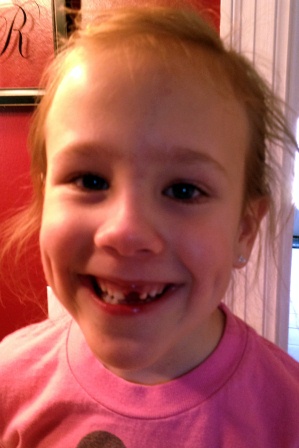 How to lose a tooth, by Perry Rogan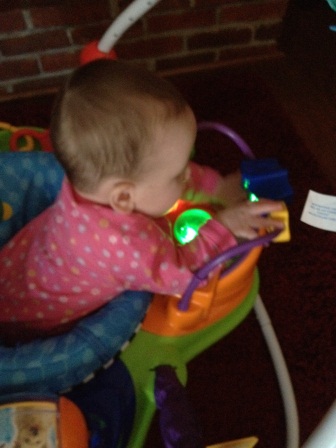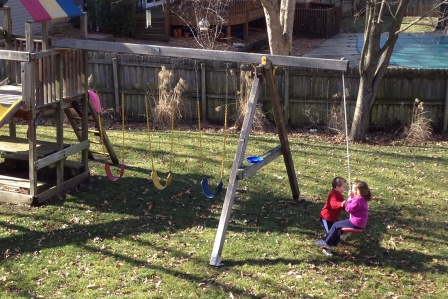 Little kid playing inside...big kids playing outside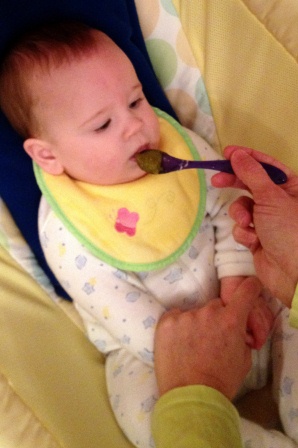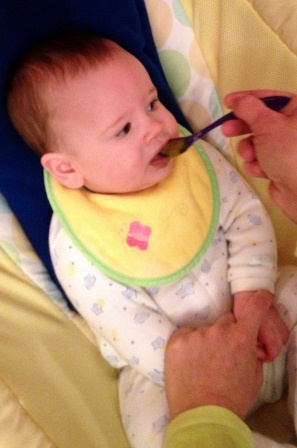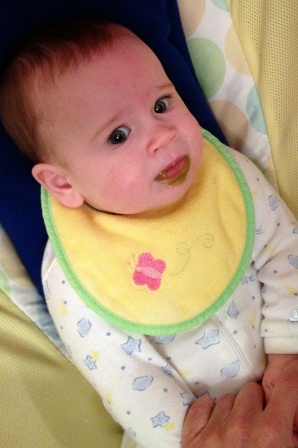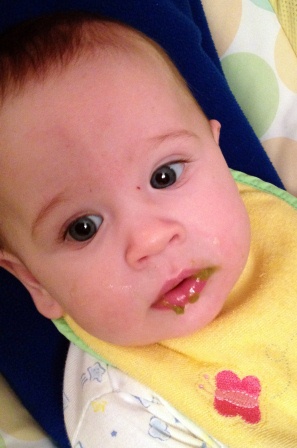 Green beans!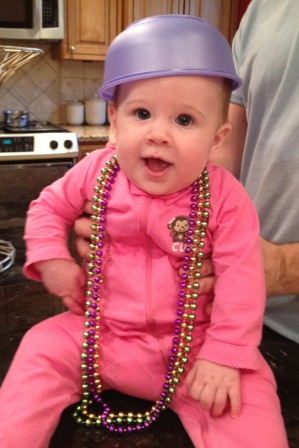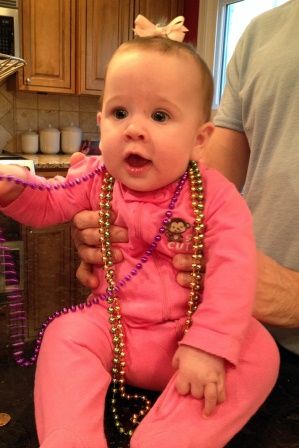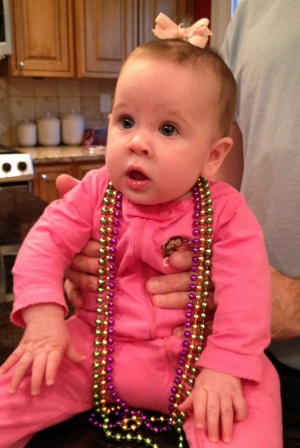 Mardi Gras!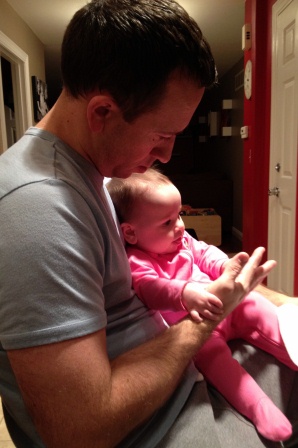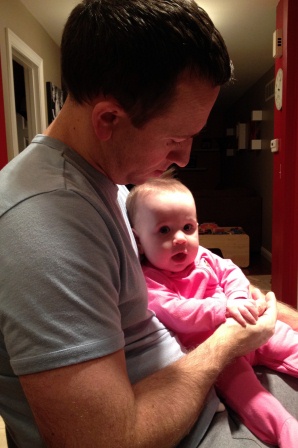 Carly/Daddy time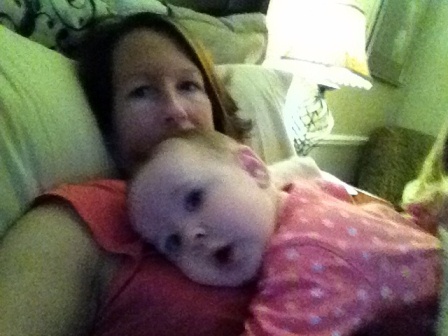 It's grainy, but how cute is she snuggling with Mommy in the morning?!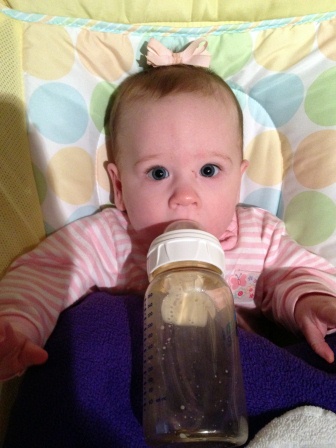 Cute baby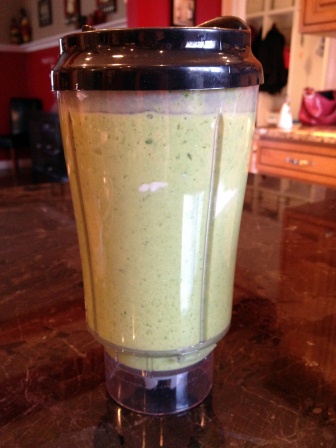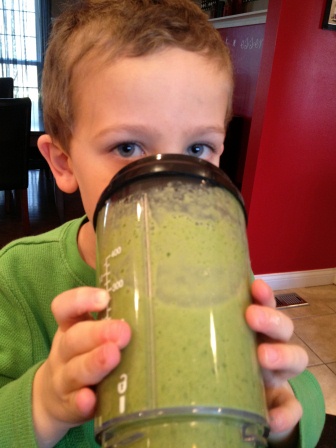 Mommy's new health kick...spinach smoothies! Even Luca likes them!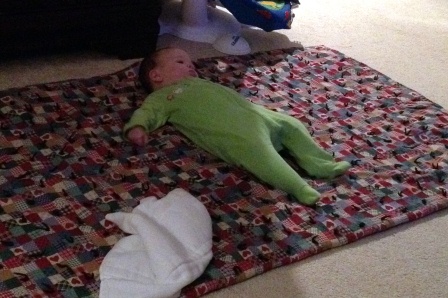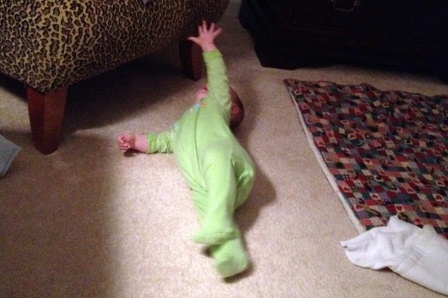 Rollin', rollin', rollin'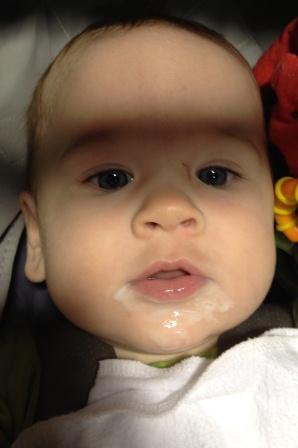 Do I have anything on my face?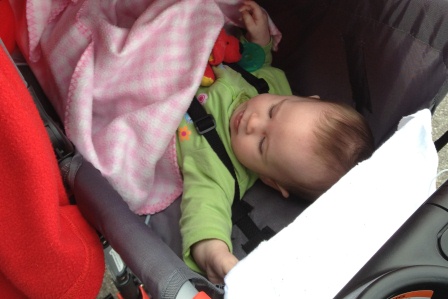 1st run outside with Mommy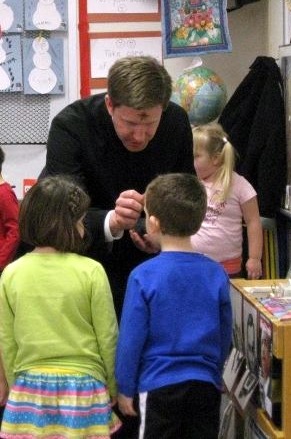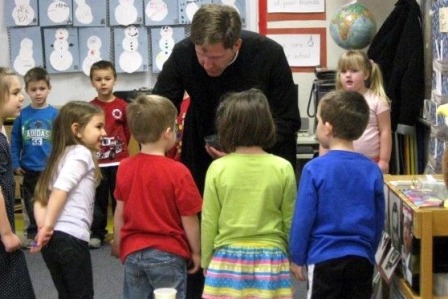 Ash Wednesday at Luca's school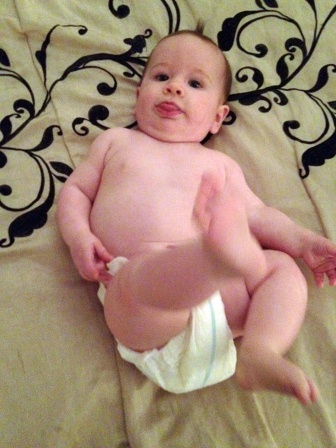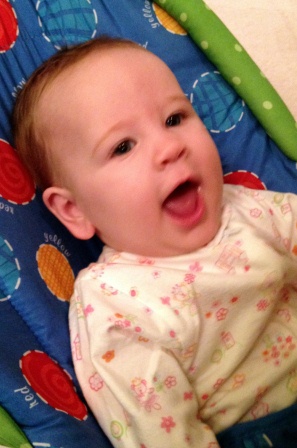 Before and after bath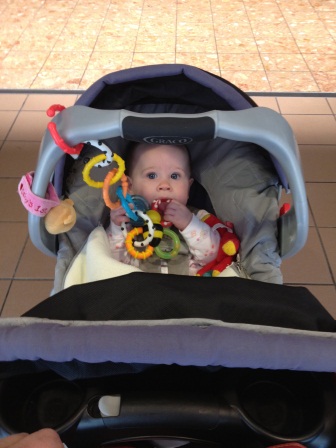 Carly's 1st trip to the Galleria...she looks scared!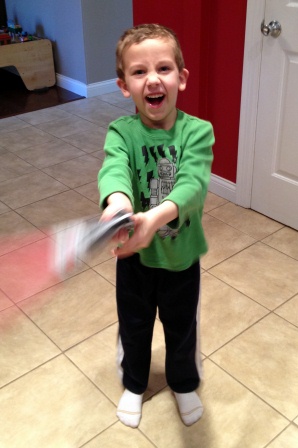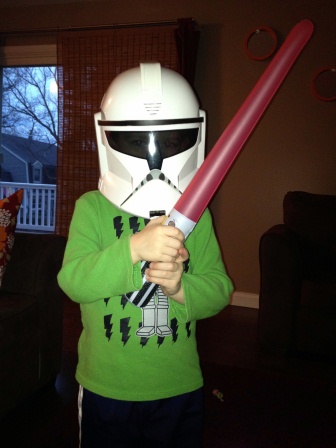 Inflatable light saber...$2
1 day of fun till it pops...priceless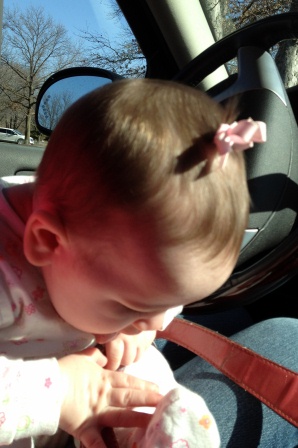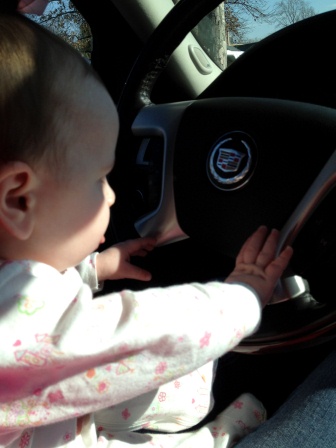 Already interested in Mommy's purse...and driving!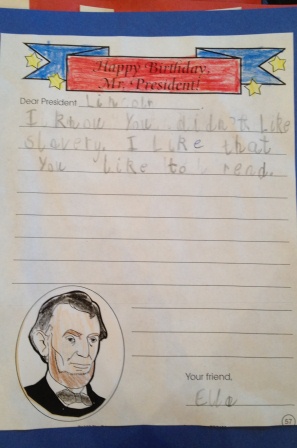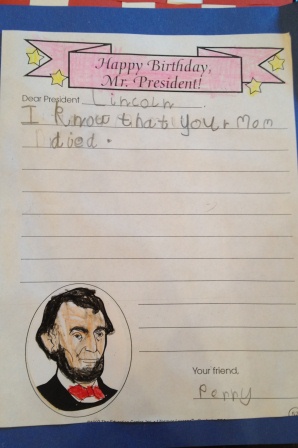 I don't know what singleton moms do...I love comparing how different the girls' schoolwork is
(And I will add that when we were talking about this, Luca chimed in with "that guy got shot in the face")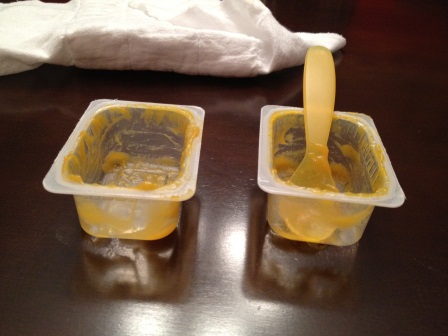 She's a 2 container kind of girl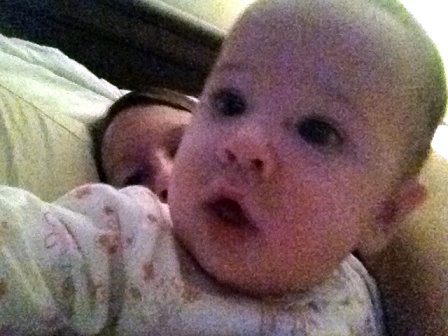 Carly's 1st self-portrait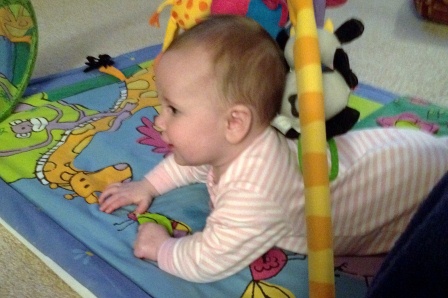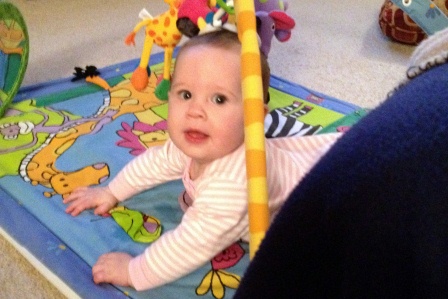 Playing on my activity mat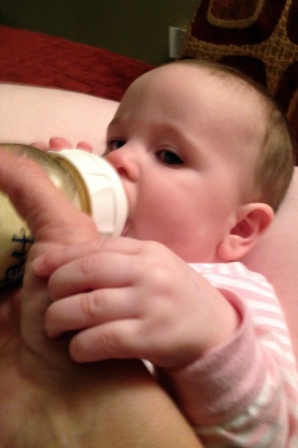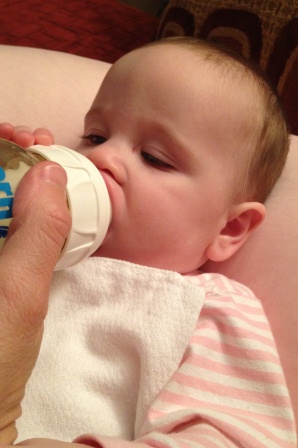 You are getting sleepy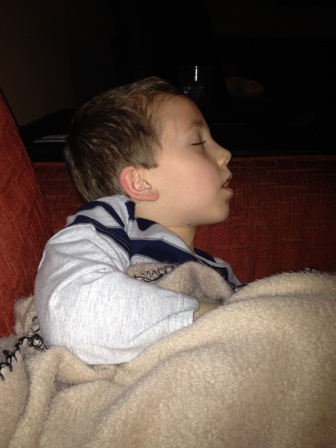 Jedi Knight is passed out
♥ Back to Archives ♥