iPhone pics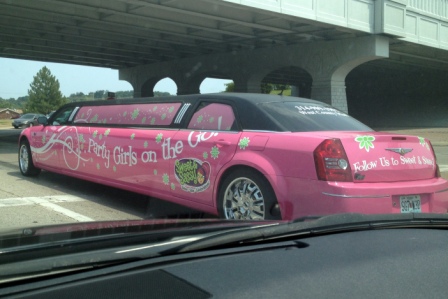 Perry and Ella were invited to a party and got to ride in a pink limo!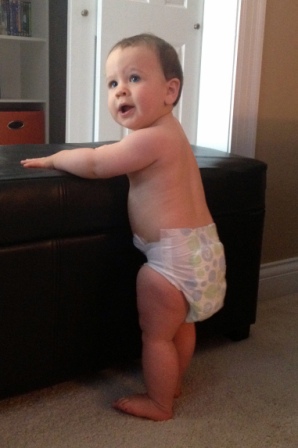 Naked standing baby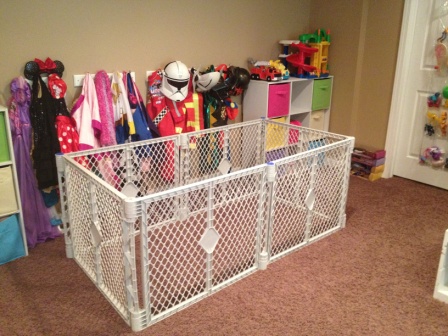 Carly's new baby-proofed play pen in the basement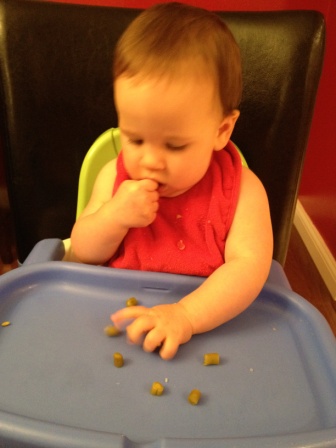 Green beans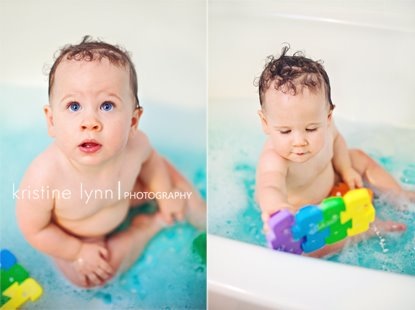 Sample from Carly's 9 month pictures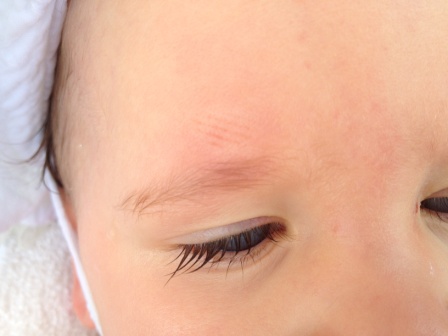 First injury...she introduced her face to the side of the pool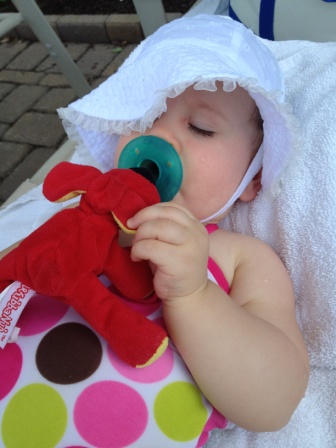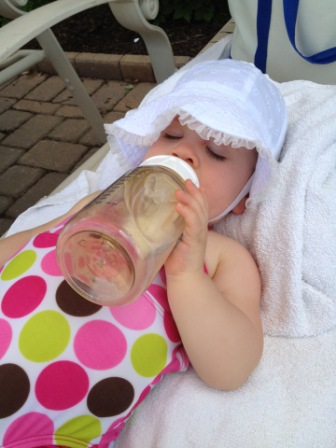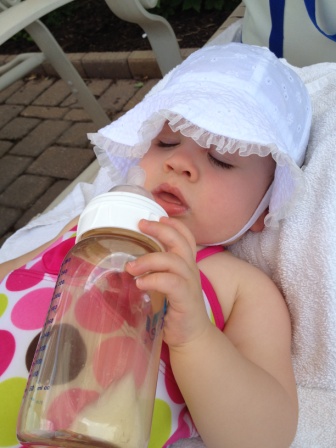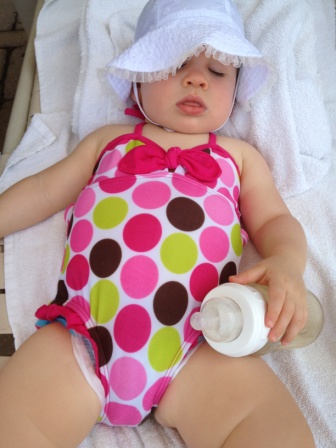 Injuries wear her out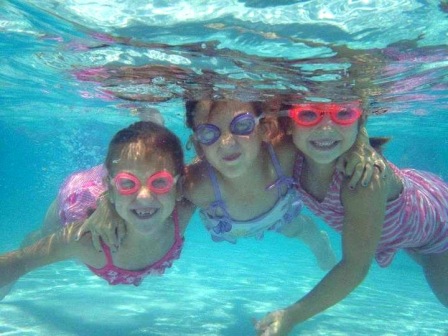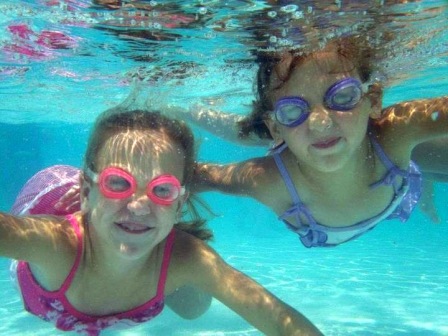 Perry and Ella with their friend Megan underwater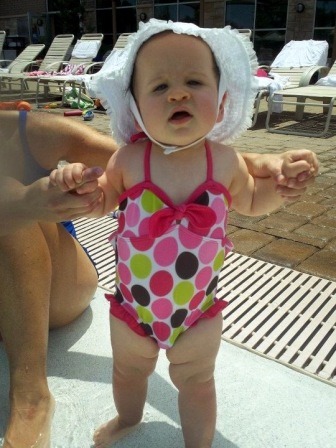 Sexy pool baby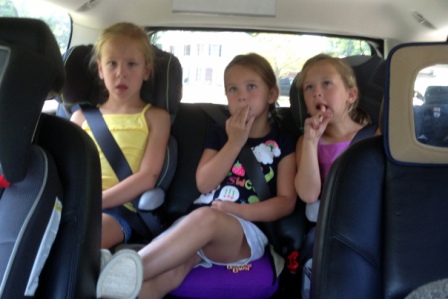 Engrossed in a movie on the way home from art camp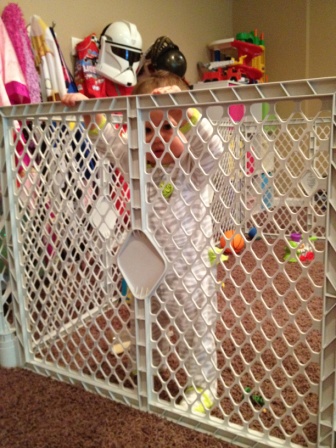 Pen baby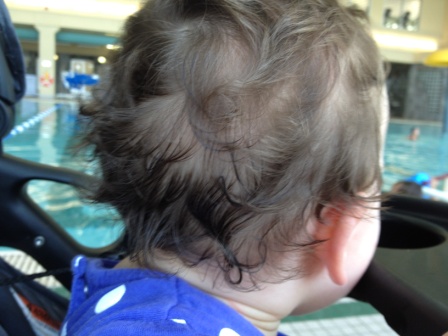 Sweaty baby head at swim lessons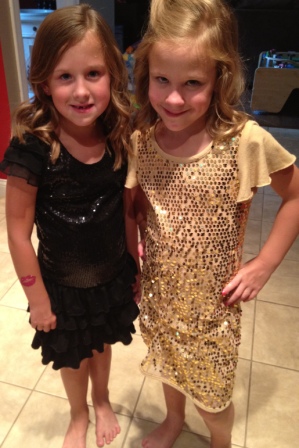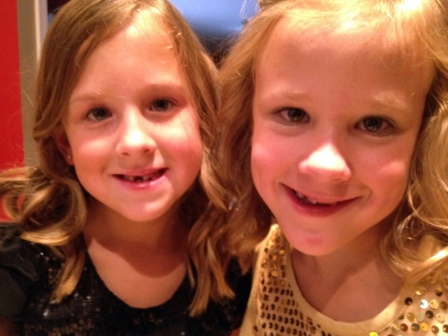 Perry and Ella after a fancy make-up/hair-do party
July 4
Happy 4th of July!
Neighborhood parade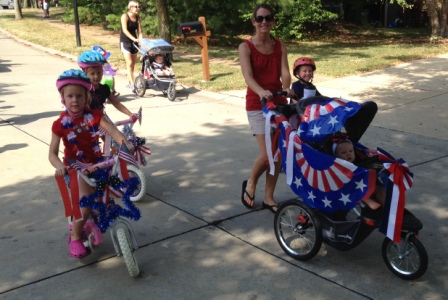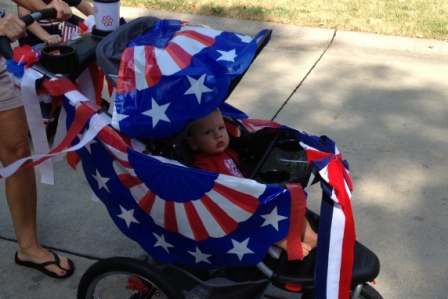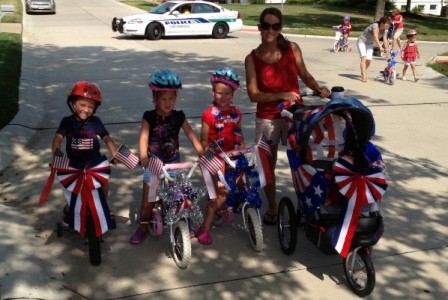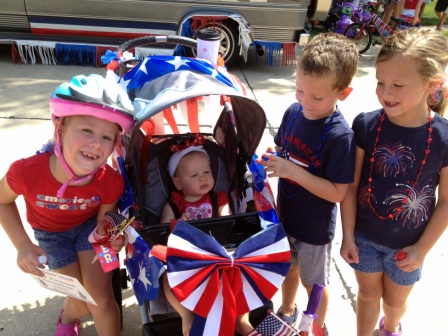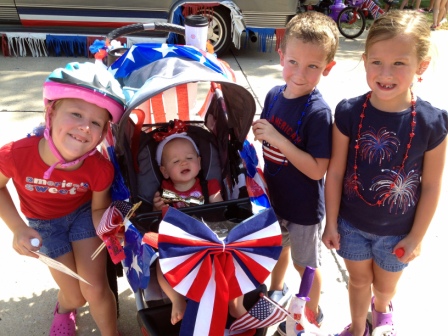 Carly won a prize in the baby category!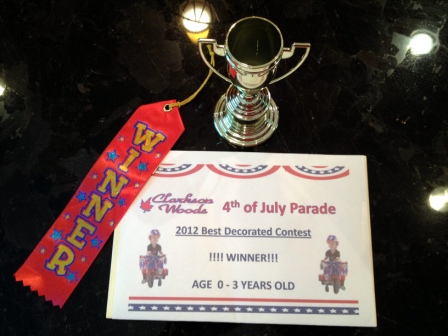 Her award, ribbon, and trophy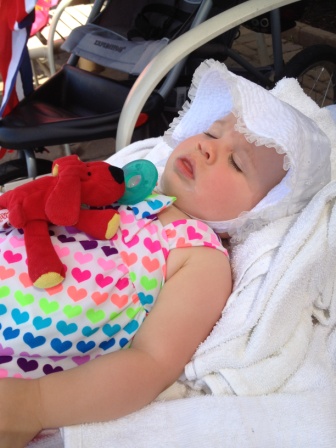 Snoozing at the pool
Cardinals game and fireworks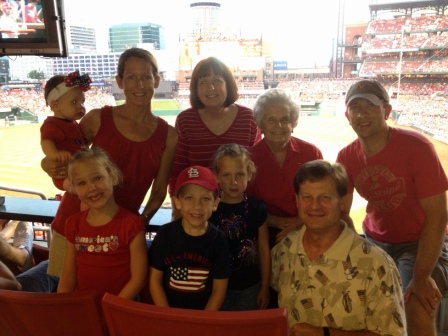 With Teppie, Grandma Kim, and Papa John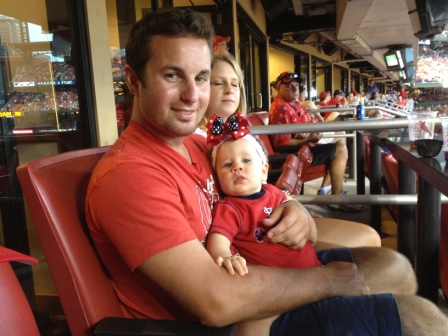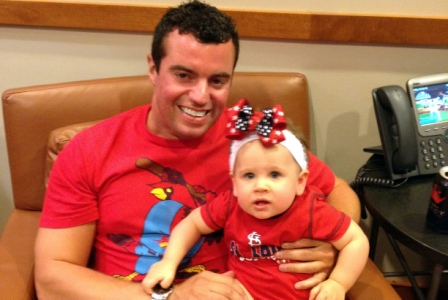 Carly with cousin Zach and cousin Ben
Carly and Mommy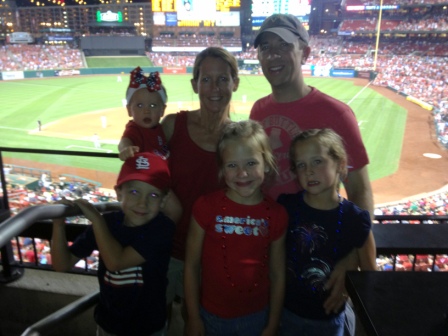 Our family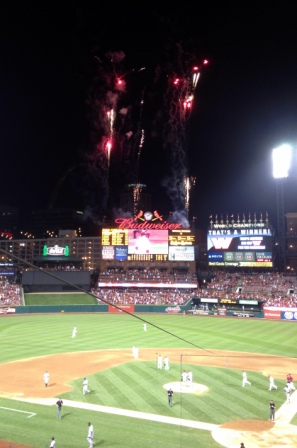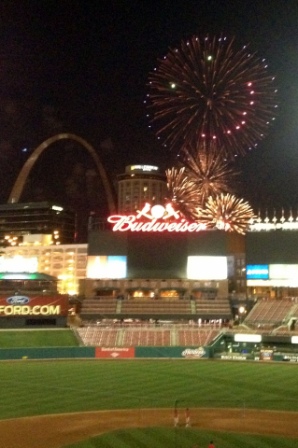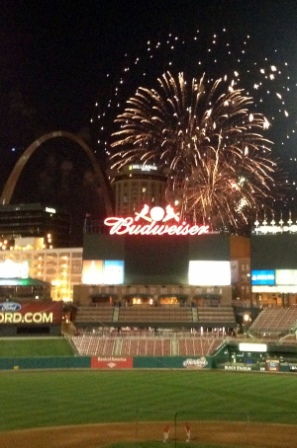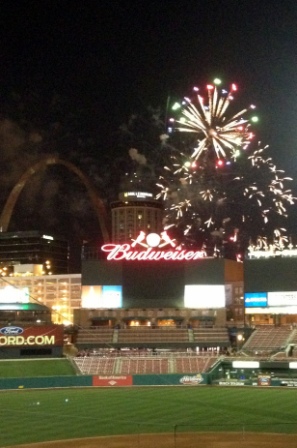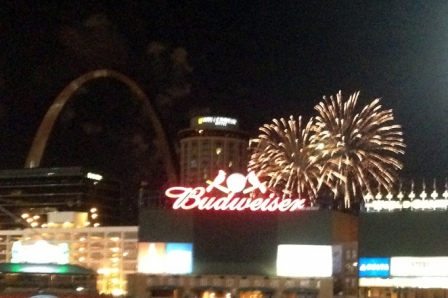 Fireworks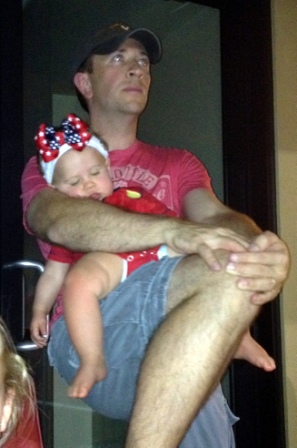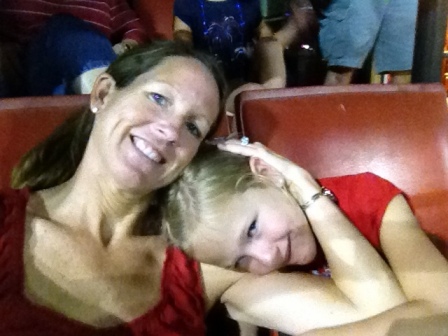 Carly sleeping through it all...Mommy and Perry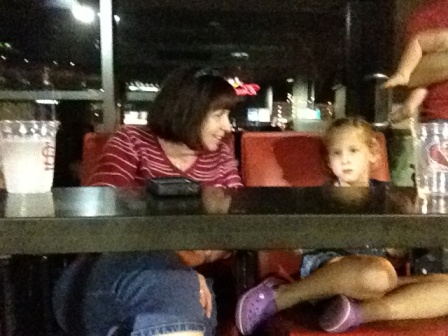 Grandma and Ella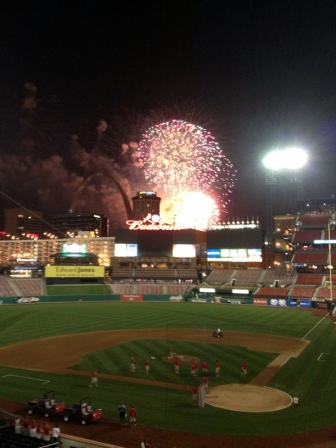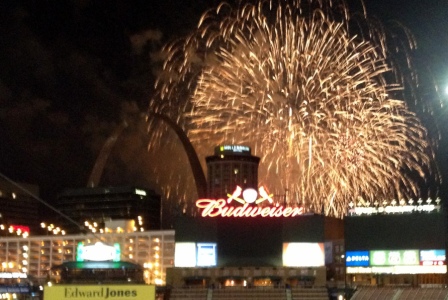 Finale
July 7-14
Pensacola, Florida
July 7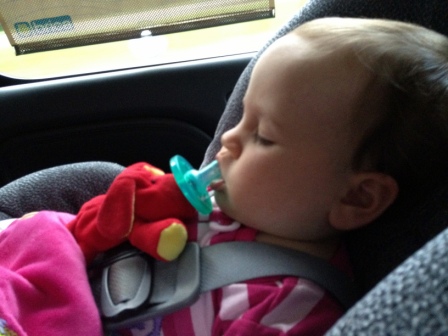 Carly sleeping on the drive...a total of about 40 minutes
July 8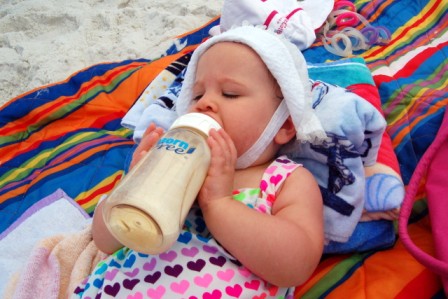 Baba's taste good at the beach too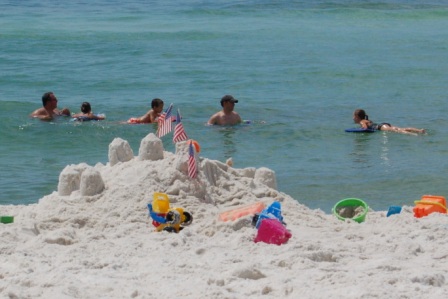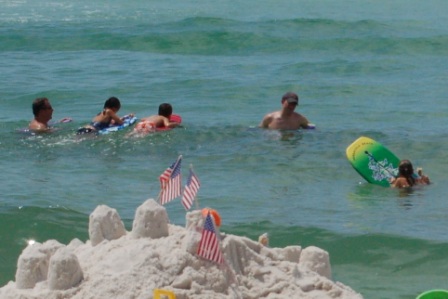 Big kids riding the waves with Papa and Daddy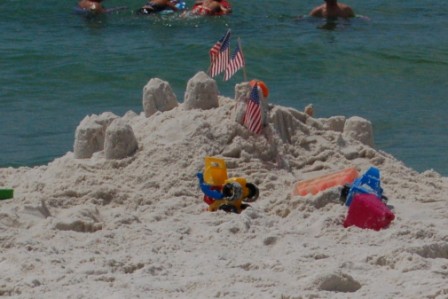 Sandcastle #1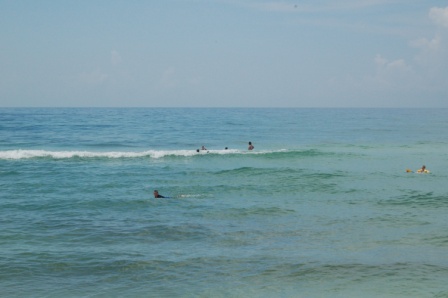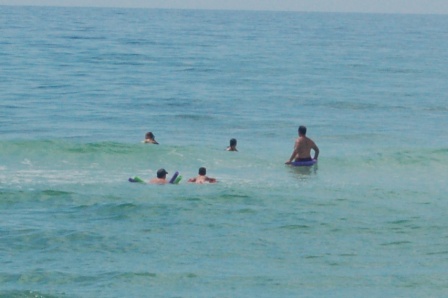 Out at the sandbar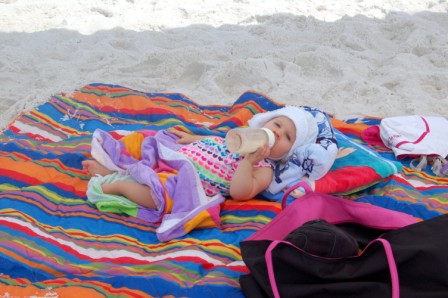 Still chillin' with her baba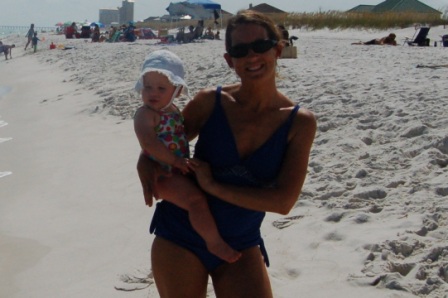 Carly and Mommy at the beach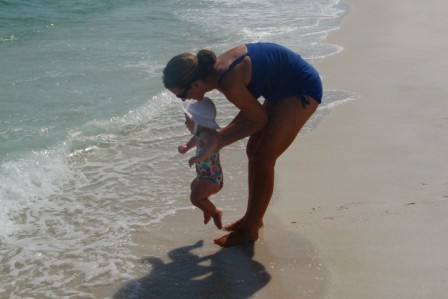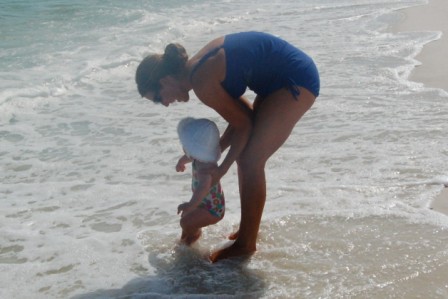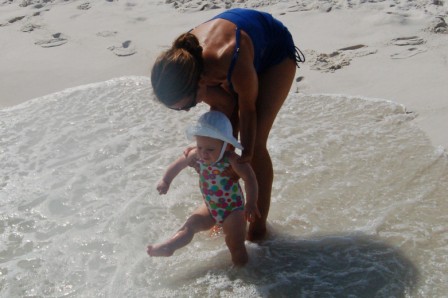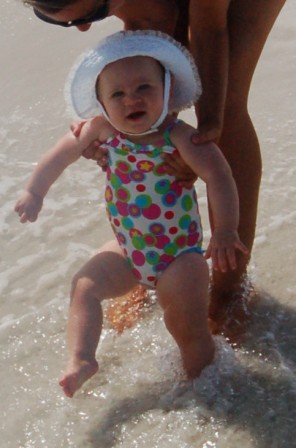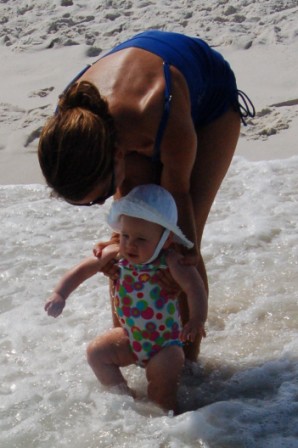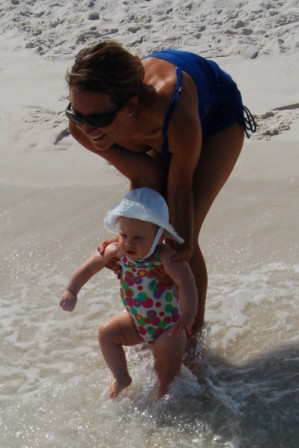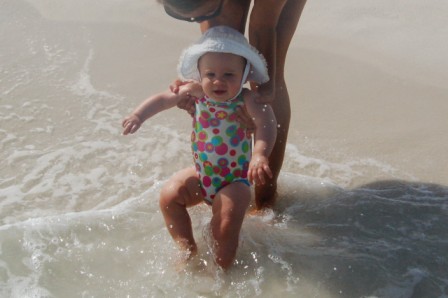 She LOVES the water!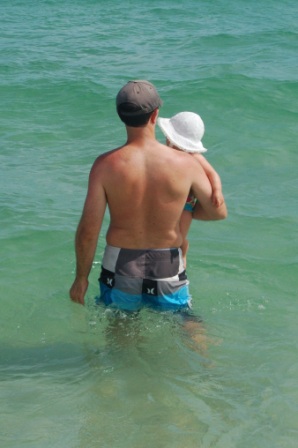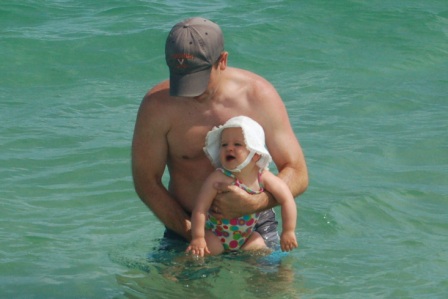 Going out with Daddy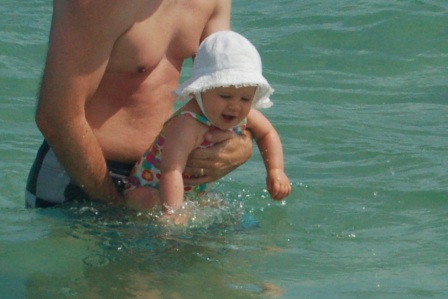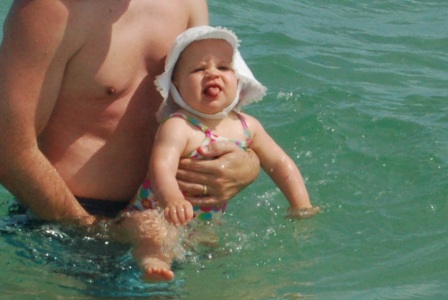 Splish splash...tastes salty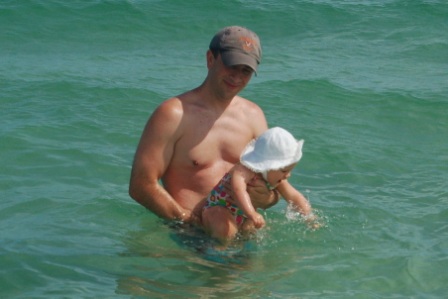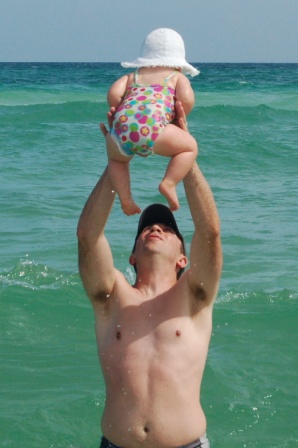 Splashin'...wheee!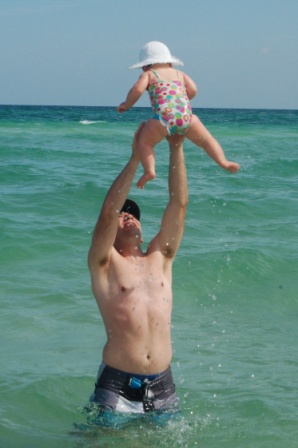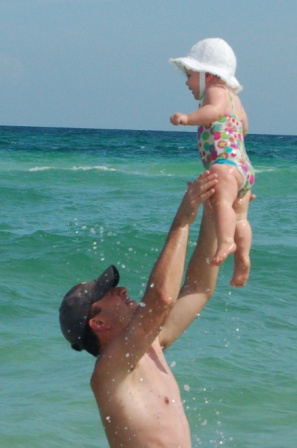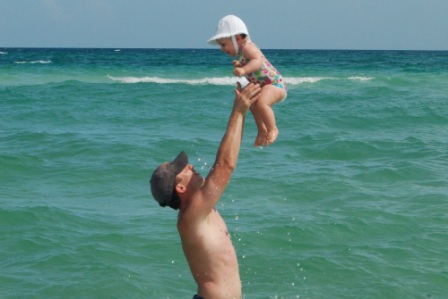 Little daredevil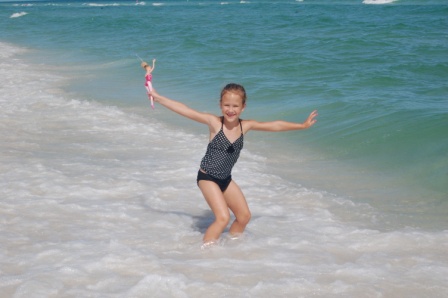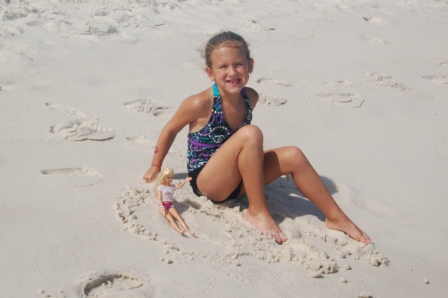 Perry being Perry...Ella and Barbie laying out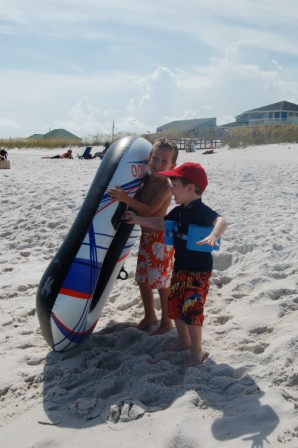 Luca and Noel taking the boat out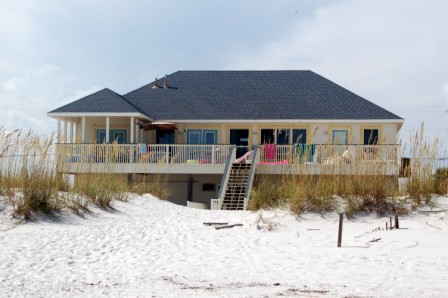 The house
The beach and ocean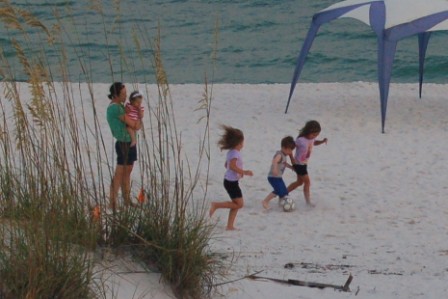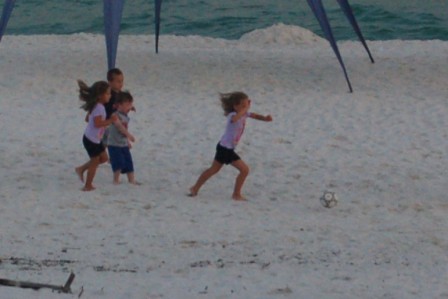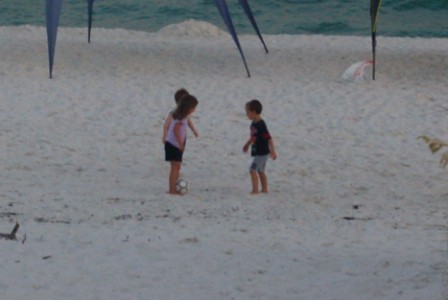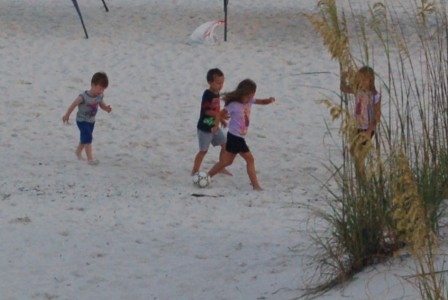 Getting in some soccer practice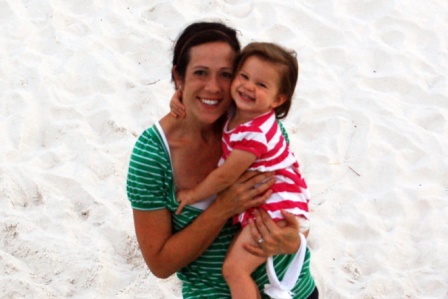 Angela and Madelyn
July 9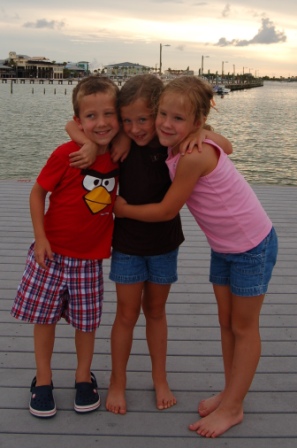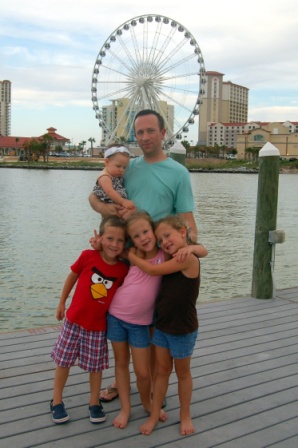 On the Flounders Pier...with the new ferris wheel in the background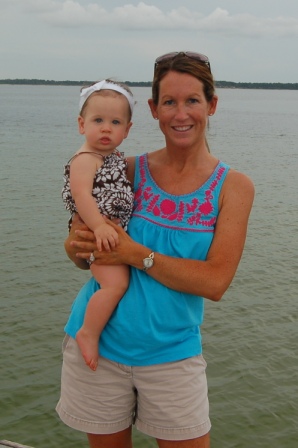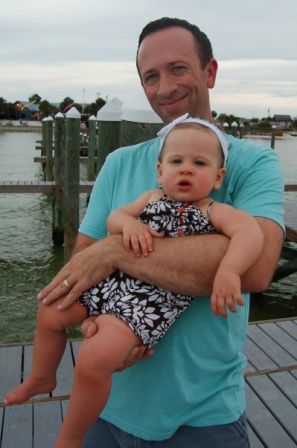 Mommy and Carly...Daddy and Carly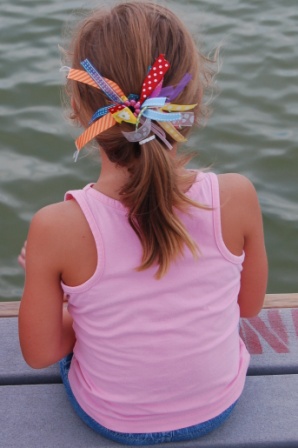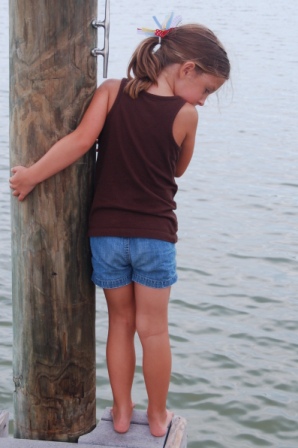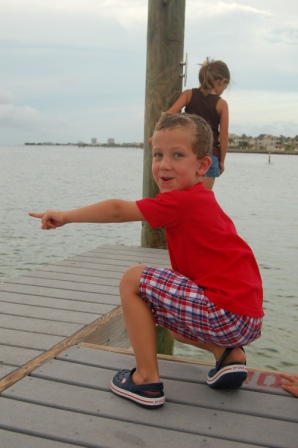 Perry...Ella...Luca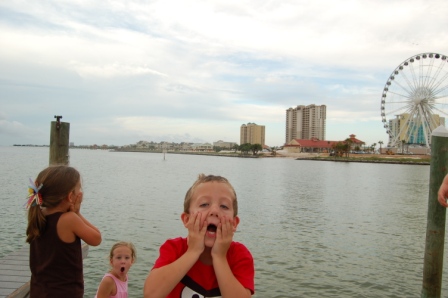 I told them to look at the ferris wheel with excitement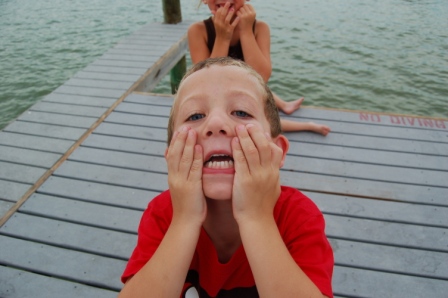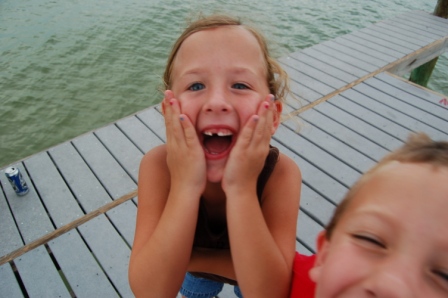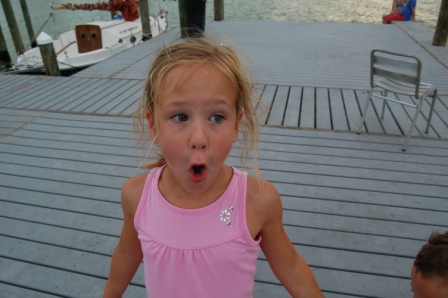 This is what I got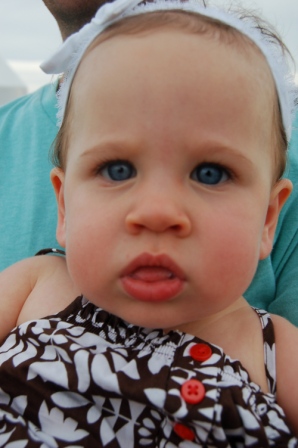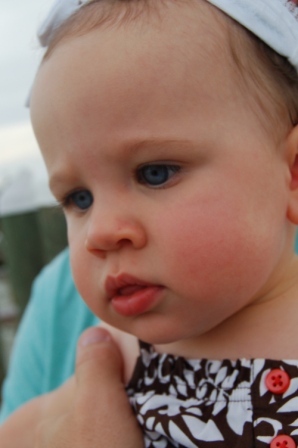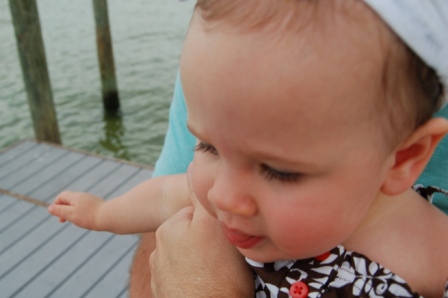 Gorgeous baby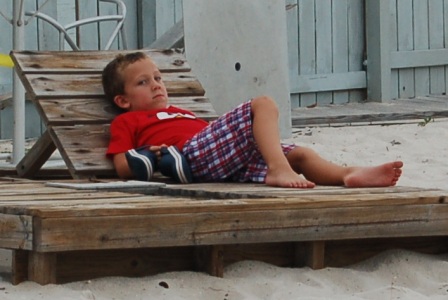 Luca loungin'
July 10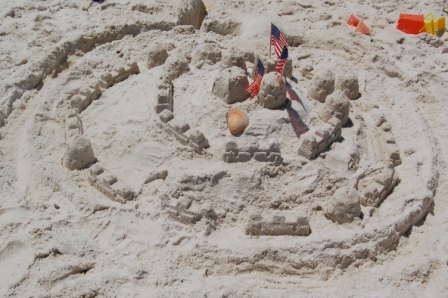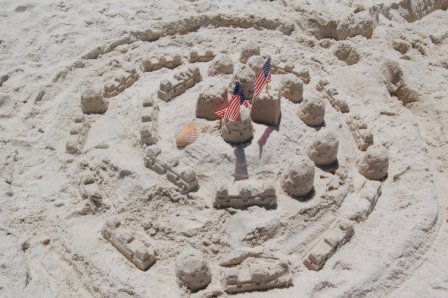 Sandcastle #2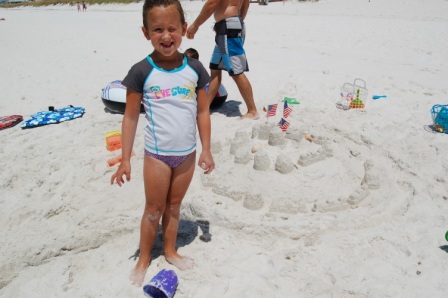 Ella and I did most of it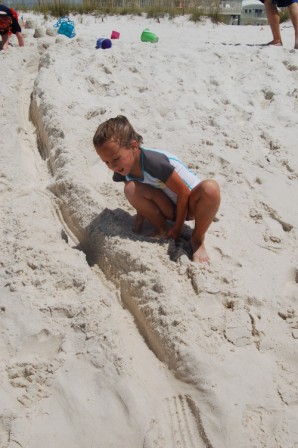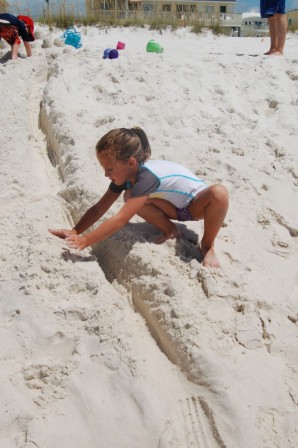 It even has a drainage ditch for the moat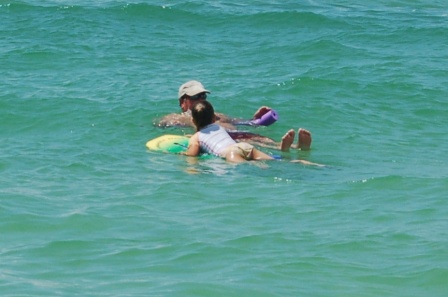 Perry and Papa floating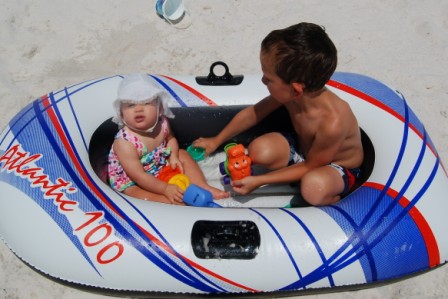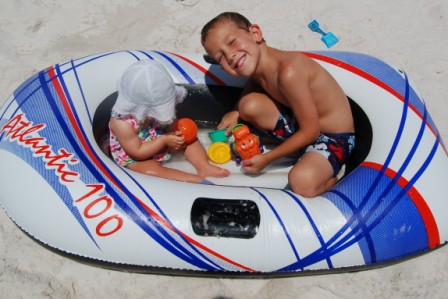 Carly and Luca in the boat/pool
July 11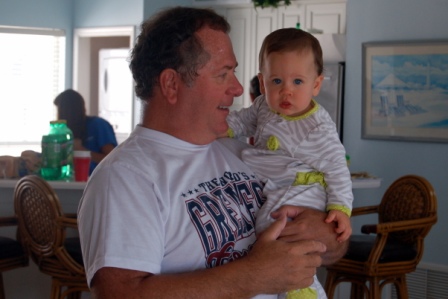 Carly and Papa Steve
McGuire's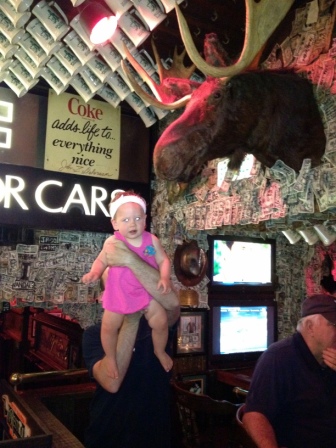 Carly kissed the moose!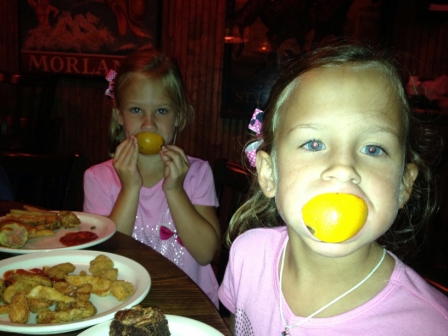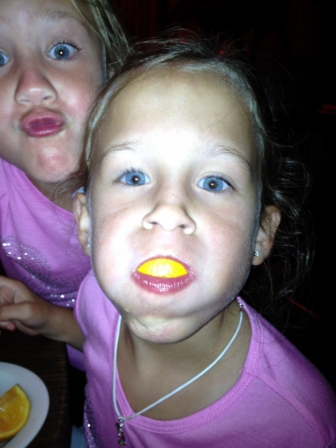 Fun with oranges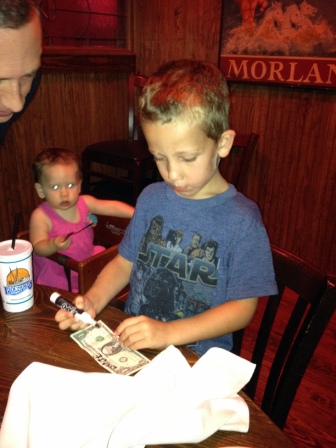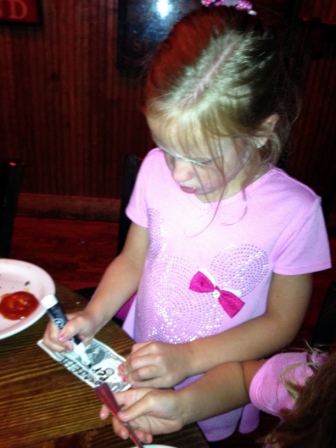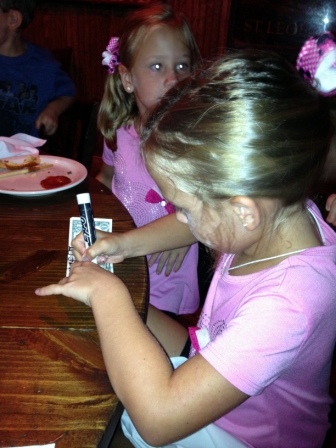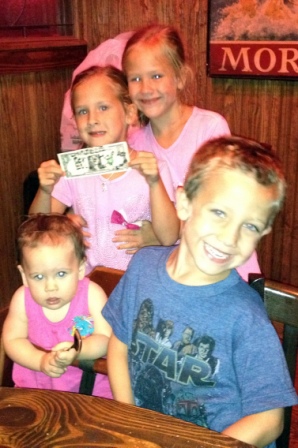 Our first family dollar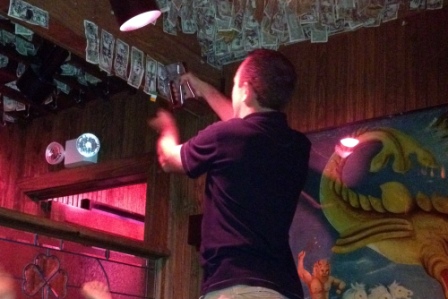 Daddy stapling it to the wall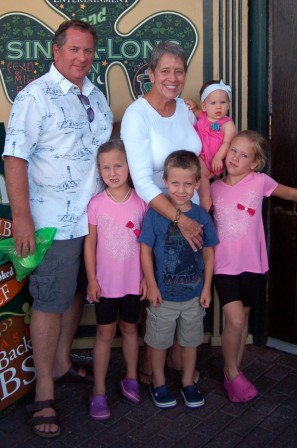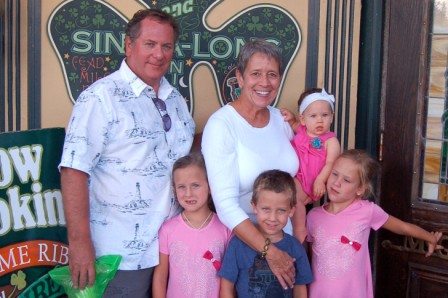 With Grandma Deb and Papa Steve at McGuire's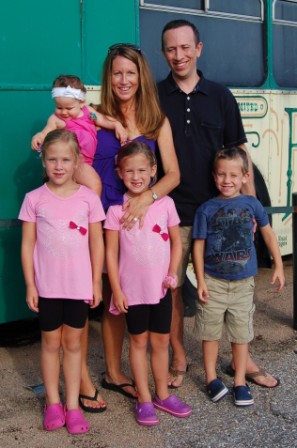 Our fam with the McGuire's bus
Parents' Night Out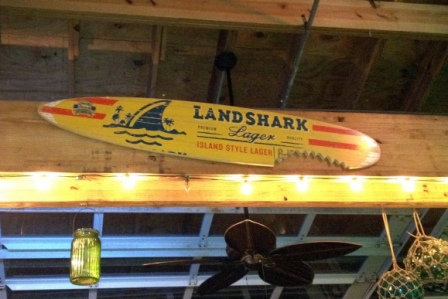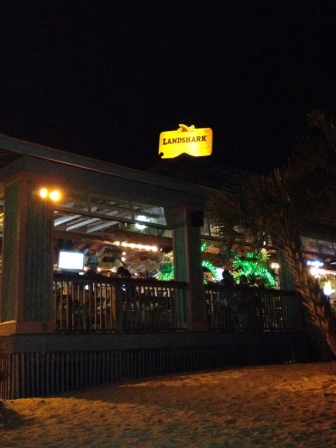 Jimmy Buffett's Landshark Bar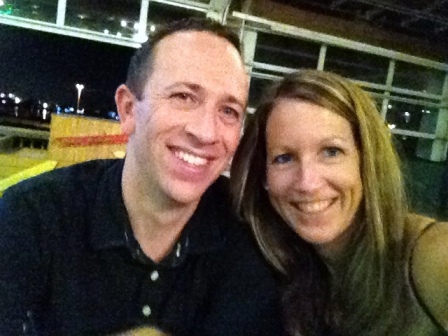 Daddy and Mommy self-portrait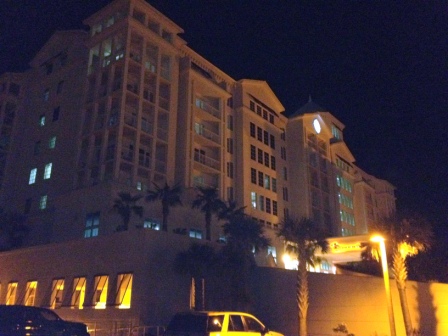 Margaritaville Hotel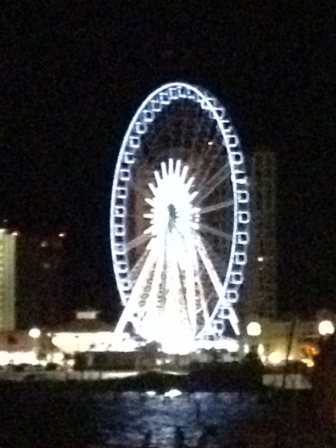 Ferris Wheel at night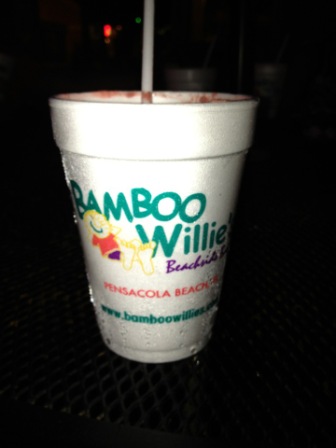 Willie Whacker
July 12
Waterpark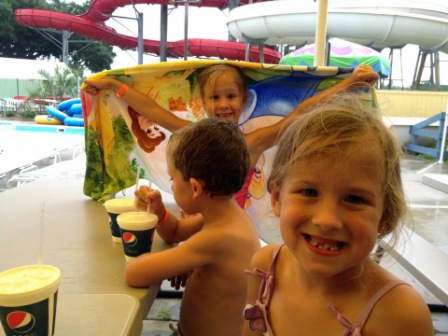 Had a little rain shower during lunch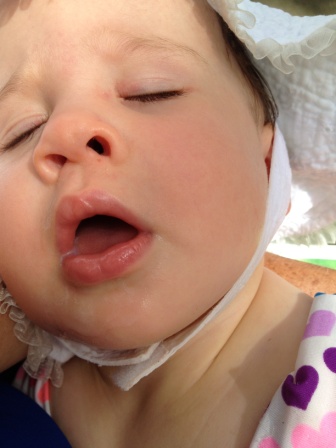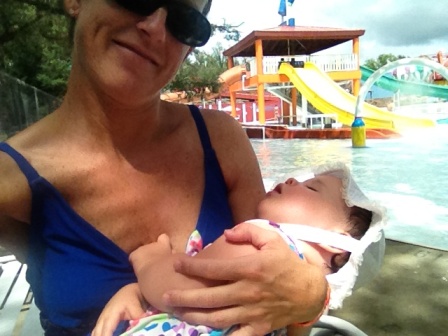 Carly fell asleep on Mommy for the first time in a LONG time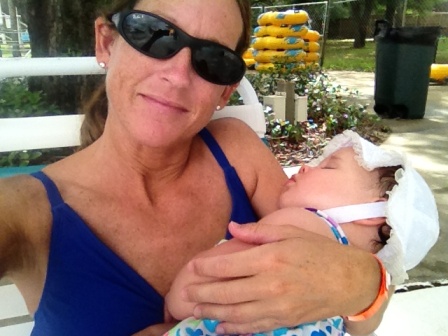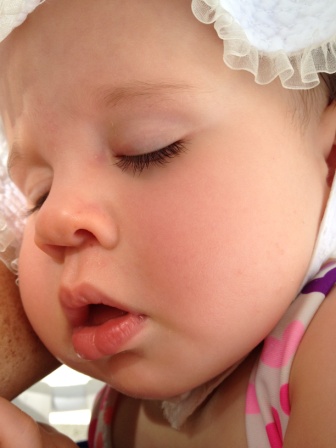 Took lots of pics to commemorate the occasion
July 13
Blue Angels practice show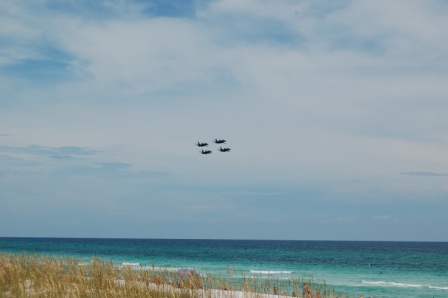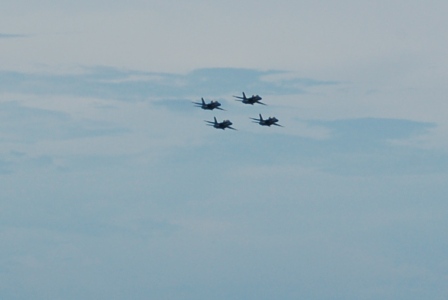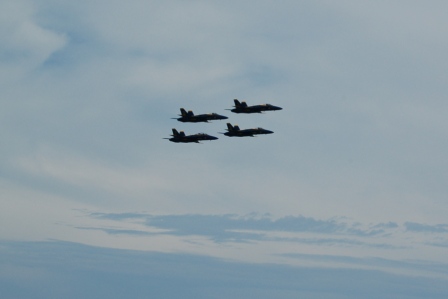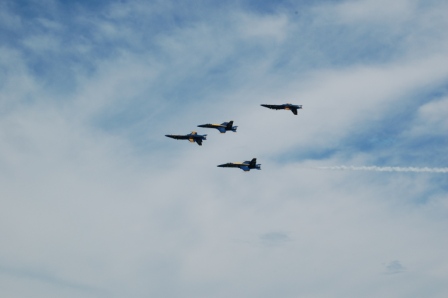 2 upside down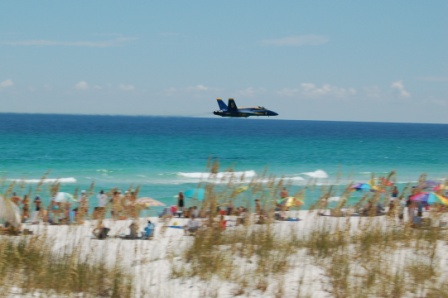 Super close and loud fly by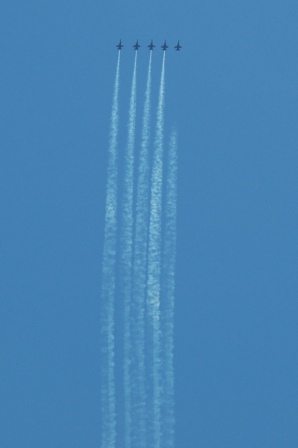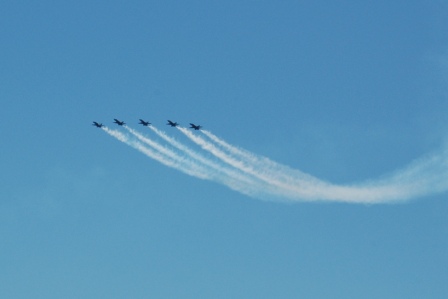 Smoke trails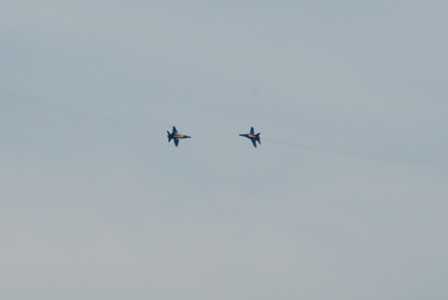 Watch out!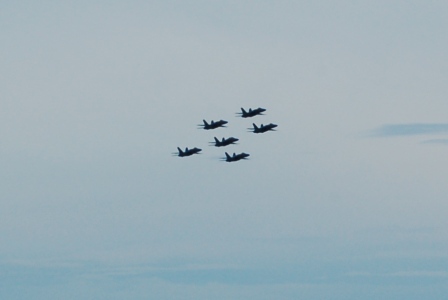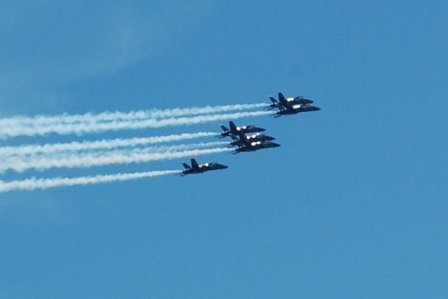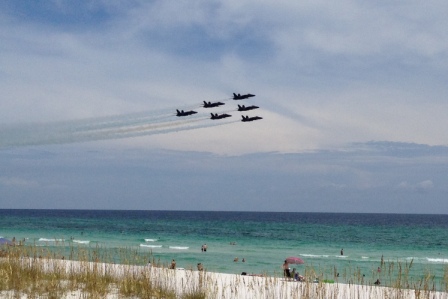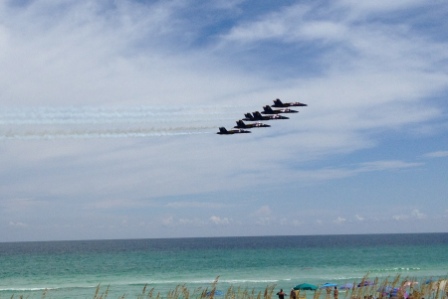 All 6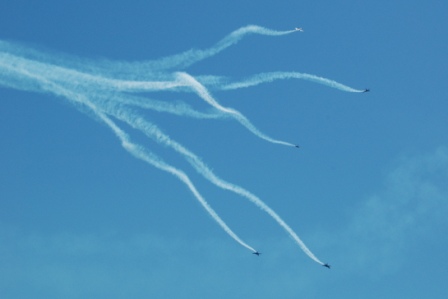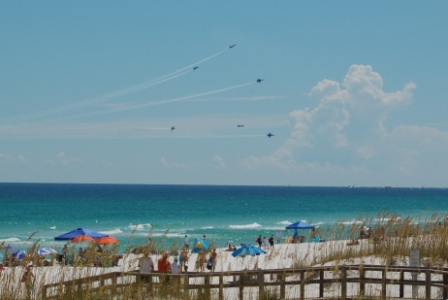 Cool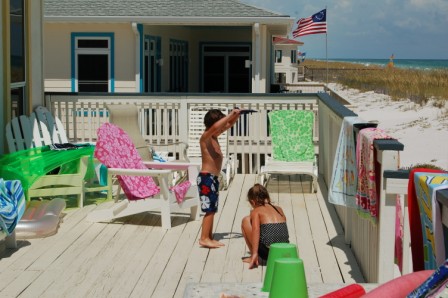 Luca doing his own Blue Angel show
Ella shot this one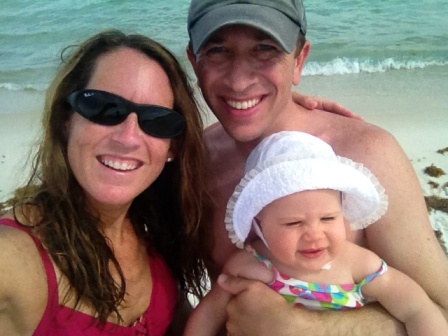 Mommy, Daddy, and Carly
Family pic on the beach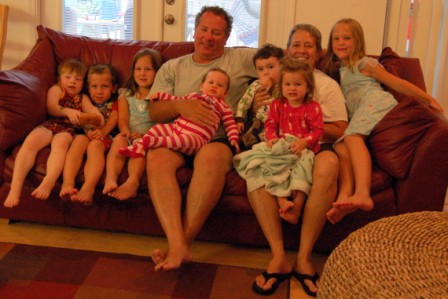 Grandma and Papa with all the grandkids
July 14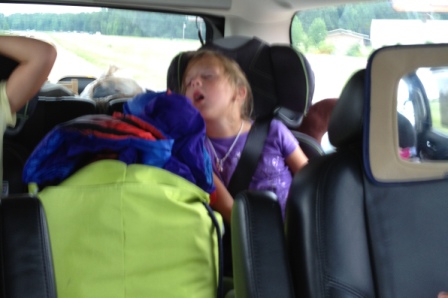 Ella sleeping on the way home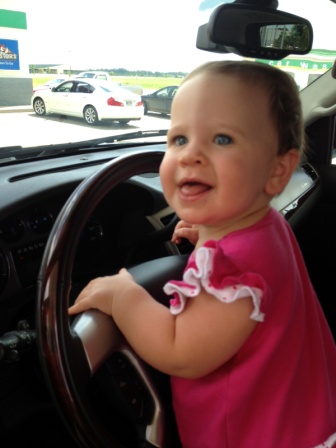 Carly driving on the way home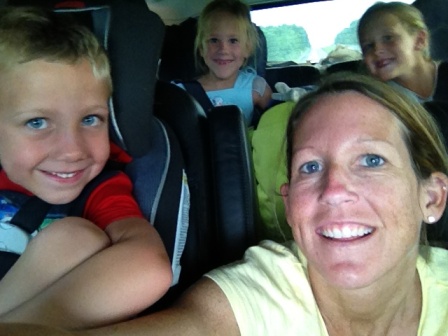 Entertaining ourselves in the car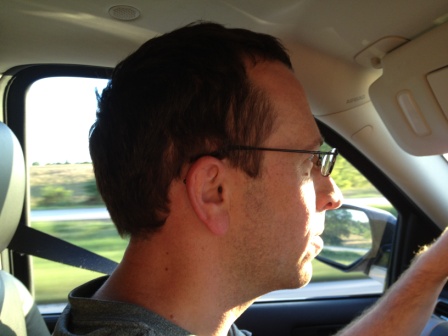 The kids had never seen Daddy in glasses before
More iPhone pics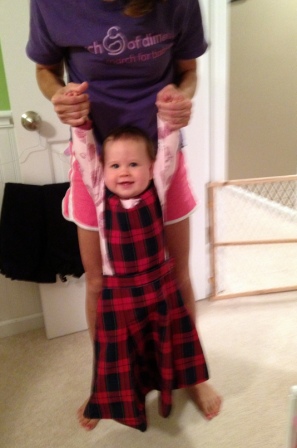 Carly is ready for Kindergarten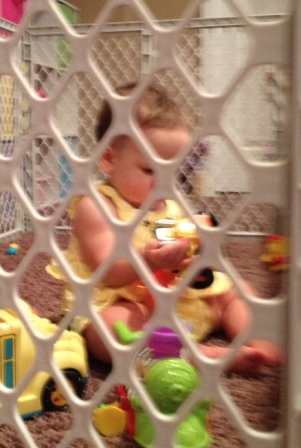 Baby jail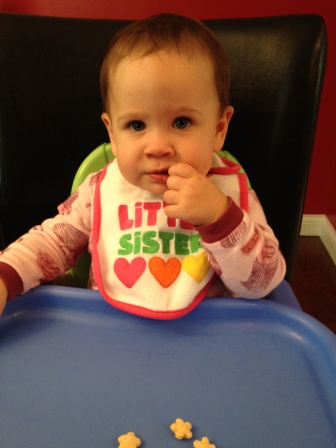 Cutest little sister ever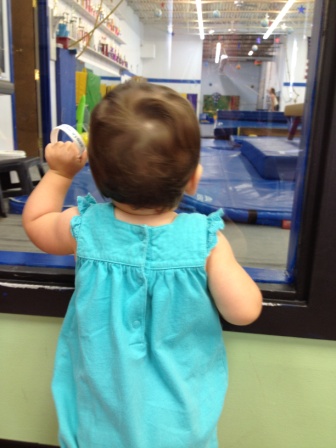 Watching big sissies at gymnastics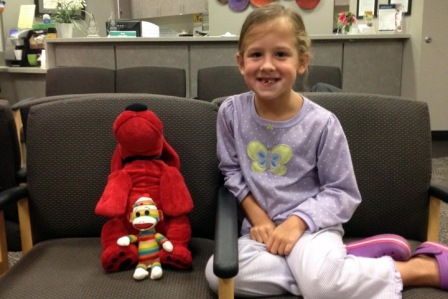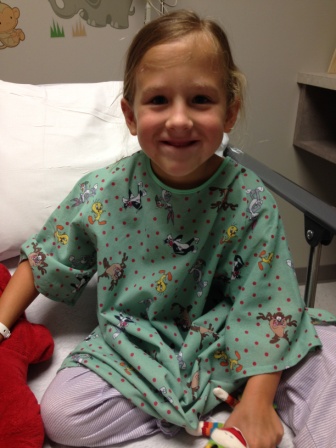 Ella is all ready for surgery (adenoidectomy)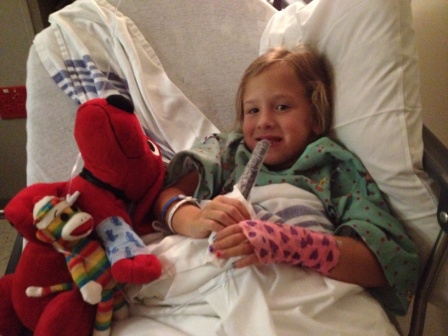 Recovering with Clifford, Sock Monkey, and a popsicle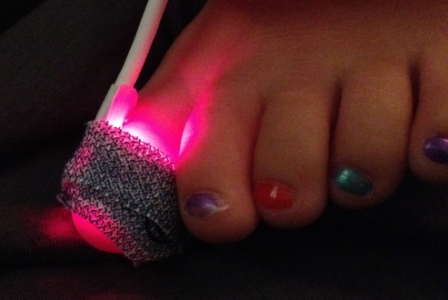 Glowing toe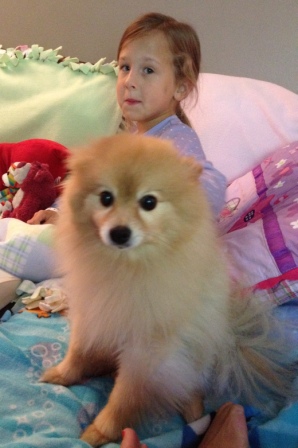 Riesy is taking care of Ella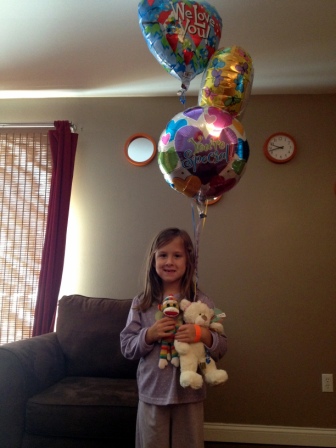 Balloons and a bear from Grandma Deb and Papa Steve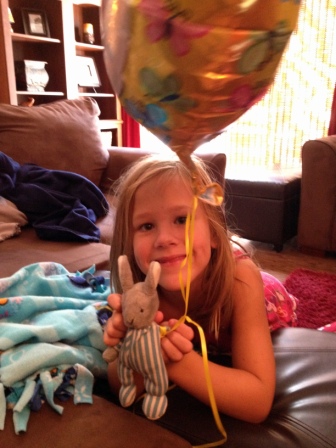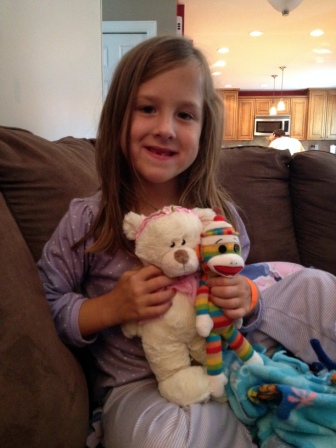 Hop Hop and a balloon...Ella with her 2 new animals from the Grandmas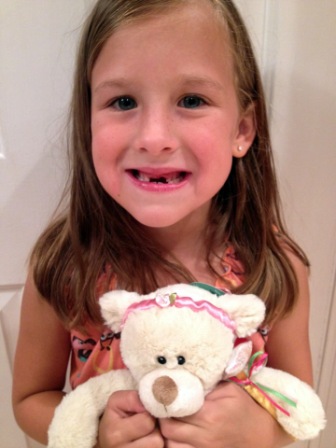 Ella lost a tooth the night of her surgery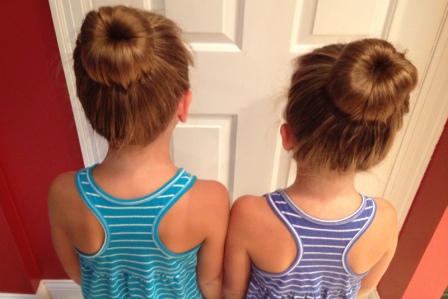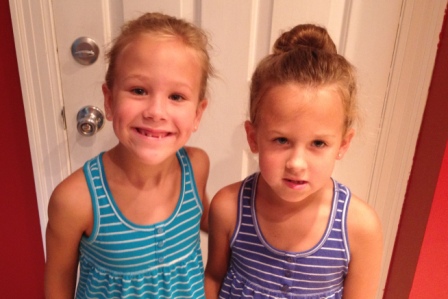 Sock buns...can you tell Ella was thrilled to take a picture?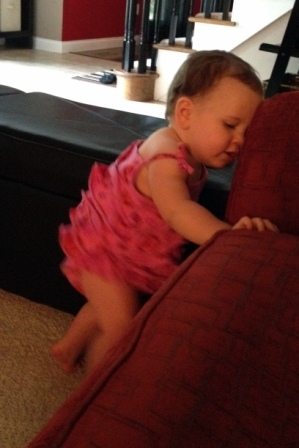 Blurry picture, but it shows how mobile she is now. She's a cruiser!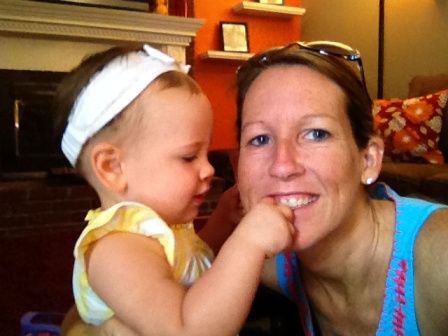 She has a fascination with teeth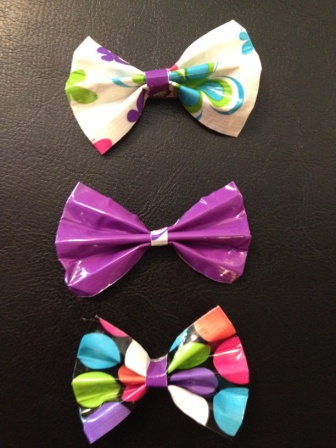 Duct tape hairbows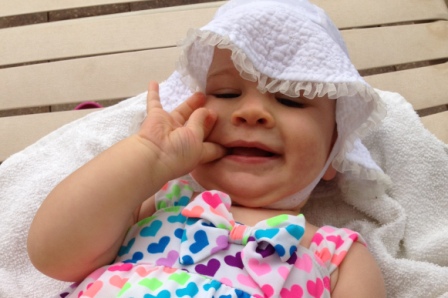 Pool baby
♥ Back to Archives ♥