December 1
Elfie returns!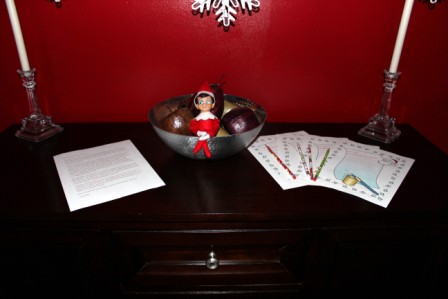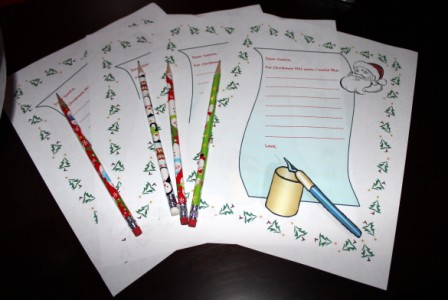 He brought us some lists to fill out for Santa!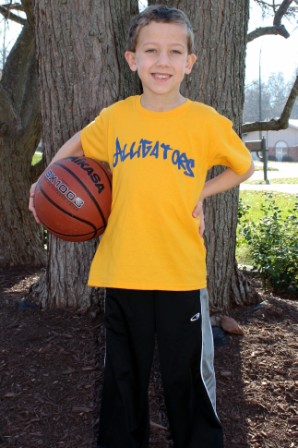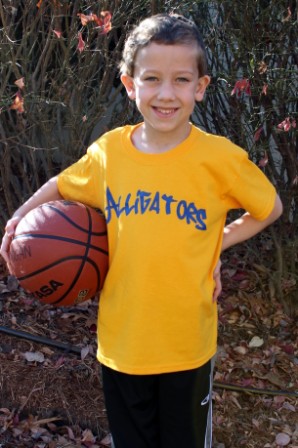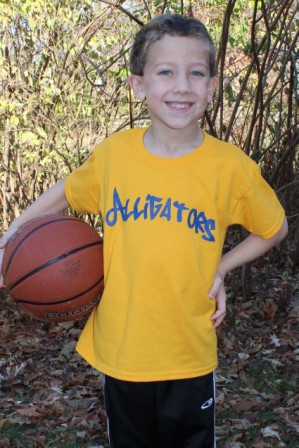 Basketball picture day...we went the cheapo route and did them ourselves
December 2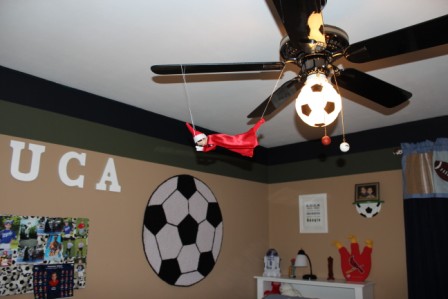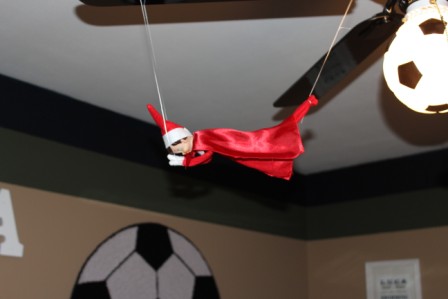 Super Elfie!
December 3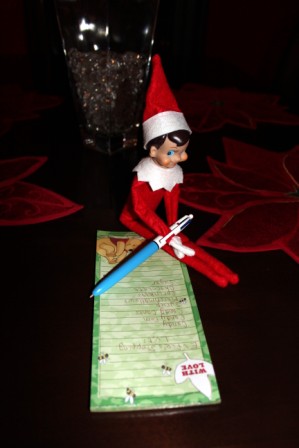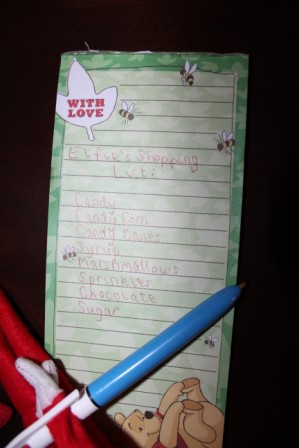 Elfie made a shopping list
December 4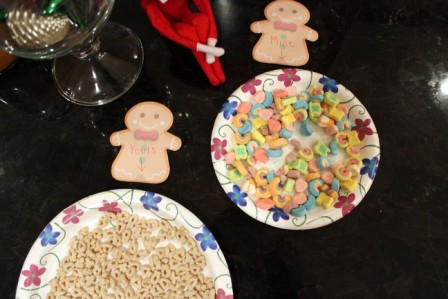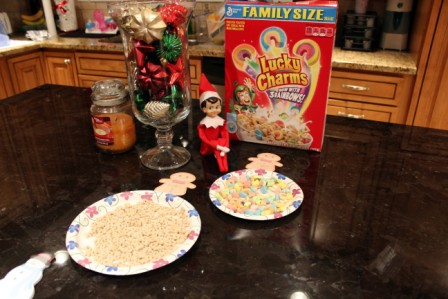 Elfie picked out all the marshmallows from the Lucky Charms
December 5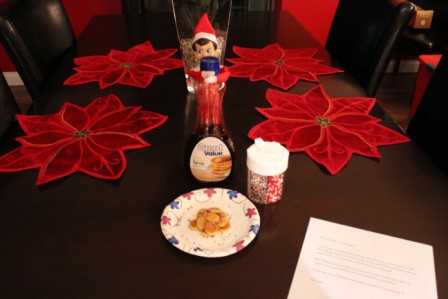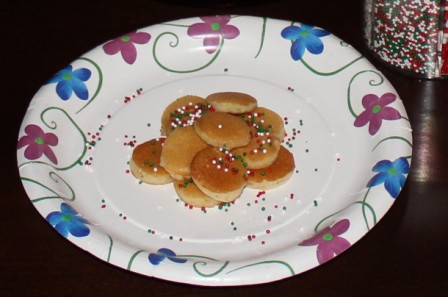 Elfie made tiny elf-sized pancakes
December 6
St Nicks Day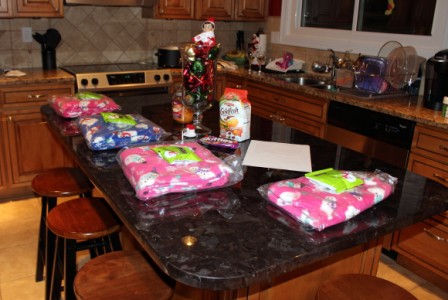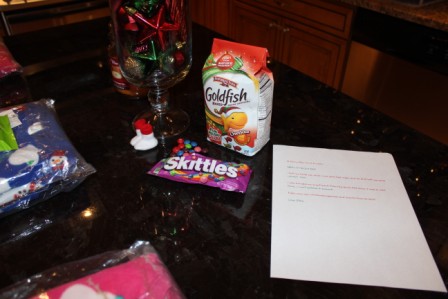 New jammies and some goodies from St Nick...Elfie even put his boots out!
December 7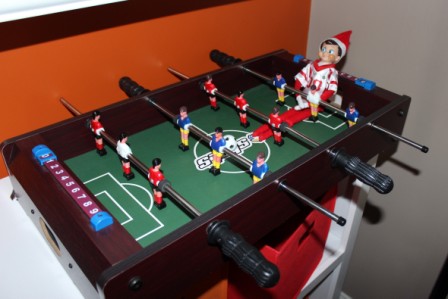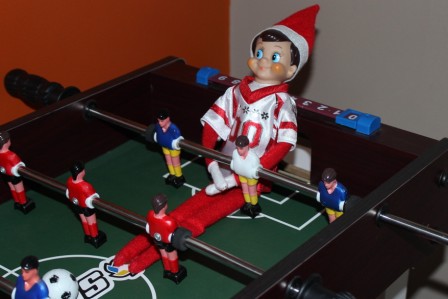 Elfie knew the girls had a soccer game so he put his jersey on and played goalie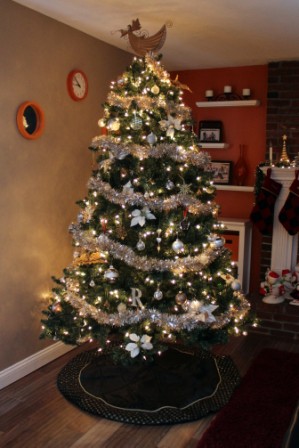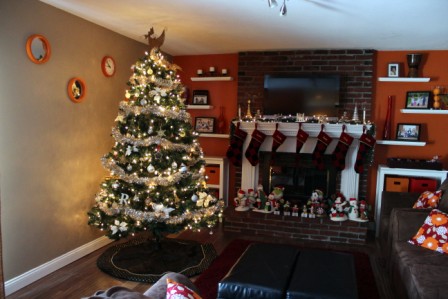 Christmas tree and mantel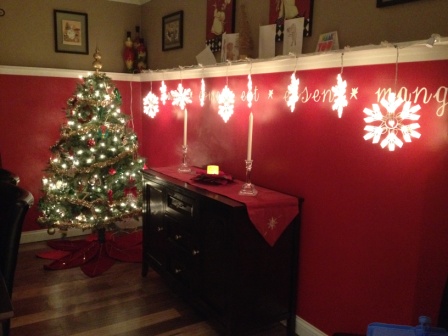 2nd Christmas tree and new snowflake lights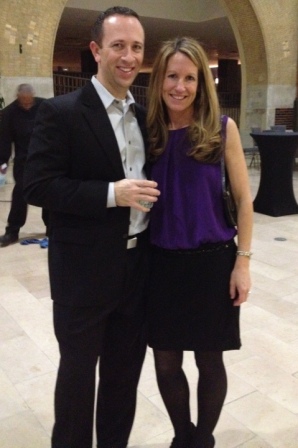 EY holiday party at Union Station
December 8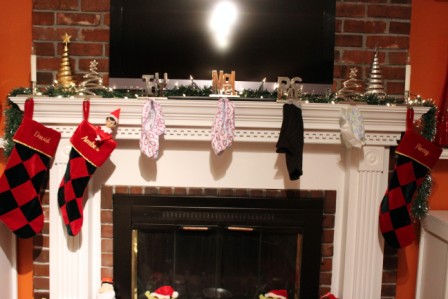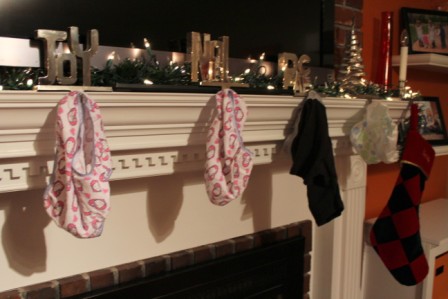 Elfie replaced the kids' stockings with their undies! Carly thought it was hilarious that her diaper was up there!
December 9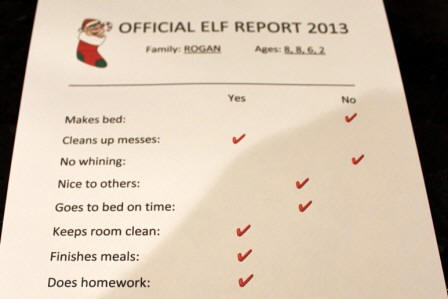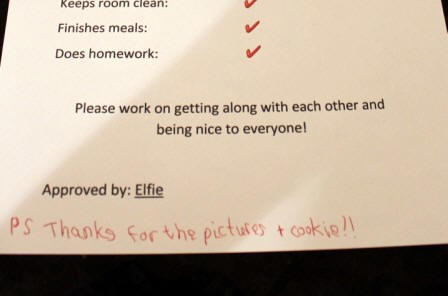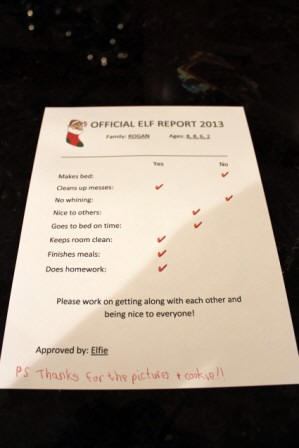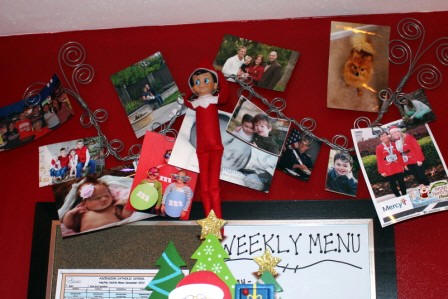 Official Elf Report Card day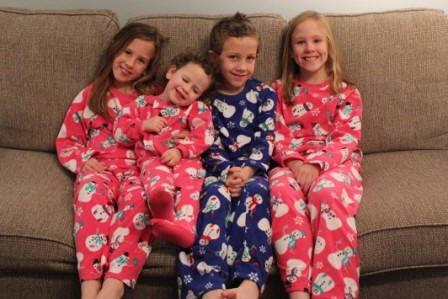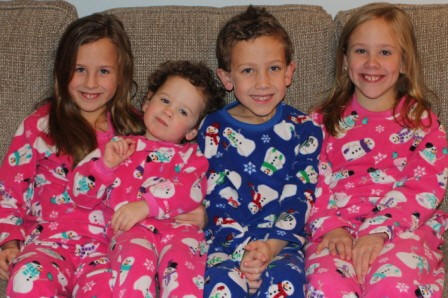 Hard to get a good pic of all 4...matchy jammies!
December 11
2nd Grade Gingerbread Houses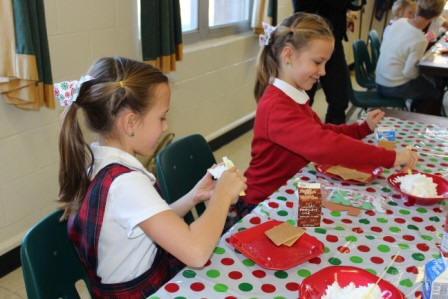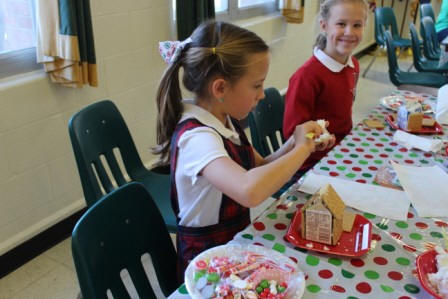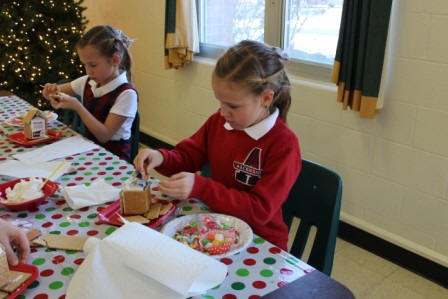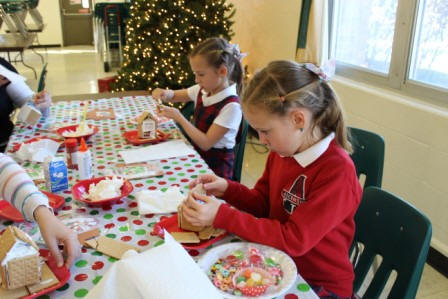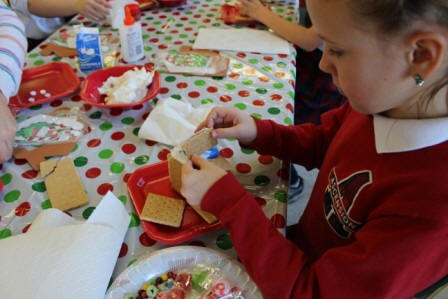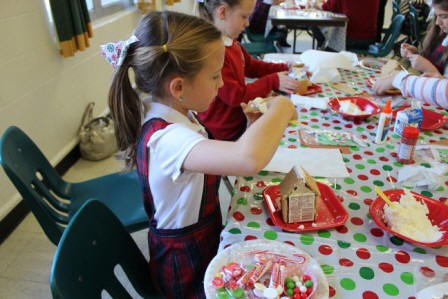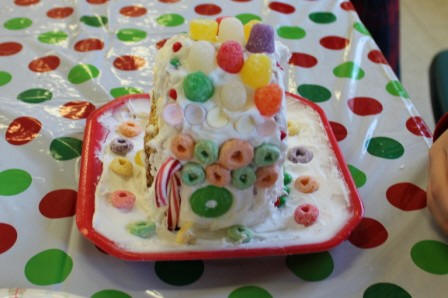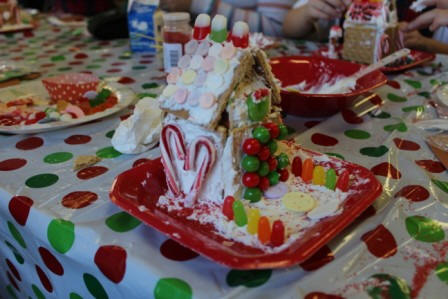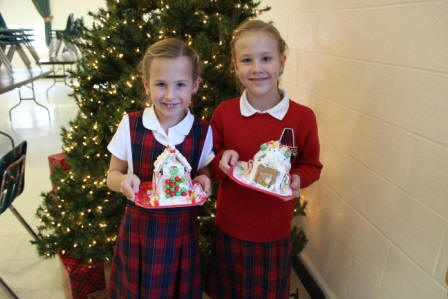 December 13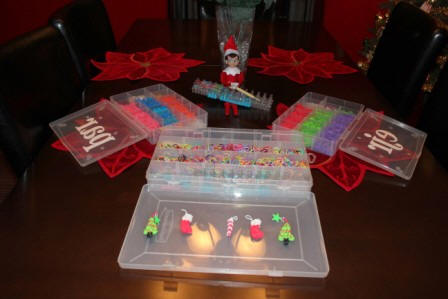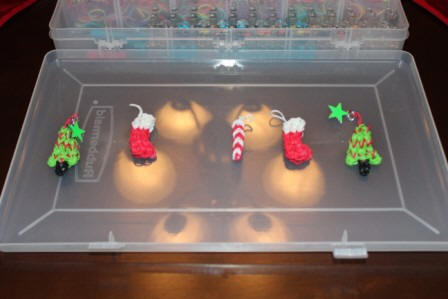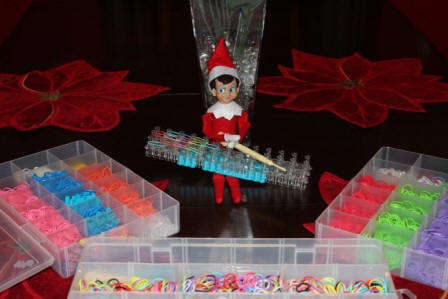 Elfie did some Rainbow Loom'ing
December 14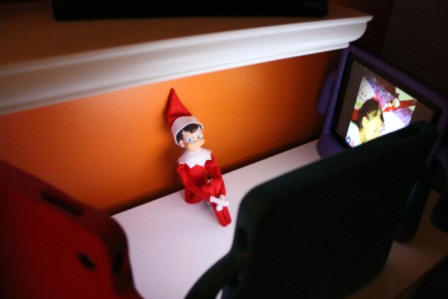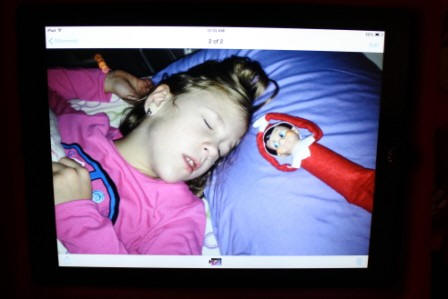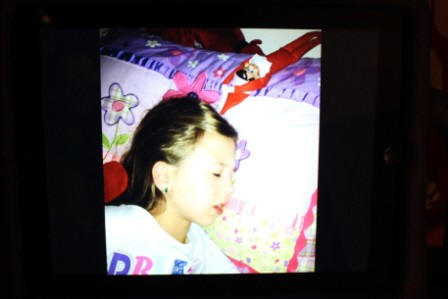 Elfie selfies with the kids while they were sleeping!!
SNOW!!!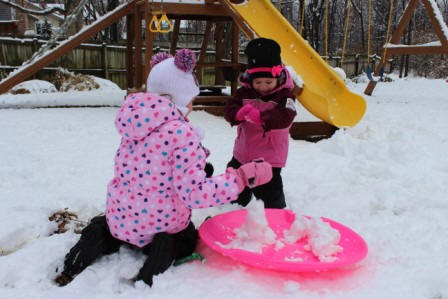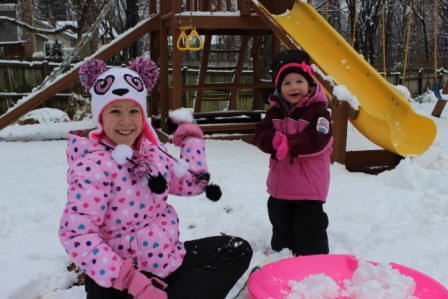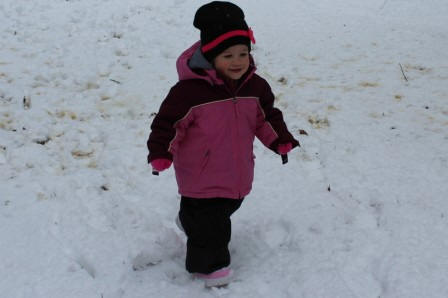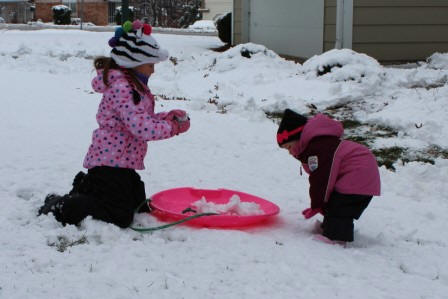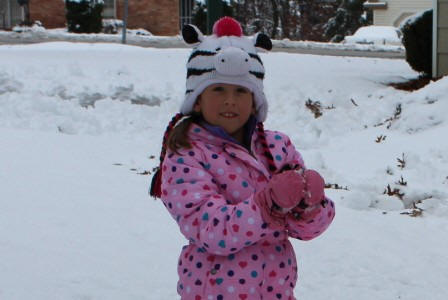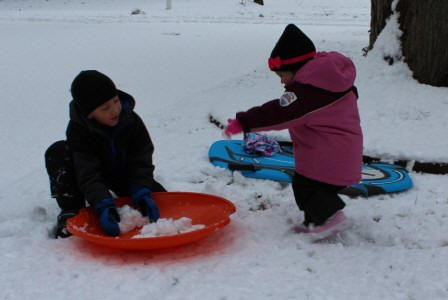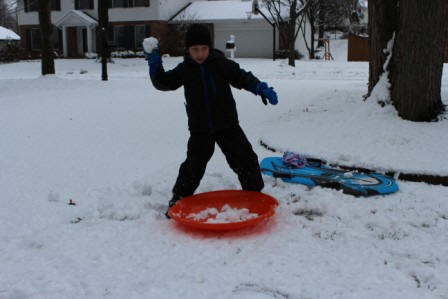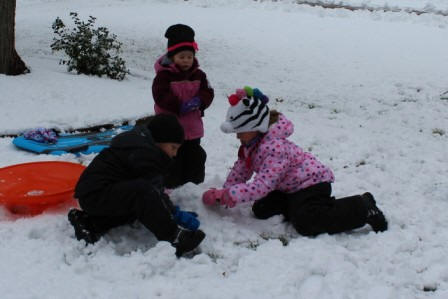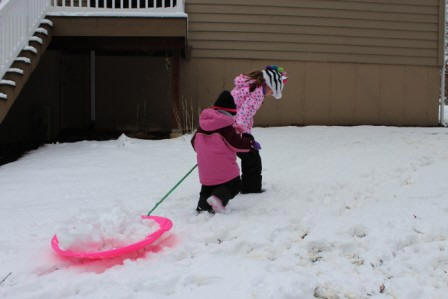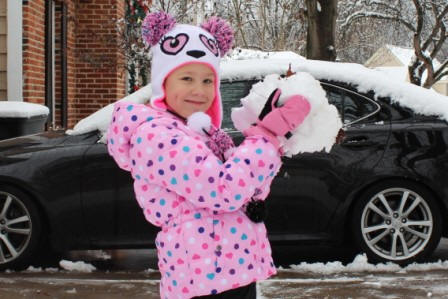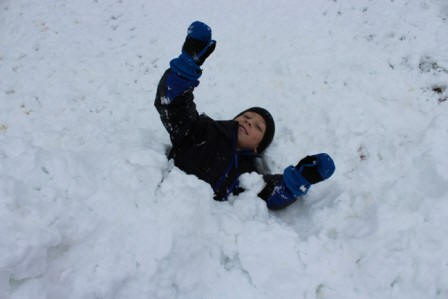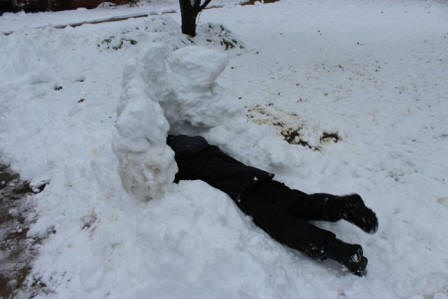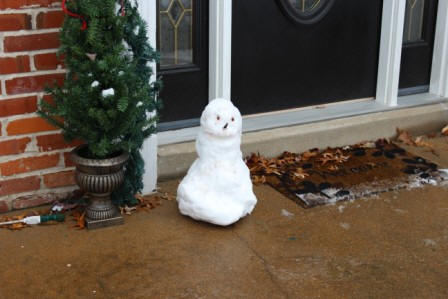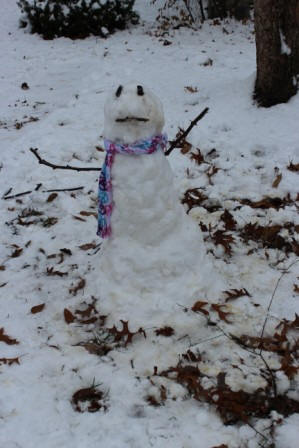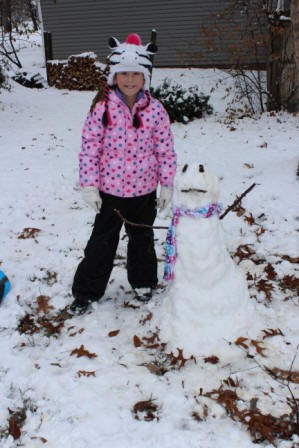 Ella built this snowman all by herself!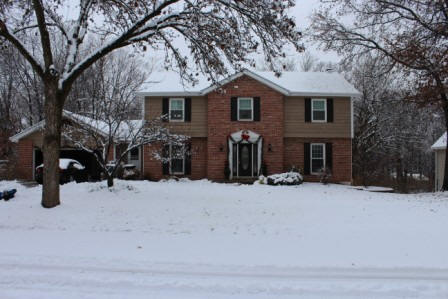 Pretty snowy house!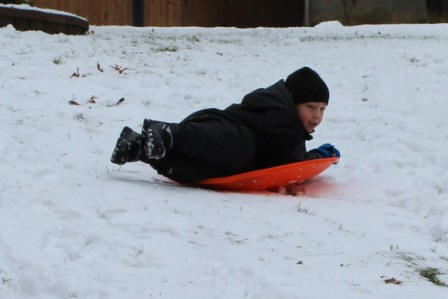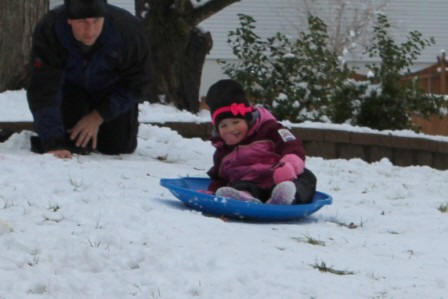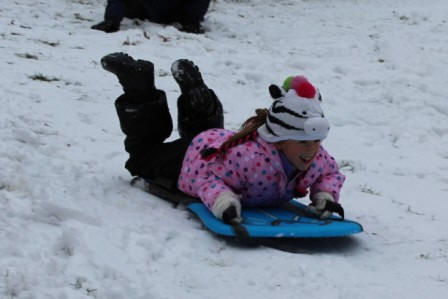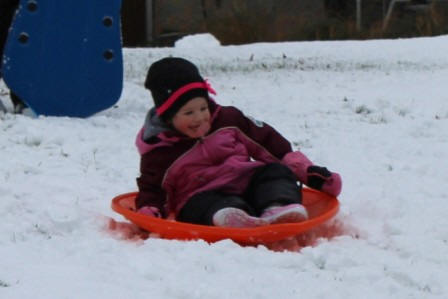 Sledding!
BAST CHRISTMAS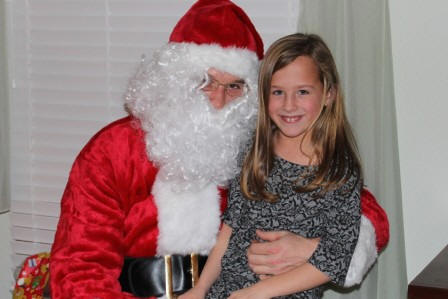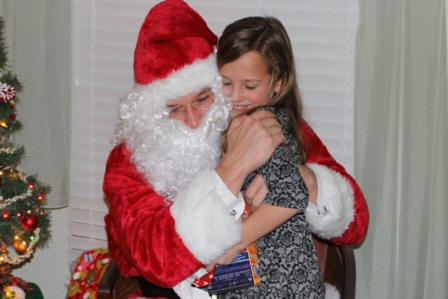 Ella with Santa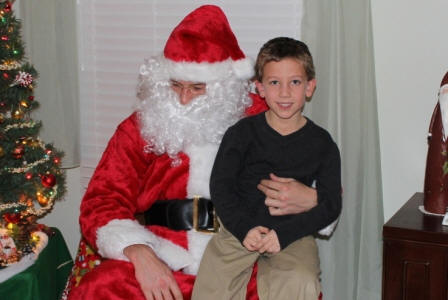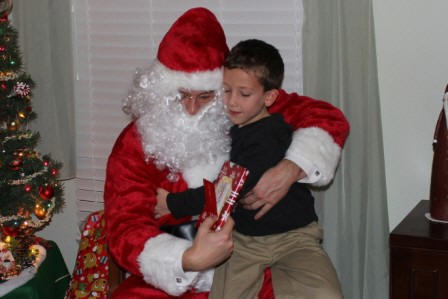 Luca with Santa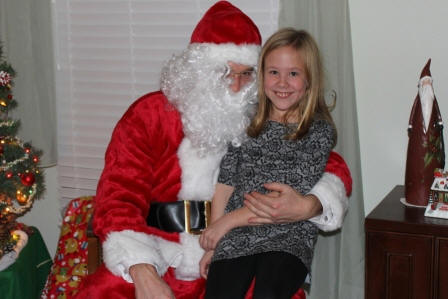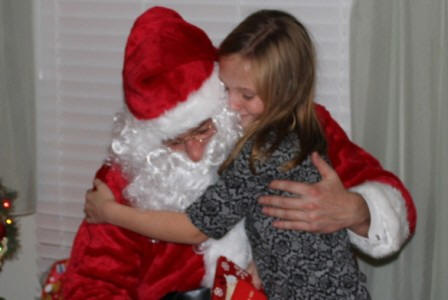 Perry with Santa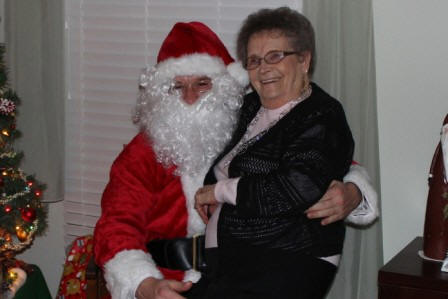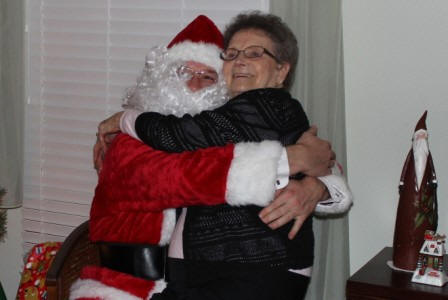 Grandma Betty with Santa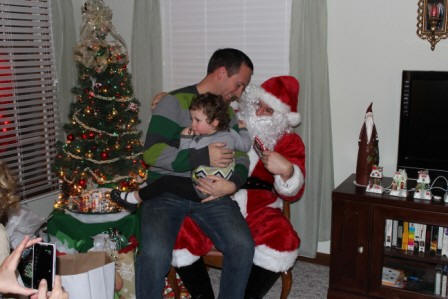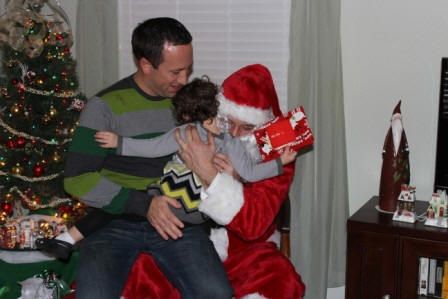 Carly wasn't liking Santa too much...until he gave her a present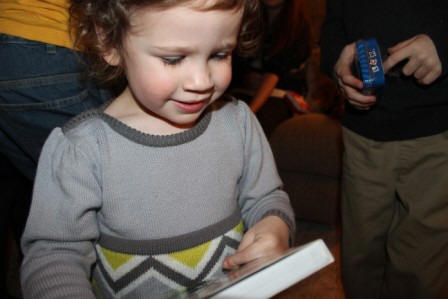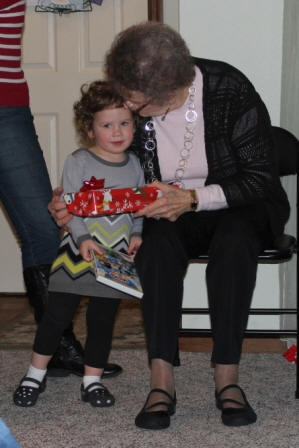 PRESENTS!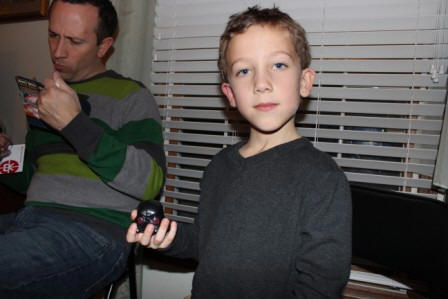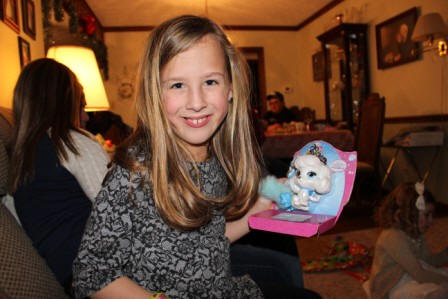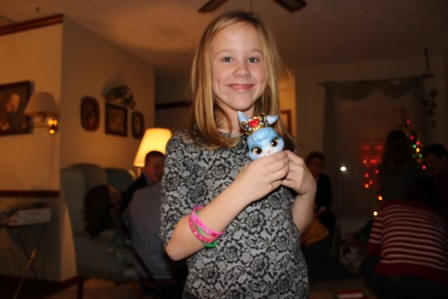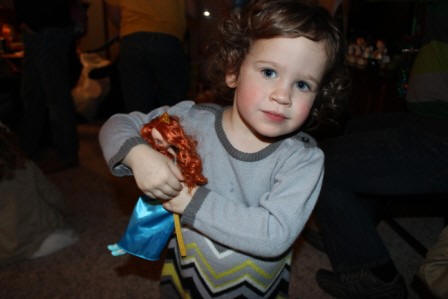 December 16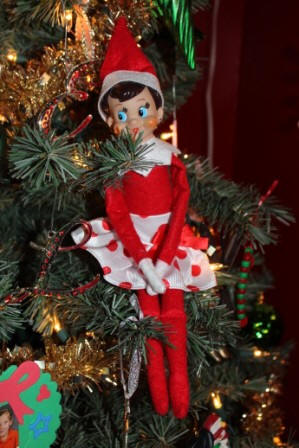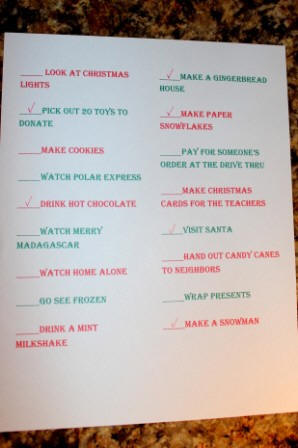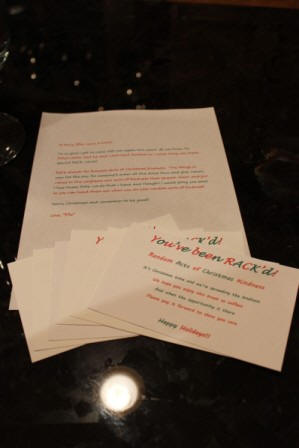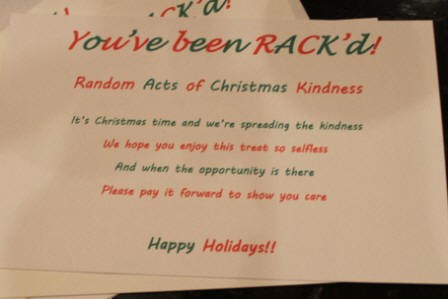 Elfie's sister, Elle, visited and brought us a Christmas "to do" list and RACK cards!
December 18
Luca's class Polar Express Day!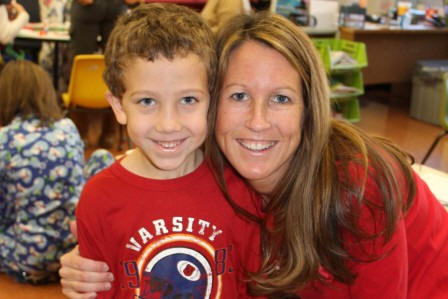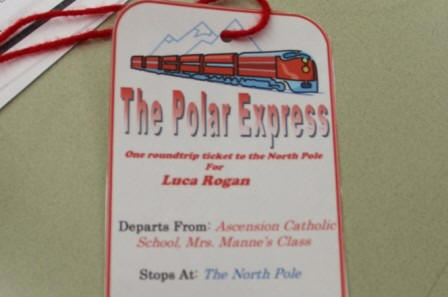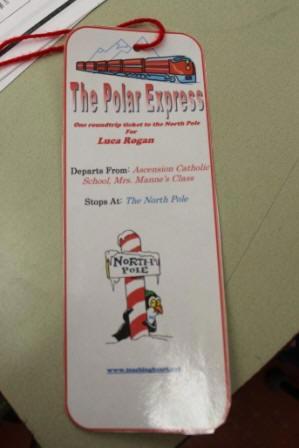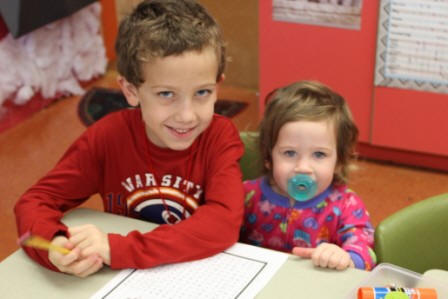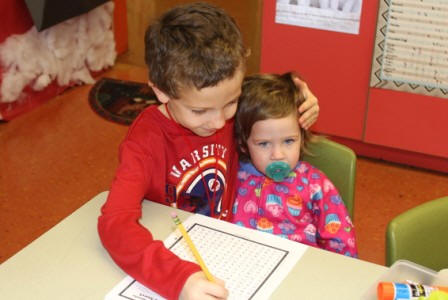 Someone tagged along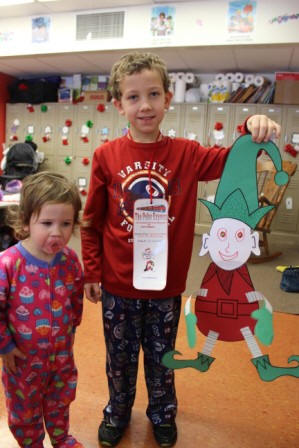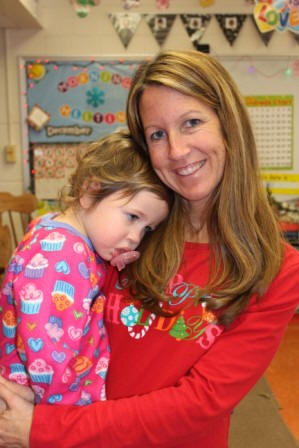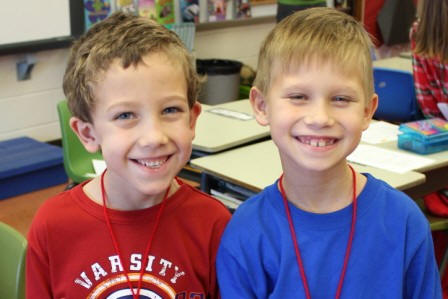 Luca and Will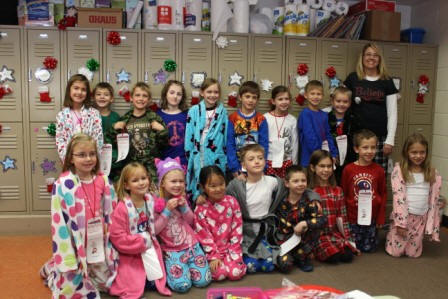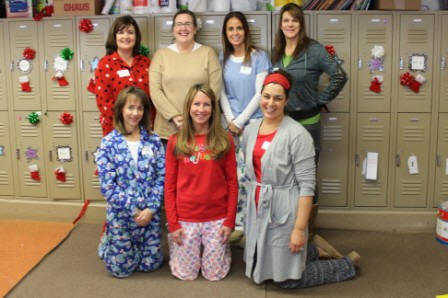 Luca's class...all the mom volunteers
December 20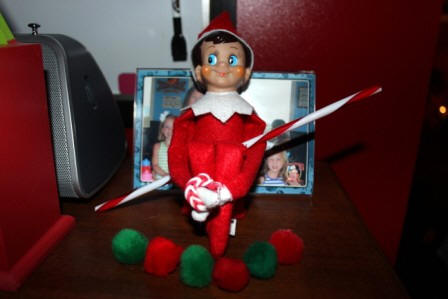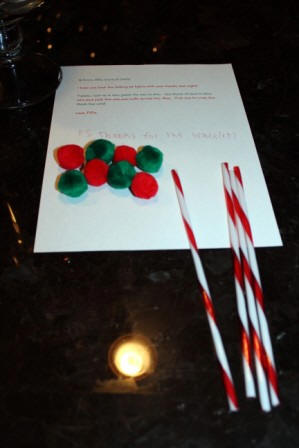 Elfie brought us a game to play!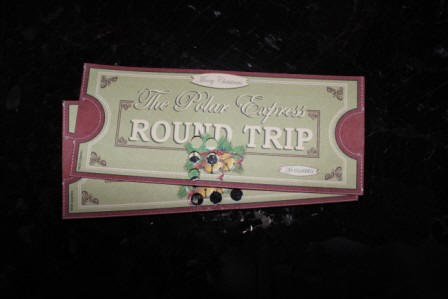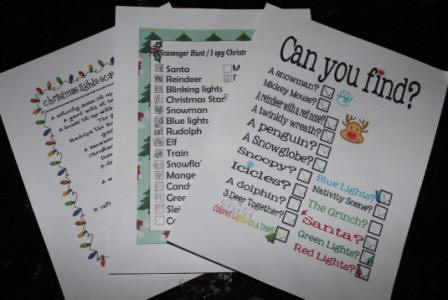 And brought us Polar Express Tickets and Christmas Lights Scavenger Hunts!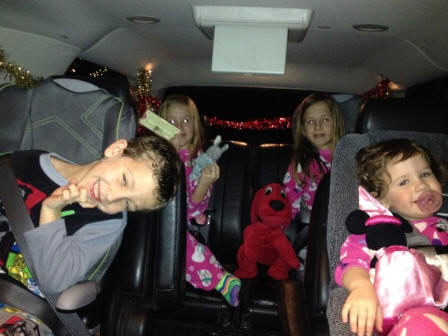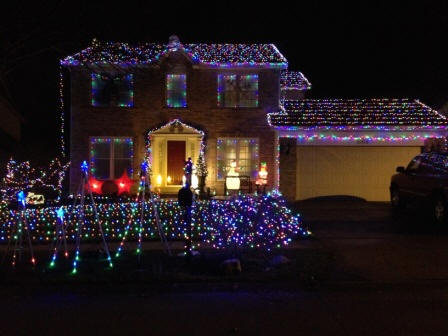 On the Polar Express...one of the houses we saw
December 21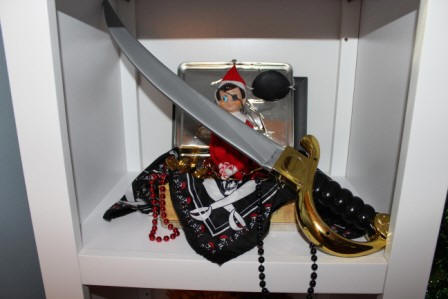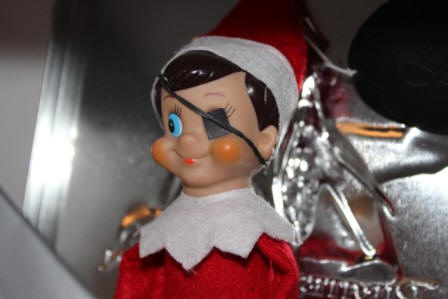 Elfie is a pirate!
December 22
Cookie decorating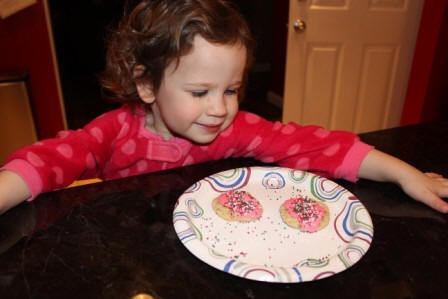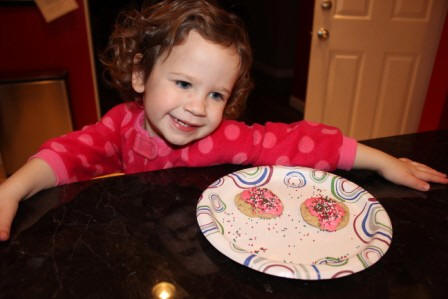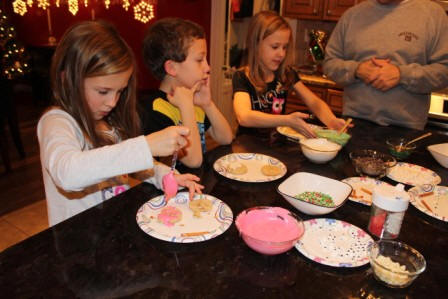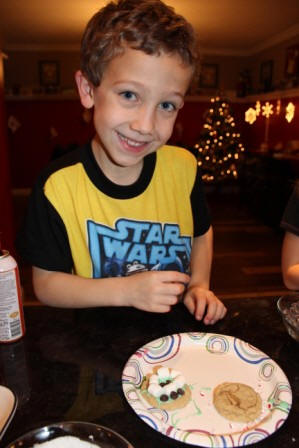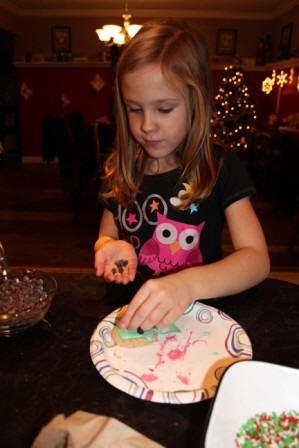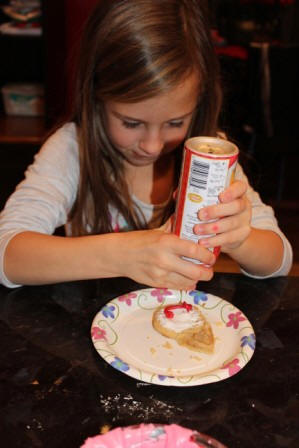 December 23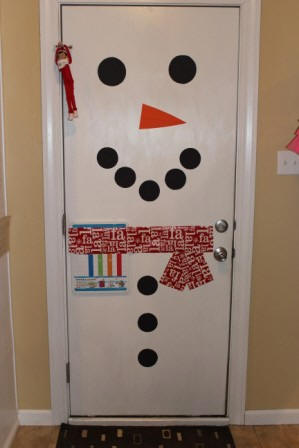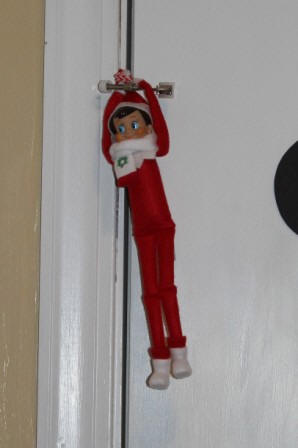 Elfie decorated our door like a snowman
December 23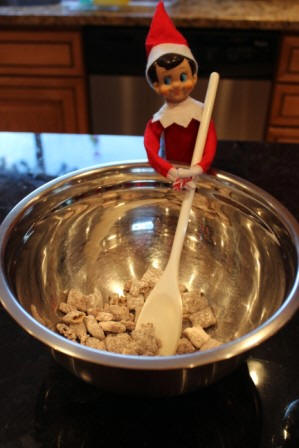 Elfie made puppy chow (and I think this picture was taken after some people had already eaten some of it)
PRATT CHRISTMAS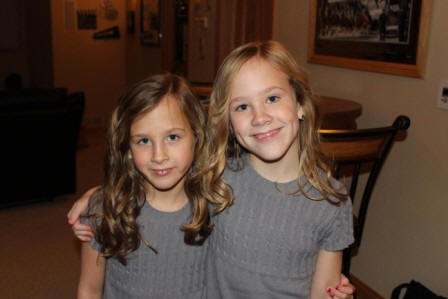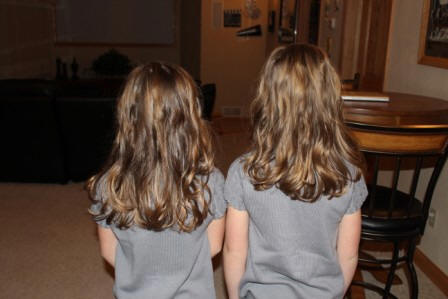 Curly Q's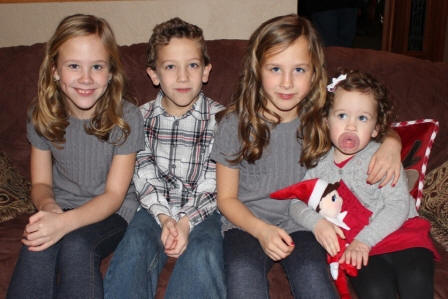 The kiddos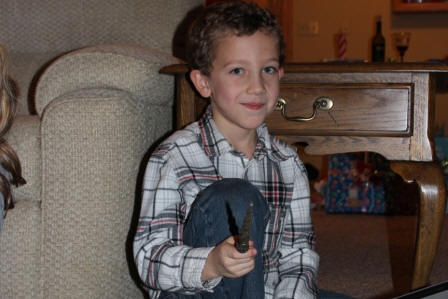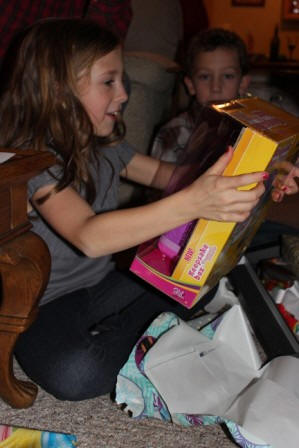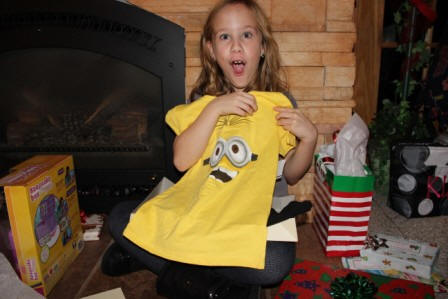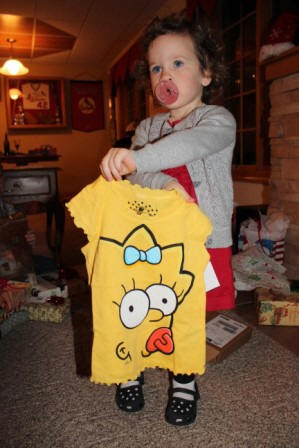 So fitting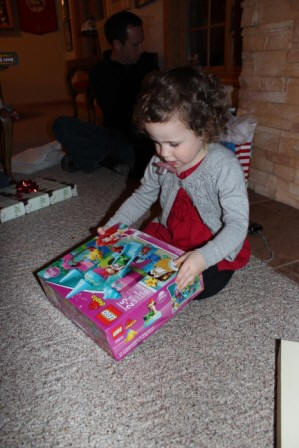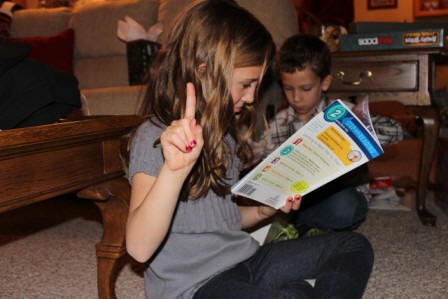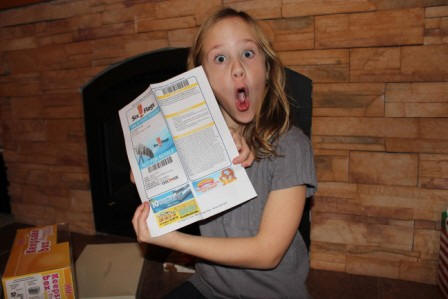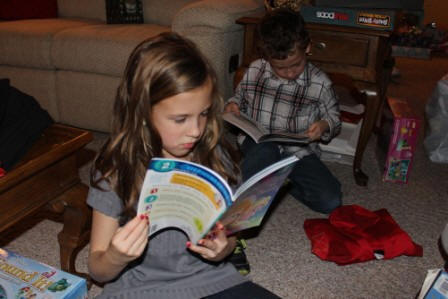 I think they like the books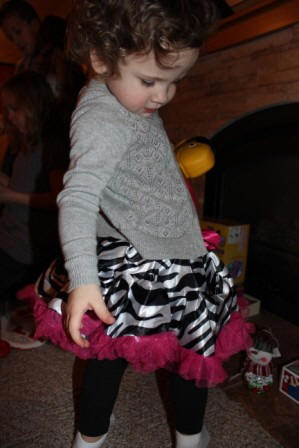 Tu-tu Cute!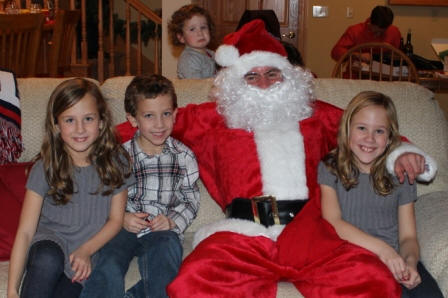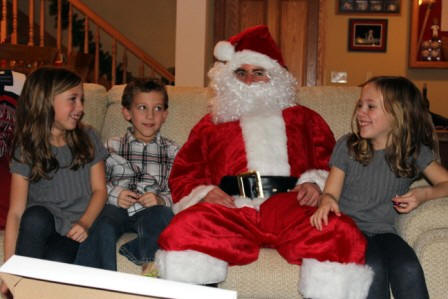 SANTA!!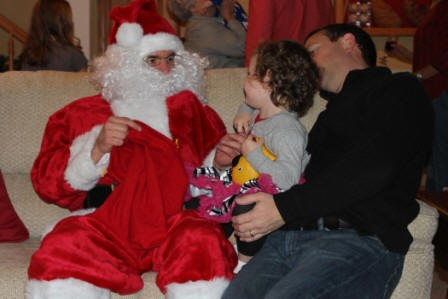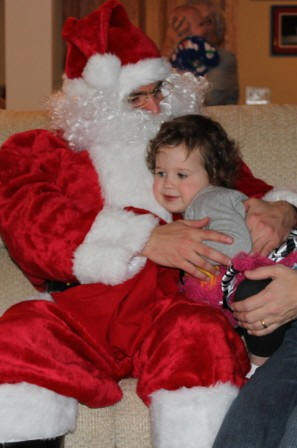 Takes her awhile, but she eventually warms up to Santa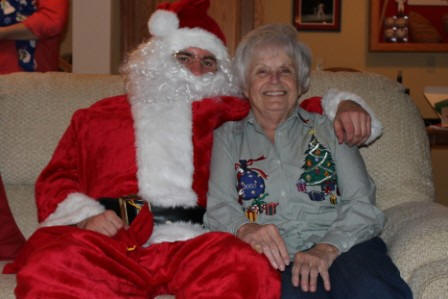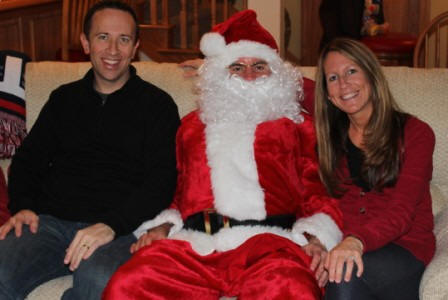 Teppie with Santa...Mommy and Daddy with Santa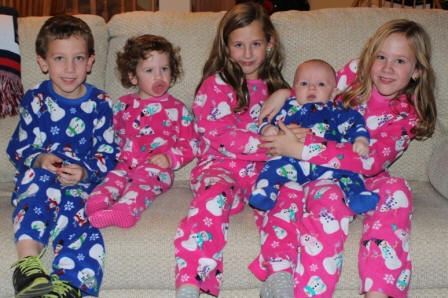 The great grandkids in their matchy jammies
December 24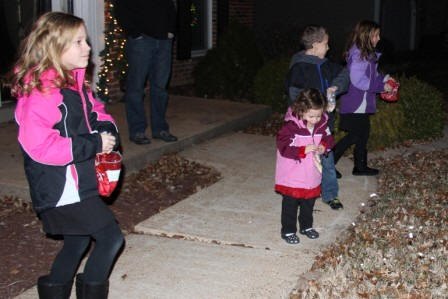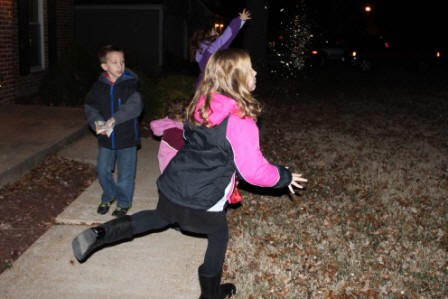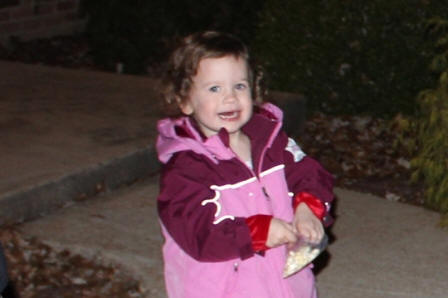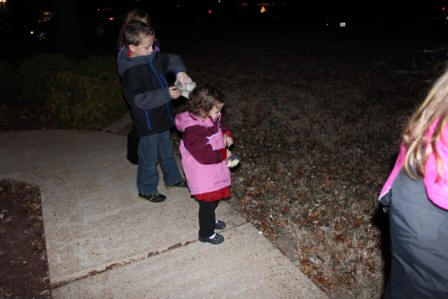 Sprinkling the reindeer food on the yard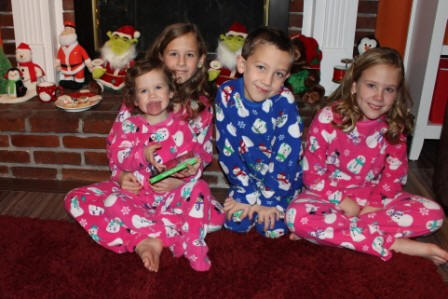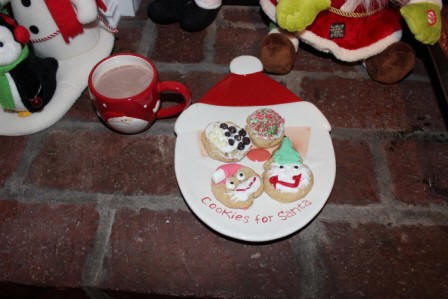 Leaving cookies for Santa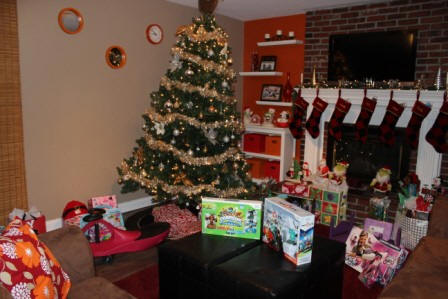 HE CAME!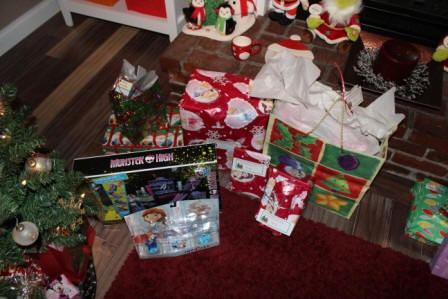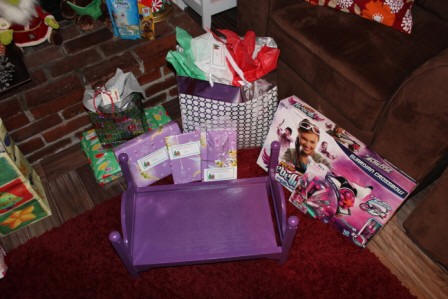 Perry and Ella's loot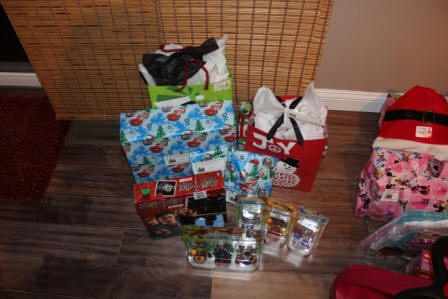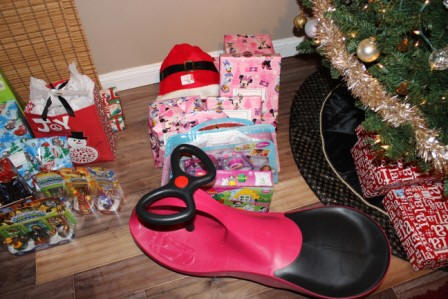 Luca and Carly's loot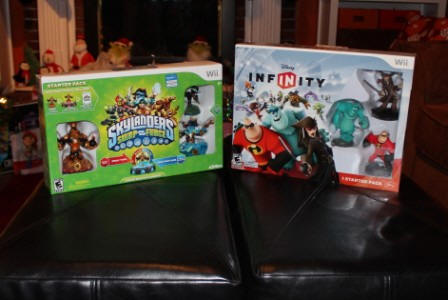 For everyone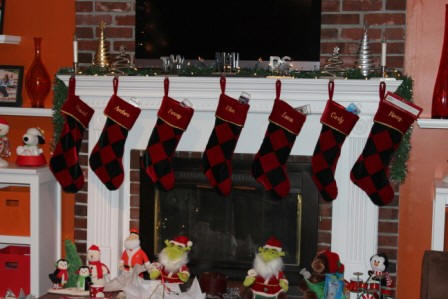 The stockings have been filled
December 25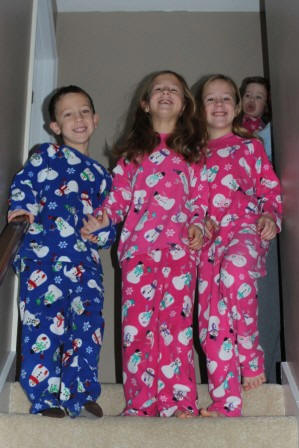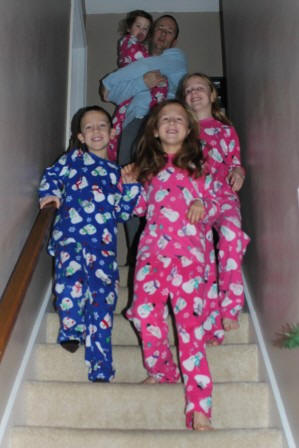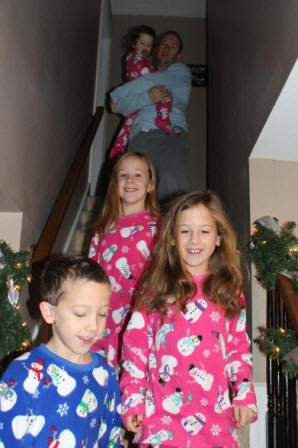 So excited!!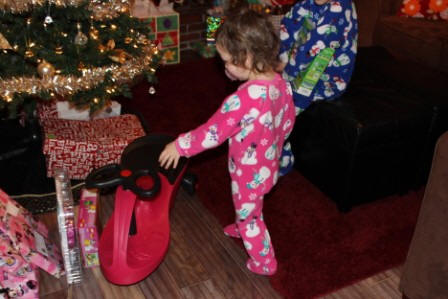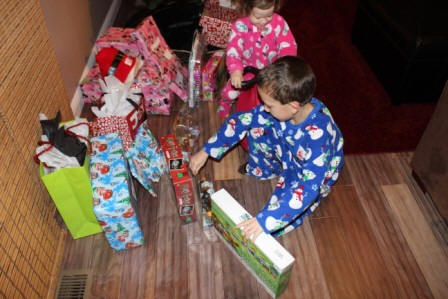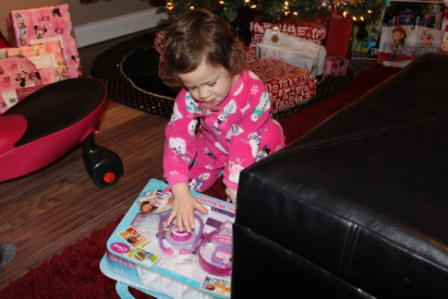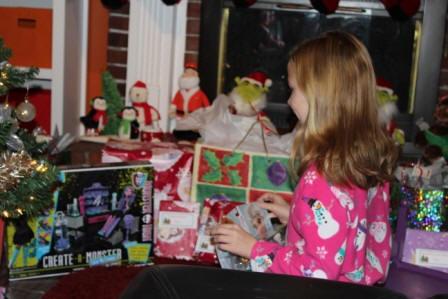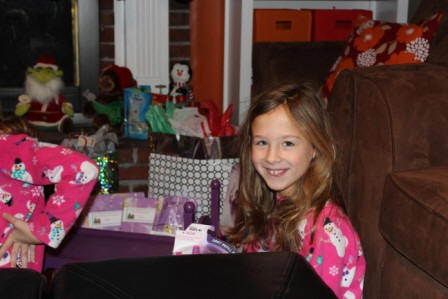 Checking it all out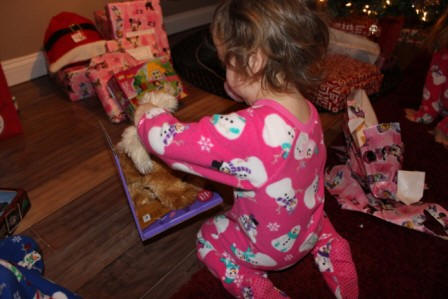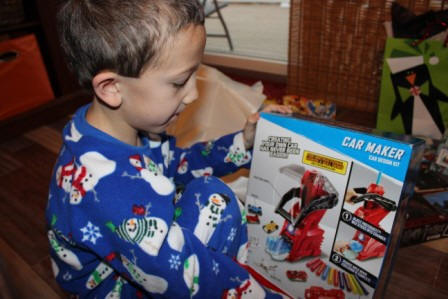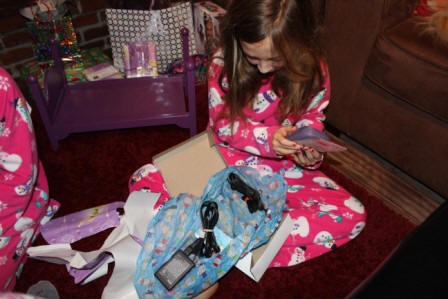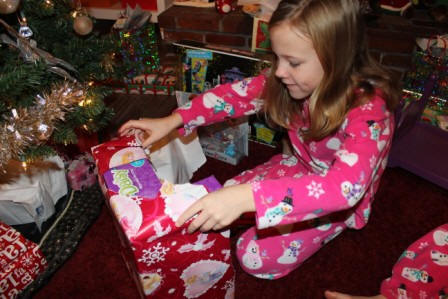 Something you want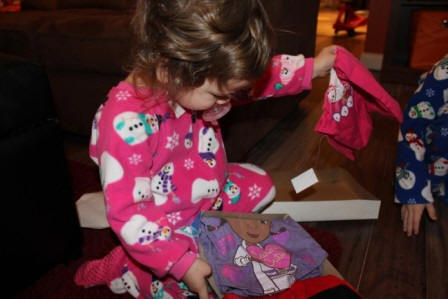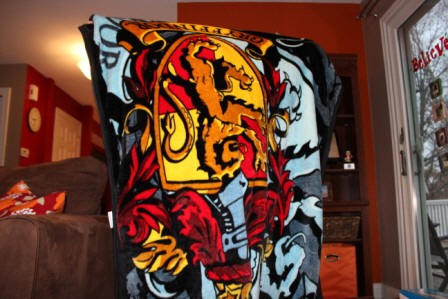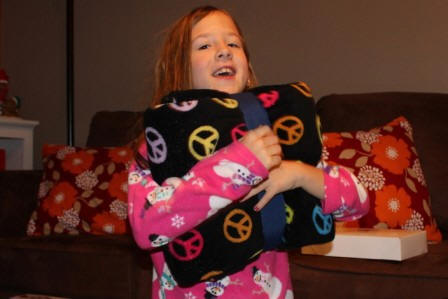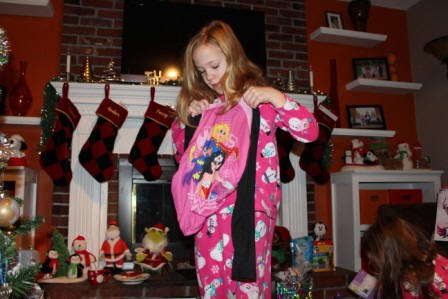 Something you need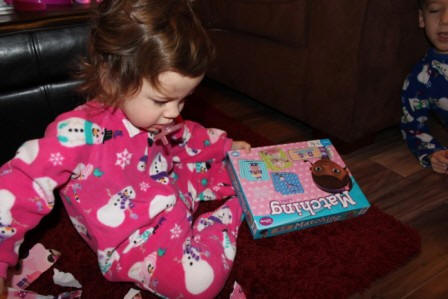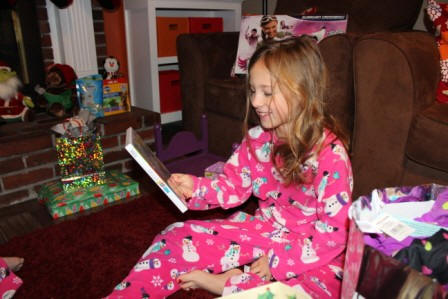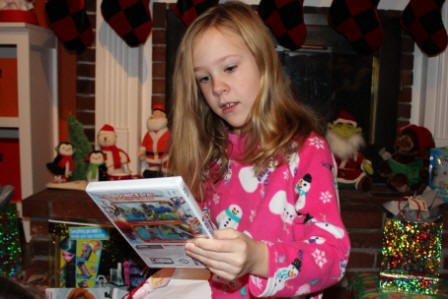 Something to do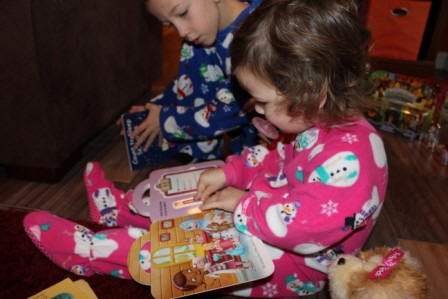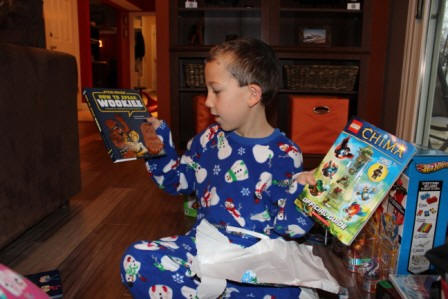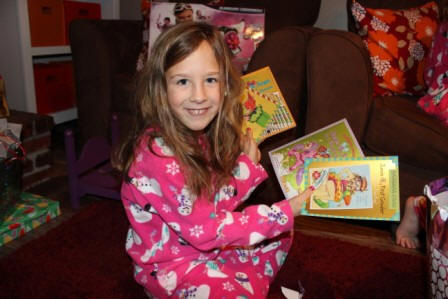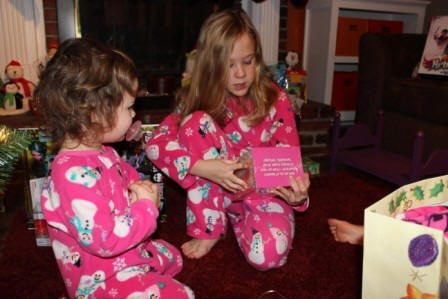 Something to read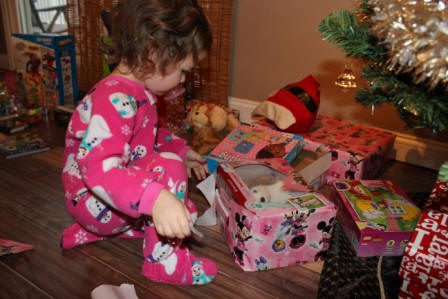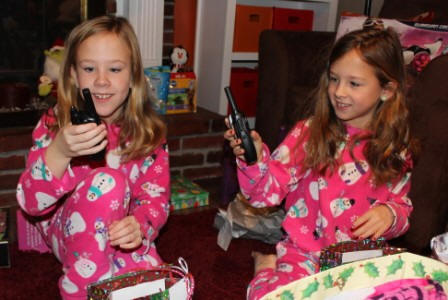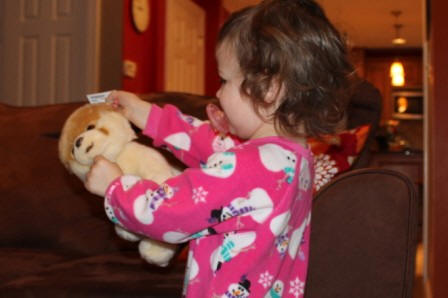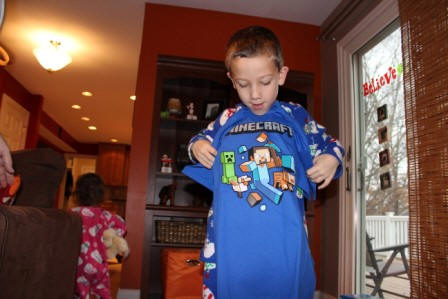 Sibling gifts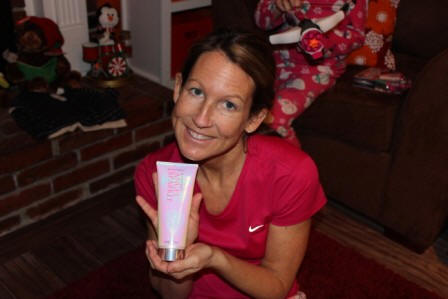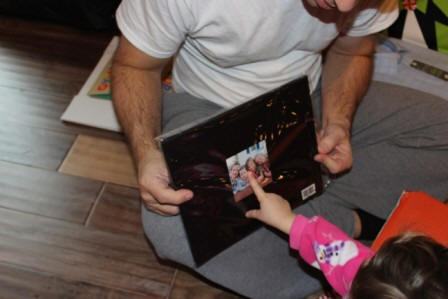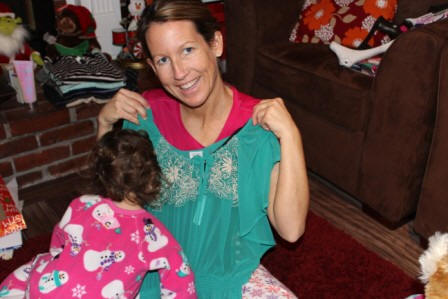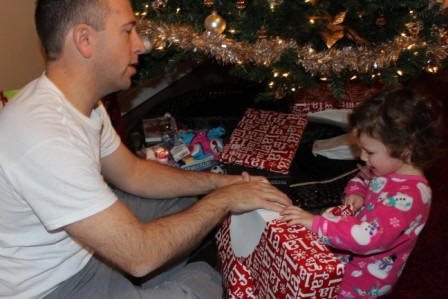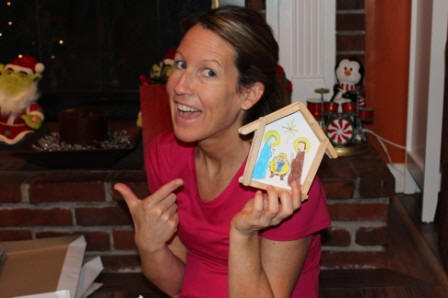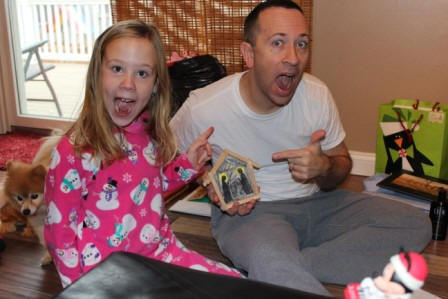 Mommy and Daddy gifts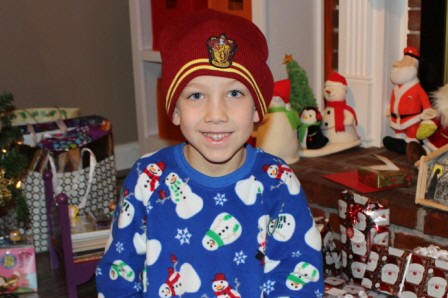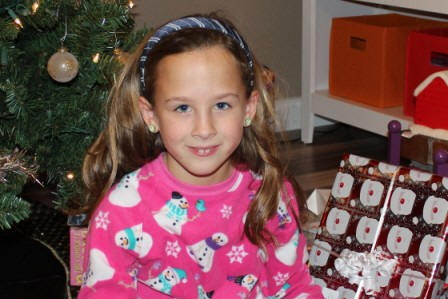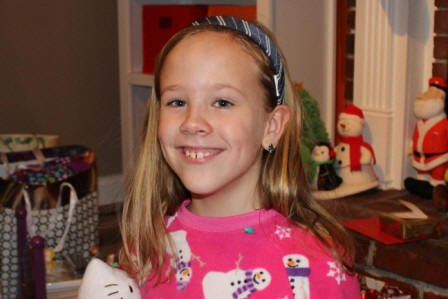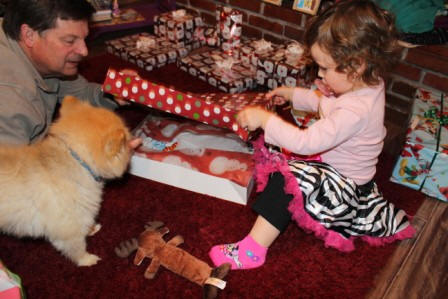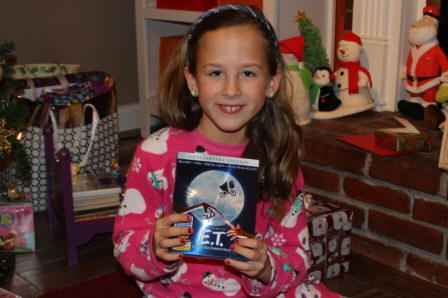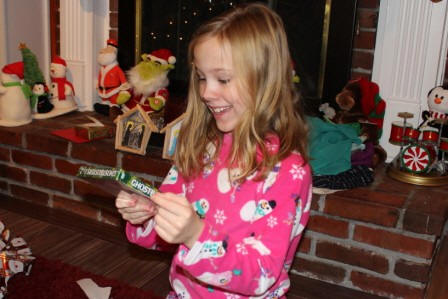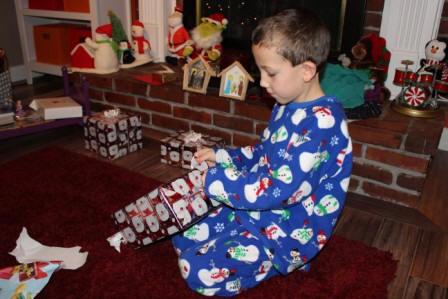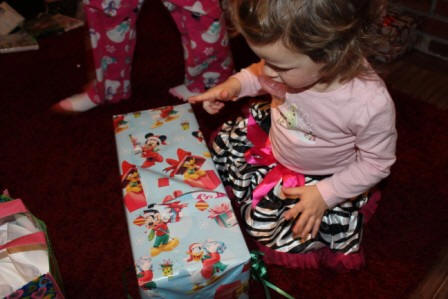 Opening gifts from Grandma Kim and Papa John
December 29
Ambush soccer game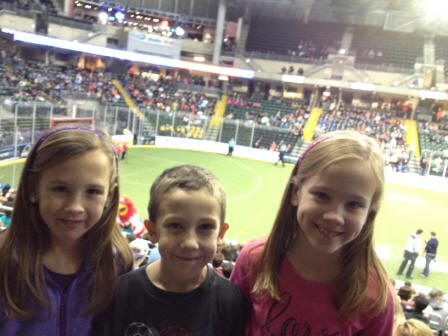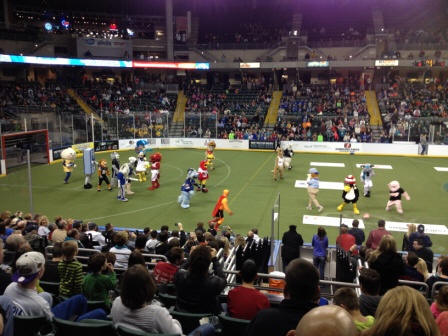 Mascot halftime game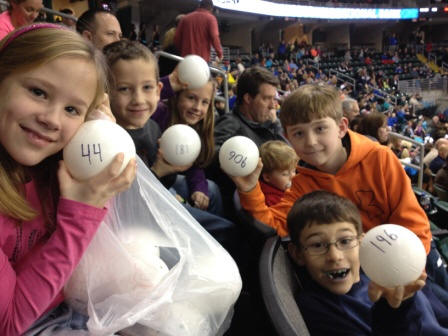 Fun game where you buy balls and throw them on the field
December 31
HAPPY NEW YEAR!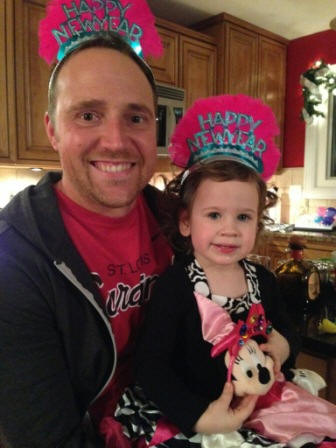 Fancy dinner...Carly and her godfather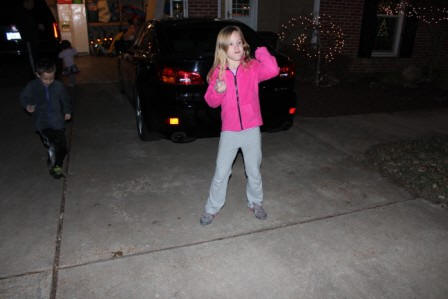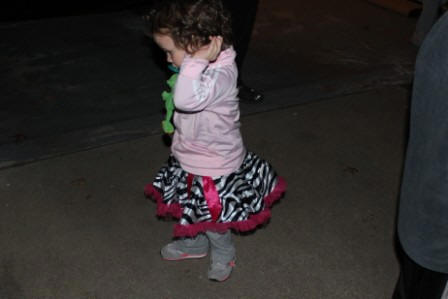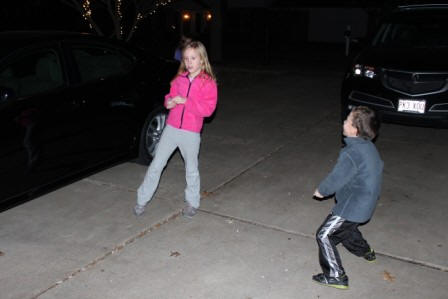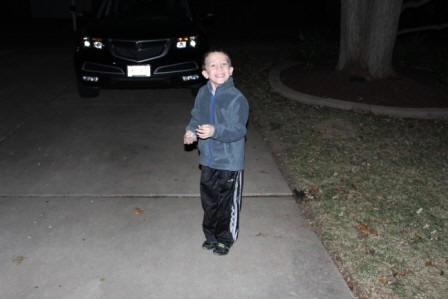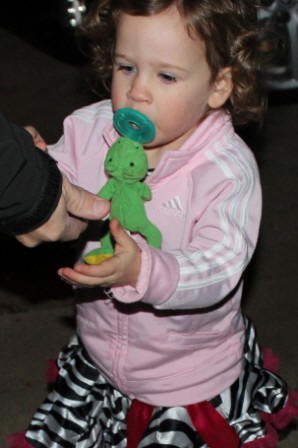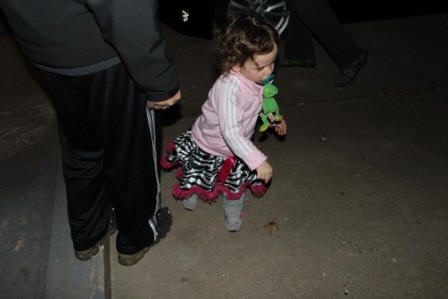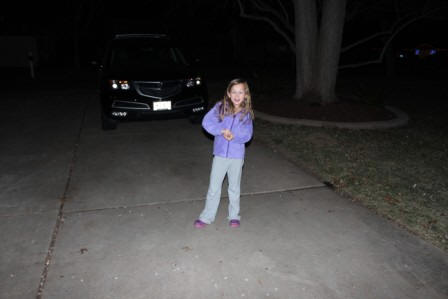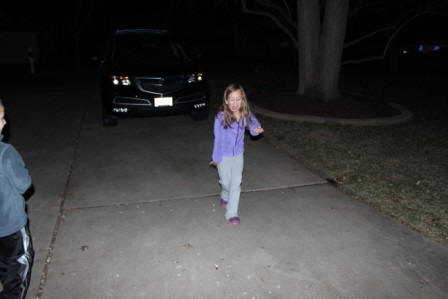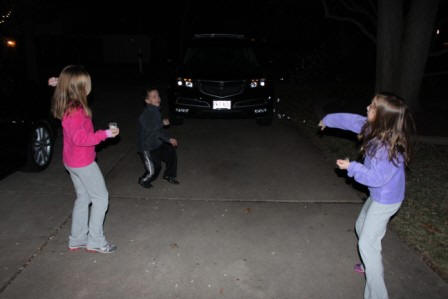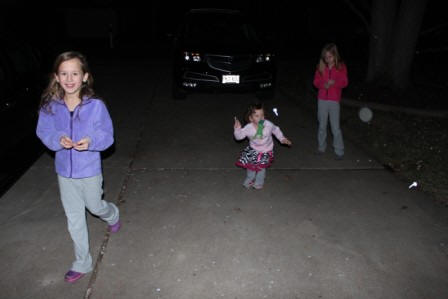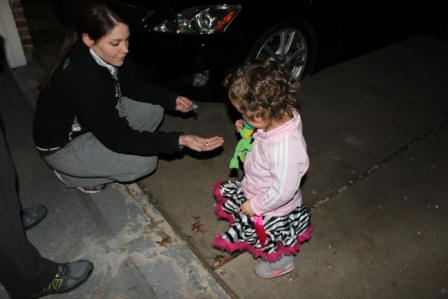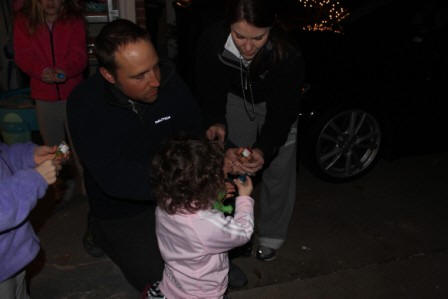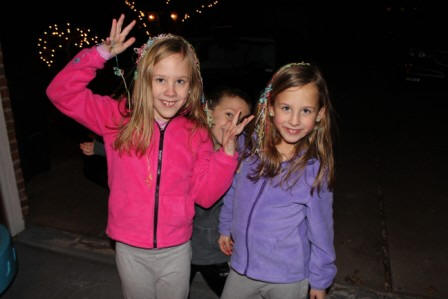 Celebrating with Pop Its
Some iPhone pics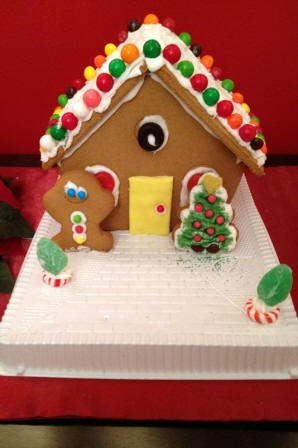 Luca and Carly's gingerbread house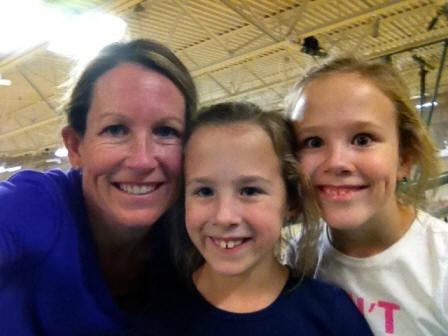 The girls running at the J with mommy
Baby selfie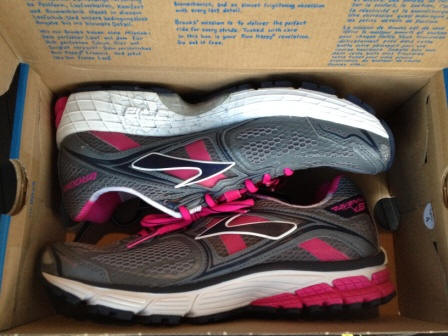 New running shoes for Mommy!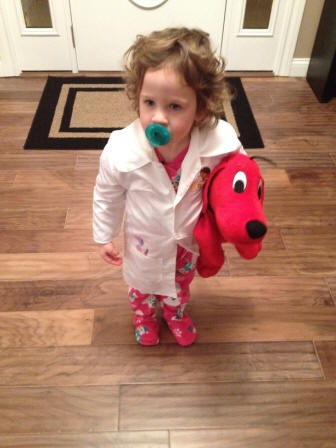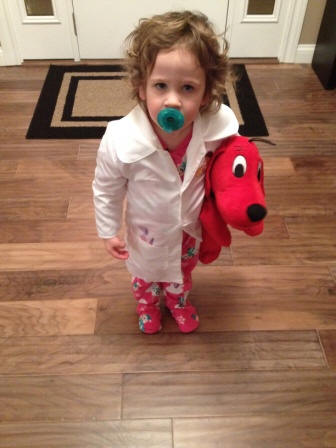 Doc McCarly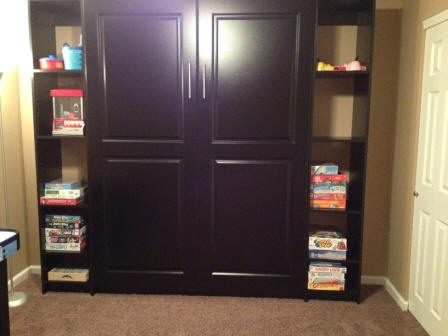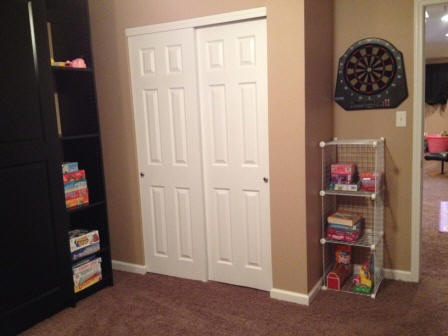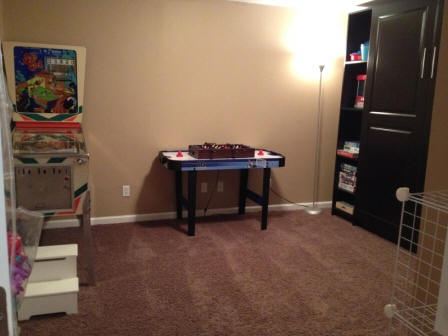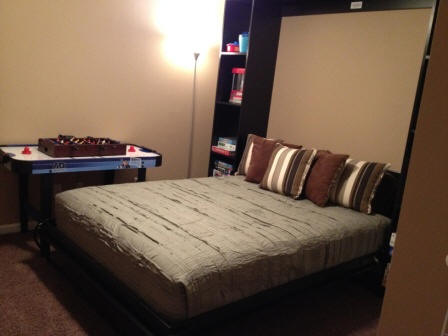 New "game room/guest room"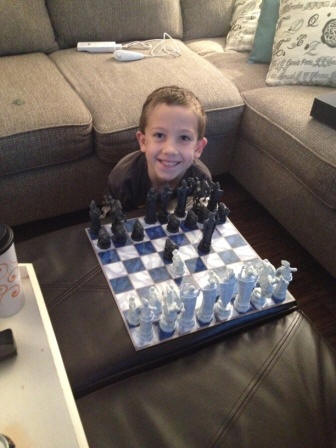 Harry Potter chess
♥ Back to Archives ♥