February 28
Luca's class field trip to Powder Valley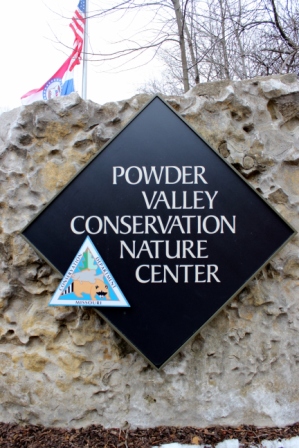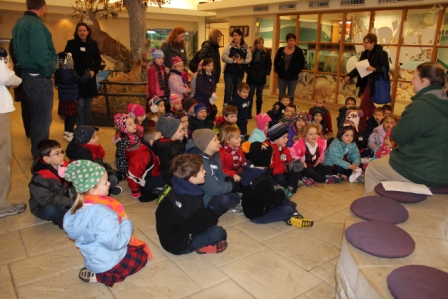 Powder Valley!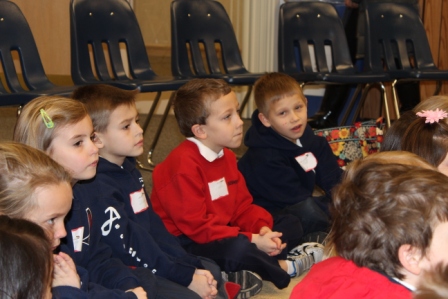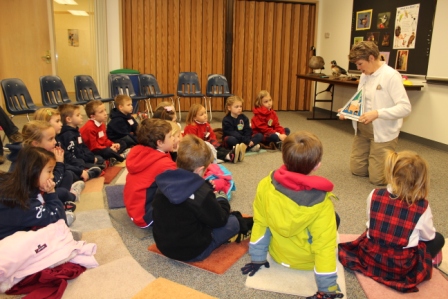 Learning about conservation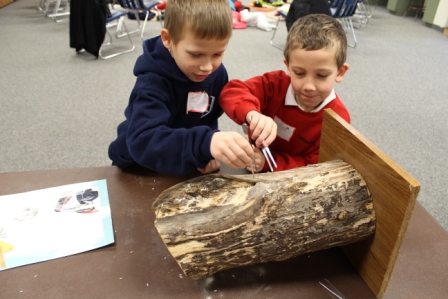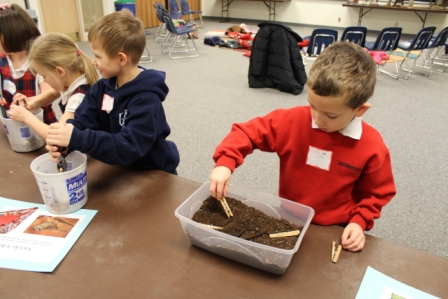 Using tweezers like a woodpecker's beak and clothes pins like a bird's beak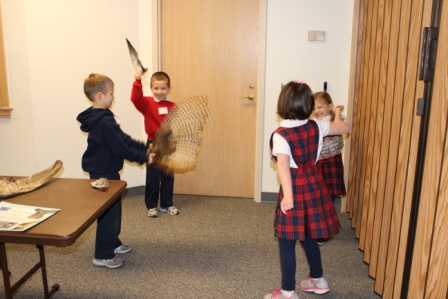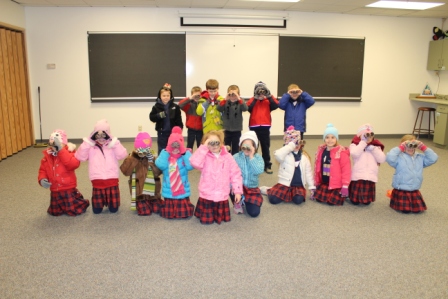 Seeing how different feathers can be...handmade binoculars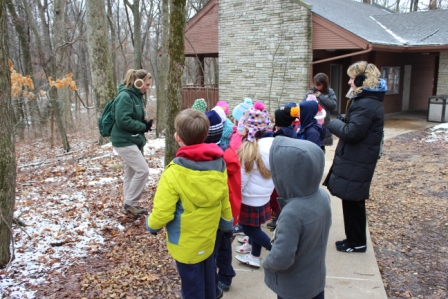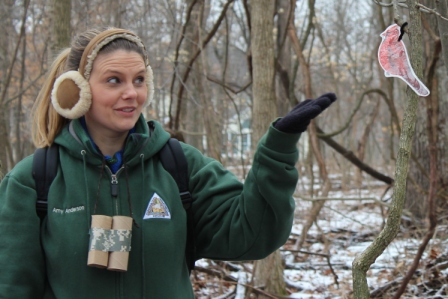 On the trail...a "wild" bird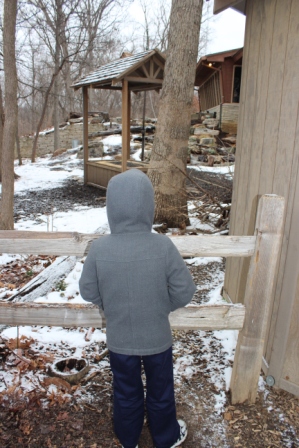 Luca checking out the birds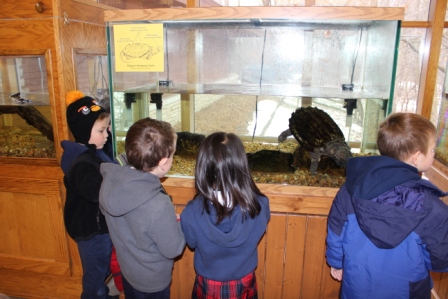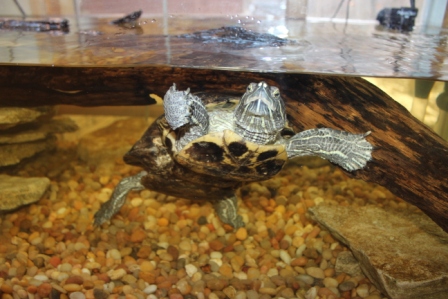 Turtle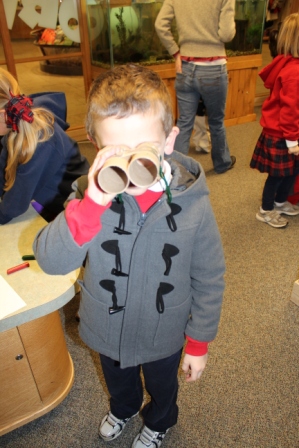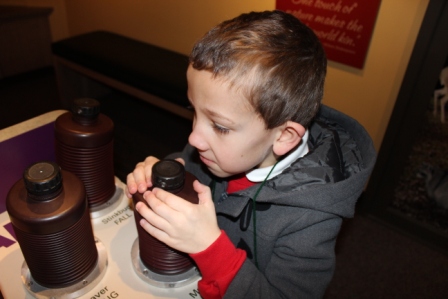 Binoculars...smelling some "outdoor" smells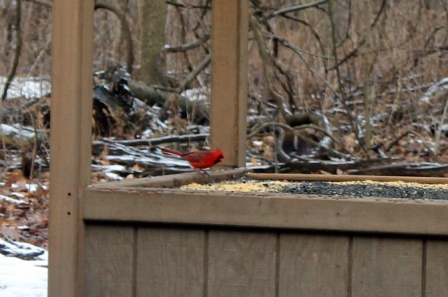 Ah, finally a real bird!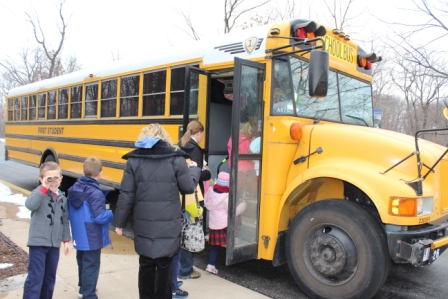 Getting back on the bus
iPhone pics from late February and March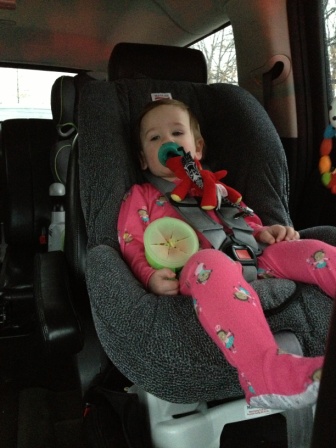 Paci girl in the car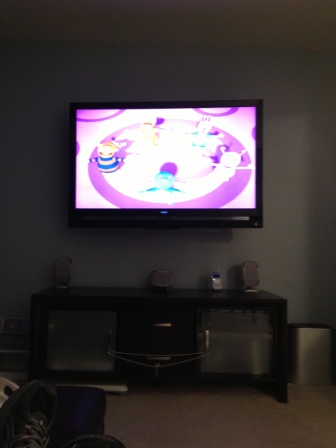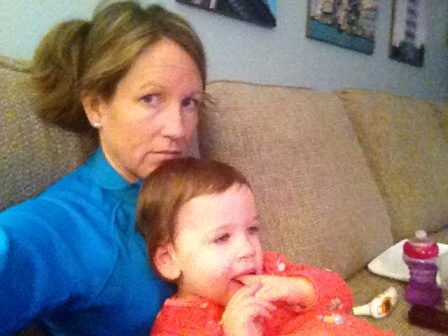 Carly wasn't feeling well so I introduced her to The Backyardigans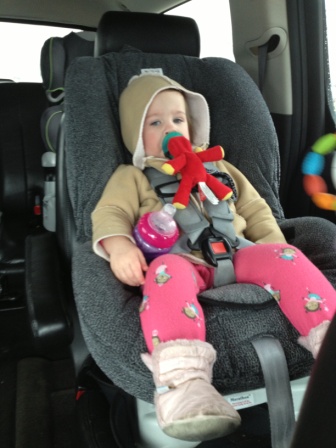 Still not feeling good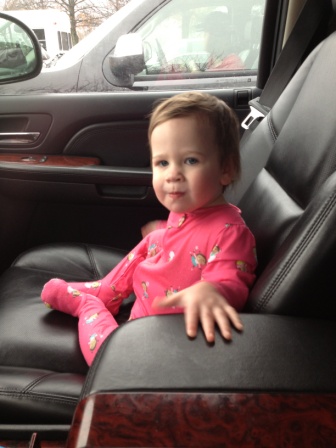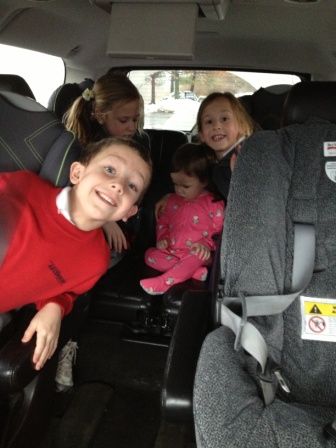 This is her afternoon ritual...waiting in the front seat for the kids
to come out of school and then joining them in the backseat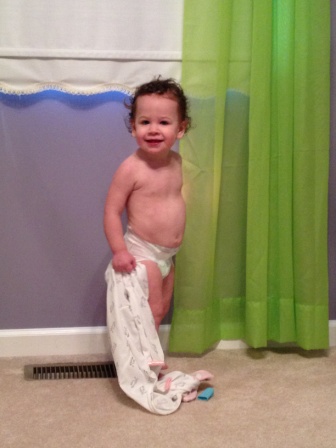 Nakey baby after bathy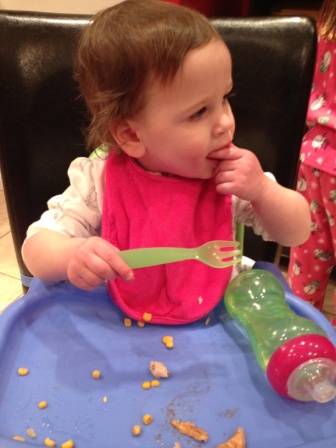 Sorta using a fork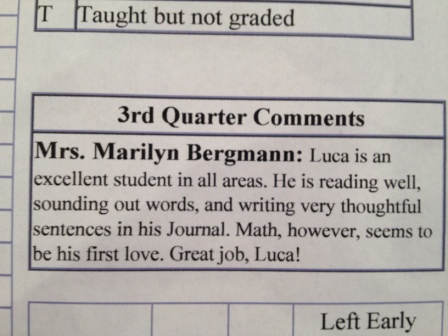 Luca's report card comments...smarty pants!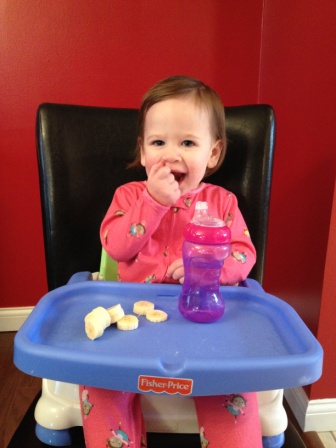 Happy baby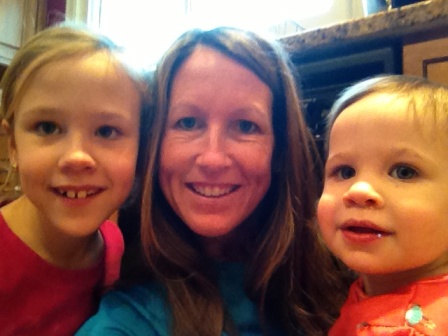 3 of the 4 girls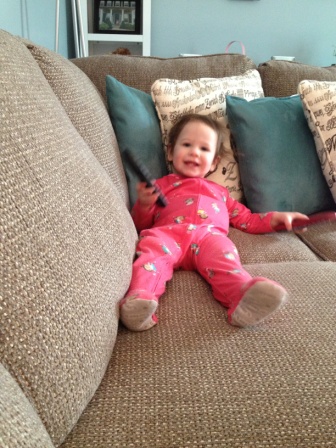 Loungin'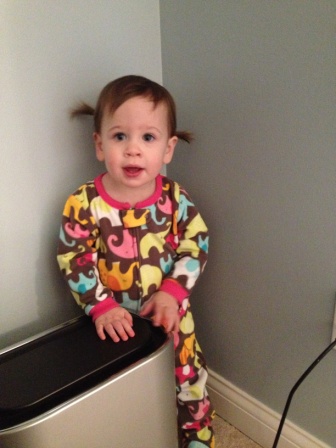 First piggies!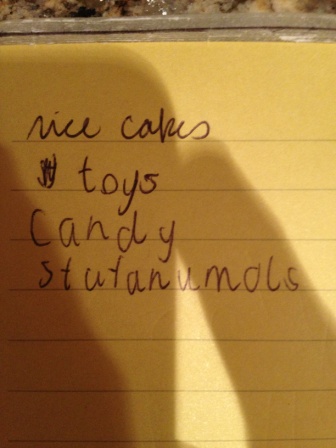 Ella added to my grocery list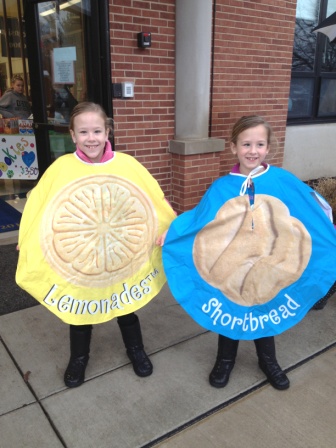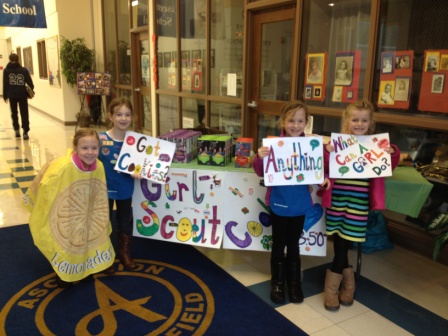 Rainy day selling Girl Scout cookies at church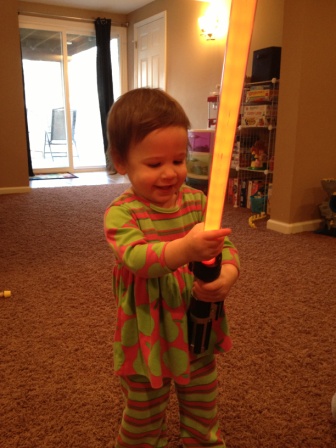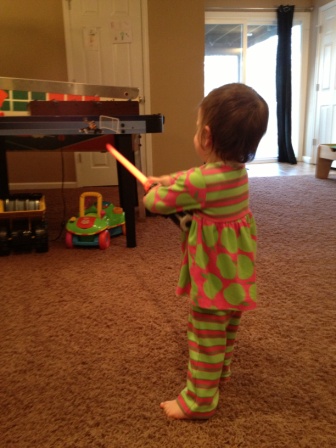 The force is strong in this one
Science Center trip with friends over spring break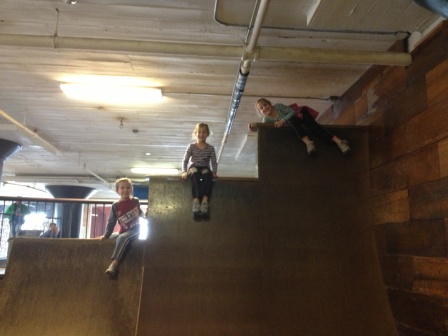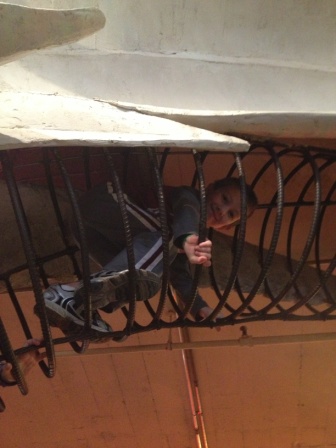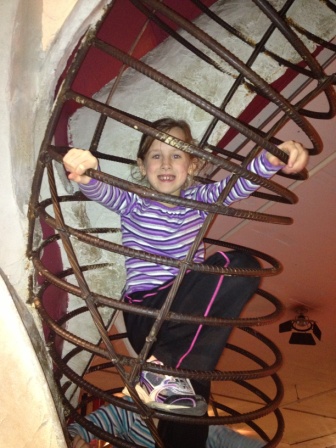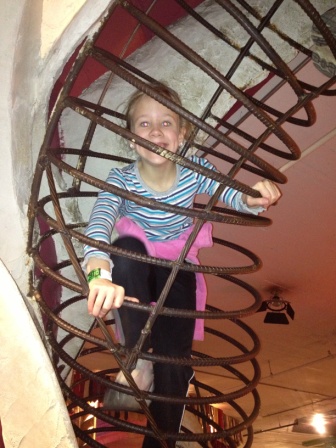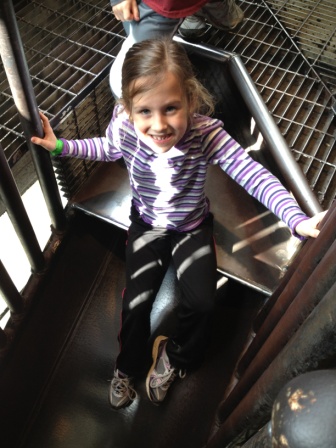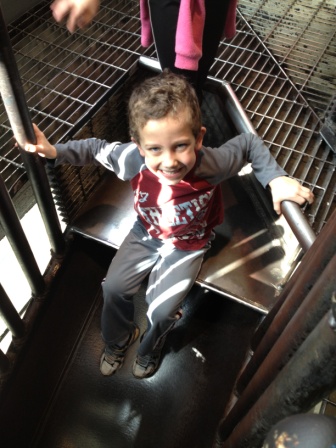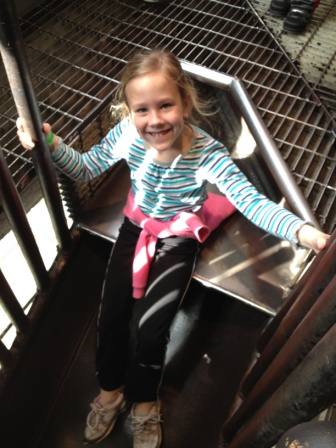 Trip to City Museum over break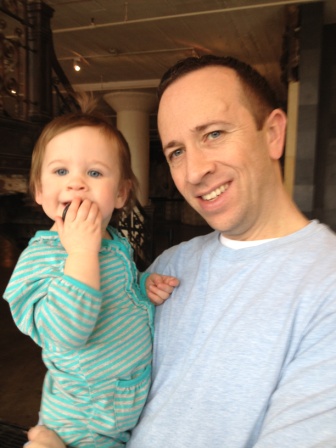 Carly and Daddy at the museum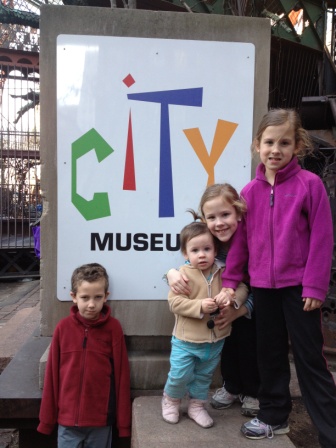 Luca wasn't feeling well by the time we left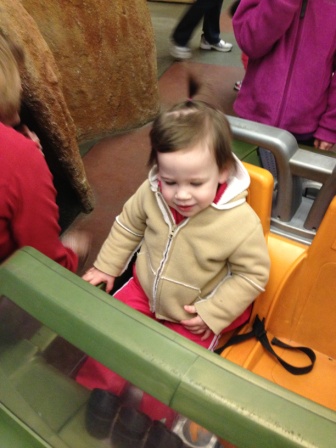 Trip to the Zoo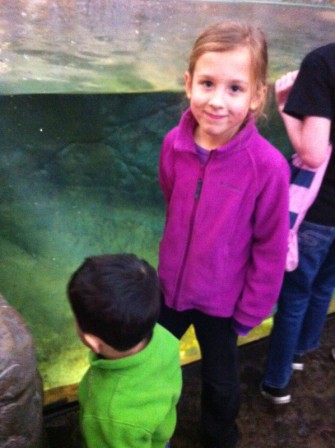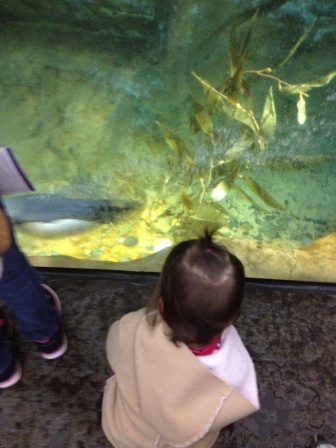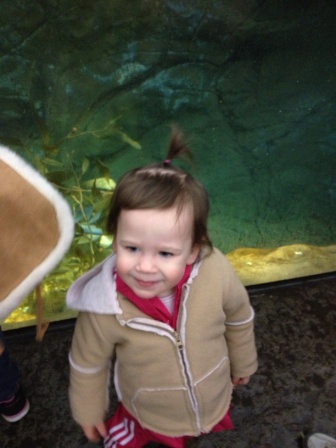 Penguins!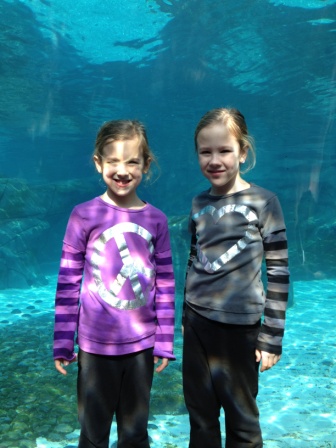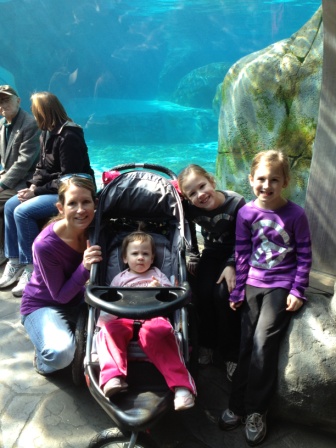 The new sea lion exhibit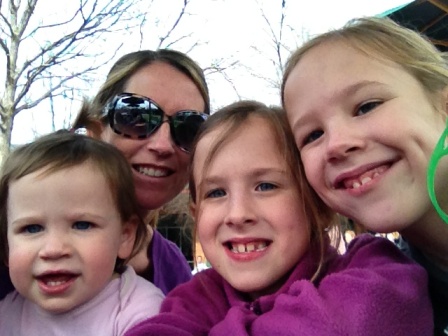 The 4 Rogan girls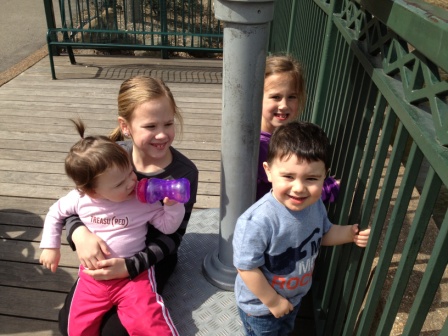 Hanging out with Andy Jr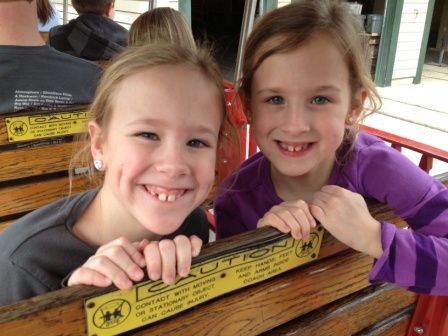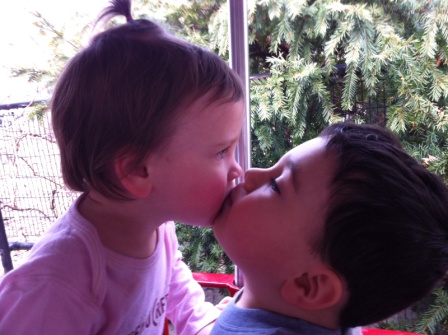 Riding the train...kissin' cousins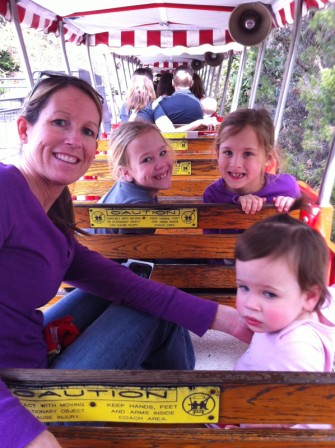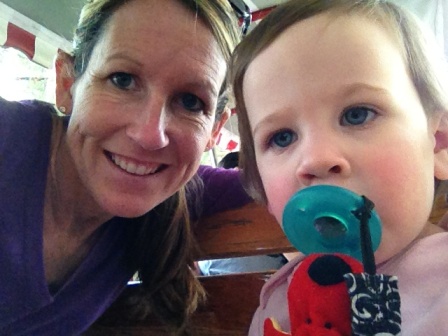 Fun on the train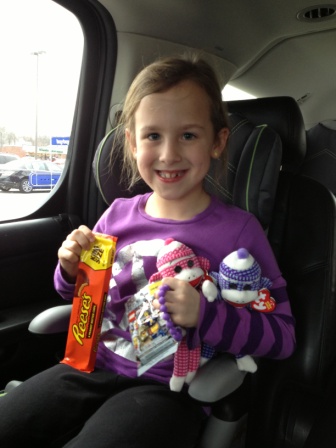 Ella showing off her dollar store purchases for everyone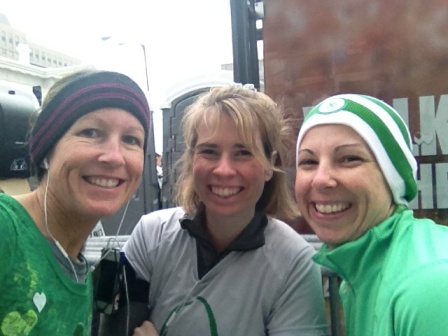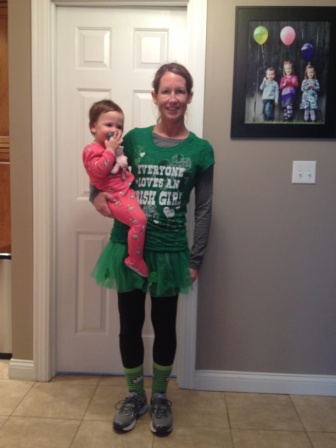 St Patty's 5 miler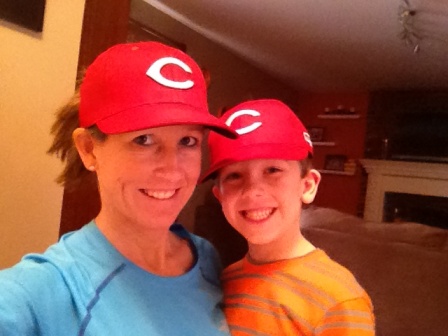 Luca's baseball team...the Reds!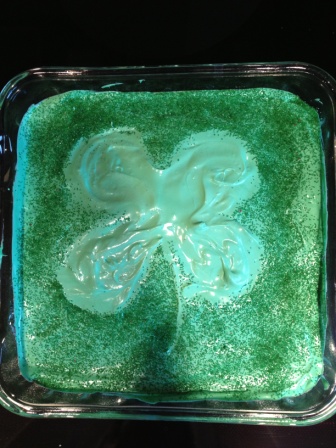 St Patty's cake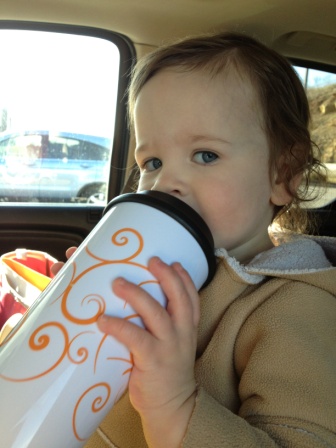 Caffeine-loading before gymnastics class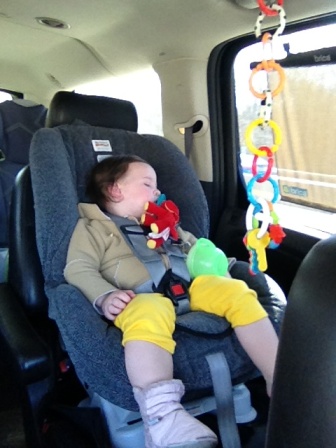 Gymnastics wears her out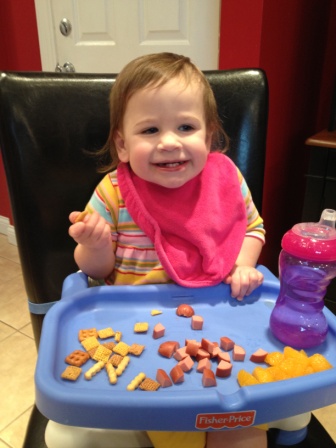 She's so smiley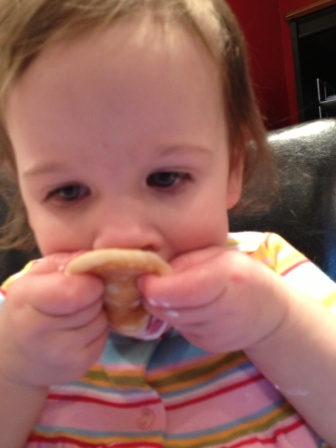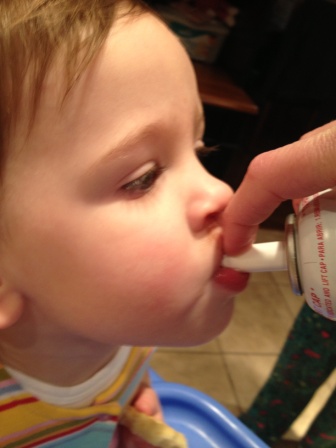 Pancakes with whip cream are GOOOOOD!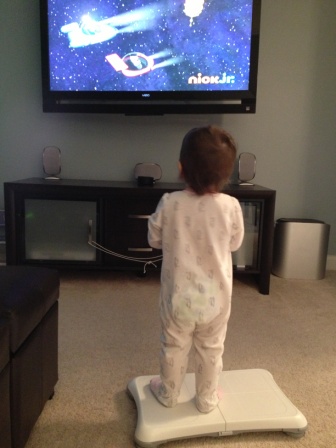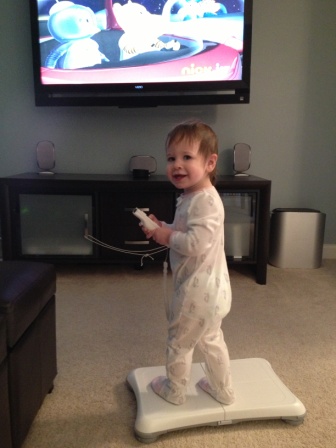 She thinks she's a big kid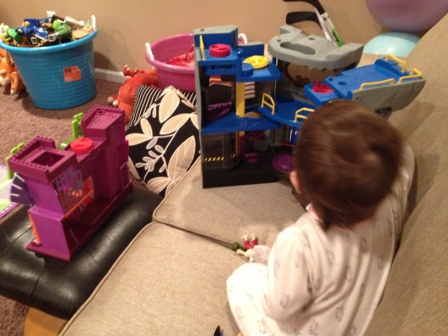 Playing Joker and Batman while the big kids are at school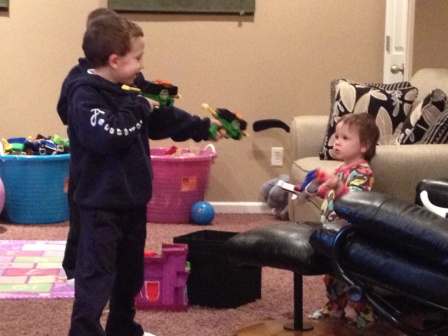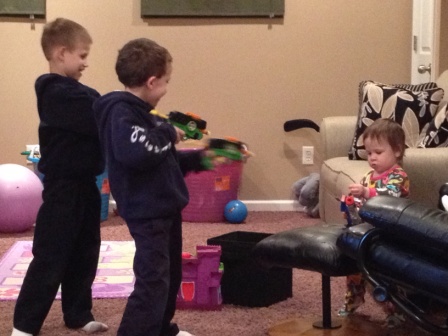 She is clearly intimidated by Will and Luca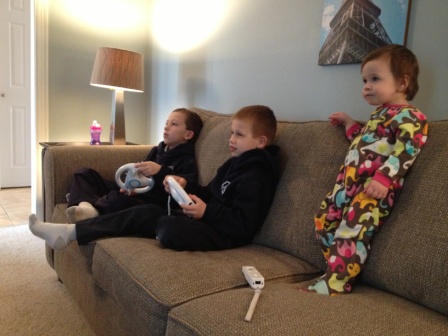 Tagging along on her brother's playdate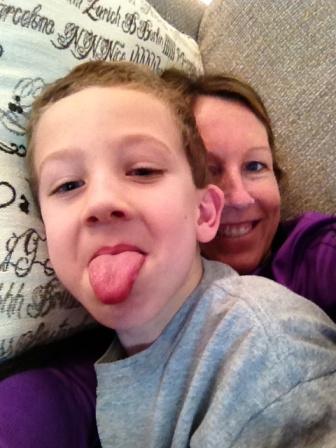 Sonny boy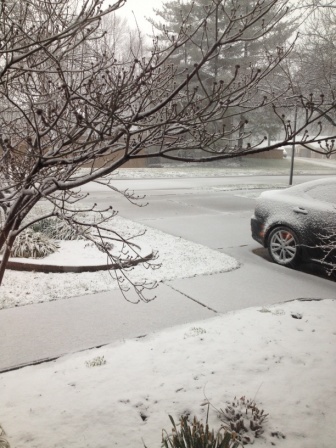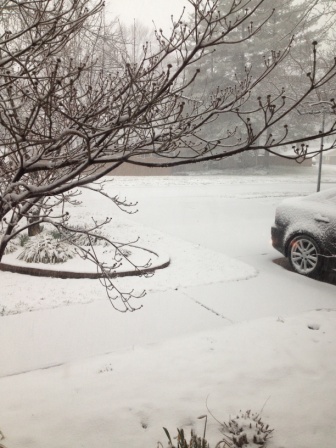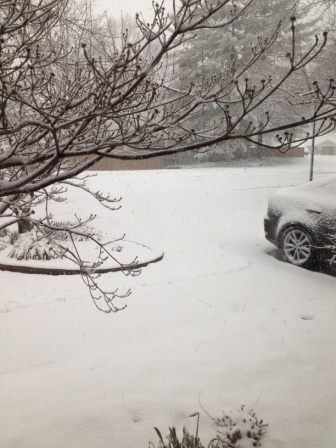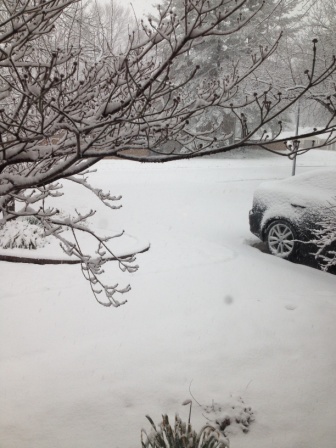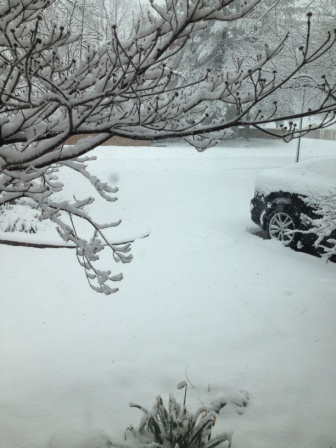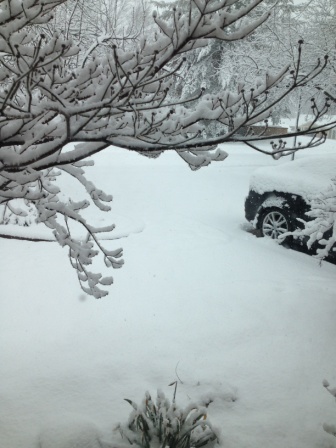 The Palm Sunday snow time-elapsed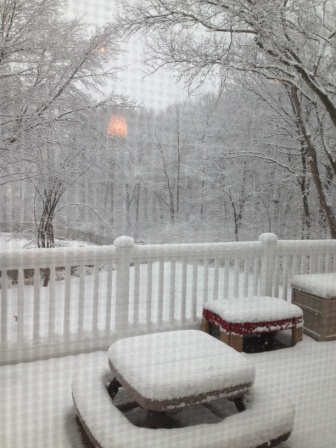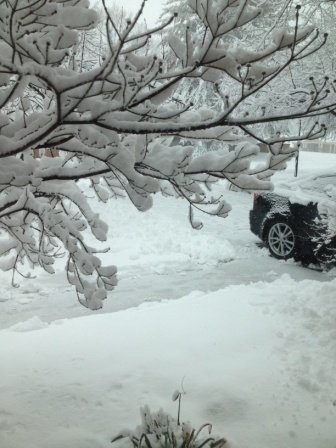 LOTS of snow!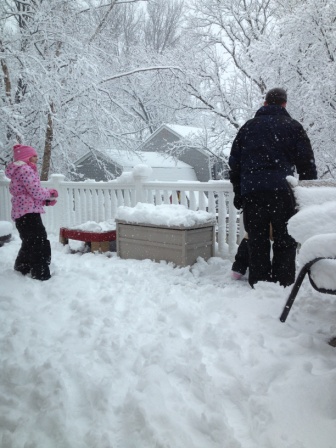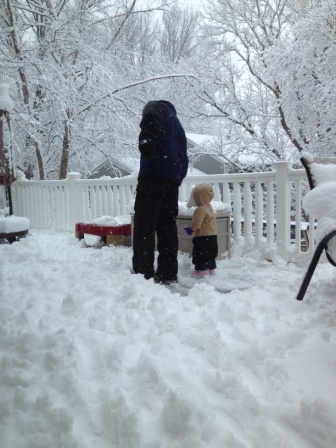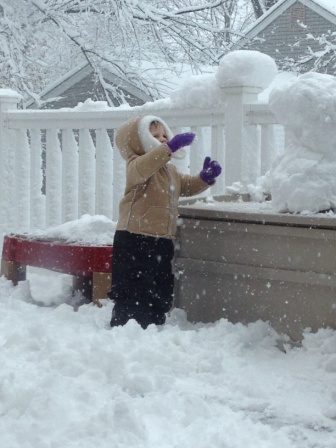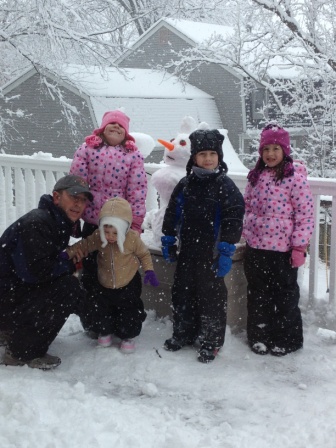 Playing in the snow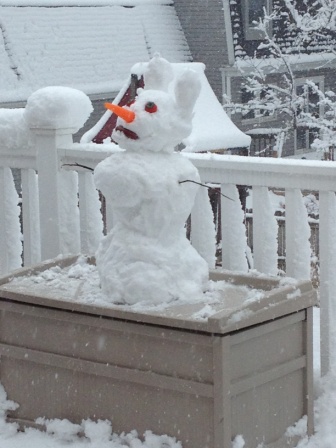 Snow bunny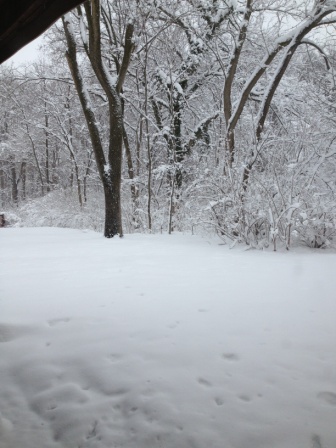 Backyard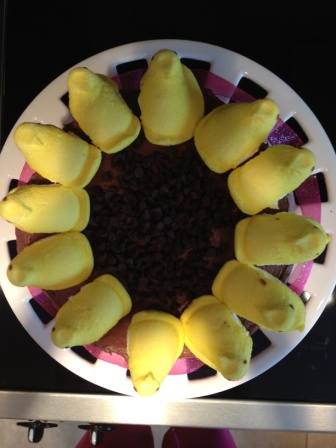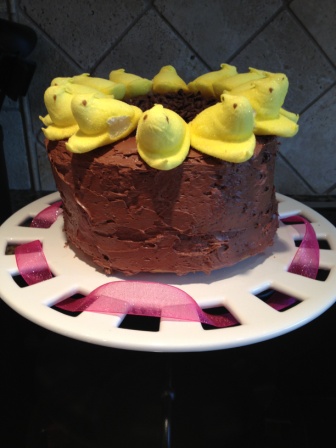 The sunflower Peep cake we made to take to Teppie's, but the snow kept us from going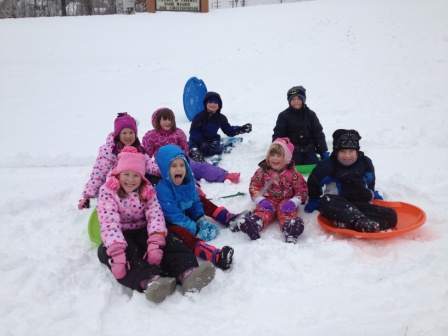 Snow day...sledding with friends!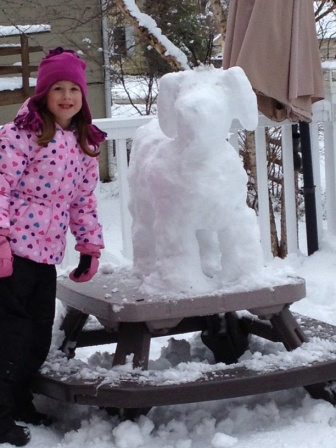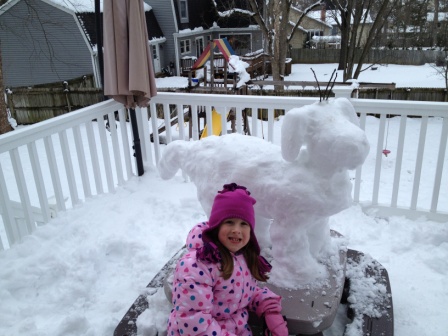 Ella and Daddy made a snow Clifford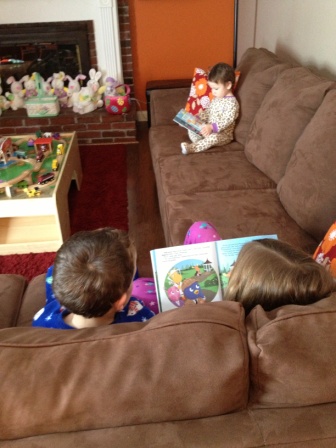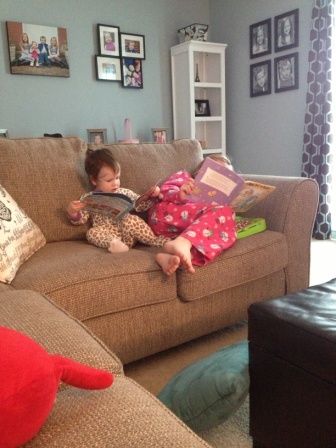 Reading time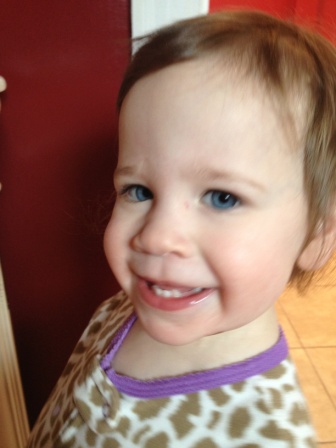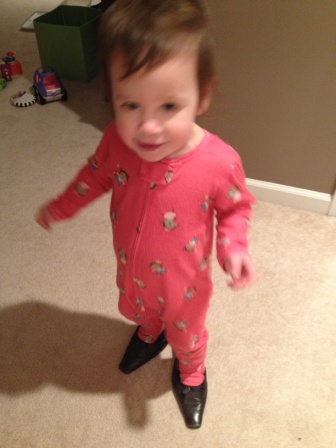 Hambone
March 27
Kindergarten Egg Hunt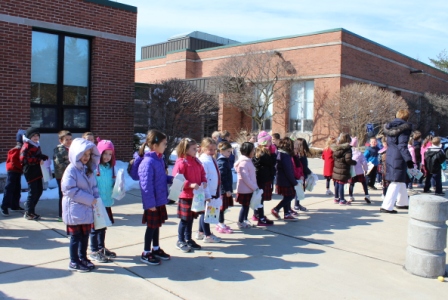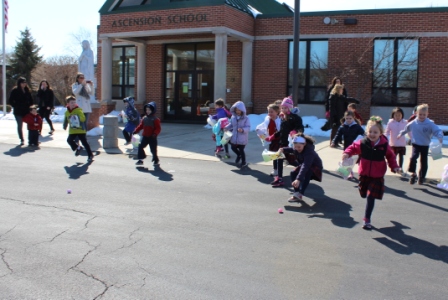 And they're off!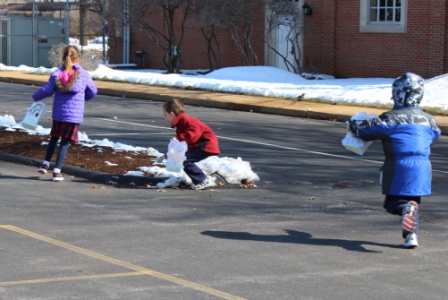 Hunting eggs with snow on the ground!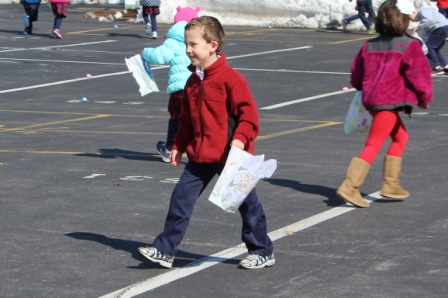 Luca got his 10 eggs!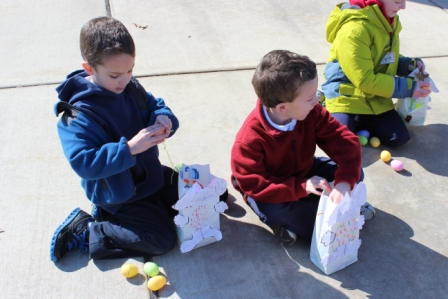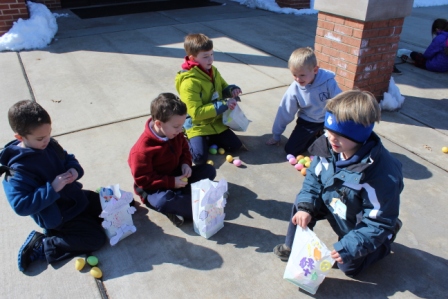 Checking to see what's inside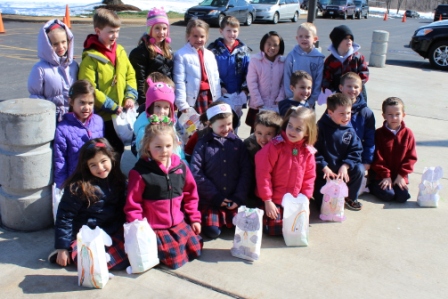 Luca's class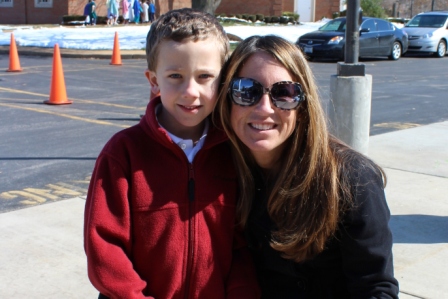 Luca and Mommy
March 29
"Make up Easter" at Teppie's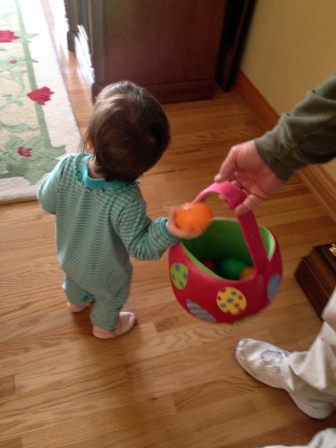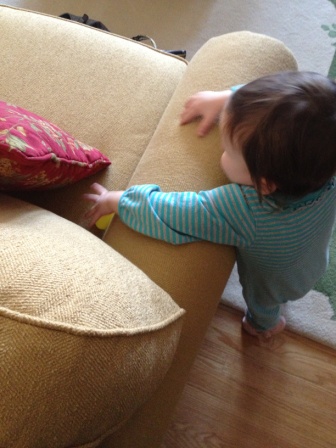 Carly hunting eggs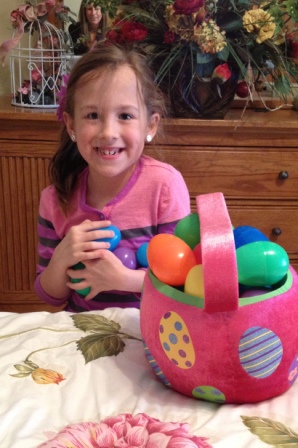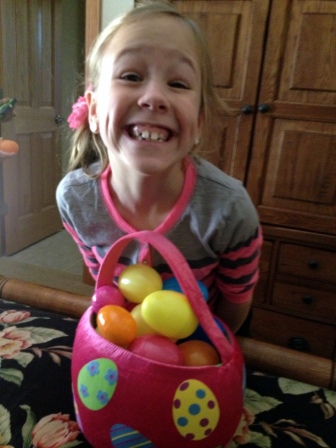 Perry and Ella with their overflowing baskets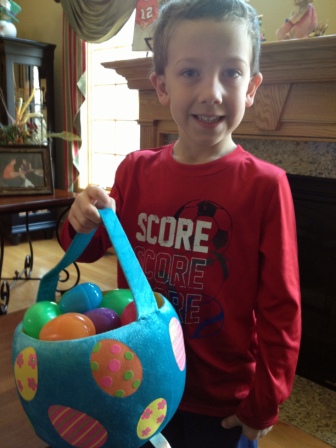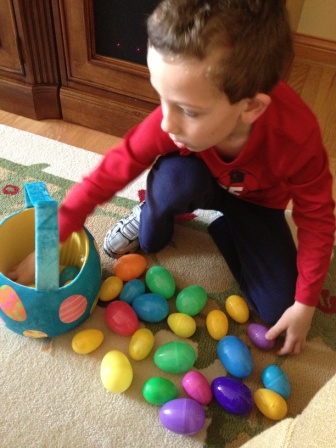 Luca is already checking out what's inside his eggs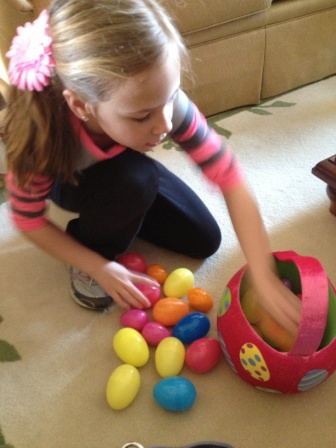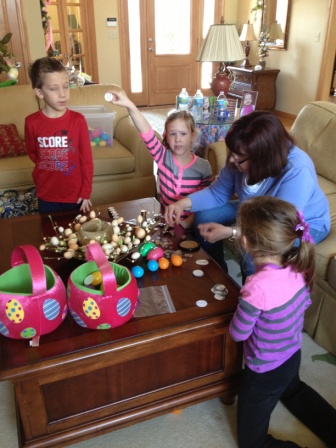 Money sorting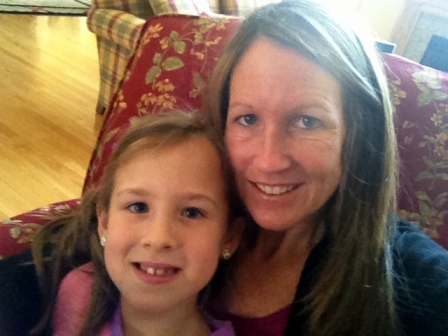 Ella and Mommy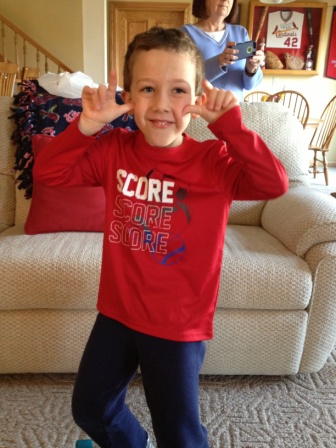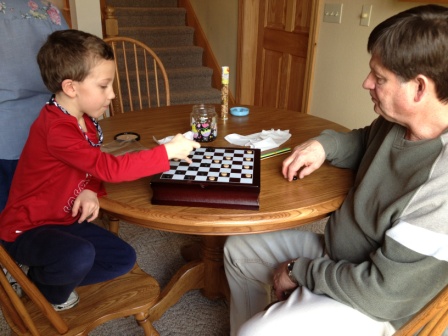 Luca being goofy and playing checkers with Papa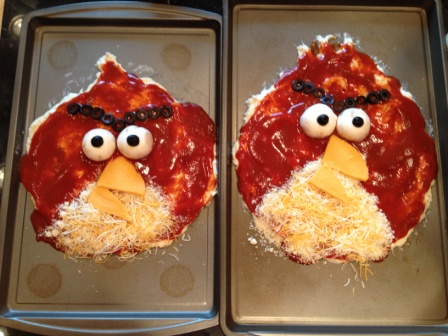 Last Lenten Friday = Angry Bird pizzas!!
March 31
Easter!!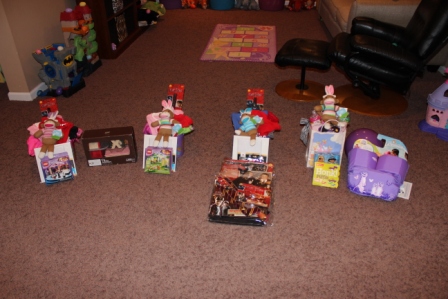 Easter Bunny loot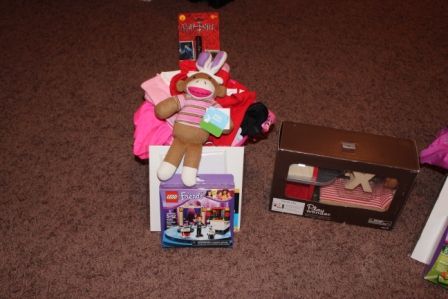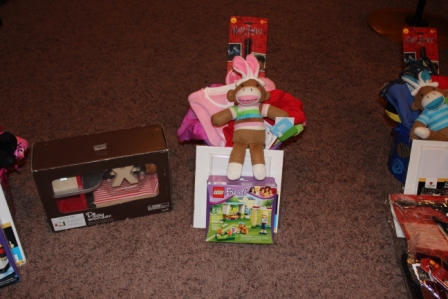 Perry and Ella's baskets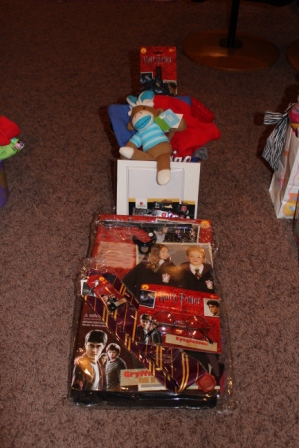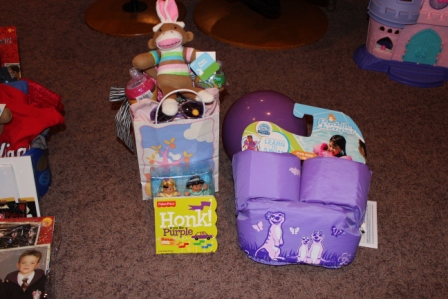 Luca and Carly's baskets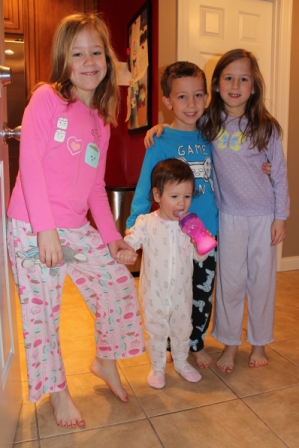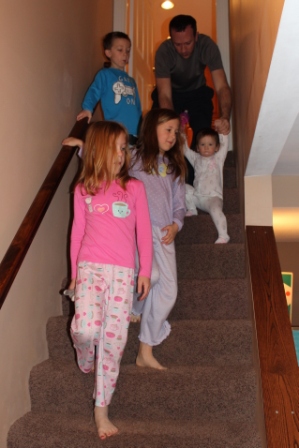 Ready to hunt!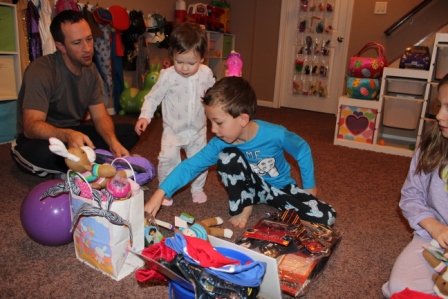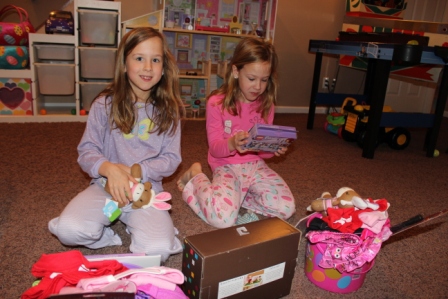 Checking out their baskets
Luca got a Harry Potter costume and some Lego figurines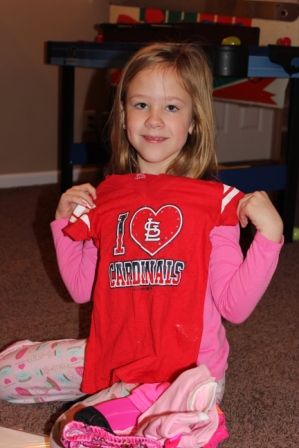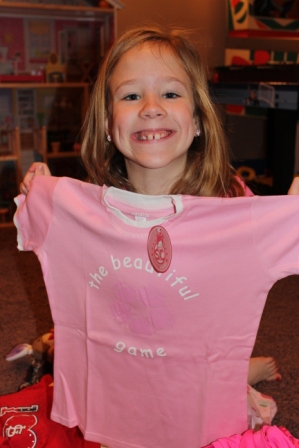 Cardinals and soccer shirts for Perry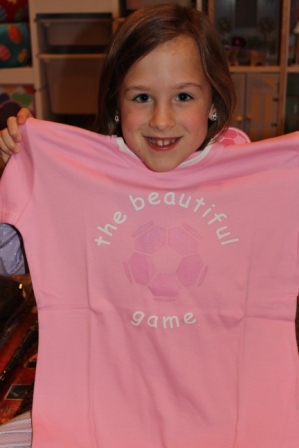 Ella's soccer shirt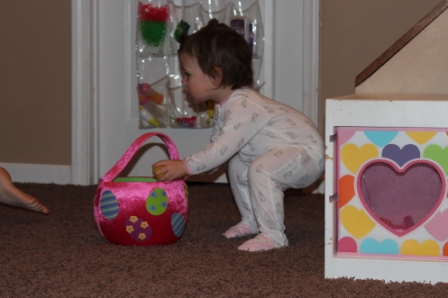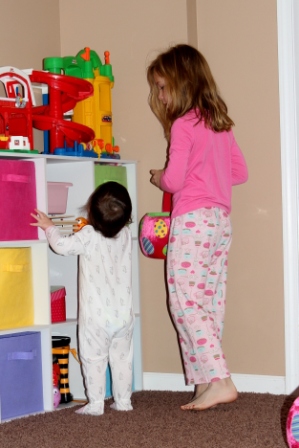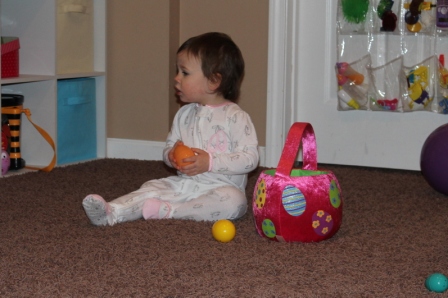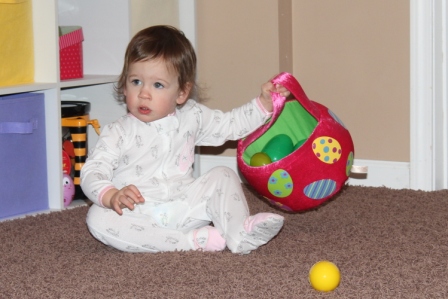 Carly hunting eggs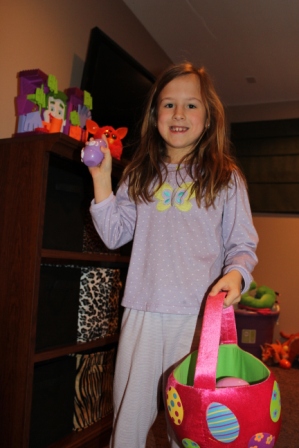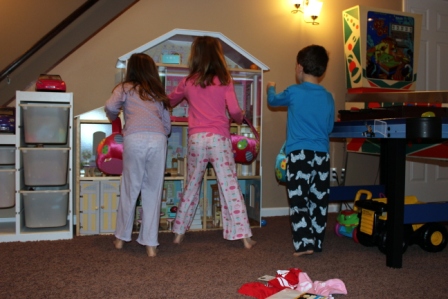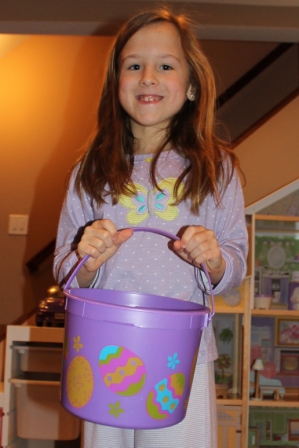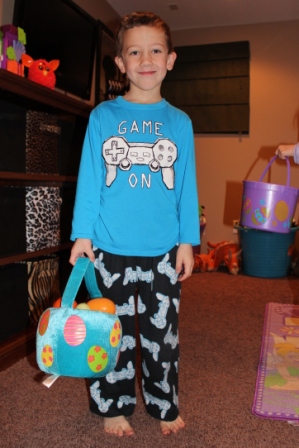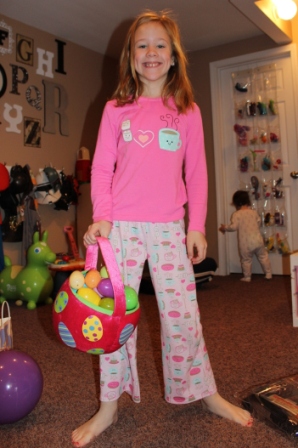 The big kids hunting eggs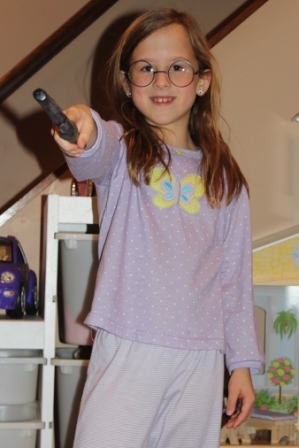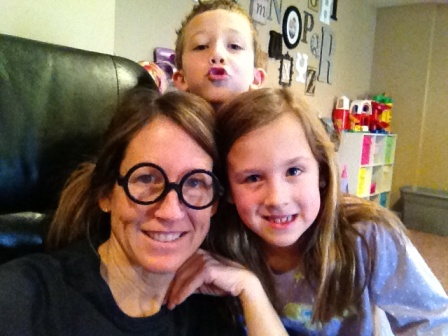 Everyone's a Potter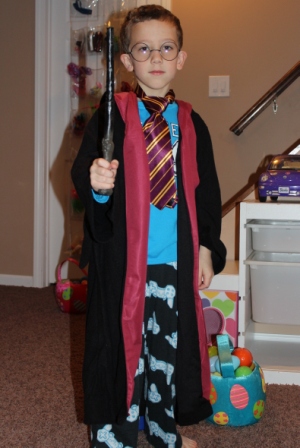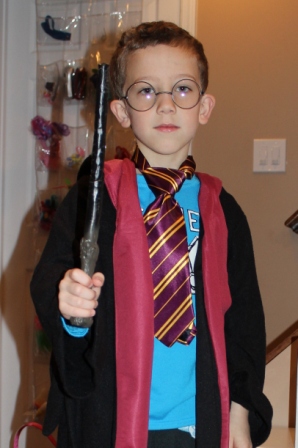 Luca Potter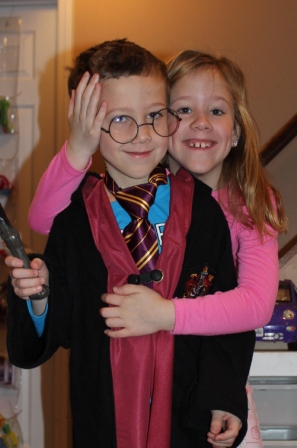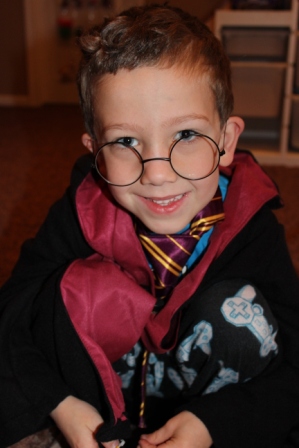 Sweet Harry Potter boy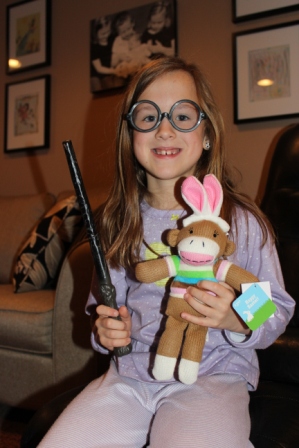 Ella Potter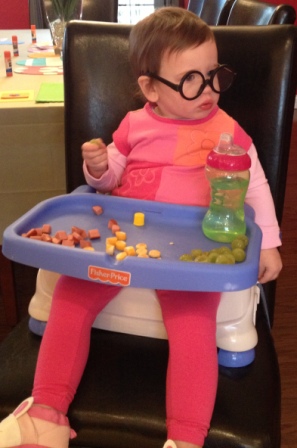 Carly Potter
Rogan/Stuhlmann Easter at our house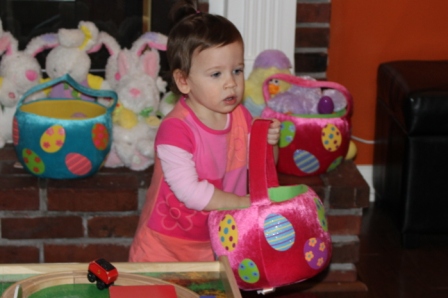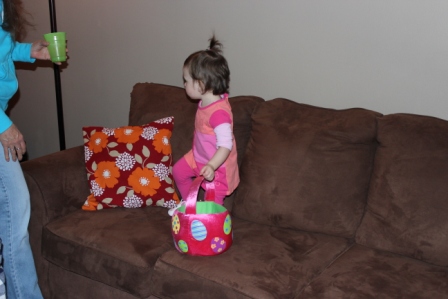 Carly hunting eggs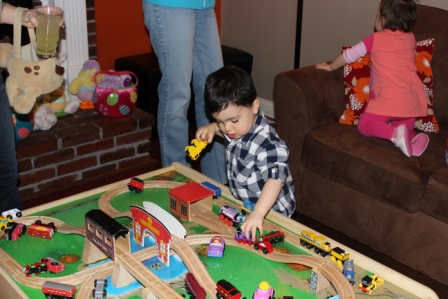 Andy Jr would rather play trains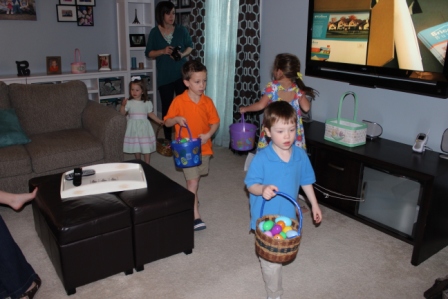 The big kids hunting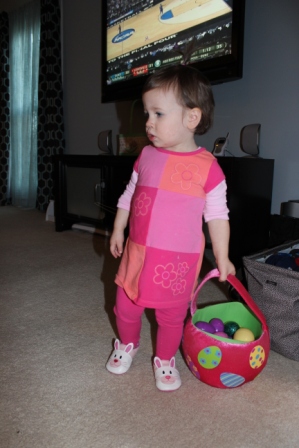 Carly's getting the hang of this egg hunting game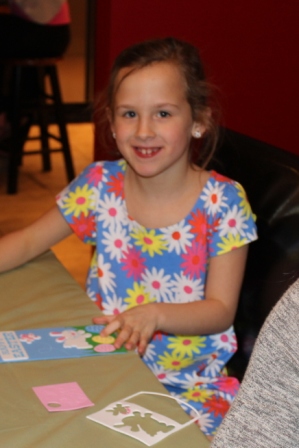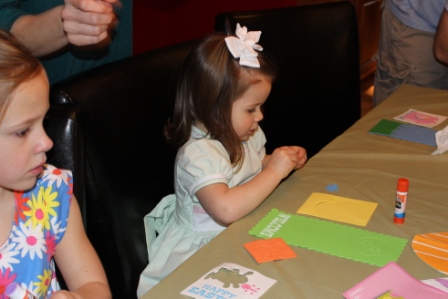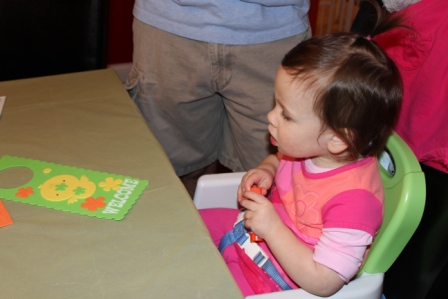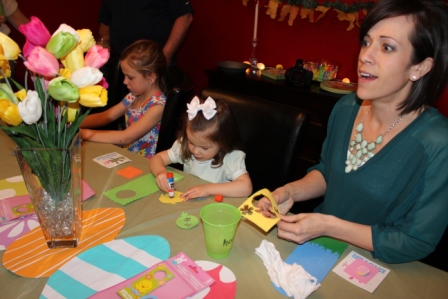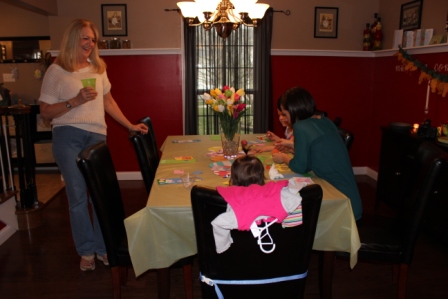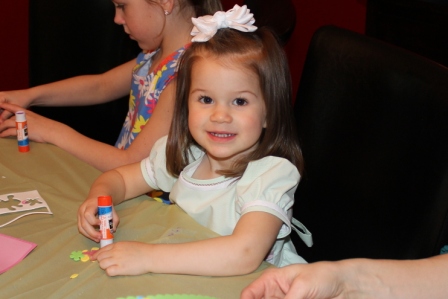 Craft time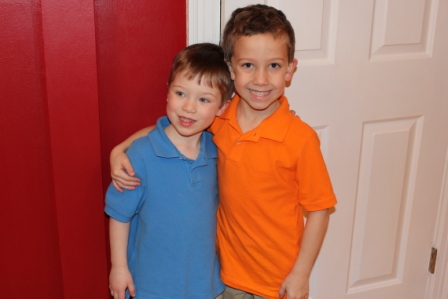 Luca and Noel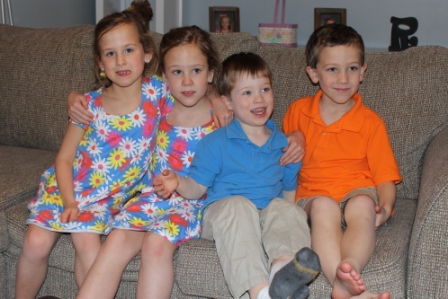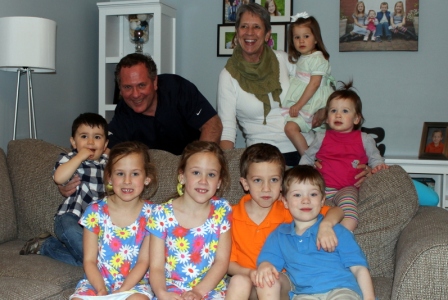 4 eldest grandchildren...all the grandkids with Grandma Deb and Papa Steve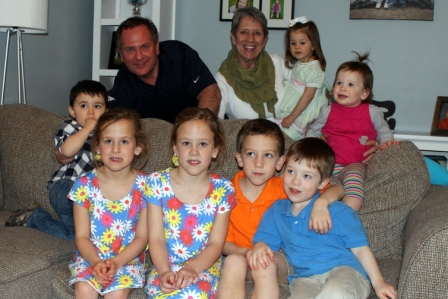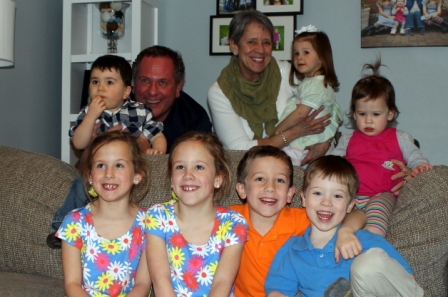 Hard to get a shot of everyone looking the same way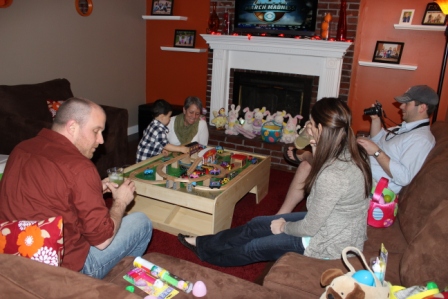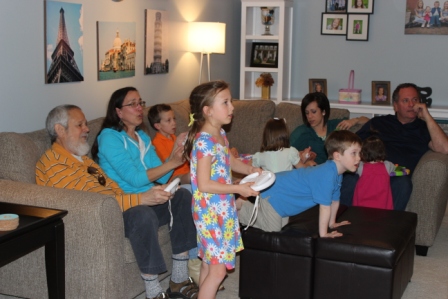 The train room and the Wii room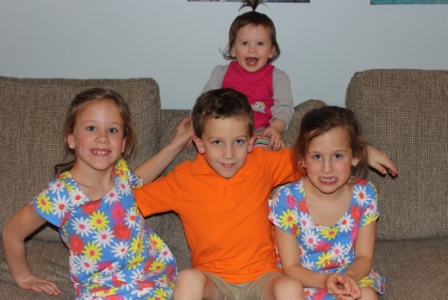 Our 4 kiddos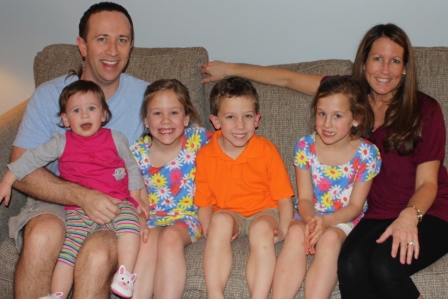 Our fam
♥ Back to Archives ♥