iPhone pics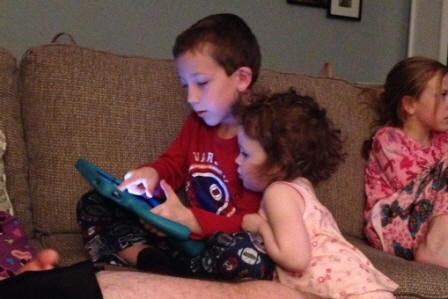 Awwwww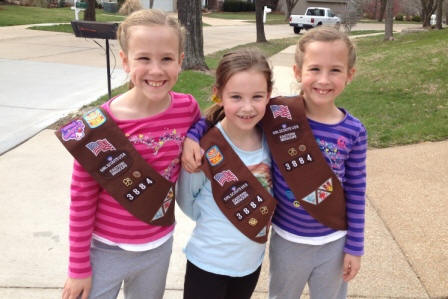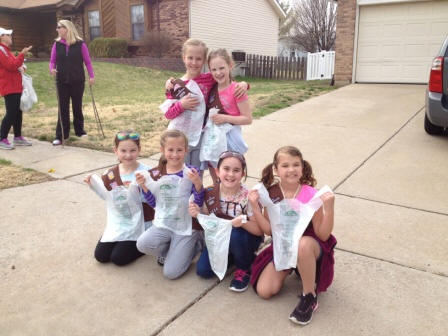 Girl Scouts April Showers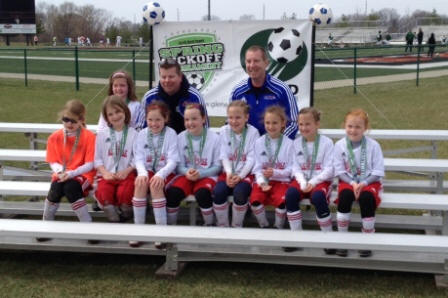 Second place in the soccer tournament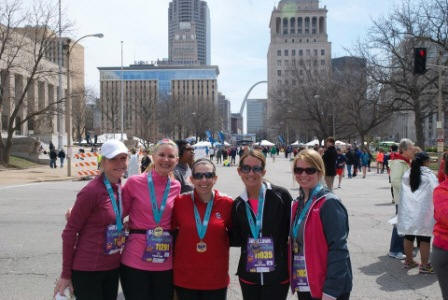 Part of our 2 Go Relay teams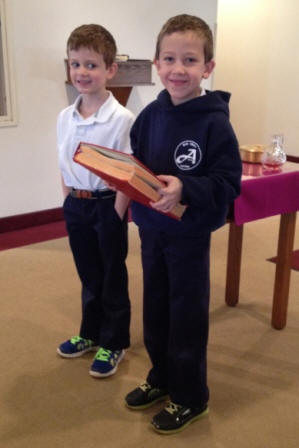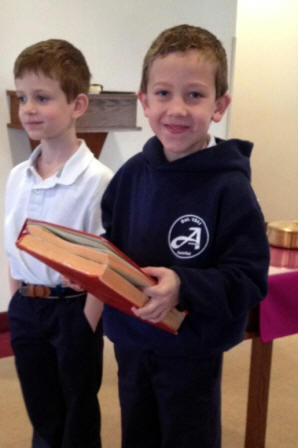 Luca did a reading at mass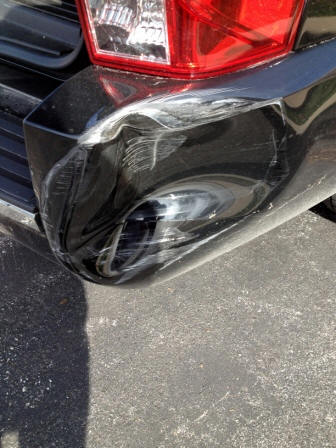 My car was a hit and run victim at Target!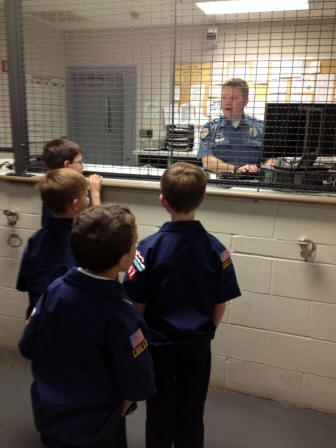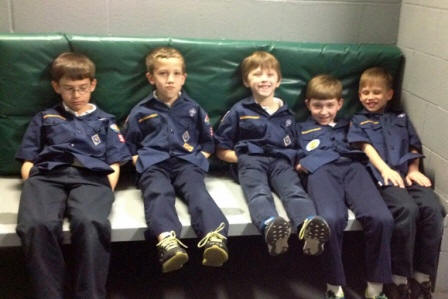 Luca's Boy Scout den visited the police station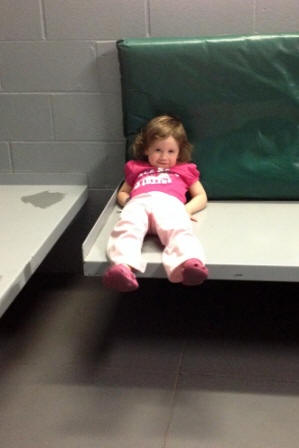 They say prison changes you...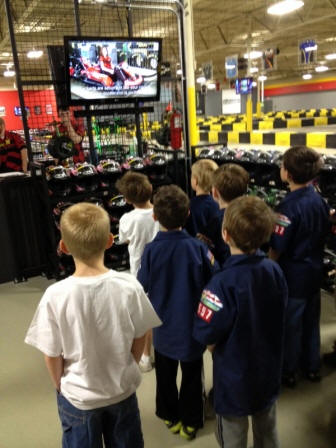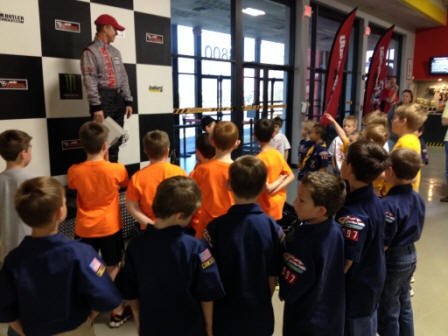 Another cool field trip to a go-cart place to learn about Science and Technology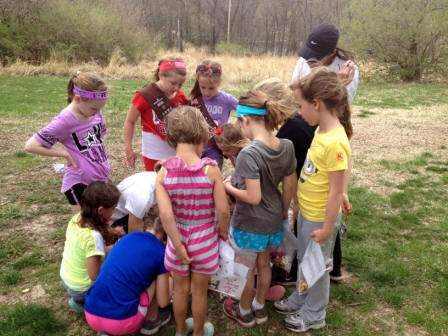 Girl Scout field trip to go geocaching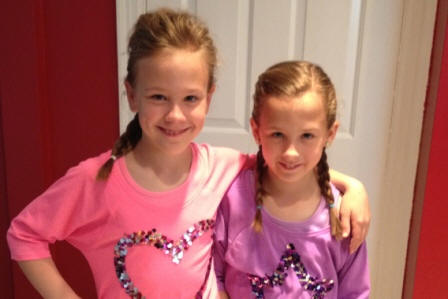 P&E were going to a Frozen party so we did their hair like Anna and Elsa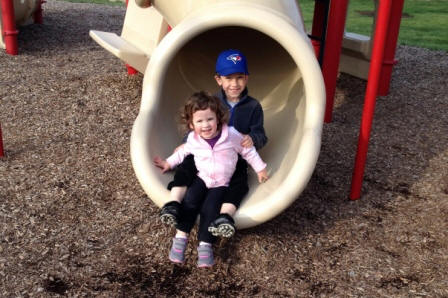 Fun on the playground while the big girls were at soccer practice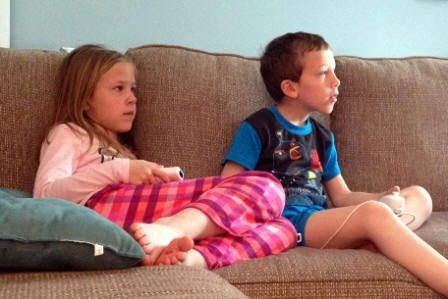 It's a very rare moment when the 2 wildest Rogans are getting along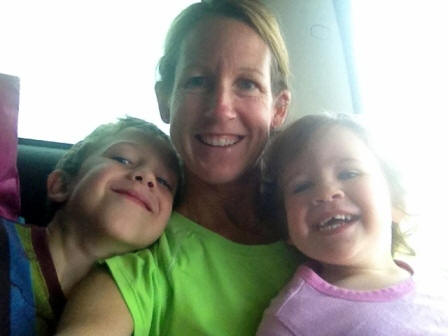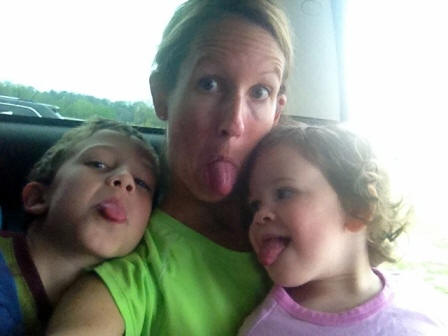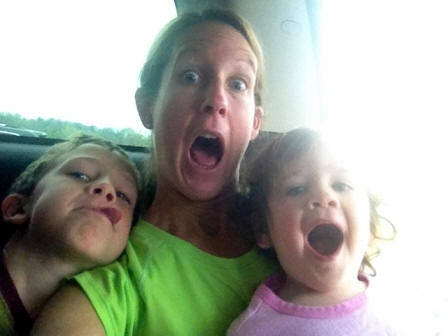 Selfies in the car...I'm sure we were at soccer practice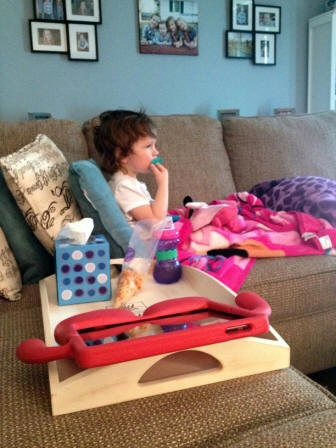 I'm sick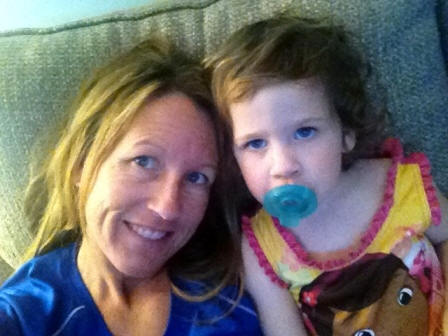 Paci girl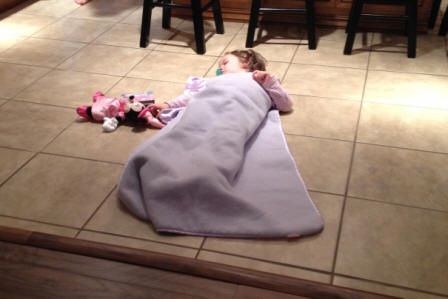 Middle of dinner...2 year old dismisses herself, gets blankey, Minnie,
and paci, and parks herself in the middle of the kitchen floor.
Guess she's tired!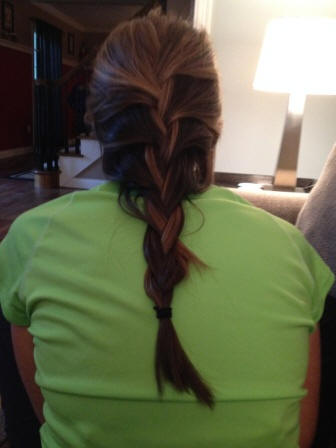 Ella French-braided my hair
April 7
Cardinals Opening Day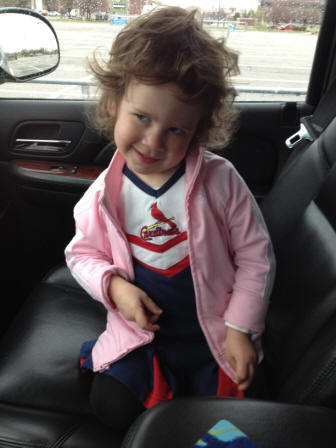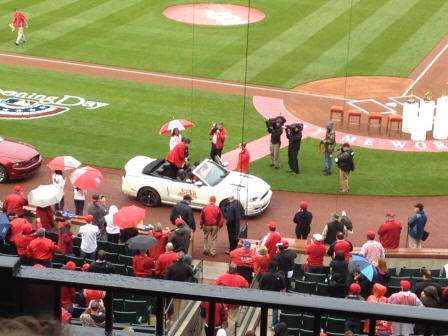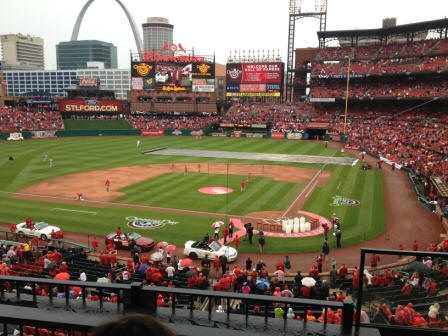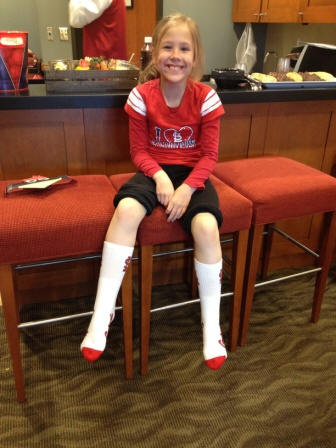 April 9
Luca's field trip to the Botanical Gardens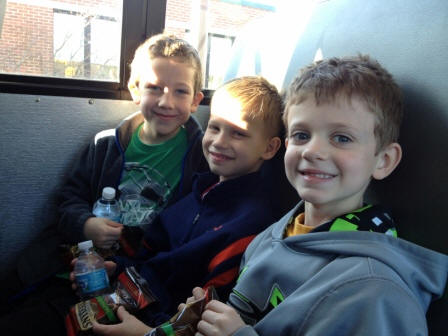 Riding the bus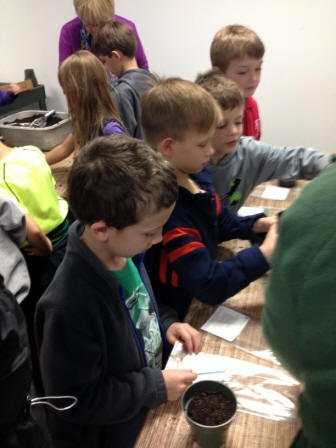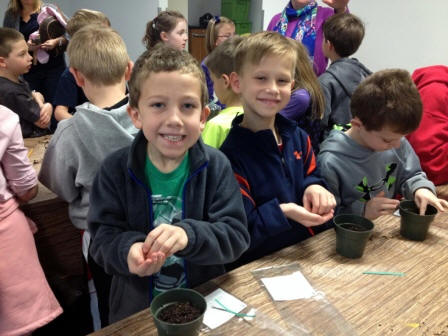 Planting some seeds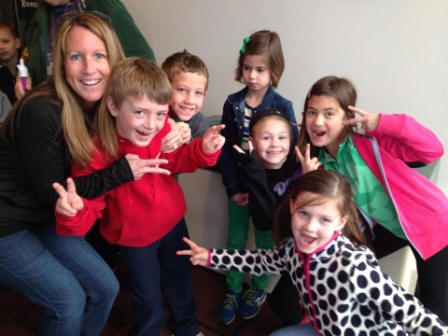 Whaaaaat?!?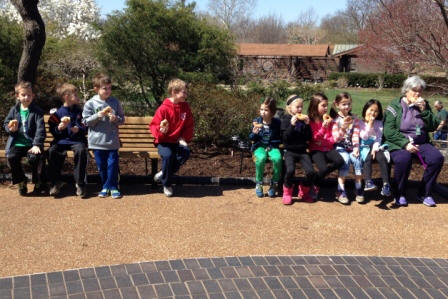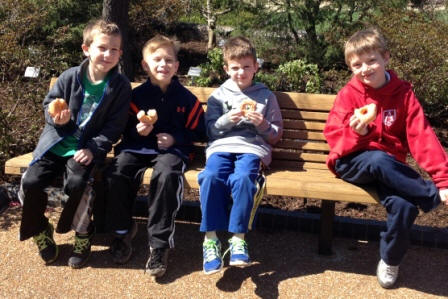 Donut break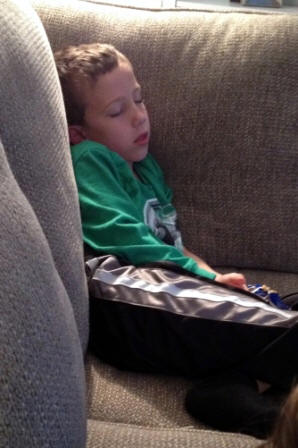 Apparently field trips wear you out
April 12
Blue Jays Opening Day
(and yes, this is Luca's THIRD MLB mascot/team)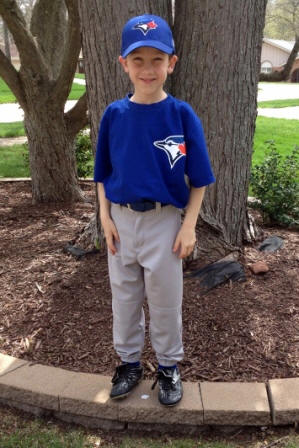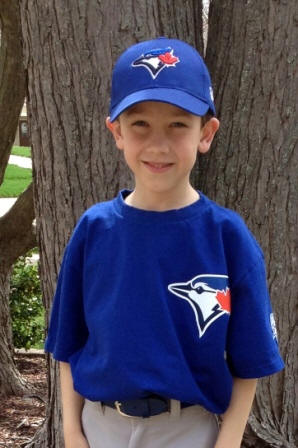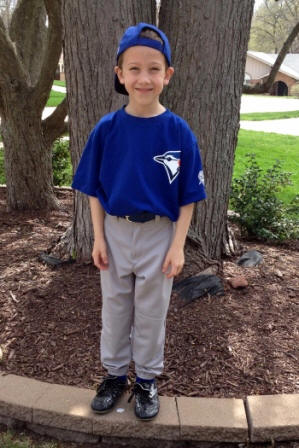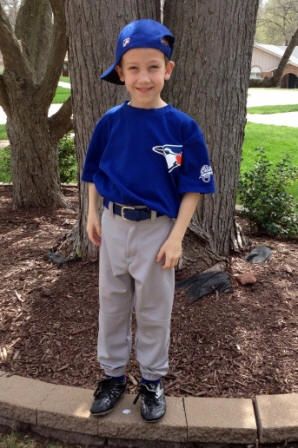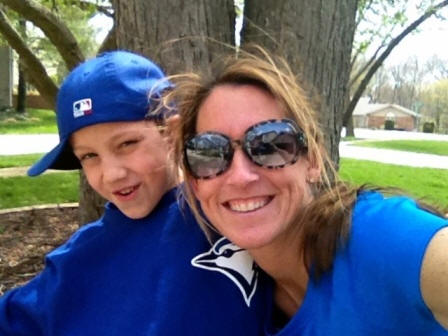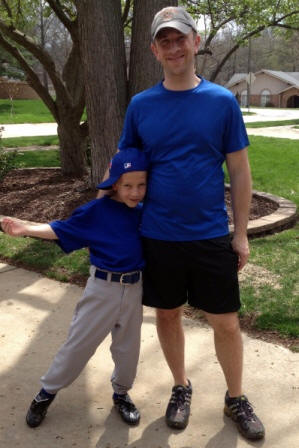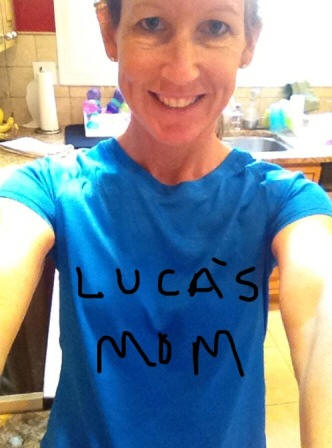 Fun with PhotoShop...I'm sure he would love it if I showed up in a shirt like this!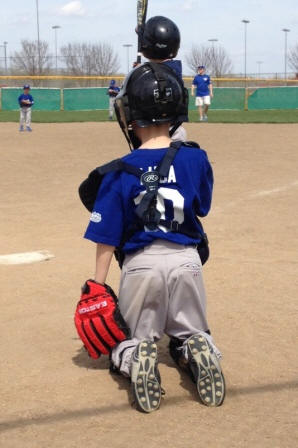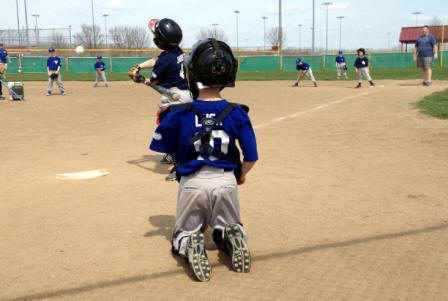 I think this was the last time he played catcher...took a ball pretty hard in the leg. Sticking to 2nd and 3rd base now.
April 13
First Track Meet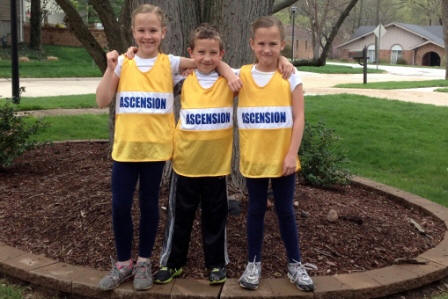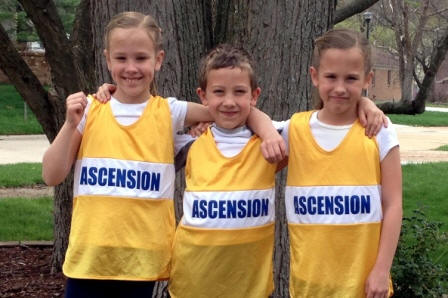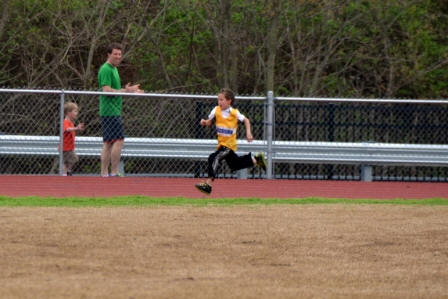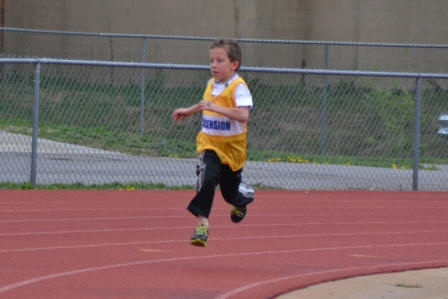 Luca running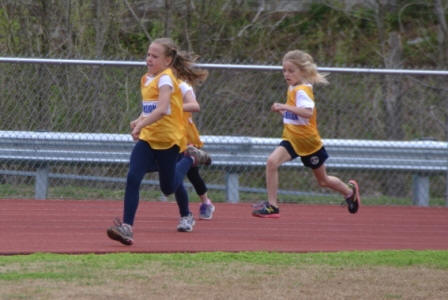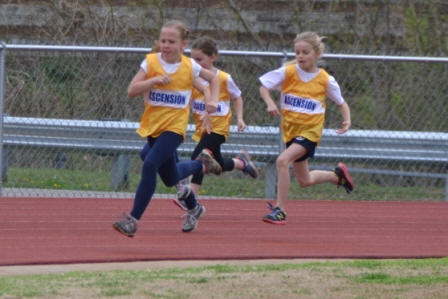 Perry running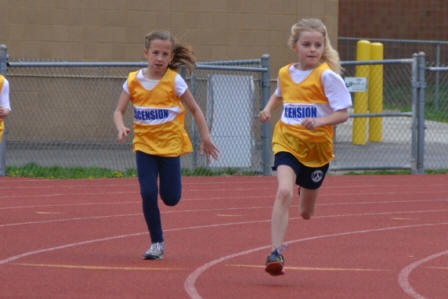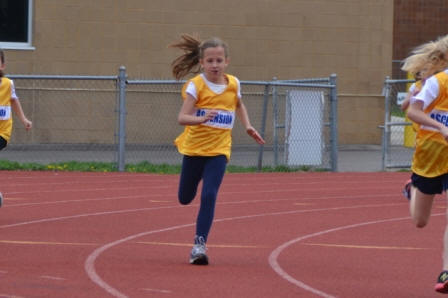 Ella running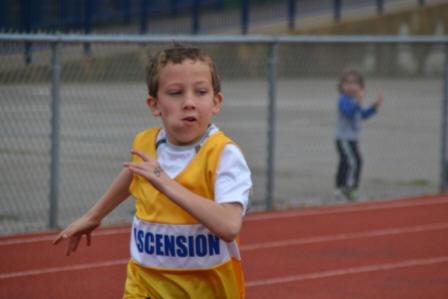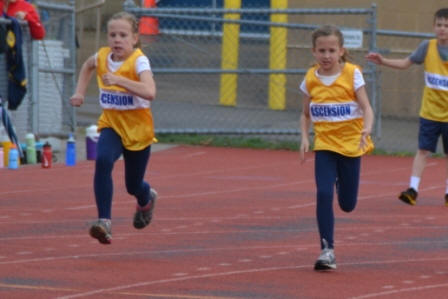 They make funny faces when they run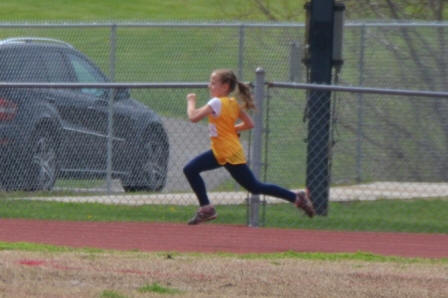 Like a gazelle!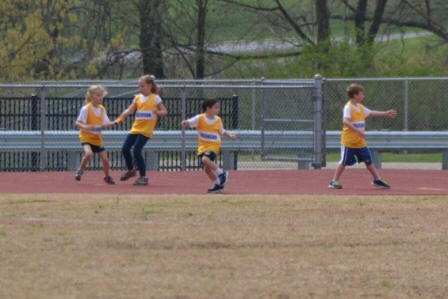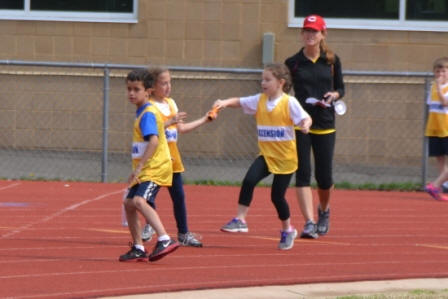 Relay handoffs (Perry to Ava...Megan to Ella)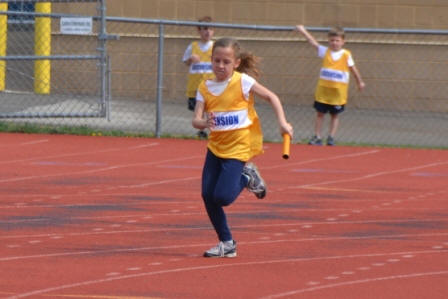 Go Ella!
April 19
Easter at Teppie's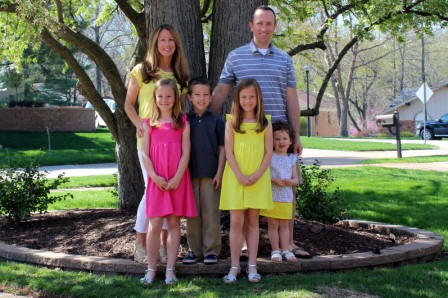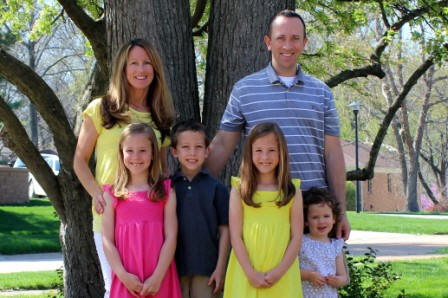 Rogans x 6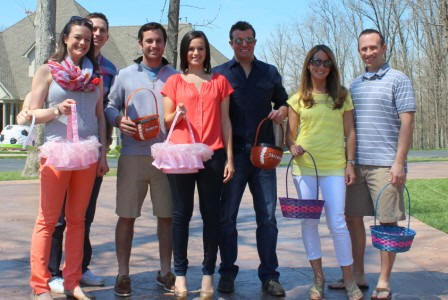 Big kid egg hunt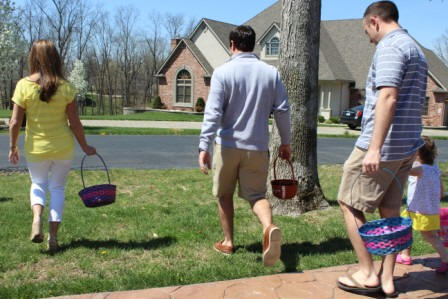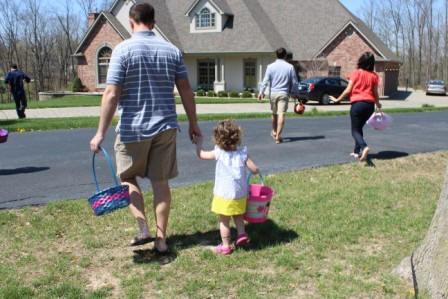 Go!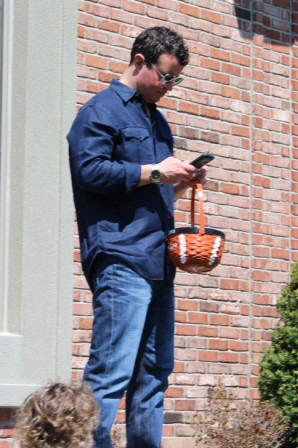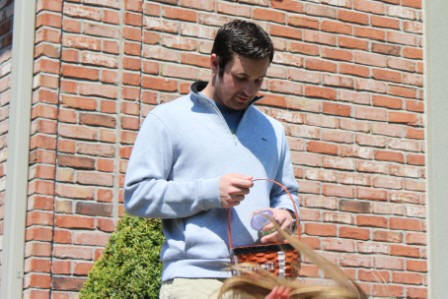 Ben and Zach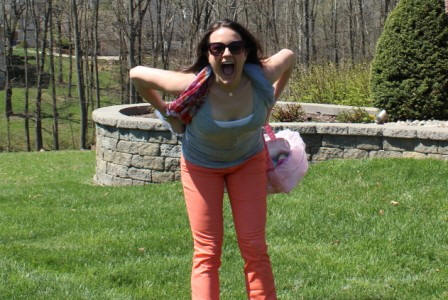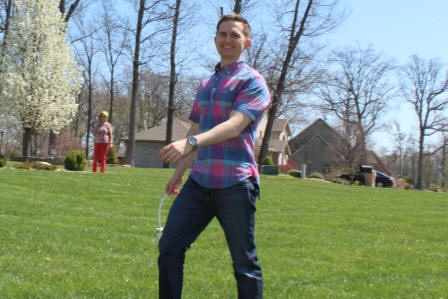 Courtney and Robby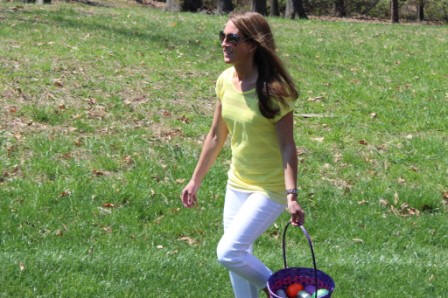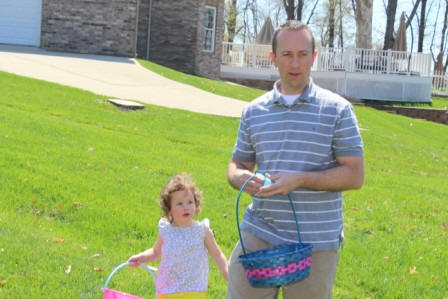 Mommy and Daddy (with his helper)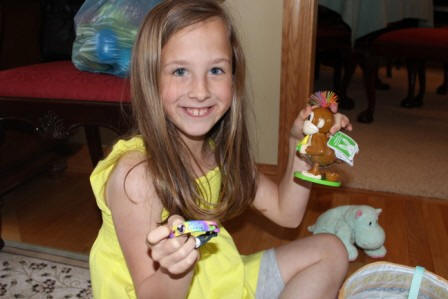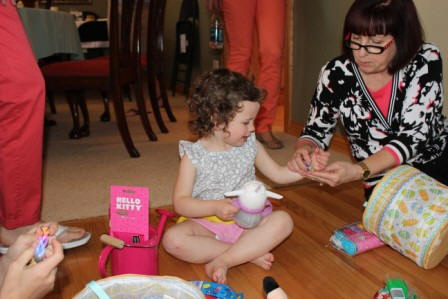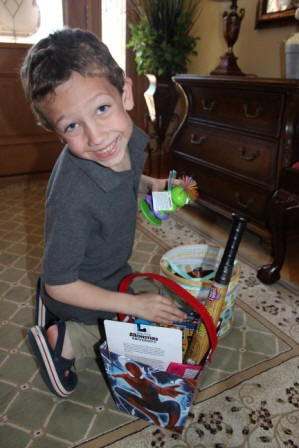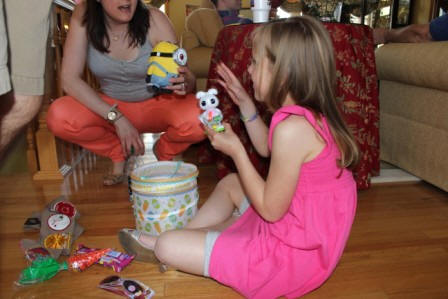 Opening baskets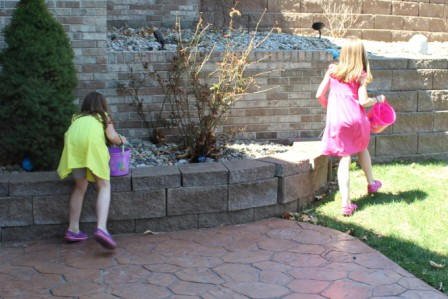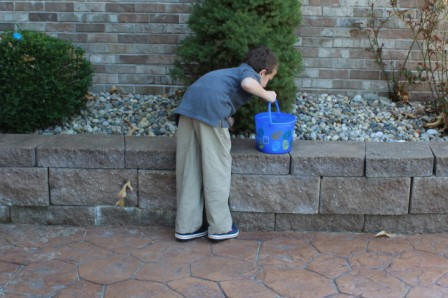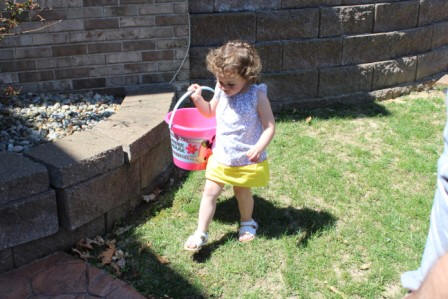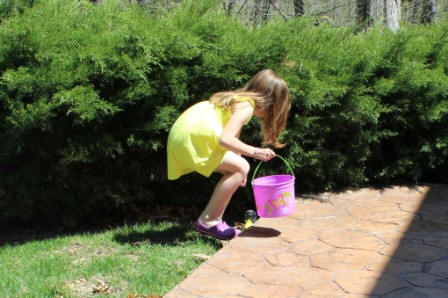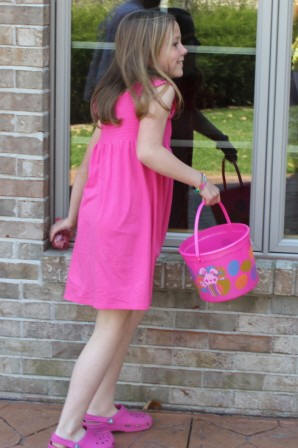 Hunt #1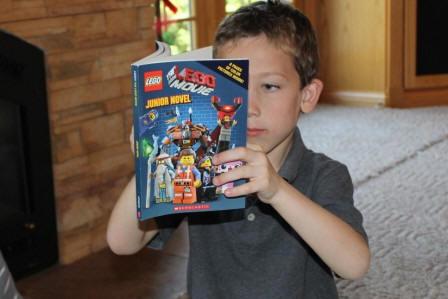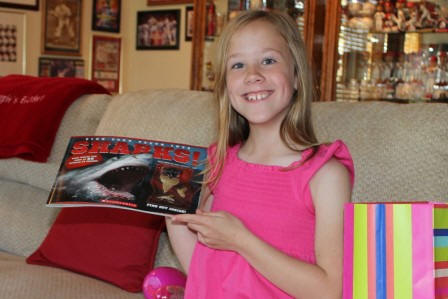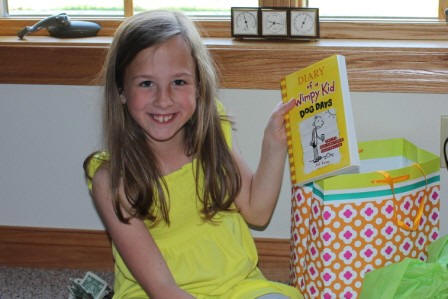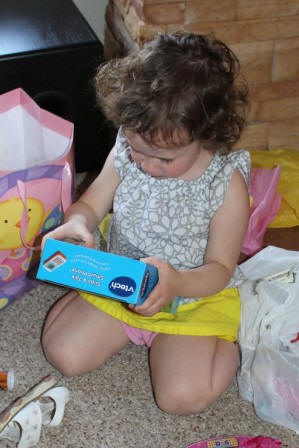 More baskets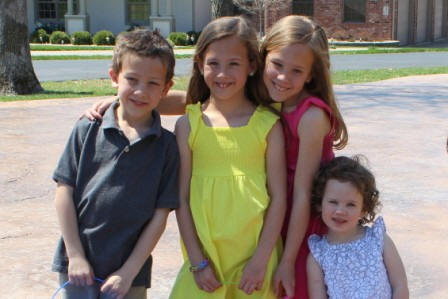 Getting ready for hunt #2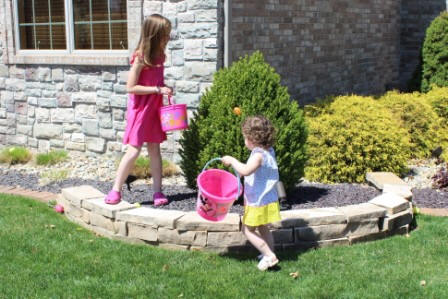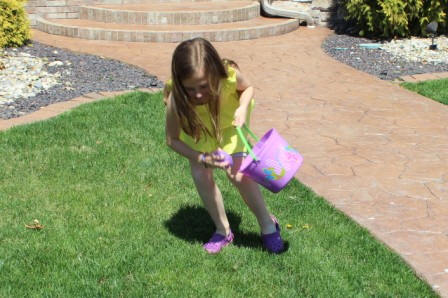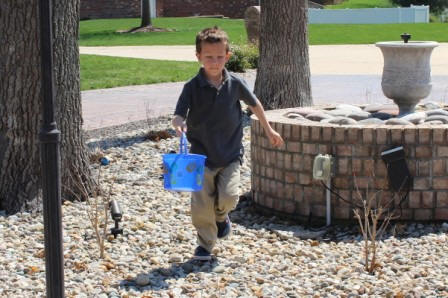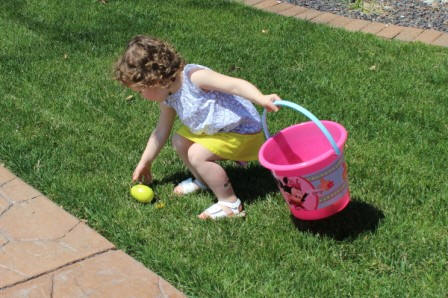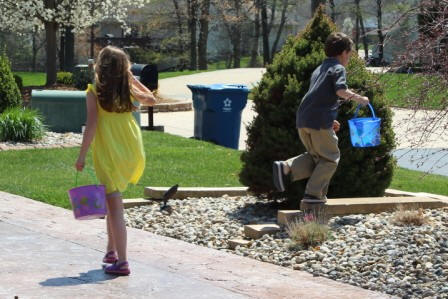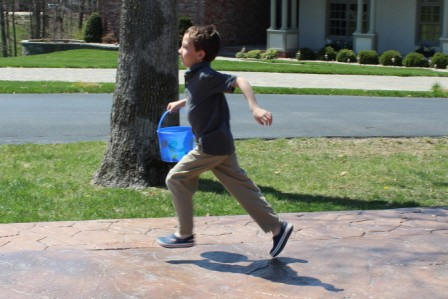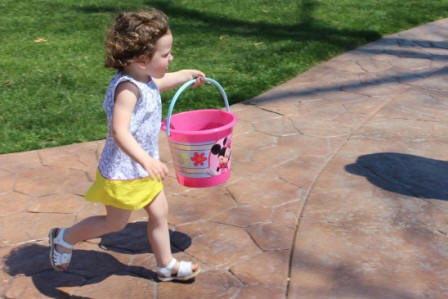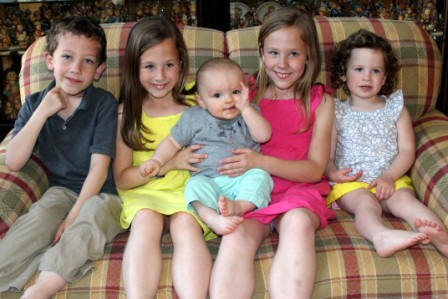 2nd cousins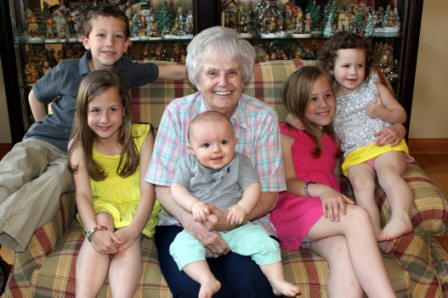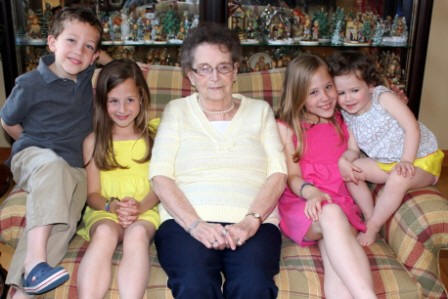 Great Grandma Teppie and Great Grandma Betty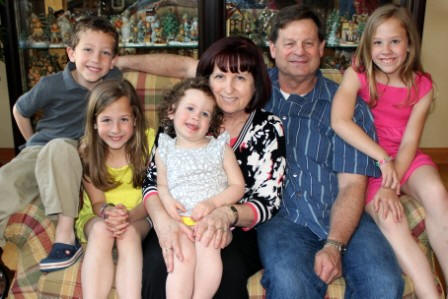 Grandma Kim and Papa John
April 20
Easter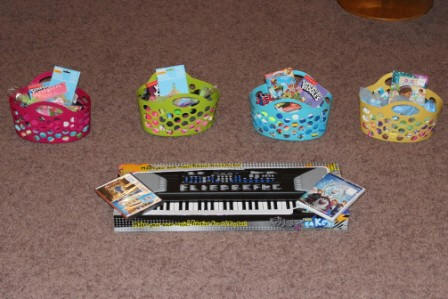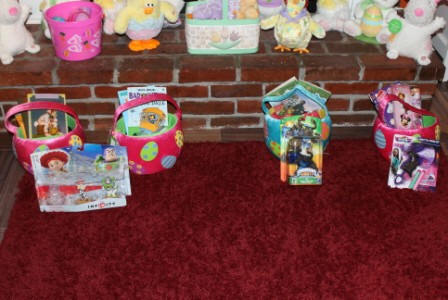 The bunny was here!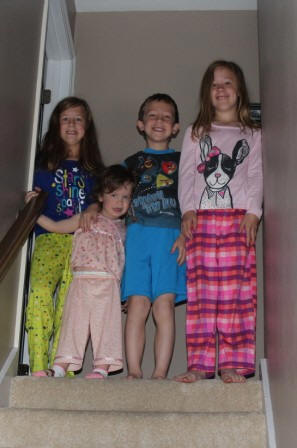 Waiting to come down the steps!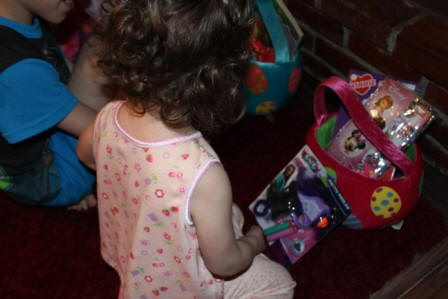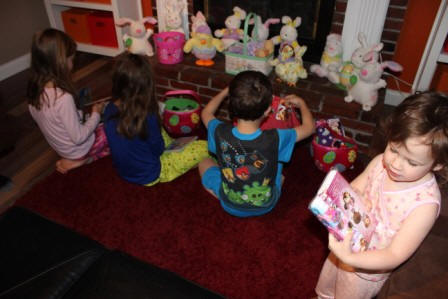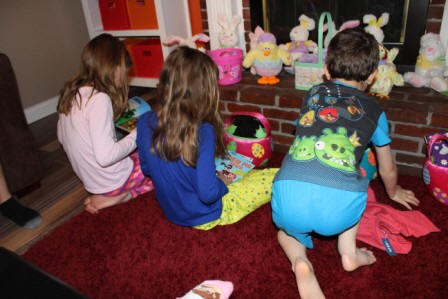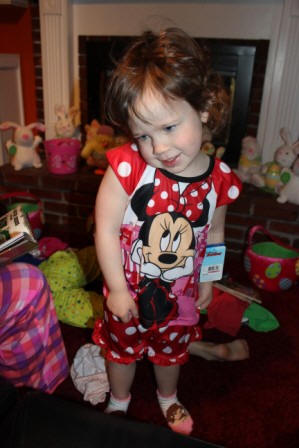 Checking out the stuff from Mommy and Daddy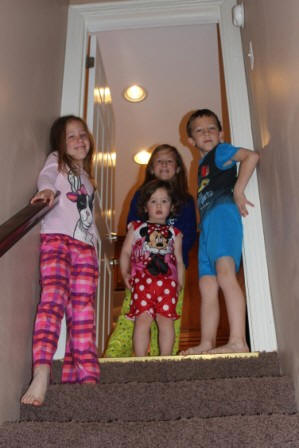 On to the Bunny's stuff!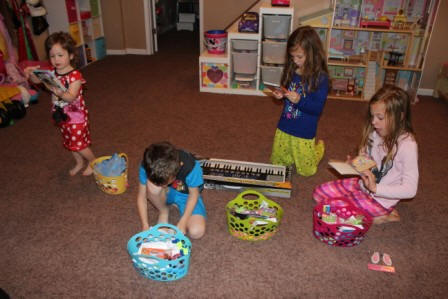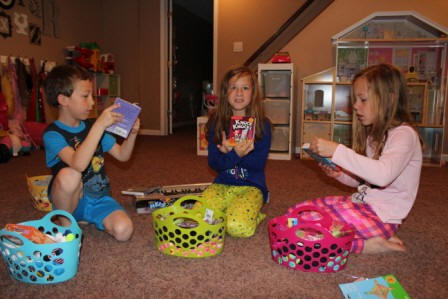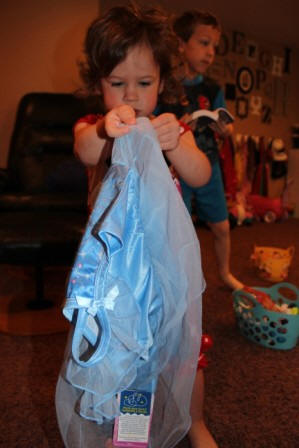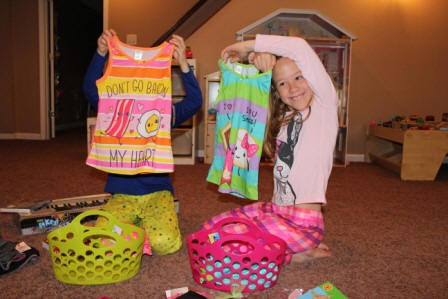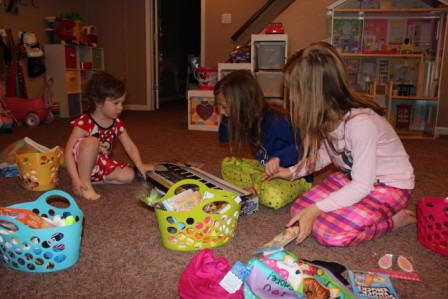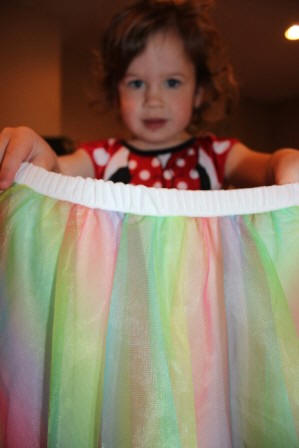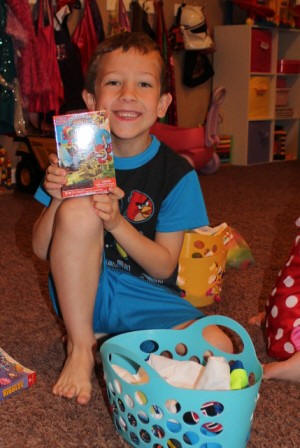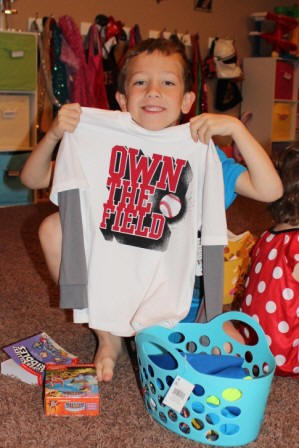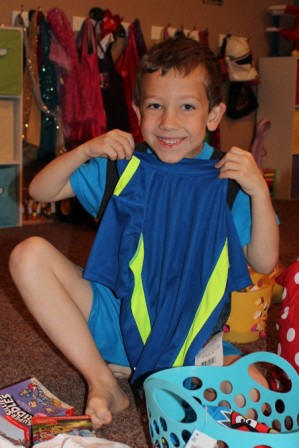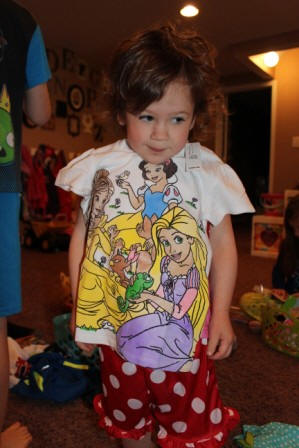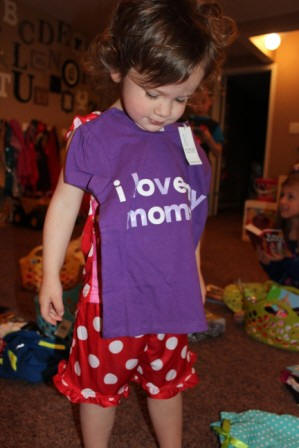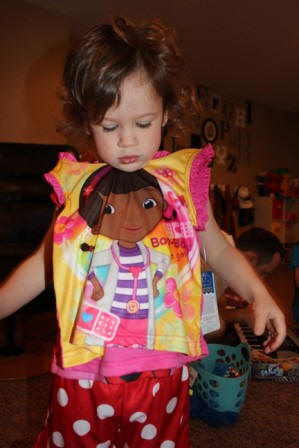 Cool stuff!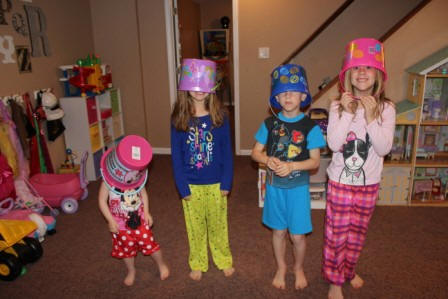 Ready for the egg hunt?!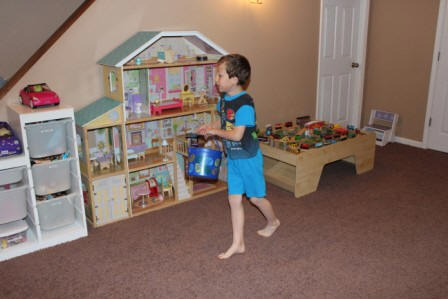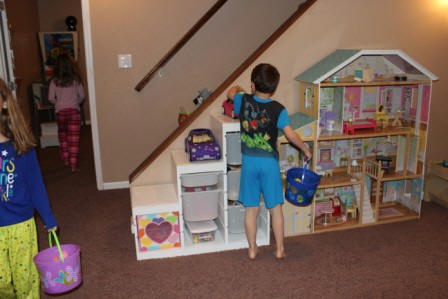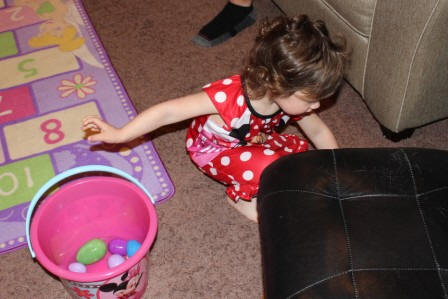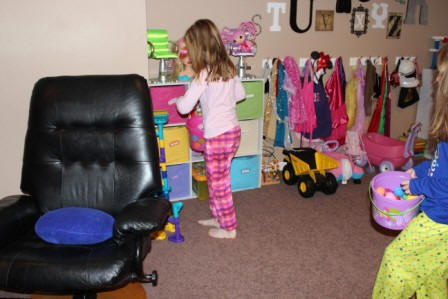 Quick egg hunt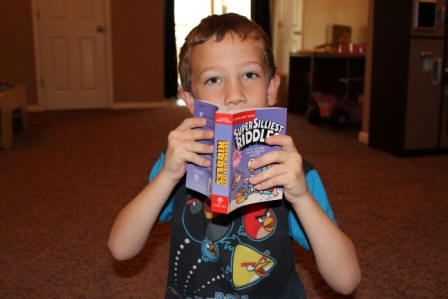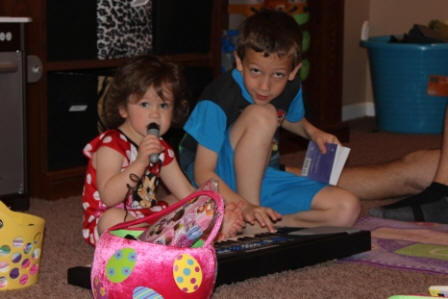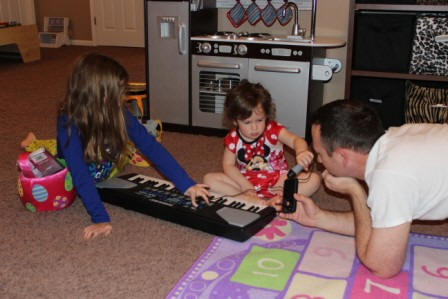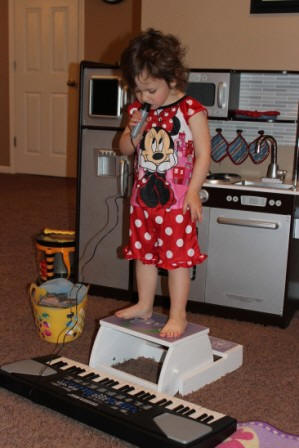 Playing with all our new stuff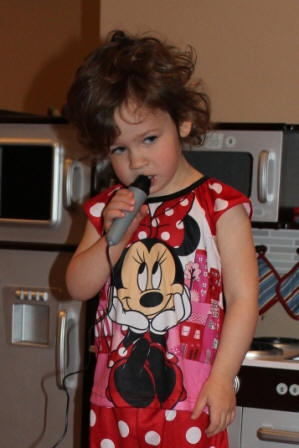 I'm positive she was singing "Let it go!"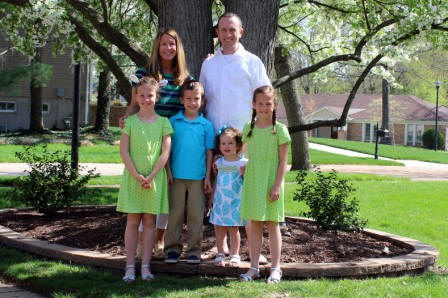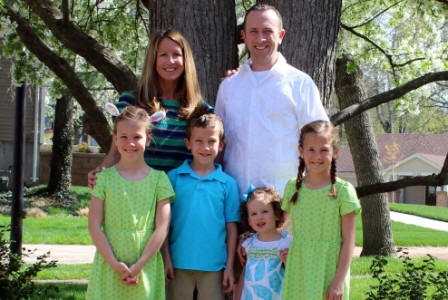 Happy Easter!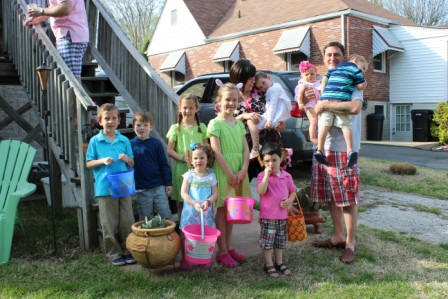 Egg hunt at John and JJ's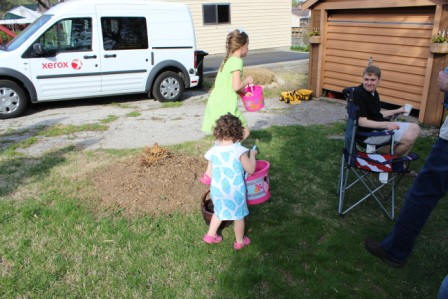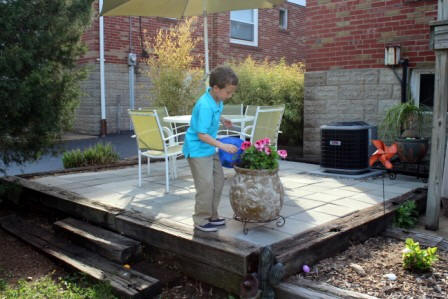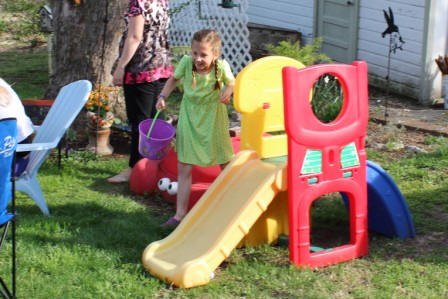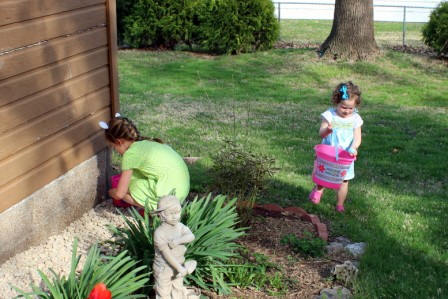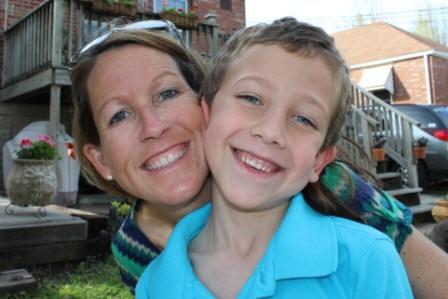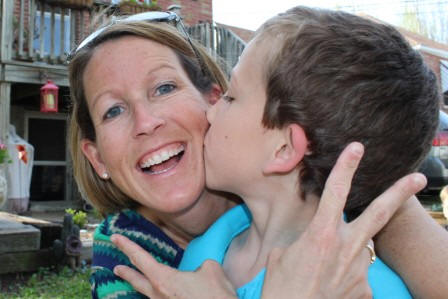 Mommy and Luca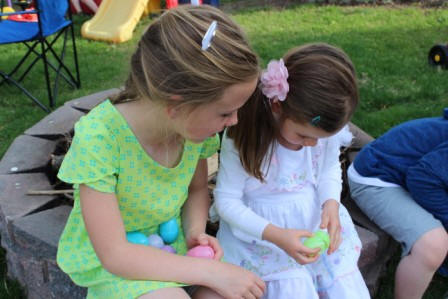 Perry and Madelyn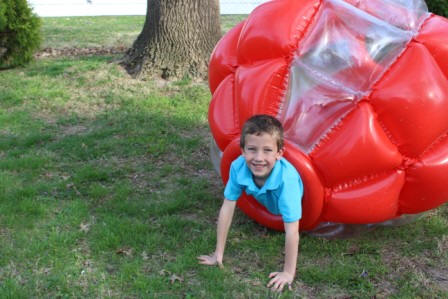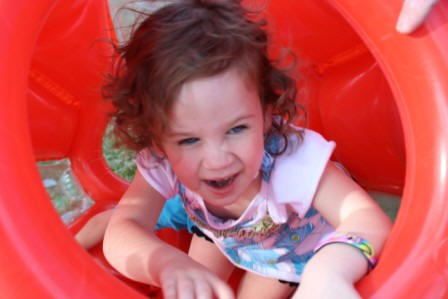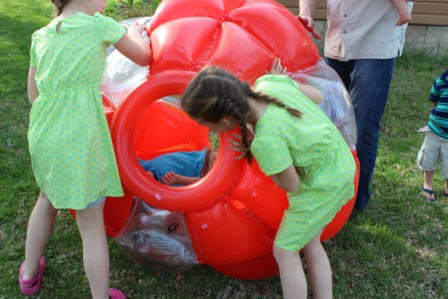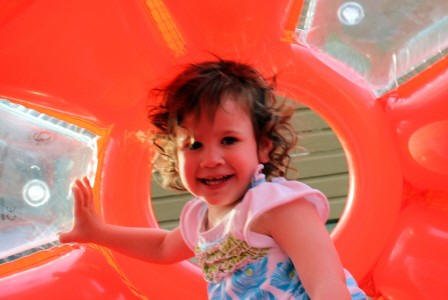 Big crazy ball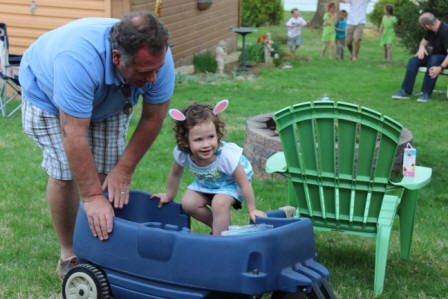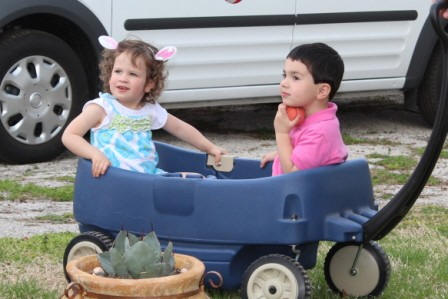 Wagon rides with Papa and Andy Jr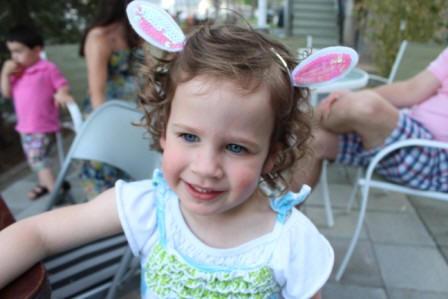 Little bunny girl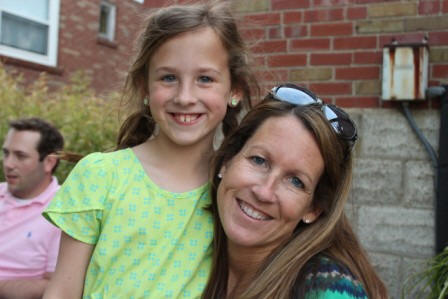 Ella and Mommy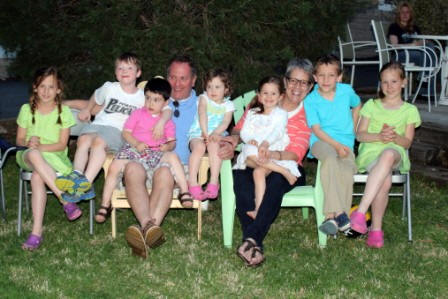 Grandma Deb, Papa Steve, and 7 grandkids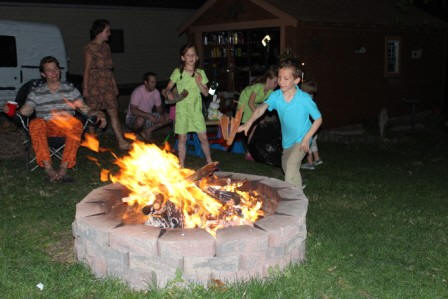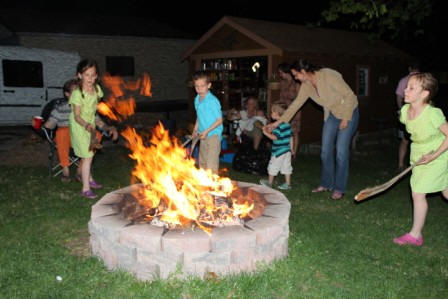 Bonfire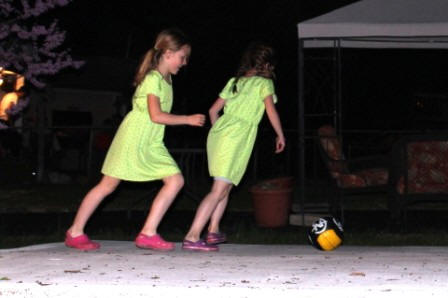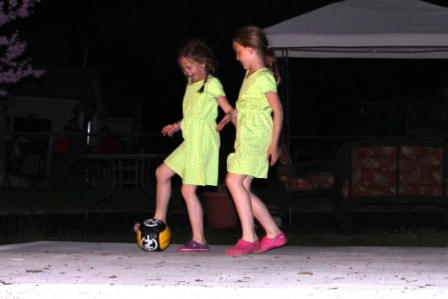 You can put the girls in a dress, but you can't take the soccer out of the girls :)
April 25
Take Your Kids to Work Day!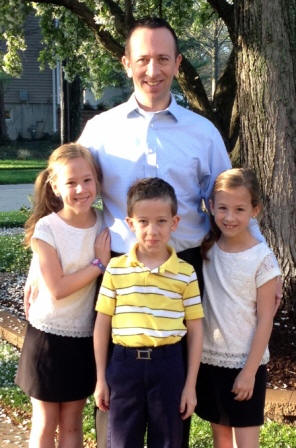 So professional looking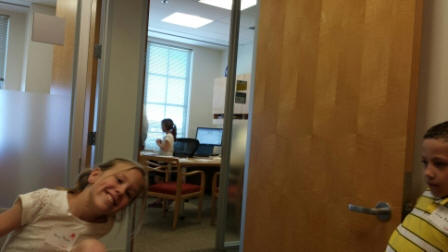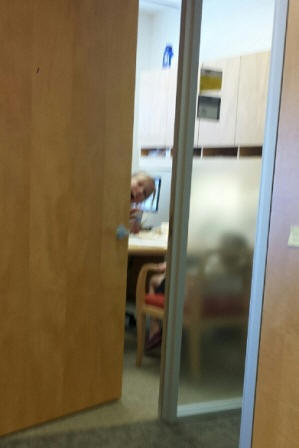 Wreaking havoc in Daddy and Uncle Andrew's offices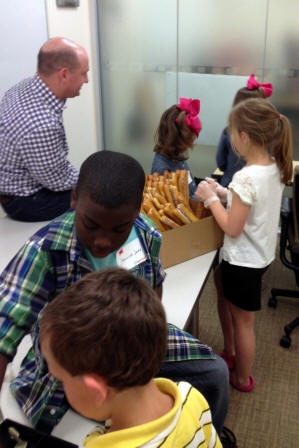 They sold pretzels and ice cream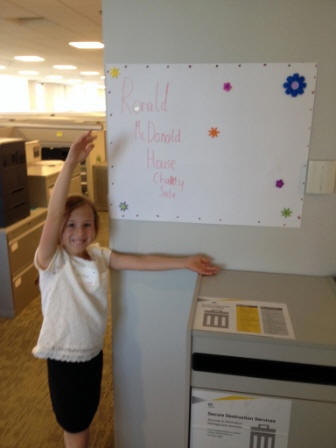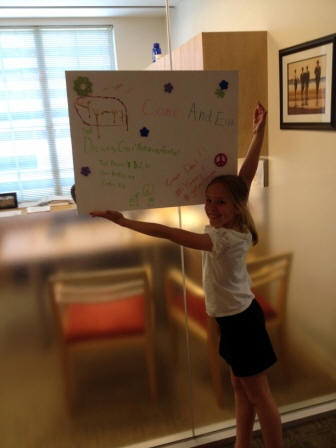 Signs they made
April 26
Perry & Ella's First Communion
Professional pictures done by Angie Wagner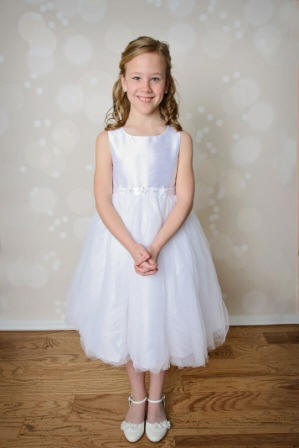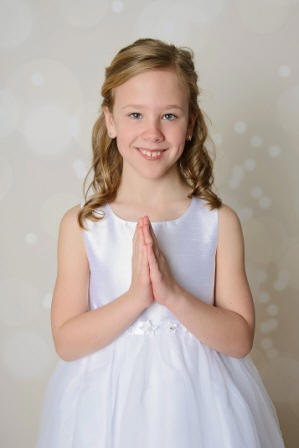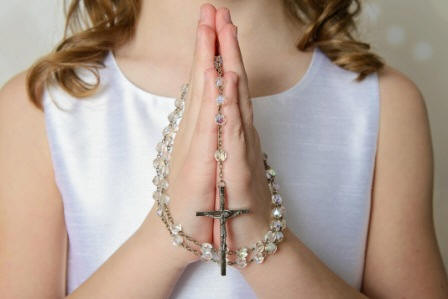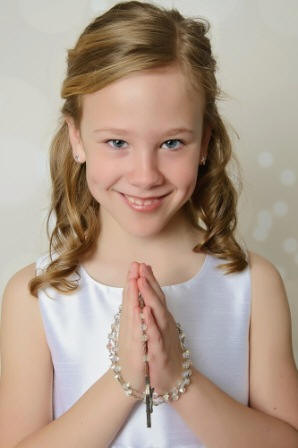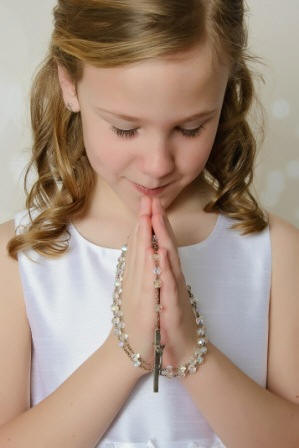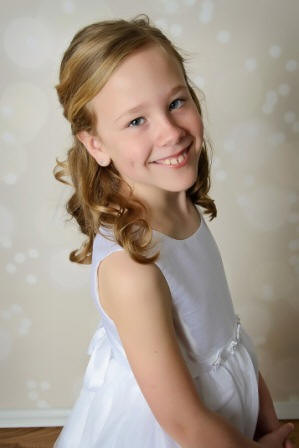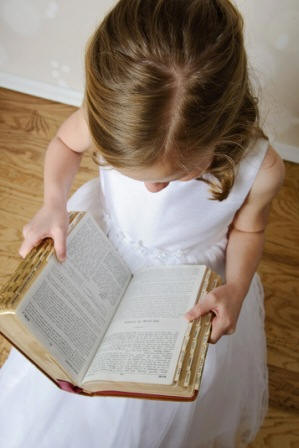 Perry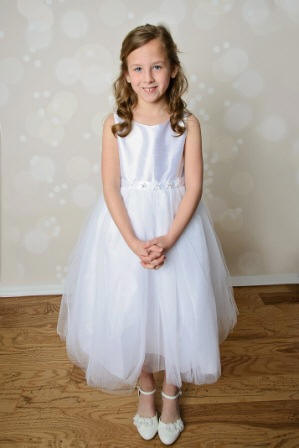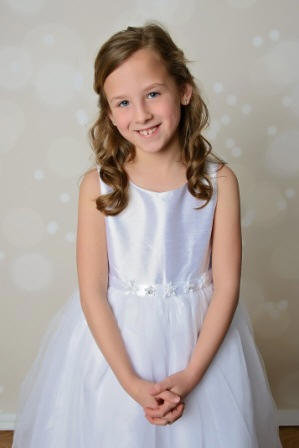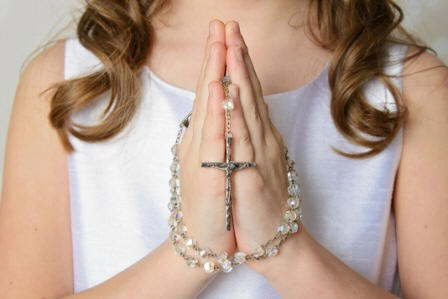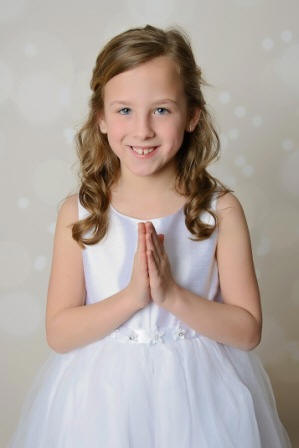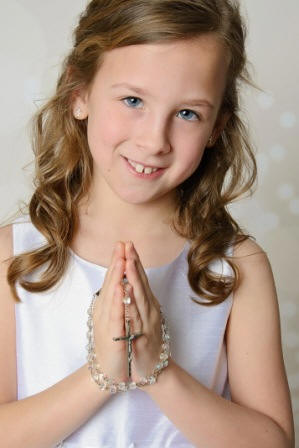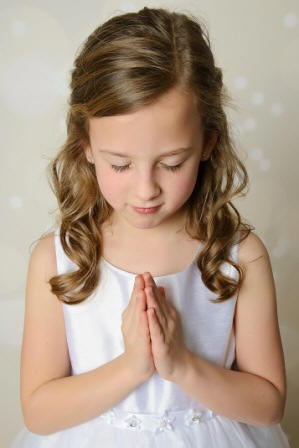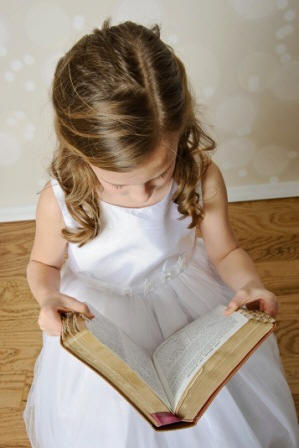 Ella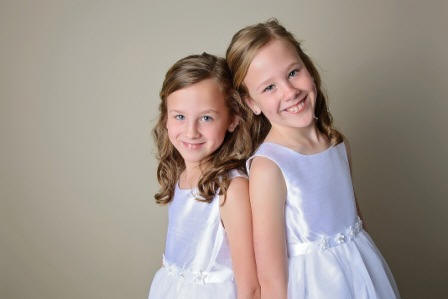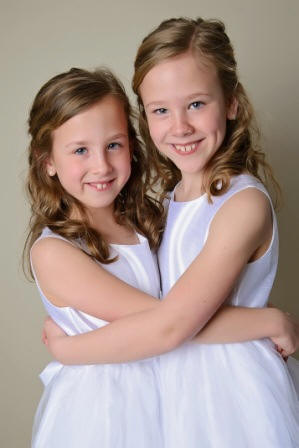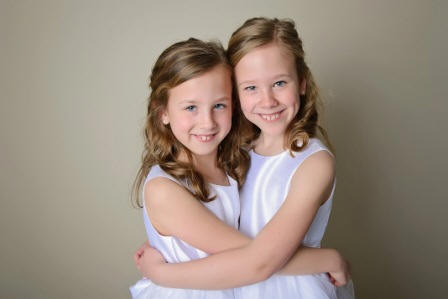 Sisters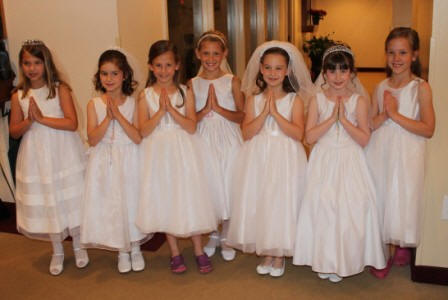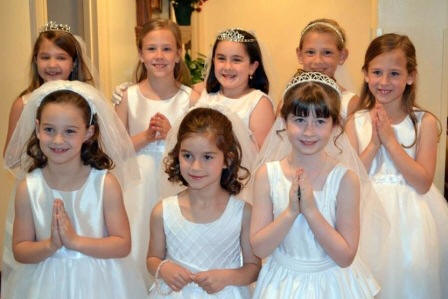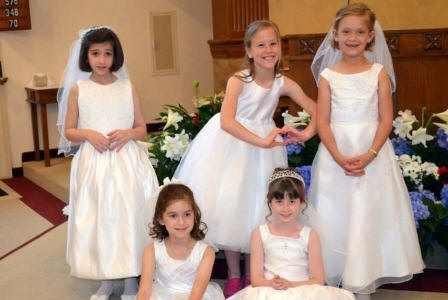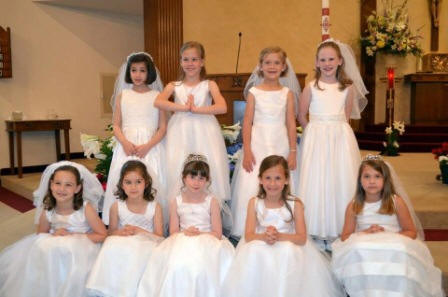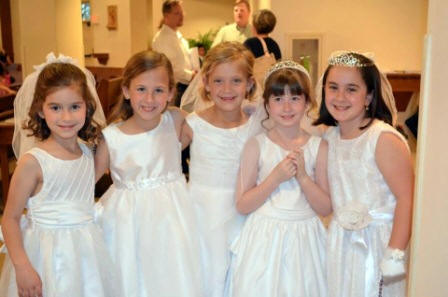 These were during the picture/video night and P&E were not getting professional pictures since we already did them,
hence the Crocs...but thought these were cute pics with some of their friends
FIRST COMMUNION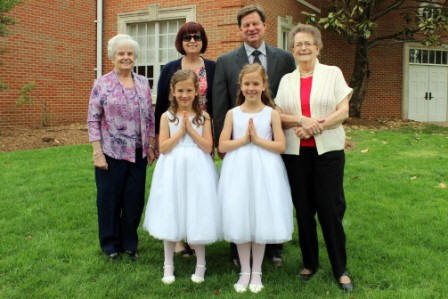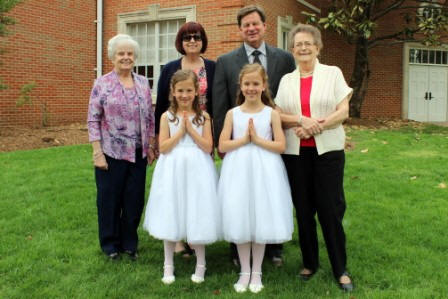 With Great Grandma Teppie, Grandma Kim, Papa John, and Great Grandma Betty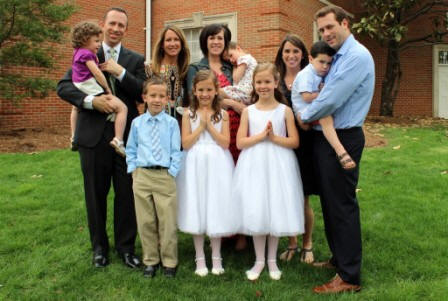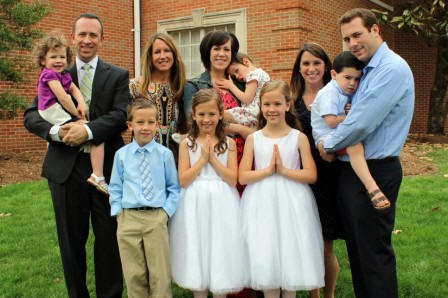 With some of the Rogan side: Aunt Angela, cousin Madelyn, Aunt Courtney, cousin Andy Jr., Uncle Andrew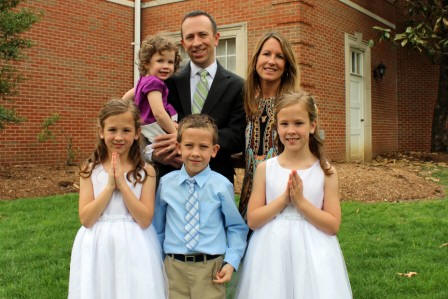 Our fam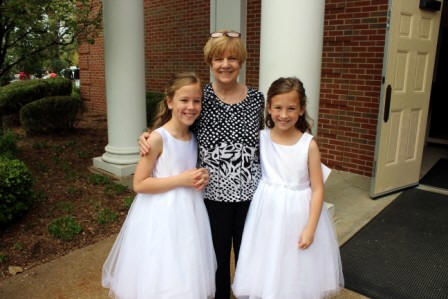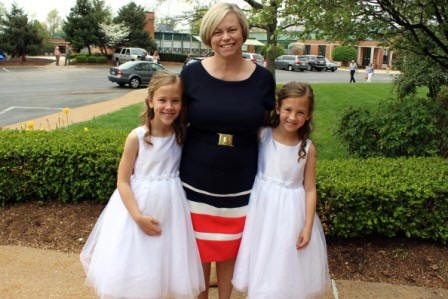 With their teacher Mrs Nagel and their long-term substitute teacher Mrs Knocke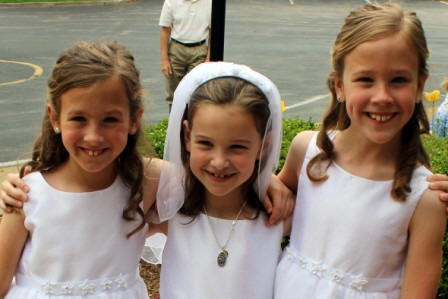 With their long-time bestie Megan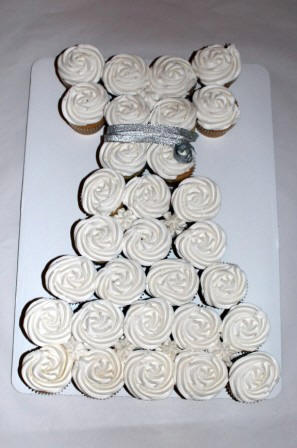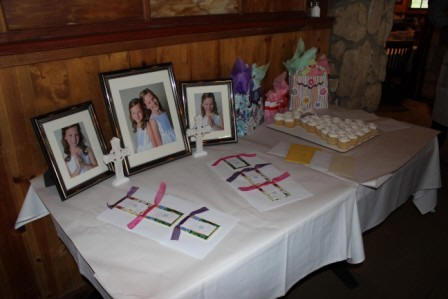 The cake and table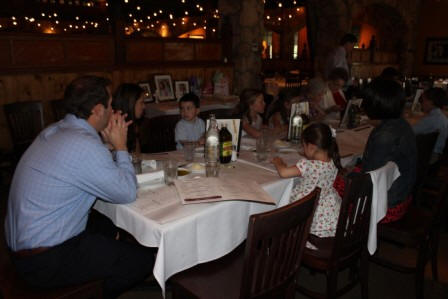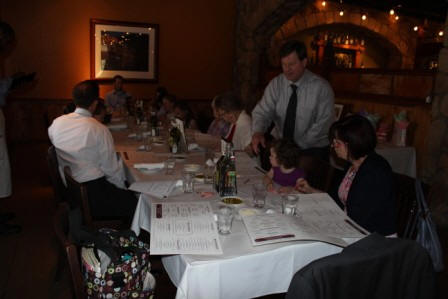 Lunch at Romano's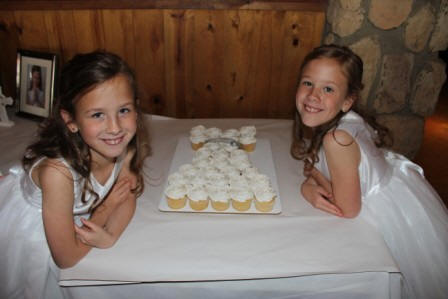 The girls with their cake
April 27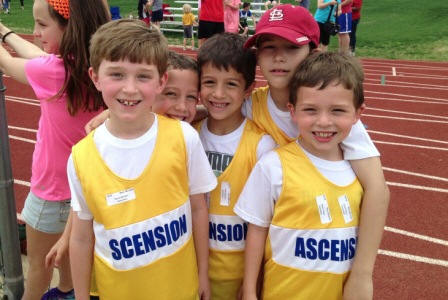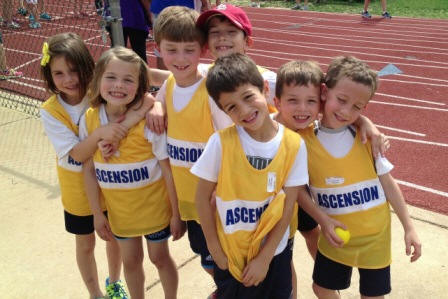 Luca with some track friends
April 28
2nd Grade Day Off - Incredible Pizza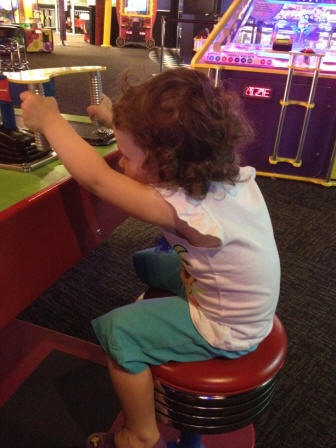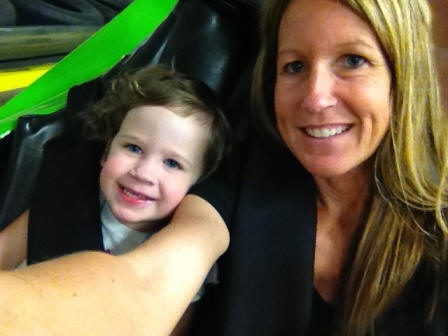 Carly got to tag along and had a great time playing games and riding go-carts!
Laser tag girls
♥ Back to Archives ♥