May 2
Luca turns SEVEN!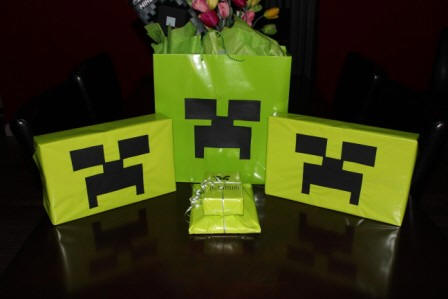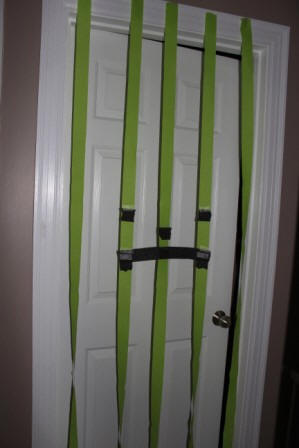 It's a MINECRAFT birthday!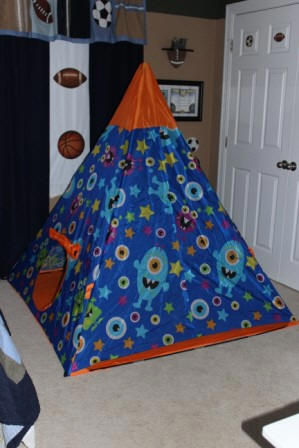 This is what he woke up to in his room!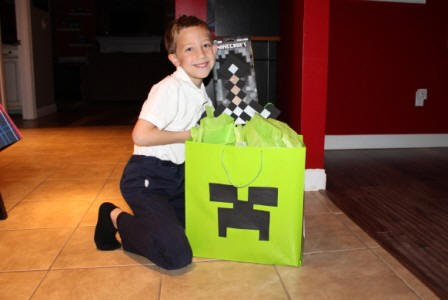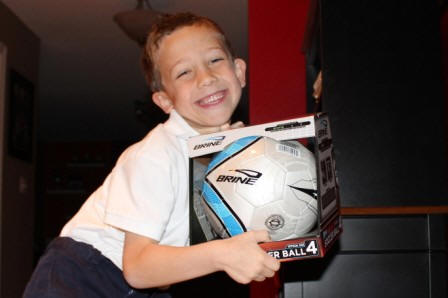 A few presents before school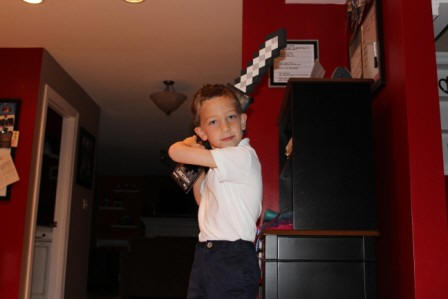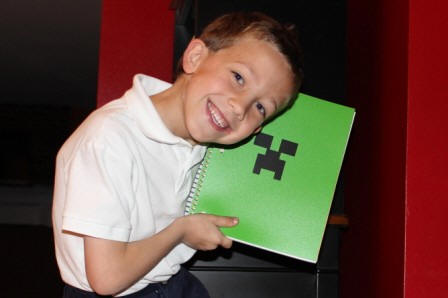 Minecraft sword and notebook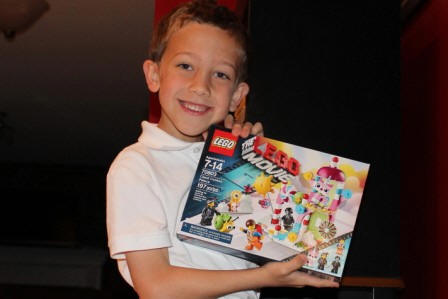 Lego Movie Legos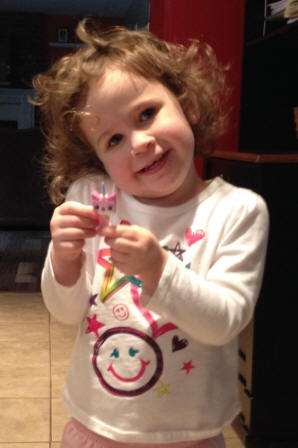 Someone repo'd Uni-Kitty while Luca was at school!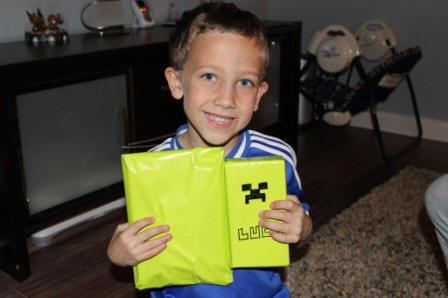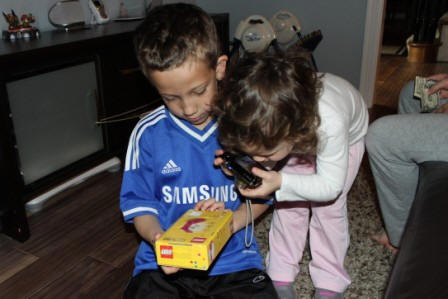 More presents after school...Carly trying to get a picture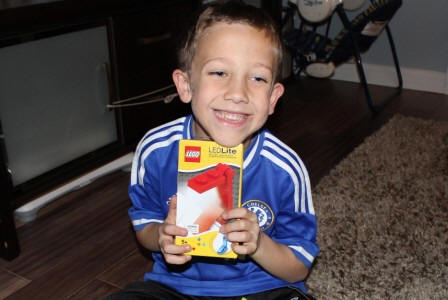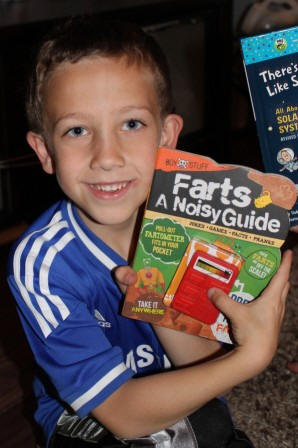 Lego reading light and Fart book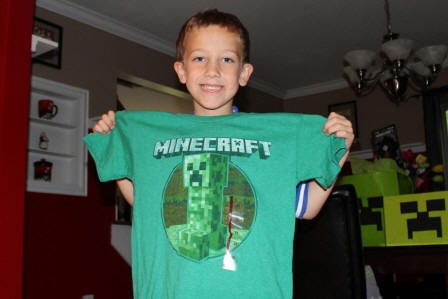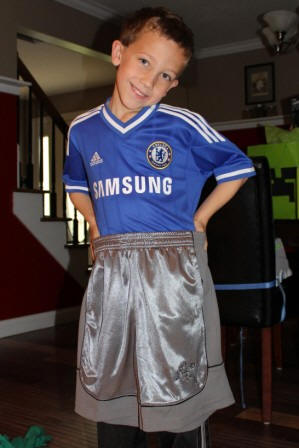 Minecraft shirt and shorts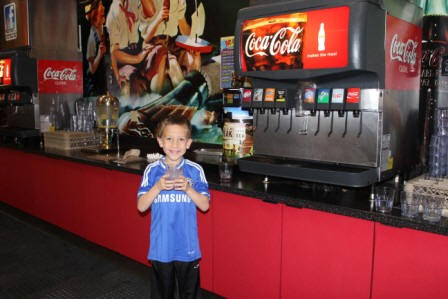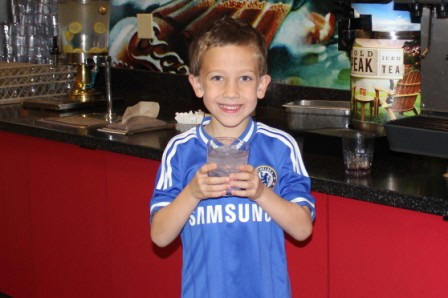 He picked Incredible Pizza for dinner...and of course now that he's 7, he can have SODA!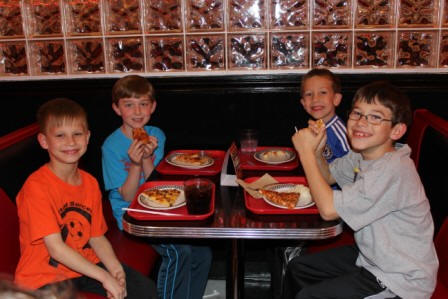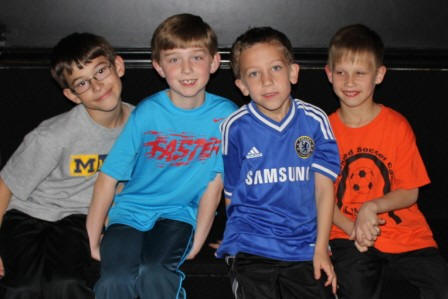 Buddies that joined us for dinner...Will, Henry, and Luke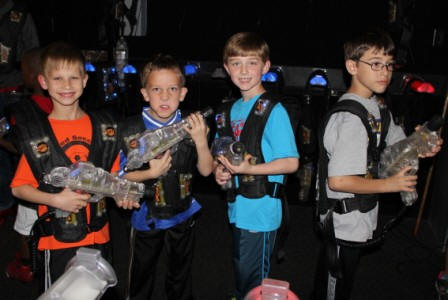 Laser tag was a hit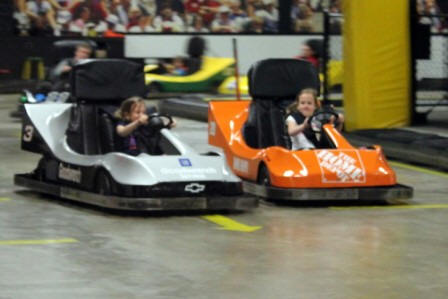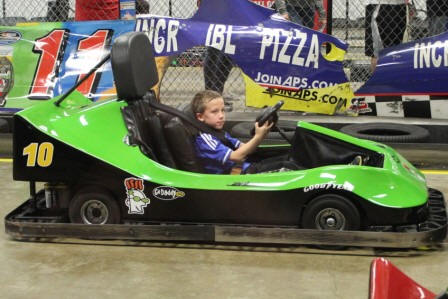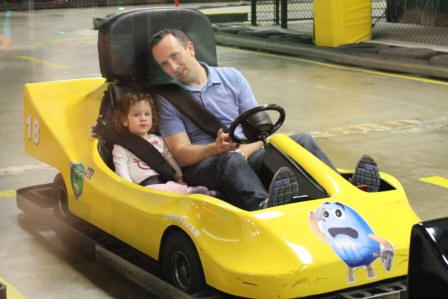 And go-carts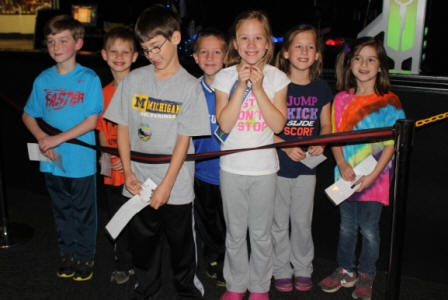 The whole crew waiting for laser tag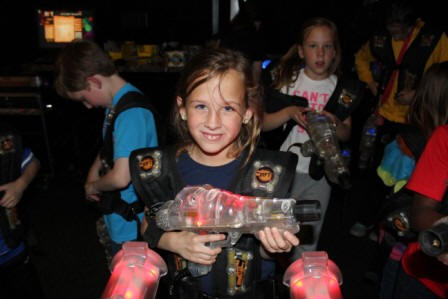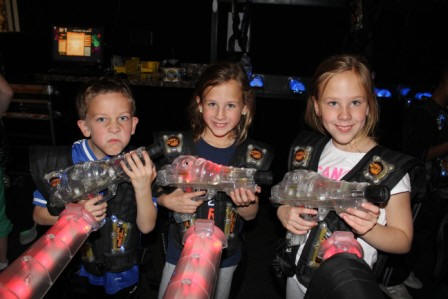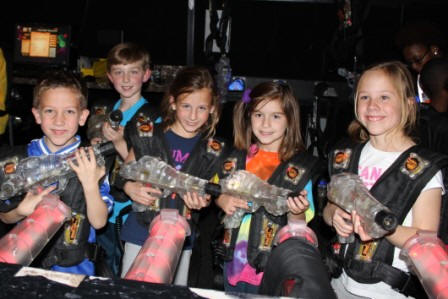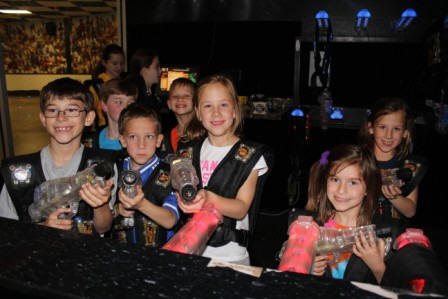 So tough looking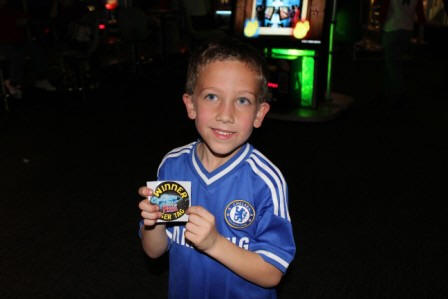 Winner winner chicken dinner!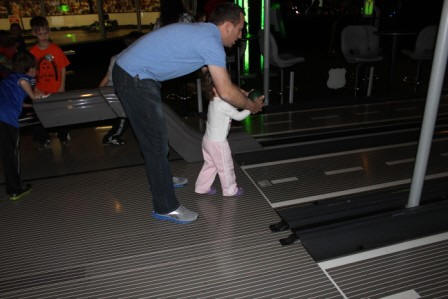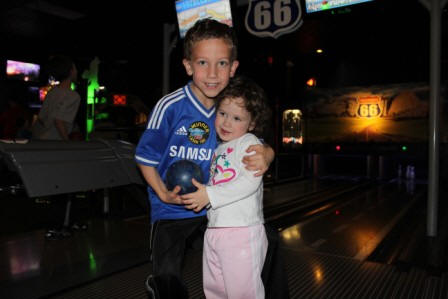 Mini bowling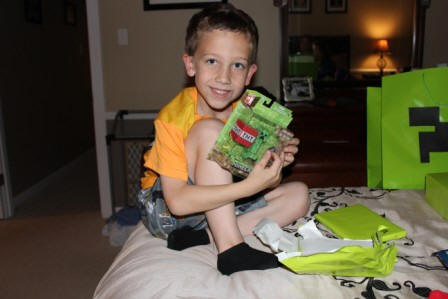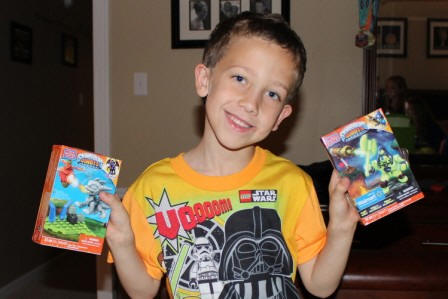 A few more presents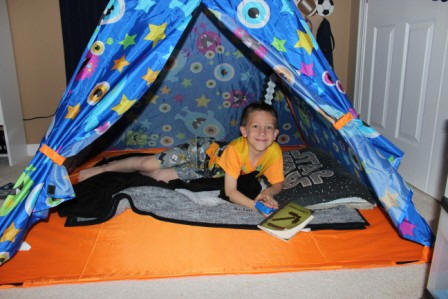 Before retiring to his tent
May 3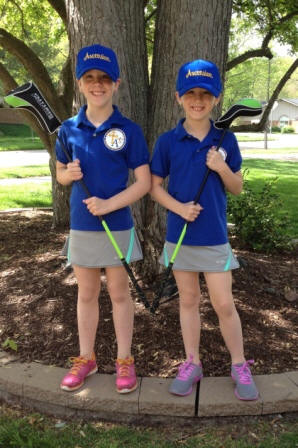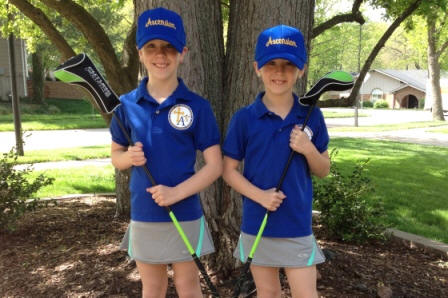 Off to our first golf lesson! And yes, we needed 2 sets of clubs...a righty and a lefty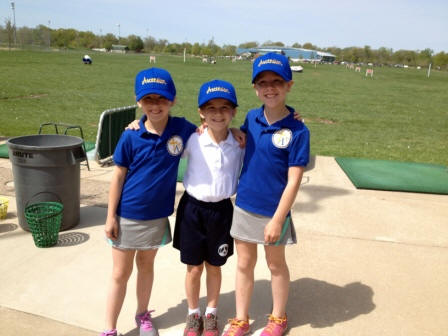 With their friend Anna...all 3 liked it!

Blue Jays game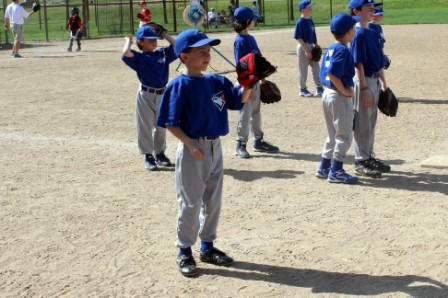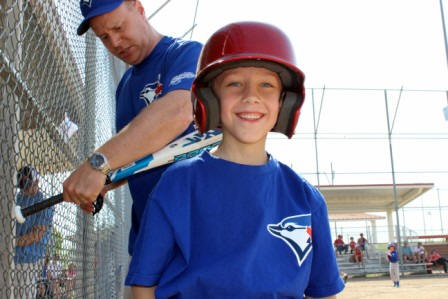 Warming up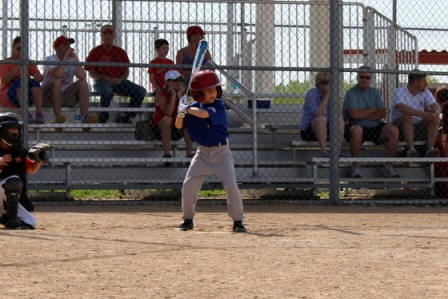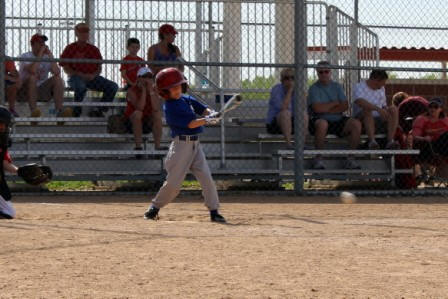 Check out that swing!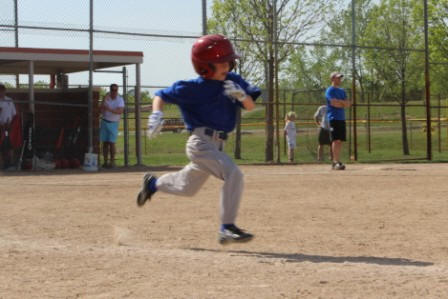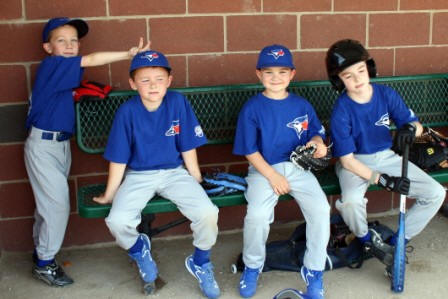 Running to 1st base...goofing off in the dugout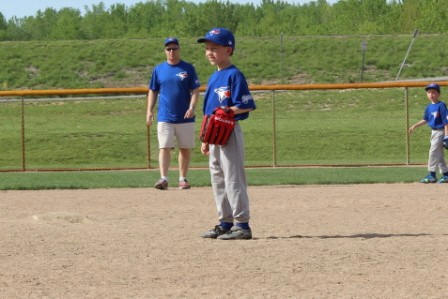 Playing 2nd base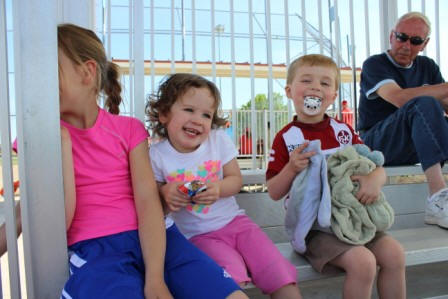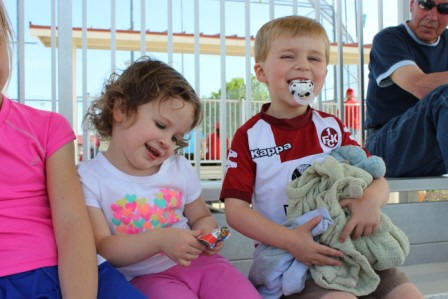 Carly and "Jamesy"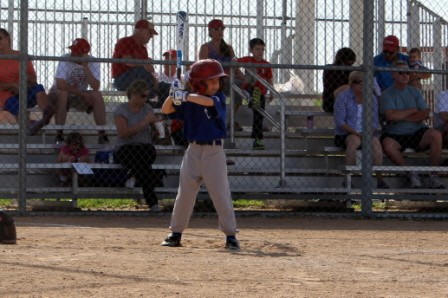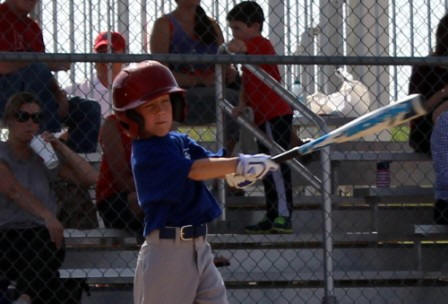 Hey batter batter!
May 4
Luca's Birthday Party at the Ballwin Pointe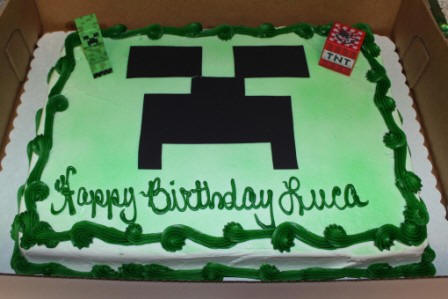 Creeper cake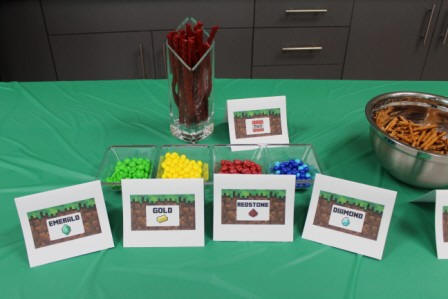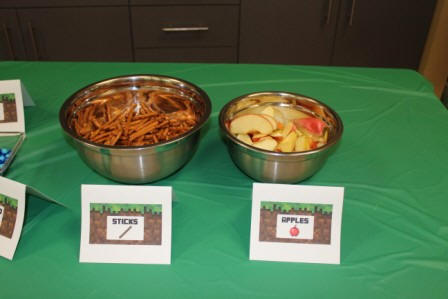 Emeralds, Gold, Redstones, Diamonds, TNT, Sticks, Apples (Minecraft terms)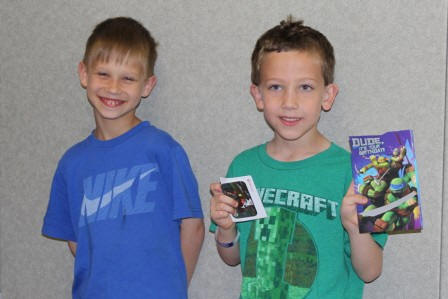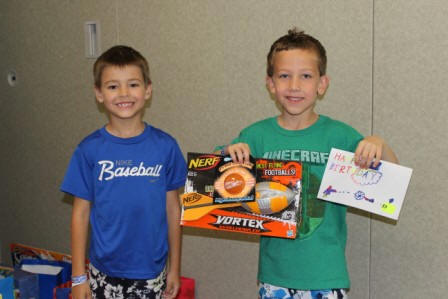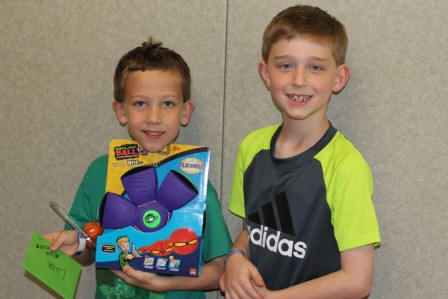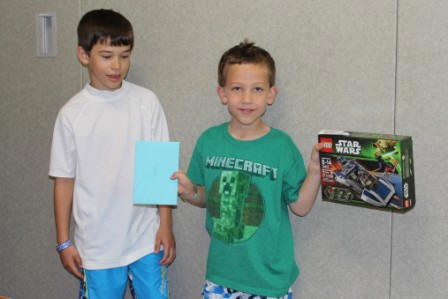 Opening presents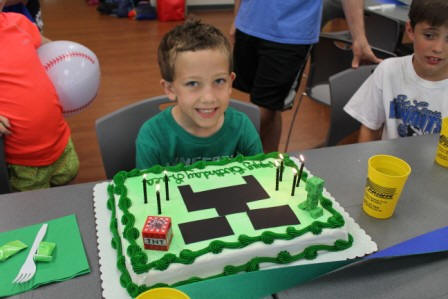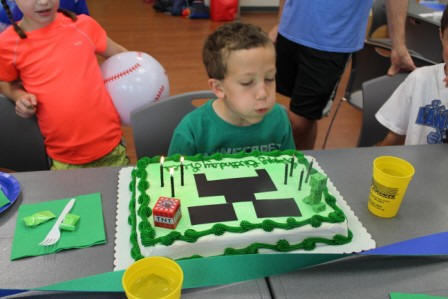 Happy birthday Dear Luca!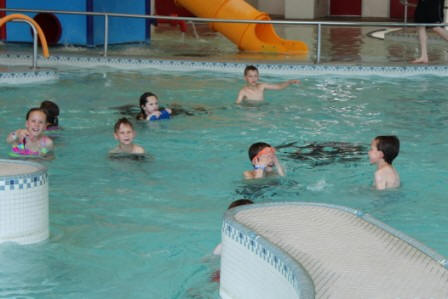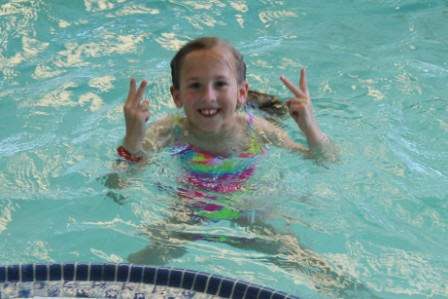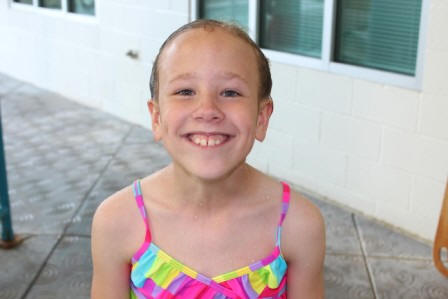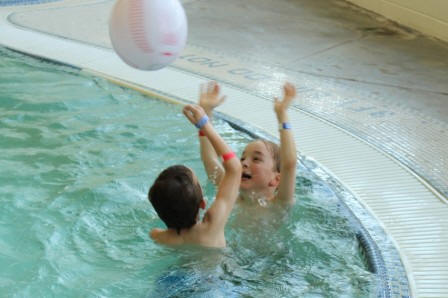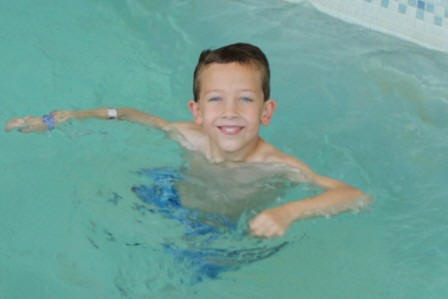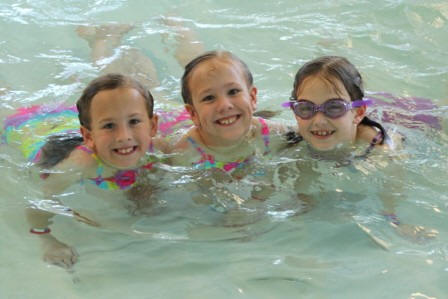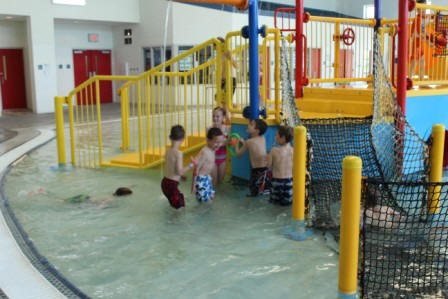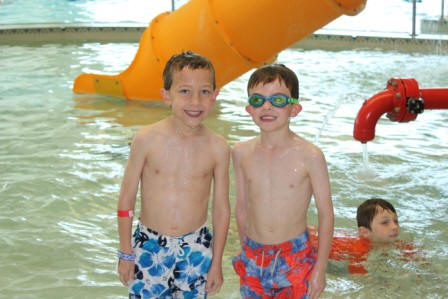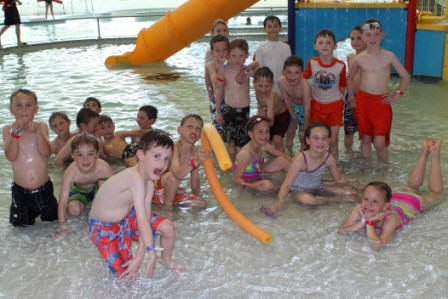 Swimming!
May 9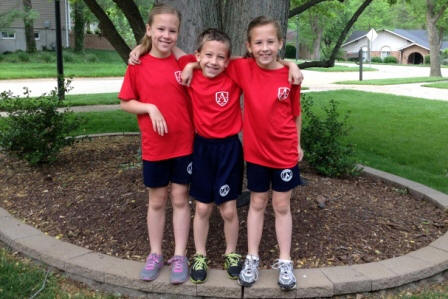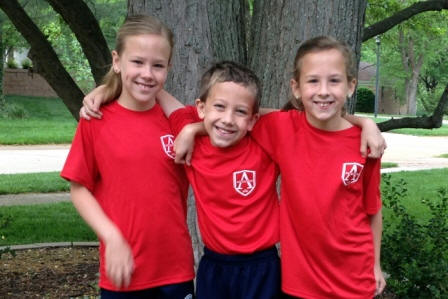 Field Day!
May 11
Happy Mothers Day! = 3 soccer games + 1 baseball game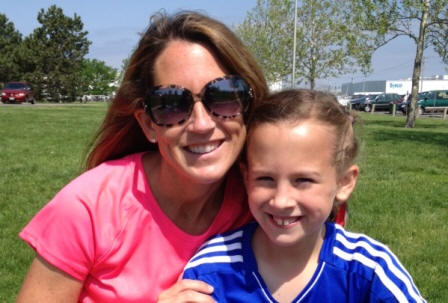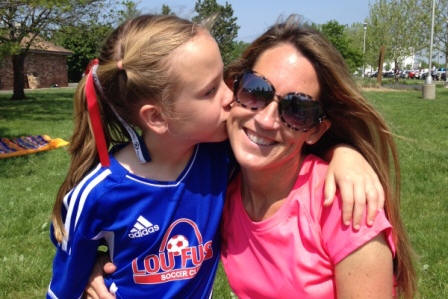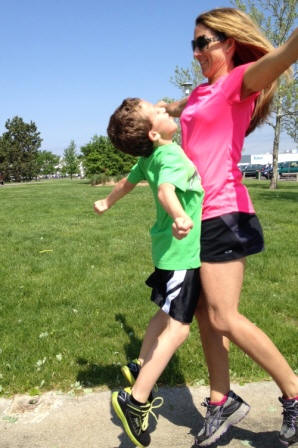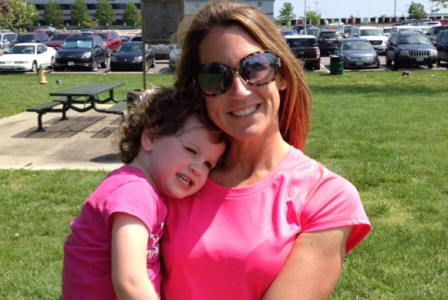 Kiddos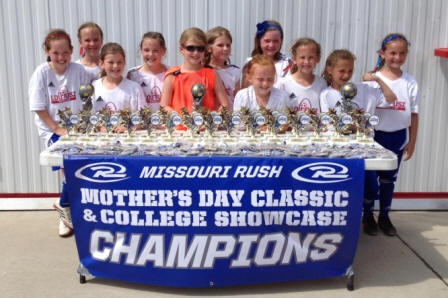 1st place!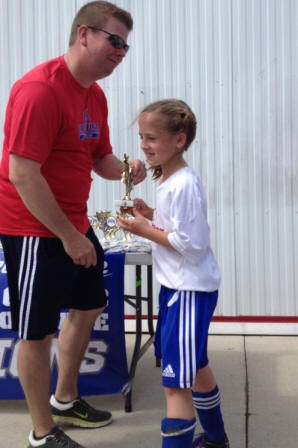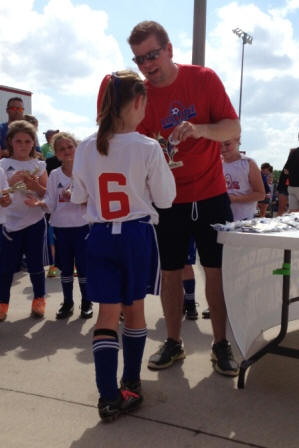 Trophies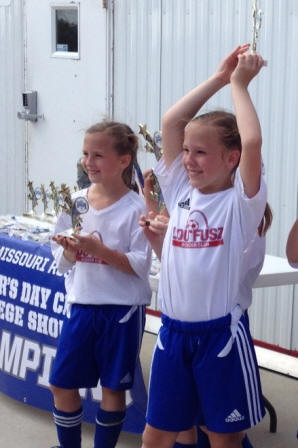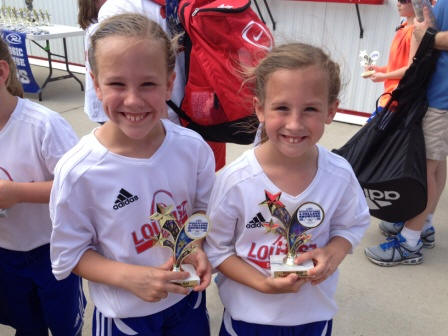 Twinners = Winners!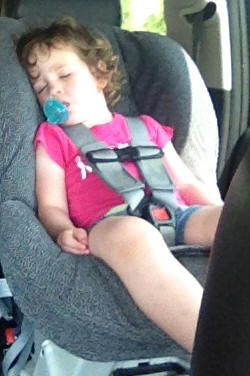 Phew, being the littlest sister is tiring!!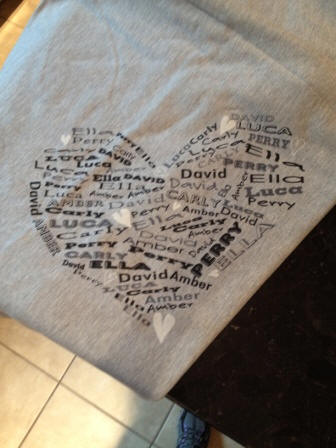 One of my Mothers Day presents...blanket with all our names in a heart shape
May 15
Perry won the Christian Leadership Award at school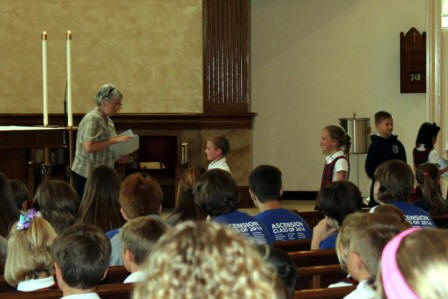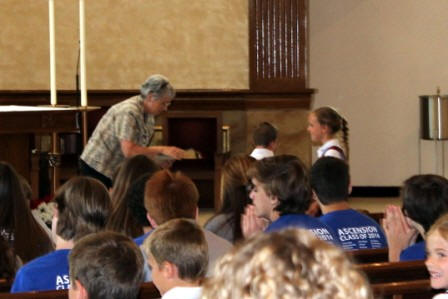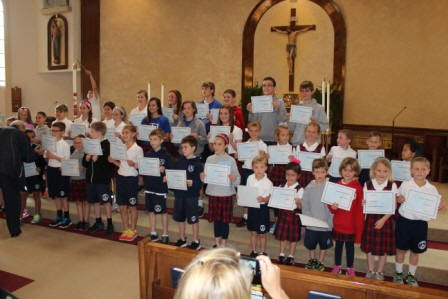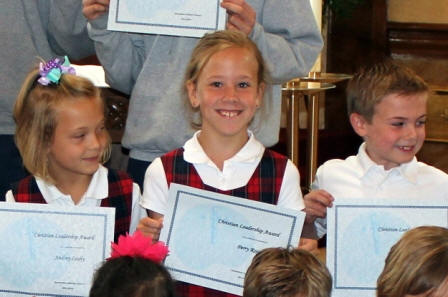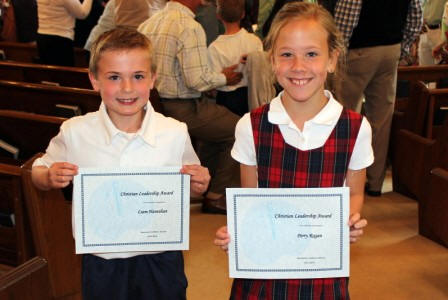 Every year, each class votes for 1 boy and 1 girl who exemplify leadership, honesty, responsibility, respect, etc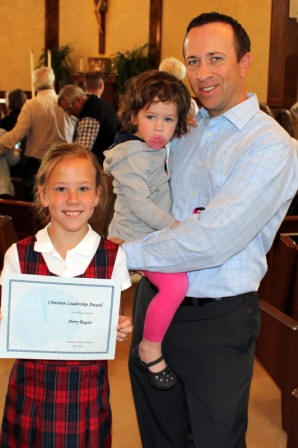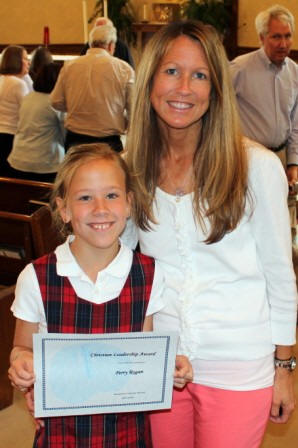 Very proud of Perry!
1st/8th Grade Buddy Picnic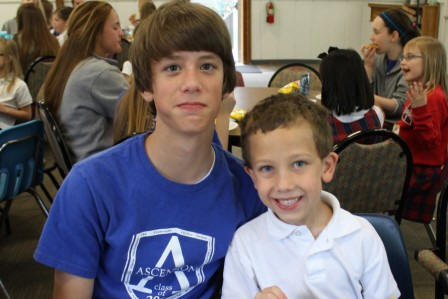 Luca and his buddy Adam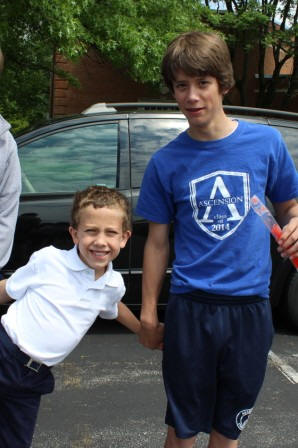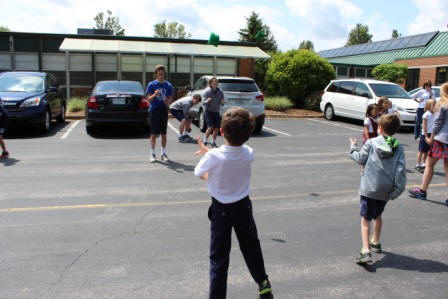 Doing a hula hoop game and bean bag toss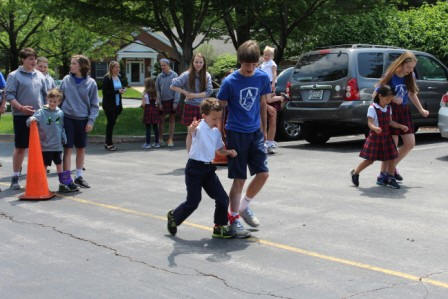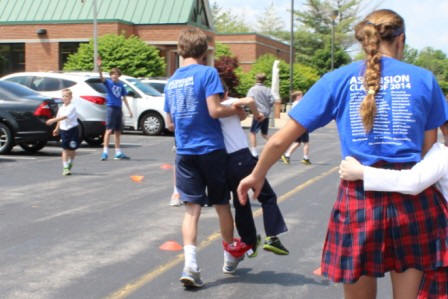 3 legged race...when in doubt, just pick your buddy up and run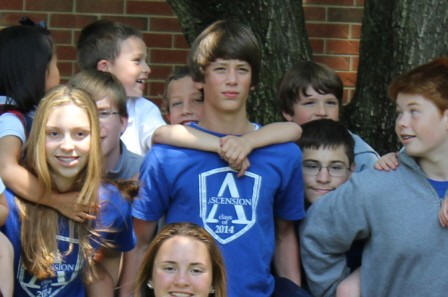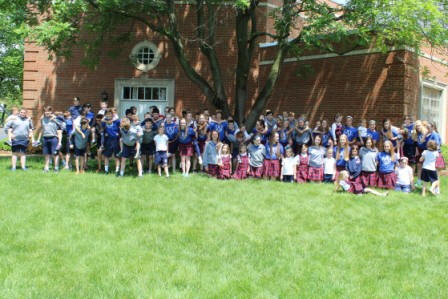 Goodbye buddies!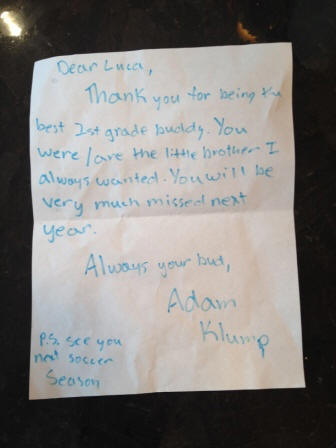 We are really going to miss Adam...Luca gave him a present on his last day and he
rode his bike up to school the next day to give Luca this thank you note...how sweet!
Carly and the little sisters club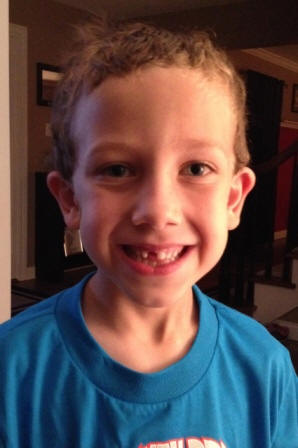 And the 3rd tooth is out!
May 17th
Championship Track Meet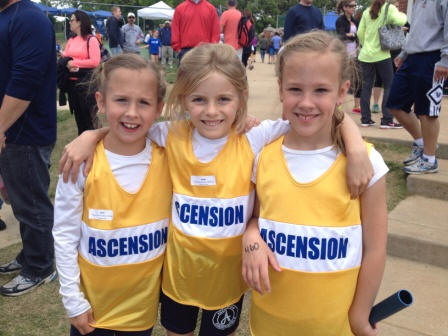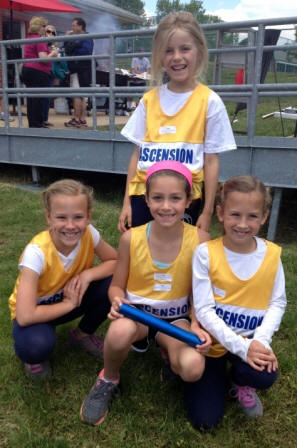 Super fast 4x100 relay team - 7th place
iPhone Pics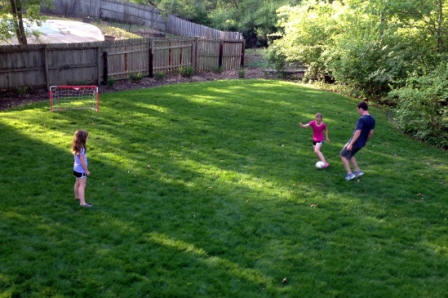 So the neighbors have a 30-something year old son that lives at home and the girls are constantly
asking if they can go ask him to play soccer (he's a soccer player)...so they finally did!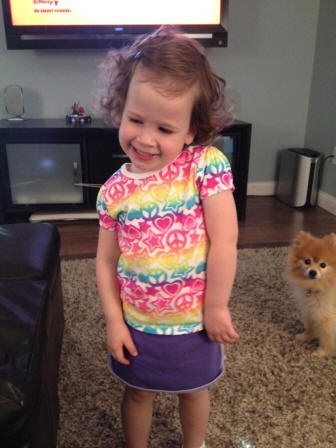 Cuteness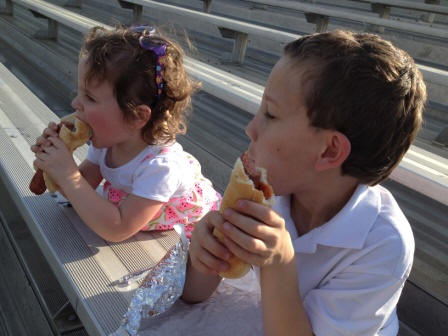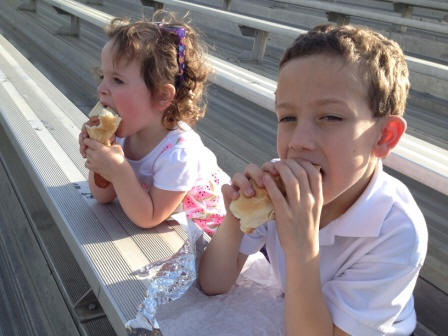 Baby's first hot dog on a bun...shared with big bro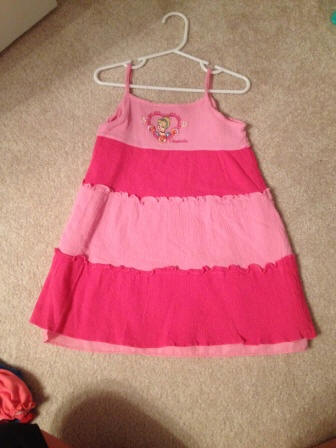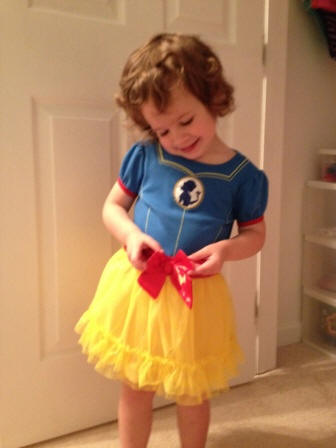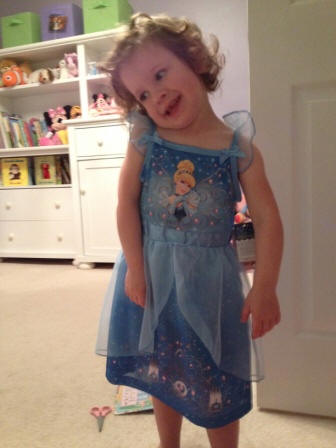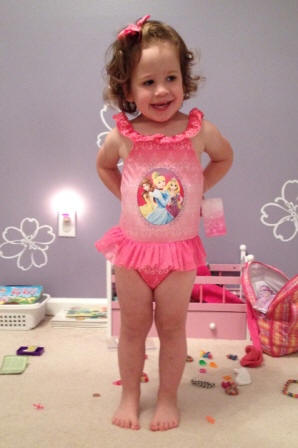 Fashion show before our Disney trip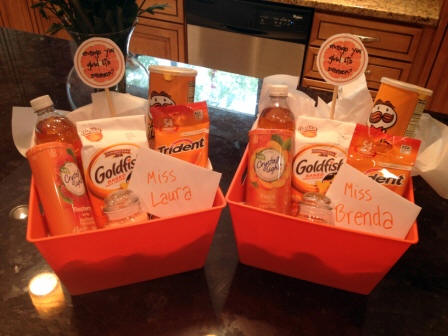 Carly's teachers' gifts - Orange You Glad It's Summer!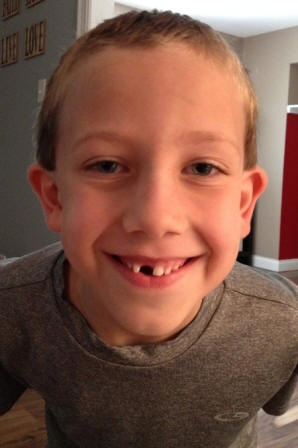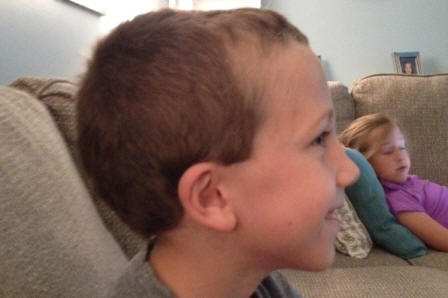 Haircut for the boy
iPad/sister time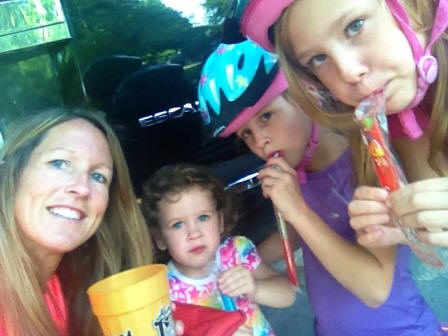 The boys are at baseball, so the girls are having popsicles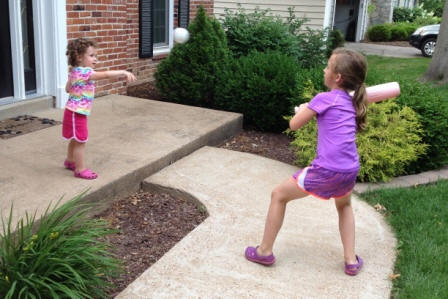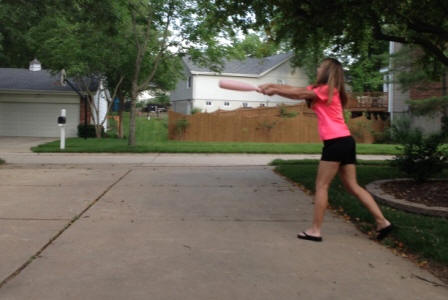 We like to play baseball too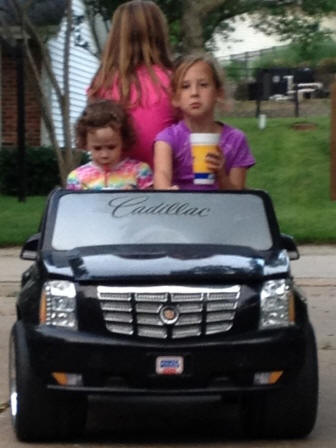 Drivin' around in our Cadillac with our Mobil slushies from Daddy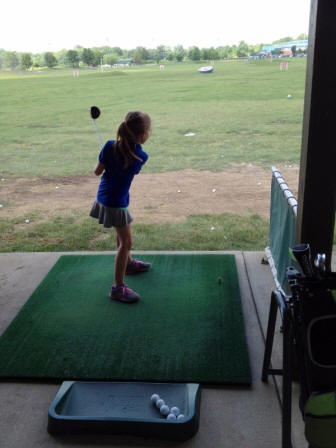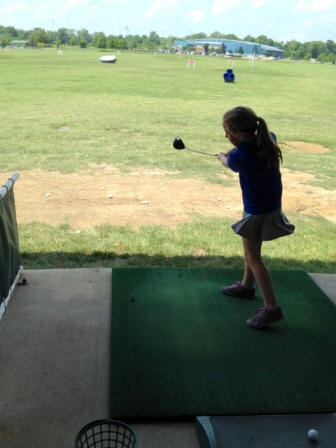 Righty and Lefty driving some balls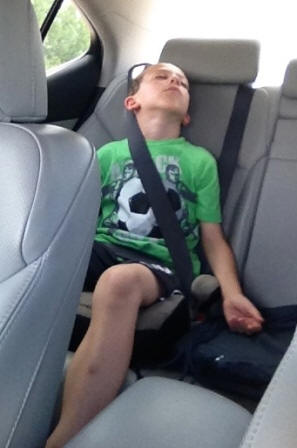 The boy fell asleep on the way to watch his sisters play golf
DISNEY VACATION PICTURES - MAY 21-27
♥ Back to Archives ♥